The best time of the year is coming to Dubai, the winter. It is that time of the year when all of us crave for some really yummy food. Dubai is home to people from all over the world and serves food that suits everyone's tastes. However, when in Dubai you need to at least taste the Arabic cuisine to experience the subtle flavors of Arabic spices.
If you are in mood for a street day and wants to try out some of the popular street foods of Dubai, here are some of the foods you can try.
Shawarma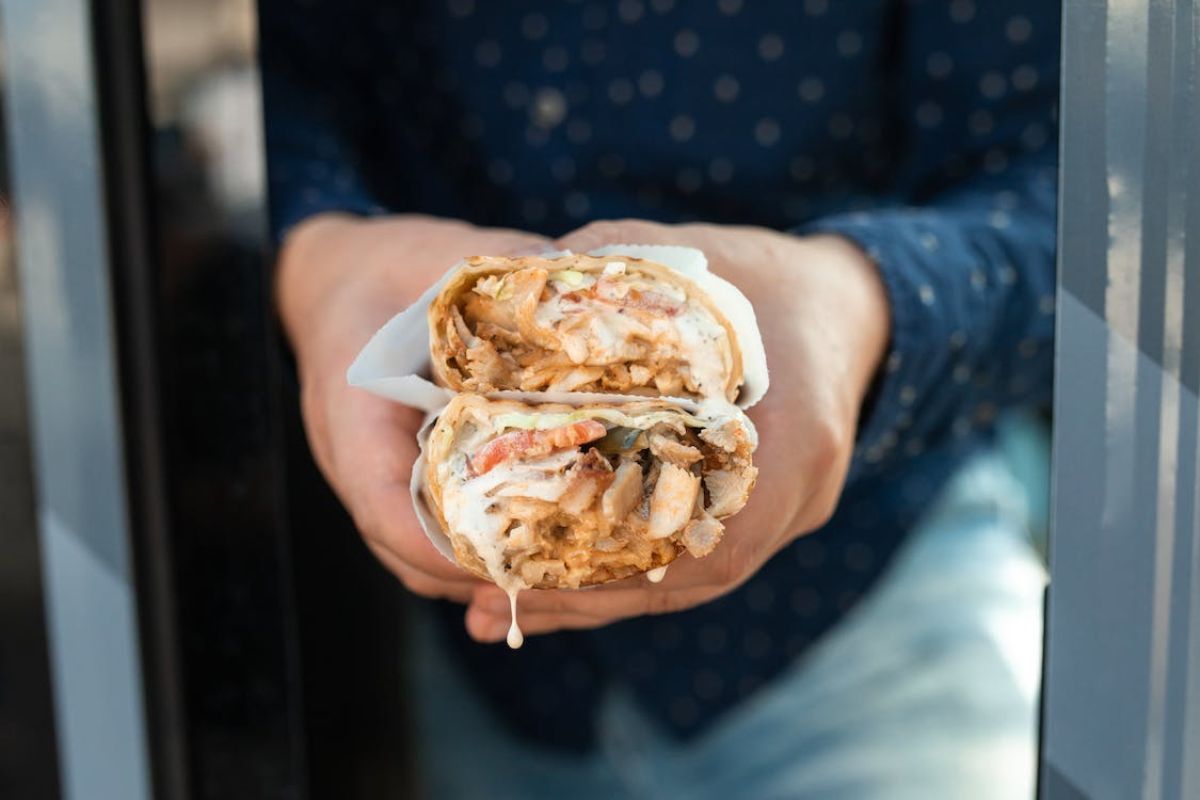 This street food is almost everyone's favorite. Shawarma will make you come back for more. The dish is originally from the Ottoman Empire.
The important part of shawarma is the meat. Meat slices are stacked on a stick after marinating it with a bunch of spices and heated on a vertical rotating stand. The meat is thinly sliced from the shawarma spit and served with flatbread alongside pickles, veggies, french fries, and some sauces. The meat is usually chicken, lamb, or beef. You can select the choice of meat from the vendor.
You can get a large variety of shawarmas in Dubai. There are many shops around Dubai which serve authentic shawarmas. The price of one shawarma usually ranges between AED5 and AED8. It could depend upon the type of bread and filling used for shawarma.
Shish Tawouk Sandwich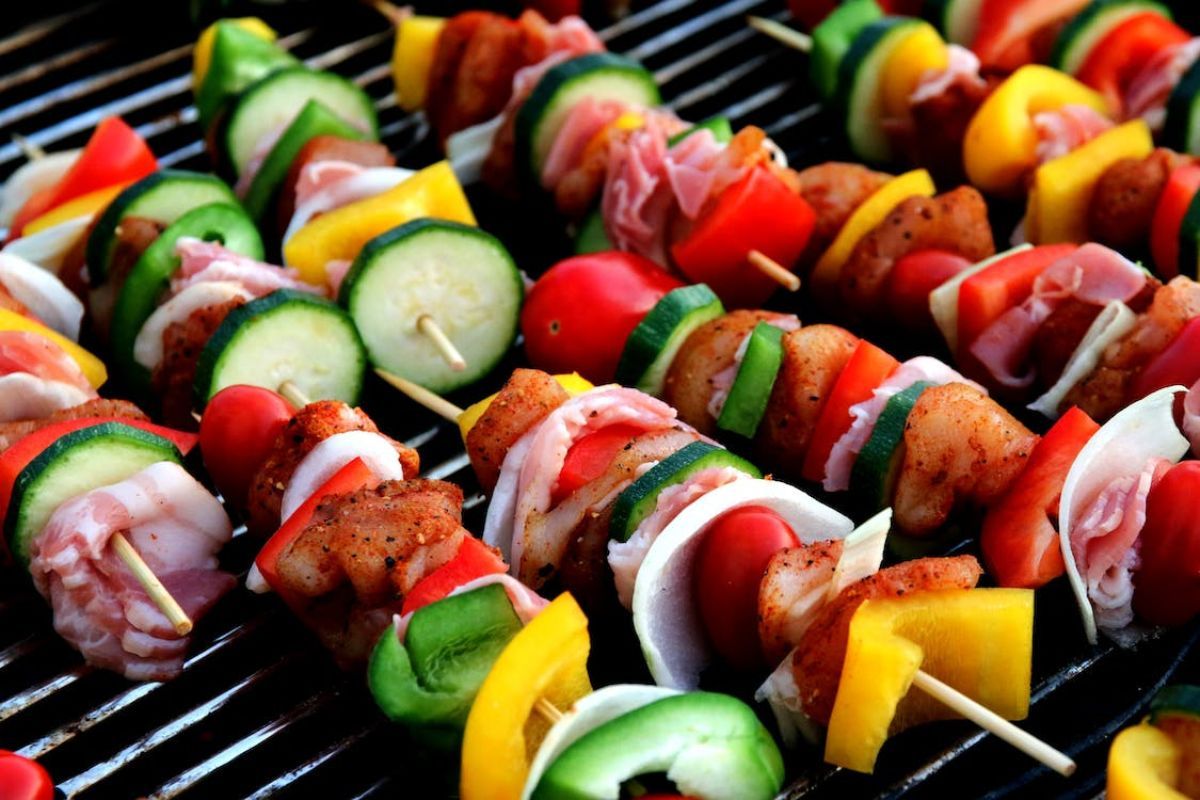 Shish Tawouk sandwich is not as popular as shawarma but tastes equally good. The seasoned chicken is stir fried or baked.
Shish Tawouk is served in a pita bread filled with hummus, pickled turnips, onion, tomatoes, and some leaves. The sides can be swapped according to your taste and availability. Tahini sauce is a great option as the main sauce of shish Tawouk sandwich. Other meat alternatives for chicken are also available.
Shish Tawouk has a light taste when compared to shawarma. Lemon and yoghurt are used for marination of meat in Shish Tawouk and generally not deep flavoured.
The average cost of one shish Tawouk sandwich is AED10. Shish Tawouk varieties like Shish Tawouk salads, and platters are also worth the try.
Oman Chips Roll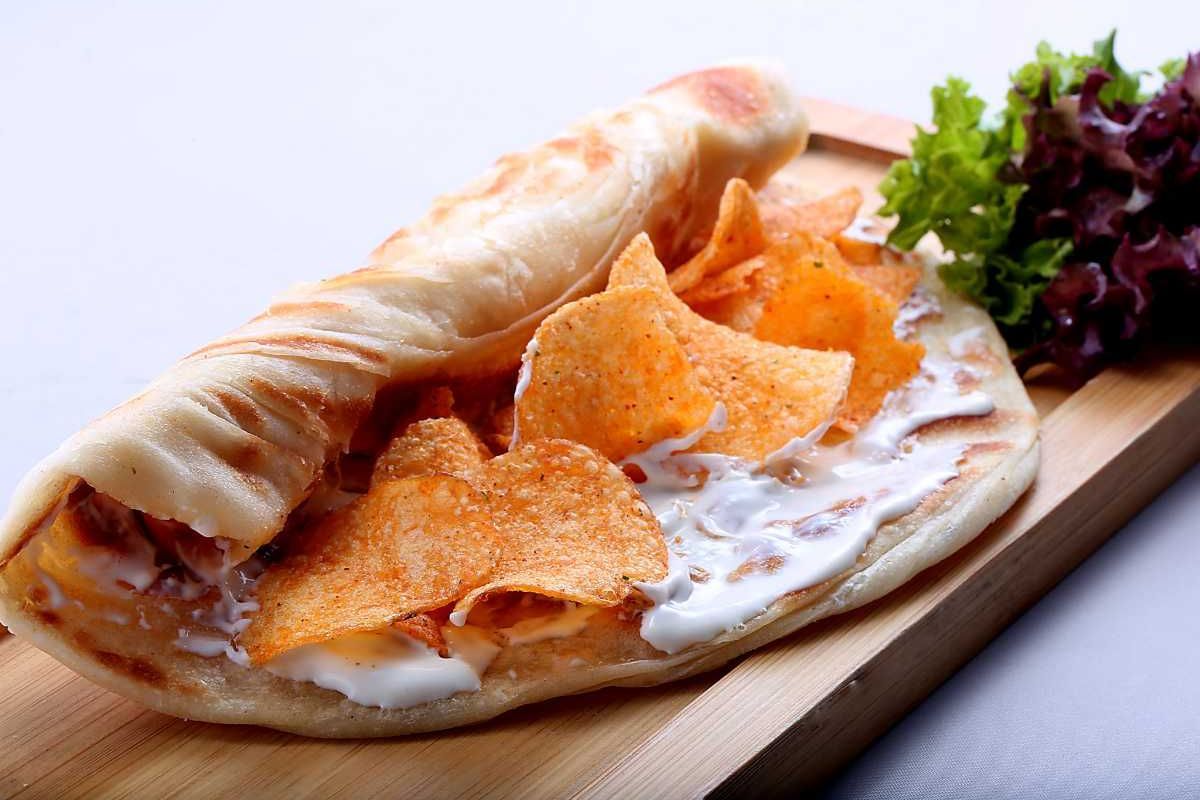 For all those kids who had their childhood know Oman Chips and how tasty it is. Oman Chips is a staple for Dubai residents. It is 'unofficially' the national dish of UAE.
The OG way of having an Oman Chips roll is inside Kerala style parotta with cheese and hot sauce. This is served in many cafeterias around Dubai. Some cafeterias serve them inside finger rolls along with sausages and some jalapenos. Many varieties of dishes with Oman Chips as the main ingredient can be seen in Dubai. The crisp and savory nature of this chips along with a tinge of paprika flavor is the reason why residents of Dubai are head over heels for this Oman Chips.
This is also one of the cheapest street foods you can find in Dubai. It might cost you around AED5 to have this wonderful burst of flavors inside your mouth. You can visit any of the cafeterias in Dubai and they will be serving this product.
Samosa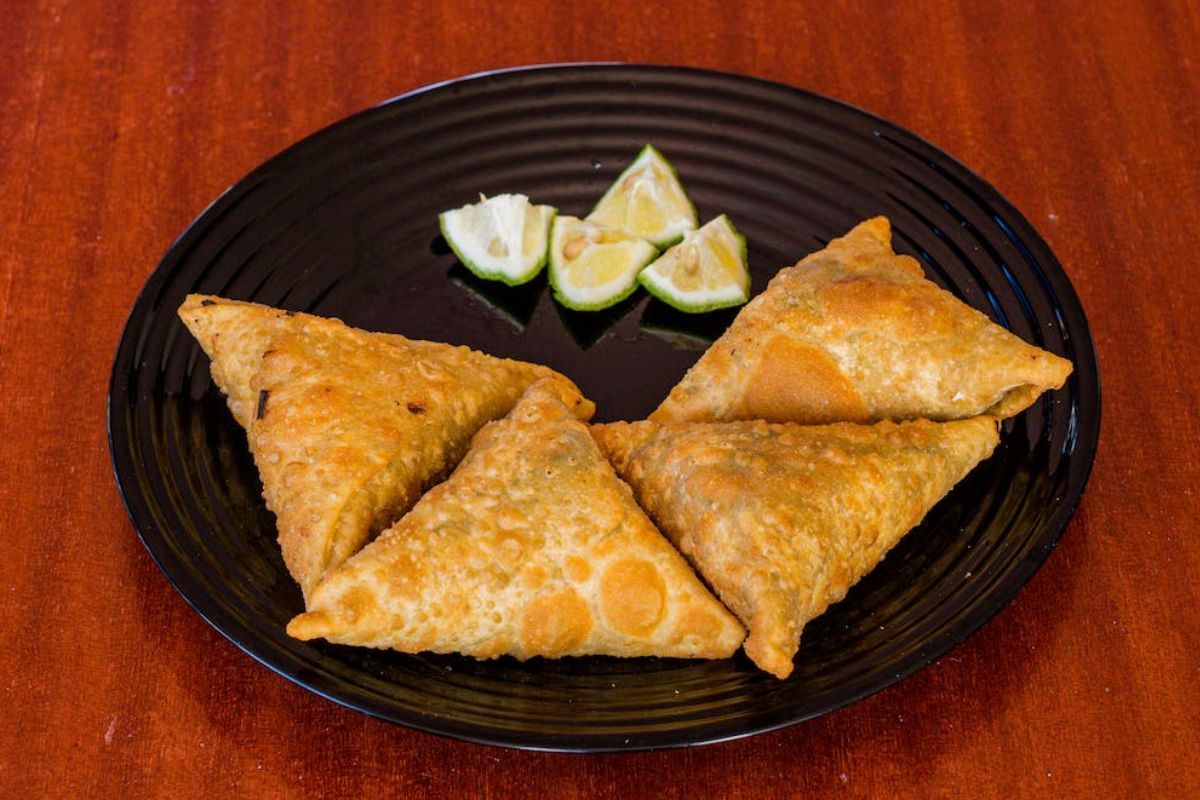 There have been debates regarding the origin of samosas; was it a part of the Arabic cuisine or the Indian cuisine first? Not that it matters since both the cuisines share it. However, the fillings inside the samosas are made according to the local taste. It would be difficult to say that all samosas taste the same.
The fillings can be meat based on veggie based. Arabic samosas however are different from the usual potato filled Indian samosas. Most of them are stuffed with cream cheese or meat based filling. The dish is also a staple during Ramadan in the region. The outer layer of samosa is a pastry which when fried becomes crispy while the inner content of the samosas is the one which contributes to the spice burst inside your mouth.
Samosas in the region can cost you from AED1 to AED5 for one piece. It is served with mint chutneys or some other sauces like tomato ketchup.
Manakesh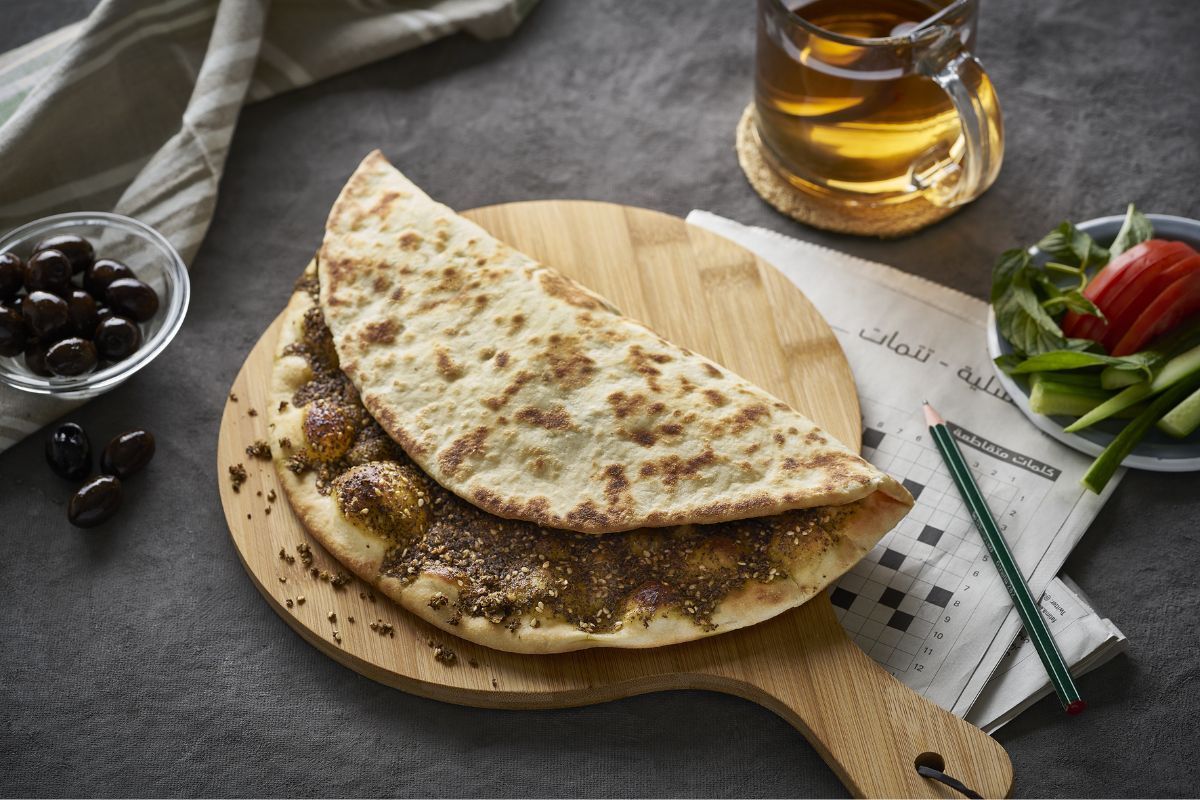 Manakesh is a flat bread that originated in Levant. It is similar to pizza and is sometimes called the 'Arabic' pizza.
The dough is flattened out and a circular area is hand pressed down for the fillings. The fillings are usually cheese and zaatar. Meat also sometimes becomes the part of the filling. Minced lamb is a popular meat filling preferred to top the bread. The dough is made of flour and is often thicker than the crust of pizza. Olive oil is also used to bring out a special flavor and smell to manakesh.
Manakesh is normally served in restaurants that serve Middle eastern cuisine. The price of manakesh depends on the restaurant and the filling you have. It could range anywhere from AED8 to AED28.
Luqaimat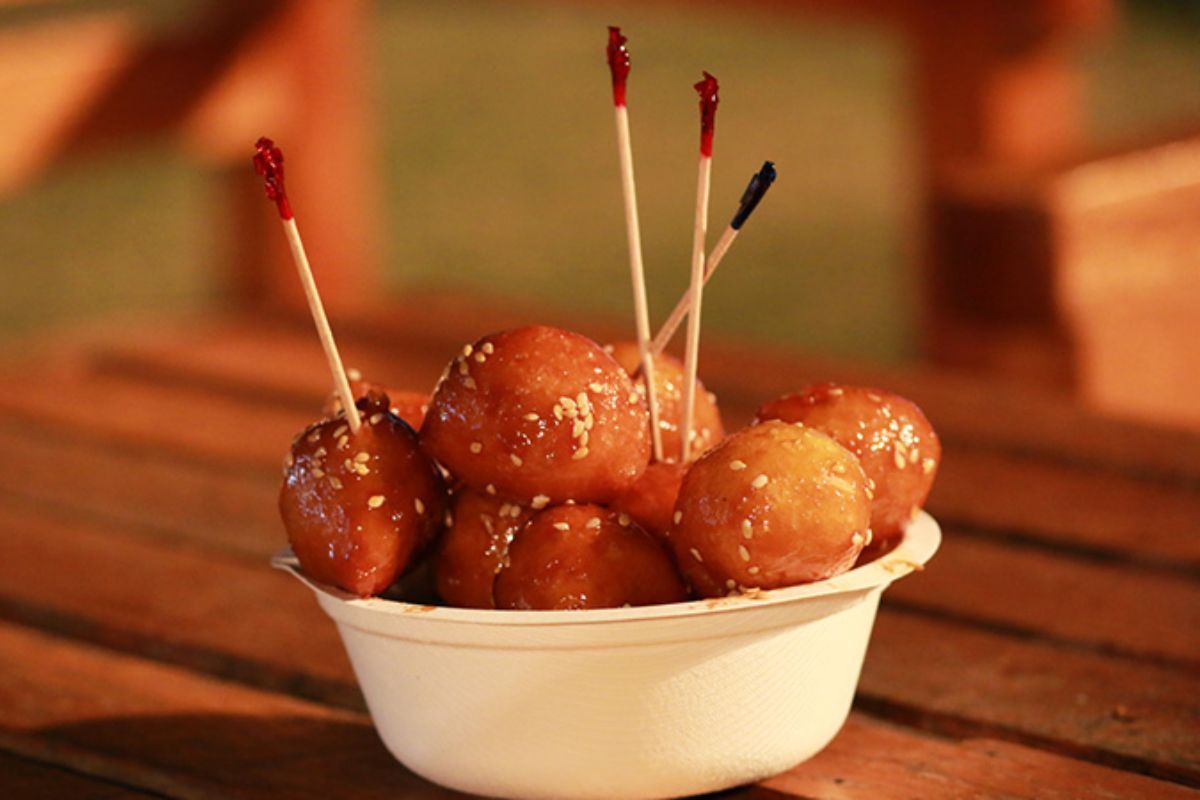 Anyone who have stayed in Dubai for some time would know what a luqaimat is. The famous Arabian delicacy originated from Saudi Arabia but can be found in many Middle eastern countries.
It is a plain dough which is served with toppings of date syrup or honey, and sesame seeds. Without any sauce for sweetening, it would taste blunt. This small ball is crunchy on the outside and soft and fluffy inside. It is best to eat hot served because it will lose its crispiness and get soggy in the syrup.
You can get this delicacy in all most every restaurant that serves Arabic cuisine. In Dubai, at the time of carnival or festival, street vendors put up a stall to sell this. And when you visit heritage sites in Dubai, you can see old Emirati women making this live. The making process itself is very appealing.
The price could vary from AED10 to AED25 depending on the size of the bowl and the restaurant from where you are having it.
Karak Chai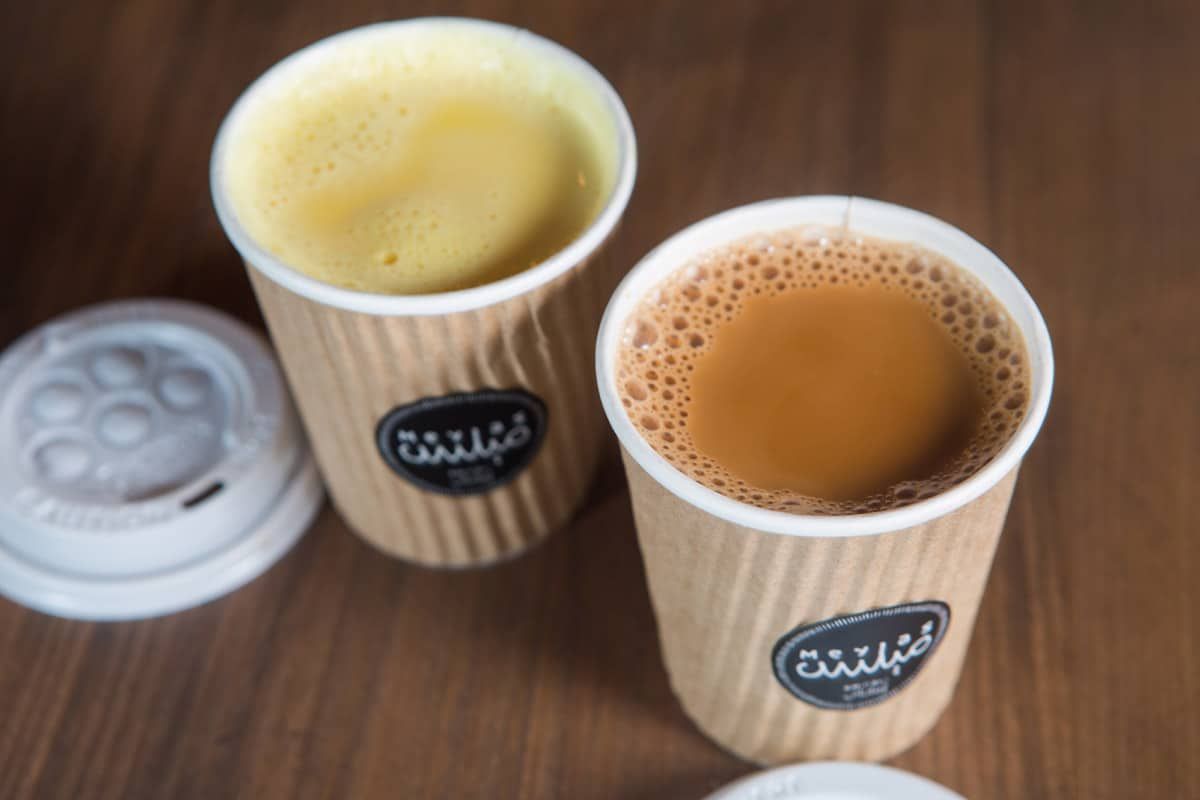 Karak tea is not a dish but a drink widely popular in Dubai. This hot beverage is any tea lover's favorite. The karak tea has originated from India and it simply means strong tea. It is strongly brewed with fermented tea powder, ginger or cardamom, sugar, and fresh milk.
Karak tea is commonly consumed by natives and expatriates alike due to its light creamy but strong flavor nature. It could be taken alone or along with a snack during evenings. The color of Karak tea is different from the normal English tea. Karak tea has a caramel color.
Karak tea is priced at AED1 in most of the places. However, it could go up AED4 in some places. The quantity served is generally small which could be around 100ml.
Falafel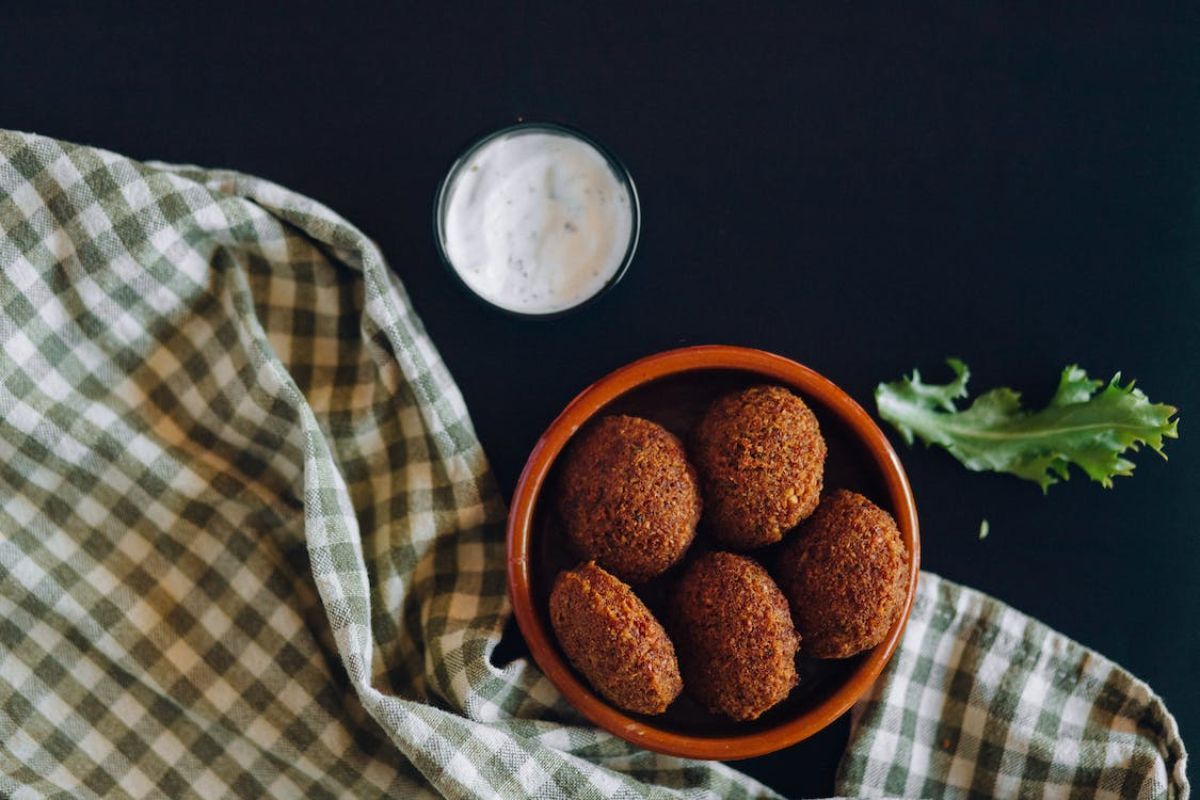 Falafel is another popular street food which is widely liked by natives and expatriates. It has a Levant origin and is popularly seen as appetizer in restaurants. Falafel can be eaten by vegans and vegetarians also since there is no meat in it.
Falafel is made with chickpeas or fava beans. Egyptian cuisine uses fava beans as the base, but in Dubai most of the places serve falafel with chickpea base. The falafel has a subtle taste of spices like cumin. It is usually served with sauces like tahini, hummus, and so on. These days falafel wraps can also be seen. They are deep fried balls with crispiness on outside and bulkier inside.
You can get falafel in almost every cafeteria in Dubai region. The price of falafel may vary from place to place, but at affordable stalls you can get it for AED1 per piece.
Regag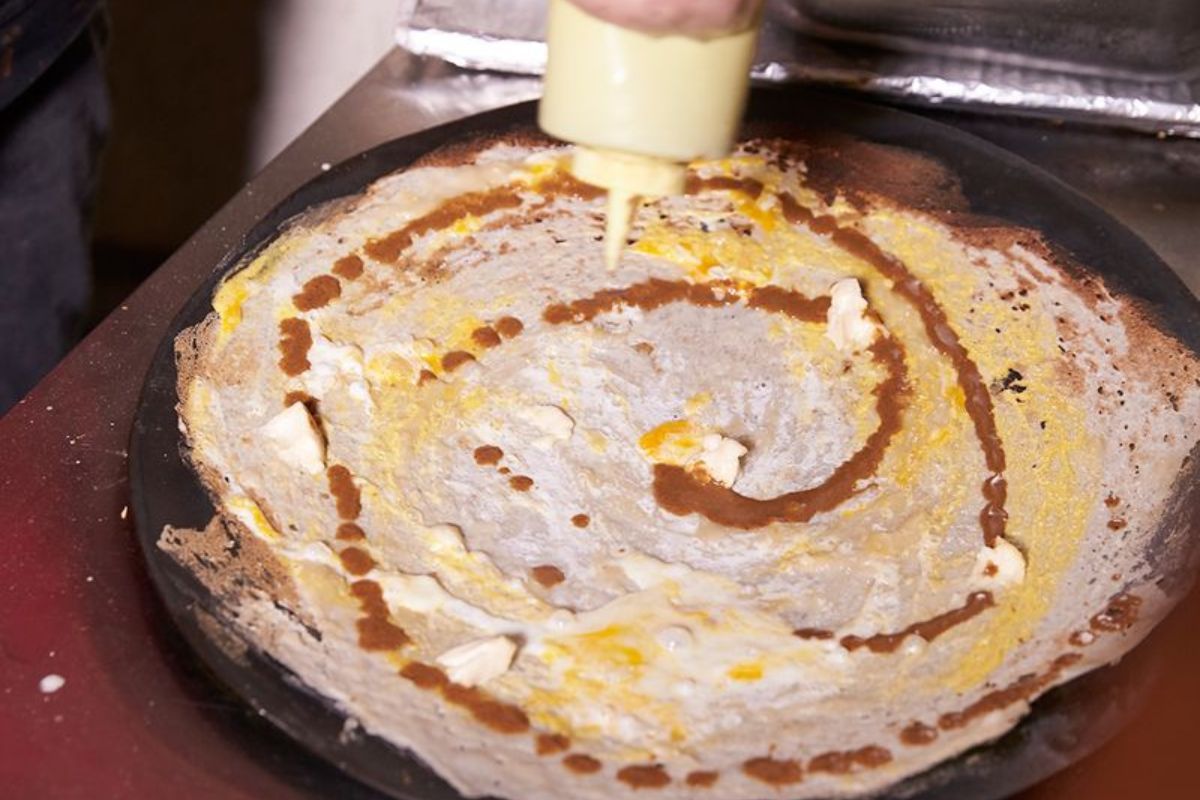 Regag is an authentic Emirati dish which is popular on the streets. It is also called 'Arabic crepe' because of its crepe like thickness.
It is crisp in nature. The dough is spread on a pan like a thin sheet. Once regag is cooked it is served with fillings like cheese, Oman chips, Nutella, and so on. The traditional way of eating this is with cheese and fish sauce. The style of cooking regag itself is satisfying to watch and you can watch this in bakeries in Dubai.
It is very affordable thing to have while in Dubai. The price of one regag is around AED5 with the toppings.
Knafeh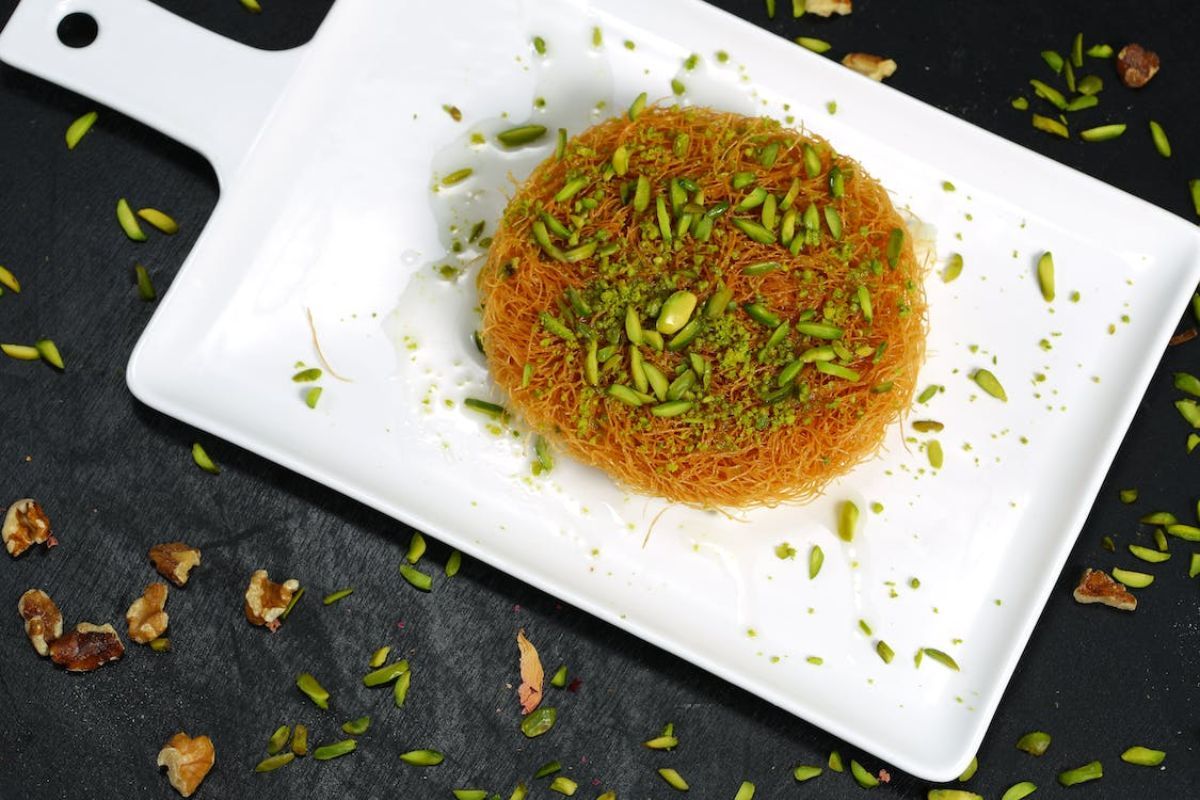 Knafeh is a dessert popularly liked by everyone in Dubai. It is served in many places in the region due to its wide likability. It is perfect way to treat you sweet tooth. It would be great if you end you meal with Knafeh as the dessert.
It is made with a spun pastry called kataifi. It is layered with cream cheese and topped with nuts like pistachios. When serving, a sugar-based syrup called attar is poured over it to make it sweet. Many variants of Knafeh can be found. There will be changes according to the pastry used for making knafeh depending on the Mediterranean region.
Knafeh is priced from AED12 to AED25 depending on the restaurant and the size they serve you.
Also read: