UAE has been at the forefront of global tourism. The tourism sector of the country caters to a wide range of interests, from luxury seekers to adventure enthusiasts to cultural explorers making it a multifaceted destination in the Middle East. With many amusement parks and adventure experiences, the UAE has been a desirable tourist destination for people across the world. Ferrari World Abu Dhabi is one such tourist attraction in Dubai that is popular among car enthusiasts, adrenaline junkies, and thrill seekers.
Nestled on Yas Island, the Ferrari World in Abu Dhabi is dedicated to speed, luxury, and innovation. Here is an ultimate guide to one of the most popular tourist attractions in UAE.
Ferrari World Abu Dhabi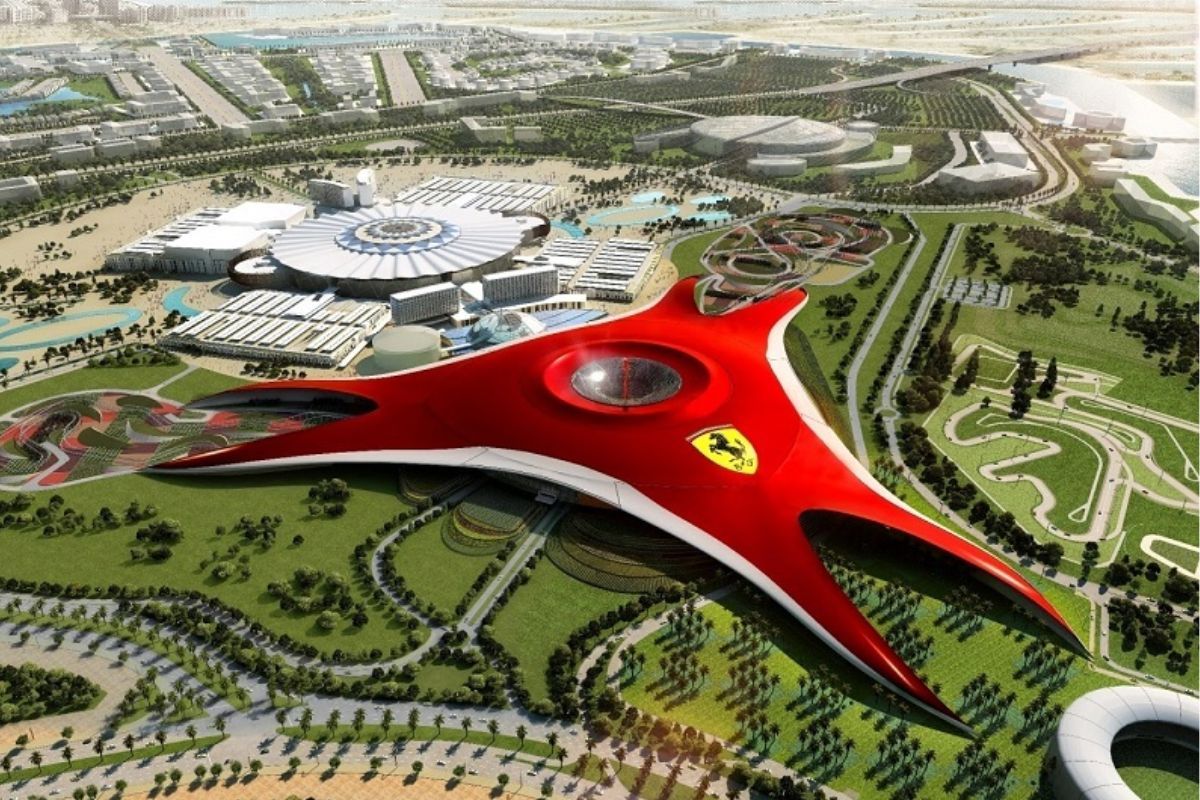 Ferrari World is one of the most popular amusement parks in the United Arab Emirates. This awe-inspiring amusement park is a haven for car enthusiasts, thrill-seekers, and families alike. Ferrari World Abu Dhabi offers a distinctive fusion of entertainment and automotive expertise, including thrilling rides and exclusive experiences. Spanning a whopping area of 86,000 square meters is the first Ferrari-branded theme park in the world.
Opened to the public in 2010, this iconic park is a celebration of the Italian automaker, Enzo Ferrari's legacy. Designed by the famous Benoy Architects, this amusement park captivates its visitors with its sleek design and an array of attractions that pay homage to the brand's prestigious history. One of the most recognizable features of Ferrari World is its massive red roof. This iconic red roof is inspired by the side profile of a Ferrari GT car. The overall design of the building mimics the aerodynamic forms of Ferrari cars.
The interior boasts a blend of state-of-the-art technology and immersive storytelling, ensuring visitors are not only entertained but also educated about the brand's heritage. While exploring the interiors of the park, you can find many motorsport-inspired details such as the circular motifs that resemble wheel hubs and various design elements that evoke the feeling of being inside a high-performance car.
Things to do at Ferrari World Abu Dhabi

Ferrari World in Abu Dhabi is a world full of adventures and thrills. If you are planning your trip to this popular theme park in the UAE, here are some of the best things to do at Ferrari World Abu Dhabi.
Embark on jaw-dropping rides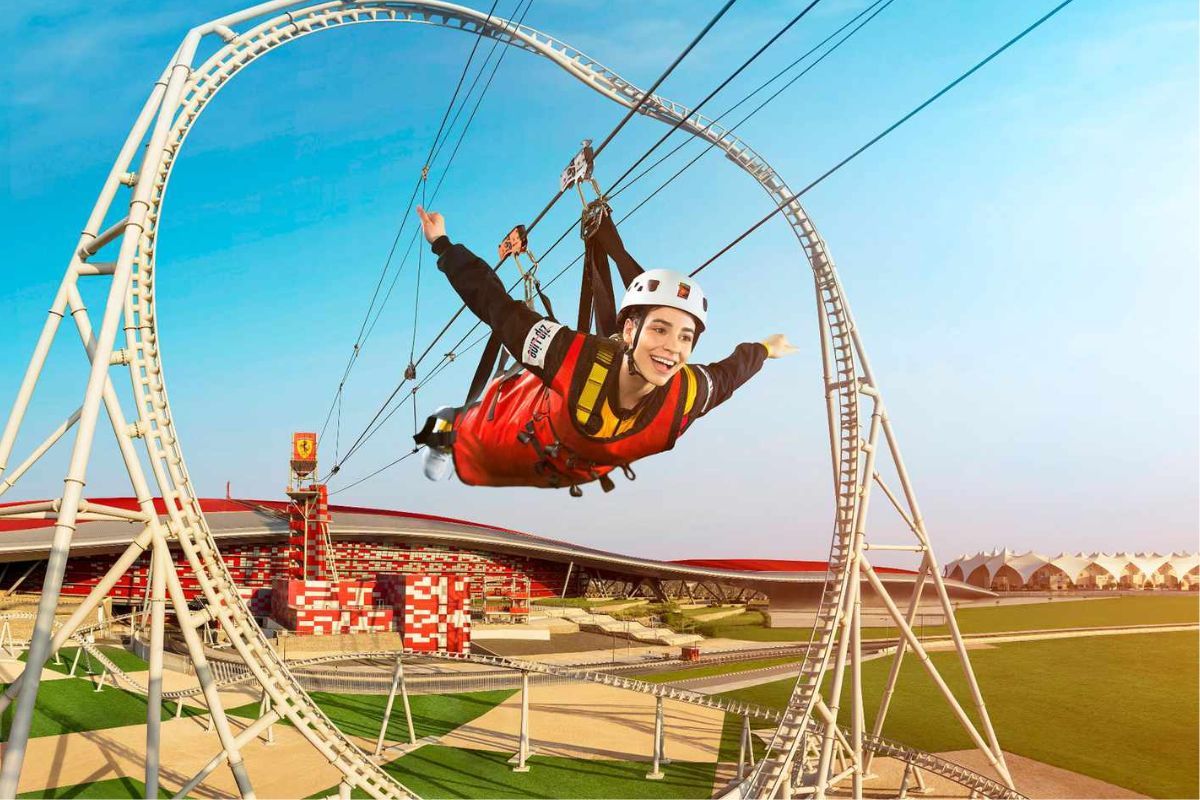 Ferrari World houses many rides and roller coasters that are guaranteed to send chills throughout your body. It is also home to the famous Flying Aces roller coaster, the world's tallest roller coaster hoop, and Formula Rossa, the world's fastest roller coaster. There are also rides suitable for family visitors and kids. You can also learn more about the rides and attractions accessible to visitors belonging to the People of Determination (POD) category on their website.
Explore incredible zones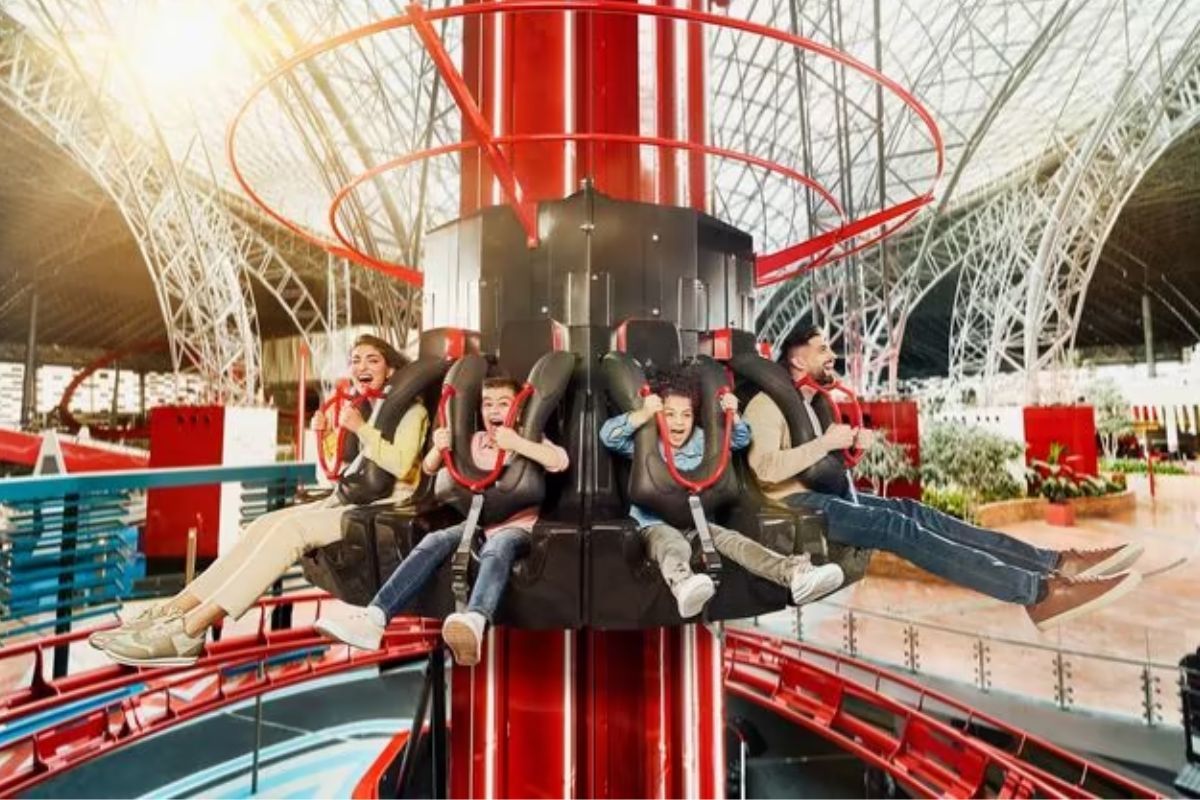 The Ferrari World is differentiated into five distinct zones; Welcome Plaza, Family Zone, Racing Zone, Italian Zone, and Adventure Zone. The Welcome Plaza is a venue for special events, entertainment activities, and live performances. It is also home to The Ferrari Store which sells authentic Ferrari merchandise, souvenirs, jewelry, and other accessories. The Family zone houses kid-friendly attractions. You can embark on miniature versions of their most iconic rides at this zone. The Racing Zone will take you through the thrill of being an F1 racer. You can enjoy the world's fastest roller coaster or drive a scaled-down Ferrari racing car. The Italian Zone at Ferrari World will let you experience the Italian town of Maranello. This zone also houses restaurants that serve authentic Italian cuisine. If you want to experience an adrenaline flush, you need to visit the Adventure Zone to experience adventurous rides or drive your dream car.
Experience the Ferrari drive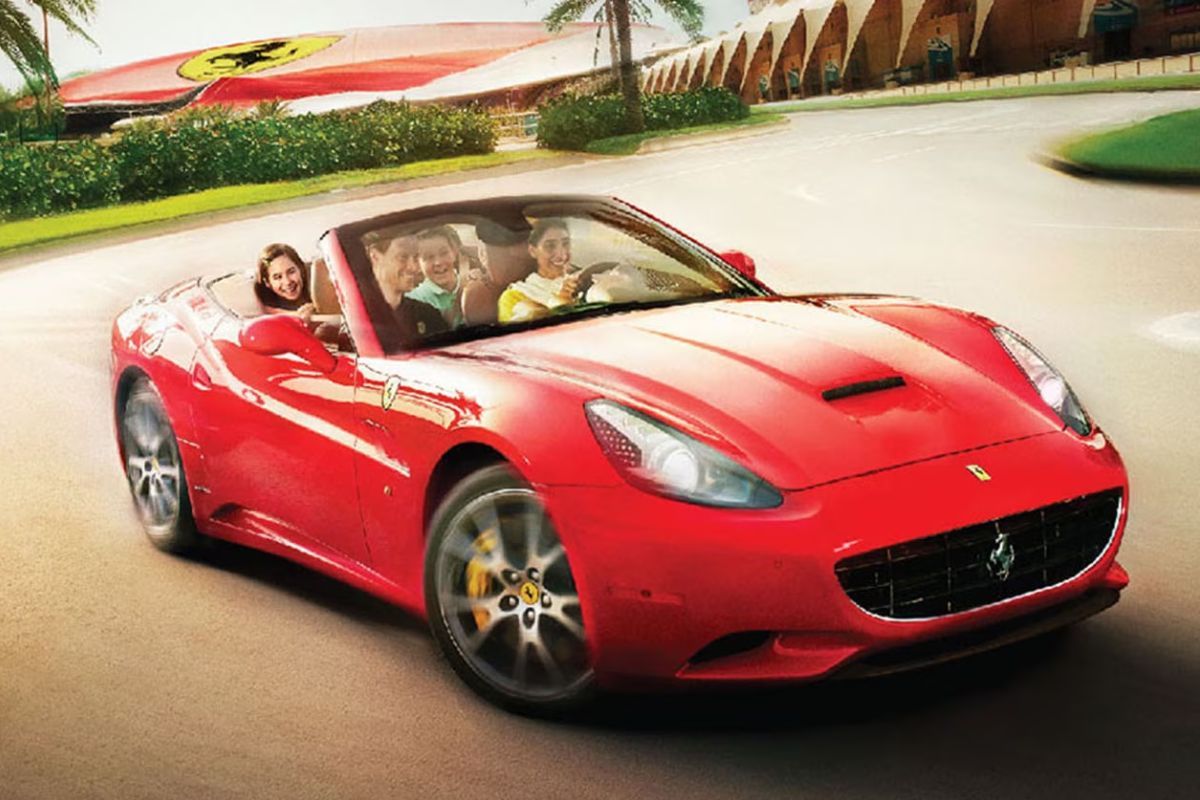 You can turn your dream of driving a Ferrari into reality. Ferrari World offers an opportunity to drive a Ferrari on the nearby Yas Island roads. With a Ferrari-trained instructor, you can experience the thrill of driving one of the world's fastest cars. You can also go for the Passenger Experience and ride along with the instructor as a passenger to experience the speed of a Ferrari.
Know how a Ferrari is made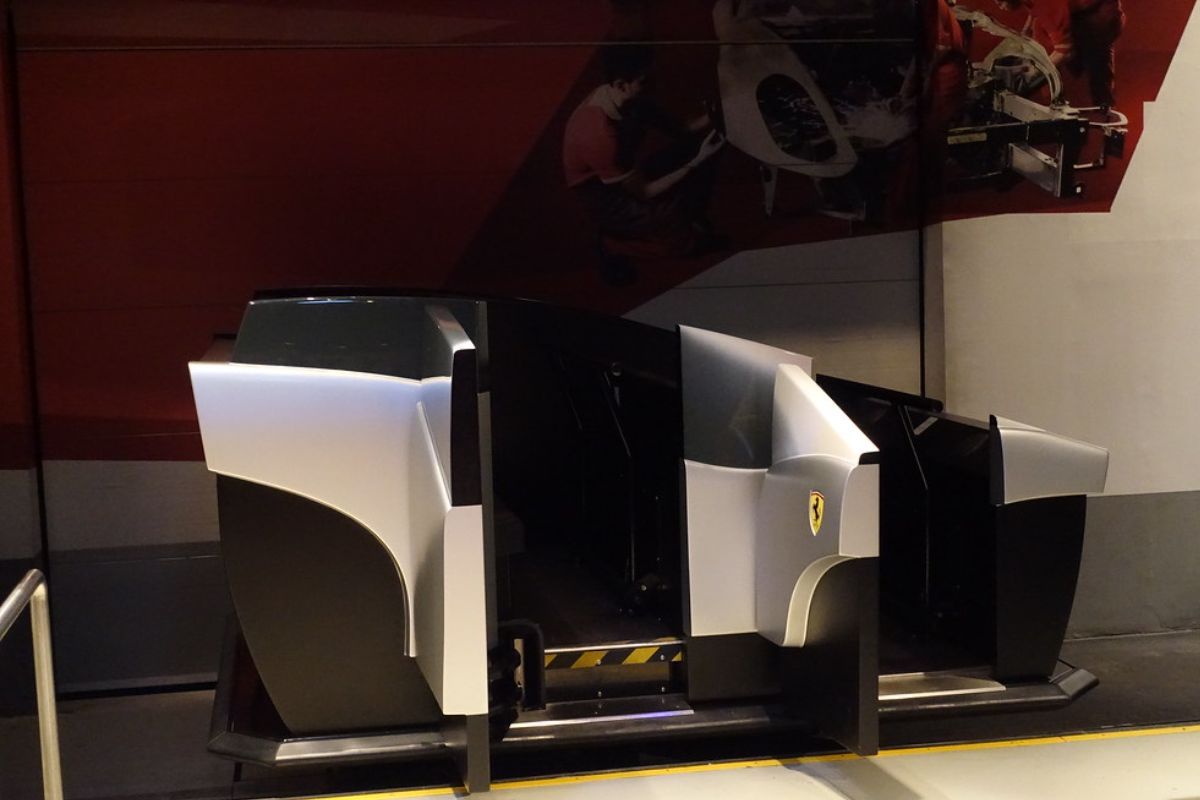 'Made in Maranello' attraction in the Italian Zone takes you inside the Ferrari factory. You can see the creation of a Ferrari GT car, its design, engine parts machining, painting, assembly, and testing.
Live entertainment and shows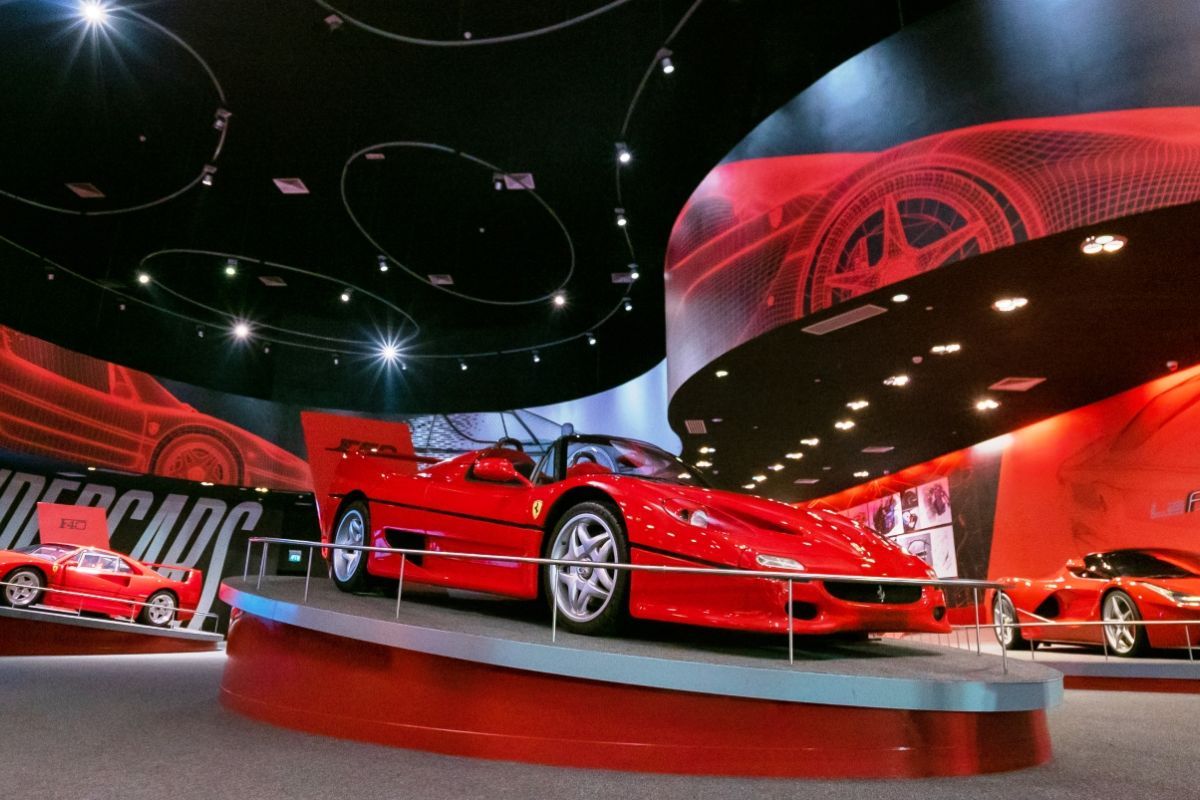 Ferrari World hosts many events and celebrations every season. The popular Formula Run has made Ferrari World Abu Dhabi its home ground. Several other events like 'Race into Summer', 'Women of Ferrari World Abu Dhabi', and 'Winter Fest'.
Indulge in Italian cuisine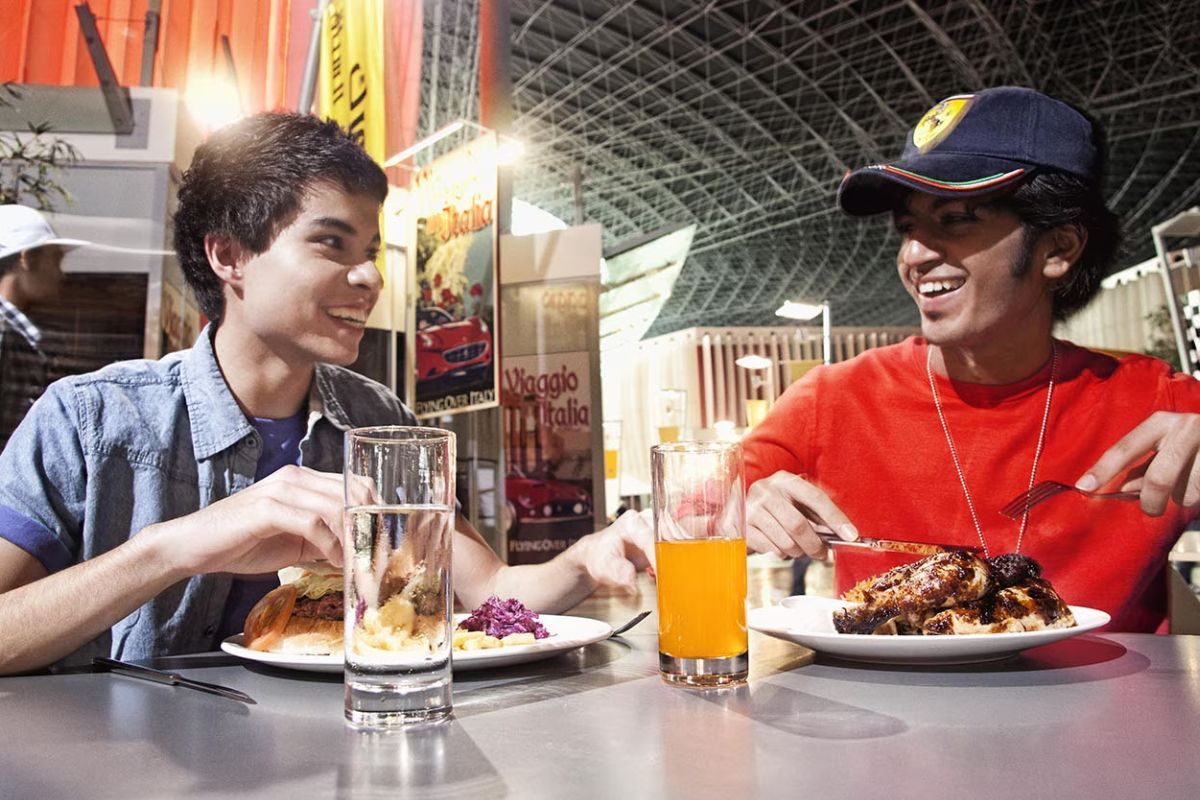 Ferrari World is home to six restaurants that serve flavors of Italy and the world. Whether you are in the mood for a quick snack or a relaxed meal in an Italian-style eatery, they have a range of dining options to satisfy every palate. Mamma Rossella is an award-winning restaurant that is popular for its freshly prepared pasta and wide range of pizzas. Some of the other eateries you can find at this indoor theme park are Officers Food Quarters, Espresso Rosso, and Il Podio.
Shopping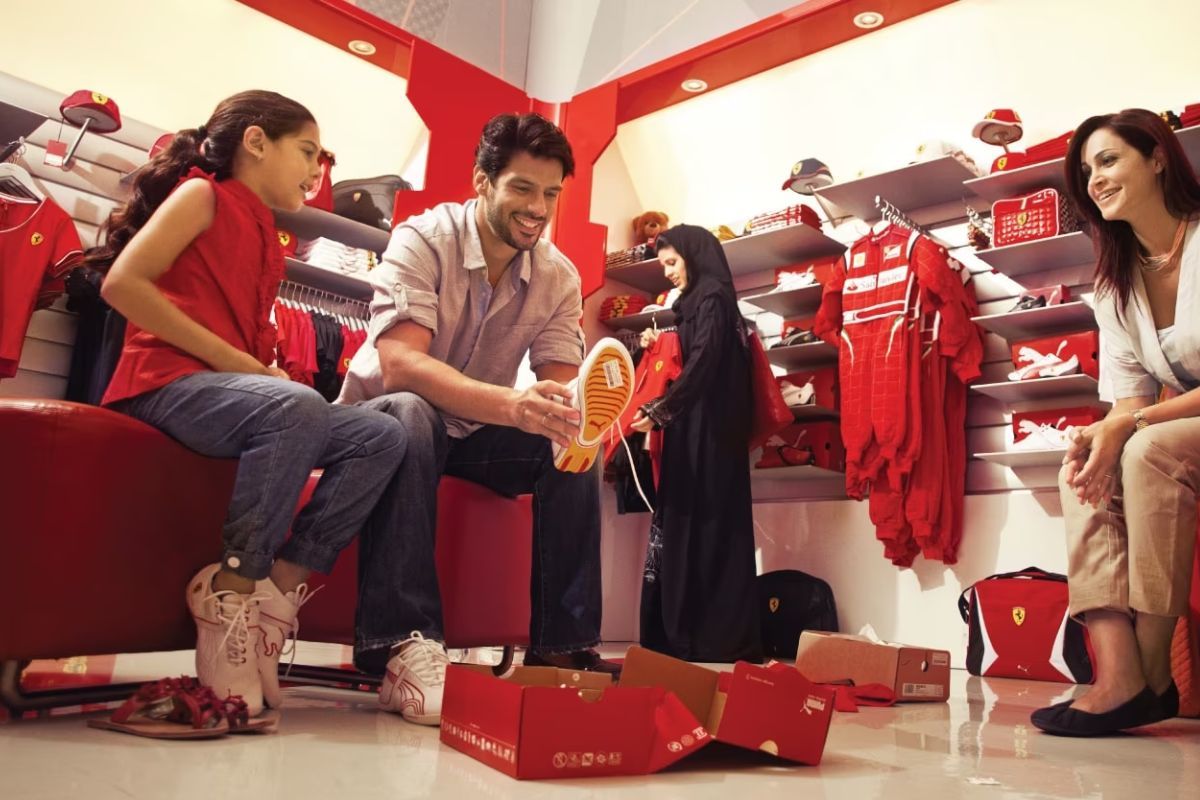 Ferrari fans can spend their time shopping for original Ferrari merchandise. With two shops, including the largest Ferrari store, shopping is definitely a highlight at Ferrari World Abu Dhabi, especially for those who love to shop. From toy cars and clothing to home items and accessories, there's a wide selection of branded collectibles available for you to buy.
Must-Experience Rides at Ferrari World Abu Dhabi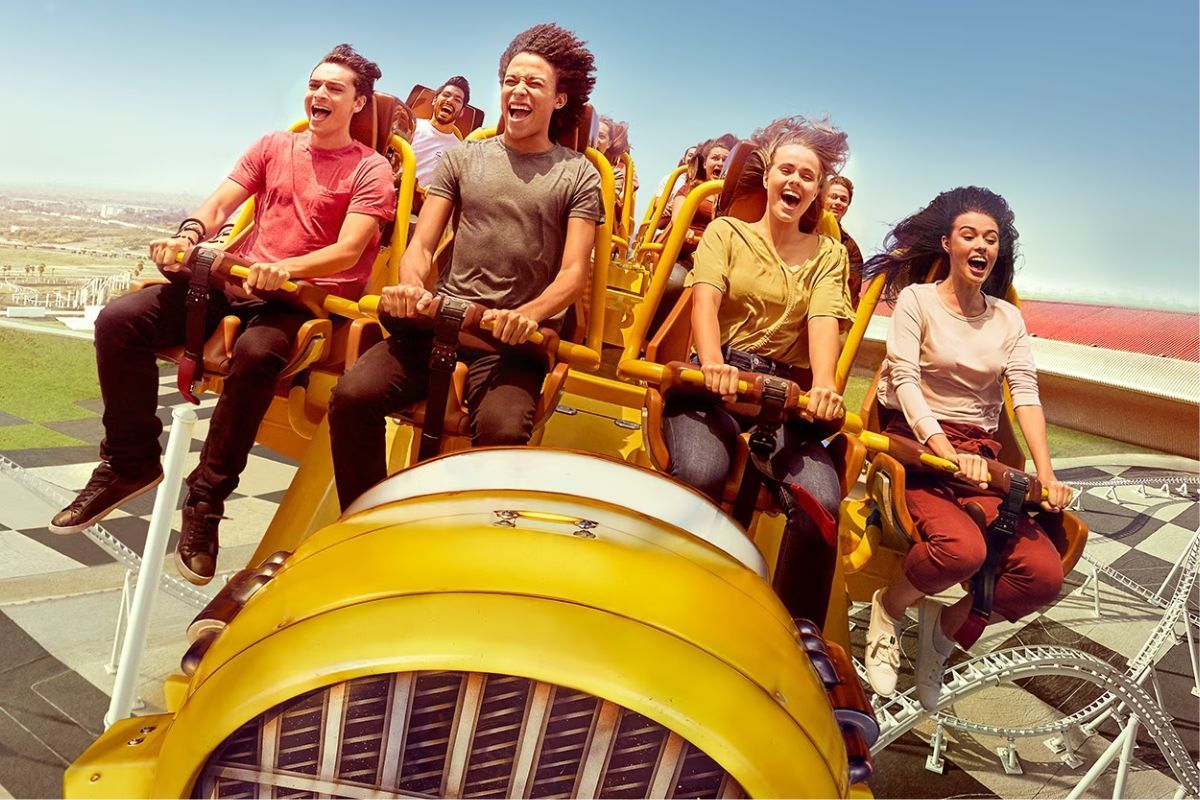 Ferrari World Abu Dhabi is home to many exciting rides. From adrenaline-rushes to kid-friendly rides, you will surely have a great time in this popular tourist attraction in the UAE.
Formula Rossa
Formula Rossa holds the title for the fastest rollercoaster globally. It attains a speed of 240 km/h in a mere 4.9 seconds.
Flying Aces
Get ready to soar on a military bi-plane adventure! This ride will take you to an impressive height of 63 meters at an exciting 51-degree angle. This ride is also the highest roller coaster loop in the world. This exhilarating ride takes inspiration from the renowned aviator, Count Baracca, often called the 'ace of aces'.
Turbo Track
Race towards the sky on this adrenaline-rushing rider. Hold on while you and your loved ones experience back-to-back thrills that include a vertical climb and a fantastic zero-gravity fall. It will take you through the famous red roof and bring you back down on a thrilling reverse journey.
Fiorano GT Challenge
Want to experience a drag race in the world of Ferrari? This ride will unleash your competitive spirit and challenge your friends to a thrilling race on twisting parallel tracks, all while seated in a powerful Ferrari F430 Spider. The track is designed to replicate real GT racing courses, complete with intense turns, heart-pounding straightaways, and speeds that can reach up to 95 km/h.
Viaggio in Italia
Embark on a captivating journey with Viaggio in Italia, an exceptional flying theater and one of the top attractions at Ferrari World Abu Dhabi. Prepare to be amazed as you fly over the breathtaking Italian scenery to see the majestic mountains, lush valleys, vibrant cities, and picturesque vineyards. This multi-sensory simulator is inspired by the iconic Mille Miglia endurance race.
Mission Ferrari
This is one of the latest additions to the rides at Ferrari World Abu Dhabi. It is also the world's first sideways coaster drop. This ride features high-speed take-offs, backward inverted loops, and an innovative sideways drop.
Ticket Pricing at Ferrari World Abu Dhabi

General Admissions
Single-Day Ticket – AED345
2 Park Ticket – AED475
3 Park Ticket – AED575
4 Park Ticket – AED675
Offers
Family and Friends offer – AED1035
The Tasty Ticket – AED395
Annual Passes
Gold Yas Annual Pass – AED1495
Silver Yas Annual Pass – AED1295
Diamond Yas Annual Pass – AED3195
Some experiences like the Roof Walk, Zip Line, and driving experiences are NOT included in the entry ticket.
People of Determination (POD) can purchase their tickets at a discounted price from the counters at the destination. The special discount can be extended to up to 4 companions.
Opening hours of Ferrari World Abu Dhabi

The usual opening hours of Ferrari World Abu Dhabi are from 11 a.m. to 8 p.m. However, these timings are subject to change. You can visit their website to know the updated timings.
How to reach Ferrari World Abu Dhabi

Yas Island is conveniently located about a 30-minute drive from Abu Dhabi's city center. There are ample parking lots at the location and therefore reaching here by private transport is convenient. You can also use public transport to reach the location. Free shuttle buses are available from Abu Dhabi and Dubai. In Dubai, the shuttle buses are from near Deira City Center and Mall of the Emirates. Visit their website to learn more about the shuttle bus schedules.
Also Read: