Stand Maker is a creative exhibition stand contractor company located in Business Bay, Dubai. Nabeel Javed, Director of Stand Maker, gives us some insights about the company.
Which industry does your business belong to?
We are an Event Management company
How old is your business?
1-5 years
Who are your customers?
B2B companies
Which industry segments are you targeting to sell to?
Exhibitions, Events, Interiors, Marketing
How many employees do you have?
1-9 employees
How did you initially come up with the idea or concept for the business?
I was in the middle of a job when I realized this city has more to offer to me. So, I left my job and started the Exhibitions Design company, as we all know, Dubai is an Exhibition hub for global leaders.
Tell us about some of the major turning points in the history of your business.
When we started, things went well for us. Within the very first year, we cracked the deal with IKEA Dubai, and that was a turning point for us!
What made you choose Dubai as a location to setup your business?
Dubai is very realistic and always gives good vibes. For our family, this is the safest city around the globe. Dubai is a hub for the exhibition industry, and with the upcoming Expo2020, we are set to go.
Finally, what sets your business apart from the competition?
We have a young team of passionate Exhibition Designers, Craftsmen as well as Sales & Marketing people. In front of our clients our company is everything for us. That's the motto which keeps us going.
Can you name some of your clients?
IKEA Dubai, ADIC, Al Fanar, BANKABC
What service(s) or product(s) do you offer/manufacture?
Designing, Exhibition Stands, Interior Fit-outs, Event Setups, Audio Visual, Graphic Printing, Tents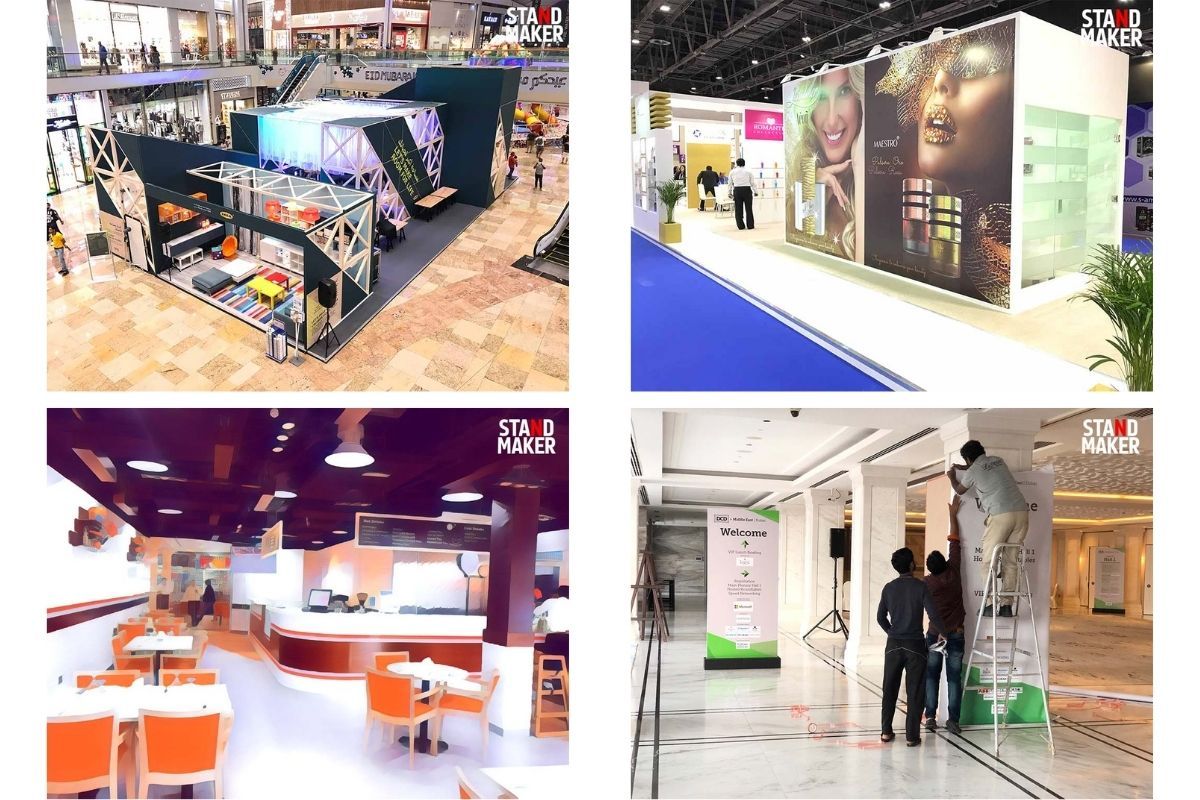 What are the key strengths of your products/services?
We are a one-stop solution from designing to delivery.
Are there any exclusive products/services that you offer (not offered anywhere else in Dubai)?
We are providing our exhibition stand services worldwide.
Can you share some of your products and pricing?
Exhibition stand design service is provided at zero cost.
What are the best ways for your customers to contact your company?
Via email, website and phone
Do you have multiple branch offices, facilities or stores in Dubai?
No, we have just one branch in Business Bay.
You can find our location here - https://www.hidubai.com/businesses/stand-maker-exhibition-management-b2b-services-event-management-business-bay-dubai
Is there anything else you want to convey to your potential customers?
We are a very cost-effective company established in Dubai. We are available for support 24/7.