Looking for sustainable products in Dubai? There are several eco-friendly and organic businesses in UAE offering a range of skincare products, natural body care products and a variety of eco-friendly solutions. Check out these awesome entrepreneurs listed below and join their journey towards making the world a more sustainable place.
Foxyskin (@foxyskin.me.ae)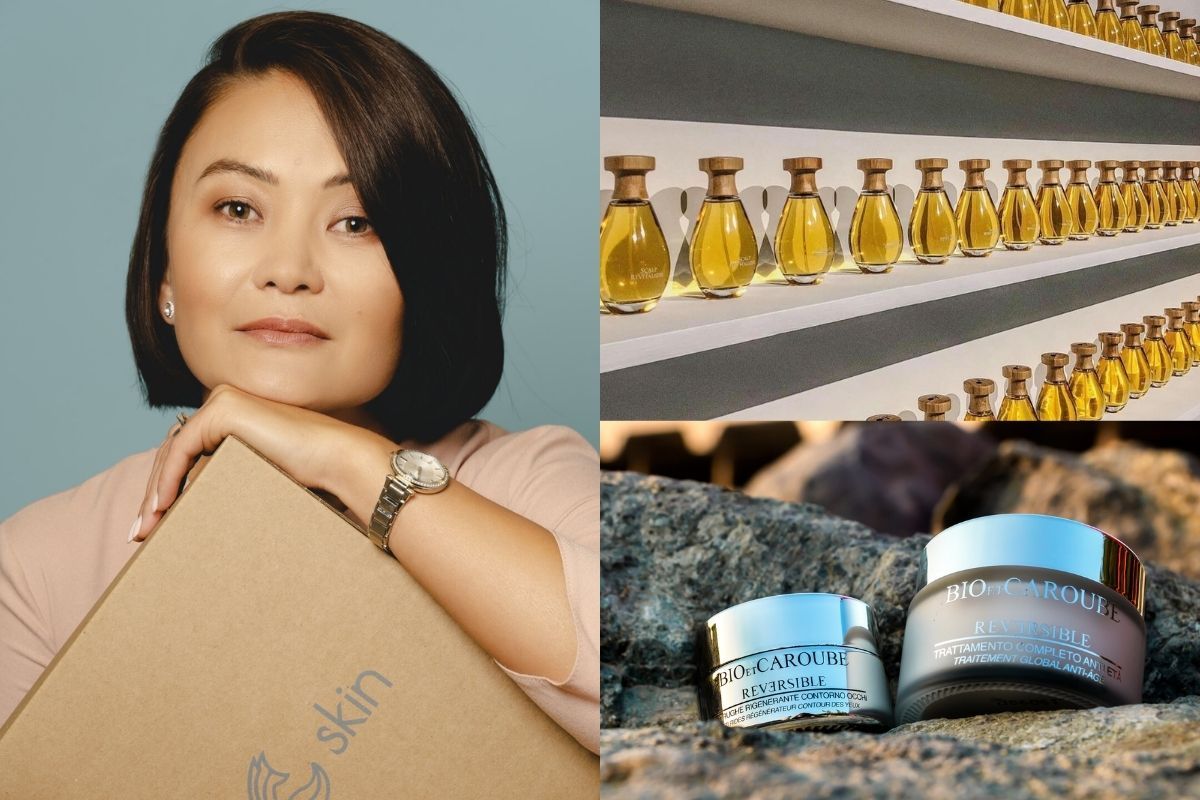 Think organic & sustainable, think Foxyskin! The latest launch on the beauty block, Foxyskin is home to eco-certified organic personal care products, all available in sustainable packaging in the GCC.

Clean & organic beauty is on the rise in the region and all for good reason. Providing complete transparency and continuing with the aim to both empower & educate the consumers, the quick and convenient website lists down product details, how to use the product and the ingredients it contains.

As many brands are notorious for their negative impact on the environment, we strive to bring brands that contribute towards a sustainable future. Through the introduction of Foxyskin, my vision is to change the culture of personal care by carrying new-age formulas that are not only effective but also environmentally friendly.

My professional experience has been evolving around customer service and beauty industry, perhaps due to my natural curiosity in the product functions and application. I have always been curious about ingredients-based products and how we apply them in professional set up like salons and barbers.

In line with my work, I came across many brands that are amazing in their proposition value: they strive to provide sustainable ingredients and practice sustainable practices such as product packaging, green manufacturing process and operations.

I am excited to work with those brands and offer them to GCC market, as I believe people deserve to have a choice of premium organic products that are not only good to you and your skin, but also good to environment.

Our company USPs are very clear: organic formulations and sustainability.

We have very strict vetting process for the new brands that we want to onboard. It's all done to make sure our customers enjoy only organic formulations.

We also try to find ways to minimize our impact on the environment through sourcing the products in sustainable packaging. The beauty industry has number of solutions: zero waste products like solid shampoo and conditioners, facial cleanser bars and etc.

Another solution is recyclable packaging: our hair care range from O'right comes in 100% post-consumer plastic and can be recycled up to 5 times after you use it.

There are many more environmentally friendly solutions in personal care industry and beautiful formulation that are good to your body, so our mission is to introduce them to you.
Instagram: @foxyskin.me.ae
Eco-friendly products in UAE (@upcycleletstransform)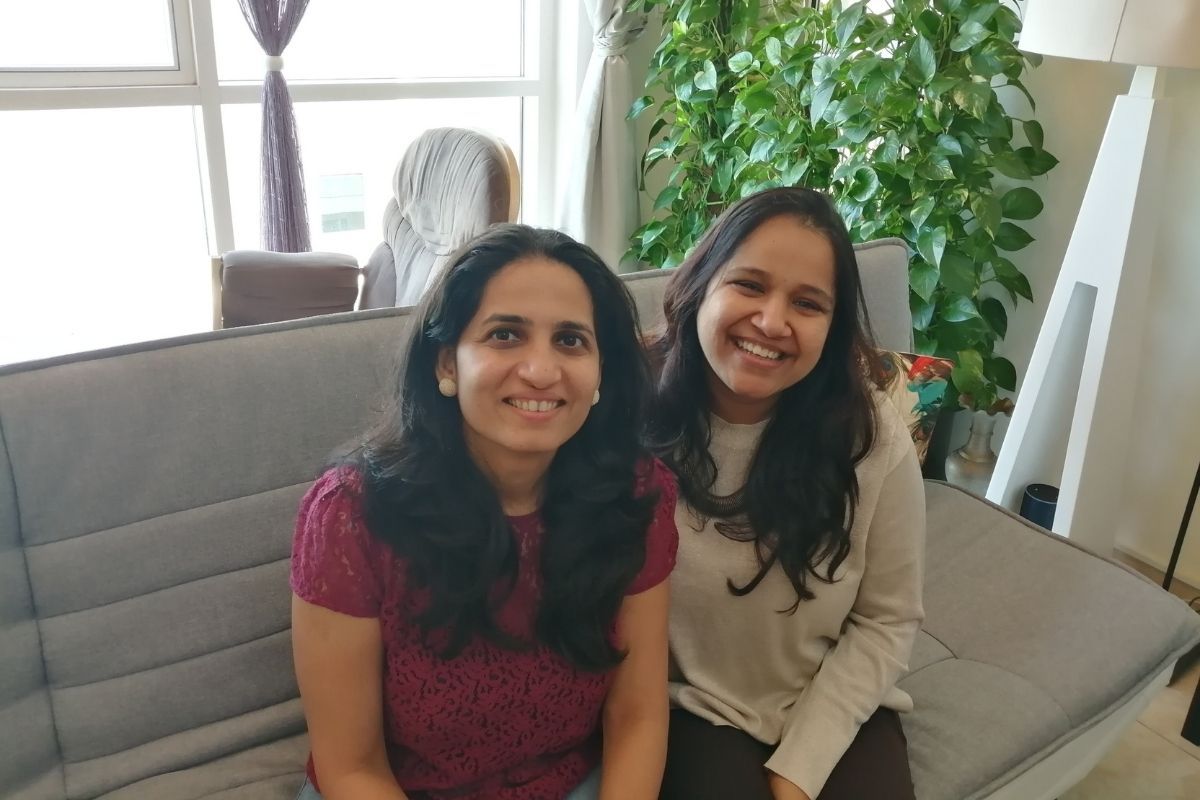 Our ideology here at Upcycle, is based on a fact, that there is a serious threat to us and our coming generations because of the environmental damaged caused by the waste generated in our society.  The increased consumption and depletion of natural resources has caused a huge strain on our planet.  Plastic is everywhere. It is all around us and does not just disappear.  It is not only occupying space in the environment but also affecting the flora and fauna of our land and water.

At Upcycle our endeavour is to provide alternatives to single use plastic and thus encourage and foster a change in consumer behaviour.  By way of these small changes, we aim to create an impact on conserving our natural resources and reducing our carbon footprint. This is why our tag line is "Let's Transform".

It all began, over a phone call when we discussed how frustrating it was to use the plastic bags within the supermarkets to buy our fruit and vegetables.  While we continued to voice our frustration on how these plastic bags did not serve any need once we were home and they most likely found their way to the bin, something within us said that why do not we try using cotton bags and see if the supermarkets accept them. This was in the year 2018.  After that, started the whole journey with testing fabrics, sizes and the quality to check what works and what doesn't.

Once we were satisfied, we thought of making this product available to others who may also be struggling and frustrated just like us. The statistics based on our own usage was shocking.  At every visit to the supermarket, we collected on an average at least 10 produce bags i.e., we consumed at least 520 bags per year, per family.  We both are full time moms but were passionate about this cause. Through Upcycle our passion found a voice.  It took us another six months to launch the brand Upcycle. Currently we sell produce bags, tea bags, compartmentalized grocery bags, nut milk bags, smart grow bags and gift bags to name a few.

A message which we would like to pass on to everyone is that be conscious of your choices, and encourage those around you to think twice before they throw away any unnecessary plastic items.  We as a society need to consider whether it's worth trading off some convenience for a sustainable, healthy environment.

At upcycle , we aim to provide employment opportunities to women in rural India by enabling them to take care of their families.  Thus we support  NGO's which support such cause.

We also get our bags done by  the students of SVRR school in Mumbai. This is a non-profit, non-commercial organization in India, dedicated to the rehabilitation and welfare of the mentally challenged persons. These bags are made by students with guidance and support of  their lovely teachers. When we go sustainable, we are also making a difference in the upliftment of these wonderful beings.

We keep all our products as simple and affordable as possible, no packaging and no plastic at all.
Instagram: @upcycleletstransform
Asya Salimova (@soapretty.by.as)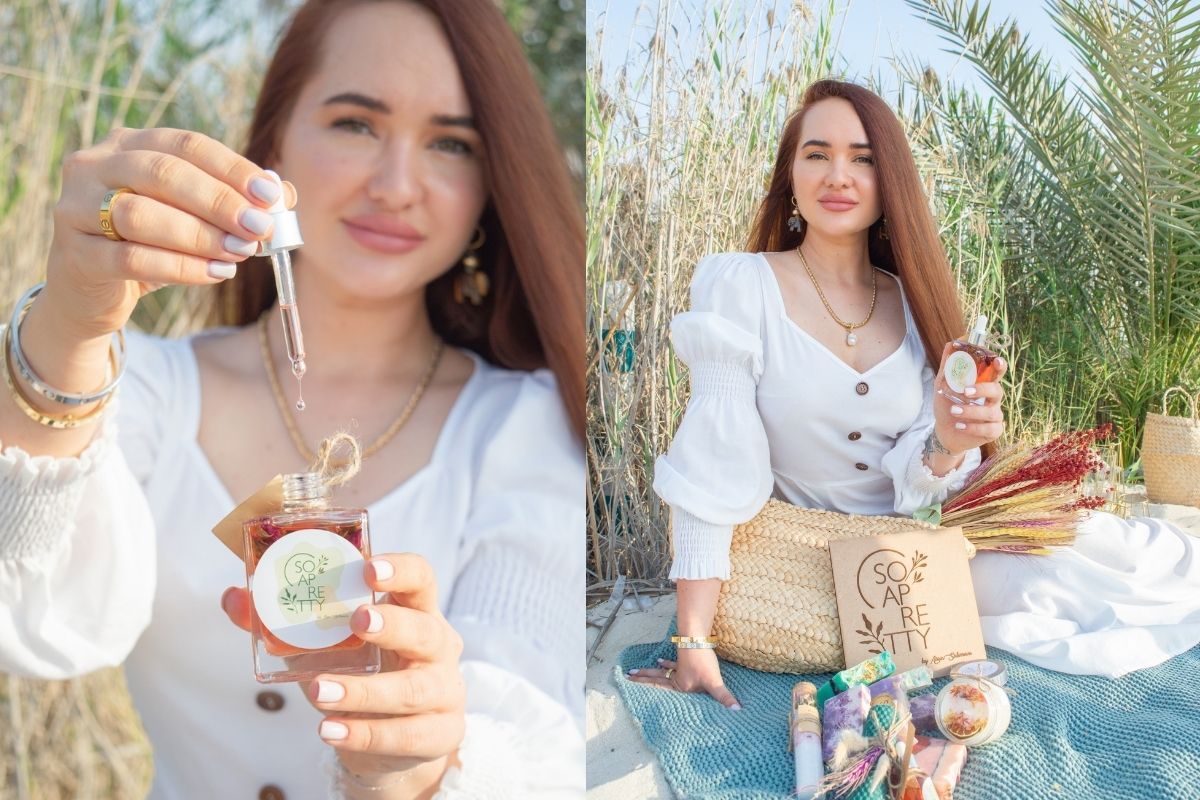 𝗦𝗢𝗔𝗣𝗥𝗘𝗧𝗧𝗬 produces boutique style hand made soap and natural body care products. Designed to enhance the bathing experience by utilising aromatherapy oils and skin loving nutrients the benefit to the customer is softer, revitalised and younger looking skin.

𝗦𝗢𝗔𝗣𝗥𝗘𝗧𝗧𝗬 is a responsible ethical business, utilising environmentally friendly processes with natural, renewable and sustainable ingredients to provide the customer with handmade soaps and personal care products that enhance health and well being. I had humble beginnings making soap in my kitchen after I grew tired of seeing nasty sulphates, parabens and detergents amongst other irritants in store bought soap.

Friends and family eventually cottoned on to my new hobby and fell in love with the all natural, vegan, sulphate free, paraben free, detergent free sudsy creations. A love that eventually outgrew my kitchen and found me presenting my first soap at @ripemarket.

I believe that our environment knows best when it comes to nourishing, and sustaining healthy beautiful skin. I only use the highest quality plant oils to create soap, and a skincare range for all skin types – even you sensitive little souls! The beautiful fragrances are created with pure essential oils, each with their own unique benefits. I have strict policies against animal testing, each product is guaranteed cruelty free and vegan!

I believe that neither animals, humans or the environment should suffer for our luxuries. I pride myself on making products that not only smell and feel wonderful on your skin, but also look beautiful too and made completely by hand!

I continue to independently handcraft, package, and ship all products, focusing on creating environmentally sustainable products with conditioning ingredients to nourish the skin. I enjoy attending local markets, in addition to selling online - which gives me the pleasure of sending my products all around UAE.

One of the nicest things about being a small company is that I'm not in it solely for the money (though that's nice too). I also take great pleasure in looking after people,  our growing tribe and our planet.

My business is to make the world a better place, by not only lifting spirits and tickling the senses, but by raising the bar too. And I don't just mean soap.

I go to great lengths to make sure that my raw ingredients, packaging and processes are as kind to the environment as they are to your skin!

Like a proud parent, I'd love nothing more than for our lovely products to take pride of place in your home. So not only are my precious creations brimming with essential oils and scented loveliness, they also look pretty as a picture. Many, many joyful hours have gone into making sure my products are as gorgeous on the outside as they are on the inside. I hope you love them as much as I do.
Instagram: @soapretty.by.as
Hand made soaps & skincare (@crafters_organic_boutique)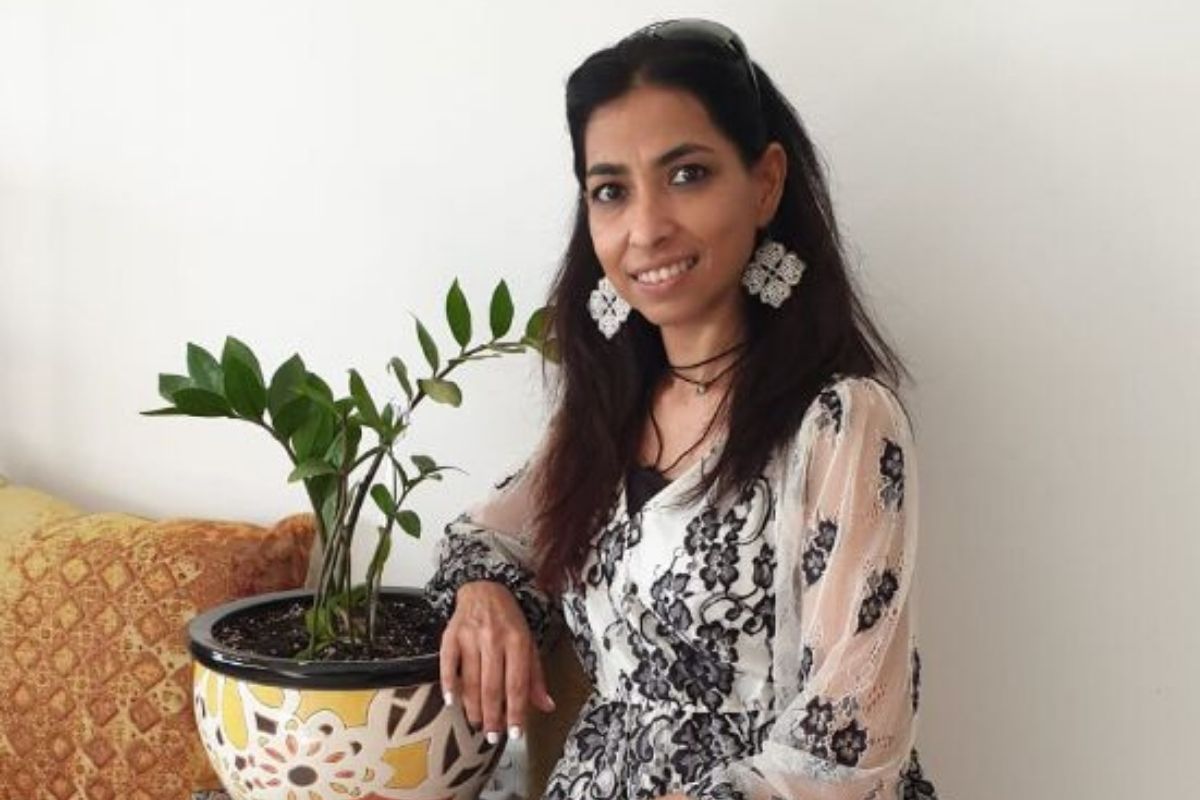 My handmade business focuses on innovation, creativity, and spreading positivity through handmade, cruelty-free, paraben-free products. I run crafters_organic_boutique where all the soaps and other products are handmade under strict all-natural, chemical-free, paraben-free hygienic conditions, using hand-selected botanicals and herbs. Even the luxurious oils are infused in herbs before I use them for my formulations.

I have always believed in following my passions and hobbies. Since childhood love for nature and natural things was inbuilt, buying all-natural was always used to give me immense happiness and satisfaction but at the same time a pinch too. I did a lot of research and then learned traditional handmade soaps. in the beginning, I use to make them for myself and as gifts for friends. The love for my soaps amongst myself was so much that during the pandemic I completely got into it. My friends and family encouraged me by promoting the purity and excellent results of my products. My client base slowly increased and crafters_organic_boutique was born. The popularity of my products gave me the impetuous to increase my product range from soaps and lotions to hair oils, bath salts, and then soy wax candles. My growth has been very organic starting with my experiments with one product and slowly increasing. Today I have a full range of skincare products. The list is big.

I feel so satisfied when the love and positive energy I put into each batch I make is reciprocated by the glowing praises of satisfied customers.

The uniqueness of crafters_organic_boutique lies in its purity. They are made in small batches to maintain quality, efficacy, and freshness. The ingredients are handpicked and curated using traditional methods to bring safe skincare to you.
Instagram: @crafters_organic_boutique
T-island Cosmetics (@t.island.cosmetics)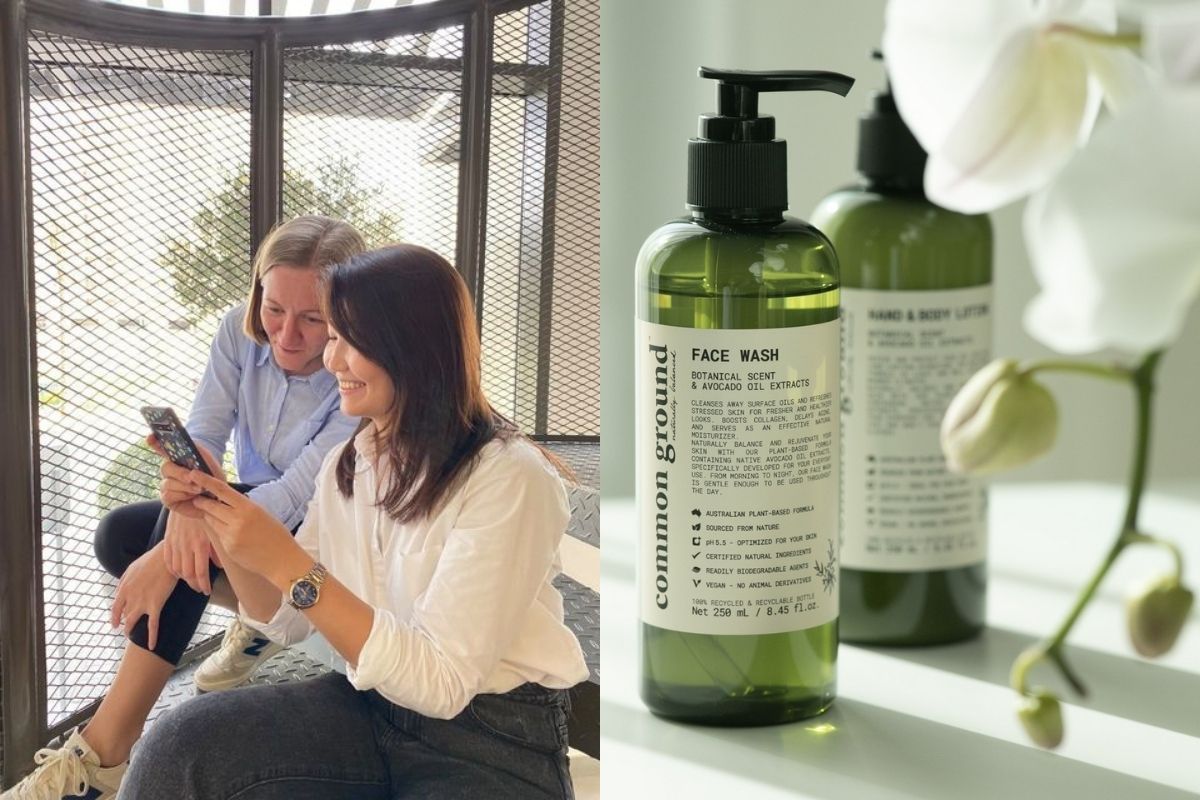 At T-island cosmetics, we set a goal to  make available to everyone safe cosmetics with organic ingredients and fast delivery . Our journey just begins and we have big plans not only to expand our range of products, but also to create a community of people who care about the health, safety and future of themselves and the planet.

Until recently, we, too, were among the customers and faced a choice. Despite all the variety we have in UAE, it wasn't easy to find products that can boast of good composition and products that are safe for us and our loved ones. Another problem was that we couldn't find any product that could effectively cope with skin and hair problems, did not contain any ingredients of animal origin, and those that were not tested on animals.
⠀
As customers, we had to make compromises such as waiting for long delivery times from overseas stores, turning a blind eye to potentially dangerous ingredients, or spend a lot of money on organic products that are already available in the UAE market.

Therefore, we saw an opportunity for our own business.

We try our best to deliver affordable organic cosmetic, so more people can try it and have impact in nature protection.
Instagram: @t.island.cosmetics
Organic Blush (@organicblush.ae)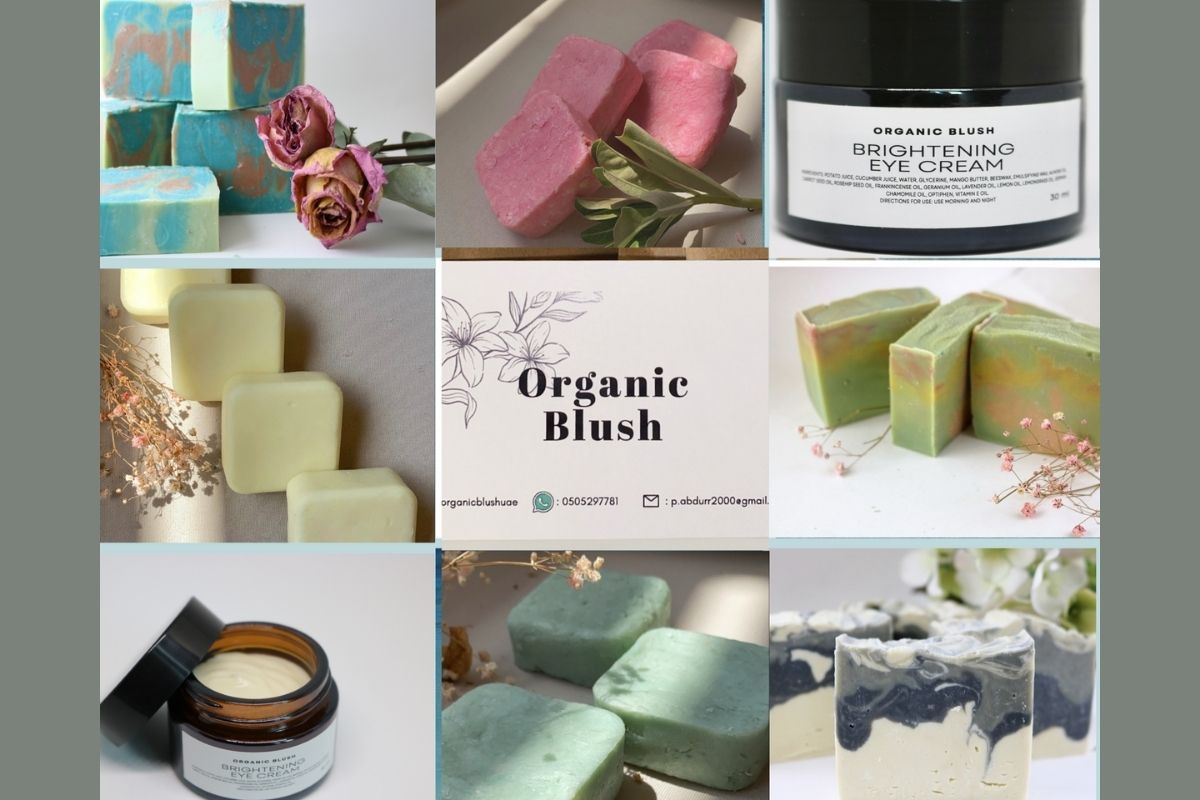 Organic Blush is a Dubai-based skincare business and it is all about believing in the magic of natural ingredients. A lot of people do not realise what goes in the everyday products they use. It is very crucial to know what you are applying on your face. My journey began when I found that all the products in the market that satisfied my needs were either too expensive or filled with unknown chemicals. As a result, I decided to make my own skincare products.

After a lot of trial and error I have finally come to a perfect formula for my moisturiser. Our moisturiser aims to give a brightening and glowing skin, and has proven to be a miracle for a lot of our customers, thus the name Miracle Cream. We also have hand soaps, shampoo and conditioner bars, and eye cream. We started making hair products about a year ago to help people struggling with hair loss and other hair problems to help nourish and improve hair texture. We just launched our Brightening Eye Cream which is rich with anti-ageing properties and helps with brightening the under-eye and reducing the puffiness and dark circles. It has a light-weight texture that absorbs easily into the skin leaving it hydrated and moisturised. It is formulated with natural ingredients like potato and cucumber juice, vitamin E oil, rosehip and carrot seed oil. All of these ingredients are best for brightening and rejuvenating the skin. Our products are a must try for those having trouble with their face, hair, and for those who are just trying to improve their overall skin health.

What is unique about our products is that we make everything by hand and all the ingredients are natural and we strive to serve customers with all skin types. The best part is that all these products have been tested on ourselves and the moisturiser is especially lab tested to ensure the safety and health of our customers.
Instagram: @organicblush.ae
Eco Middle East (@eco.middleeast)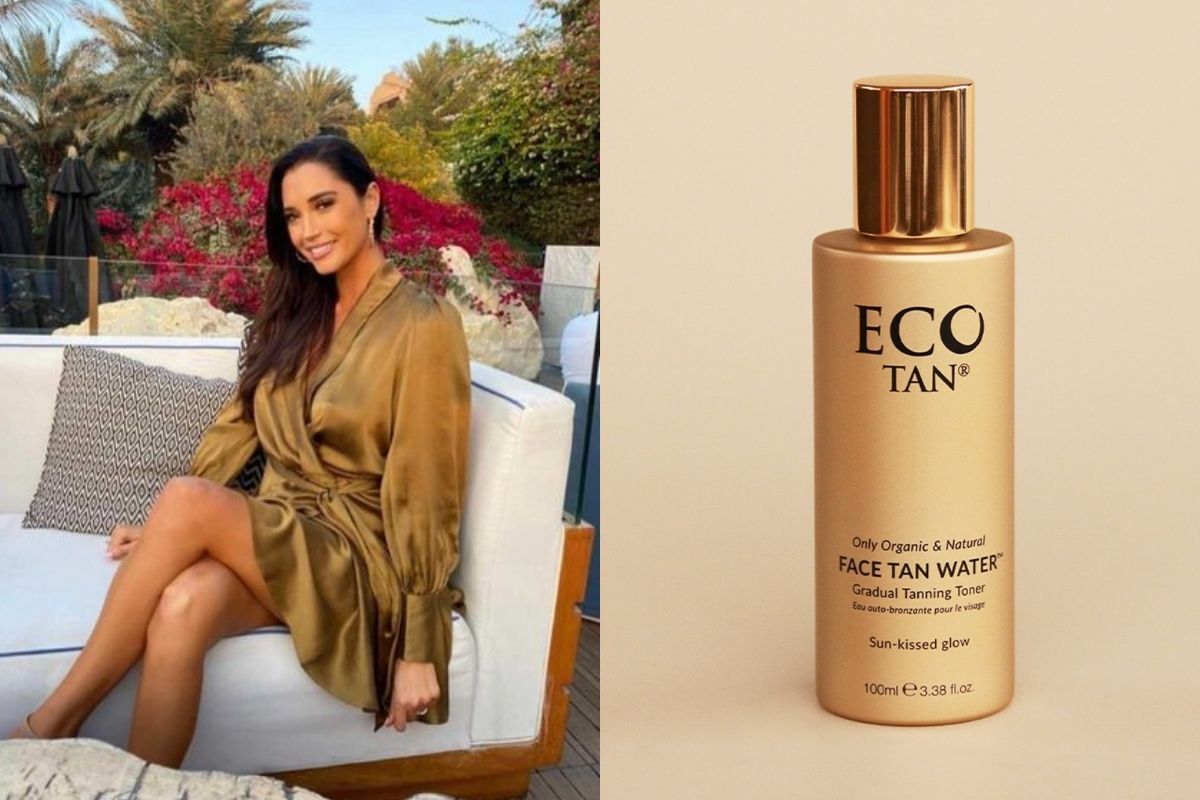 Launched in 2018, Eco ME has been pioneering the beauty industry with its certified organic, naturally sourced, and environmentally conscious quality products created from mother nature. Prior to my arrival in the UAE, I was introduced to a range of products from Eco Tan, an Australian owned company that I felt an affinity with.

I have always had strong personal belief in ethically sourced, sustainable products and services. I obtained the license to distribute Eco Tan's products in the Middle East and commenced operations 3 years ago.

Being an Australian myself, I strongly agreed with the ethos of the company and thought Eco ME is set to become a market leader in the Middle East where the demand for such a brand is on the rise.

The products are created from naturally sourced ingredients and they also include recyclable packaging from sugarcane. Adding onto that, the products are cruelty-free and vegan that has lead Eco company to become a multi award winning global brand.
Instagram: @eco.middleeast