In this fast-paced digital era, where the virtual takes over the physical, two passionate entrepreneurs, Grace and Somia, embarked on a mission to rekindle the love for physical books. Their love for physical books and commitment to sustainability has led them to open Bookends, a thriving platform for pre-loved books in Dubai.
Explore the fascinating journey of Bookends with the founders, Grace Karim and Somia Anwar, and the brand ambassador, Purva Grover, as they share their inspirations and insights behind this wonderful concept.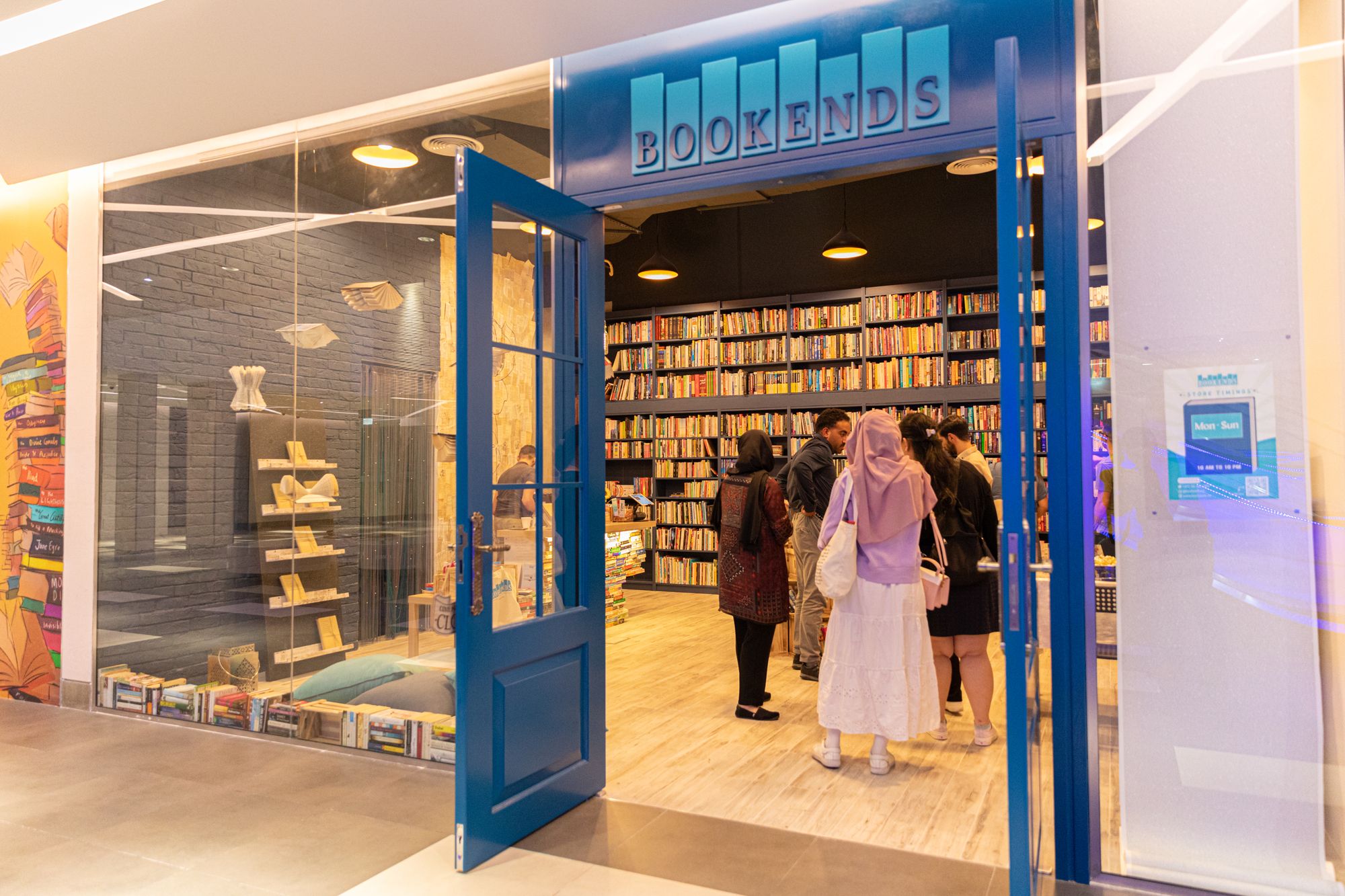 The concept of Bookends emerged from a conversation between the mompreneurs, Grace and Somia, discussing the high costs of books and the need for variety. They decided to buy different books and swap them with each other after reading them. Bookends was built on this basic idea.
In February 2020, Bookends was launched as an online platform, a platform where readers could buy, sell, and exchange pre-loved books. As the demand grew, they opened a physical store to meet the diverse demands of their customers. The store now boasts over 5,000 books in different languages, catering to various tastes, with an additional 20,000 titles available online. You can find reading materials in different genres, except for academic readings. The founders happily shared that their business has helped many to come back to reading physical books instead of e-books. Somia shares,
"Customers who had shifted to e-books due to their affordability have returned to reading physical books. Bookends have rekindled their love for physical books."
Bookends employs a unique business model for curating its diverse collection of books. Customers can sell their used books to the store, and Bookends will handle the rest of the procedures including the listing and pricing. Once the book sells, the seller will receive the proceeds directly to their account, which they can choose to withdraw in cash, donate, or utilize for purchasing more books. This approach helps them receive a diverse array of books including self-help guides and children's literature. This also ensures that there is something for everyone in their impressive inventory of 20,000 titles.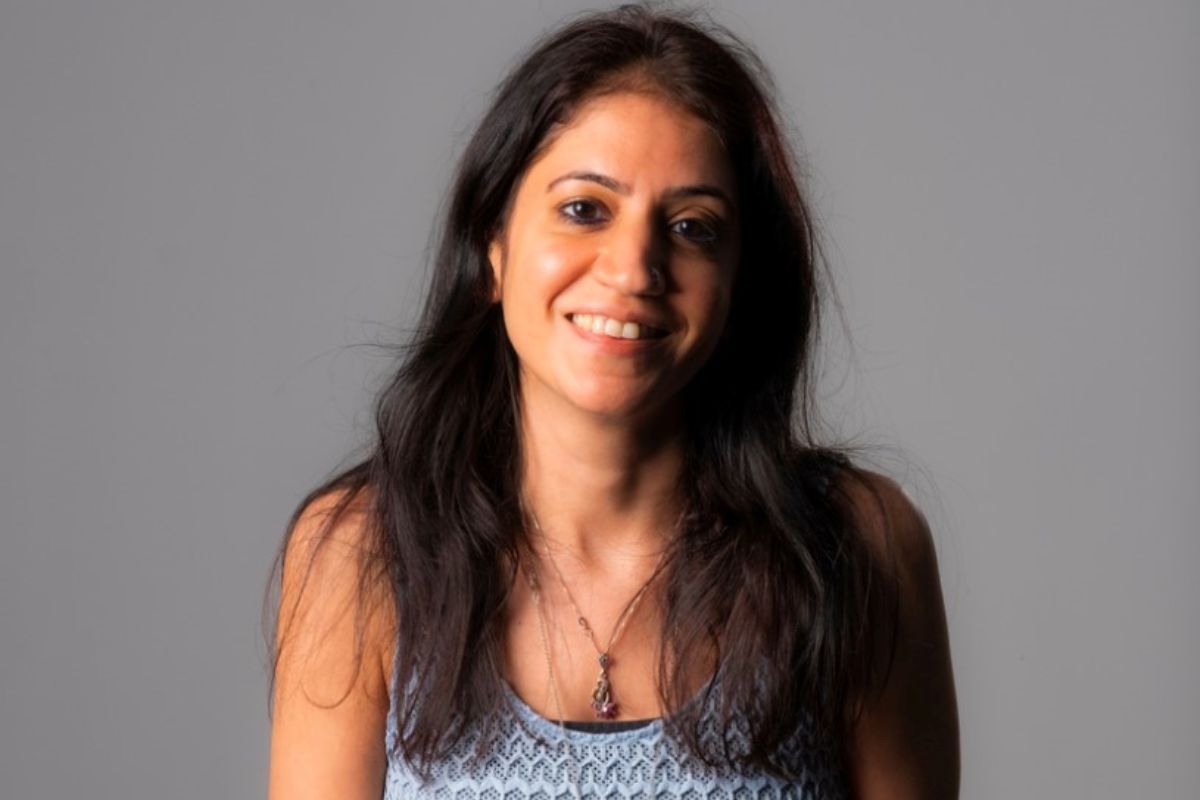 During the initial phase of Bookends, they had to face many challenges as people were getting used to the idea of used books. Many readers were used to buying new books, so they had to make extra effort to spread awareness about the benefits of used books. Since it launched online, the visibility of the business also was low. Purva, the brand ambassador of Bookends, played a major role in introducing the platform to their potential customers. She has also organized events and built a community around the bookstore.
More than just a platform to exchange books, Bookends has evolved into a serene space similar to a silent book club, where people can comfortably engage in the joy of reading, exchange books, and enjoy a shared love for literature. The store has embraced its role as a community hub where authors and artists come together to host events and share their work. The store had previously organized engaging activities such as book carnivals where individuals of all ages participate in bookish games nurturing a thriving literary and creative culture.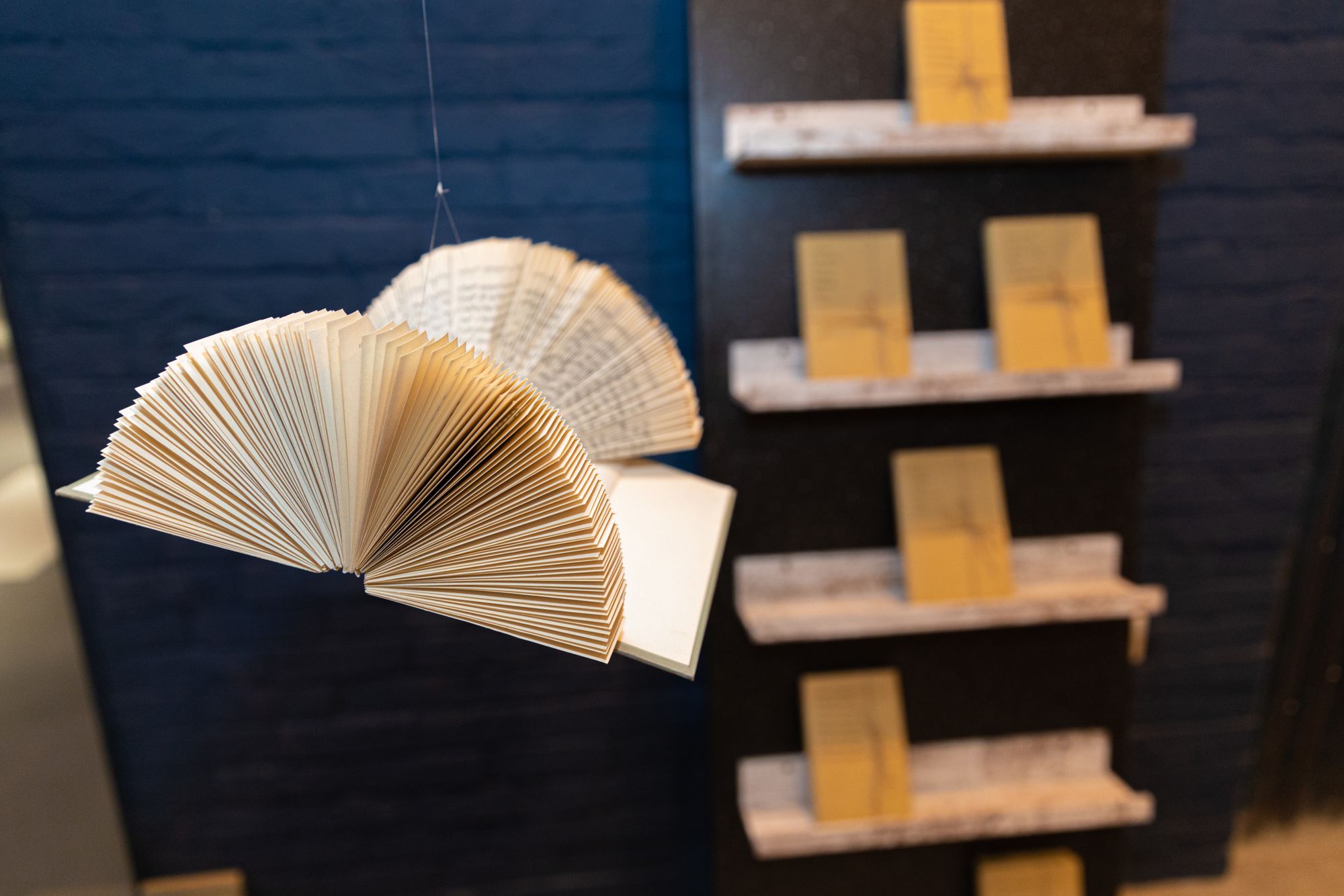 One of the most commendable aspects of Bookends is its dedication to sustainability. Grace, along with Somia, expressed their aversion to seeing books go to waste, leading them to devise innovative solutions to repurpose used books within their store. Instead of discarding damaged books, they transformed them into functional and decorative pieces, such as repurposing them into a stylish table or using their pages for artistic displays on the walls. The leftover pages are utilized as grocery lists and so forth. Grace says,
"We have come across some books that were no longer readable due to missing pages or torn sections. We repurposed these books by incorporating them into our counter and walls, giving them a new life."
While at the store, you can see the unique lamps and other hanging decors crafted from old books.
Their commitment to sustainability also extends to their packaging methods, as they opt for eco-friendly solutions like utilizing newspapers for packaging online orders and creating bookmarks from recycled paper. By adopting sustainable practices like these in their operations, they have been able to effectively minimize the store's environmental footprint.
Since its inception, Bookends has garnered an overwhelming response from the UAE community. Sellers have found solace in Bookends, grateful for the opportunity to give their beloved books a new home whereas the buyers have welcomed the accessibility to affordable books, providing an opportunity to expand their libraries without straining their budget. With prices as low as AED100, readers can obtain five to six books at Bookends. Some of these books are so well-kept that customers are often amazed by their top-notch quality despite being second-hand.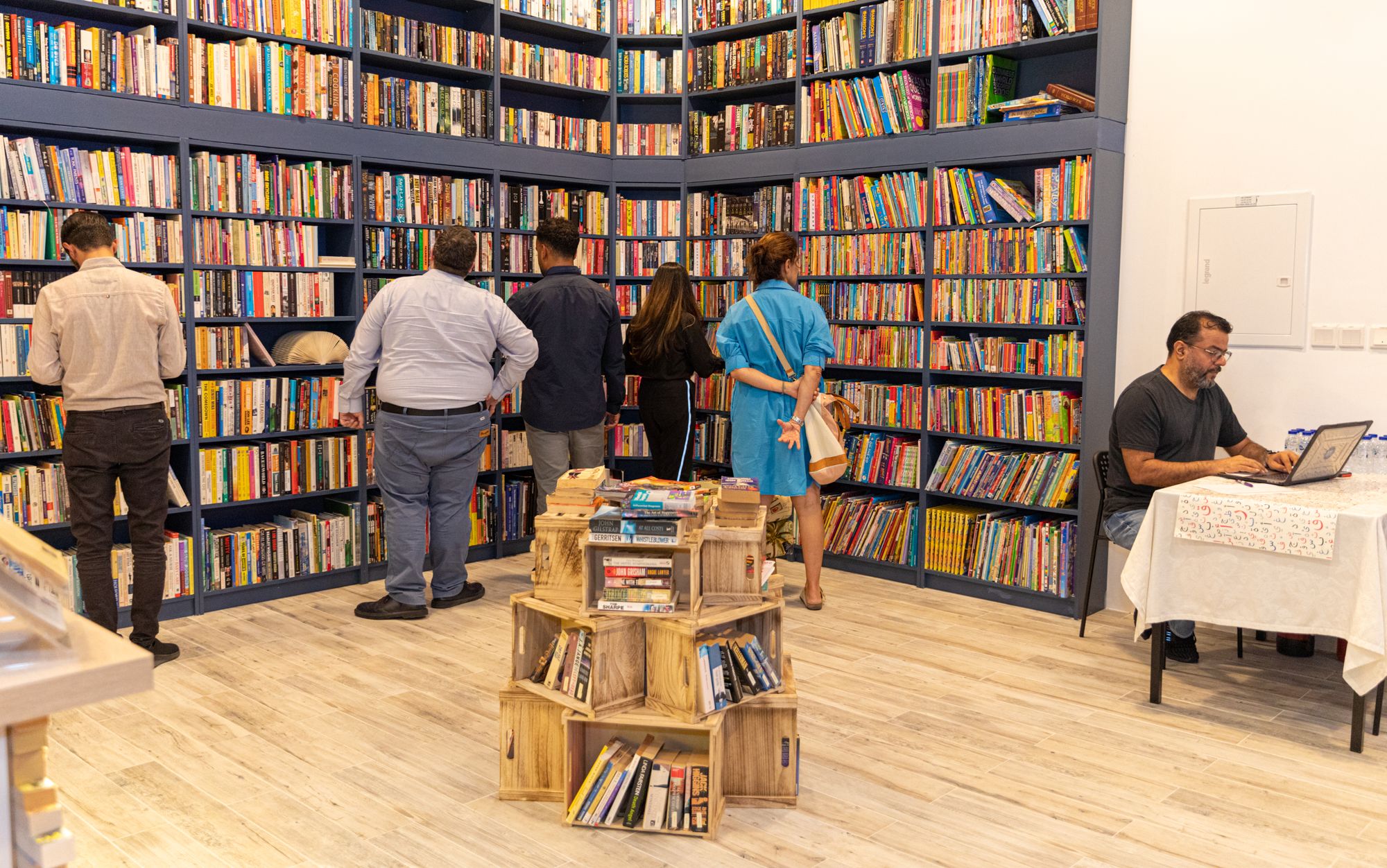 Bookends conducts proper checks to uphold high book quality standards. The books with minor stains or marks are priced lower and clearly described on the website, while those with missing pages or torn covers are appropriately disposed of or recycled. Despite the focus on quality, Bookends values the charm of older books, especially those that are popular or no longer in print. The website displays actual images of the books to let the customer know of any wear and tear. Additionally, Bookends has a meticulous screening process for all books before they are listed on the platform. This is to guarantee that only books of acceptable quality are made available to their esteemed clientele.
Looking into the future, Bookends plans to continue fostering a vibrant community of book lovers and enthusiasts. Their future initiatives include hosting creative writing workshops for both children and adults, inviting authors for book readings and signings, organizing engaging book carnivals for families, and facilitating book club discussions. Their aim is to create a go-to destination where individuals with a shared love for reading can connect and engage in various literary activities.
For aspiring entrepreneurs, their advice is to remain persistent and committed to their ideas, even when faced with obstacles. They say,
"Patience and dedication, not monetary gain, are the key drivers of success. Prove the worth of your idea, and success will naturally follow."
As their journey continues, Bookends is set to inspire countless individuals to rediscover the magic of books and contribute to a more sustainable future.
Watch the Interview:
Also Read: