Freshia deals in imports and supplies of over 200 different types of fresh fruits and vegetables from across the world. Madhvi Kathuria, Managing Director of Freshia.ae, shares the journey of the business.
Which industry does your business belong to?
Food Delivery Services
What is your business type?
Trading
How old is your business?
1-5 years
Who are your customers?
Both B2B and B2C
Which industry and customer segments are you targeting?
Household and restaurants
How many employees do you have?
10-49 employees
How did you initially come up with the idea or concept for the business?
Trying to save jobs for my team during the lockdown, we moved from whole supplies to retail delivery - overnight.
Tell us about some of the major turning points in the history of your business.
The LOCKDOWN - We had a well running but still small business of supplies of fruits and vegetables to restaurants in Dubai and Sharjah. This business evaporated overnight in March. We had a do or die situation, and we decided to fight the pandemic to protect our team, our families and our community.
What made you choose Dubai as a location to setup your business?
I have been in Dubai for over 19 years. This city is where I built a successful banking career, found a life partner and had lovely twins. Where else would I go turn my dream to be an entrepreneur into a reality? My Dubai.
Finally, what sets your business apart from the competition?
Unlike most other online grocery delivery business, we are a business run by a family for our customers and their families. Instead of stocking thousands of products, we deal in premium quality, hand-picked but selected range of products meeting the needs of kitchens from many cuisines. Whether you are an Indian family, Asian chef or Arab food lover, we have products that meet the needs of unique recipes that you love.
Can you name some of your clients?
We supply to thousands of families in Dubai every month. While we can't share the list due to privacy reasons, you can visit our Google reviews page for freshia.ae to check feedback. We can also provide hundreds of testimonials received over WhatsApp (our customer feedback channel).
What service(s) or product(s) do you offer/manufacture?
Fruits, Vegetables, Eggs, Dairy, Beverages.
What are the key strengths of your products/services?
Fresh and handpicked.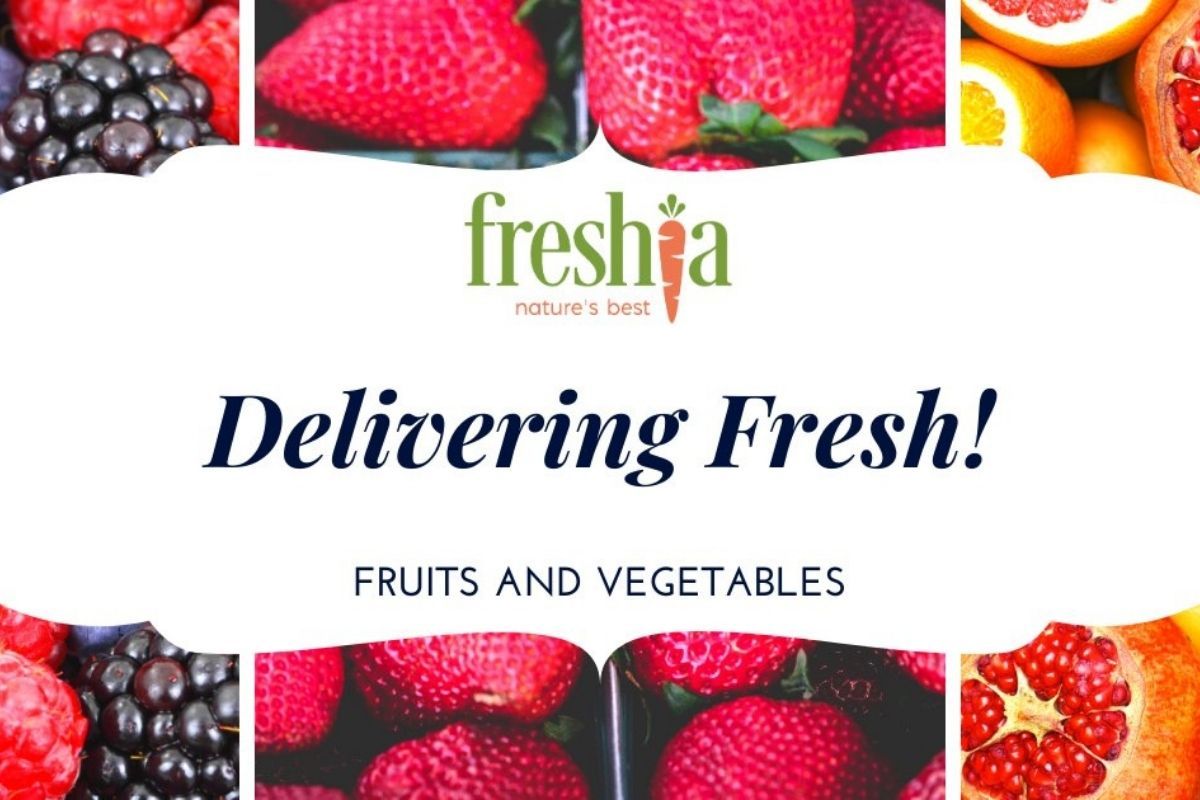 Are there any exclusive products/services that you offer (not offered anywhere else in Dubai)?
Homemade Paneer (Cottage cheese) and Homemade White Butter (unsalted). There might be other products, but our clients love us for these. We also have the freshest possible herbs and leafy vegetables in Dubai for which we get positive feedback all the time. Indian families love us for the availability of fresh Indian vegetables that they can't find elsewhere.
Can you share some of your products and pricing?
Refer to our website - www.freshia.ae
What are the best ways for your customers to contact your company?
Via Website, Phone and Email.
Do you have multiple branch offices, facilities or stores in Dubai?
No, we have just one branch in Ras Al Khor, Dubai.
You can find our location here - https://www.hidubai.com/businesses/freshia-foodstuff-trading-b2b-services-food-stuff-trading-ras-al-khor-industrial-3-dubai