Dubai is a city that's known for its dazzling night views, from the vibrant skyline to the sparkling and bustling streets. So, by now we all know that lights and illuminations are not something new in the city. But why limit it to simple lights when Dubai knows no limits to innovation? Lately, there has been a surge in neon-themed spots, only proving Dubai's commitment to offer unique experiences.
Time to delve into the neon world and discover the best glow-in-the-dark activities in the city!
1. Blacklight Golf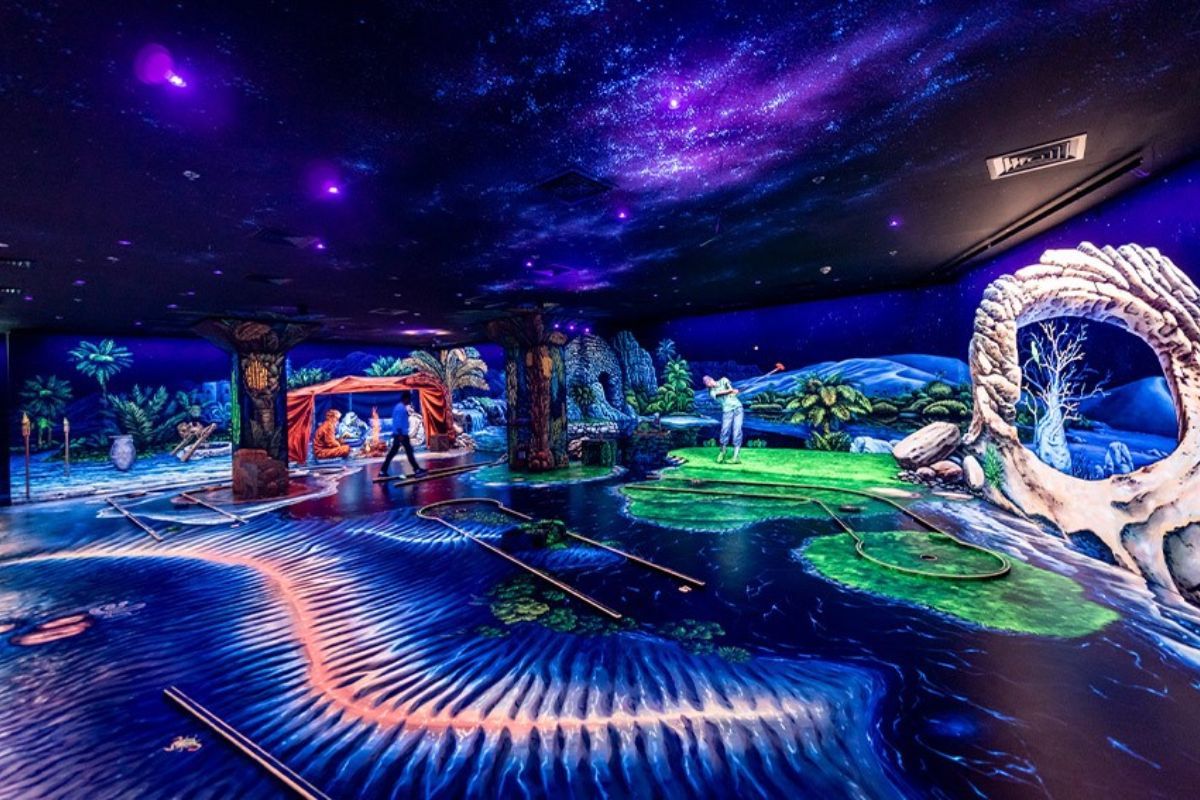 Located in the heart of JBR, Blacklight mini golf is a truly unique experience. After you're given the 3D glasses, you'll enter a new realm. With three distinct areas (the ocean, the desert, and outer space) anyone can enjoy a colorful night no matter their skill level.
- Location: Jumeirah Beach Residence
- Price: 110 AED for adults, 90 AED for kids
2. Wild Paint House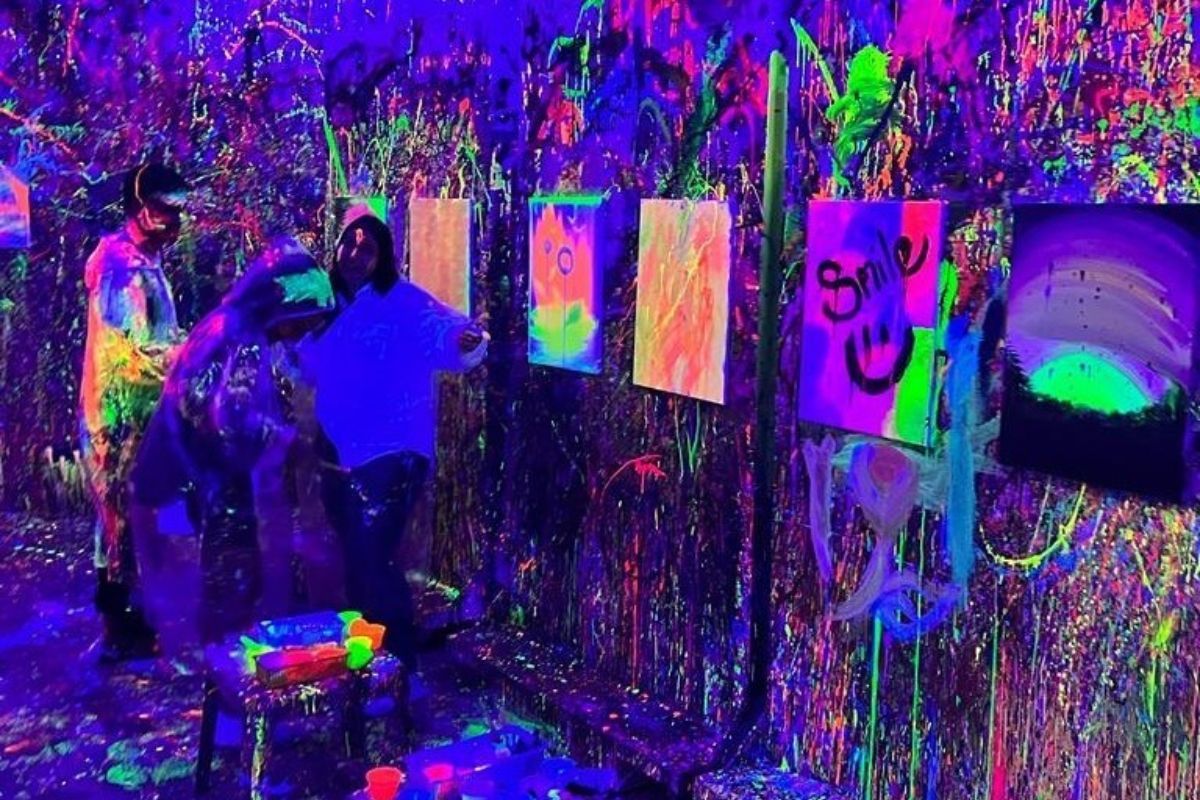 If you can't tell from the name, Wild paint house is the go-to spot for anyone looking to unleash their artistic side, no rules, no boundaries! Located in Al Quoz, you can splat, spin, swing, and pour all the paint to make something abstract, even under a blacklight. Their UV rooms offer a unique take on art and painting, making it more fun and special for everyone.
- Location: Al Quoz Industrial Area 1
- Price: Starting from 220 AED
Also Read: Interview with Andrea Lim, Co-founder of Wild Paint House, an Art Jamming Studio
3. Neon Kayaking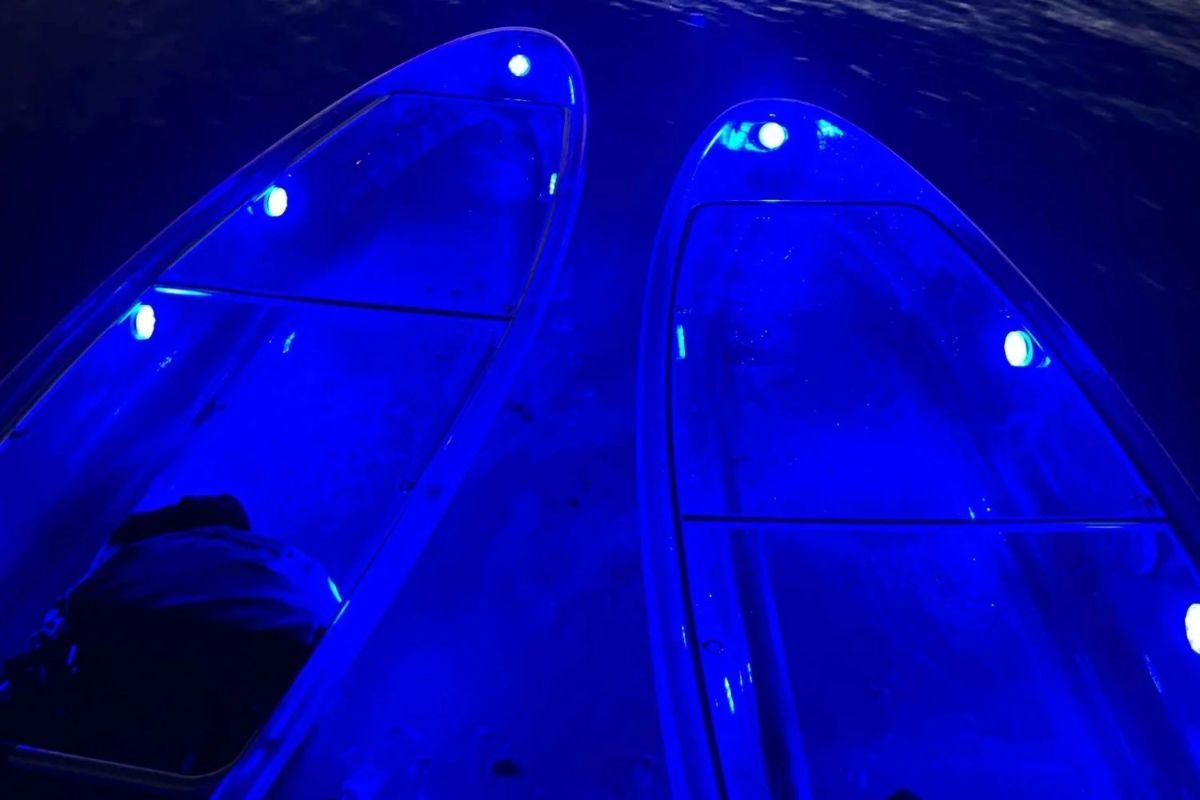 Offered by Crystal Clear Watersport, you can enjoy a brand-new way to explore Dubai waters at night. Just like the name says, you can go on a crystal-clear kayak, giving you a fully immersive sight of the seas. Of course, that's not all! The kayak is lined with a bunch of neon lights that let you see the seas in a new light. What could be more perfect than getting a display of Burj Khalifa and Jumeirah Island in the most colorful lighting?
- Location: Jumeirah Fishing Harbor
- Price: Starting from 249 AED
4. Glow In the Dark Badminton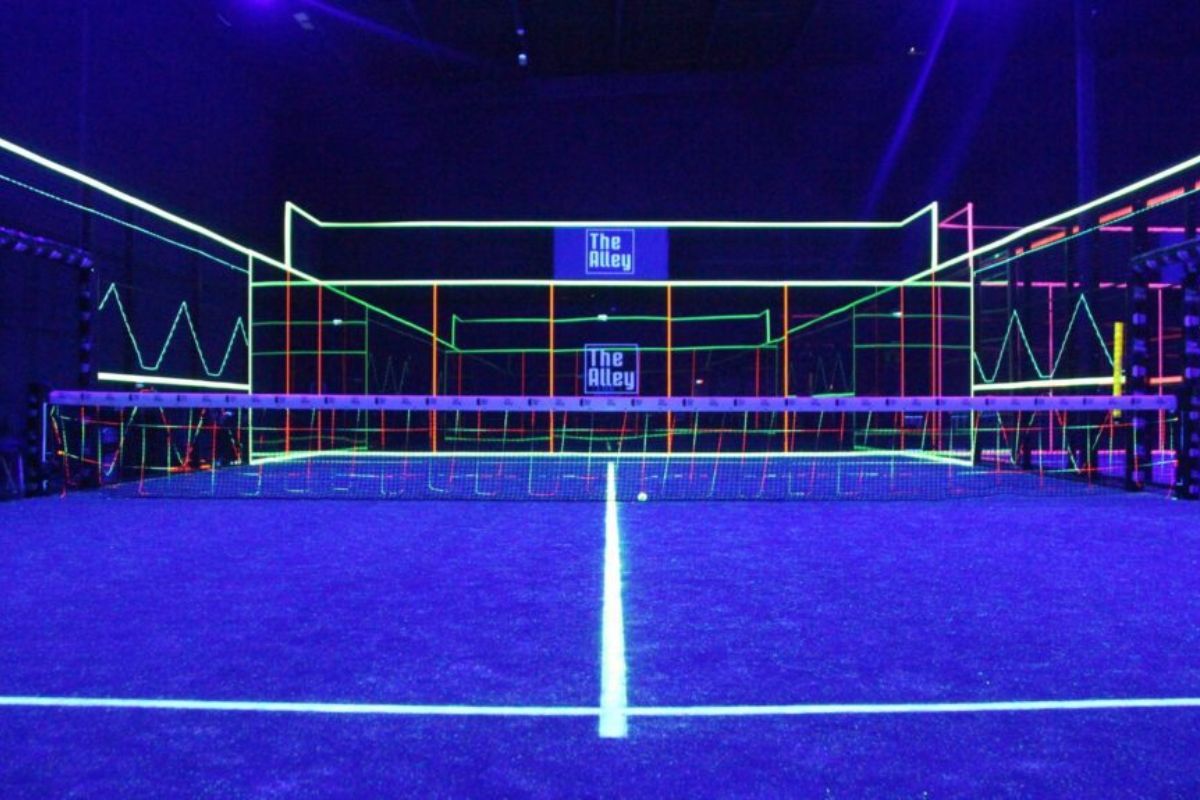 Another neon spin on sports, Pioneer's Badminton Hub is Dubai's first ever neon badminton court. With fluorescent lights that bring the place to life, the vibrant spot mixes sport and fitness with art. Whether you're an expert or not, you'll definitely have a good time!
- Location: Al Quoz Industrial Area 3
- Price: Starts from 150 AED
5. Neon Galaxy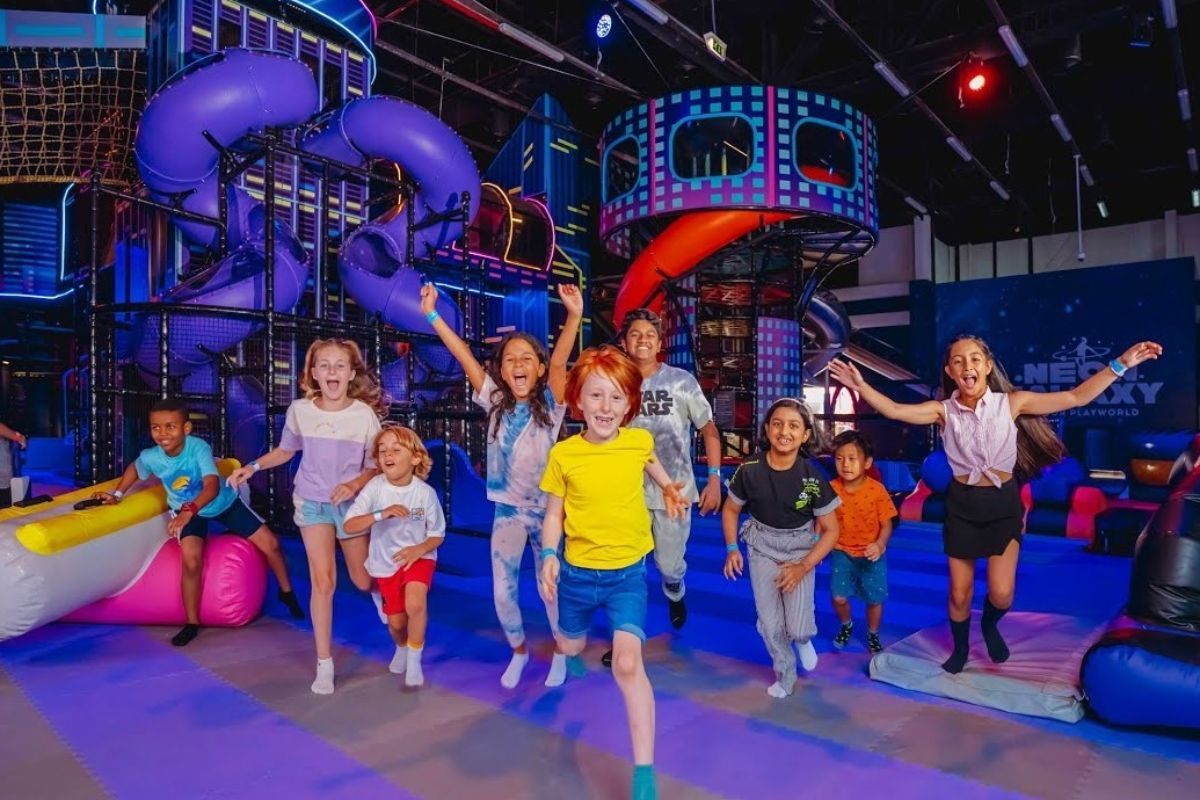 This newly opened indoor park is a great place for the kiddos to enjoy a sparkling day. Providing activities like rope climbing, ball pits, and even ninja courses all under a blacklight, there's no doubt that the venue is on the road to being one of the most popular kids' hangouts.
- Location: Riverland Dubai
- Price: Starting from 60 AED
6. Sky Zone Glow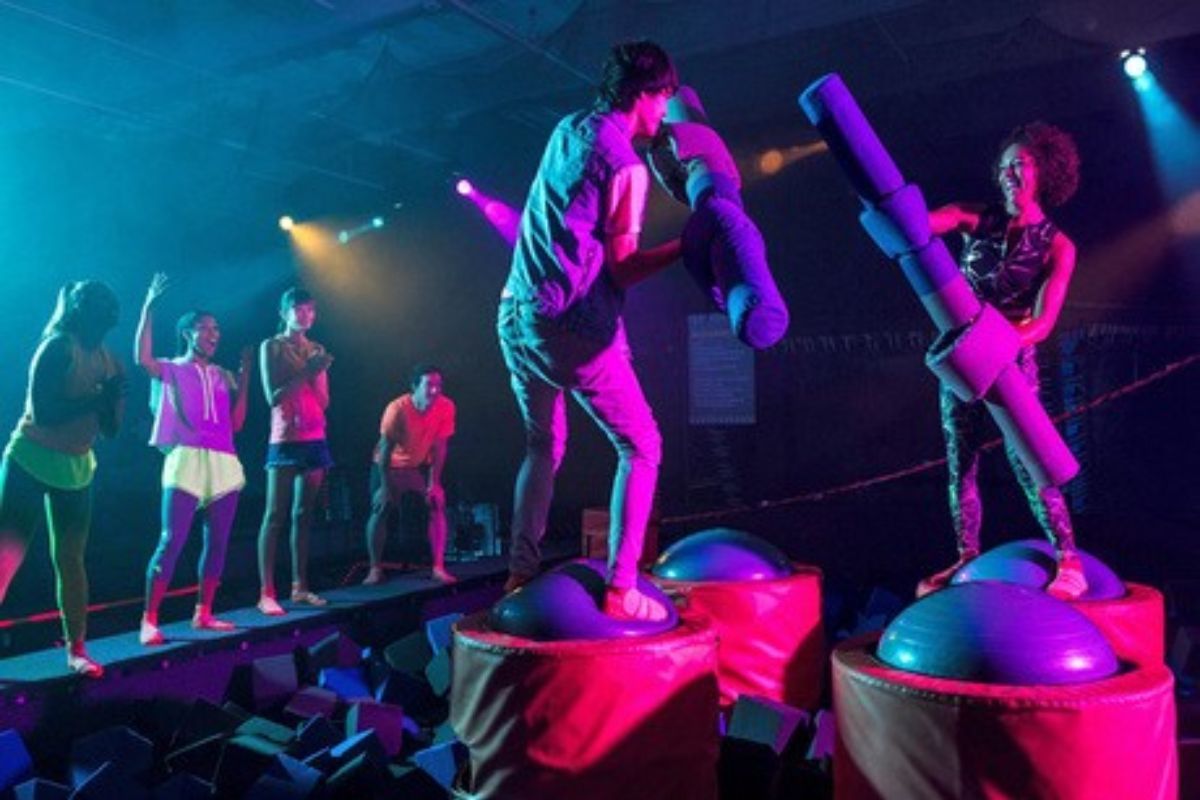 Sky zone is a trampoline park located in Ibn Battuta. Every Friday, you can find a unique "Neon Night", where you can jump all around under some UV lights. With some music blasting to set the scene, you're bound to have an exciting time bouncing all around the venue while glowing.
- Location: Ibn Battuta Mall
- Price: Starting from 120 AED
7. GlowLand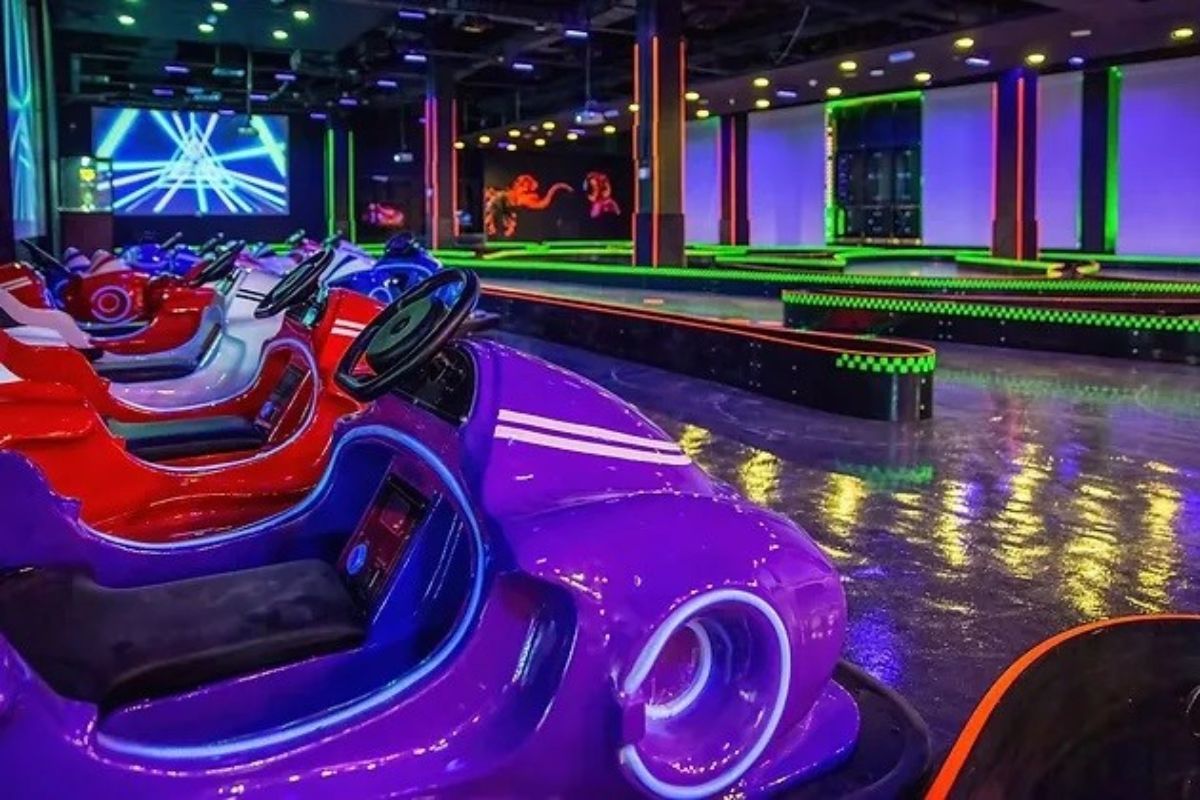 This glow-themed theme park is bedazzling spot to relish in some colors. The activities offered are one-of-a-kind and frankly, unmatched. You can find a bunch of immersive arcade games and simulators. But the activity that stands out is their drift track. Yes, you read right. At GlowLand, you can ride around on some drifty cars across a fluorescent track, which truly makes GlowLand a brand-new area to visit for a colorful evening.
- Location: Festival city Mall
- Price: Starting from 100 AED
8. Glitch DXB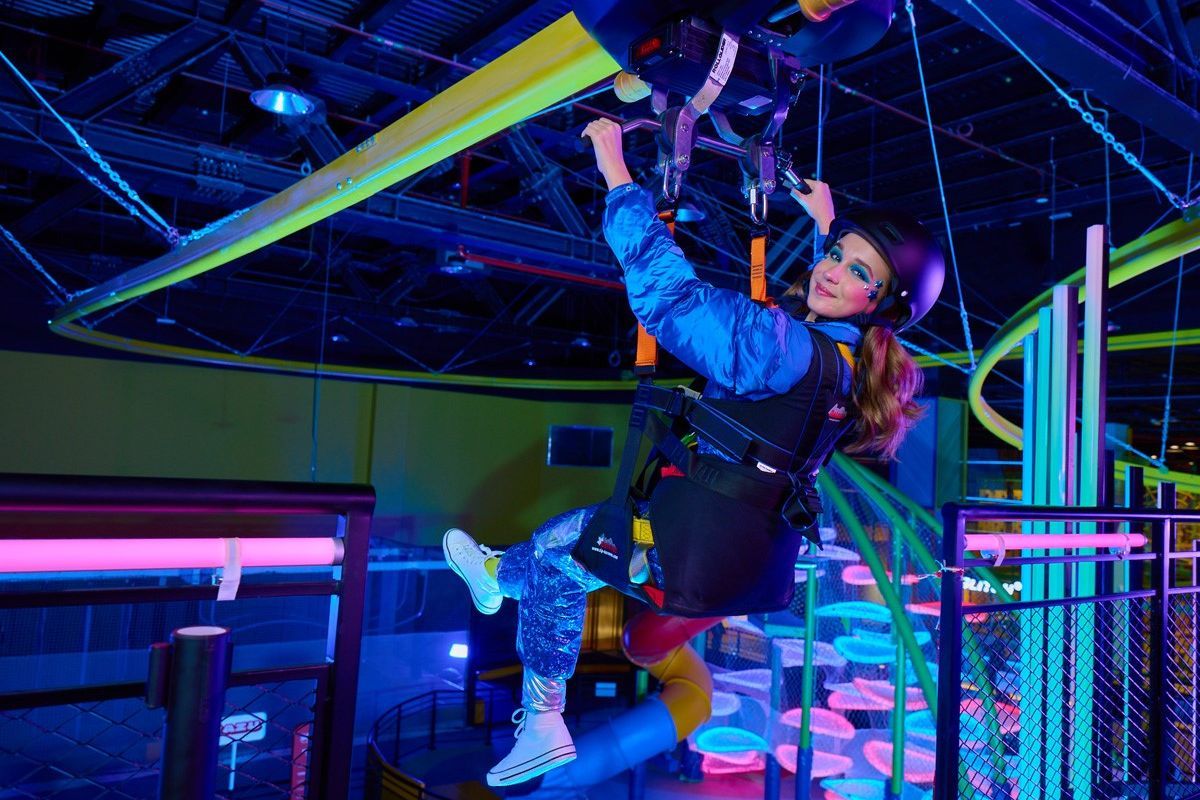 This luminous indoor park is only a few months old. With over 30 attractions, including wall climbing, bowling, arcade games, and even a roller glider, the park is perfect for people of all ages and all interests. Whether you're an adrenaline junkie, a gamer, or just looking for fun, it's an ideal place to visit.
- Location: Al Ghurair Centre
- Price: Starting from 25 AED
9. RollDXB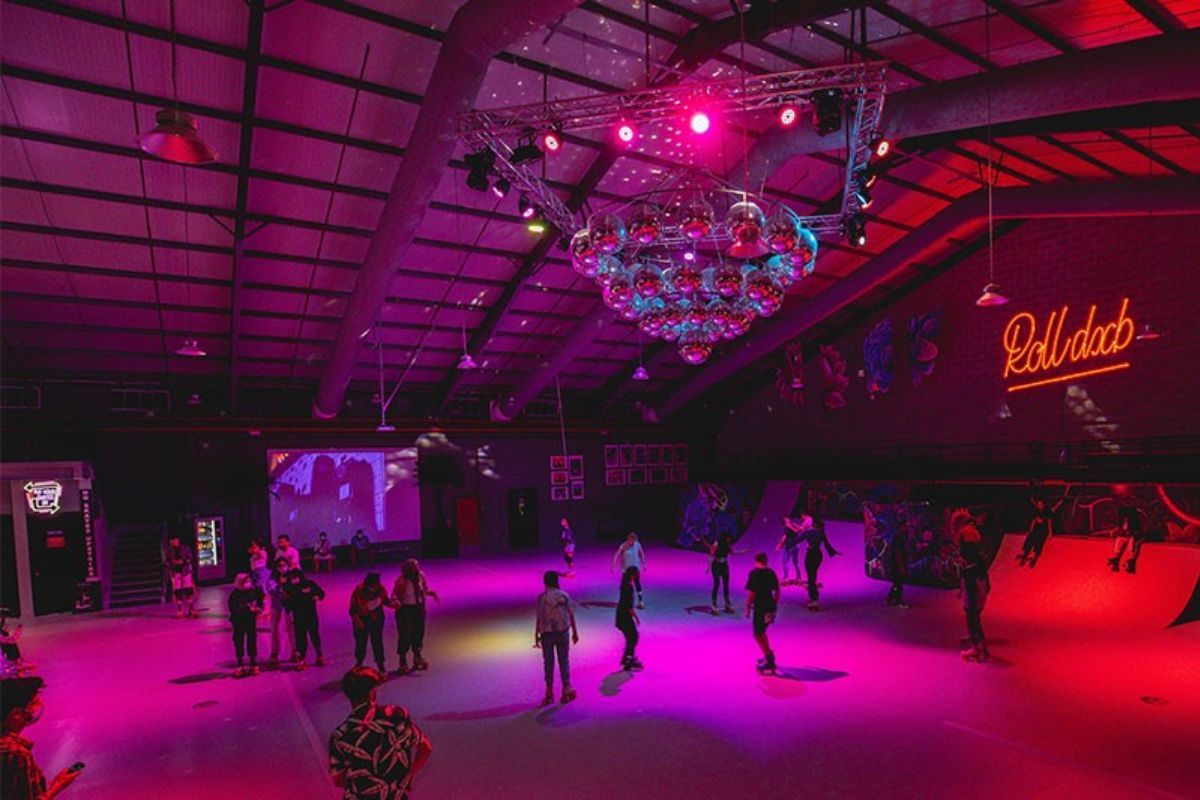 RollDXB is one of the trendiest things to do in Dubai, especially among teens. It is one of the first ever roller rinks in the middle east, which is why it attracts so many visitors. The vibes of the venue are unmatched, complete with a DJ booth and colorful neon lights all over the place. Even if you're not a pro-skater, you can learn and enjoy the colorful atmosphere.
- Location: Dubai Maritime City
- Price: Starts from 95 AED
Also Read: Experience the Thrills of RollDXB: Dubai's Premier Skate Park
10. Dubai Garden Glow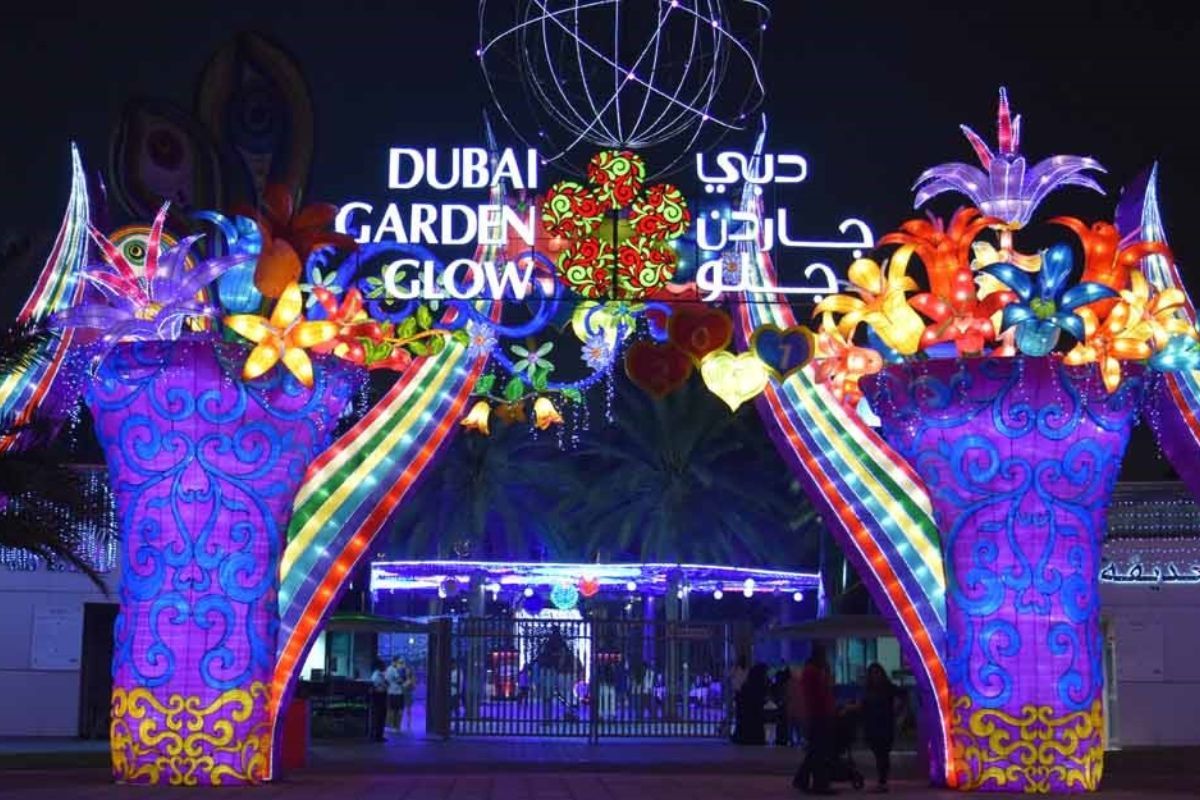 Although it's reopening in September, the iconic Garden Glow had to make the list. Not only is it the city's first and largest glow park, but it will always amaze anyone of any age. As you walk through the colorful lanes, you'll find countless figures that will mesmerize you. By far, Dubai Garden Glow is one of the most colorful and neon places to visit in the city.
- Location: Zabeel Park
- Price: Starts from 60 AED
Also read: