Star Wheeler LLC provides all your car needs in one place with great prices and offers. All kinds of car accessories or parts can be found and ordered online on their website. Tousif Baig Mohammed, CEO of Star Wheeler LLC, gives insights into the company.
Which industry does your business belong to?
IT & Telecommunication.
What is your business type?
Trading.
How old is your business?
1-5 years.
Who are your customers?
People (B2C).
Which customer segments are you targeting?
UAE, Transportation Sector.
How many employees do you have?
1-9 employees.
How did you initially come up with the idea or concept for the business?
By looking into the problems faced by car owners when their car breaks down.
Tell us about some of the major turning points in the history of your business.
Selection for Arab Innovation Expo in 2018 and runner up for best new startup of the year 2018 at Seamless Expo.
What made you choose Dubai as a location to setup your business?
Dubai Governance and RTA policies for the safety of drivers.
Finally, what sets your business apart from the competition?
We are different from existing solution providers as we just don't leave our customers by selling the the car parts, we also include the service with the part where the customer can find the cheapest and time saving solution provider near to their location. We make it a very simple three steps process for our users. Search, Shop and Fix&Go. All they need to do is to go to our website, search for the part, product, accessories or services. Then they can shop for it based on prices, vendors, reviews and ratings. Once the item is bought, we give the option to the user to selected the nearest service provider to their location and book available time. Once the order is confirmed, the user has to just go to the selected service centre at the allocated time and get the car fixed. This helps our customers to save time and hassle.
What service(s) or product(s) do you offer/manufacture?
We offer car parts, accessories and its related services. We also trade in electric scooters.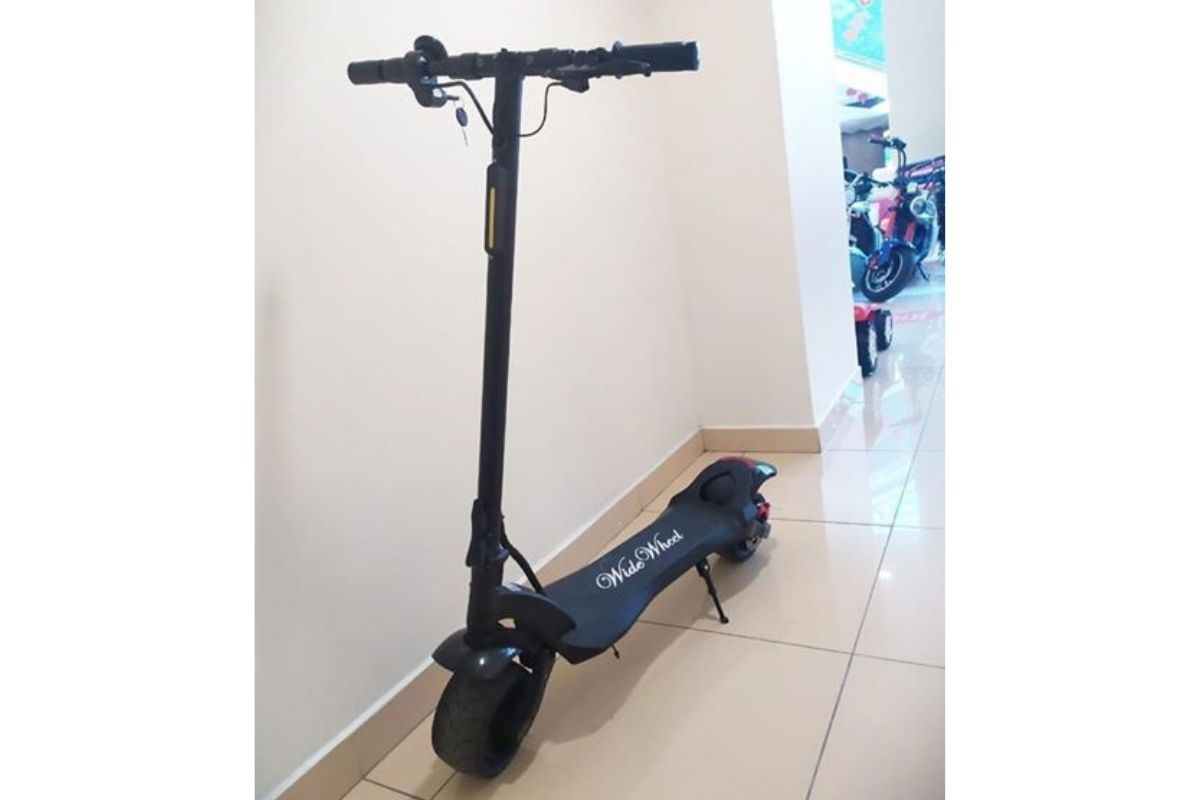 What are the key strengths of your products/services?
Most of the electric scooters we sold are of the highest quality and no complaints so far. Same with the car parts and accessories.
Are there any exclusive products/services that you offer (not offered anywhere else in Dubai)?
A one stop shop for all your car needs in online e-commerce platform.
Can you share some of your products and pricing?
Tires - 1500 aed/each, Car accessories - starting from 150 aed, electric scooters - starting from 1000 aed.
What are the best ways for your customers to contact your company?
Through our website - https://www.starwheeler.com/
Do you have multiple branch offices, facilities or stores in Dubai?
No, we have just one branch in Deira, Dubai.
You can find us here - https://www.hidubai.com/businesses/star-wheeler-transport-vehicle-services-auto-spare-parts-accessories-al-muteena-dubai
Is there anything else you want to convey to your potential customers?
If you are looking to buy an electric scooter or a quality product for your car, you can search our website with different options and place the order. We will make sure to meet your expectations.