Dubai has established itself as a flourishing center for innovation and entrepreneurship, drawing ambitious individuals and startups from all over the world. Numerous industries, including retail, real estate, e-commerce, and oil and gas, have experienced rapid growth in this country. With its favorable geographic setting, accepting business environment, and forward-thinking leadership, the city has created a vibrant ecosystem that promotes the development of startups in a range of industries.
In the last several years, hundreds of fresh startups have been launched in Dubai, and many of them are doing spectacularly. So, let's look at the top startups in Dubai.
1) Cafu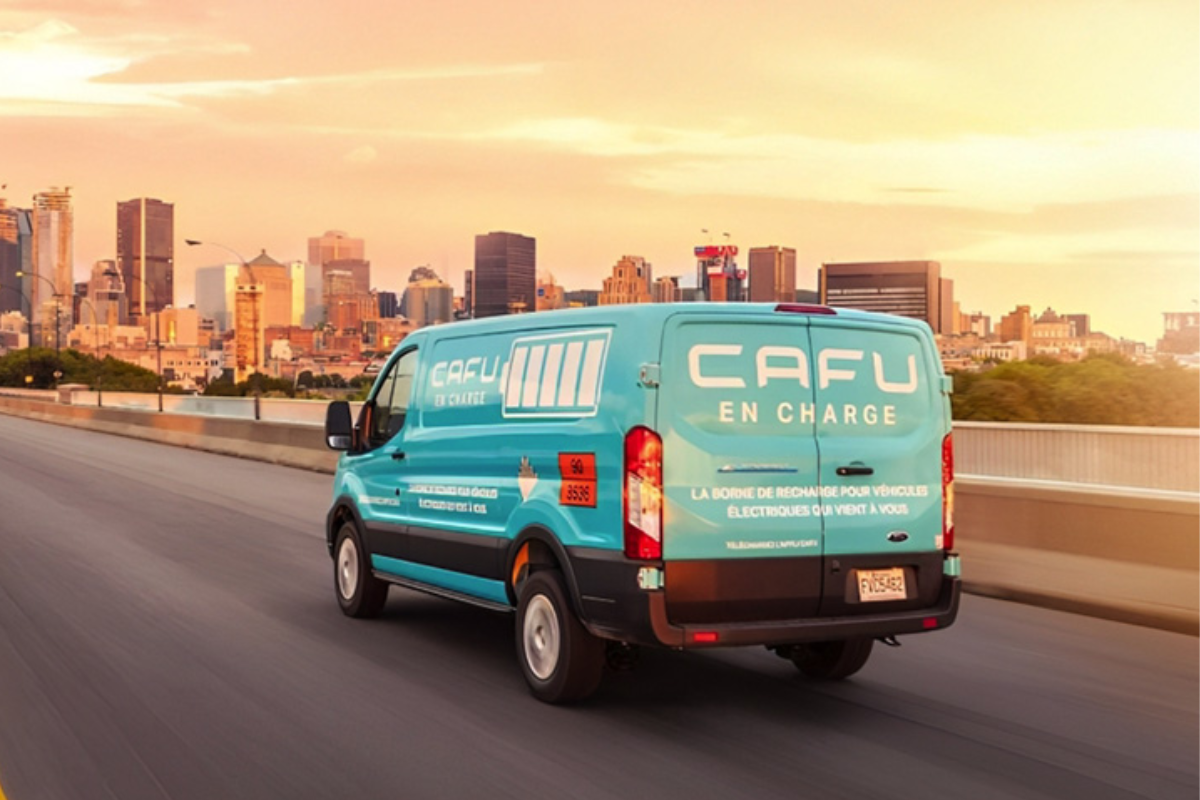 CAFU is the world's leading and the first on-demand fuel-delivery and vehicle services company in the region. Since their launch in 2018, they've been driving innovation, delivering ease, and giving back the most important commodity of all – our time. From its outset, their mantra has been finding "a better way to do things" and is what drives them in their quest to deliver convenience in motion – a life-enhancing service that you simply can't live without. Beginning with on-demand refueling, they've continued to disrupt the status-quo, connecting their customers to a growing range of convenient services, including mobile car wash, and battery, tyre, and engine oil change services, all delivered directly.
By May 2021, Cafu successfully delivered about 200 liters of fuel and was ranked #1 on LinkedIn's Top Startups – UAE 2021 list. During their fourth year of operations, Cafu reached their 9 million fill up goal and since then has expanded their operations to Abu Dhabi, Sharjah, Ajman, Umm Al Quwain and more. Today, Cafu has successfully expanded their operations in Canada with EV charging stations – marking its first international entry since inception.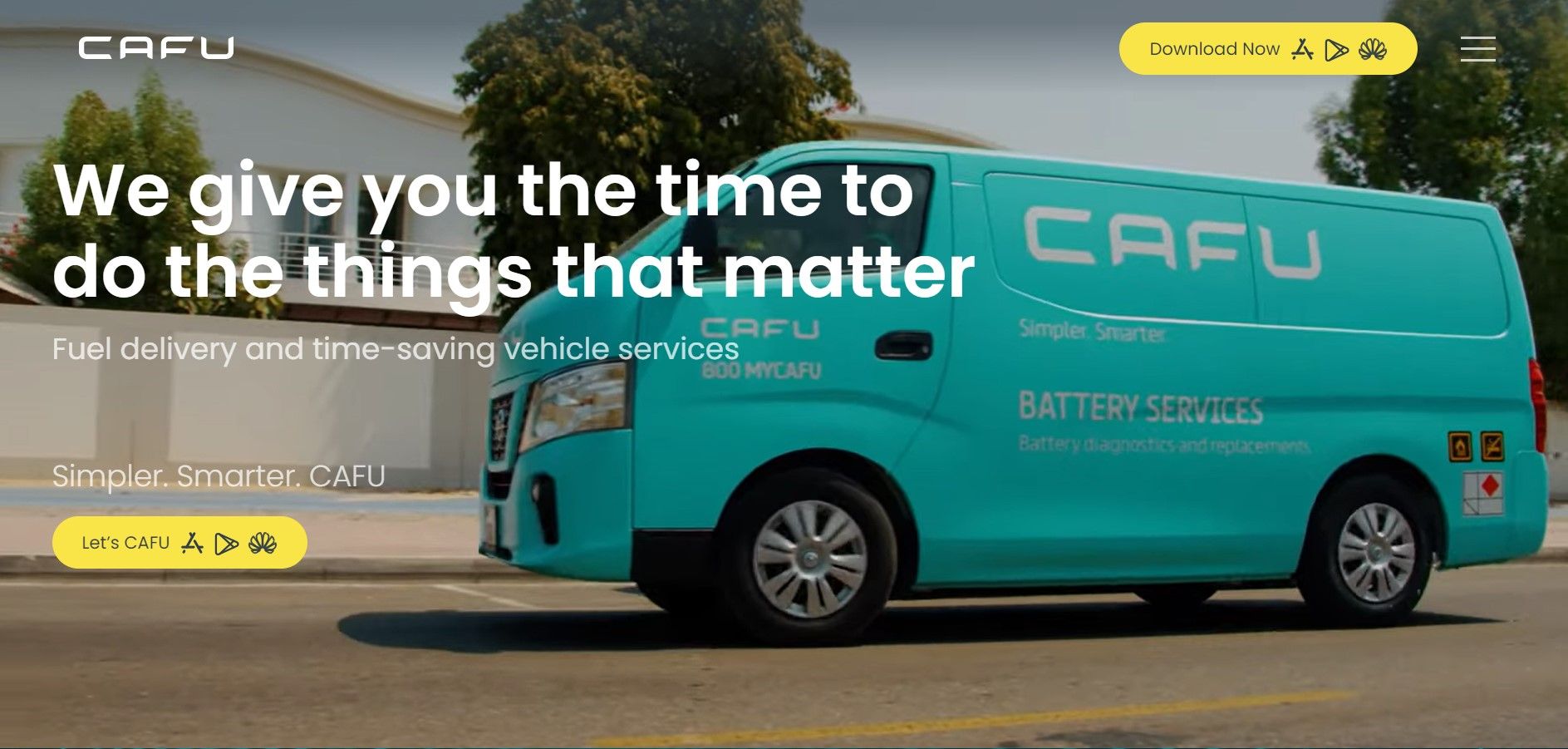 2) Kitopi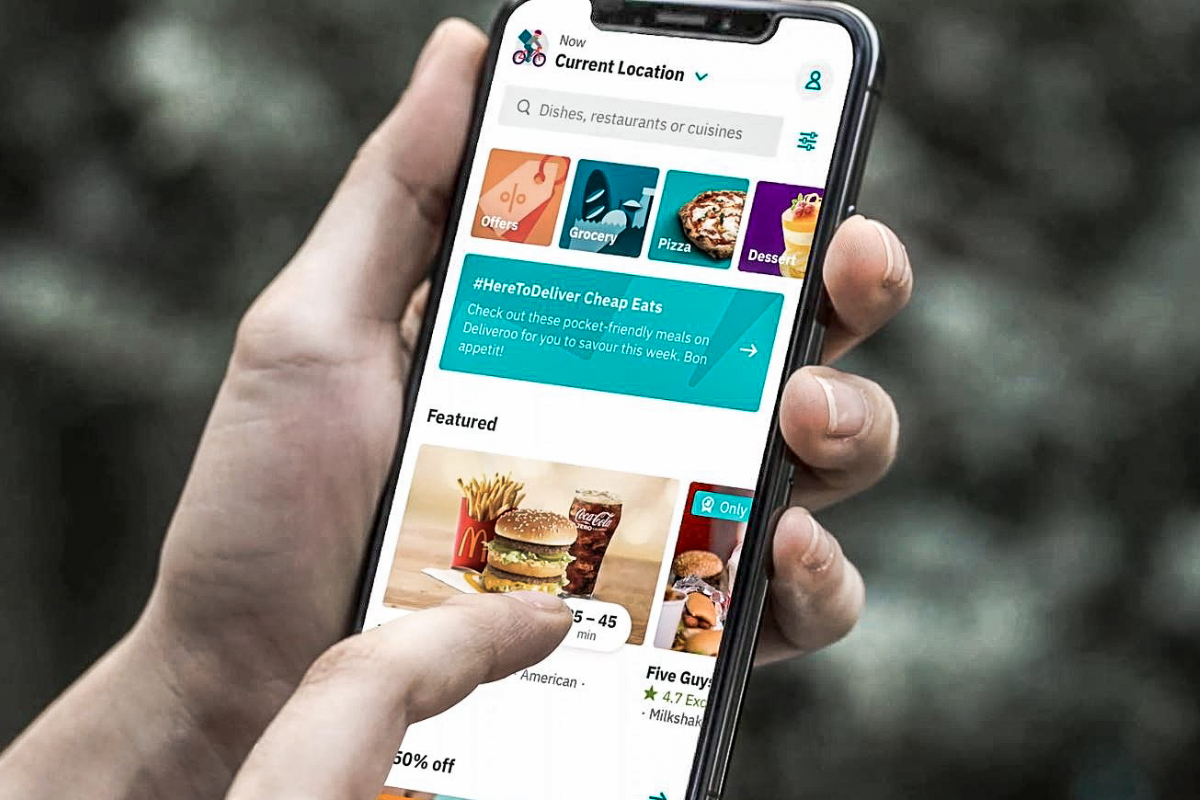 Kitopi is a Dubai-based startup founded in 2018 that has received significant recognition in the food-tech industry. It is a cloud kitchen platform that collaborates with restaurants to offer on-demand food delivery. Kitopi uses proprietary in-house technology to cook multiple brands in a single kitchen, handling end-to-end operations and delivering directly to consumers. What distinguishes their platform? They've created an in-house application suite known as the Smart Kitchen Operating System, or "SKOS." This proprietary technology optimizes all aspects of kitchen operations in real time to maximize efficiency and utilization. Kitopi enables restaurants to grow without investing in new infrastructure, allowing them to concentrate on producing outstanding culinary experiences.
Launching from Dubai, Kitopi has since then expanded their operations to Saudi Arabia, Qatar, Kuwait, Poland, and Bahrain. In 2020, Kitopi raised $60 Million in a series B round which made them a top-funded F&B start-up that year. They were also featured by Forbes Middle East among the Top 50 startups in the Middle East in 2020. Recently, Kitopi announced that they will be acquiring leading F&B group AWJ and as of March 2022, they have raised $300 Million in a series C of the funding round.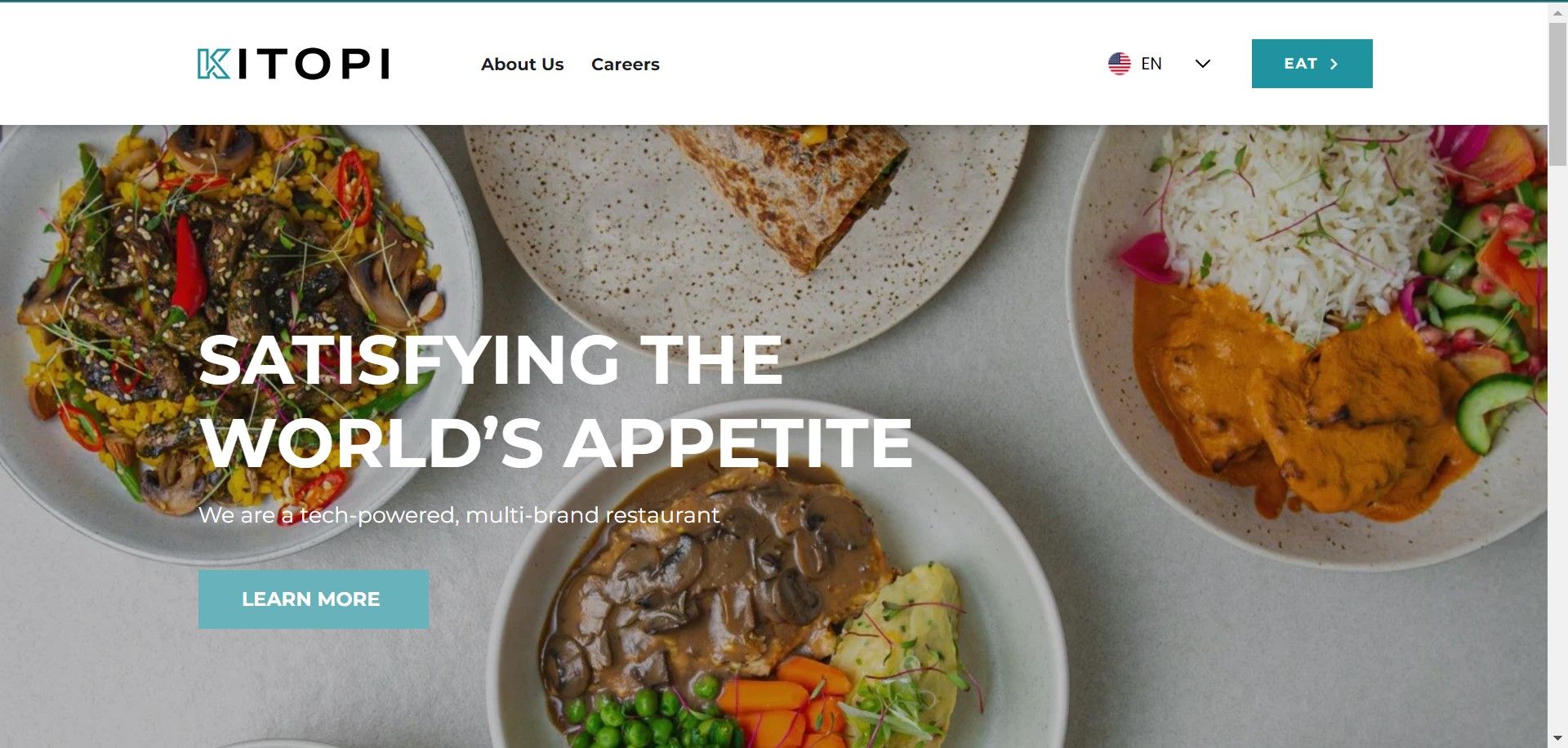 3)Tabby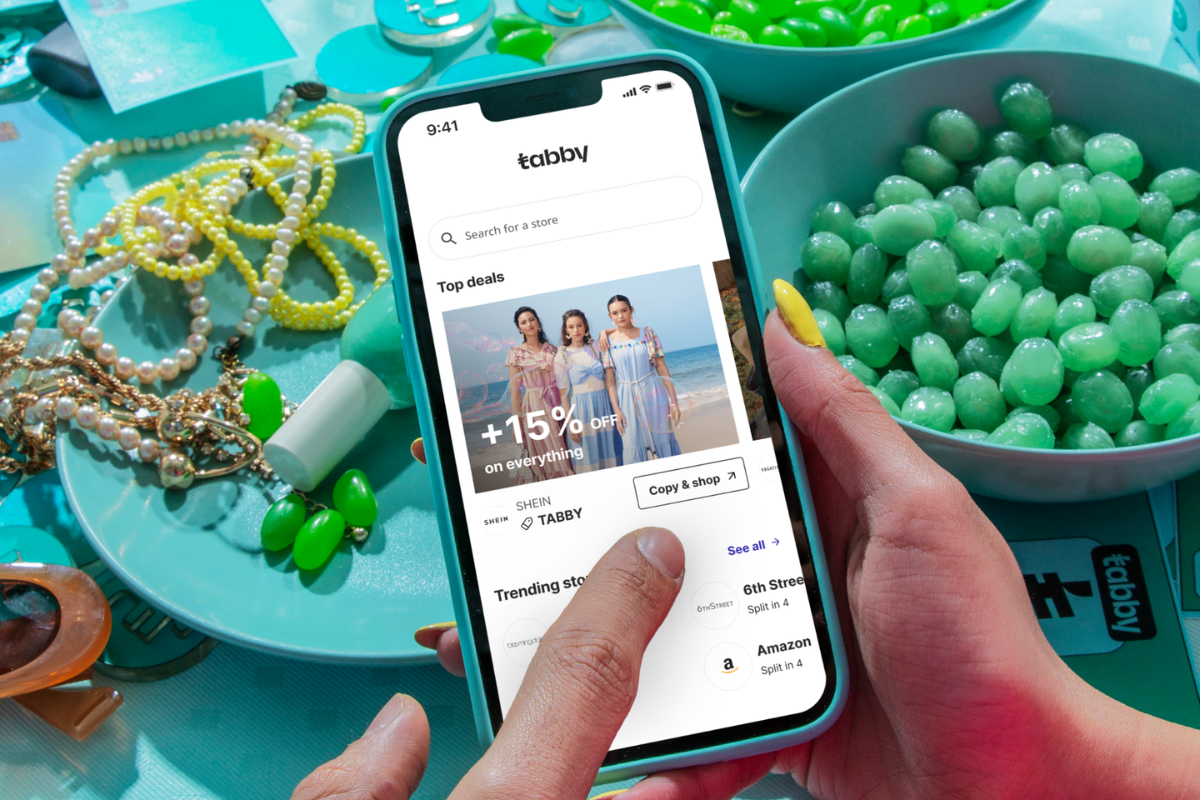 Tabby founded in 2019 is a Dubai-based buy now, pay later service provider in the UAE and Saudi Arabia. The company operates in the FinTech market, allowing users to shop whenever they want but pay later and earn cash — with no interest, fees, or other hidden costs. Tabby has continued to provide customers and retailers with an interest-free payment solution since entering the market in 2020. It has grown dramatically, with over 4 million active customers taking control of their finances with greater flexibility. They have also partnered with over 15,000 businesses, including the top 10 largest retail groups in the region such as H&M, Adidas, IKEA, SHEIN, noon, and Bloomingdale. Tabby's prominence has spread to offline sales, with over 280,000 Tabby Cards distributed in the UAE.
Today, Tabby is active in Saudi Arabia, UAE and Kuwait and has been through several funding rounds since being founded. In 2022, Tabby crossed 3 million active shoppers and expanded its operations to Egypt growing 5x in revenue over the previous year. During their funding round in August 2022, Tabby secured $150 million in debt financing. During their recent round of funding in 2023, they raised an impressive $58 Million in a Series C round which values the company at $660 million. This funding will be used to expand Tabby's product line into next-generation consumer financial services and to support the company's expanding operations. Tabby is now one of the most valuable startups in the Middle East and the first in the GCC to receive funding from PayPal Ventures.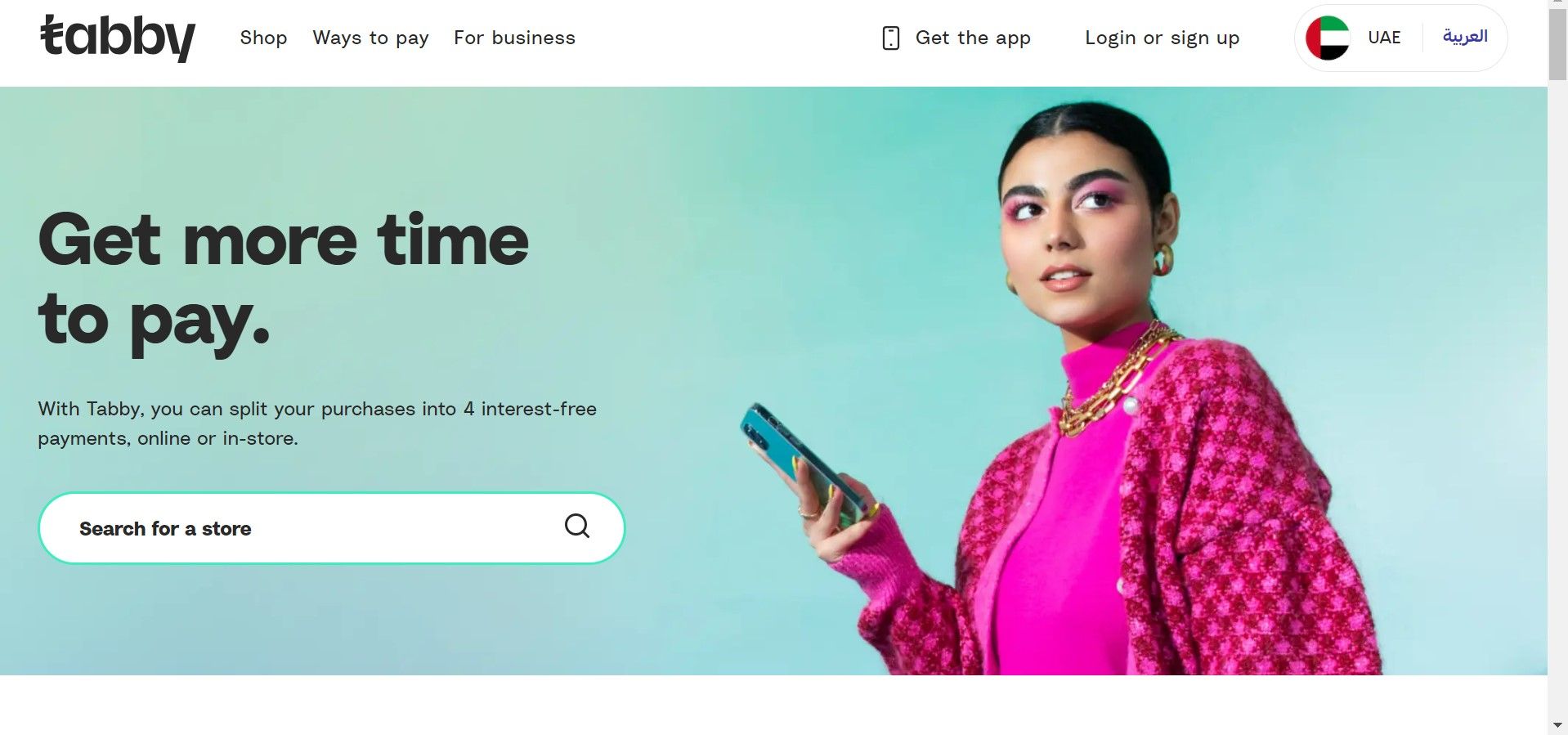 Read More - Tabby App UAE
4) The Giving Movement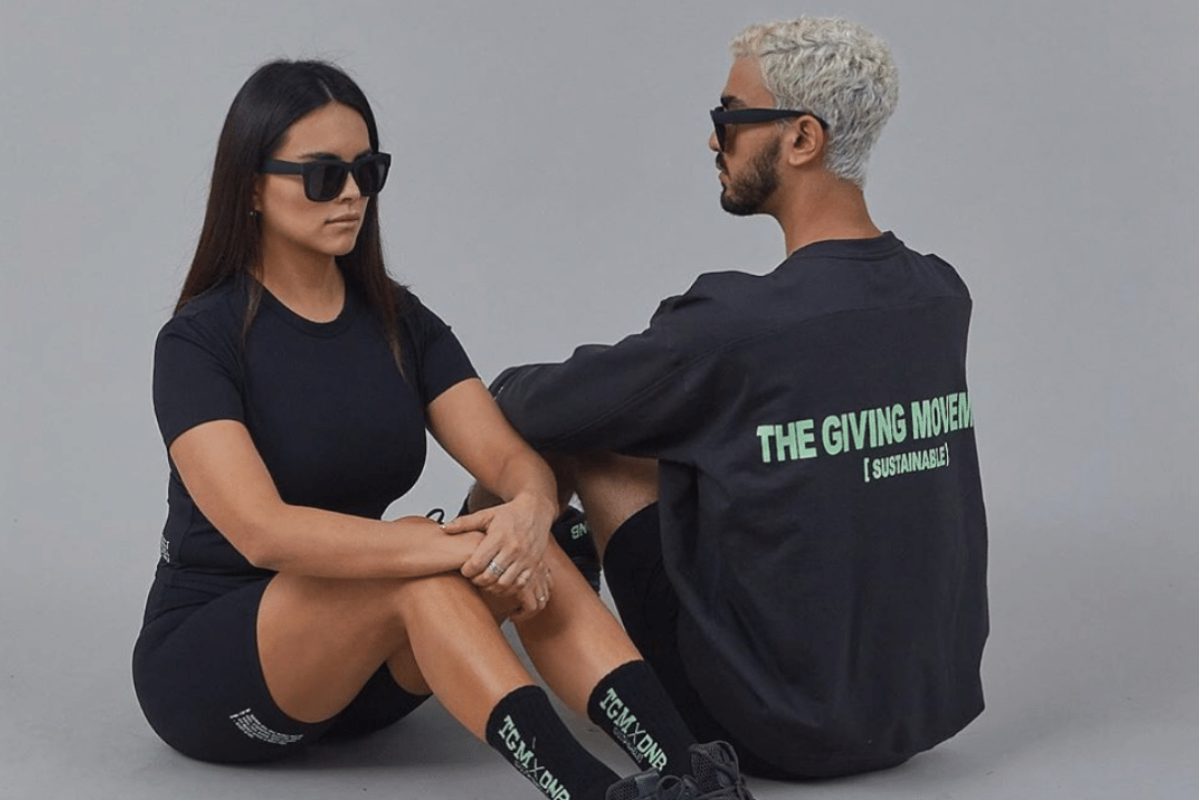 The Giving Movement is a UAE startup that was founded in 2020 and is currently based in Dubai. The business is a social enterprise created to alter the way fashion is consumed and to shed light on conscious consumerism. The goal was to create a new model where sustainability is curated for youth, a disruptive brand that creates meaningful apparel — making an impact with every purchase. Their goal of positive change is charged by togetherness, building a global community of charity driven purpose via streetwear that champions sustainability and slowly transforming the world. They endeavor to make sure that all their clothing lines are sustainable and ethically sourced.
Their core values are – Sustainable, Authentic, Impact driven, Innovative, Honest, Diverse, and Inclusive. The company commits to donated $4 for each items sold and has donated $4,172,424 as of February 2023. Since its inception, the company has taken a number of funding rounds, the most recent being a Series A Round in March 2022, when the startup raised a total of $15 Million to fuel its growth.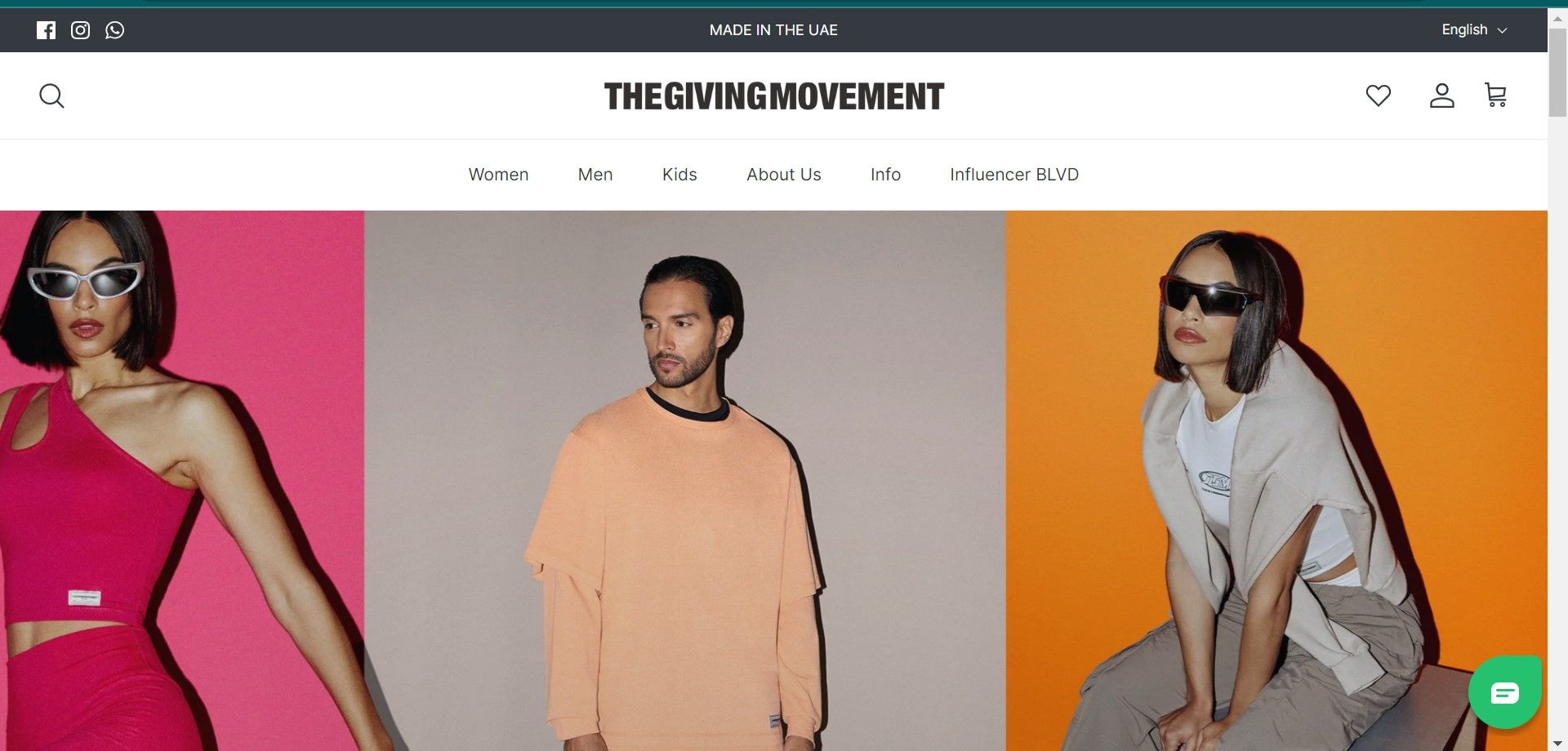 5) ekar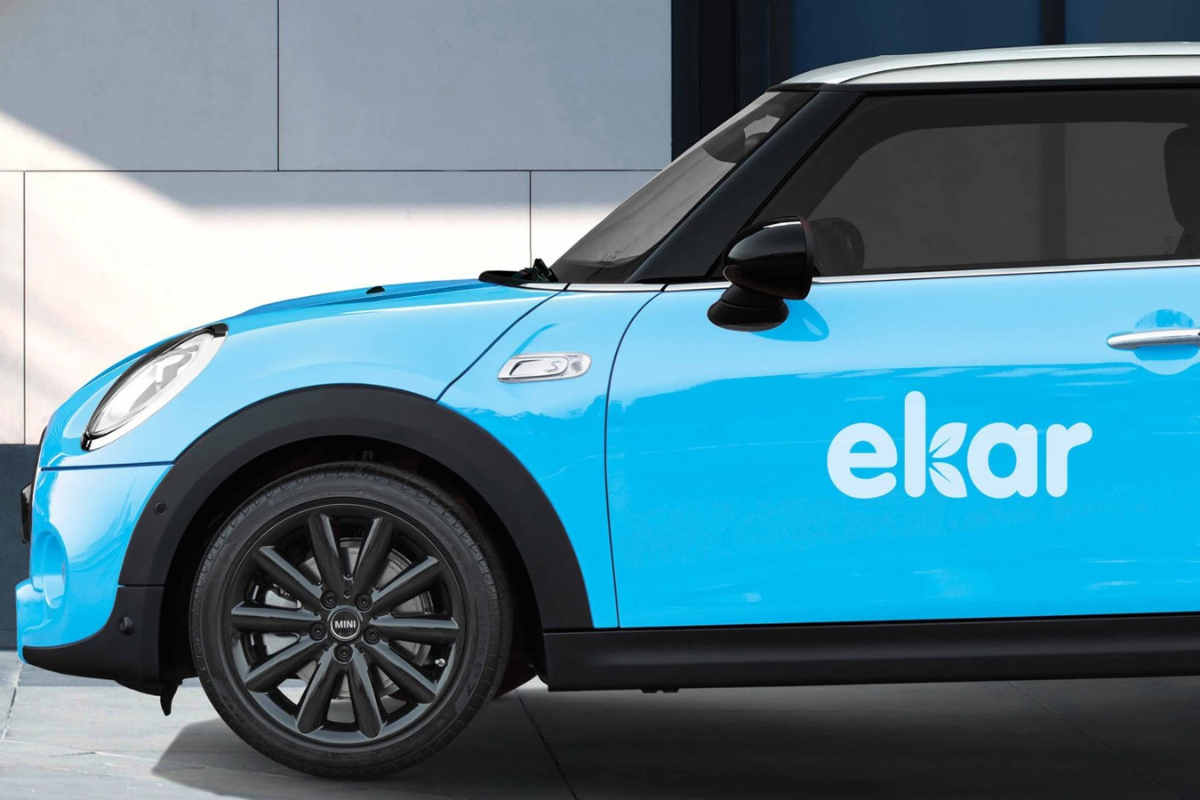 ekar is a UAE startup that was founded in 2016 and is currently based in the city of Dubai. It is the Middle East's first and largest personal mobility company. The company allows customers to easily access vehicles across their city, which they can unlock and use with the help of the Ekar app. Users also benefit from lower prices comparatively. It offers self-drive car rental services on a pay-as-you-drive system. Their vision is to improve the way people consume transportation by MaaS-enabling car rental and leasing companies worldwide via ekar Mobility OS. Following its expansion to Saudi Arabia, in 2022, ekar announced that it will be launching its services in Malaysia.
The company has raised a number of funding rounds since its inception, the most recent being a $17.5 million Series B round in November 2019. It is unclear if the company plans to raise additional funds.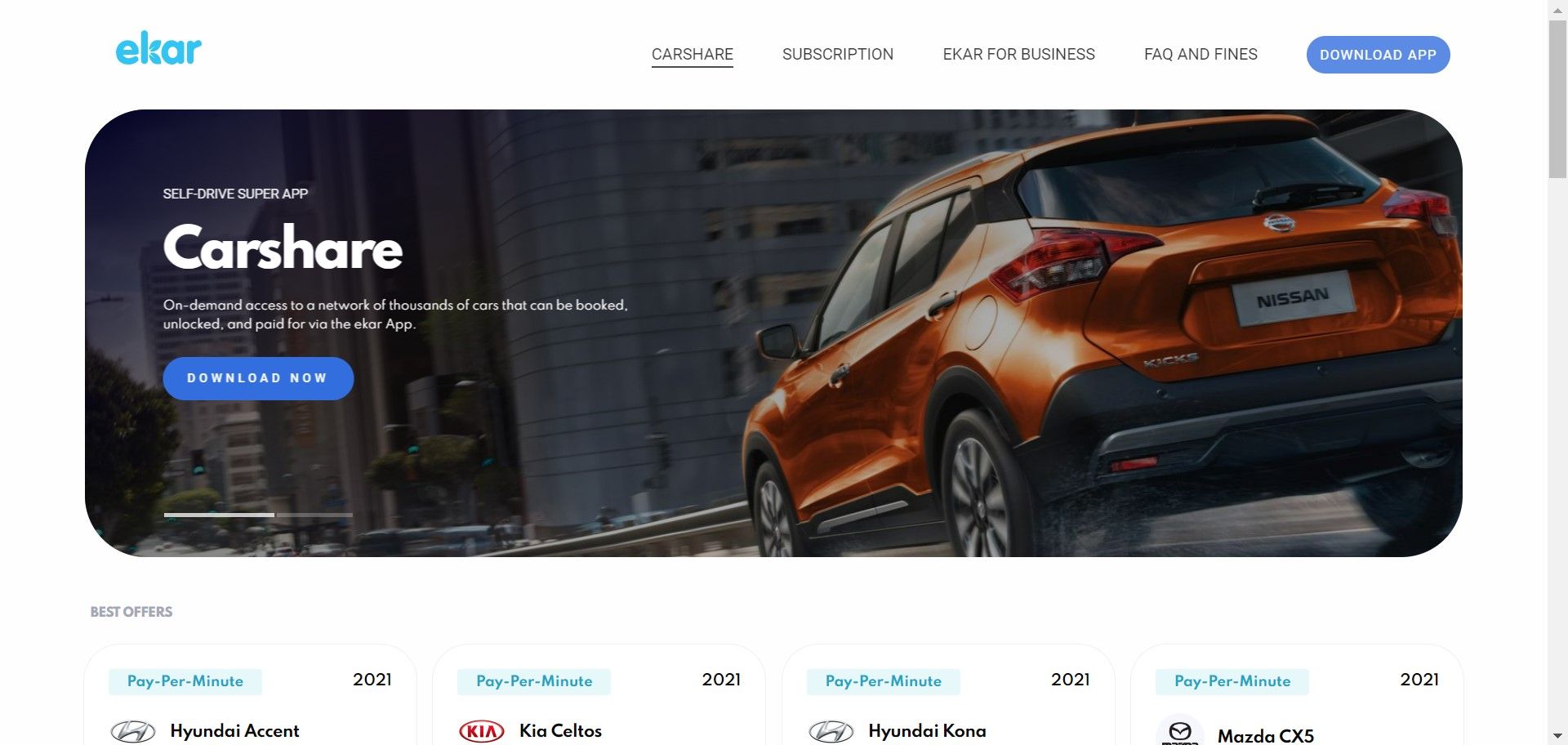 6)  Swan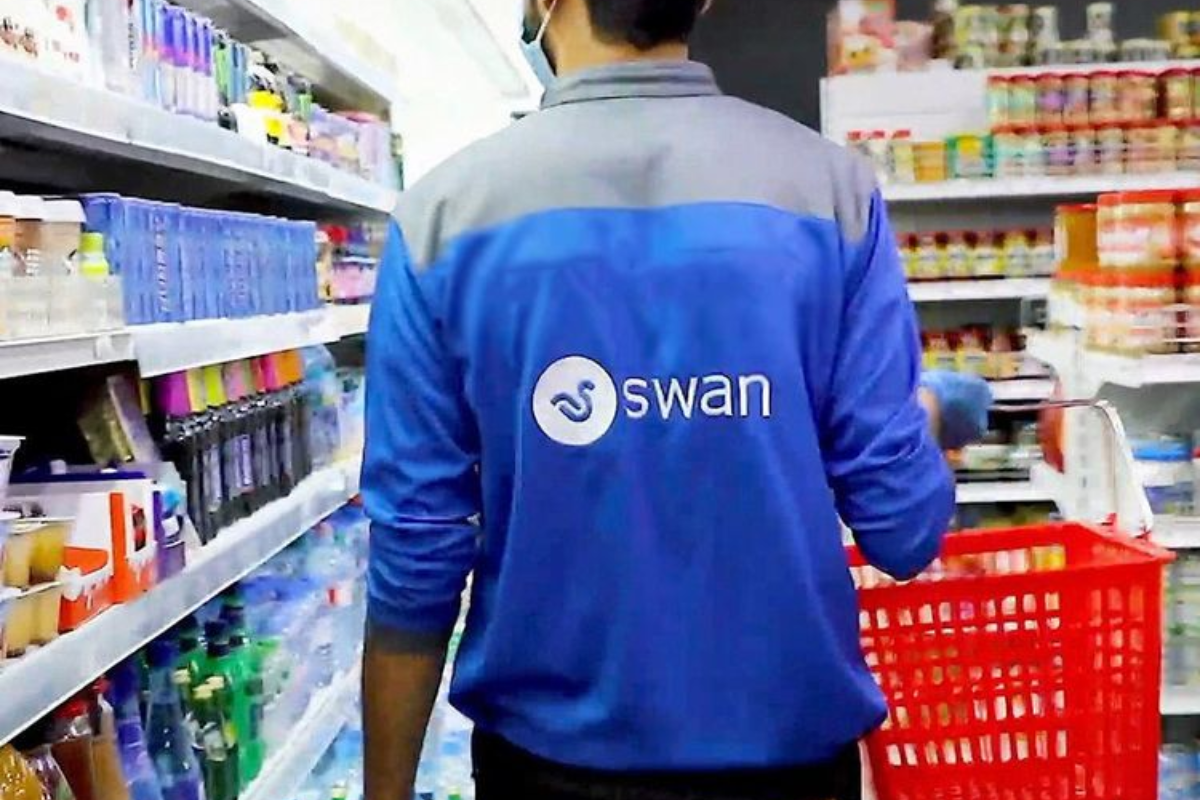 Born in 2019 in the UAE, Swan has grown from a small e-commerce app to one of the biggest and most trusted applications for home services in the country. Their expert team created a user-friendly app to make grocery shopping as simple and quick as possible. Their primary goal is to make everyday shopping easier by combining the best e-commerce benefits. They don't just deliver groceries; they also provide a personalized shopping experience to ensure that the products selected are the ones YOU want in your cart. Swan is all you need to book a PCR test for travel, pamper yourself with a massage, order groceries for the week, or plan a stylish haircut in the comfort of your own home.
The platform has more than 100,000 active users and over 300 retail partners. Swan grew by 25% in Q1 and is expected to grow by 15% year on year, with an in-house delivery fleet of more than 100 cars and bikes.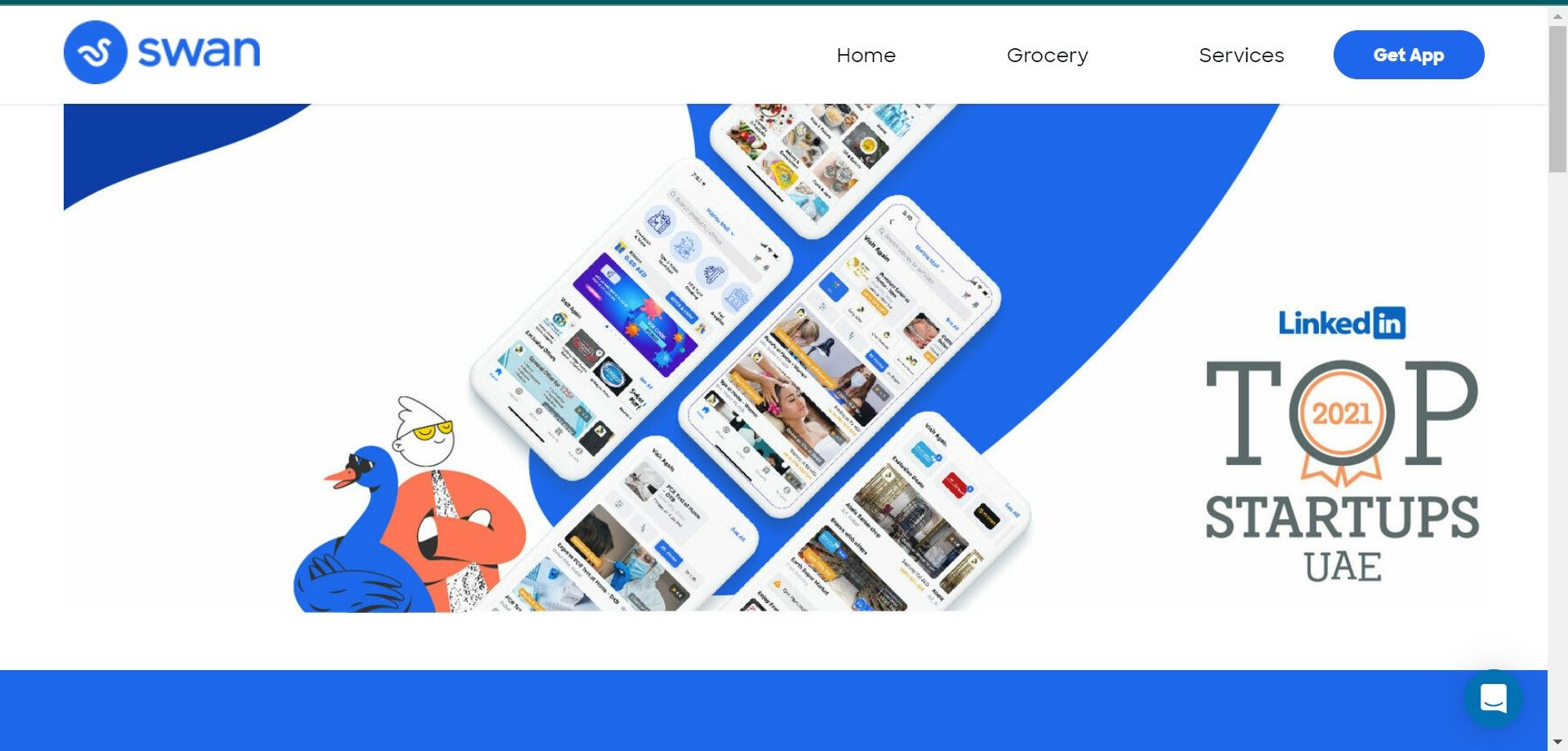 7) YAP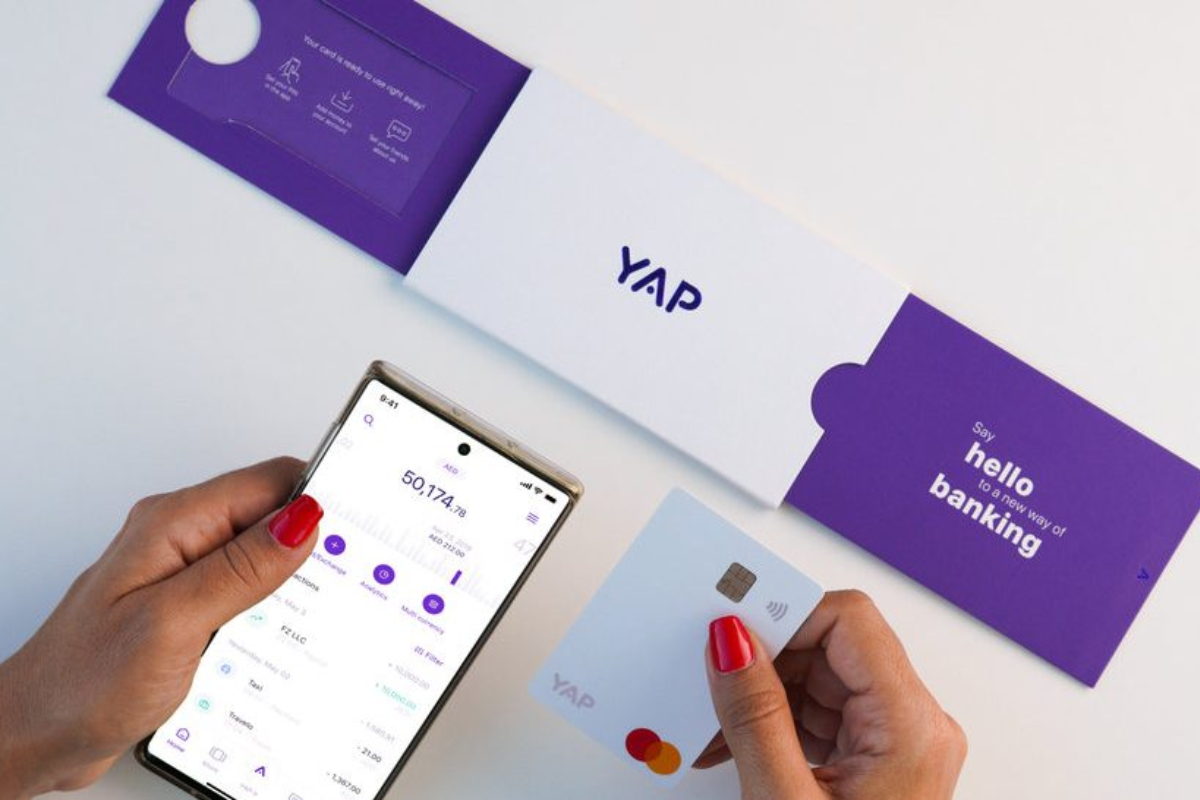 YAP is a Dubai-based startup company founded in 2020. It is the UAE's first independent digital banking platform launched in partnership with RAK Bank. The name 'YAP' is 'PAY' backwards and was created so that you no longer need several bank accounts or various apps to handle your finances. In this all-in-one money app, you can see your spending habits, pay your bills, transfer money locally and internationally, with no minimum balance required. They work with established and new banks across various regions, to educate and liberate with simple digital tools that are changing everyone's world for the better.  Features offered include – YAP accounts, Virtual Cards, Local and international Transfers, YAP store and more.
This FinTech Platform has more than 130,000 users signed up on its app and currently is available in UAE, Pakistan and Ghana and plans to soon launch in Morocco, Egypt, and Saudi Arabia. YAP raised $41 Million in their Series A funding round in 2021 which was led by Saudi Arabia-based investment company Aljazira Capital.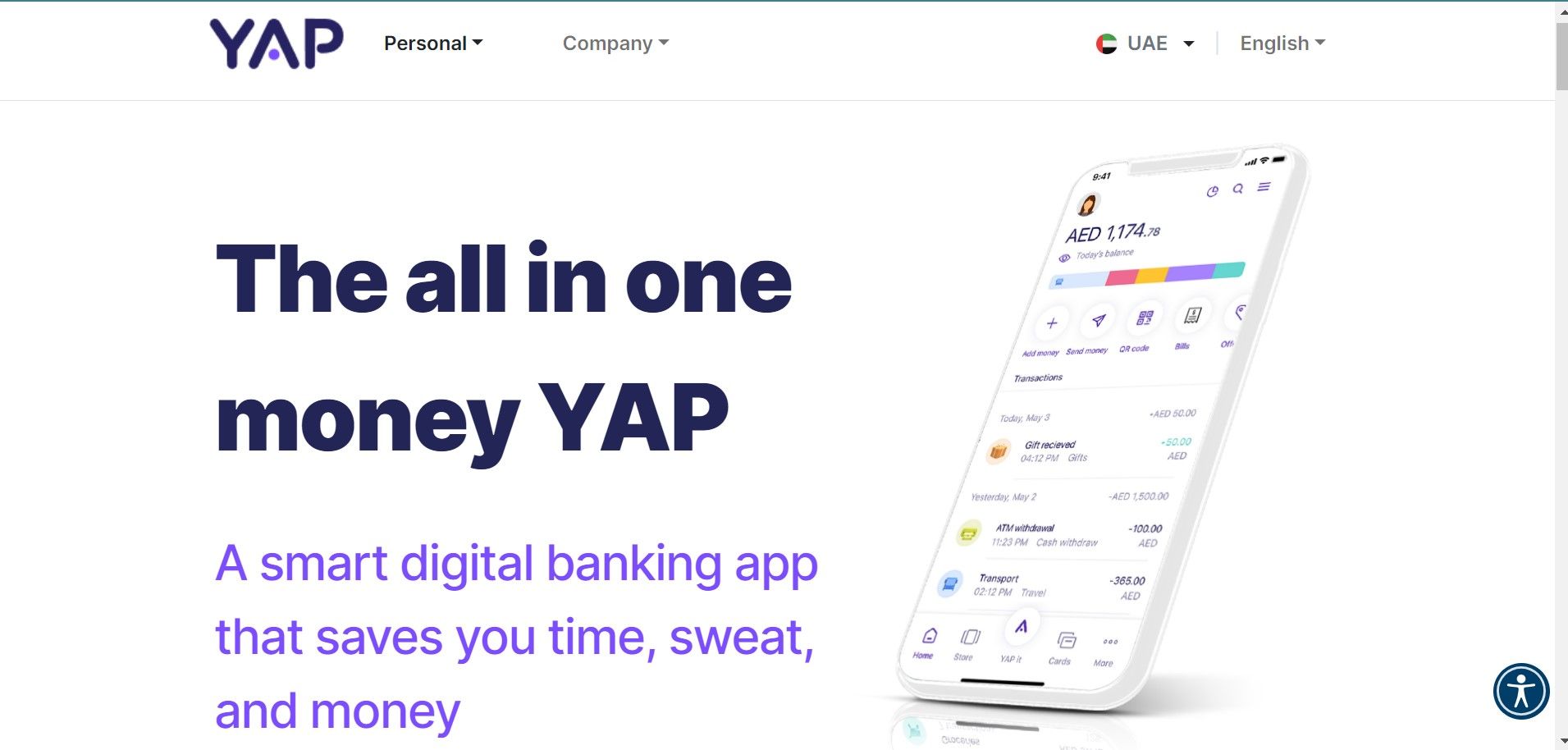 8) Opontia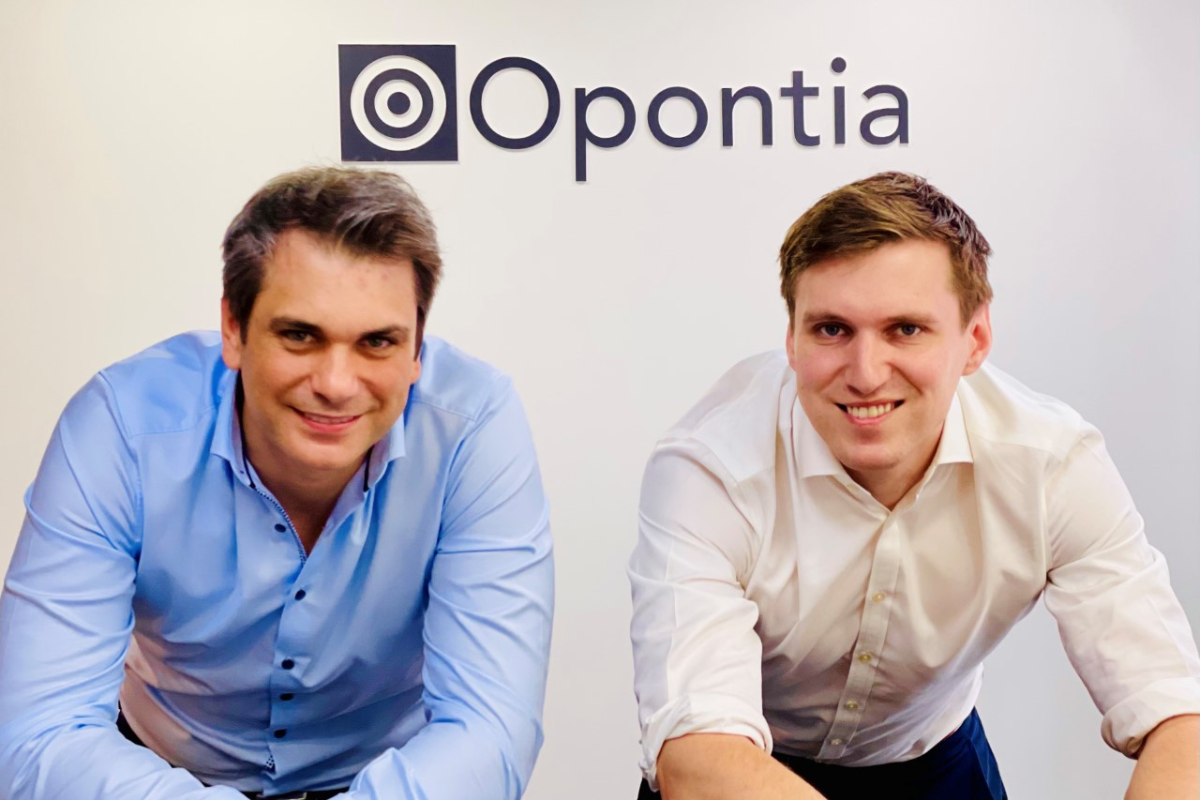 Opontia was founded in 2021 by ecommerce experts to enable online sellers to realize the full value of their brands. Its vision is to become the next generation e-commerce group in Eastern Europe, Middle East, & Africa. This will be achieved by acquiring, operating, and scaling outstanding e-commerce brands with superstar products. Opontia provides a fast and fair way for small e-commerce business owners to sell their business. Today Opontia is present in four of the largest online retail economies in EEMEA with offices across Riyadh, Dubai, Istanbul, and Warsaw.
In June 2021, Opontia raised $21 million as debt financing from Partners. And in December 2021, the company went through two rounds of funding in which they raised $20 million to roll up e-commerce brands in MENA and an additional $42 million to buy more e-commerce brands in MENA and plan for expansion. Opontia has acquired quite a few companies the recent one being Beauty Pillow in March 2022.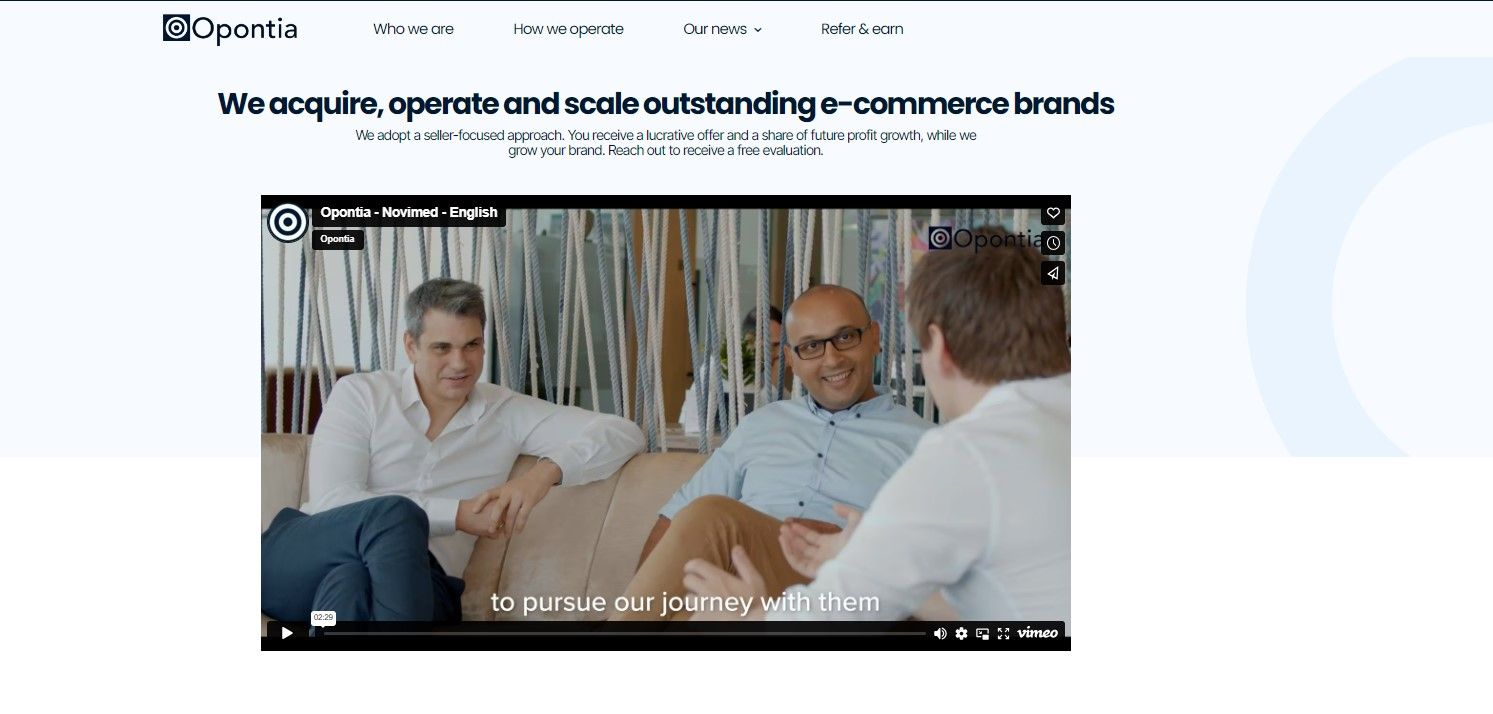 Also Read: