The year is about to end which means it is time to make plans for New Year's Eve. Dubai's New Year's celebration cannot be matched by any other region. Every year unique experiences are added to the list of New Year celebrations. This year also Dubai calendar is packed with events to welcome 2023.
We are all waiting for the colorful fireworks to fill up the sky welcoming the new year. Enjoy the mesmerizing fireworks and gala nights at any of the numerous spots in Dubai. If you are looking forward to celebrating New Year's Eve away from home, plan a staycation in any of the hotels or resorts in Dubai.
Here are some of the hotels in Dubai you can opt for a New Year's staycation.
Queen Elizabeth 2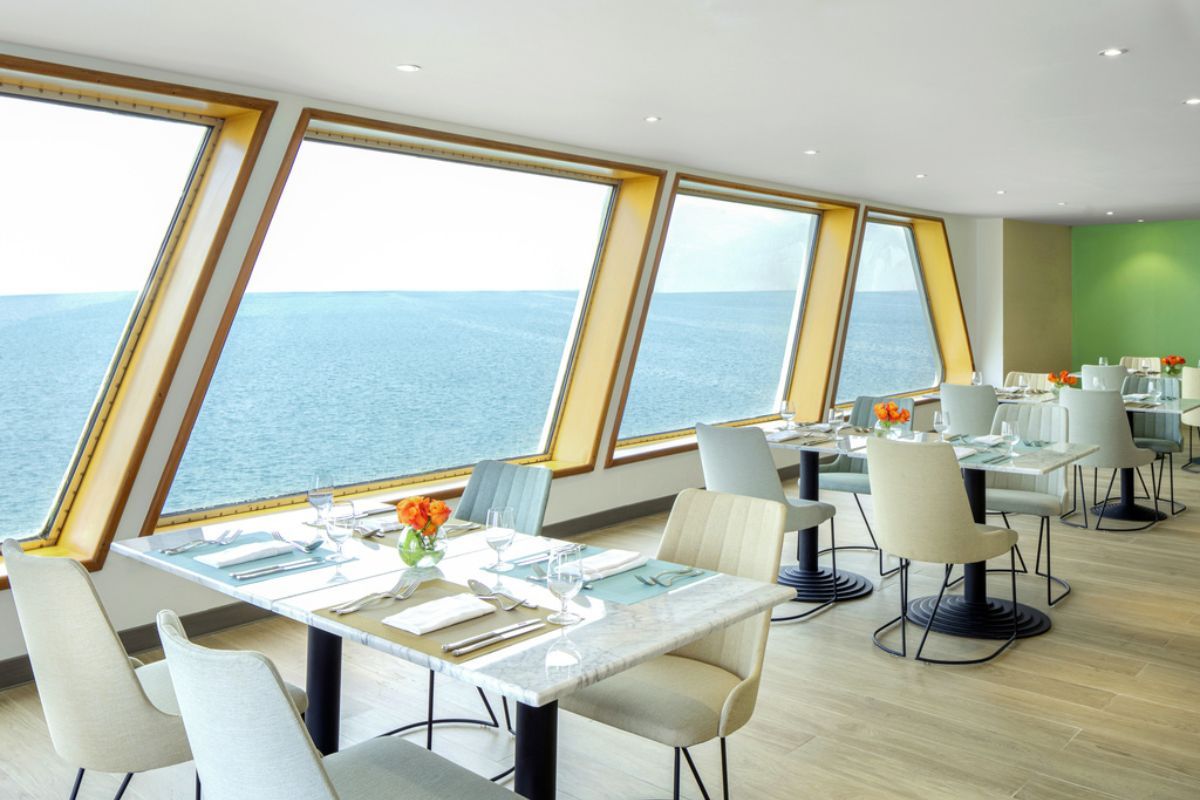 Queen Elizabeth 2 offers you one of the most extravagant staycation deals this new year. Queen Elizabeth 2 hotel is cruise turned luxury hotel located in Mina Rashid. It is a historic gem and one of the few floating hotels in the region. Some of the major landmarks are located just minutes away from Queen Elizabeth 2 hotel.
There are many restaurants on board where you can spend a fine evening. The hotel is home to around 450 luxurious rooms and suites to give you the best stay possible. You can also have a sea view from the rooms. Queen Elizabeth 2 also features Golden Lion, one of the oldest pubs in Dubai.
Queen Elizabeth 2 hotel has brought forth special offers for this new year. The staycation package includes a two-night stay in their luxurious rooms or suites, a sensational six-course New Year's dinner at The Pavilion, and a sumptuous breakfast at Lido restaurant. The hotel has also organized live entertainment on New Year's Eve.
Location: It is located on the coast of Port Rashid.
Price: The new year staycation packages are priced starting from AED2,299 for two people.
Anantara The Palm Resort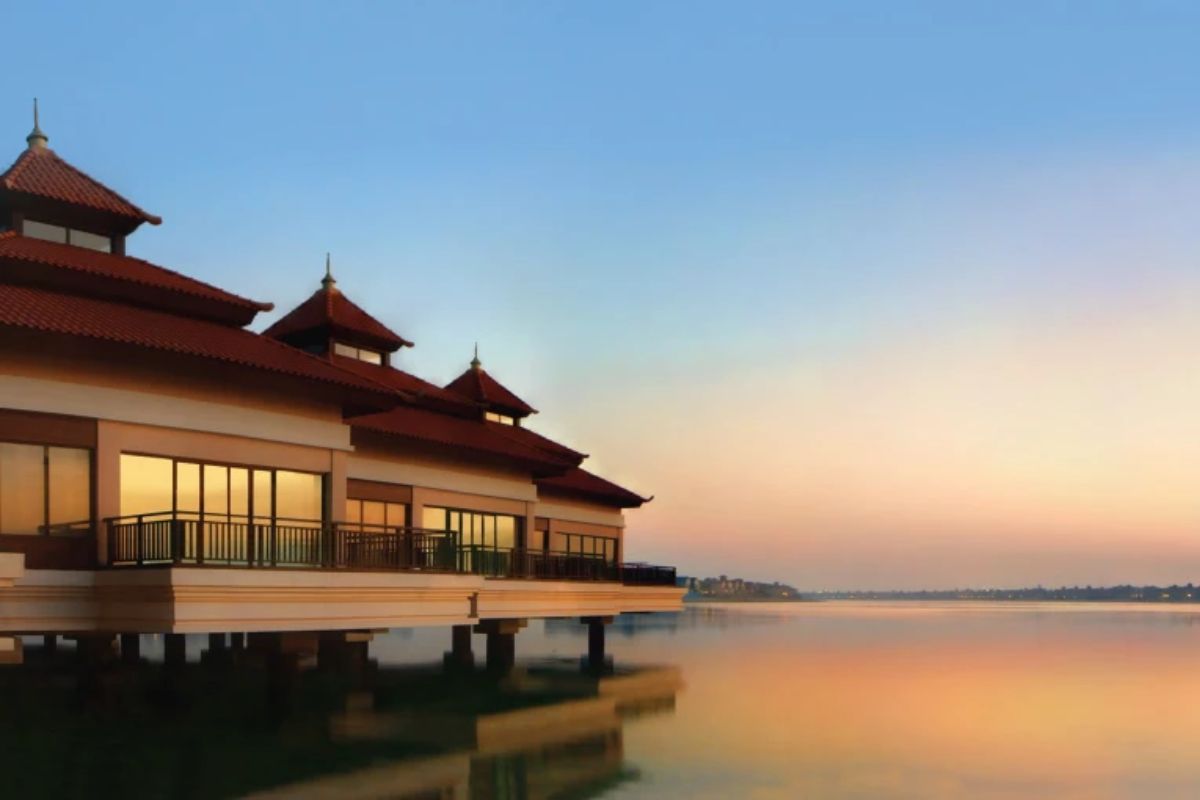 Anantara The Palm brings a luxurious staycation experience. Anantara The Palm offers you a stay at the one-of-a-kind floating villas in the region. The view offered at overwater villas is extraordinary. You get to see the water surrounding your stay through the glass viewing panel.
The staycation package at Anantara The Palm resort includes a 30 percent savings on an Over-Water Villa or Beach Pool Villa and complimentary breakfast. You can also indulge in water sports and long-tail boat experiences while at the resort. The Anantara Spa offers you wellness packages to relax your body and soul.
These villas also offer you direct beach access and lagoon access. You can also view the mesmerizing New Year fireworks from this place.
Anantara Beach House is hosting various New Year's Dinners and parties that are at a close distance from your villa. You can enter 2023 by partying at one of the best entertainment zones in the region.
Location: It is located in the East Crescent of Palm Jumeirah, Dubai.
Price: The package prices start from AED1995.
Zabeel House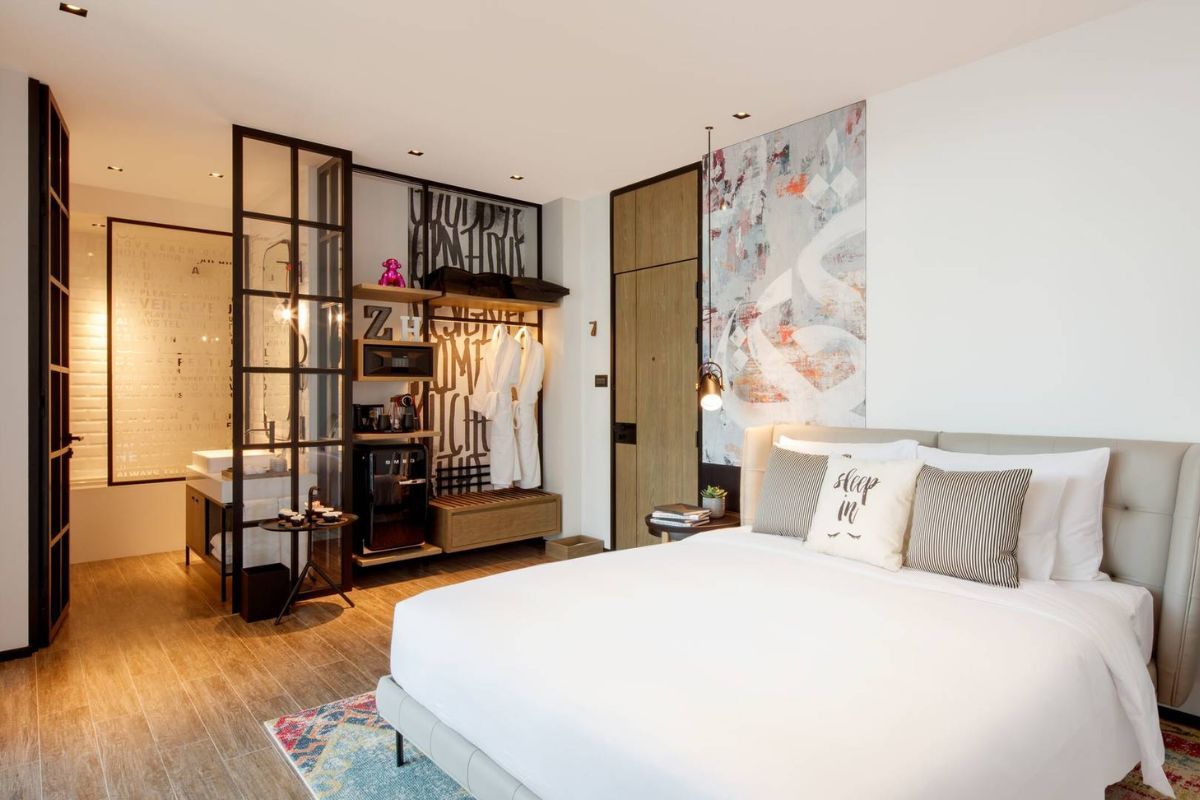 Zabeel House by Jumeirah hotels welcomes you to stay at their luxurious abode to celebrate New Year. This hotel located in The Greens is a popular staycation spot for people in the region.
Zabeel House is in close proximity to the popular beaches in Dubai. You can also visit the shopping malls nearby during the time of your stay. They also feature a temperature-controlled pool that overlooks the beautiful city skyline of Dubai.
The staycation packages include complimentary breakfast, up to 30%off on spa treatments, access to the fitness center at Native Club, and collect exclusive Jumeirah One points while enjoying one of the best staycations in the region.
If you stay for a minimum of three nights at Zabeel House you can get up to 15 percent of discount on your next stay at any Jumeirah hotel.
Location: It is located in The Onyx Tower, The Greens.
Price: The packages are priced from AED2,800 per night if you stay for at least three nights.
Five Palm Jumeirah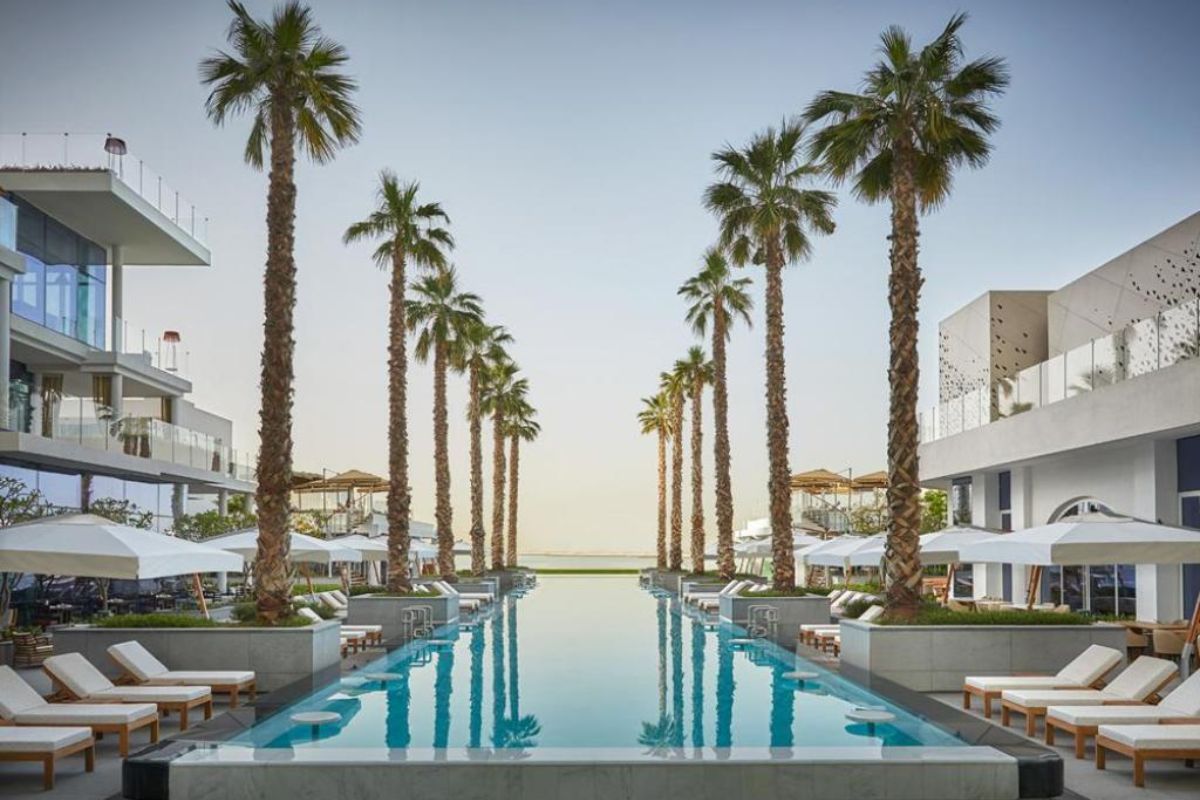 Five Palm Jumeirah will be one of the best places to celebrate this New Year's Eve. They have organized many special events for the night. You have to stay for at least 5 days to avail this offer.
Enjoy the night in their luxurious rooms and suites with your family or loved ones. Visit their restaurants for a fine dining experience. They also serve an international buffet to satisfy your cravings. You can also spend your time at REFIVE spa to treat yourself to a facial or a massage.
Five Palm Jumeirah also offers you one of the best views of the New Year's eve fireworks in Dubai.
You can avail their New Year special discount with a stay of minimum 5 nights at the hotel.
Location: It is located in No.1 Palm, Palm Jumeirah.
Price: The packages for New Year's Eve start from AED3,900 but you can avail special discount and get it for AED2,989 with a minimum of 5 nights stay.
The H Dubai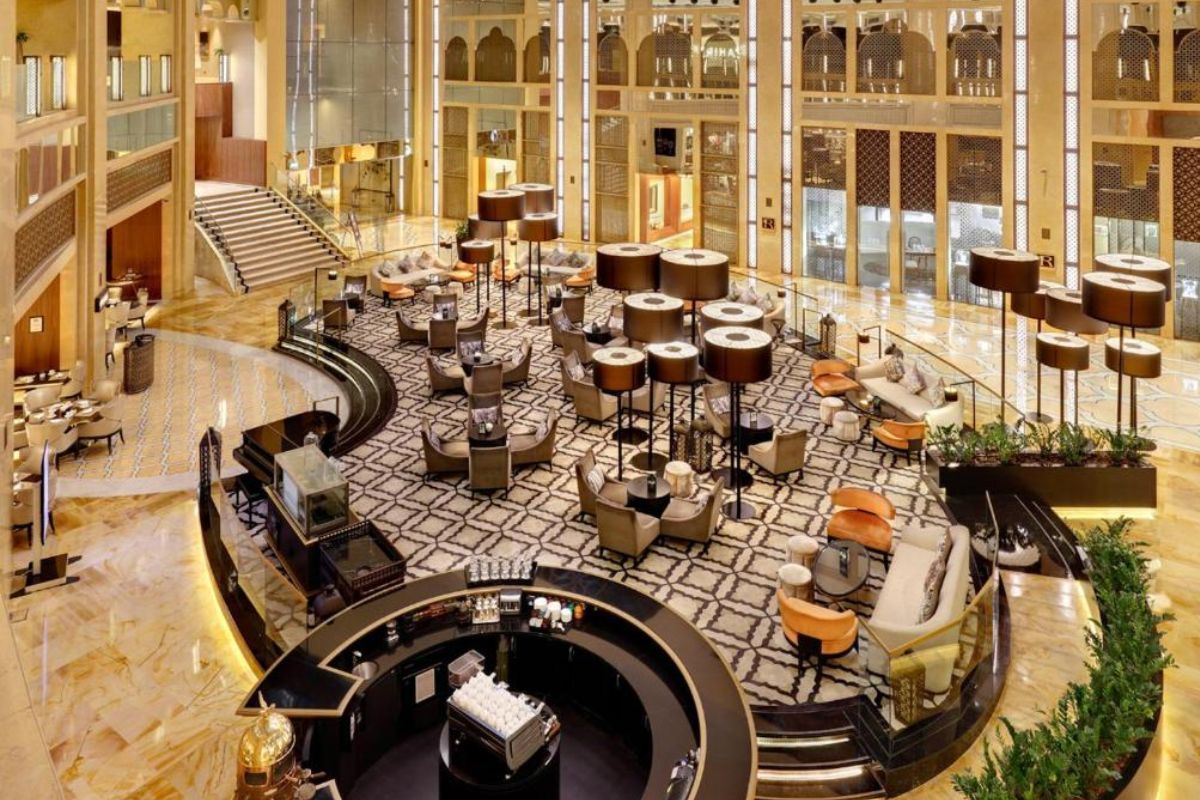 Welcome 2023 in luxury with The H Dubai. This hotel is right in the middle of the dynamic city providing you with easy access to all major landmarks in Dubai. You can visit Burj Khalifa, Dubai Mall, La Mer, Dubai Frame, Museum of the Future, and Dubai Garden Glow in a few minutes.
The H Dubai is home to 236 grandeur rooms and suites to make your stay with them as comfortable as it could get. You can enjoy multiple cuisines at their restaurants including Indian, Middle Eastern, and Pan-Asian African dishes. The restaurant also features live entertainment.
You can avail NYE special package with a minimum of a two-night stay at the hotel.
The hotel also provides shuttle services to La Mer Beach and Dubai Outlet Village.
The H Dubai also has an NYE special package for breakfast and unlimited beverages at the H Bar that is open till 31 December 2022.
Location: It is located in One, Sheikh Zayed Road, opposite to World Trade Centre.
Price: The price of special packages starts from AED1,199 per night.
Sonara Camp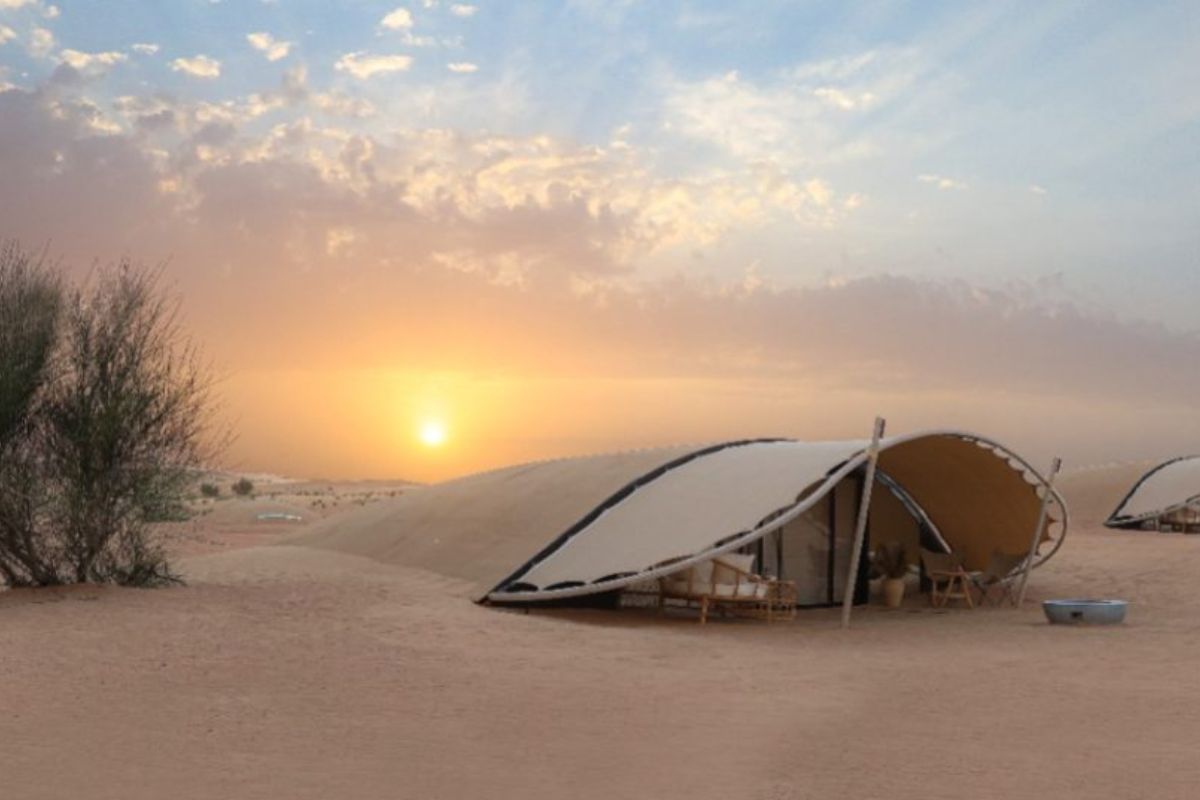 New Year's Eve at Sonara Camp will be a unique experience. The new year's eve celebration in this desert is different from the normal new year celebrations in Dubai.
Sonara Camp is hosting a cabaret-themed party to welcome 2023. The New Year's eve at Sonara Camp features live music, dancers, and acrobats. At Sonara Camp, you can also witness a fire show along with special fusion dishes prepared by in-house chef Franck Sanna.
If you wish to watch sublime sunrise inside the desert, you can choose to stay at any of the Nest suites. The package includes complimentary breakfast, however, you will need to pay additional charges to be a part of New Year's Eve special dinner and parties.
Location: It is located in Dubai Desert Conservation Reserve.
Price: The staycation packages start from AED2,300 per night for up to four guests.
Book your staycation at the earliest to avoid last-minute rushes. Dubai is one of the most desirable places to celebrate New Year and hence most of the best hotels are become fully booked by mid-December.
Also read: