The National Elections Committee (NEC) Monday said that registration for the UAE Parliament candidacy will commence on August 15.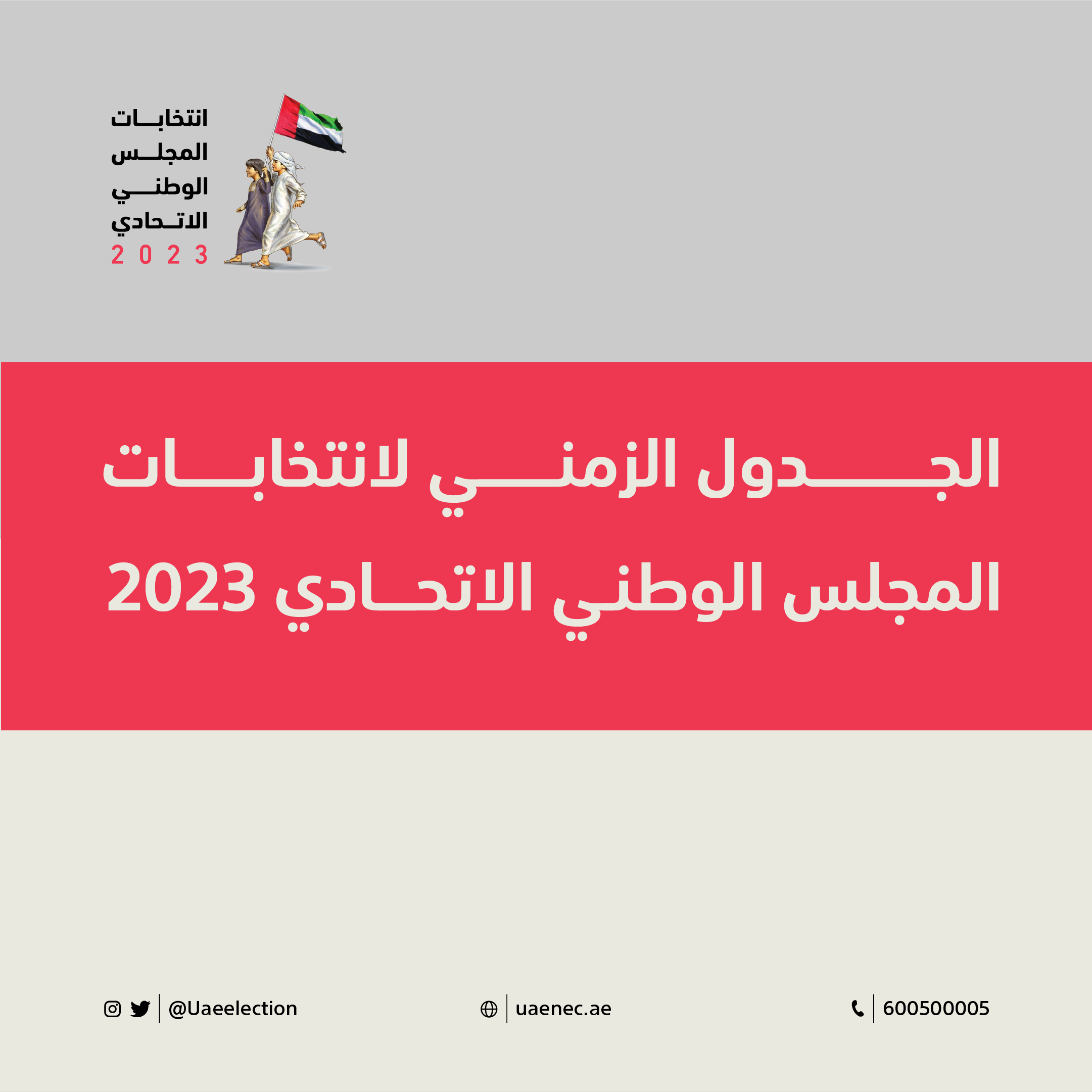 In a statement today, the NEC said that the the Federal National Council registration will run for four days until August 18.
The preliminary lists of candidates will be announced on August 25, with objections to nominations to last for four days until August 28.
The final lists of candidates will be declared on September 2. Early voting at designated polling stations will be on October 4 and 5.
The remote early voting will commence on October 6, with October 7 to mark the the main election day, across all polling centres The preliminary results will also be announced on the same day.
Appeals can be filed starting October 8 through 10, with NEC's response thereto to be received on October 13. The final list of winners will be announced on October 13.
On Saturday, NEC announced the lists of the electoral college members from all emirates for the 2023 Federal National Council (FNC) elections, which features 398,879 members, marking a 18.1 percent hike over the 2019 lists that included 337,738 Emirati electors.
The representation of Emirati women in the electoral college for 2023 has increased by 51 percent, compared to 49 percent for men, the NEC said, adding that the electoral college lists have a significant representation of electors in the 21-40 age category (55 percent), reflecting the crucial role of youth in the UAE's progress. Those in the 21-30 age category and 31-40 age category account for 29.89 percent and 25.11 percent respectively of all electoral college members.
News Source: Emirates News Agency