The beautiful city of skyscrapers has everything from budget to luxurious finds. Dubai is home to citizens of diverse ethnicity. You can taste dishes from local cuisines to international cuisines all at once when in Dubai. If you want to binge eat without costing heavily on your pocket, this is the right place.
Here are some of the street foods from around the world that you can eat in Dubai under AED10.
Vada Pav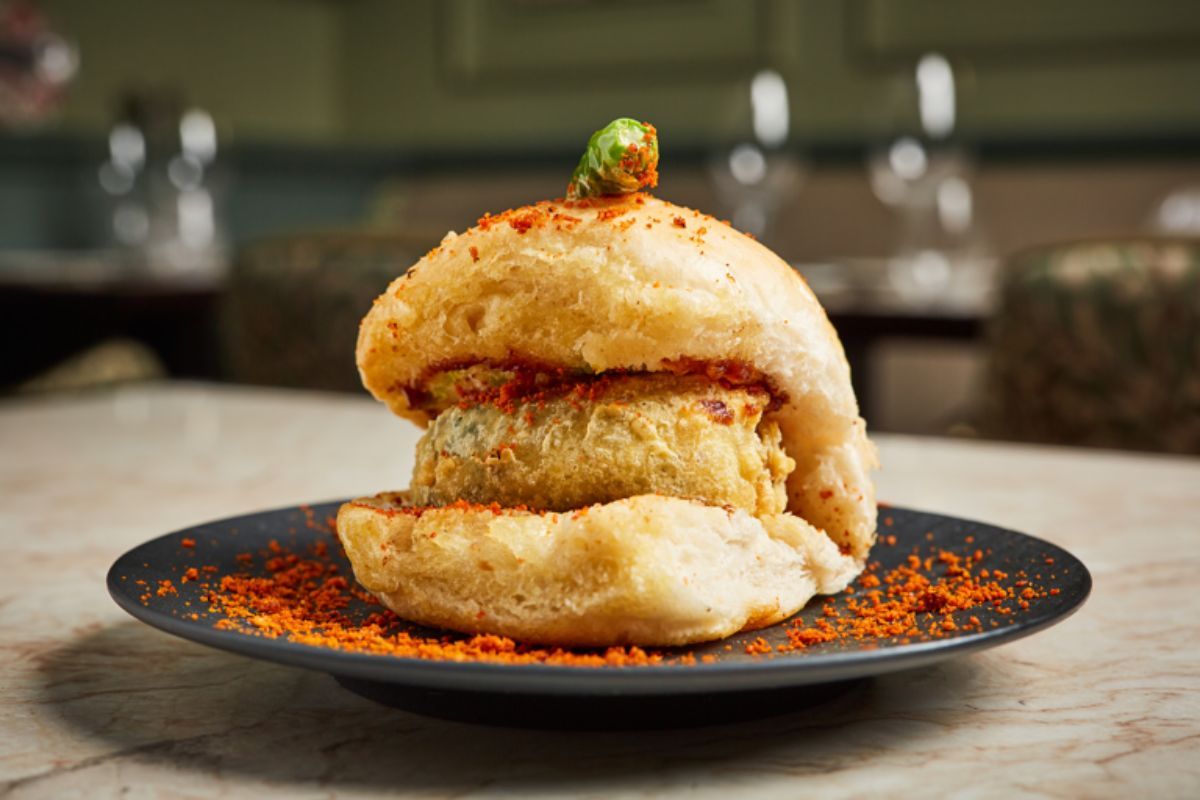 Vada Pav, or Indian Potato Sliders, is a common street dish in Maharashtra, India. The dish features deeply fried potato dumplings inside a bread called pav. It is served with different sauces like tamarind and mint along with fried chili. There are many varieties of vada pav including cheese and other flavors to suit the tastebuds of everyone.
Many spots in Dubai serve this savory dish for a very cheap price. You can find them at Indian restaurants that serve vegetarian dishes. Vaibhav restaurant in Bur Dubai serves one of the best vada pavs in the city. You can also taste other pav dishes like Pav Bhaji and Misal Pav while at these outlets.
Price: The average cost of vada pav in Dubai is AED5.
Popular spots:
Vaibhav Restaurant, Meena Bazaar, Bur Dubai.
Chaat Bazaar, Karama
Urban Tadka, Karama
Shawarma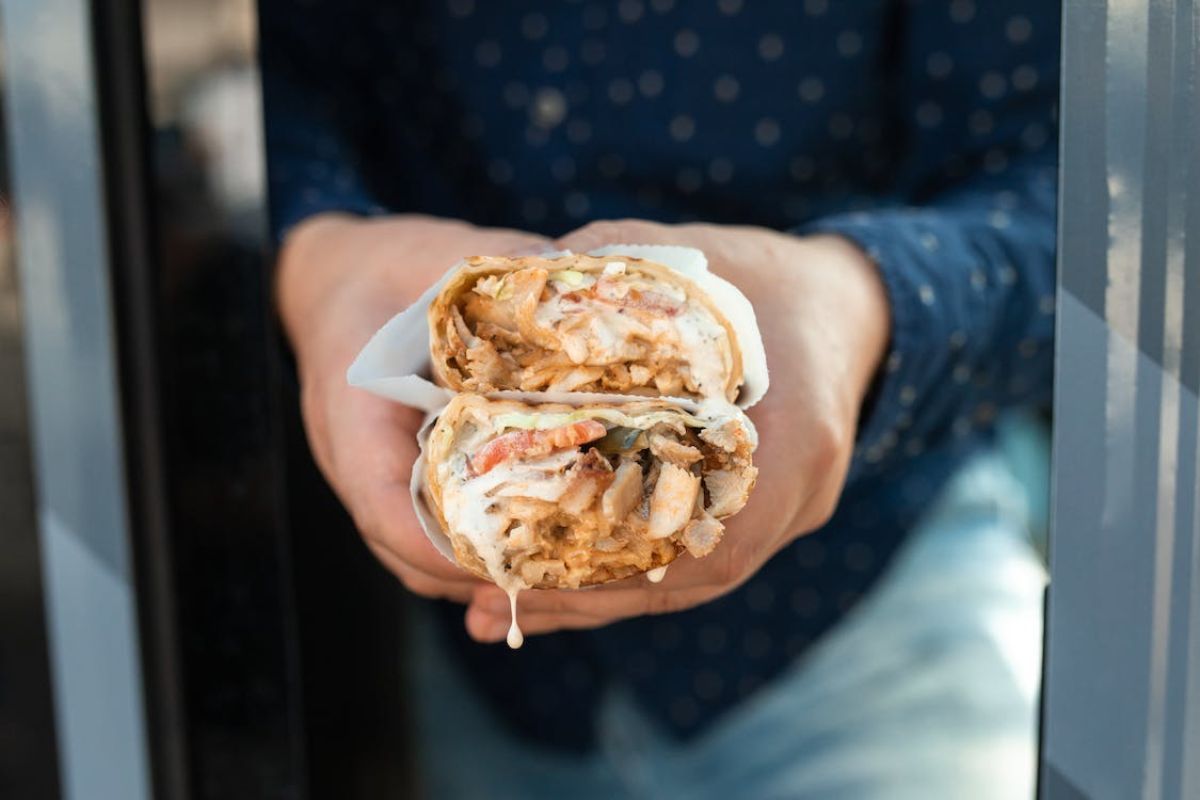 Shawarma is the most popular street food in the region. This dish originated from the Ottoman empire and has conquered everybody's tastebuds. The dish is served as a wrap including shredded chicken or meat along with some lettuce, French fries, pickles, and sauces. The traditional Arabic bread or Saj bread generally makes the base of Shawarma. The fillings also differ depending on the vendor that sells Shawarma.
Most of the cafeterias in the region sell Shawarma. Some of the restaurants in Dubai sell authentic Lebanese Shawarma while others have altered the flavors to meet the local tastebuds. You can pair it up with a hot Karak that costs around AED1.
Price: The average price of shawarma in Dubai is AED7.
Popular Spots:
Al Mallah, Al Seef (multiple locations in Dubai)
Laffa Restaurant, BurJuman (multiple locations in Dubai)
Antar Cafeteria, Jumeirah (multiple locations in Dubai)
Disco Sandwich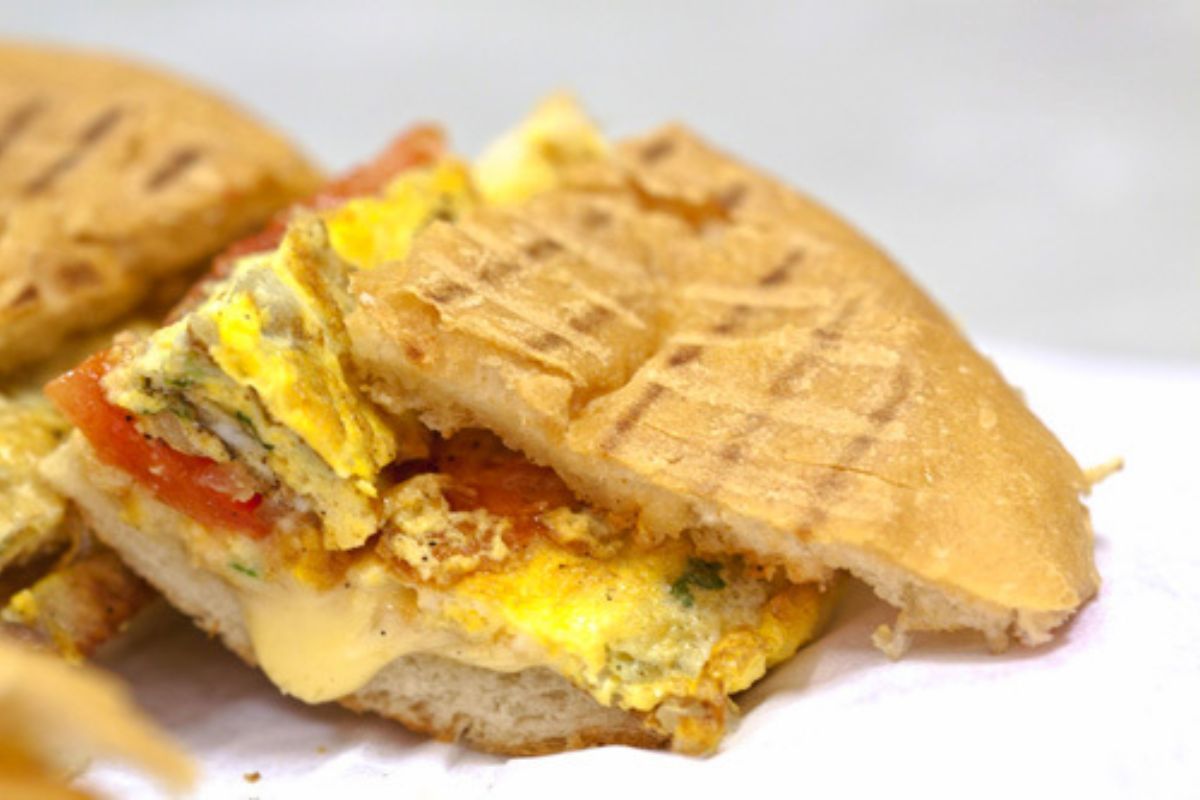 Disco Sandwich has been served to people in Dubai since 1979. It looks like any normal grilled sandwich but tastes incredible. The sandwich has green salad, tomatoes, and an omelet for its filling. A Disco sandwich is meant to offer a spicy explosion inside your mouth. It leaves you with a perfectly full feeling and is apt for an easy-to-go breakfast.
Not many restaurants in the region serve this special sandwich. But some of the cafeterias in the old Dubai region still serve it. Palace Cafeteria in Meena Bazaar is one of the popular spots to have this sandwich. You can pair this sandwich with a Disco tea.
Price: The price of the Disco sandwich is around AED4.
Popular spots:
Palace Cafeteria, Meena Bazaar
Doha Cafeteria, Al Fahidi
Al Hara Cafeteria, Karama
Tacos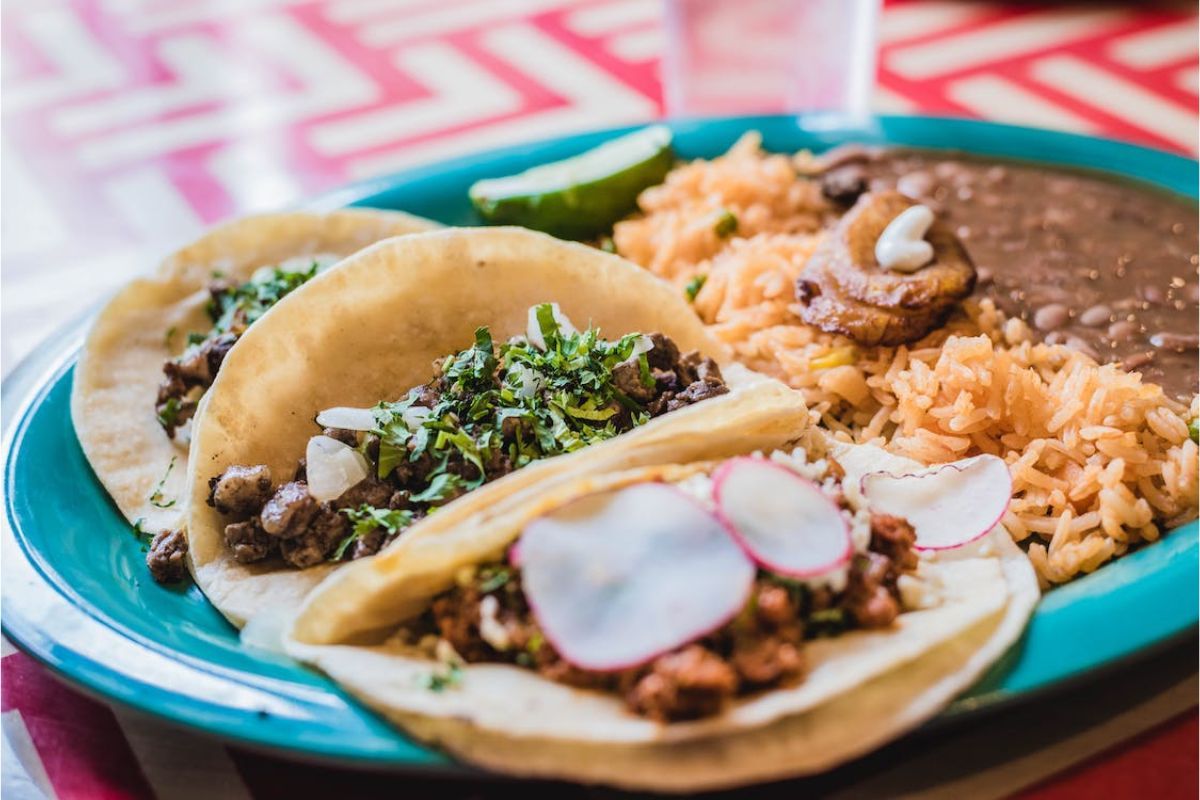 Tacos are a popular street dish in Mexico. It is a traditional Mexican food featuring a small tortilla with a variety of fillings. The tortilla can be wheat-based or corn-based. A normal taco would have lettuce, meat, cheese, and salad as its filling. Tacos have evolved with popularisation so you can get tacos that will suit your tastebuds.
When you buy tacos from street food vendors, generally you do not get to choose what goes inside your taco since there would not be an extensive menu. The tacos you get from restaurants in Dubai are filled according to the taco variety you have chosen. However, restaurants with taco bars let you select the ingredients of this street dish.
There are many restaurants that serve tacos in Dubai. However, the average price would go above AED50. At Zoco you can get tacos at a cheaper price.
Price: The Zoco tacos are priced at AED10.
Popular spots: Zoco, Atrium, Al Habtoor City
Falafel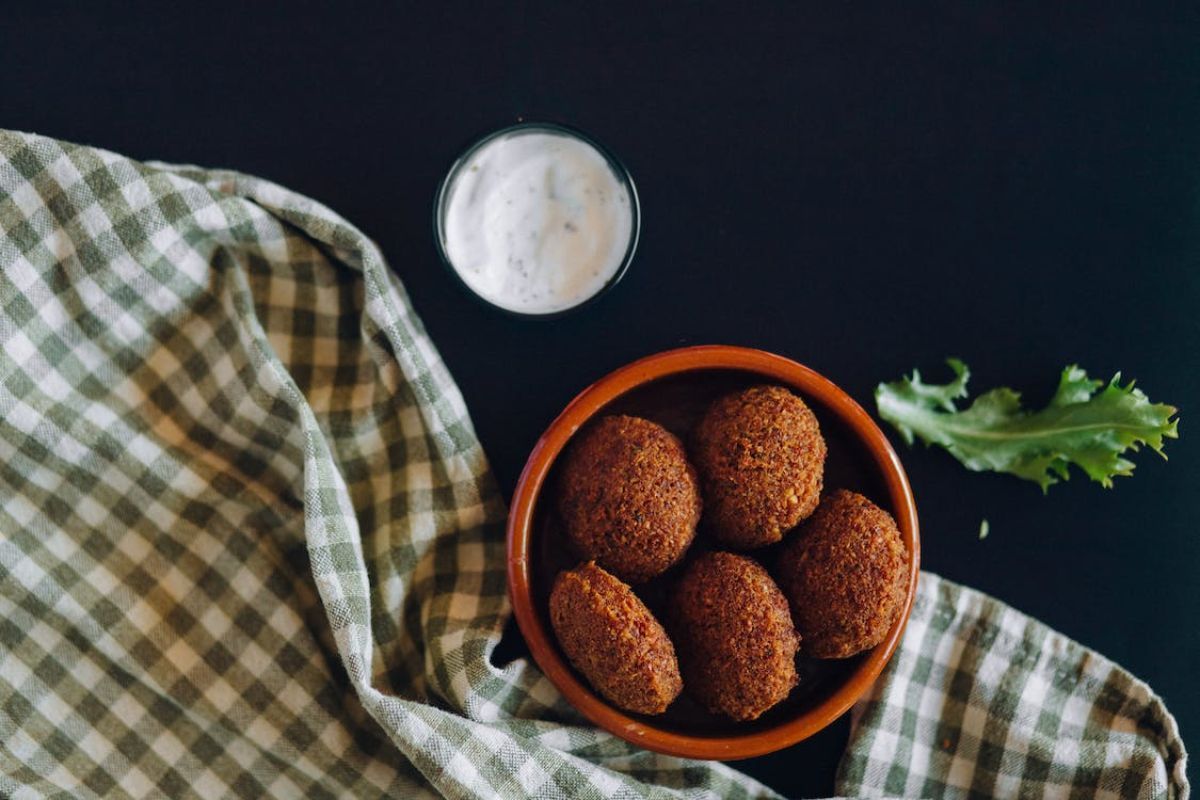 Falafels are as popular as Shawarmas in Dubai. It is a deep-fried ball in Mezze spreads made of ground chickpeas or broad beans. It is said to have originated in Egypt and then spread across the Middle East. This is one of the go-to options for vegans in the region.
Falafel fritters are served as appetizers in restaurants. However, you can get them at street stalls too. They are sometimes served as a wrap with tabouleh, hummus, and pickles. Generally, they are served with tahini sauce as a dip.
You can get them at most of the cafeterias in the region. There are also specialized franchises like Operation Falafel serving authentic falafel in Dubai.
Price: The average price of one falafel ball is AED1.
Popular spots:
Farisian Cafeteria, Meena Bazaar
Sultan Dubai, Muraqqabat
Falafel al Zaeem, Jumeirah
Paani Puri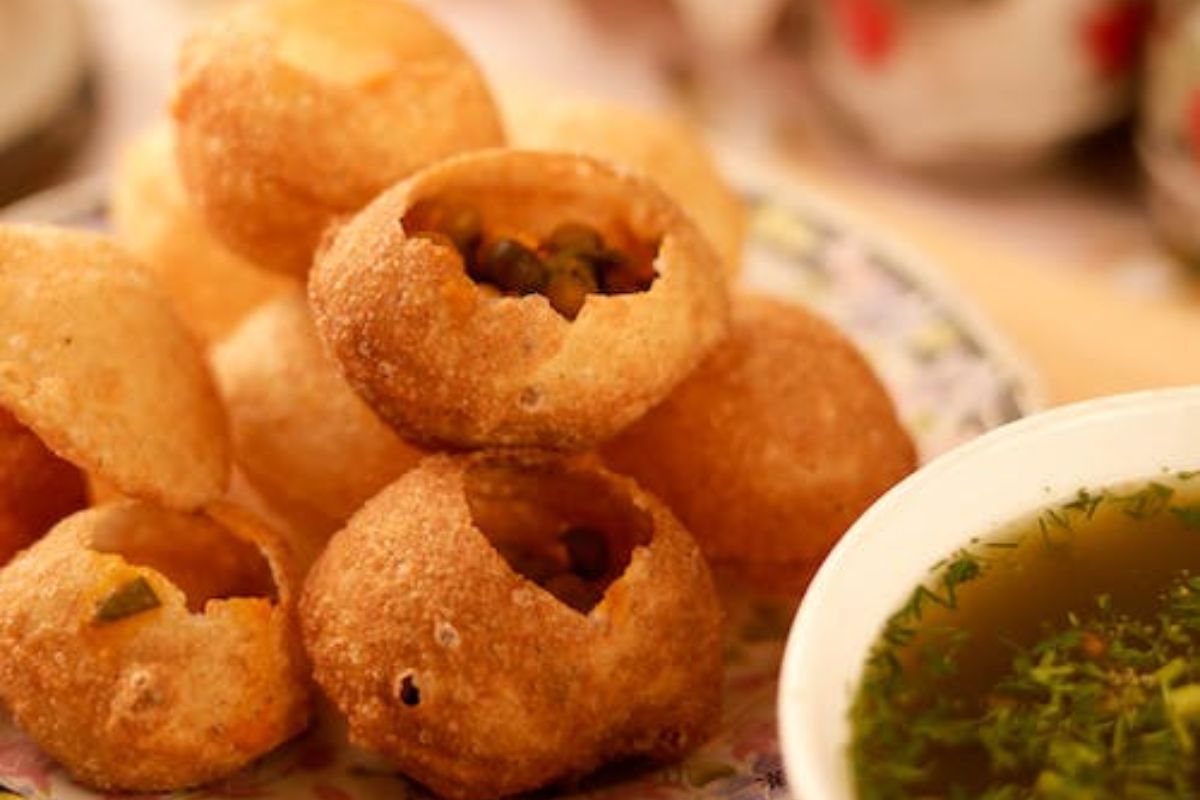 Paani puri is a popular street food in India. It is liked by kids and adults alike. The deep-fried puris are filled with potato, moong, and chana along with spice mix is served with bowls of panis. The paanis are generally tamarind paani and mint paani topped with chaat masala. These filled puris are then to be filled with the paani and eaten in one go.
It is known by other names like golgappa and gupchup in others parts of India. There are many Indian restaurants that serve Paani puri in Dubai. Some restaurants have also set up paani puri counters outside their restaurant to give the street vibe to the customers.
You can visit places like Patiala House Restaurant which serve unlimited paani puri to indulge in a friendly battle with your loved ones.
Price: The average price for a paani puri set (6 puris) cost around AED9.
Popular spots:
Chaat Bazaar, Karama
Patiala House, Karama
Bol Gappa, Karama
Hot Dog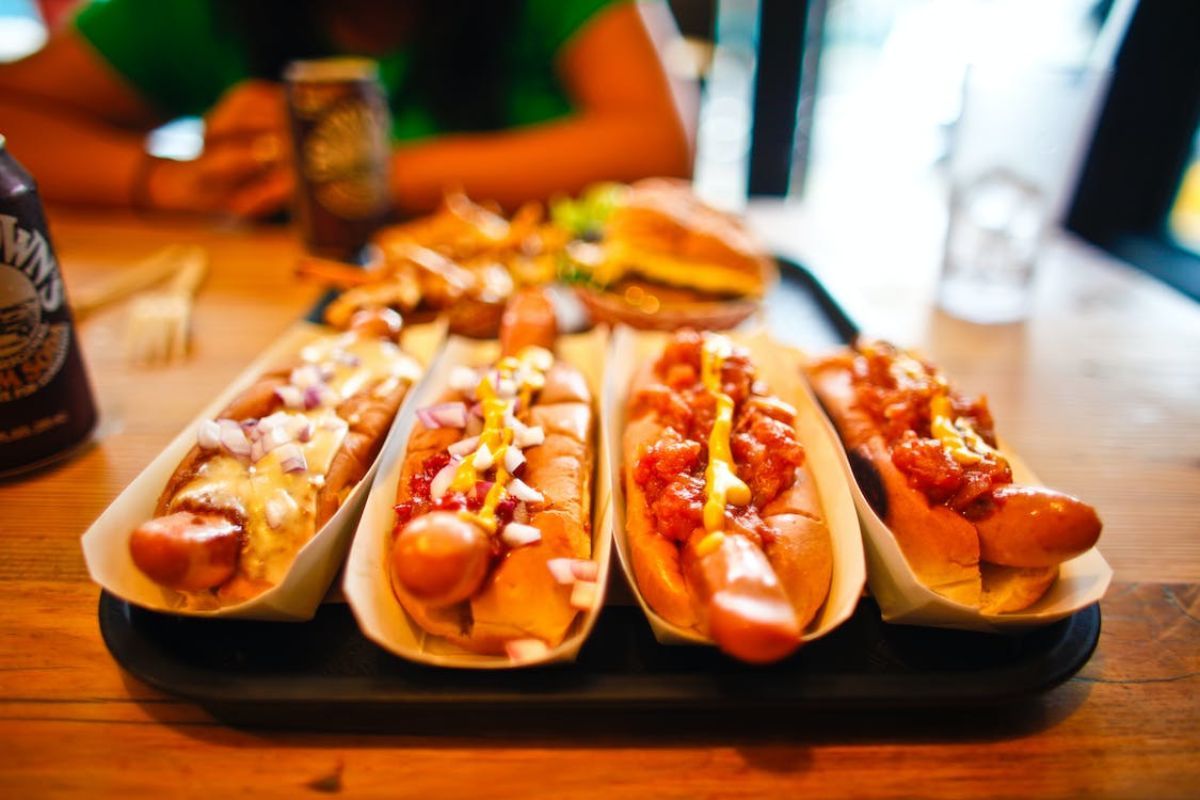 Hot dogs are one of the popular street foods across the globe. It is known to have originated in the United States and then spread across the world. A hot dog is a dish featuring grilled or steamed sausage served in bread finger rolls. The toppings of the hot dog add flavor to the dish, Mustard sauce and ketchup are the popular hot dog toppings.
There are many cafeterias and food trucks in Dubai that serve different varieties of hot dogs in the region. You can get hot dogs from bakeries for as low as AED2 in Dubai. This could be the perfect easy-to-go evening snack you are looking for.
Price: An average price of a hot dog in Dubai is AED8.
Popular spots:
Zoom, ENOC petrol stations
Jabal al Noor Cafeteria, Al Satwa
Mini Cheese Pizza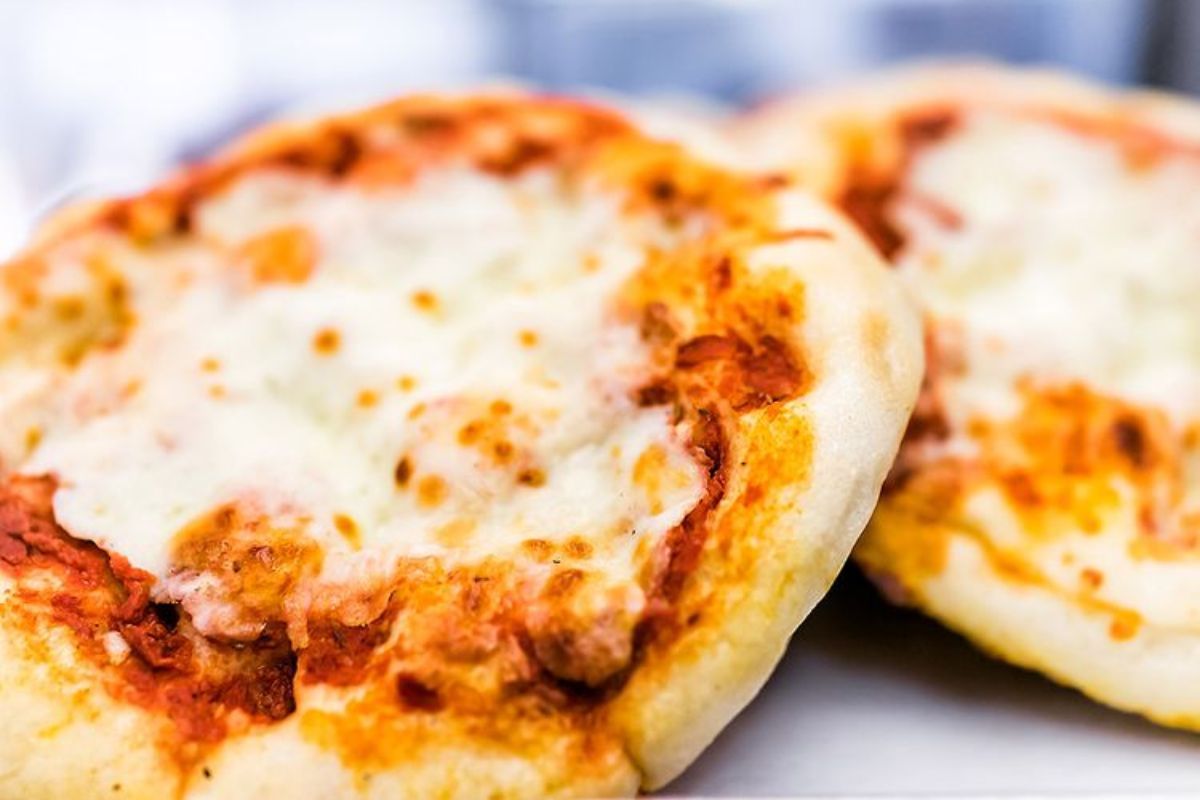 Pizza is a dish of Italian origin and has traveled across the world. It is made up of leveled dough topped with sauce, cheese, olives, veggies, and meat. However, this mini cheese pizza is not decked up with toppings. It only has sauce and cheese on the pizza bread.
Mini cheese pizza must have been every Dubai 90s kids' favorite. It is very cheap and tastes so fabulous. It has been there in every appetizer list of the school parties in Dubai. The pizza base is topped with cheese and schezwan sauce to create the tastiest and cheapest pizza in Dubai.
Caesar's confectionery is popular for its mini cheese pizza for many years.
Price: The price of the mini cheese pizza is AED1.50.
Popular spots: Caesar's Confectionery (multiple locations in Dubai)
Samosa Chaat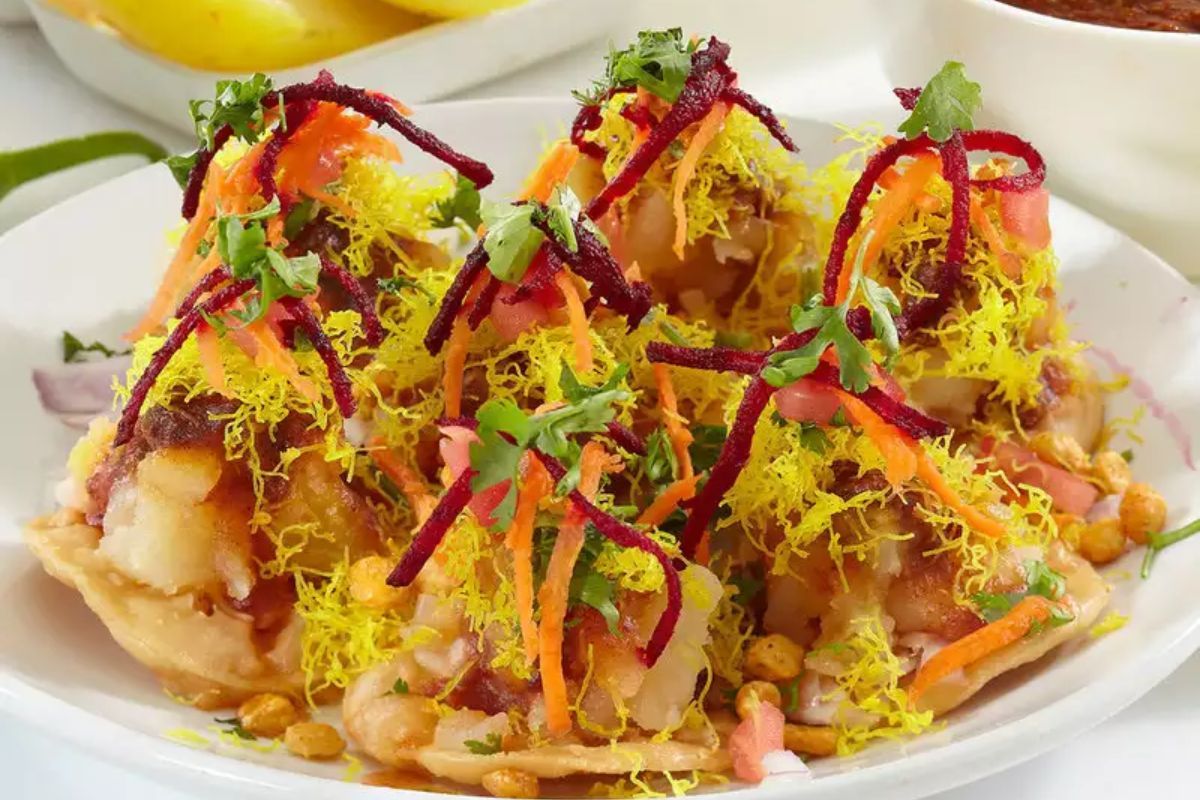 Samosa Chaat is a popular in Mumbai, a city in India. This street delicacy is filling and flavorful. The base of samosa chaat consists of boiled chickpeas and samosas. This is then topped with several sauces like tamarind chutney, spices, sev, cilantro, onions, and pomegranate to make the perfect explosion inside your mouth.
Many North Indian restaurants and Indian street food stalls in Dubai serve this delicious plate of the sweet and savory mix. They are often made ready to eat by the vendors and should be consumed immediately to eat them crisp and to avoid it being soggy.
Price: The average price of samosa chat in Dubai is AED10.
Popular spots:
Chaat Bazaar, Karama
Emly Chilly, Oud Metha
Shree Gangour Sweets, Oud Metha
Lassi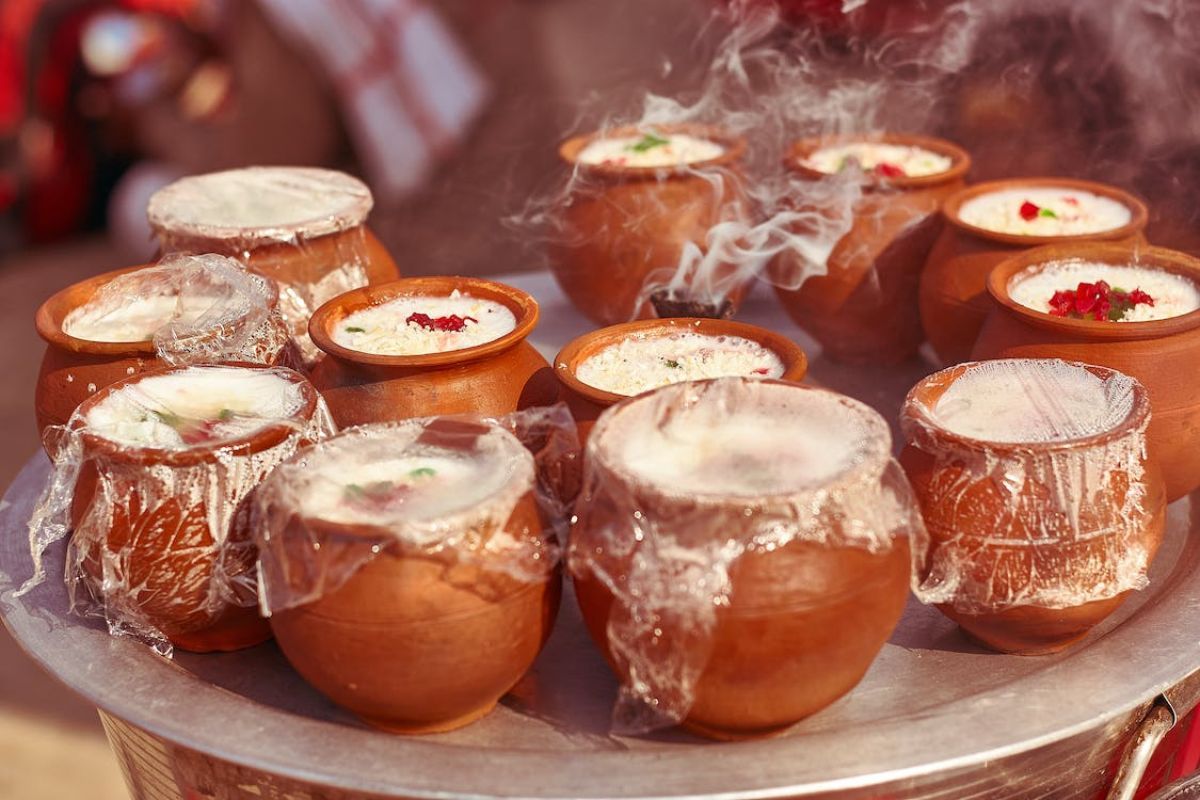 Lassi is a common drink in Northwestern India. Lassi is a yogurt-based drink. The yogurt is blended with water, spices, and fruit. Lassi has got a sweet flavor and has evolved around the clock to bring about many changes to the drink.
Many north Indian restaurants in Dubai serve lassi. You can choose what goes into your lassi from these vendors. Make it sweet or salty, and creamy or crunchy (with fruits).
Price: The average price of a lassi in Dubai is AED10.
Popular spots:
Bangalore Sreeraj Lassi, Meena Bazaar
Lassi Shop (multiple locations in Dubai)
Also read: