Dubai is every foodie's dream haven. You'll find all kinds of mouthwatering foods from the spiciest to the sweetest. With the temperatures rising in Dubai every day, it's no wonder most people turn to cold sweets for comfort from the warm and intensive summers. You can find all kinds of sweets and desserts in Dubai from cheesecakes, puddings, parfaits, shakes to other decadent and extraordinary confections. Though, the most famous among these are ice creams that are soft, creamy, and delicious, making it the most perfect thing to have during the summers of Dubai. Dubai has a lot of ice cream options that will easily satisfy your sweet tooth in just one bite.
Here are some of the best ice creams to try in Dubai:
1. Ice Cream Lab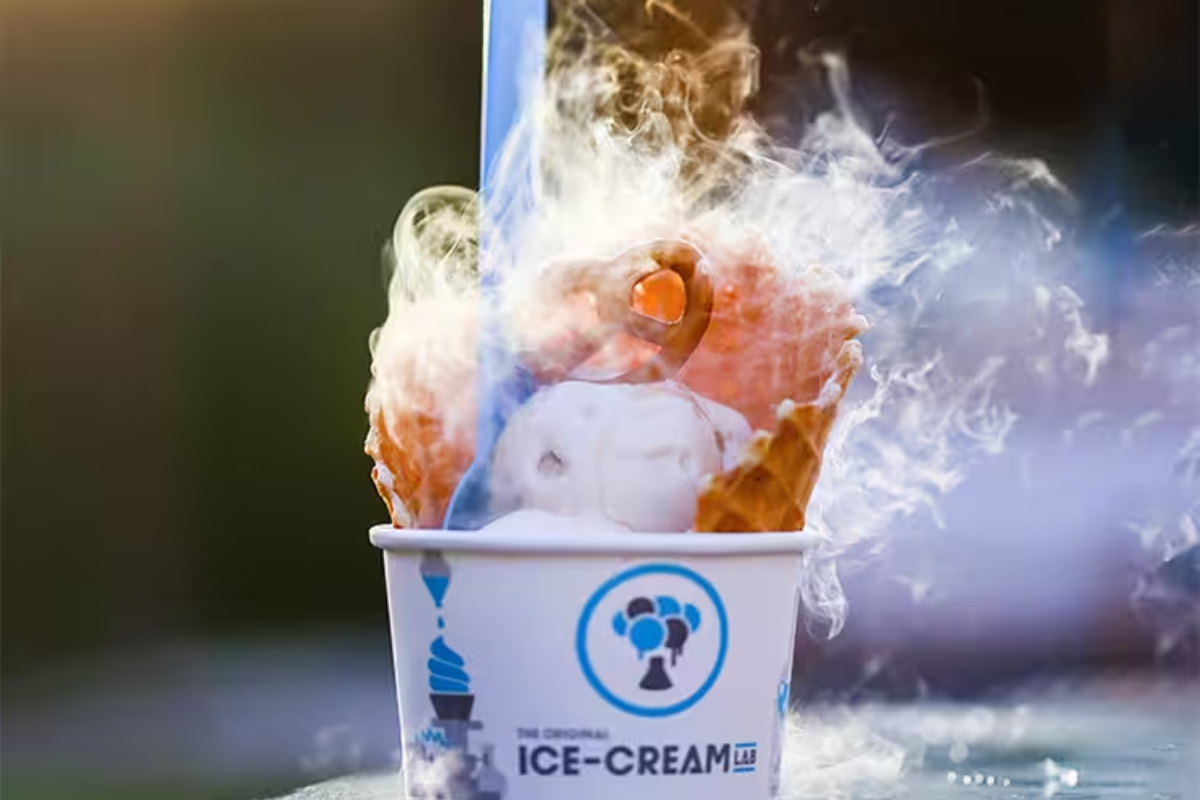 Ice Cream Lab is a unique ice cream spot that brings its molecular gastronomy techniques from California to Dubai. Each of its creation is a true made-to-order ice cream, made with liquid nitrogen right in front of you. With its unique lab-like setting, you'll feel like a scientist while selecting the base and toppings for the machines to instantly freeze them into a delectable dessert. . Watch in awe as the scientific experiment will soon be taste-testing unfolds and choose from innovative flavors such as the 'Rodeo Road', 'Lotus Experiment', 'Affogato Vanilla', and plenty more.
Our Top pick – Mix Fruit Bosco Strawberry Ice cream
Location: Dubai Mall, Downtown Dubai
Price: AED 70
2. Scoopi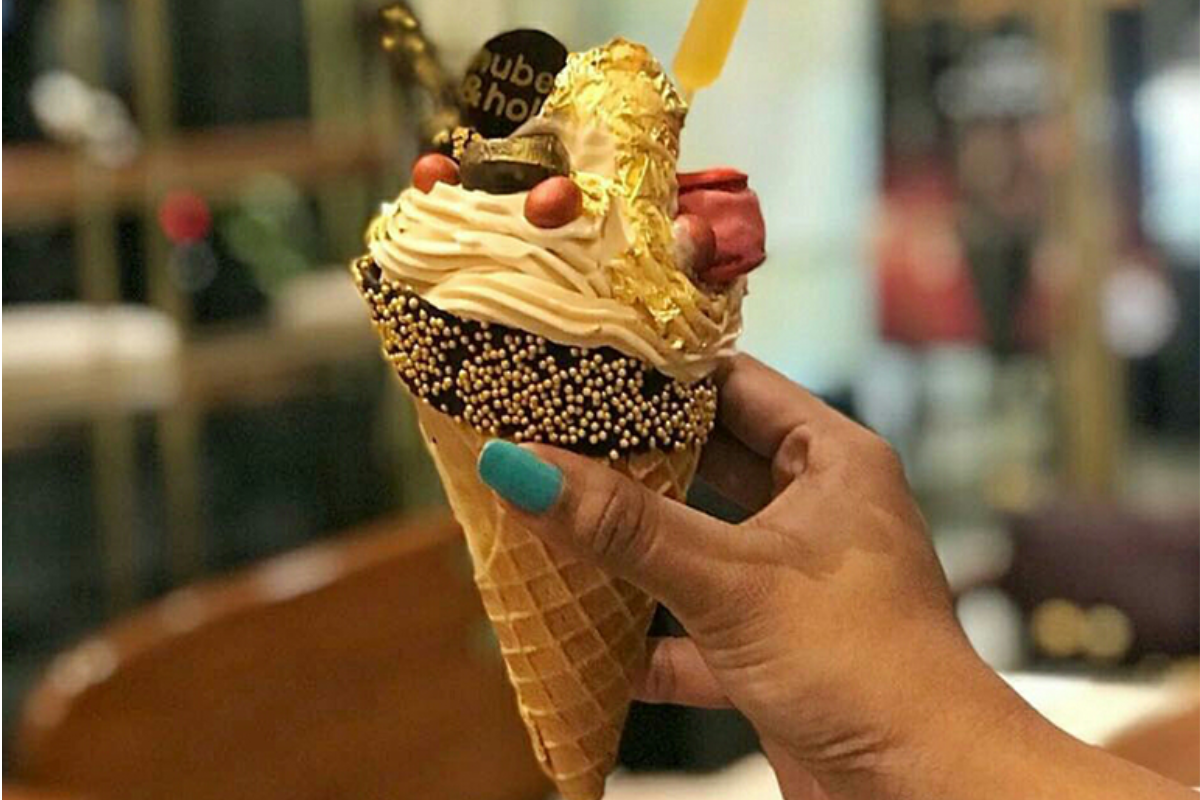 Scoopi is a gourmet ice cream and chocolate café in Dubai that aims to bring world-class and experimental chocolates and ice-creams to you. The most popular ice cream on its vast menu is the Charcoal ice cream with gold which contains gleaming mounds of nitrogen-frozen and smooth black ice cream and is bedecked with a glittering gold leaf crown and served in a charcoal waffle cone. Other very popular and the most priced dish on Scoopi's menu is the Black Diamond, which is not just an ice cream, but a rich experience one can indulge in and never forget. Made with smooth and rich vanilla beans, finest saffron, topped with black truffle slices and edible 23- karat gold leaf and flakes. This royal delight is served in a detailed gold handcrafted bowl with a silver spoon. Truly an experience meant for royals!
Our Top Pick – Kachi Keri Ice Cream
Location: Time Out market, Souk Al Bahar, Downtown Dubai
Price: AED 75
3. Project Chaiwala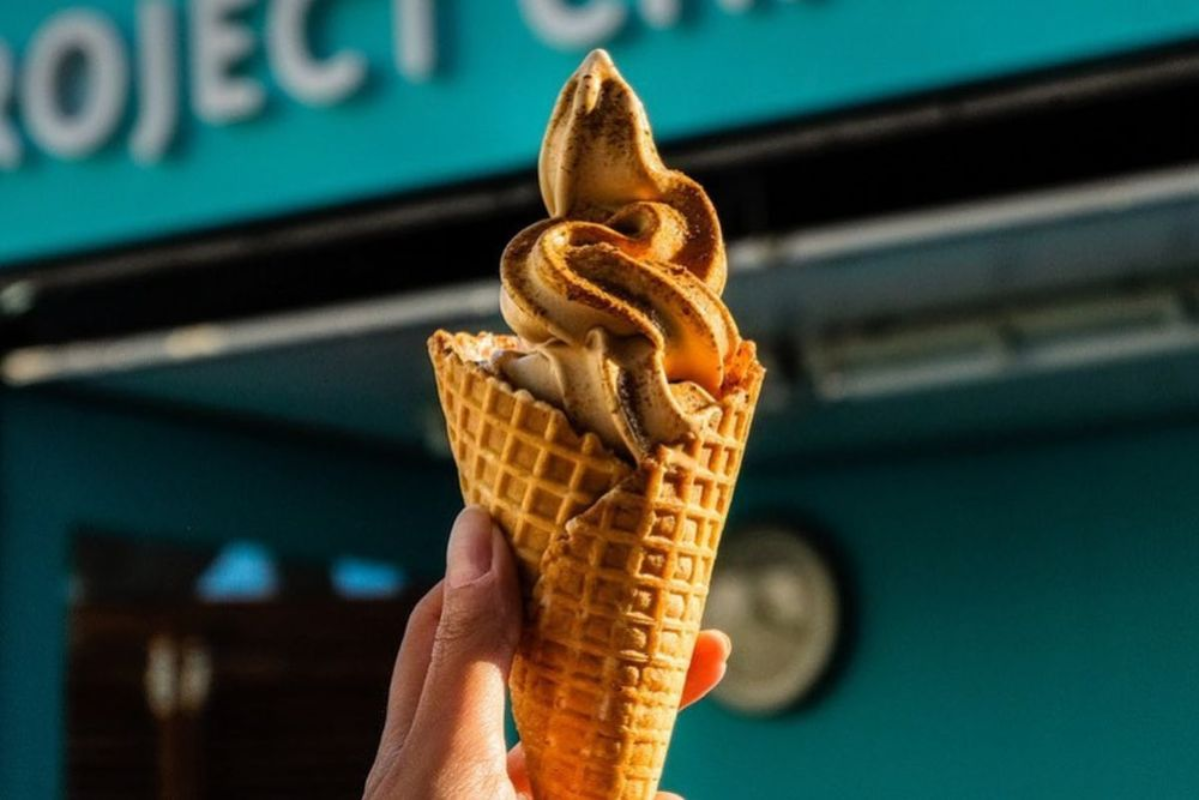 In all the unique ice creams around the world, you would have never heard of a Chai ice cream let alone a Karak Chai Ice cream. Project Chaiwala brings you this unique ice cream that will blow your minds. It will remind you of the nostalgic taste of a good chai and will hit all the right memories. They also have different kinds of unique chai and other Indian street food. Their Karak chai tastes delicious, their Ice cream is not only chai flavored, but you also get to pour more chai on top of it which adds on to its mouth-watering taste. If you love chai and ice cream, you must try this one-of-a-kind ice cream in Dubai!
Our Top Pick – Matcha Green Tea soft serve
Location: Dubai Media City
Price: AED 19
4. Morelli's Gelato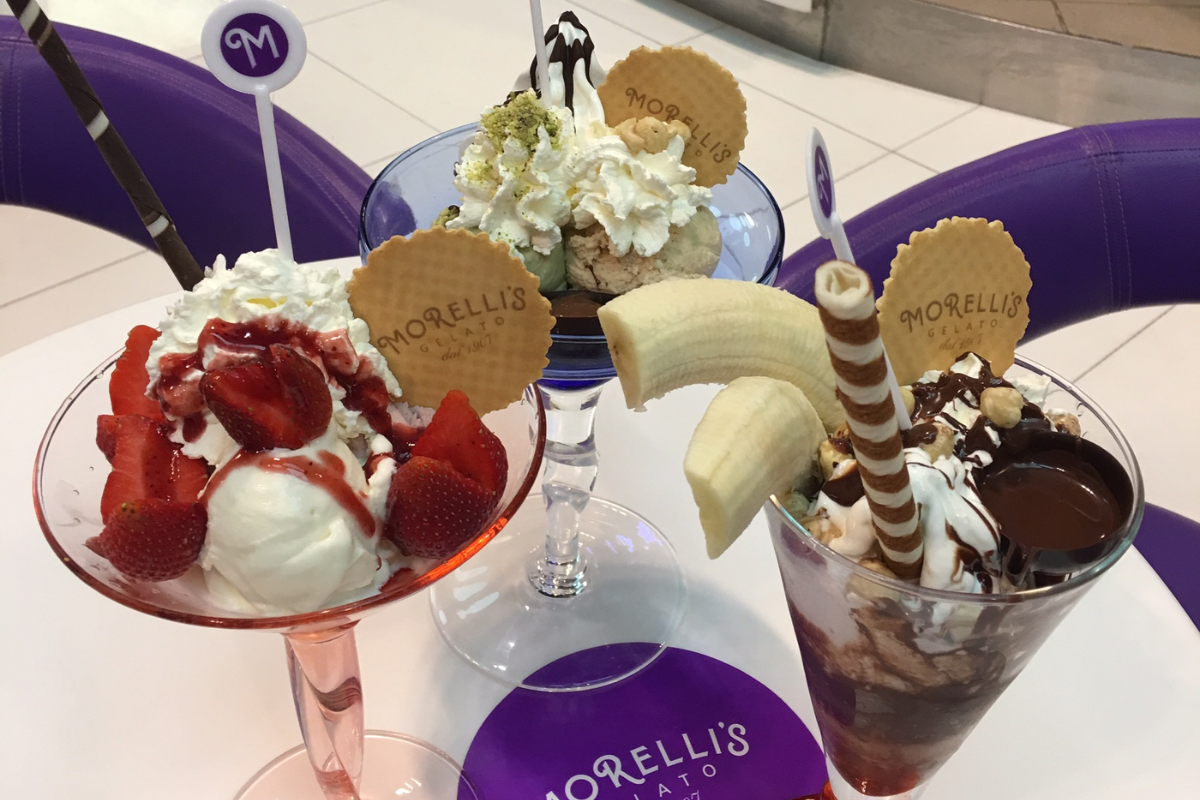 Morelli's Gelato was founded in 1907, and they have been since then making fresh gelato every day in all their outlets throughout the world. Each batch and flavor of gelato is produced using all-natural, fresh ingredients. Morelli's Dulce de leche caramel serve or their popular Banana Split, and ice cream sundaes will make you understand why it has branches all over the world and the most popular ice cream spot of dessert lovers in Dubai. Its unique purple and white interiors represent exquisite craftsmanship and have been consistent since the brand's inception. Visit their JBR beach branch to indulge in delicious and decadent gelato by the serene shore.
Our Top pick – La Dolche Vita
Location: Bluewater Island | Dubai Mall | JBR Beach
Price: AED 90 for 2
5. Yaki No Hana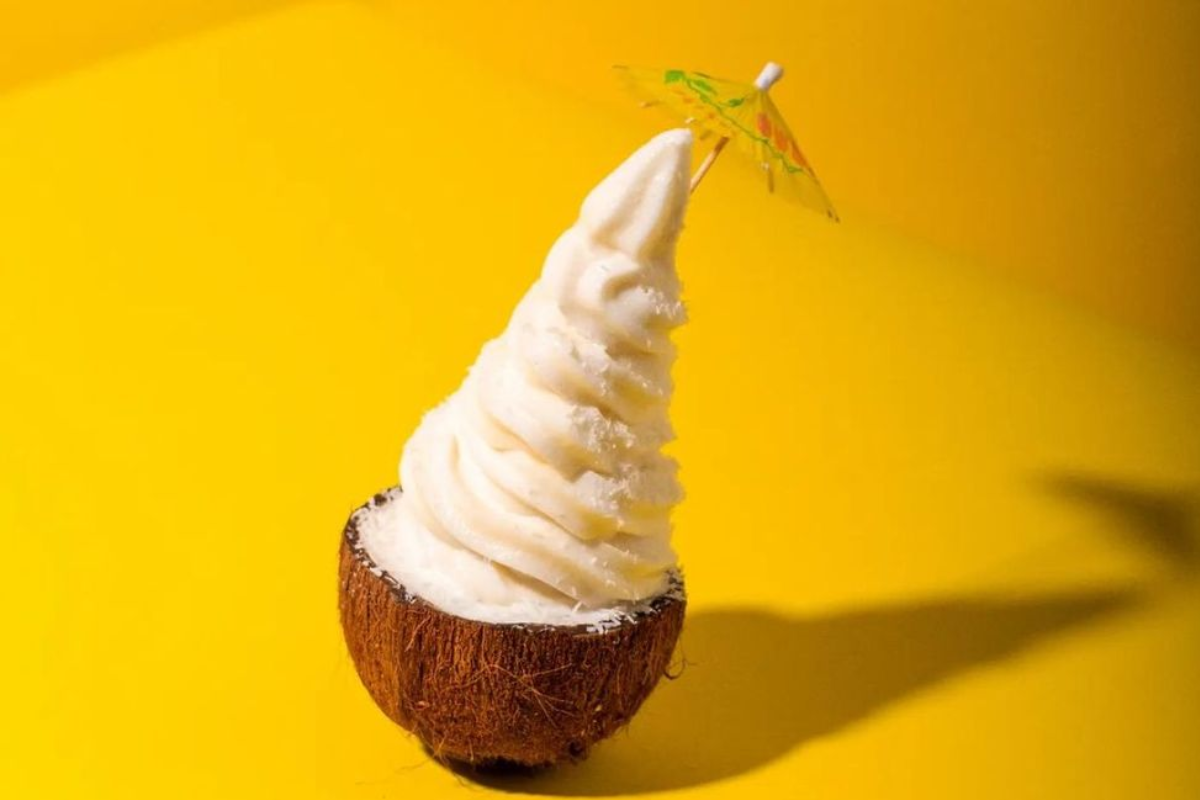 You must have heard of this unique Japanese ice cream parlor in Expo 2020 or Global Village, it is known for its unique and out of the world ice creams flavors and taste. All their ice creams are soft, yummy, and delicious. Their coconut ice cream served on a coconut, Accai ice cream, Mango and strawberry ice cream, Lemon flavored ice cream, Laban flavored ice cream with Oman chips are all extremely delicious and mouth-watering. Their very most popular mango ice cream with a milk cake served with nitrogen and their Cerelac and Frosties ice creams have been featured in most food bloggers Instagram's in Dubai. It has been one of the most popular ice creams of Expo and global village. An ice cream experience you can afford to miss out on in Dubai!
Our Top pick – Crème Brulee Ice cream
Location: Last Exit | Global Village | Al Seef, Dubai Creek
Price: AED 60
6. Ice Kream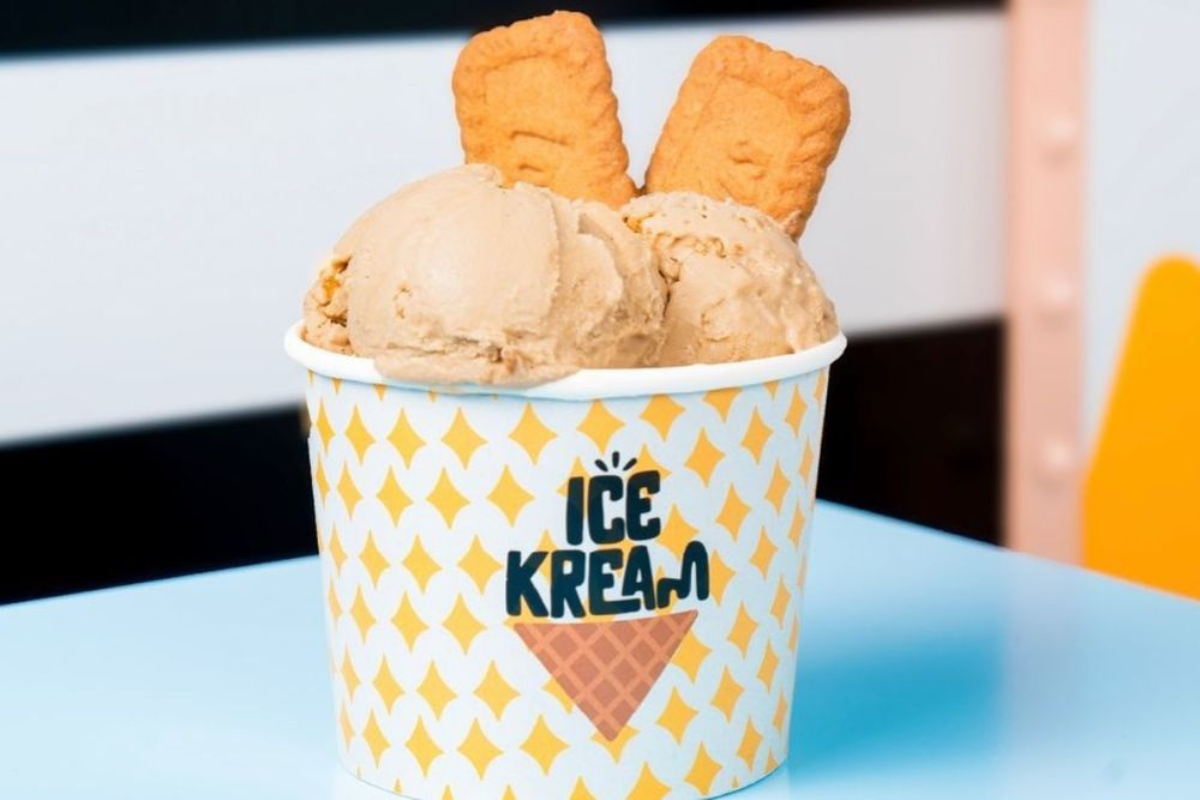 It's time to get lost into the world of ice creams! Ice Kream is a quirky Ice cream parlor that has many different and interesting ice cream options. You can choose however you want your ice cream to be whether you like scoop of ice cream to be in a cone or in a chimney cake cone with chocolate, vanilla bean or even a flavor swirl – The options are endless! Their Mango and coconut Softie that is served in a charcoal cone with a Banana cotton candy swirled around it is just out of this world. It not only looks stunningly unique and Instagrammble but is extremely delicious in taste too. This summer this unique ice cream has to be on your dessert list. This unique ice cream will not only add an aesthetic touch to your Instagram but will also leave you feeling satisfied.
Our Top pick – Maple French Toast Ice Cream
Location: Jumeriah, Dubai
Price: AED 35
7. Temple Creamery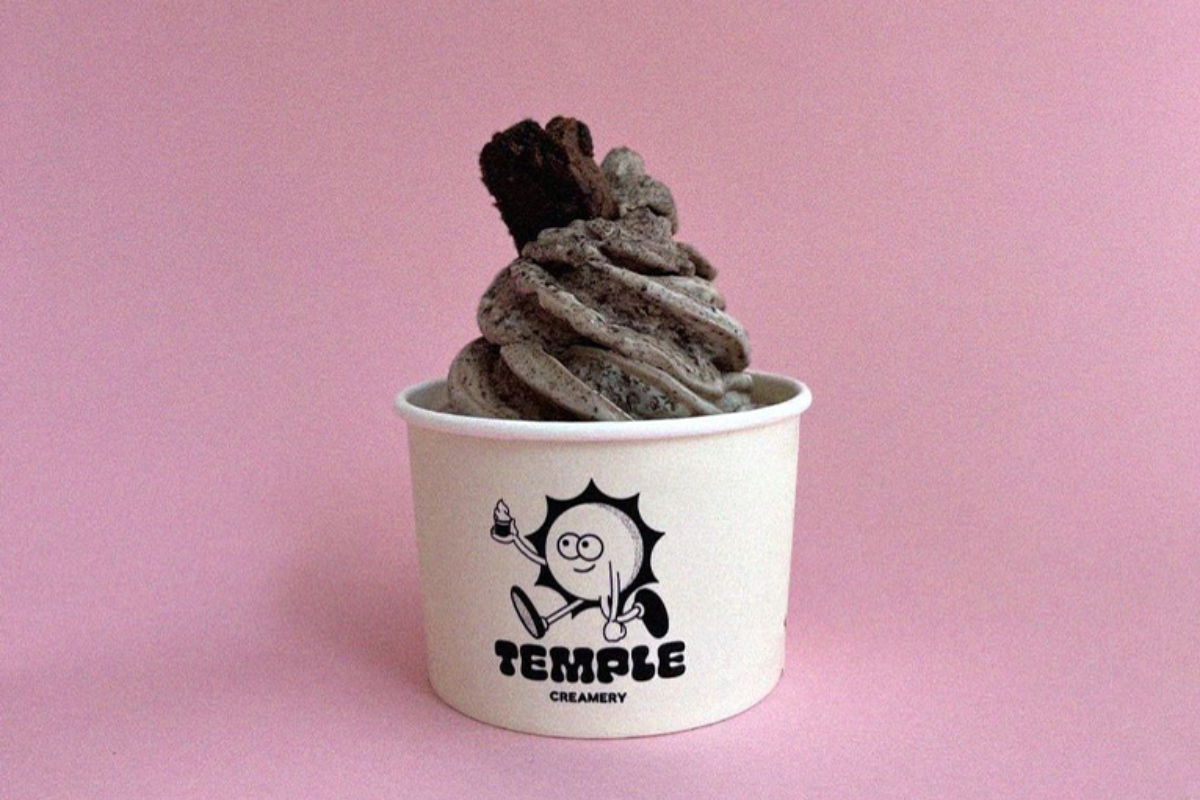 Temple Creamery may appear to be a soft serve shop at first glance, but upon looking closer, you'll notice that it is actually a cereal ice cream bar and café. This ice cream shop, combines the delights of crunchy cereal, brownies, and biscuits with smooth and delicious ice cream, will quickly become your favorite. They'll blend all types of bespoke delights, whether you want dulce de leche Toast Crunch, ruffle chips, or chocolate chip cookies swirled into a lovely vanilla foundation. You can even combine a whole white chocolate Blondie into the softie. This unique ice cream spot in Dubai is a must try for all sweet lovers in the city!
Our Top pick – The Ruffle (Ruffle chips, peanut butter, and Reese's cups)
Location: Al Wasl Rd, Umm Suqeim, Umm Suqeim 1
Price: AED 70
8. Just Fresh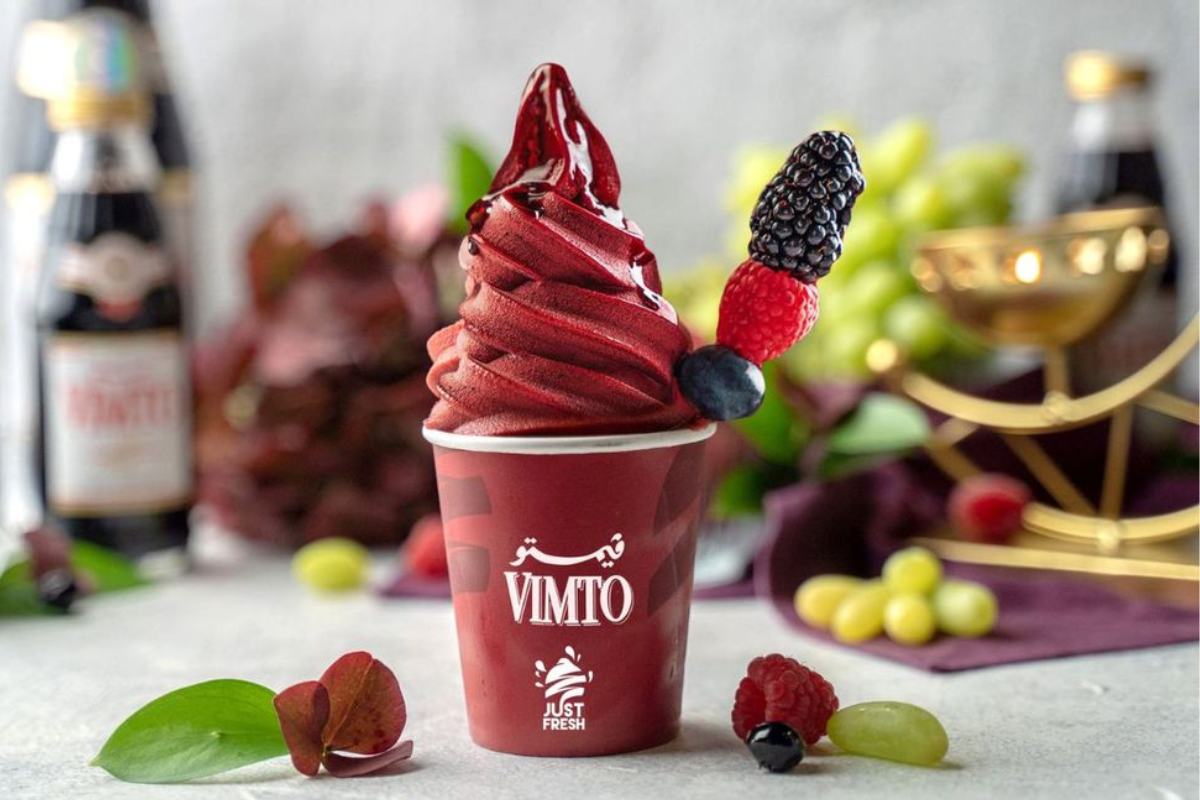 Just Fresh brings you unique and unforgettable ice cream experience unlike no other. They have many other different unique flavors like- Vimto flavored Ice cream, Watermelon Ice cream, Avocado Ice cream, Laban flavored Ice cream served with Oman chips, Passion fruit ice cream and a vast range of other fresh fruit ice creams. Their Mango ice cream is quite popular too. You should try at least 2 flavors of ice creams here and you'll leave with your sweet craving satisfied.
Our Top pick – Kunafa and Baklava Ice creams (Both are just too good!)
Location: Al Quoz, Dubai
Price: AED 22
9. Bachir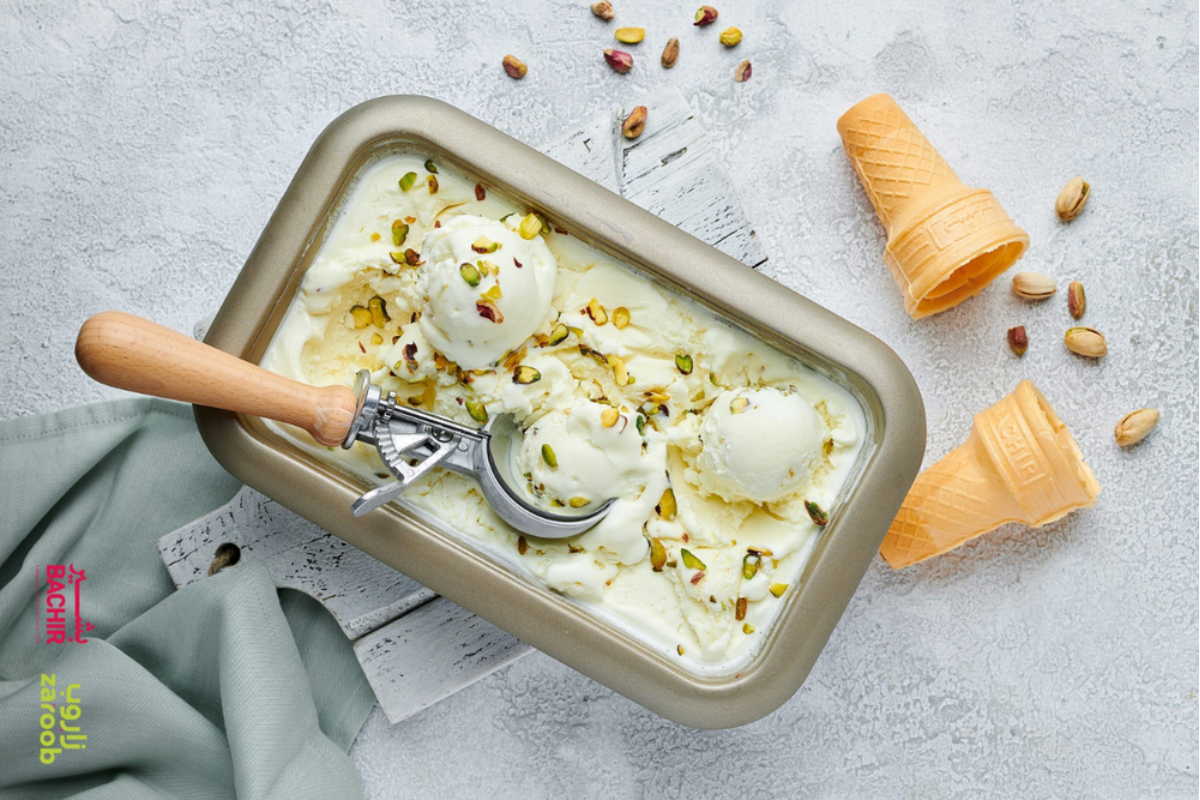 Bachir is an authentic Lebanese brand that has a genuine and poignant history that is as colorful and memorable as its ice cream flavors. This world-famous ice-cream spot is known for its delicious and eye-catching creations, with strawberry, pistachio, vanilla and rose loukoumi as signature flavors. Among foodies, It's Bachir Ice Cream is extremely well-liked. This ice cream is very different from regular gelato because of its unique sticky consistency, but that doesn't make it any less delicious. This tasty Lebanese snack is available in flavors like rose, melon, and milk. True fans, however, prefer the famous 'Glace Achta' which is made of crème de lait, churned with a touch of orange-flower water, sprinkled with pistachios, wand topped with whipped cream. This iconic dessert hits the sweet spot with every bite.
Our Top pick – Mulberry Ice cream
Location: Trade Centre| Motor City |Dubai Marina
Price: AED 140 for 2
Honorable Mentions:
iscream
Nice Cream
BBQ Station
Cool Memorice
Also Read: