Dubai caters to every individual need with the variety of dining and entertainment attractions it holds. You could spend your entire life in the region and still not get over the excitement of living in the region. Many foreign restaurants have made Dubai their home due to the variety of consumers that reside or visit the region.
You are open to a myriad of options when it comes to trying Arabic sweets in Dubai. The Arabic sweet shops in Dubai serve authentic desserts and sweets that are widely popular in the Middle East region. From luqaimat to baklava, you can find anything that could satisfy a sweet tooth roaming in Dubai.
Despite the fact that most Arabic sweets are made with less than four ingredients, it tastes delicious and melts in your mouth like a dream. If you are looking to taste Arabic sweets, here are some of the must-try Arabic sweets in Dubai that you should not miss out on.
Luqaimat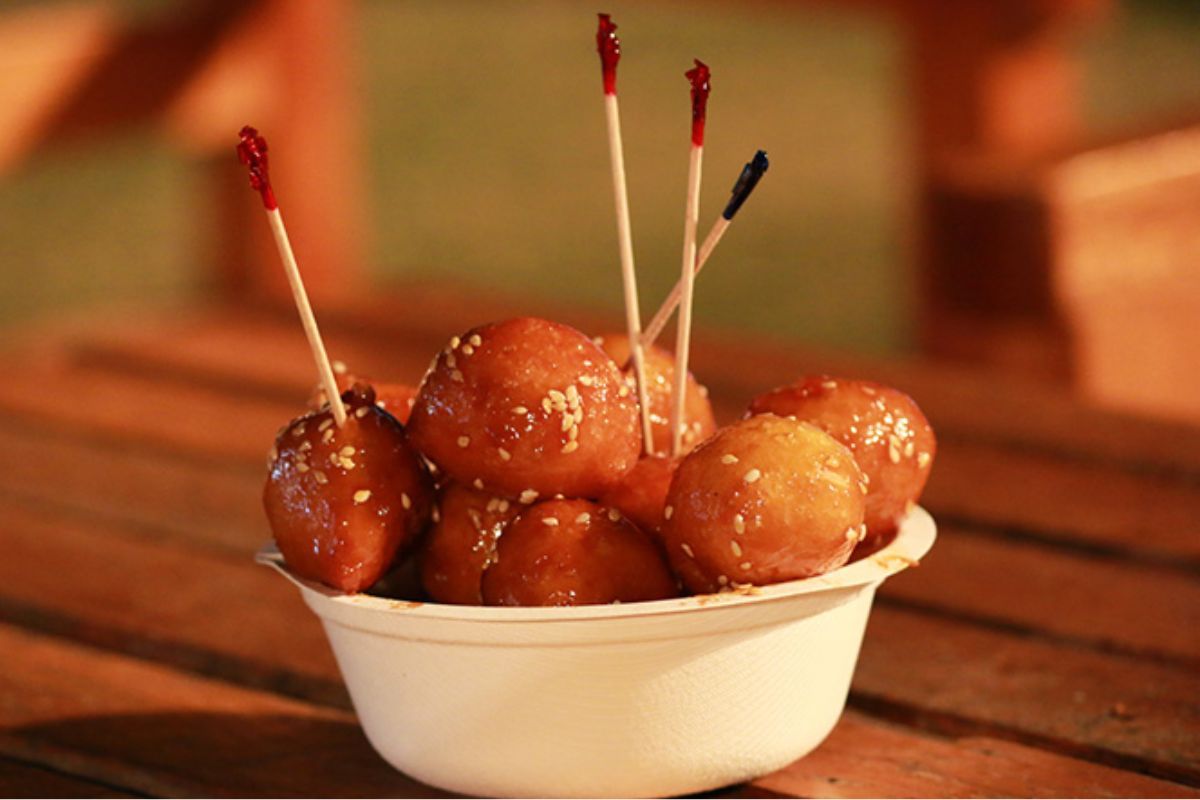 Luqaimat or Logma is one of the most popular Middle Eastern sweet dishes you can find in Dubai. It is prepared with the yeast-leavened dough which is deep-fried and served with date syrup and sesame seeds as toppings. This dish is best consumed hot and warm. The outer texture of luqaimat is crunchy which very well compliments the softer inner texture.
You can find luqaimat at all most every Arabic restaurant in the region. They can also be found in carnivals and festival zones. The process of making luqaimat has a different fan base. The dough is thrown into hot air in a rhythmic motion. You can see Emirati women making it live at the carnivals and heritage festivals.
Popular locations to try: Logma – Dubai Mall, HumYum – Kite Beach, Loqmato – Dubai Mall
Average price: AED30
Kunafa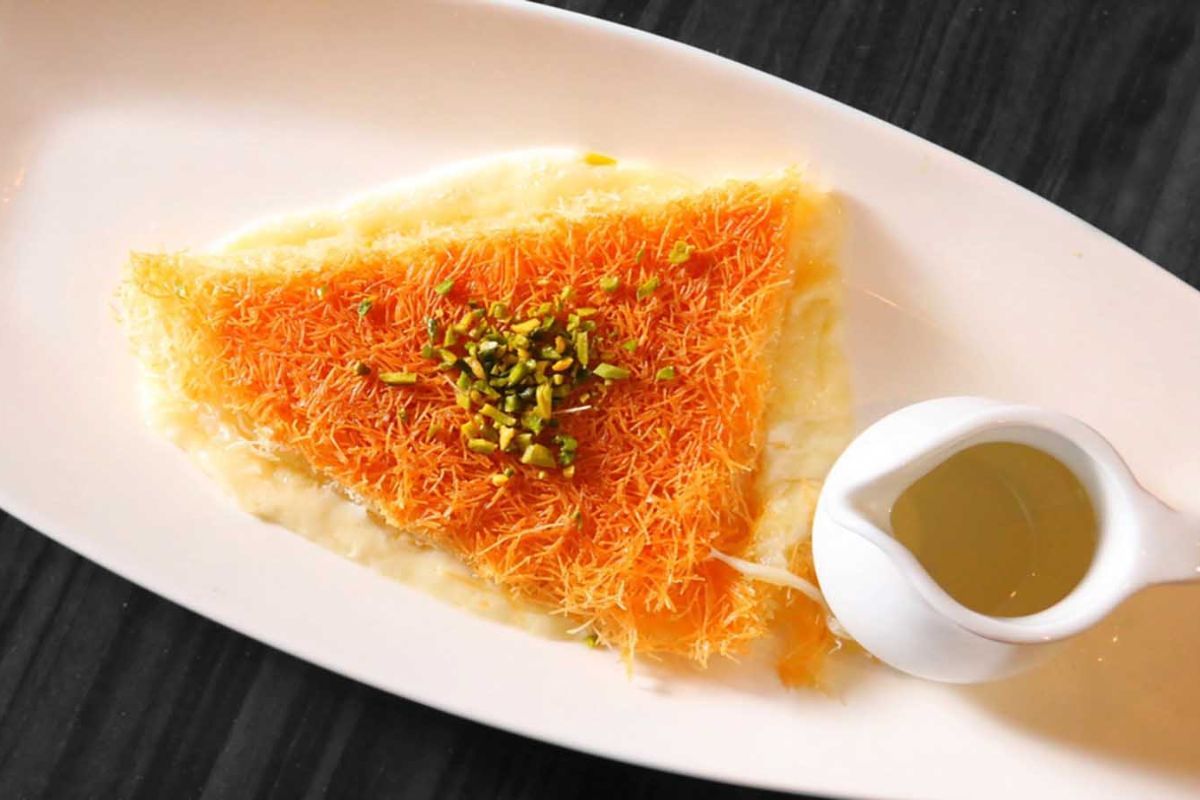 Kunafa is a popular Middle Eastern dessert served in the region. It is made with a spun pastry called kataifi layered with cream cheese filling and topped with nuts like pistachios and rose petals. When served, kunafa is soaked in a sugar syrup called attar. Kunafa has evolved over the years to meet everyone's tastebuds, therefore, you can now see kunafa with different fillings. Nutella, lotus biscoff, and pistachio cream are some of the other fillings you can find in kunafa.
Kunafa is served in most Arabic sweet shops and restaurants. Frozen kunafa can be found in supermarkets in Dubai. There are many food chains that serve only kunafa like Mr. Kunafa and Just Kunafa. It is best consumed warm for the filling to melt in your mouth.
Popular locations to try: Just Kunafa – Downtown Dubai, Nablus Traditional Kanafeh – Al Seef, Feras Sweets – Al Barsha
Average price: AED23
Umm Ali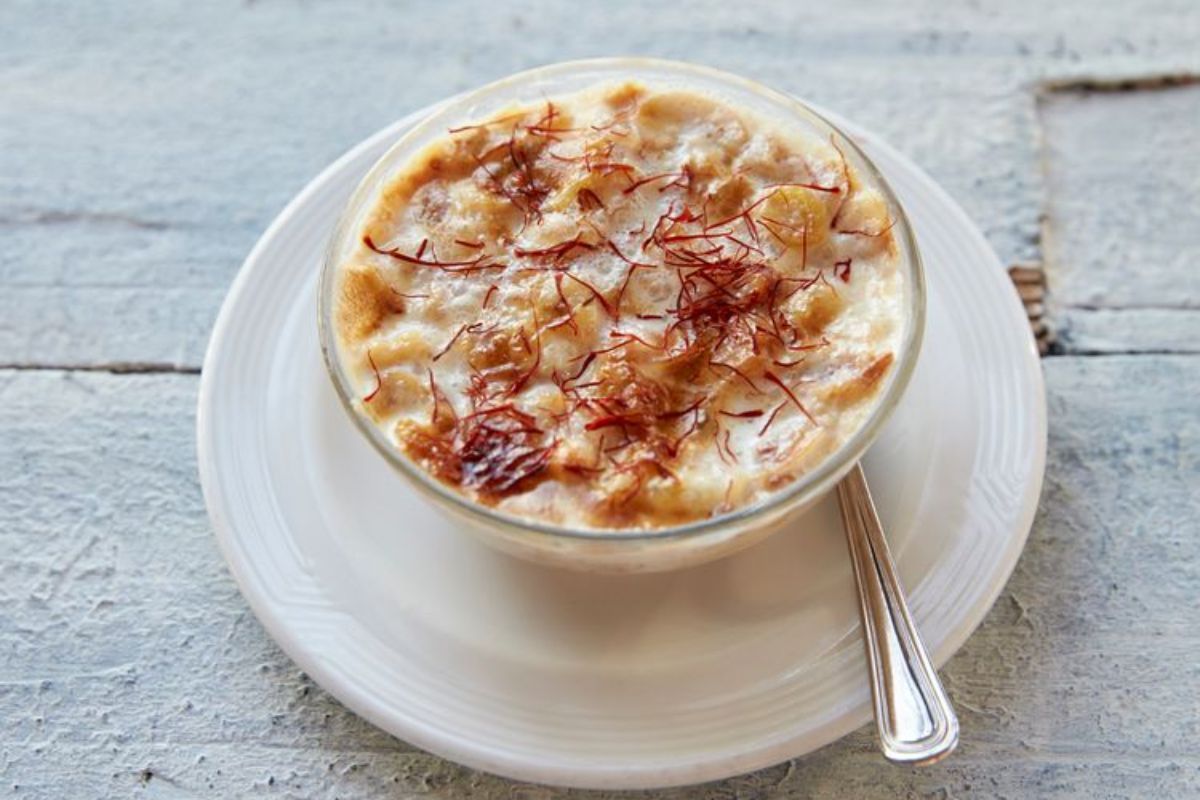 Umm Ali is a soft Arabic dessert popular among the locals in Dubai. This Egyptian dessert draws slight similarity to the western bread pudding. This soft dessert is prepared from puff pastry or flaky bread. The pastry is then soaked in cream, milk, and condensed milk. It is baked in the oven or heated on the stovetop. It is then topped with crushed nuts, dates, or dried coconut flakes. You can serve this dish hot or cold.
You can find Umm Ali in Arabic sweet shops and some restaurants. Umm Ali is also seen in buffet spreads offering Middle Eastern cuisine. The preparation of this Egyptian dessert is easier for you to imitate at your home.
Popular locations to try: Um Ali Restaurant – Al Warqa, ILA Restaurant & Café – Al Seef, Al Malki – Al Barsha
Average price: AED25
Basbousa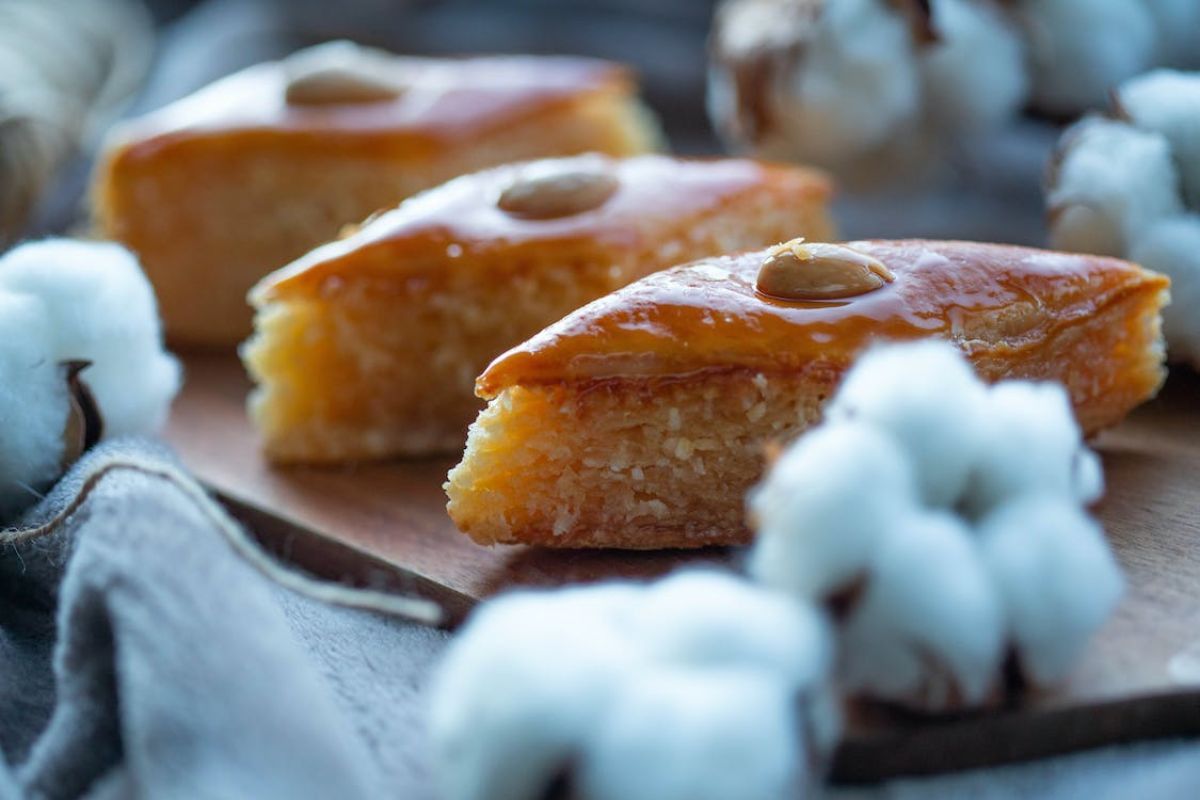 Basbousa is a popular sweet item in Levantine cuisine. It holds a texture similar to that of a cake. Basbousa is made with semolina batter. It is soaked in sugar syrup flavored with rose or orange blossom water. It is generally topped with nuts like almonds and pistachios. This dish has evolved with time to suit people's tastebuds. You can find a variety of Basbousa today. Basbousa is also known by the name harissa in the Levant region. This dish is widely popular during Ramadan.
Basbousa is available in most Arabic sweets and bakery shops. You can also find them in supermarkets. You can serve basbousa hot or cold. There are some brands like Basboussa that serve authentic and exotic Basbousa in the region.
Popular locations to try: Al Fanar Restaurant & Café – Canal Walk, Hadoota Masreya – Al Safa, Rawabina Restaurant & Café – Umm al Sheif
Average price: AED20
Maamoul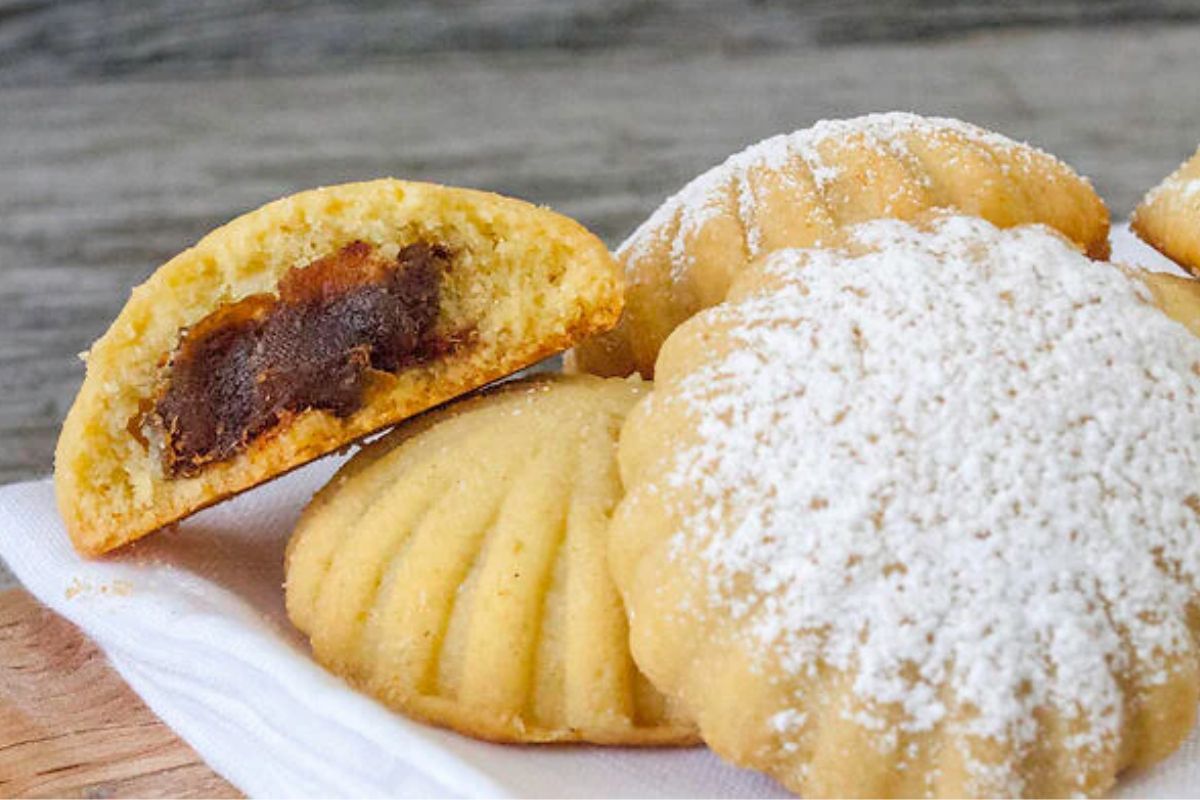 Maamoul is a butter cookie filled with dates paste inside it. It is made with semolina flour, spices, and butter. The slight spice flavor compliments the rich sweet flavor of the dates inside. The date fillings can be replaced with dry fruits like figs, pistachios, walnuts, and almonds. This Arabic dish is popular in the region during Eid, Purim, and Easter. Maamouls are not easily perishable and hence can be stored for a longer time. A special wooden mold called tabe is used to create beautiful patterns on maamoul.
Maamoul can be bought from Arabic sweet shops, bakeries, and most supermarkets in Dubai. The homemade Maamoul tastes different than the ones bought from the stores. Maamoul is usually served with Arabic coffee.
Popular locations to try: Al Samadi Sweets – Deira, La Patisserie – Al Garhoud, Al Hallab Restaurant & Sweets, Al Garhoud
Average price: AED30 per kg
Baklava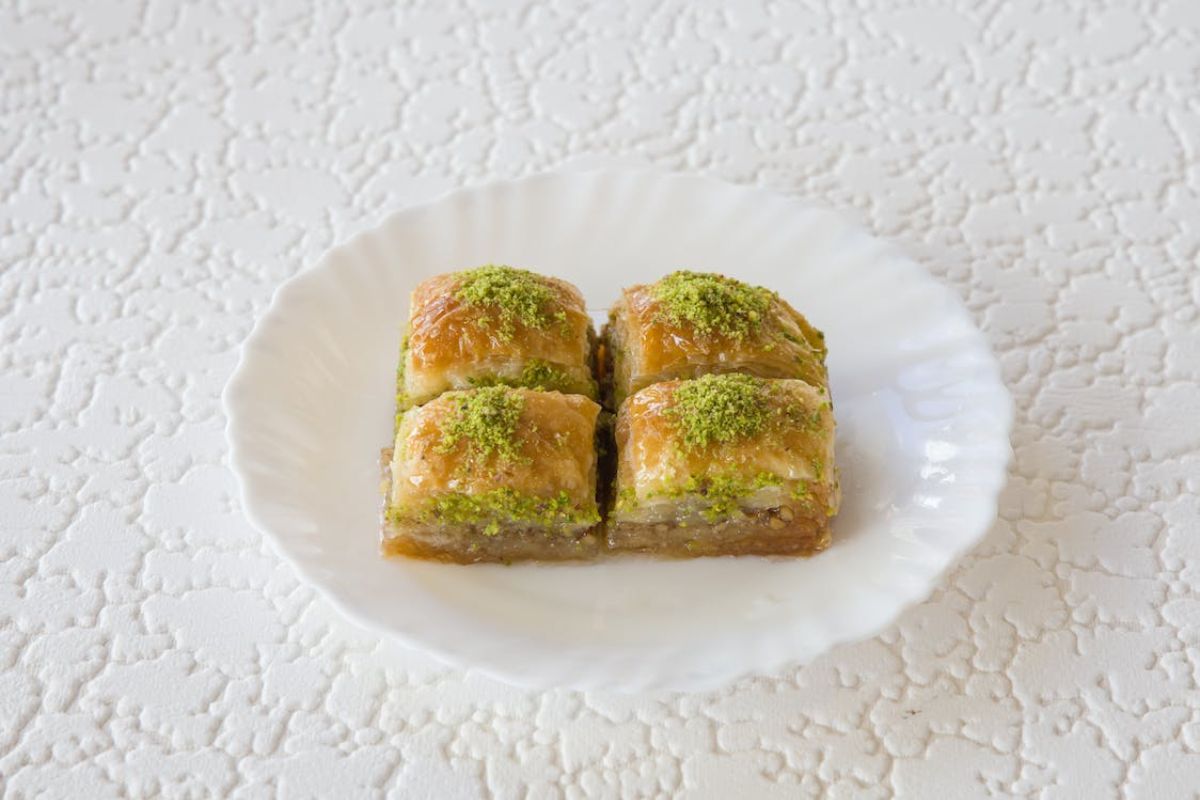 Baklava is a very popular Turkish dessert in Dubai. This layered sweet pastry dessert is made with filo pastry. It is soaked in sweetened syrup or honey for sweetness and served with toppings like pistachios. The layers are very thin that almost become transparent when the butter layer is added. This dessert takes various forms in the bakeries. These days you can see baklava served with ice cream in between the layers.
Dubai is home to many restaurants that serve authentic baklavas. You can visit Arabic sweet shops and bakeries or Turkish restaurants to taste the best baklavas in Dubai. Some Arabic restaurants also serve this Turkish dessert. You can also buy them at supermarkets in the region.
Popular locations to try: Al Reef Lebanese Bakery – Al Karama, Bosporus – Dubai Mall, Café Bateel – Marina Walk Dubai
Average price: AED26
Halawat el Jibn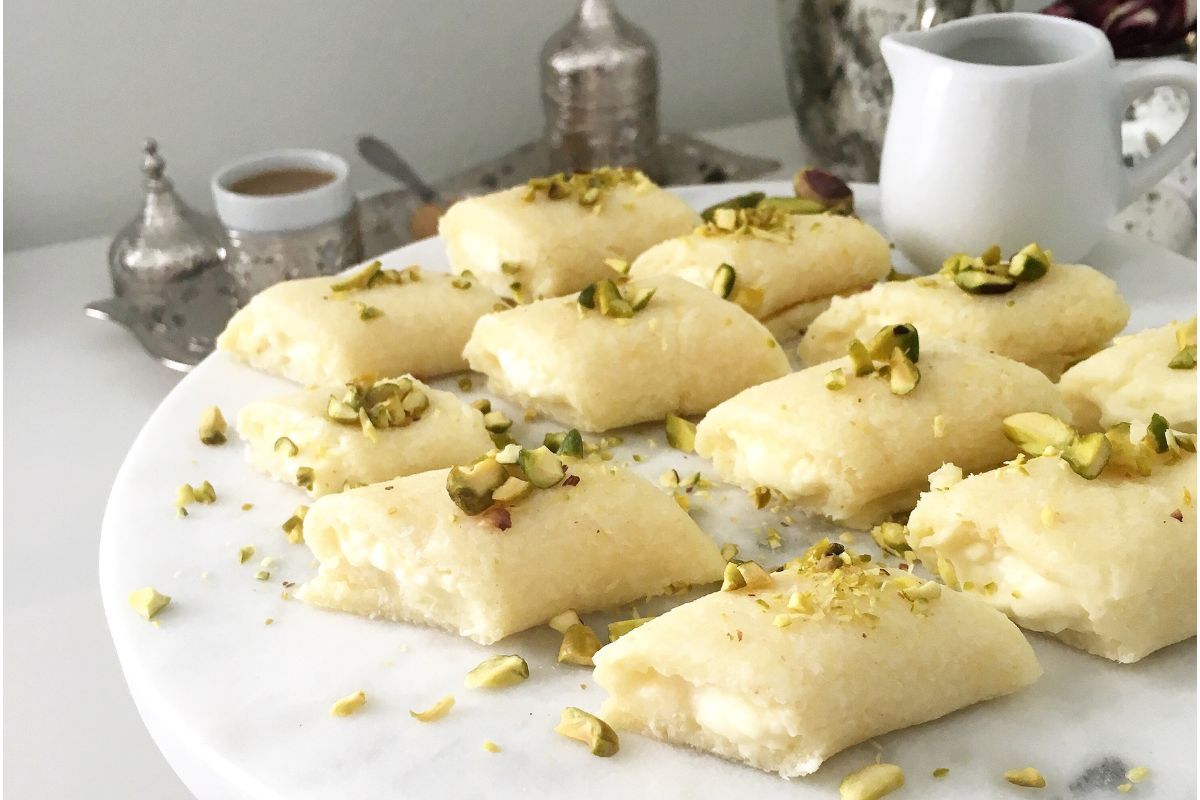 Halawat el Jibn is a Syrian sweet dish popular among the Arabs in the region. It is also called sweet cheese rolls. This dessert is made of semolina and cheese dough. It is filled with cream and topped with pistachios. Rose water or orange-flavored sugar syrup is drizzled over them to bring sweetness to the dish.
You can find Halawat el Jibn at restaurants that serve Levantine cuisine and Arabic sweet shops. Some supermarkets in Dubai sell this exquisite Syrian sweet dish.
Popular locations to try: Nabeel Nafisa Sweets – Al Barsha, Karam Al Bahr – Dubai Festival City, La Patisserie – Al Garhoud
Average price: AED50 per kg
Muhallabiya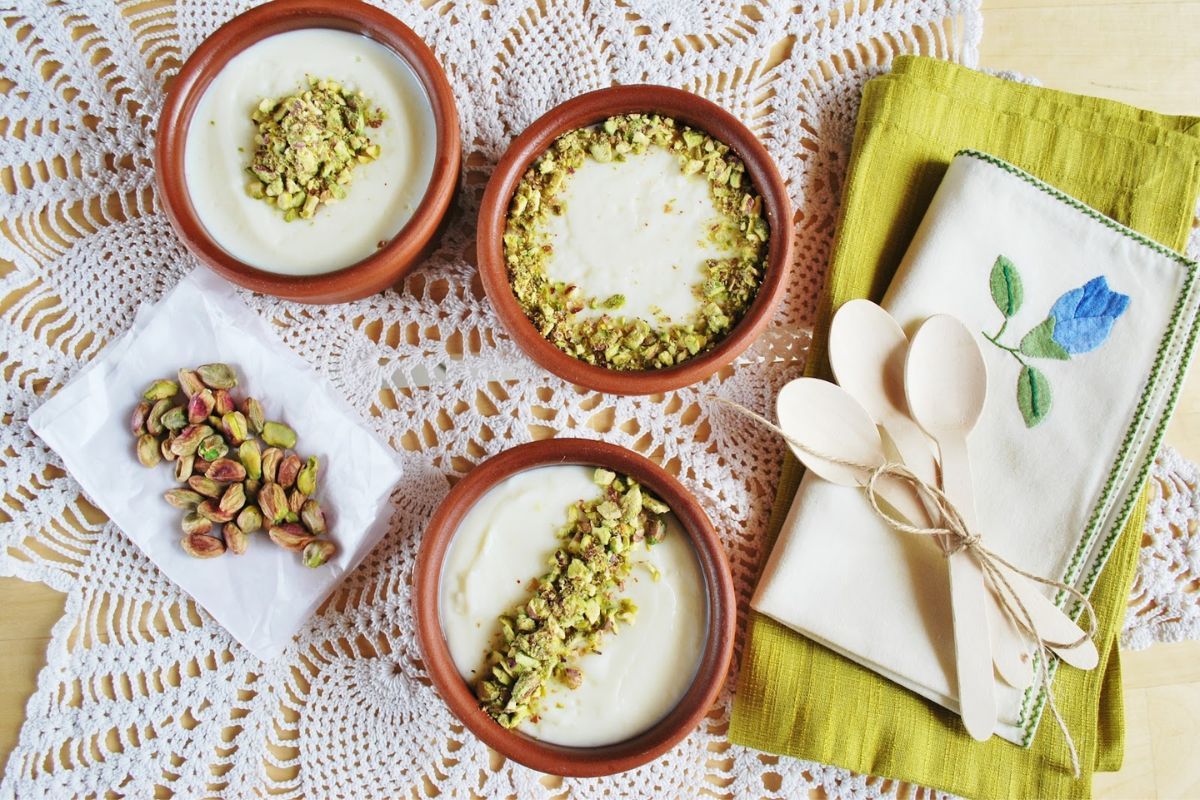 Muhallabiya is an Arabic dessert that has its origins in Persia. This dish is popular in Dubai during Ramadan on Iftar spreads. Muhallabiya is similar to milk pudding and is made with rice, sugar, corn flour, and milk. The jelly-like texture is derived from rice flour, corn starch, or semolina. The pudding also is slightly flavored with rose water. The dessert is topped with nuts, fruits, and cream. Muhallabiya is known by different names like mahalabia, muhallebi, and mahallabiyeh in various parts of the Levant region.
You can find muhallabiya at Arabic Sweets shops and restaurants in the region. In supermarkets, you can also find muhallabiya mix which eases the process of making the dessert.
Popular locations to try: Al Mandaloun – DIFC, Mezza House – Downtown Dubai, Al Fanar Restaurant & Café – Al Seef
Average price: AED20
Chebab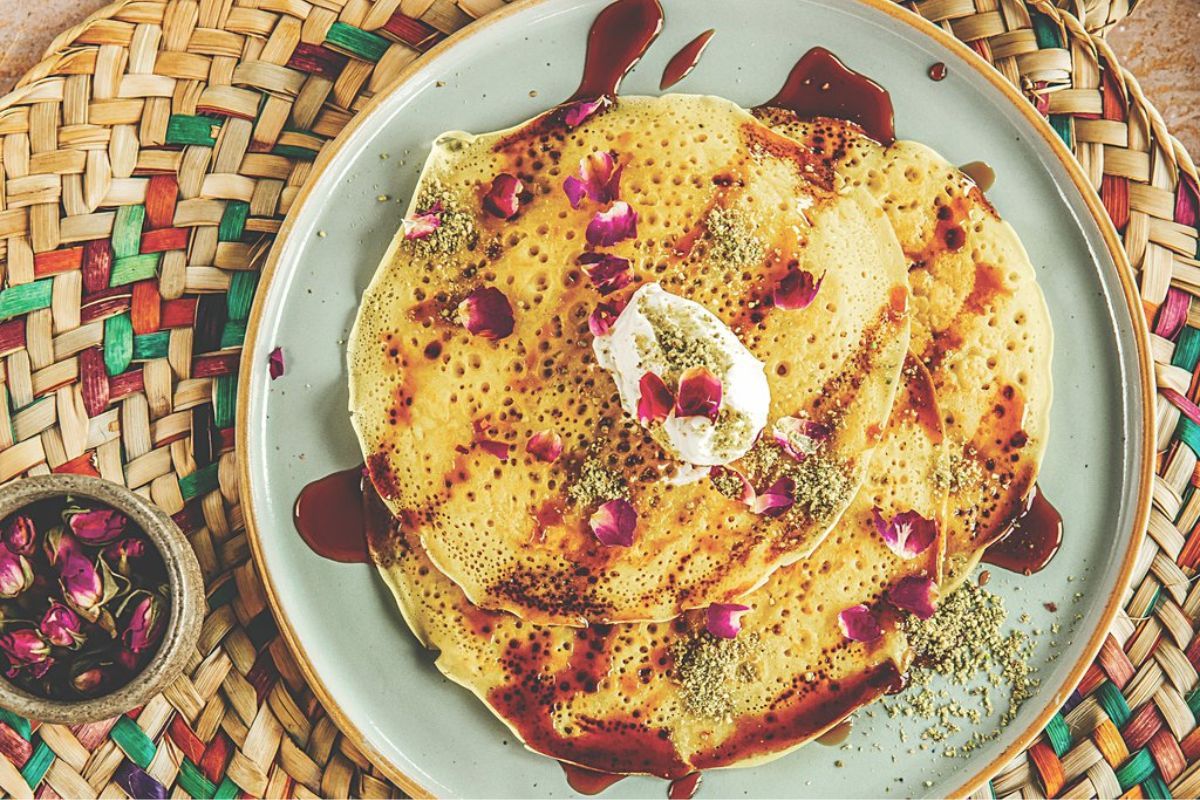 Chebab is an Arabic pancake-like sweet dish often consumed as breakfast in the region. This Emirati favorite pancakes are made with flour, yeast, milk, sugar, and eggs. The batter is often flavored with cardamom, turmeric, and saffron. It is served with butter, honey, sugar, jam, or date syrup. The batter mix holds high significance in the taste of chebab and therefore, each restaurant has its own guarded recipe of the dish.
You can taste chebab at Arabian restaurants in Dubai. This sweet dish is also easy to make at home.
Popular locations to try: SMAT Resto & Café – Dubai Design District, Arabian Tea House & Restaurant – Al Fahidi, Bait al Kanafa Traditional Foods – Deira
Average price: AED10
Khameer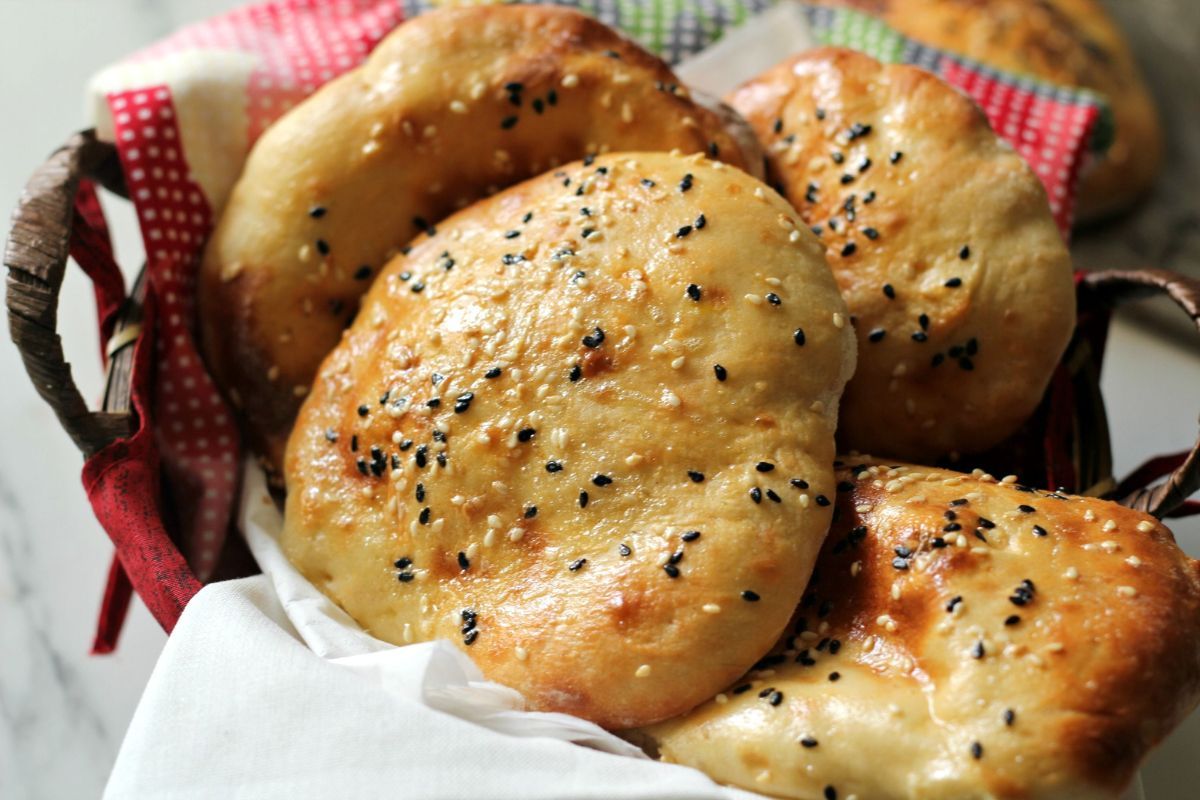 Khameer is an Emirati flatbread usually served in breakfast spreads. Khameer is made with wheat or barley dough. The Arabic word 'khameer' means yeast. The bakers try to create variety in the dish by adding dates, saffron, and turmeric to the bread. The bread is served with cheese and honey. With evolution, this flatbread now has delicious combinations with Nutella, peanut butter and jam, and sweet apple pie. The traditional way of serving Khameer is with a side of eggs, date syrup, and cream cheese.
You can taste the best khameer at Emirati restaurants and bakeries in the region. Try to visit restaurants that serve authentic Khameer bread.
Popular locations to try: Arabia Tea House & Restaurant – Al Fahidi, Al Fanar Restaurant & Café – Al Seef, SMAT Resto & Café – Dubai Design District
Average price: AED15
Also read: