Spanish food is a staple of Mediterranean cuisine. Well known internationally for its fresh produce and abundance of flavour in each dish prepared. Dubai is a diverse city that offers delicious food from various regions worldwide. One of which is the beloved Spanish cuisine. In this article, you can check out the Iberian dishes of the vibrant on this list. You will know the best Spanish restaurants in Dubai to enjoy with your loved ones.

Tapeo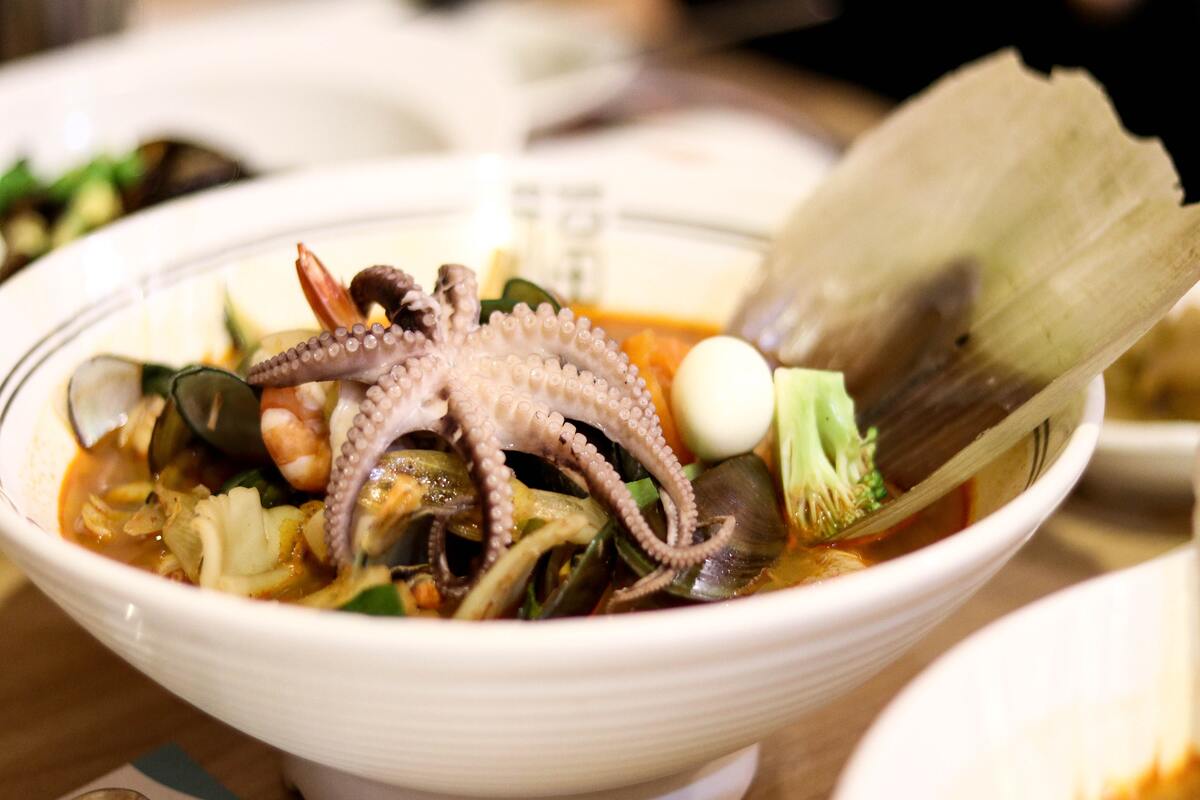 Tapeo is a Spanish restaurant designed like a fusion of the Mediterranean with some modern furniture. Order Paella a la mixta with garlic shrimp or a medium rare steak. This restaurant is designed for indecisive diners who want to order more than one thing. The ambience is calm and inviting. You can order a hearty meal that will surely not disappoint.
Check out the tapas menu, and try the Spanish cuisine you can share with your friends. Tapeo will transport you to a different region and time in history.

Location: Dubai mall, Financial Center Rd - Downtown Dubai - Dubai
Timings: Monday to Saturday. 10:00 Am - 1:00 Am
Price Range: (per person) AED 90
Read more about - Top 10 Things to do in Downtown Dubai

Seville's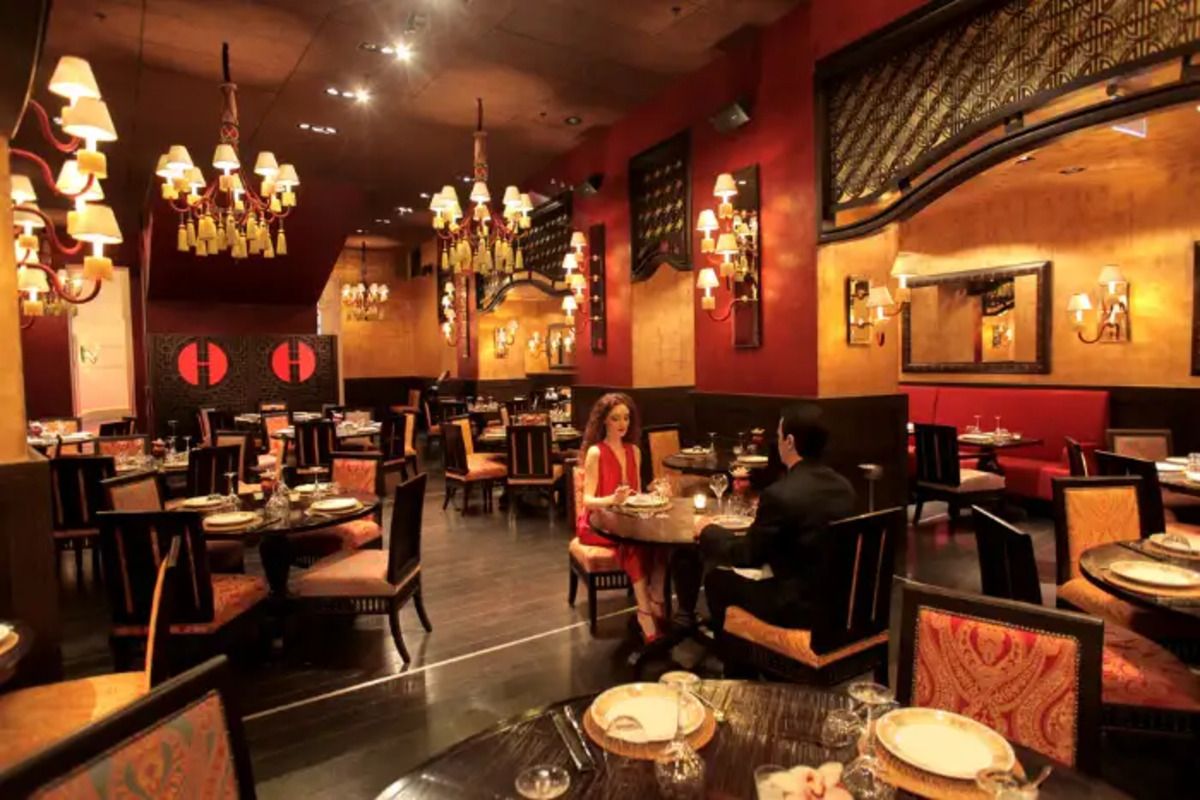 Located in WAFI's City, This elegant Spanish restaurant offering a tapas bar provides a beautiful authentic dining experience to all its diners. Discover the traditional dishes, Tortilla De Patatas and Gambas Al Ajilon. All are paired with a great wine selection straight from its Iberian home.
Location: Pyramids At Wafi, Umm Hurair
Timings: Sun - Thurs 10 am to 10 pm, Fri - Sat 10 am to 12 pm
Price Range: AED 350

Casa de Tapas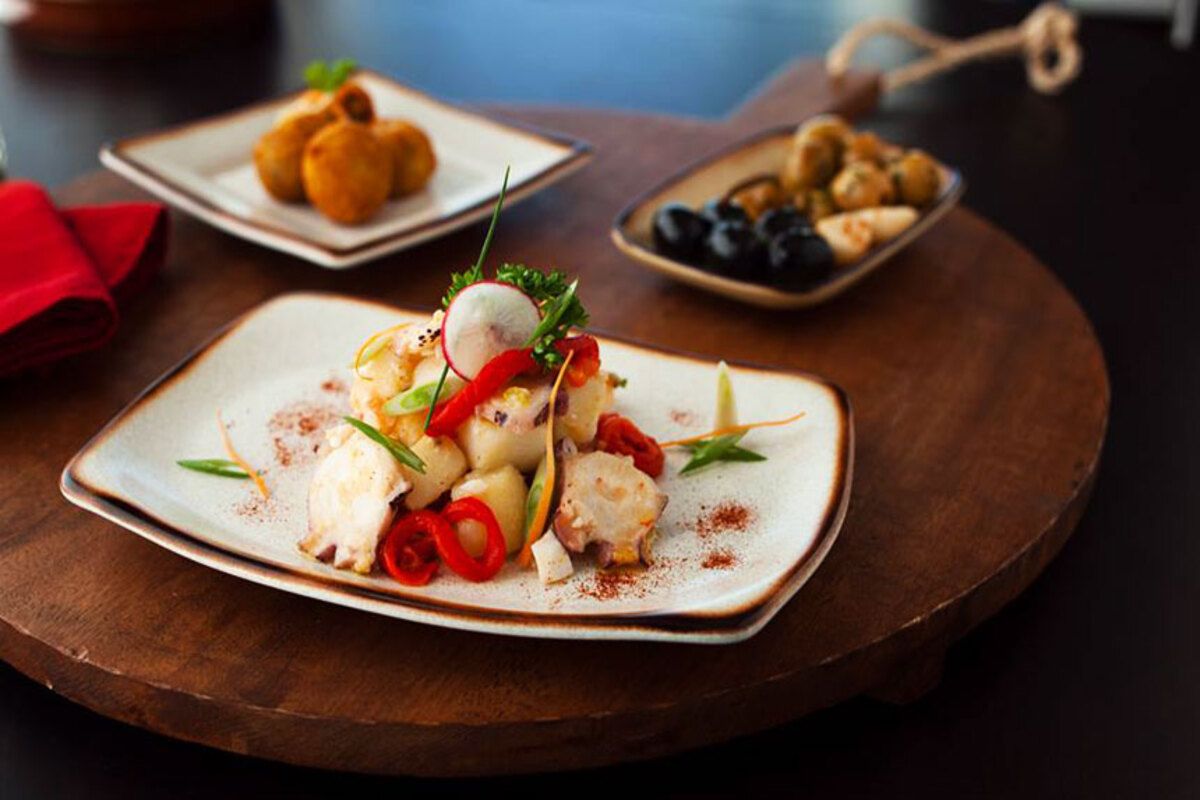 Near Park Hyatt in Dubai Creek Yacht Club, you will find a quiet diner known as Casa de Tapas. A jovial place where people meet to have a good time. During football seasons, do expect loyal fans to show up and watch the enticing matches.
The decor is unique, with leaning pillars parallelling the tilted glass window view of Duba Creek. The dark oak dining tables match the colour of the wooden floor tiles. Each table is elegantly set with vibrant red napkins that stand out on every diner's plate.  
In the afternoon, soft and warm lighting is turned on, giving a romantic feel to the place. One thing Casa de Tapas does well is the preservation of the authenticity of Spanish food to its fresh and simple base. Here you can order a Seafood Paella filled with beans, chicken, peppers and delicious crustaceans.
Location: Dubai Creek Golf & Yacht Club - Dubai
Timings: Tuesday to Sunday, 5:00 pm to 1 am, Closed on Monday
Price Range: AED 250
Read more  about - Dubai Creek Harbour: The Iconic Waterfront

Cielo Sky Lounge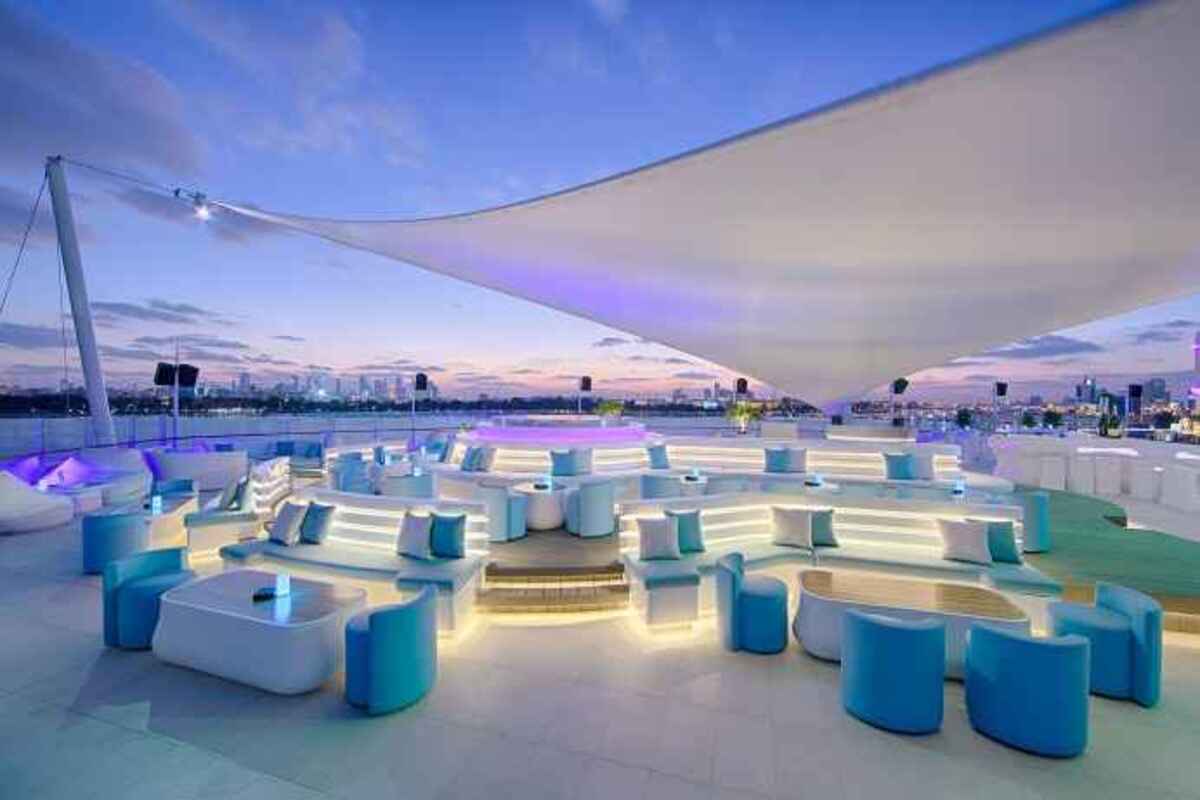 Cielo Sky Lounge is a bar on the rooftop of Dubai Creek Yacht Club. With captivating panoramic views that reveal the magnificent cityscape of Dubai City. The best time of visit is during the sunset when the lounge is rearranged to accommodate a late-night lounge. You can enjoy the music, chitchat and share your friends' delicious tapas with your drinks.  
To reach the Cielo Sky Lounge, you need access to the exclusive elevator that takes you straight to the rooftop. The ambience achieved with the decore, skyline view, and mellow music transports you straight to the Mediterranean.  
Location: Dubai Creek Golf & Yacht Club (next to) The Park Hyatt - Dubai
Timings: (Monday to Thursday) 5:00 pm to 2:00 am,  (Friday and Saturday) 5:00 pm to 3:00 am
Price Range: AED 350

El Sur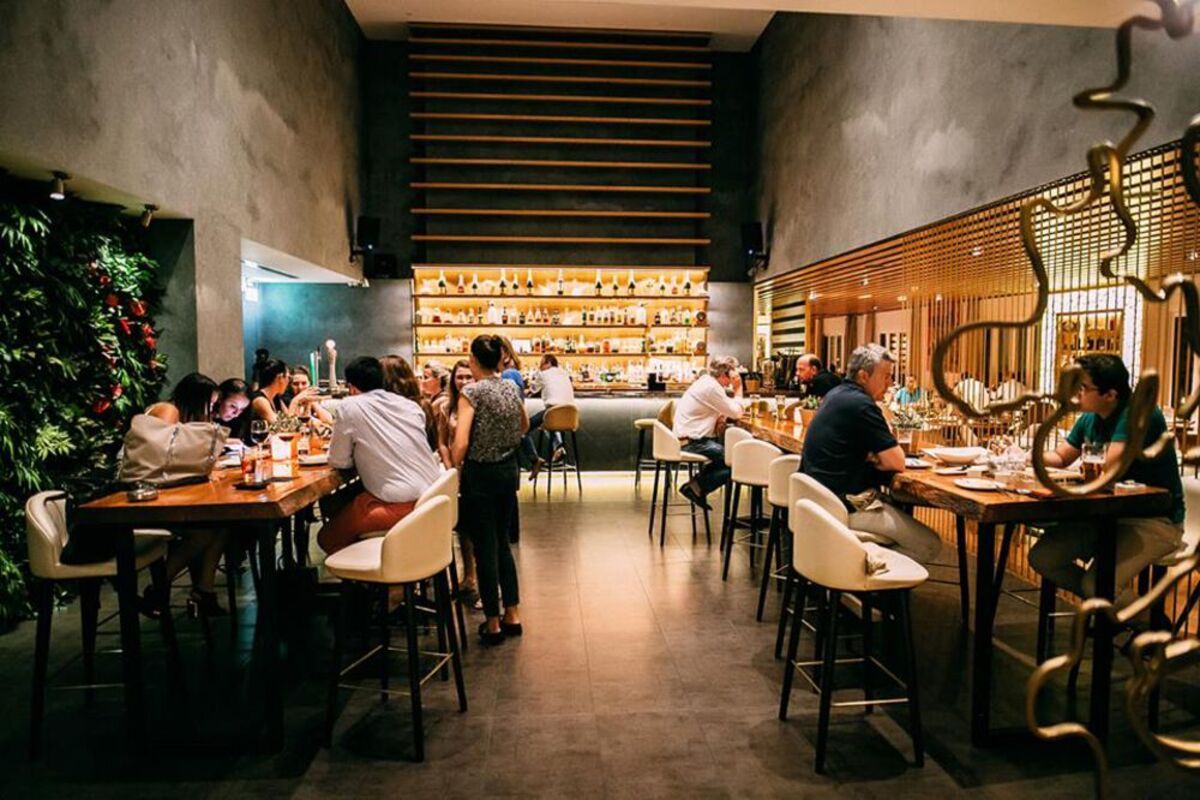 El Sur is a restaurant that transports a piece of the Mediterranean with its open terrace dining and chic Spanish-inspired decor. The mellow and peaceful ambience takes you away from the fast passed urbanised life.
On the terrace, surrounded by the greenery of palm trees and the open sky, you can indulge in a savoury Paella Valenciana with no rush or any kind.
Location: The Westin Dubai Mina Seyaho Beach Resort & Marina
Timings: (Monday -Saturday, 4:00 to 11:00 Pm) (Sunday - 12:30 Am to 11:00 Pm)
Price Range: AED 350
Call for a reservation: +971 4 511 7373

Real Madrid Cafe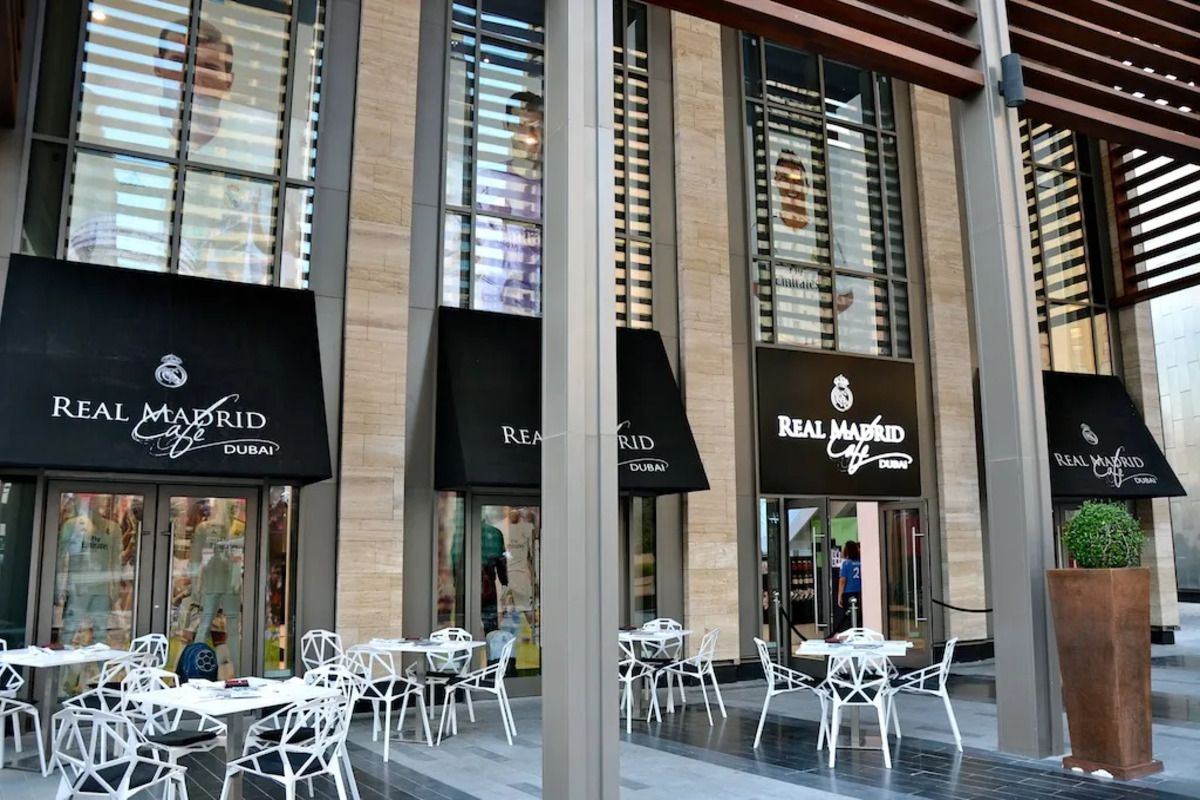 For all the Football team Real Madrid, do not miss out on the Real Madrid Cafe, which is exclusively endorsed by The Football team itself. There you can enjoy a cup of refreshing horchata or order a dish of patatas bravas. Check out the official Real Madrid merchandise. During the matches, you can watch this beloved team's live matches.
Location: The Beach, Jumeirah Beach Residence
Timings: Monday to Saturday, from 8:30 am to 1 Am. On Sunday, 8:30 Am to 12:30 Am
Price Range: AED 250
Read more about -  Fun Things to Do at JBR in Dubai
READ MORE