Dive into the Arabian Gulf and witness Dubai's artificial dive sites, where sunken ships have been transformed into fascinating marine ecosystems that are home to a wide range of rare species. Dubai has something to offer everyone, whether you are an avid diver, snorkeler, or simply want to see the beauty of marine life up close. Here are some of the best places to explore the beauty of the ocean in Dubai.
1. Dubai Mall Aquarium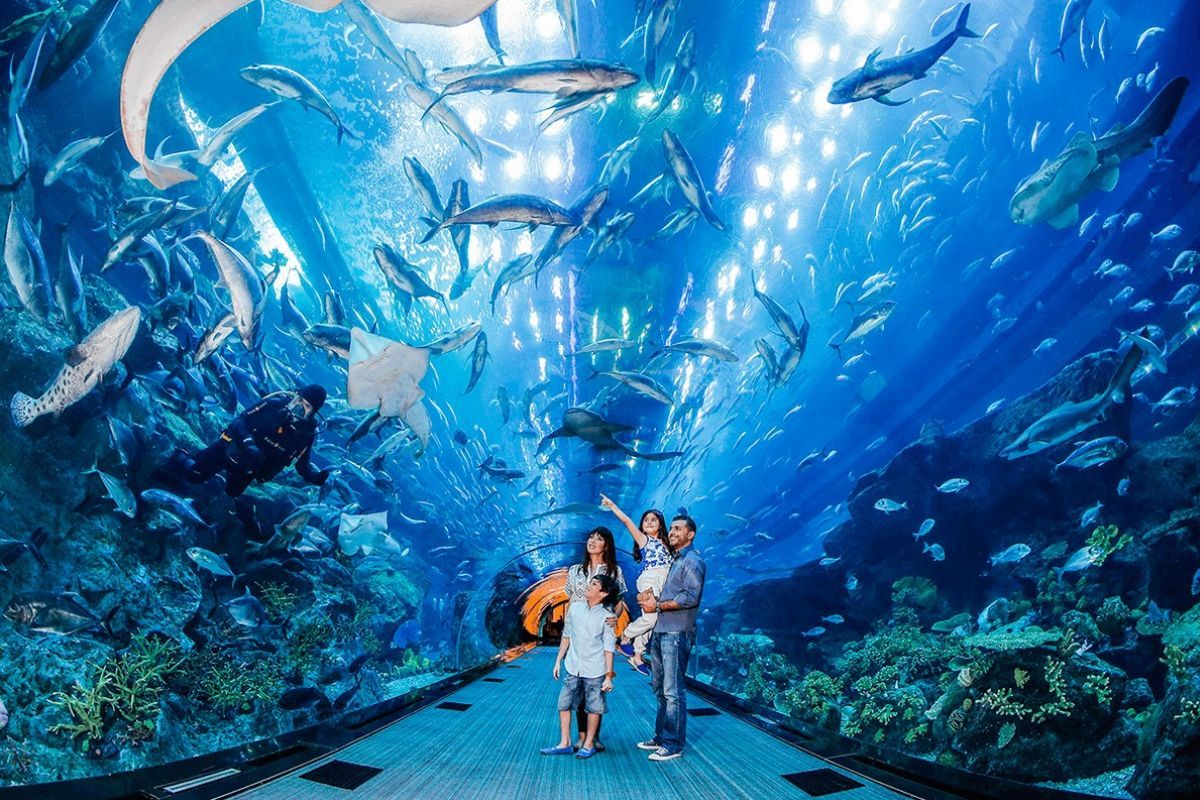 The Dubai Mall Aquarium is a fascinating wonder that immerses guests in the fascinating world of marine life. It is one of the biggest aquariums in the world, with a capacity of roughly 10 million litres of water. Visitors can walk through a transparent tunnel surrounded by over 33,000 marine animals, including sharks, rays, and a wide variety of fish species. The aquarium showcases the wonders of the ocean in all its glory and has a mesmerizing diversity of marine life. This aquarium provides a fully immersive experience for those who want to witness the delights of marine life up close. There are many opportunities for visitors to interact with marine life, from snorkeling to swimming with sharks. The aquarium also provides educational programs and workshops to encourage conservation and spread awareness of the value of safeguarding our oceans. This suspended aquarium is a must-see location for people of all ages, whether they are marine enthusiasts or just looking for a unique and unforgettable experience.
🎫 Price: AED 199
🕒Timing: Monday – Sunday | 10:00pm - 01:00am
📍 Location: Dubai Mall, Downtown Dubai
2. Lost Chambers Aquarium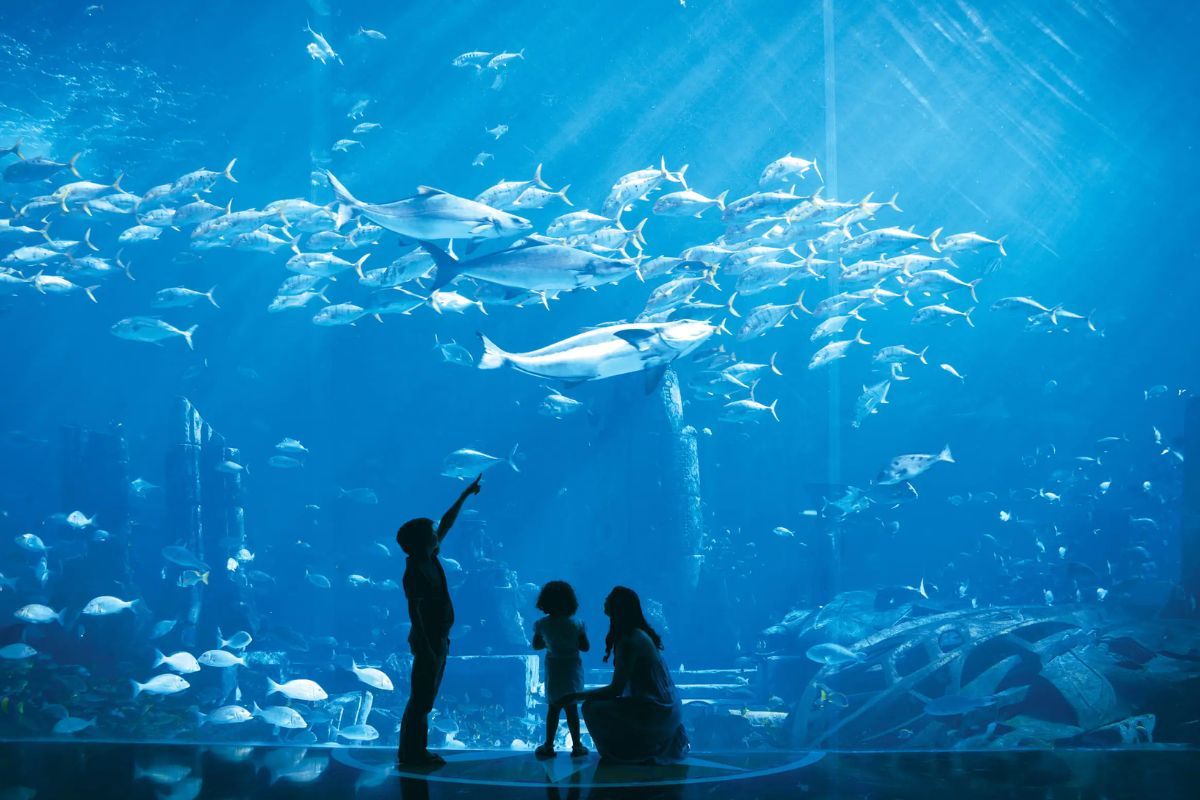 The Lost Chambers Aquarium is a captivating marine wonderland located in Atlantis, The Palm. Distributing over 4.9 million litres of water, this awe-inspiring attraction immerses visitors in a world of underwater exploration. The aquarium features an astounding array of more than 65,000 marine creatures from more than 250 different species and is modelled after the lost city of Atlantis. Visitors will come across fascinating exhibits with colourful tropical fish, graceful rays, spectacular sharks, and even old artifacts from the legendary Atlantis civilization as they travel through the winding tunnels and corridors. The aquarium offers visitors of all ages a truly enchanted experience thanks to its incredible attention to detail and lifelike habitat recreations. The Lost Chambers Aquarium also provides a distinctive opportunity to connect with the wonders of the ocean and deepen one's understanding of its rich biodiversity through interactive touch tanks, educational presentations, and mesmerizing scuba diving experiences.
🎫 Price: AED 135 for adults | AED 95 for children under the age of 12
🕒Timing: Everyday | 10:00am - 09:00pm
📍 Location: Atlantis, The Palm
3. Dubai Dolphinarium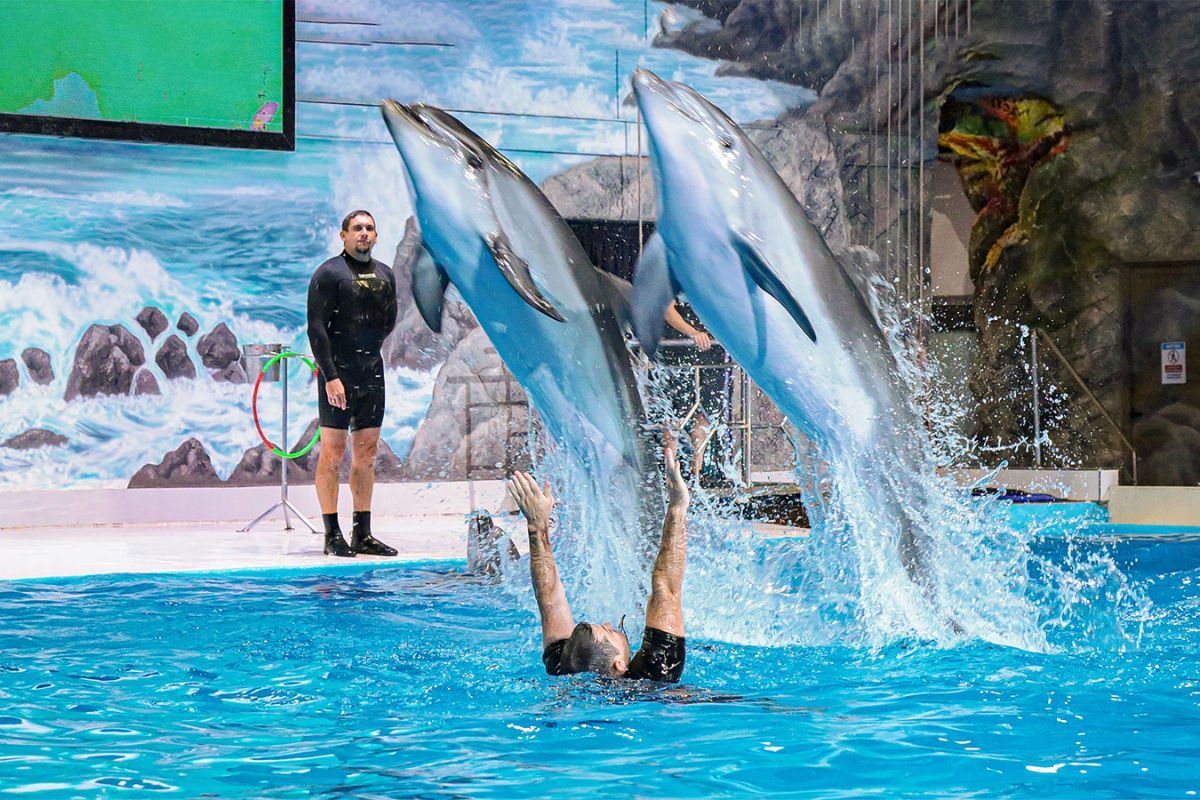 The Dubai Dolphinarium is a captivating marine attraction located in Creek Park. For visitors of all ages, this unique facility offers a remarkable and unforgettable experience. With the aim of inspiring conservation through education, entertainment, and fun. Through breathtaking live performances, the dolphinarium displays the grace and intelligence of bottlenose dolphins and seals. The acrobatic performances, synchronized swimming, and playful interactions between highly trained marine mammals and their trainers fascinate audiences. In addition to its riveting shows, the Dolphinarium offers educational programs that highlight the value of marine conservation and environmental awareness. Additionally, visitors can take part in remarkable and engaging activities like swimming with dolphins or having a close encounter with these magnificent animals at the Dolphin Planet Encounter. The Dubai Dolphinarium is still a must-visit location for anyone looking for a magical and educational experience in the thriving city of Dubai because of its dedication to promoting marine life preservation and providing breathtaking entertainment.
🎫 Price: Starting from AED 50
🕒Timing: Everyday | 09:00am - 08:00pm
📍 Location: Creek Park Gate 1, Umm Hurair 2 St., Dubai
4. Turtle Lagoon - Dubai Turtle Rehabilitation Project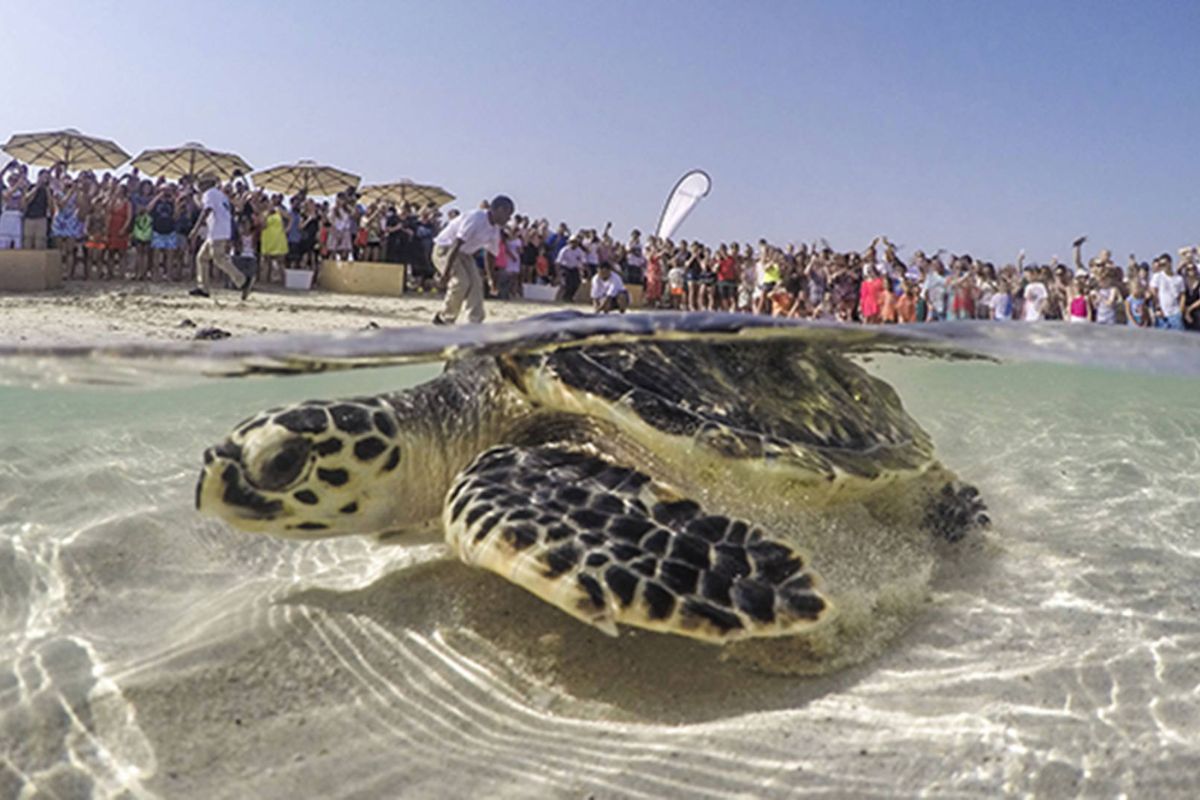 For lovers of marine life and environmentalists alike, Dubai's Turtle Lagoon is a blissful oasis. This tranquil lagoon, situated in the centre of Palm Jumeirah, presents a rare chance to see and learn about endangered sea turtles. The lagoon is home to a cutting-edge facility for the care and rehabilitation of these animals. Through interactive exhibits, visitors can take an immersive journey through the lifecycle of turtles and learn more about the needs for their conservation. The carefully cultivated environment of the lagoon makes sure that the turtles are given the best opportunities to flourish and recover. Visitors can even take part in feeding sessions and help with the rehabilitation efforts with the help of knowledgeable staff. With its serene atmosphere, educational programs, and conservation commitment, Dubai's Turtle Lagoon exemplifies the city's commitment to preserving biodiversity and raising awareness about the importance of protecting these magnificent creatures for future generations.
🎫 Price: Free
🕒Timing: Everyday
📍 Location: Umm Suqeim 3, Dubai
5. The Green Planet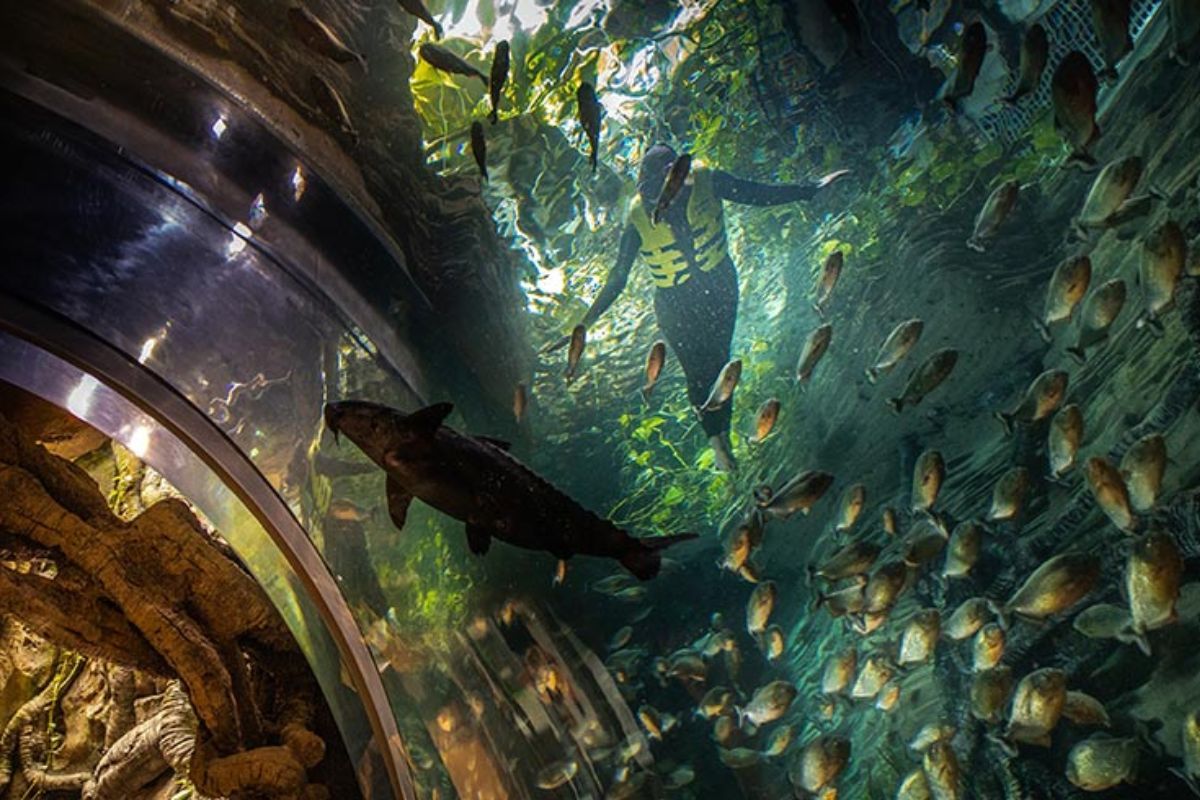 While not strictly an aquarium, The Green Planet's flooded forest is an awe-inspiring realm that celebrates marine life's abundance. Schools of fish in all different colours can be found submerged beneath the emerald canopy.  A tapestry of shapes and textures is created by colourful corals and sponges, providing a haven for a kaleidoscope of tiny creatures. Visitors can get up close and personal with the stunning marine life by participating in a variety of water activities, such as snorkeling, where they can see over 2,000 different species of African Cichlid.
🎫 Price: AED 160
🕒Timing: Everyday | 10:00am - 06:00pm
📍 Location: City Walk, Al Wasl, Dubai
6. Palm Jumeirah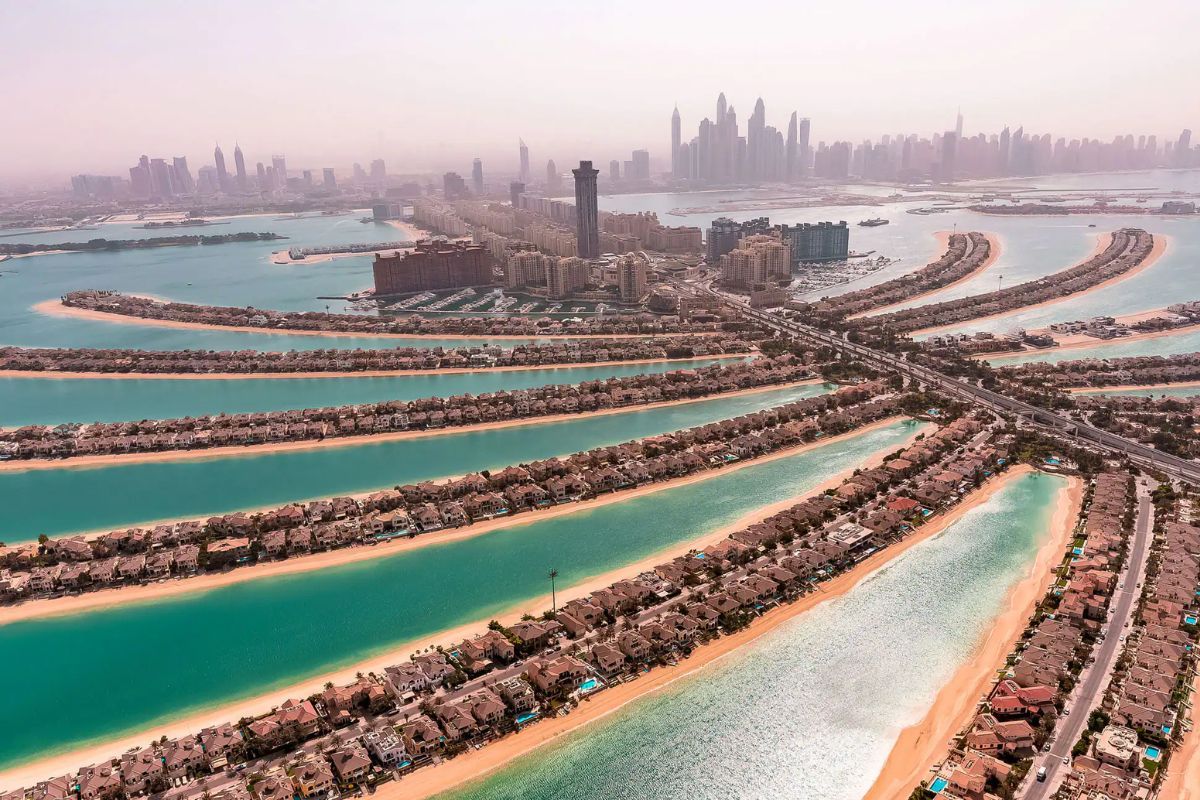 The Palm Jumeirah, a magnificent man-made island in Dubai, is not only a symbol of architectural brilliance but also a sanctuary for marine life. Its distinctive form, which resembles a palm tree, offers an ideal habitat for a variety of marine species. The waters surrounding Palm Jumeirah are lush and green, drawing a variety of vibrant corals, vibrant fish, and fascinating marine life. Divers and snorkelers are treated to a mesmerizing underwater world where they may see playful dolphins leaping in the waves, graceful sea turtles gliding through the water, and schools of exotic fish darting among coral reefs. The island's considered design includes artificial reefs and compression artifacts breakwaters that act as seeding grounds for marine life and support the ecological balance. Through routine monitoring and conservation initiatives, efforts are also made to preserve and protect the marine environment. A stunning haven where people and marine life coexist peacefully, The Palm Jumeirah is a testament to Dubai's dedication to sustainability.
🎫 Price: Free
🕒Timing: Everyday
📍 Location: Jumeirah, Dubai
7. Al Boom Diving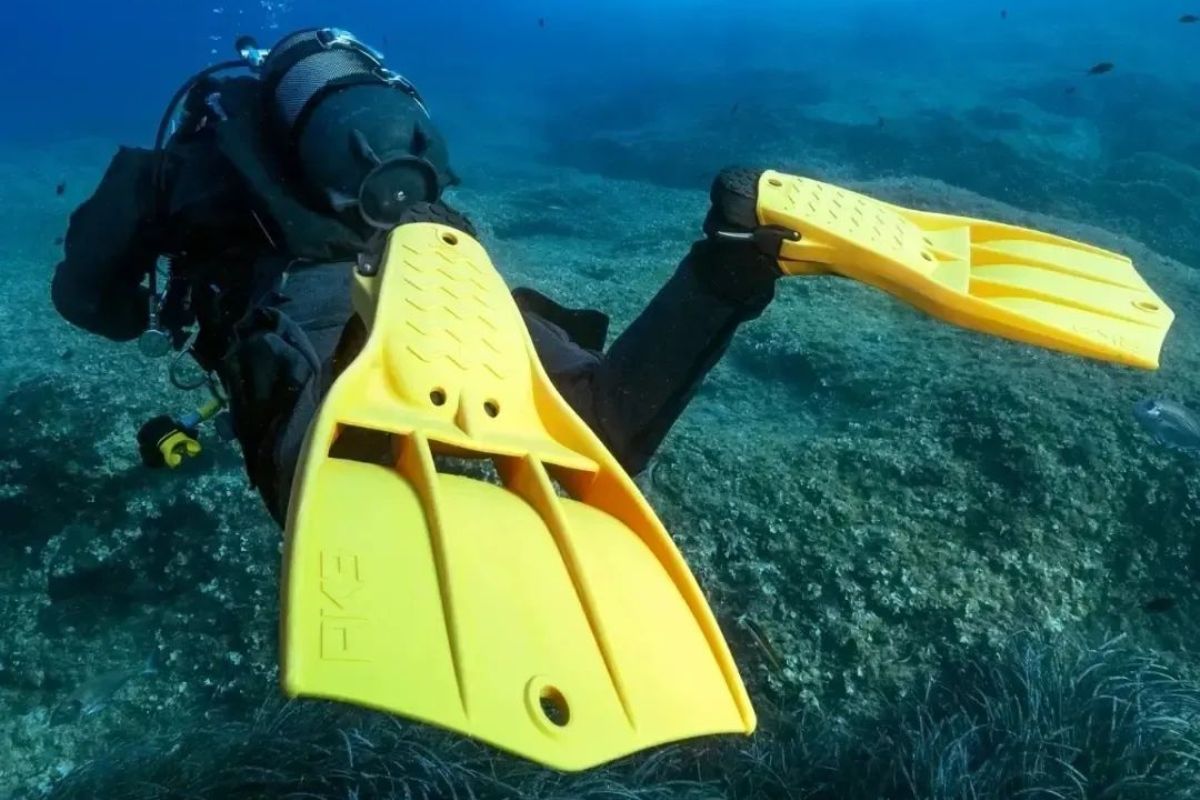 The Al Boom Diving Centre is a well-known location that has come to represent diving excellence. in fact, it is one of the oldest and most reputable diving centres in the region. With a team of highly experienced instructors and state-of-the-art facilities, Al Boom Diving offers a wide range of diving courses and excursions for both beginners and advanced divers. It provides access to breathtaking underwater wonders while being situated in the centre of a coastal paradise. Divers can explore vibrant coral reefs, come across fascinating marine life, and take in the mesmerizing beauty of the underwater world thanks to cutting-edge facilities and top-notch equipment. Al Boom Diving Centre guarantees unforgettable experiences underwater, whether you are a beginner looking for instruction or an experienced diver looking for new adventures.
🎫 Price: Starts from AED 100
🕒Timing: Everyday | 09:00am - 08:00pm
📍 Location: Wasl Road, Villa 254, 33rd St,  Jumeirah 1, Dubai
8. Ossiano Atlantis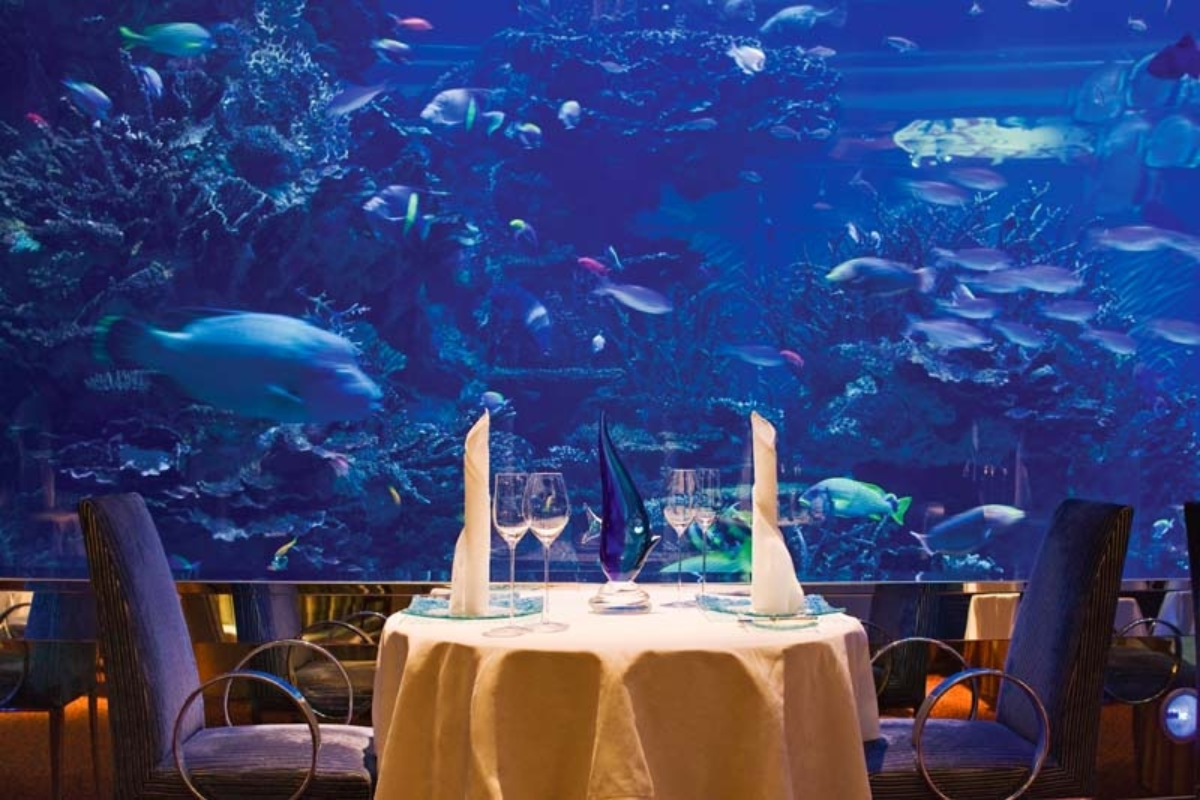 Awarded a Michelin star, Ossiano Dubai is a progressive fine dining experience inspired by the ocean and seas. Imagine dining in one of Dubai's most immersive restaurants as stingrays, sharks, and fish in the aquarium glide right past your table. This restaurant gives an amazing chance to dine in a grand setting with views of marine life swimming by. You can have a romantic evening here while indulging in delectable European foods with an underwater theme.
🎫 Price: AED2100 for two (approx.)
🕒Timing: Tuesday – Sunday | 6:00pm - 1:00am

📍 Location: Atlantis, The Palm
Also Read: