Dubai has made significant strides in its initiatives to protect animals and preserve nature. The city actively promotes environmental education and awareness through campaigns and workshops fostering a culture of environmental stewardship among residents and visitors. These initiatives showcase Dubai's dedication to balancing urban development with the preservation of its natural heritage. From the establishment of Dubai Safari Park and the Dubai Desert Conservation Reserve to the efforts at the Hatta Mountain Conservation Reserve, the city has created protected areas that provide safe habitats for various wildlife species.
Dubai Turtle Rehabilitation Project is one such initiative started with the aim of providing a safe haven for injured and sick sea turtles. You can learn more about this project at Dubai Turtle Rehabilitation Centre where you can also see these turtles from up close. Here is what you need to know about Dubai Turtle Rehabilitation Centre in Jumeirah.
Dubai Turtle Rehabilitation Project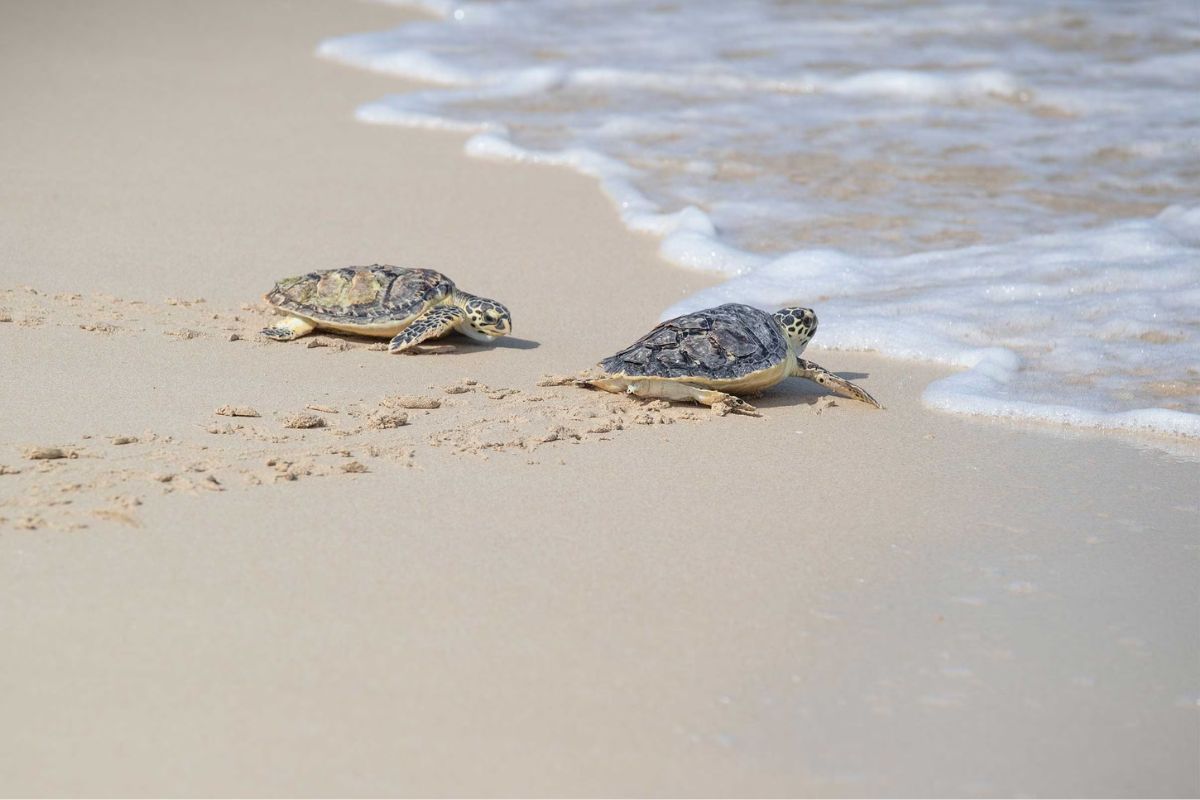 Dubai Turtle Rehabilitation Project is an initiative run in collaboration with Dubai's Wildlife Protection Office in 2004. This one-of-a-kind project in the region is supported by Dubai Falcon Clinic and Central Veterinary Research Laboratory with their veterinary, post-mortem, and laboratory services. The project claims to be successful with over 2,000 turtles treated and returned to the sea.
The sick turtles are brought to Burj Al Arab's aquarium for their initial treatment after which they are taken to the Rehabilitation Centre for specialized care. At the center, you will have the opportunity to observe the turtles' healing process in the lagoon. You can even engage in feeding them before they are eventually set free.
Once the sea turtles have regained their health and strength, the ultimate goal of the Dubai Turtle Rehabilitation Centre is to release them back into their natural habitat. The release process is meticulously planned considering factors such as migration patterns, water temperatures, and the turtle's ability to fend for itself. Some turtles are fitted with satellite tags to track their movements and gather valuable data about their behavior, feeding grounds, and migration routes. This information contributes to ongoing research efforts and helps us to understand their patterns.
Dubai Turtle Rehabilitation Centre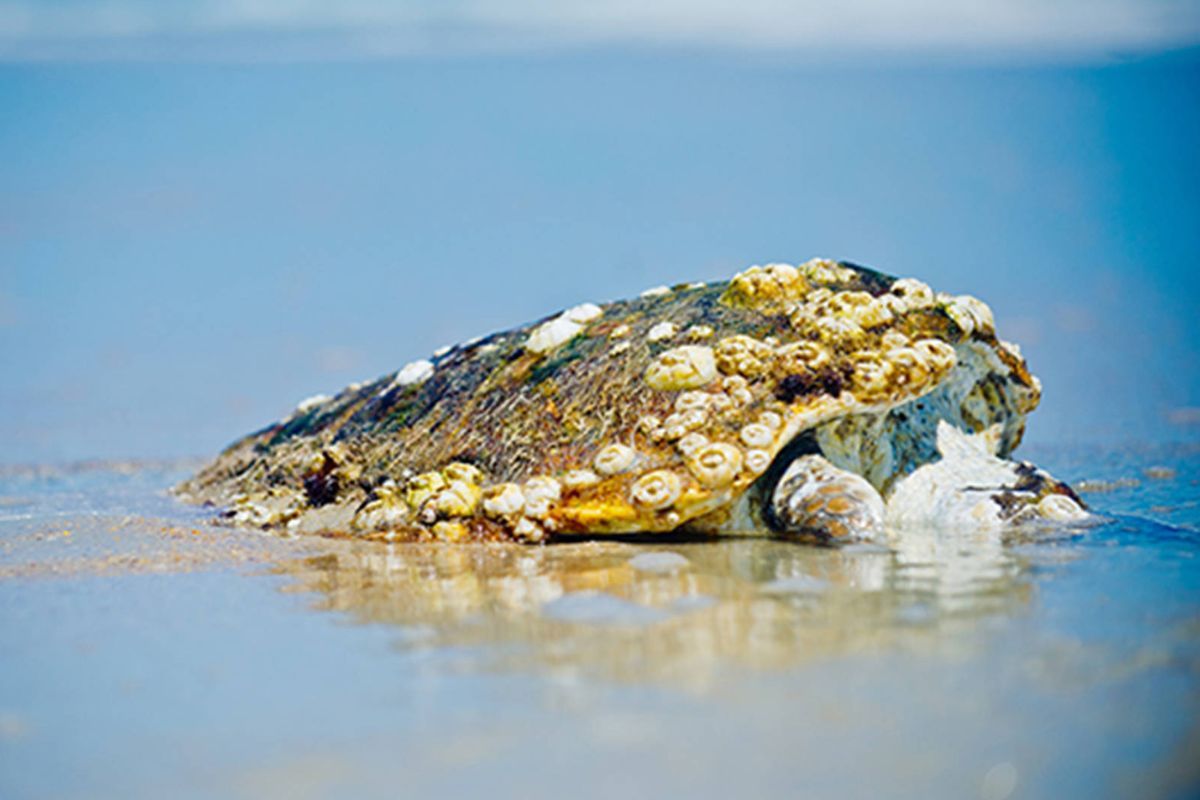 The Dubai Turtle Rehabilitation Centre (DTRC) stands as a beacon of hope providing a safe haven for injured and sick sea turtles. This rehabilitation center opened as a home for the Dubai Turtle Rehabilitation Project. DTRC has played a pivotal role in creating awareness about marine turtles. This state-of-the-art facility serves as a temporary home for turtles affected by various ailments, including injuries caused by fishing nets, boat strikes, pollution-related issues, and natural diseases.
The Turtle Rehabilitation Centre has an expert team comprising veterinarians, marine biologists, and passionate volunteers. This dedicated team provides the highest standard of care for the sea turtles. Upon arrival at this center for specialized care, each turtle undergoes a thorough health assessment to determine the best course of action. From administering medical treatments and surgeries to monitoring their progress, the team ensures that every turtle receives personalized attention and care.
Though the center works round the clock to diagnose, treat, and nurture these turtles, they also take the time to create awareness and educate society about these marine species. Through workshops, talks, and outreach programs, the Dubai Turtle Rehabilitation Centre inspires individuals to become advocates for marine conservation and make sustainable choices to protect our oceans.
Mission of Dubai Rehabilitation Centre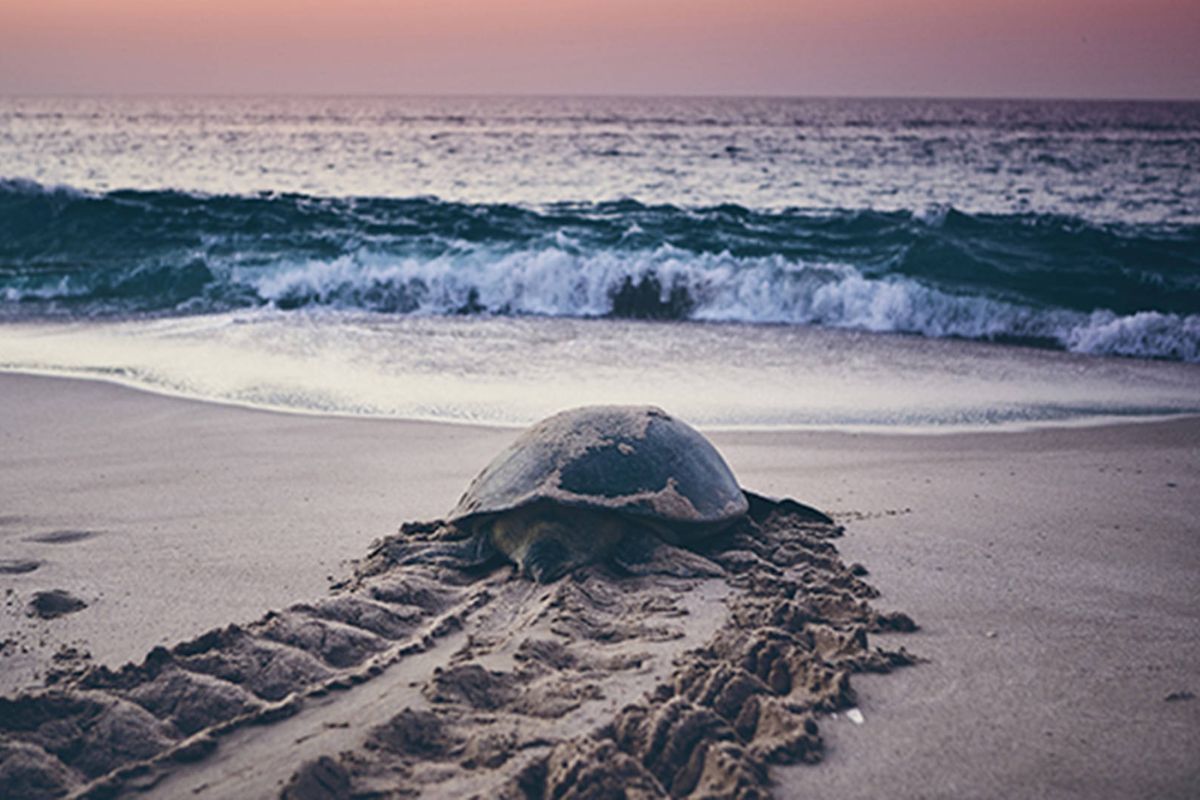 The Dubai Turtle Rehabilitation Centre operates with a three-fold mission. It aims to comprehend the effectiveness of rehabilitation by closely monitoring turtle movements in the region and beyond through a satellite tracking initiative. The Rehabilitation Centre actively engages in educating local children, residents, and tourists about the biology of sea turtles as well as the challenges faced by these majestic creatures on a local and global scale. The center also focuses on the crucial task of rescuing, rehabilitating, and ultimately releasing back into their natural habitat any sea turtles discovered sick or injured in the region. Dubai Turtle Rehabilitation Centre strives to make a significant impact on the conservation of sea turtles.
Who can visit Dubai Turtle Rehabilitation Center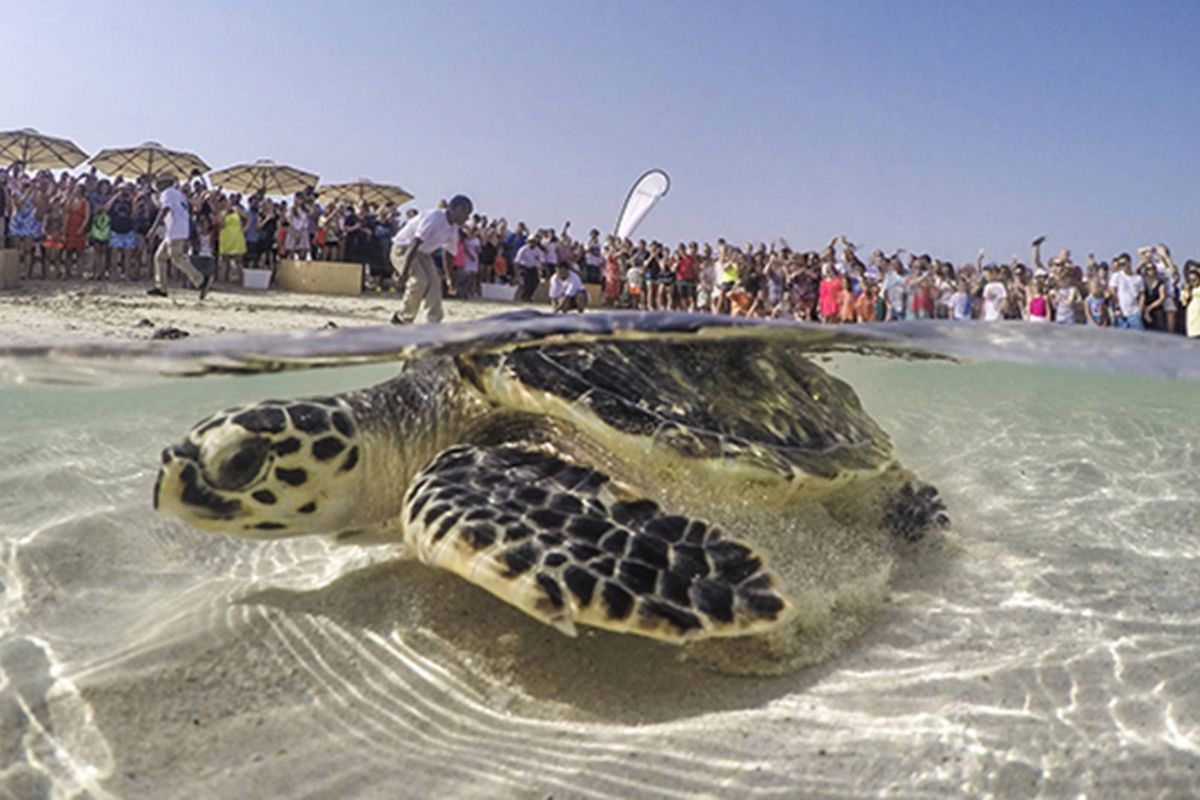 Dubai Turtle Rehabilitation Centre places great emphasis on education and awareness programs. These initiatives aim to raise awareness about the threats faced by sea turtles and highlight the importance of conservation. Visitors of all ages are welcome to explore the center's interactive exhibits and engage in educational activities. You can enter this facility free of cost.
Location of Dubai Turtle Rehabilitation Centre
The Dubai Turtle Rehabilitation Centre is situated at Jumeirah Al Naseem. Nestled along the shores of the Arabian Gulf, Jumeirah Al Naseem offers a picturesque setting for the rehabilitation center. The center itself is designed to blend harmoniously with its coastal surroundings providing a natural and soothing atmosphere for the turtles undergoing rehabilitation. When visiting Dubai Turtle Rehabilitation Centre, you can also enjoy the beauty of the coastal landscape while learning about the vital conservation efforts taking place to protect these incredible marine creatures.
How to reach Dubai Turtle Rehabilitation Centre
This turtle sanctuary in Dubai is easily accessible via Jumeirah Beach Road/D94. There are no metro stations nearby. The closest metro station to this facility is the Mall of the Emirates metro station. Visit RTA Journey Planner to know which bus to take from your desired location.
Also read: