Mobile apps continue to make our lives easier. Ordering or availing a service through a few taps on our phones has made us skip the waiting in long lines ultimately getting our work done faster.
The real estate market in Dubai is known for its dynamism and growth, attracting both local and international investors. As technology continues to evolve, real estate apps have become invaluable tools for property seekers, investors, and real estate professionals. These apps provide convenient access to a vast range of properties, market trends, and essential information.
As a resident in Dubai, these real estate apps are very useful and are a must-have for every individual. Download them now if you don't have them already!
1. Dubai Rest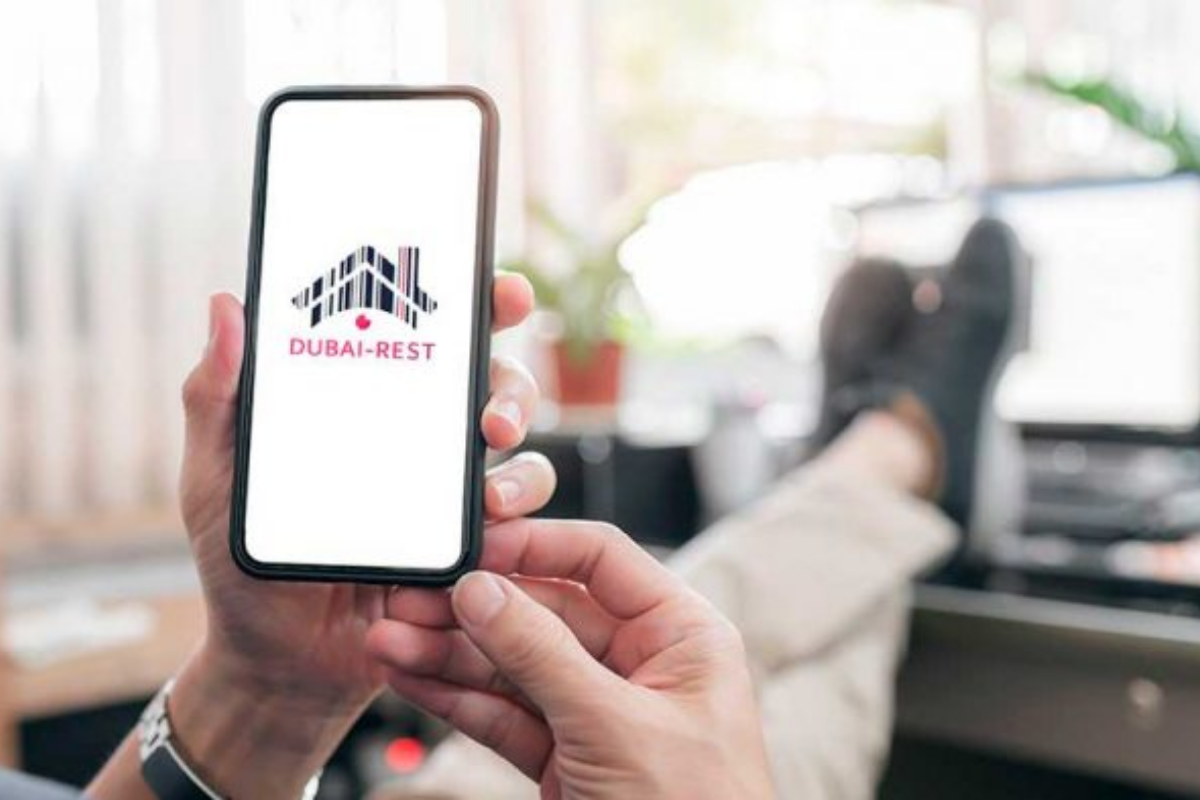 Real Estate Self Transaction or the "REST," app was introduced by the Dubai Land Department (DLD) as part of the Dubai 10X initiative. It is a comprehensive platform for carrying out various online real transactions anywhere and anytime. Everyone involved in the real estate industry can digitize the management of their real estate transactions thanks to this app. It makes brokerage procedures simpler and does away with the need for paper documentation. The Dubai REST app allows users to buy, sell, mortgage, and rent apartments in Dubai. It provides a services catalog, a real estate broker directory, real estate transactions, various certificate generation options, and fee estimation.
Salient Features:
· Users can buy, sell, rent, mortgage, and list properties.
· Provides information on real estate brokers, real estate offices, valuation firms, consulting firms, management firms, and developers.
· DLD services such as property valuations, site plans, payment, contract creation, and more are available.
· Ejari contracts can be registered, renewed, and cancelled by owners and tenants.
· Provides property owners with information about their properties such as the current price, ROI, and service charges.
· Allows electronic payment via the Noqodi portal.
· Allows tenants and landlords to file and track rental disputes.
· Provides market information including the rental index and sale index in Dubai
2. Bayut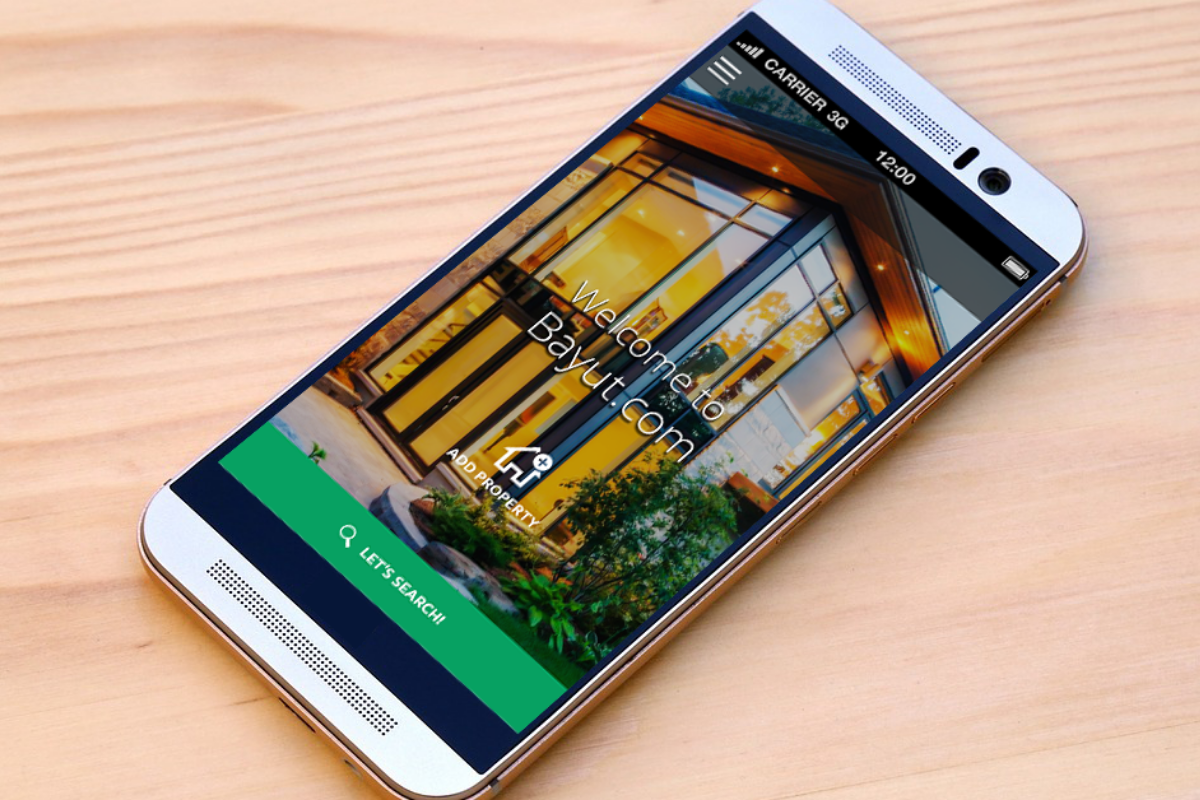 The Bayut App is one of the best and the most popular real estate apps in Dubai if you are looking for properties for rent and/or sale in the city. Whether you're looking for villas, townhouses, offices, shops, or rental apartments in Dubai, this app has you covered. The Bayut App uses contemporary PropTech solutions to deliver you a big database of active properties searchable through enhanced search features that allow you to shortlist properties with the exact parameters you require. The app contains all property-related information, whether you want to buy or rent a home in Dubai. The app also allows users to customize their searches with the help of location, area, property type, number of beds and price filters.
Salient Features:
· Provides all property-related information
· Customized searches with filters for location, price, area, and property type
· Search 2.0 is a first-of-its-kind distance-based search feature.
· Property and property information can be marked, saved, and shared.
· Call the listing phone number directly (s)
· Examine Dubai transactions for properties with a high number of sales.
· Post your property and find out who is interested.
3. Makani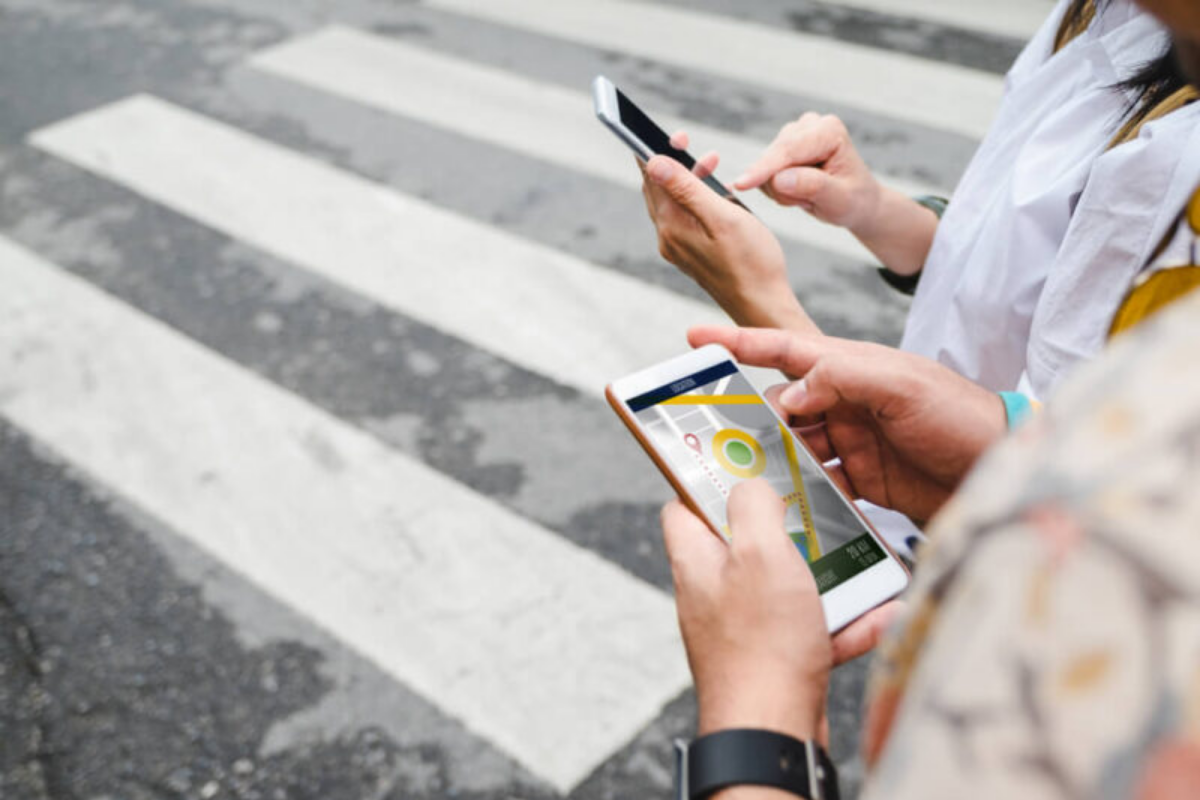 Makani is a one-of-a-kind app developed by the Dubai Municipality that provides access to the official geographic addressing system. It locates the exact location of the building's entrance using the 10-digit "Makani Number." The app does not use any codes, names, or directions using simple addressing techniques to locate different locations instead. Makani makes it easier for tourists and residents to find and navigate to their desired locations by using their mobile phones, tablets, or GPS navigational devices. Makani has become one of the best property apps in the UAE due to its smart technology.
Salient Features:
· Provides complete information about a location, including street-level imagery.
· Voice search is available and is compatible with QR codes.
· Includes a quick and accurate location search using the Makani number, as well as real-time traffic status and updates.
· Allows you to link a Makani phone number with mobile contacts for easy access and search.
4. dubizzle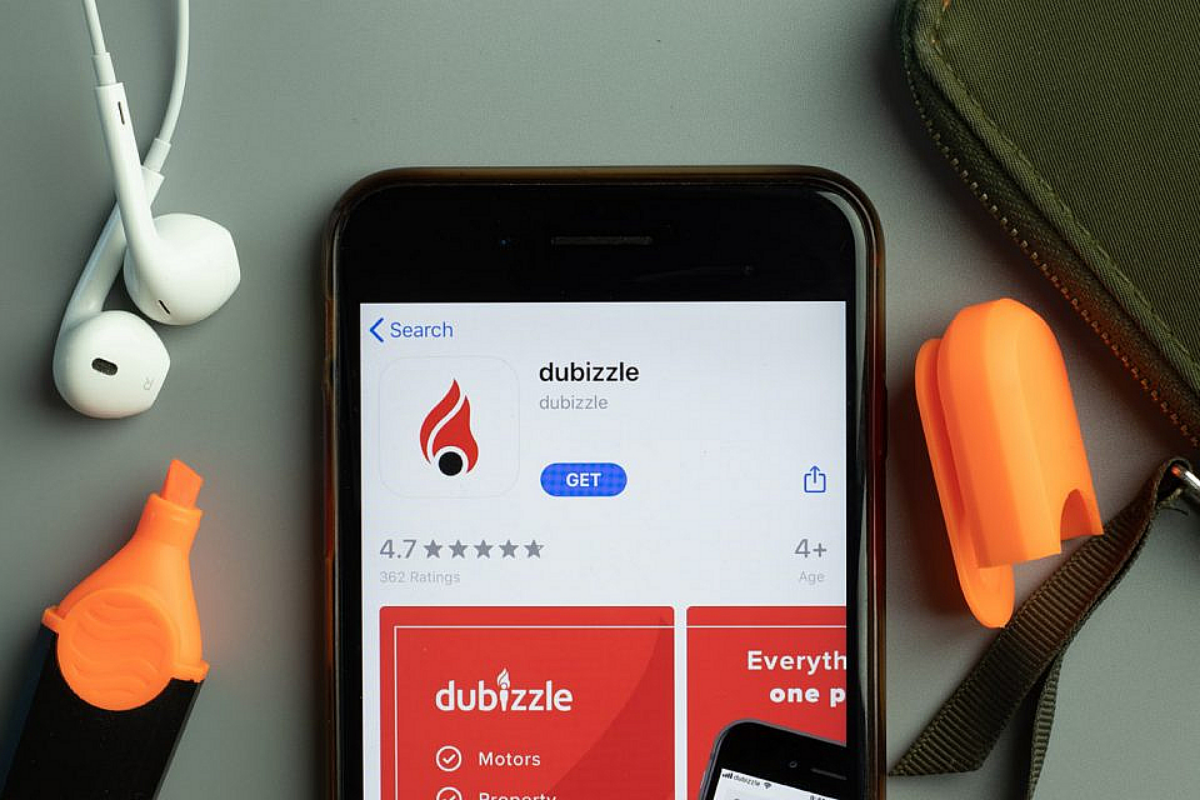 The dubizzle app allows you to buy or rent an apartment or villa in Dubai. You can browse through the app's large inventory of room share listings. dubizzle's search process can be tailored based on property type, intent (rent/sale), and price. There are also videos and 360° tours of those properties available to help you understand the property before you visit. Whether you're looking for apartments, penthouses, offices, shops, or rental villas in Dubai, dubizzle has it all. The app provides a wealth of information about listed properties, including the RERA registration number, DED license number, and amenities. It also allows you to post advertisements for your property, cars, and other accessories.
Salient Features:
· 360° tours
· Property videos available
· Complete property details, including RERA permit number, amenities, and agent contact information.
· Aside from real estate, you can use the site to buy/sell cars, furniture, or electronics.
5. Property Finder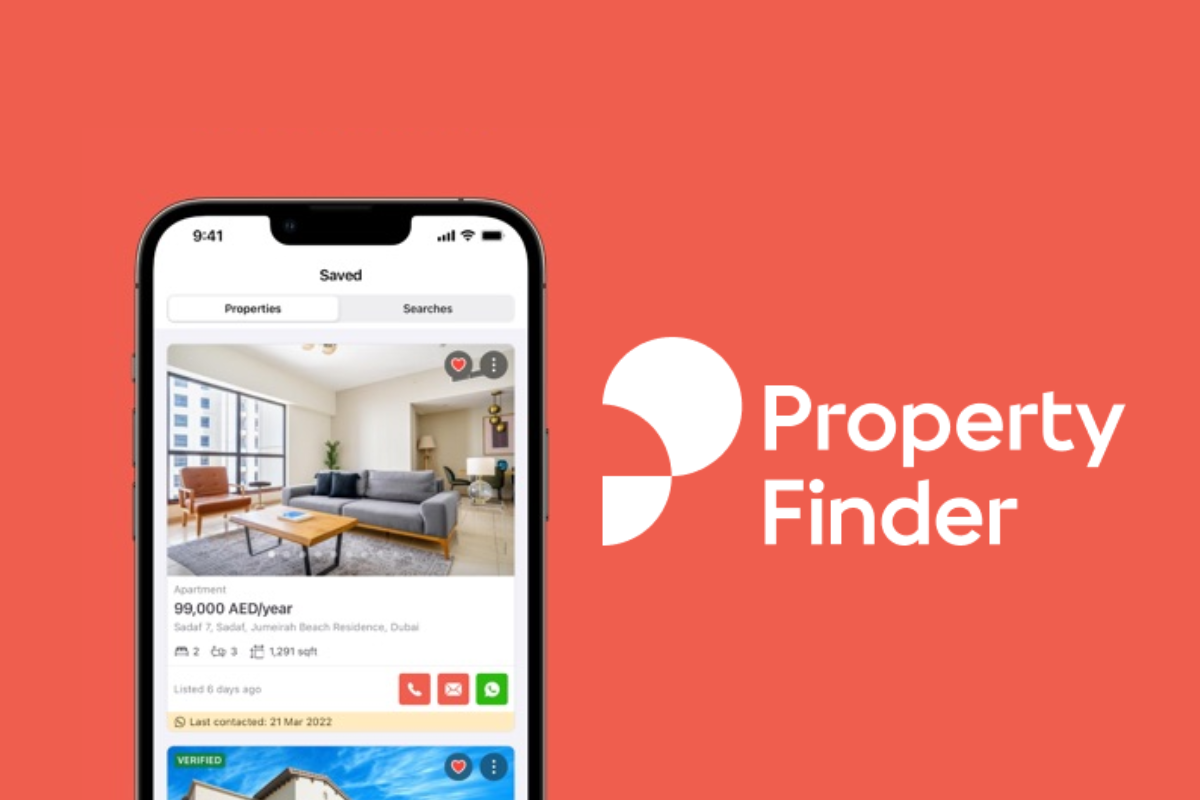 Property Finder is a comprehensive real estate app that simplifies the entire renting and buying process. It allows you to choose from a wide range of options throughout the UAE, including apartments, villas, townhouses, land, and floors. The app provides you with all the information you need to make an informed decision, including detailed listings and price data. So, whether you want to rent a studio in Dubai or invest in a luxurious villa, you'll find it here. You can also contact real estate agents directly and save your favorite properties for easy access. The app's Saved Searches feature assists you in finding similar properties that meet your requirements. The Property Finder app has to be the best app if you want to invest in or rent a property in Dubai or anywhere in the UAE.
Salient Features:
· A wide range of property types are available.
· Price trends and detailed property listings
· Numerous prices, location, size, amenities, and other filters are available.
· Through the app, you can make direct contact with real estate agents.
· The ability to save favorite properties
· Suggestions for similar properties
6. DubaiNow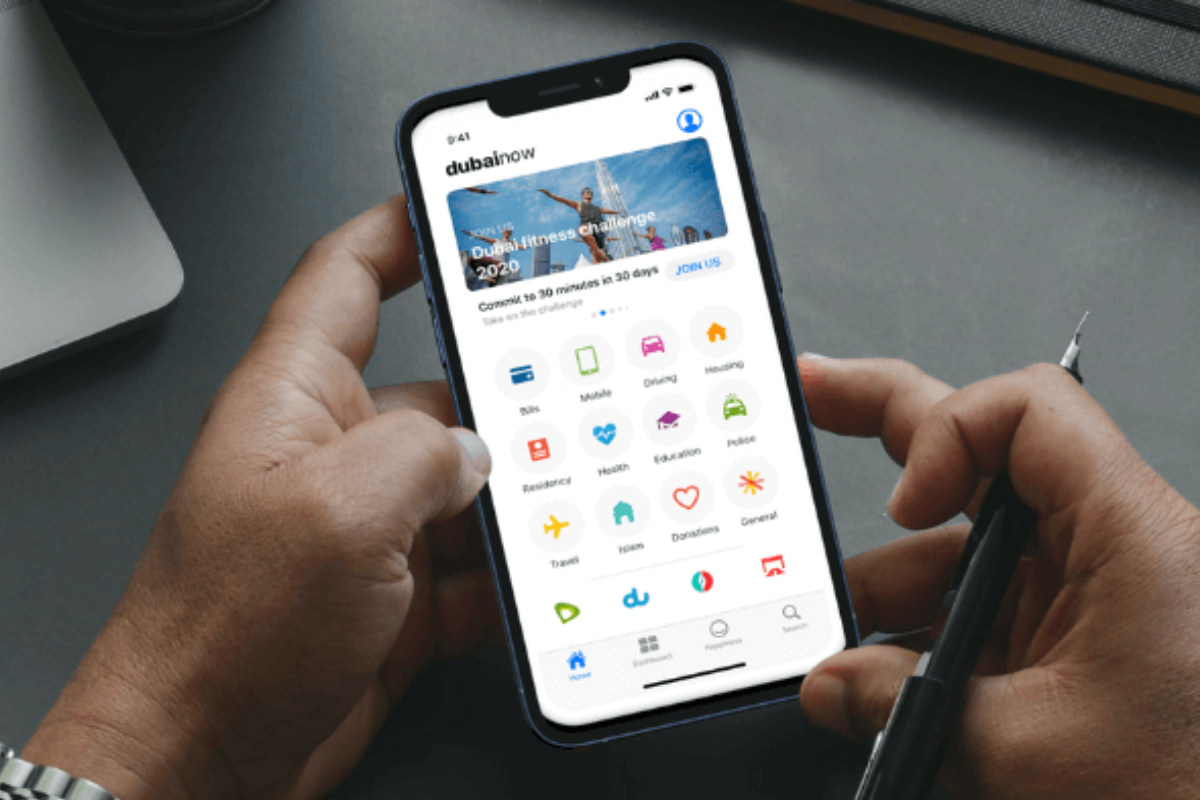 Even though it is not exclusively a real estate app, DubaiNow is the first government application that gives you access to over 115 governmental and private sector services. You can use the app to pay your bills, such as DEWA and empower, as well as manage your housing needs, such as signing tenancy contracts and activating Ejari. DubaiNow also helps you handle driving requirements, residency documents, educational and police documents, and much more. The Dubai Now app brings over 130 smart services from more than 30 government entities to your fingertips. Living in Dubai, this is an absolute must-have app as it makes everything easy to access!
Salient Features:
· Bill payments
· DEWA
· Du
· Etisalat
· FEWA
· Empower
· Dubai Municipality fees and bills
· Driving management
· Pay fines and parking
· Renew car registration
· Top-up Salik
· Buy or renew car insurance
· Manage your Housing
· Set up your DEWA account and pay your bills
· Sign tenancy contracts and get Ejari
· View and manage your owned and rental properties
· Activate internet and TV connections
· Manage Residency Documents
· Get, renew, or cancel visa sponsorships.
· View dependents' entry permits and residency visa requests
· Receive travel reports from GDRFA.
7. HiDubai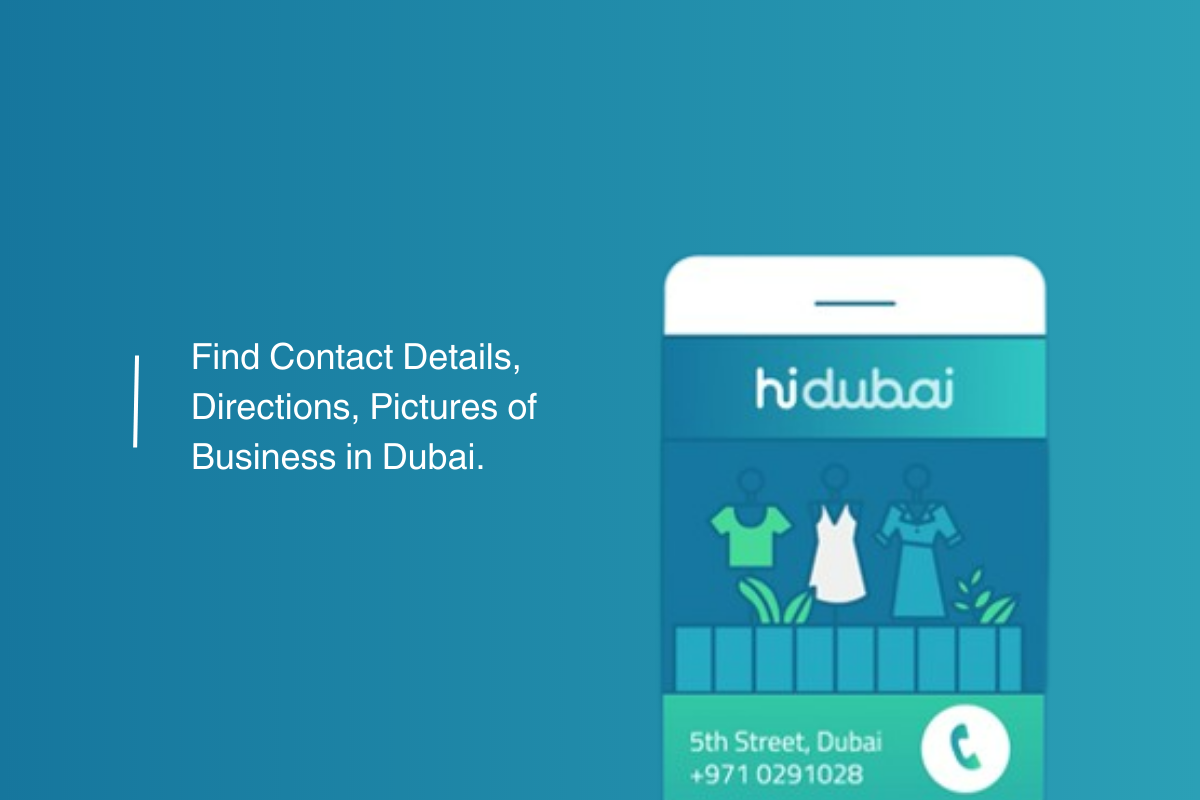 We know, we know this is a shameless plug but, our app is the number #1 business discovery platform in the region with a registry of more than 150,000 businesses in Dubai. This includes – Real Estate Agencies, Property Management companies and more! Our app allows you to access all the important details of a company, search for any company by location or area, engage with a community of people, write, and read reviews and make personalized lists of your favorite companies. You can also get information on all the latest news in Dubai, things to do in the city and the top deals and offers you can't miss – all in one place! Getting to know Dubai has never been easier with HiDubai's mobile app!
Also Read: