The nightlife in Dubai is booming with a variety of entertainment bars that offer captivating performances, talented DJs, and live music. Explore the top locations to revel in life-changing encounters. From locals to visitors, everyone can immerse themselves in the vibrant and thrilling ambiance the city offers.
Here are 10 of the most entertaining bars in Dubai!
1. Bedrock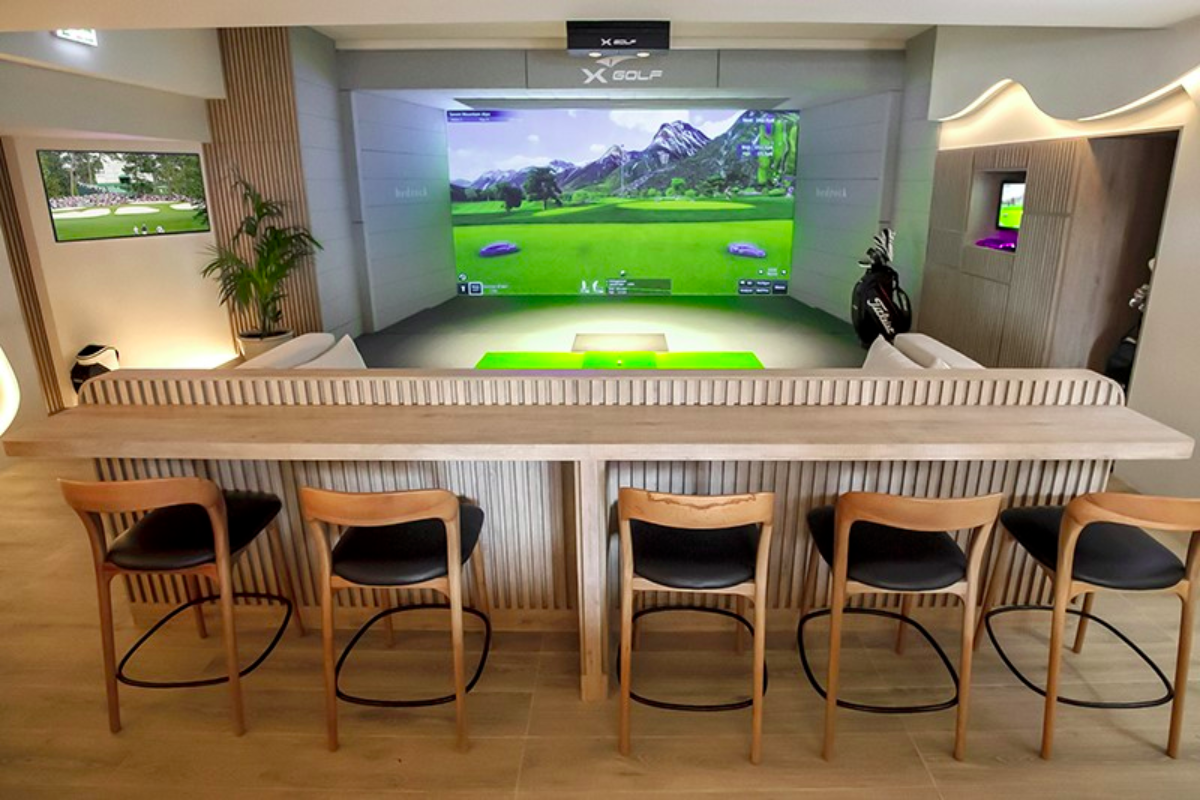 Bedrock Dubai is a premier entertainment venue that provides an all-encompassing experience. The latest dart boards and golf simulators are available for guests to use for a fun-filled evening. The bar also has a gorgeous rooftop terrace, making it the ideal spot for taking in stunning views of the Dubai Marina and savoring delectable cocktails.
Location: Pier 7, Dubai Marina
Timings: 12PM-12AM from Sunday to Thursday | 12PM-2AM Saturday and Friday
2. Wavehouse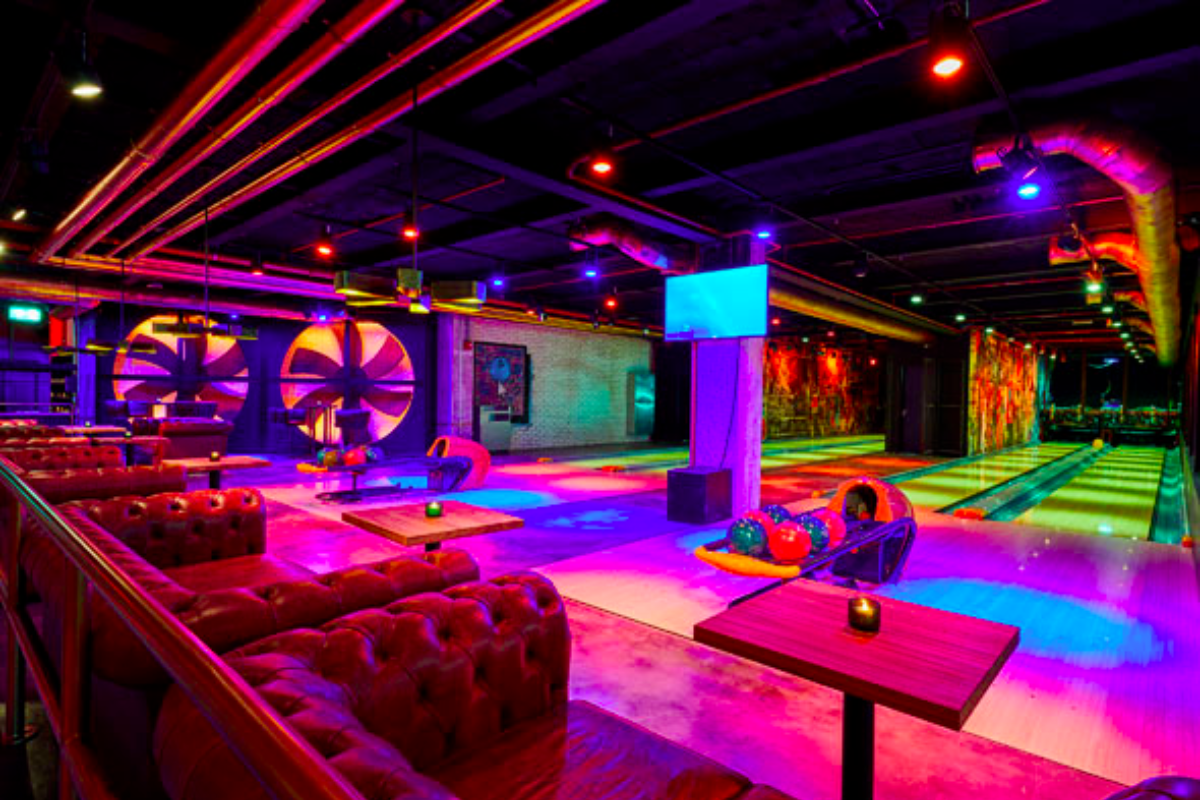 Dubai's nightlife and bar scene have transformed with diverse entertainment offerings. The immersive Palm spot features a licensed four-lane bowling alley, arcade games, and a state-of-the-art wave machine, making it perfect for date nights, celebrations, or family outings.
Location: Atlantis the Palm
Timings: 12PM-1AM
3. BFF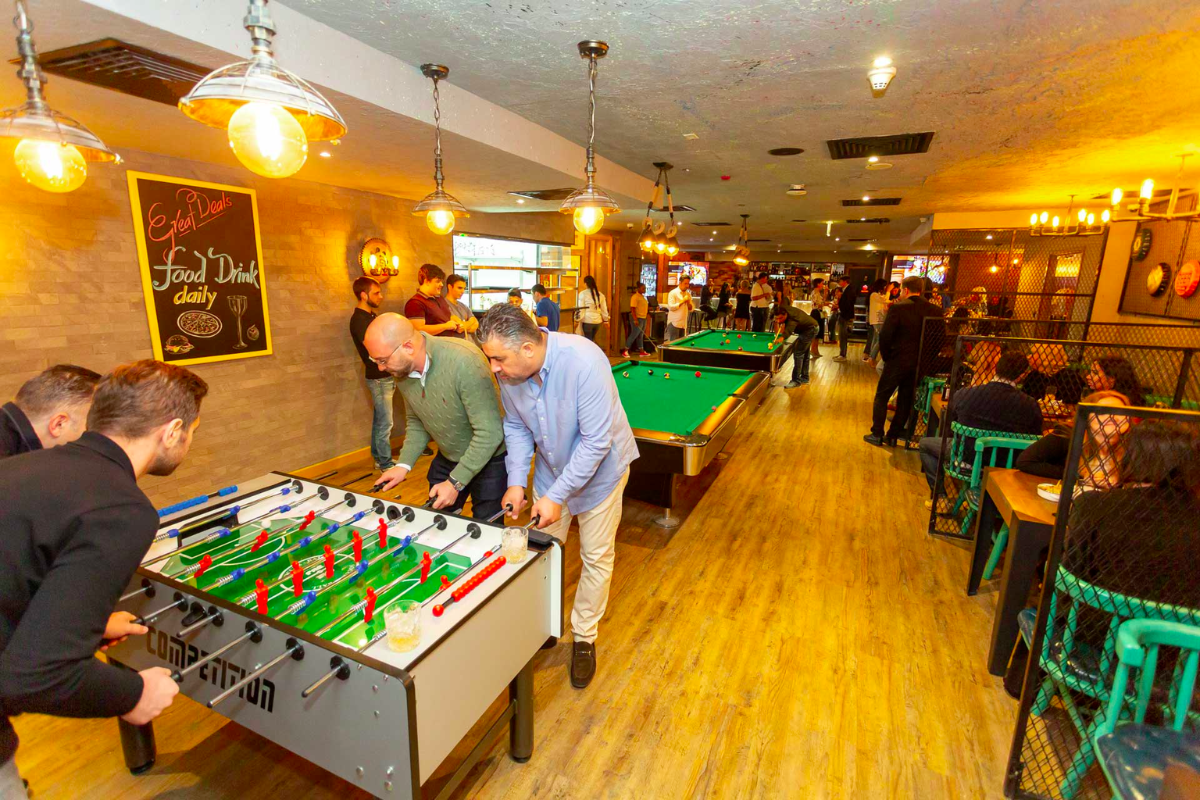 Located in Ibn Battuta, BFF bar provides an array of amenities like large screens for live sports and entertainment, a golf and football simulator, foosball tables, three pool tables, and a billiard table. It offers everything required for an enjoyable evening in Dubai. If you get hungry, their carefully curated food menu offers delicious American-style dishes with a gourmet twist, like chicken wings, cheesy-truffle meatballs, and jalapeno cheese balls.
Location: Ibn Battuta
Timings: 3PM-1AM from Sunday to Thursday | 3PM-2AM on Friday |1PM-3AM on Saturday
4. Brass Monkey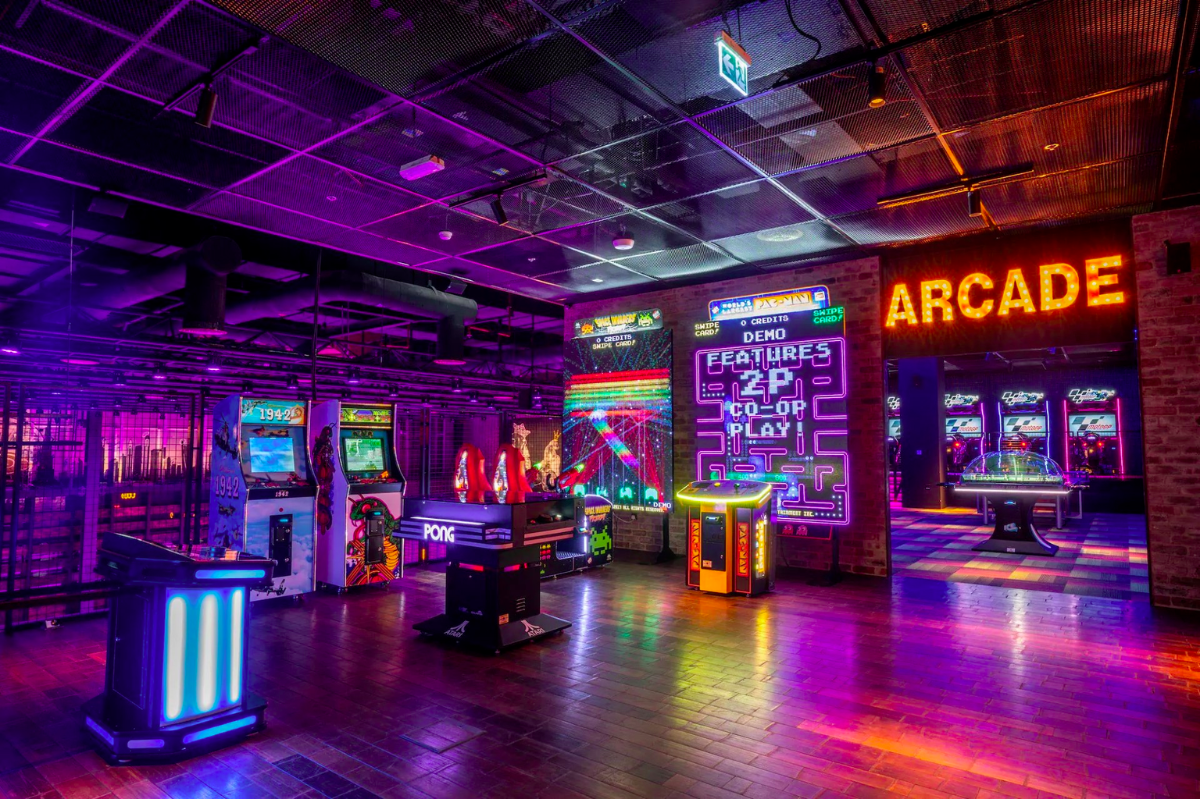 This entertainment venue offers a variety of arcade games, including vintage and modern, as well as socializing over drinks. It provides a fun environment for friendly competition, including shooting hoops, skeeball, air hockey, and foosball, allowing guests to enjoy their leisure time with friends or colleagues.
Location: Bluewaters Island
Timings: 4PM-2AM from Monday to Wednesday| 4PM-3AM on Friday and Thursday | 12PM-3AM on Saturday | 12PM-2AM on Sunday
5. The 44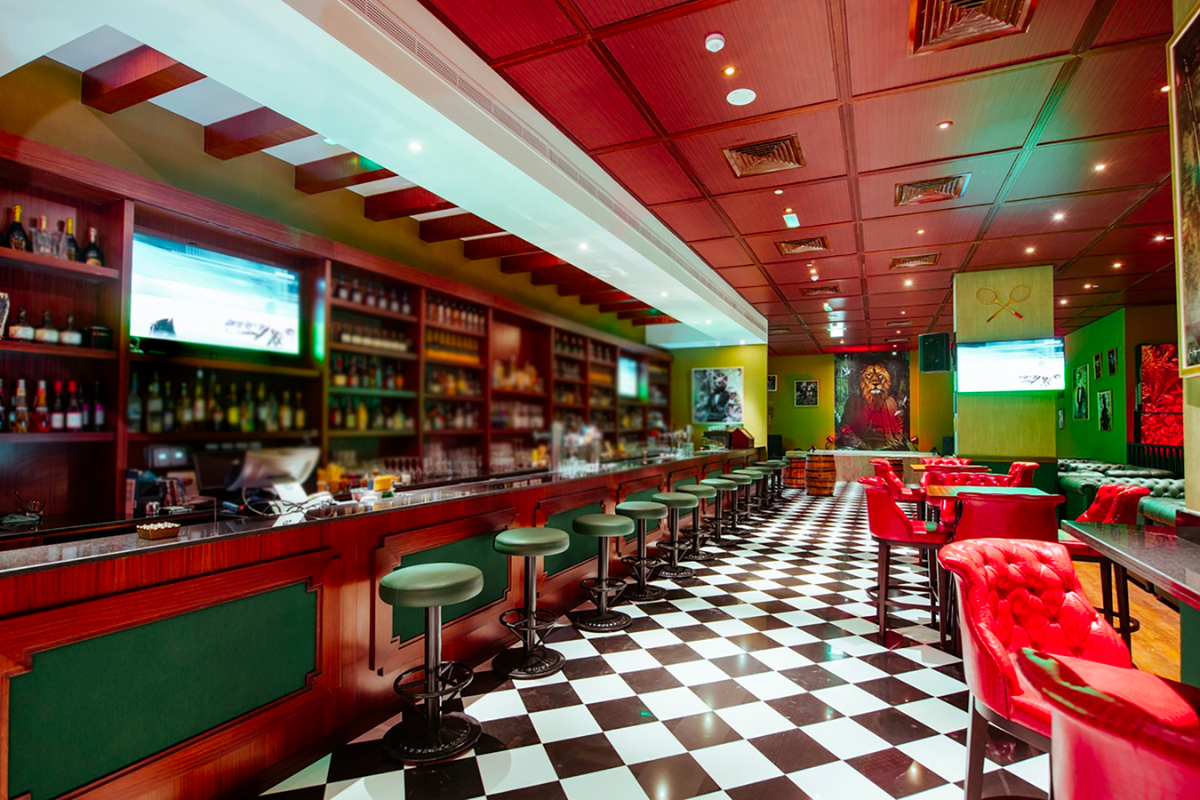 At The 44, a mancave-inspired sports bar, you'll find various activities like darts, bowling, and pool to enjoy with friends. There's also ping pong and shuffleboard for extra fun. The lively atmosphere and entertainment options make it an ideal place to relax and have a fantastic time with your buddies.
Location: Hilton Dubai
Timings: 12PM-3AM
6. Stereo Arcade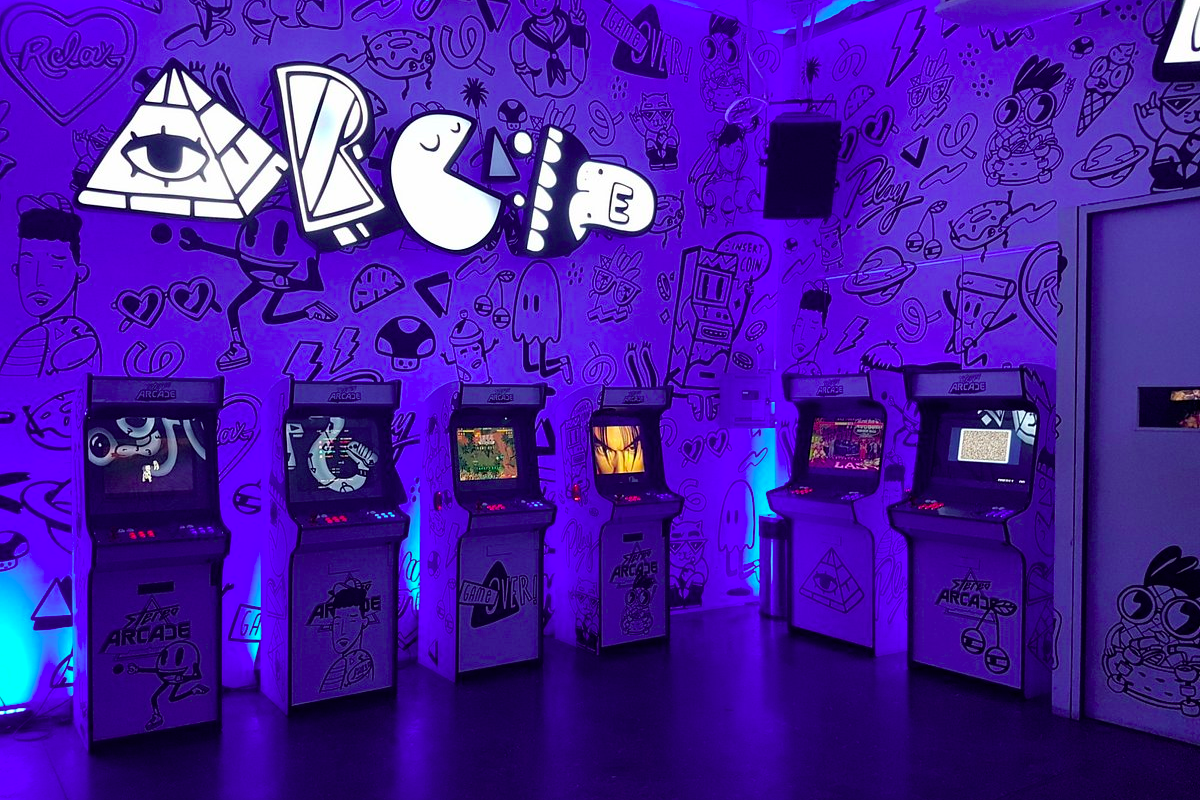 Stereo Arcade offers a unique experience where you can immerse yourself in nostalgia and enjoy the best of both worlds - classic arcade games and live music. With a lineup of talented musicians, you can groove to the tunes of your favourite indie classics while challenging your friends to a game of Pac-Man or Space Invaders. It's the perfect spot to unleash your inner child and create lasting memories with your buddies.
Location: Doubletree by Hilton
Timings: 6PM-3AM
7. Boom Battle Bar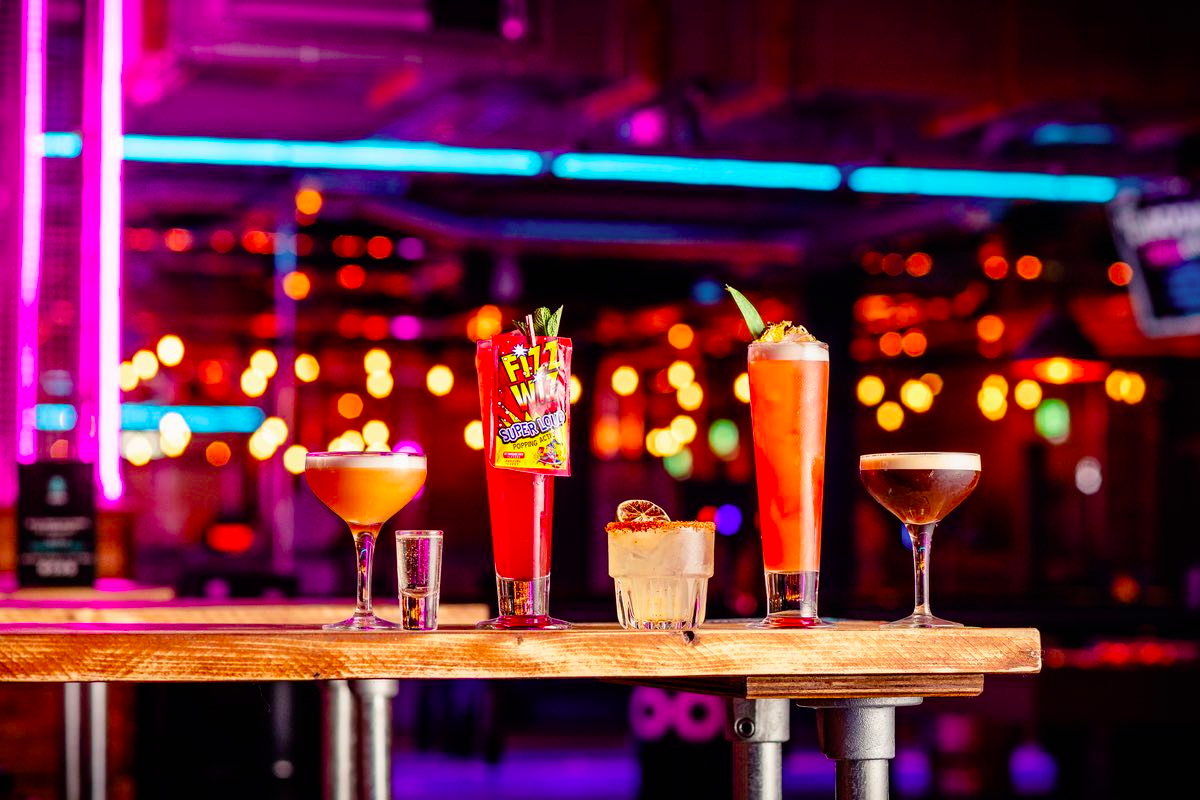 Boom Battle Bar Dubai is the first global extension of the popular entertainment establishment, offering a variety of captivating activities like dart boards, axe throwing, and beer pong. Its vibrant atmosphere and diverse entertainment options ensure a distinctive and exhilarating experience.
Location: Doubletree by Hilton
Timings: 4PM-1AM from Sunday to Thursday | 4PM-2AM on Fridays and Saturday
8. Claw BBQ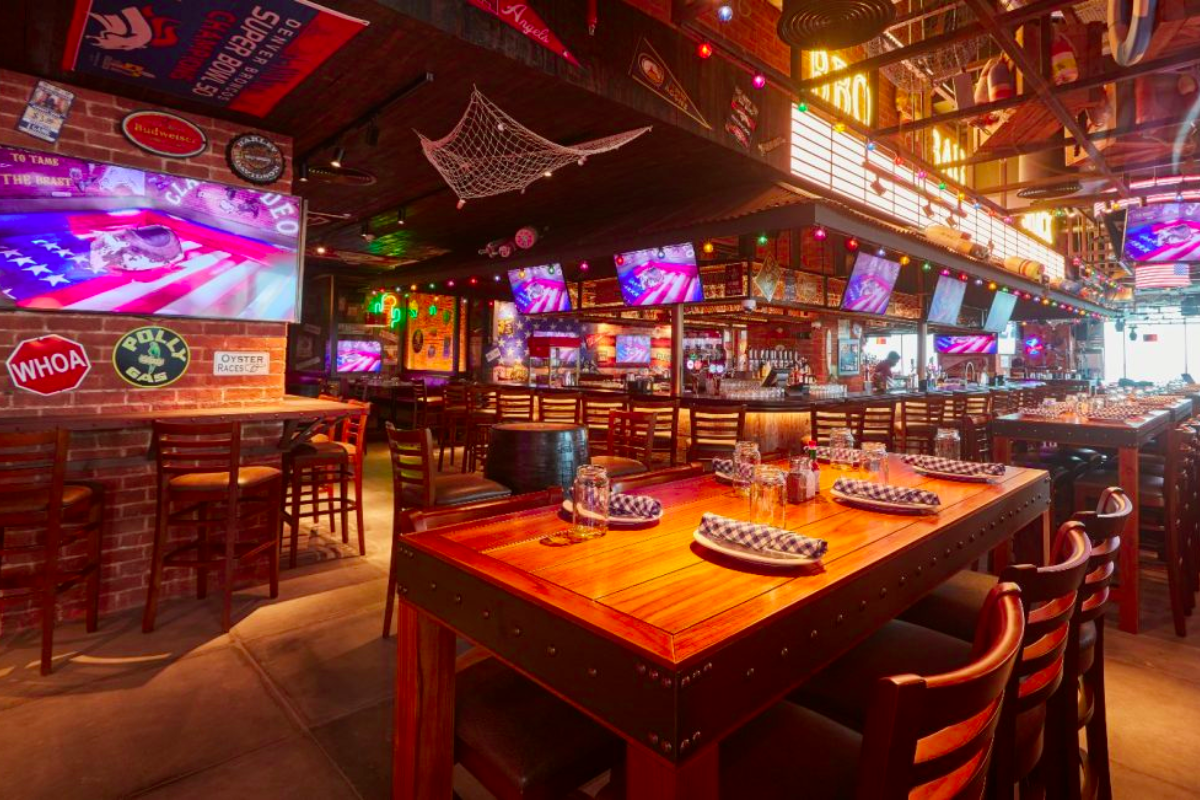 Claw BBQ Dubai offers a delightful dining experience with mouthwatering smoked meats, seafood, and cocktails. Live music performances, themed events, and fun options for entertainment create a vibrant atmosphere. Said entertainment includes a bucking horse, punching bags, foosball, and much more, making it a go-to destination for entertainment and fun. Rodeo Drive
Location: Pavilion at The Beach
Timings: 12PM-2AM from Sunday to Thursday | 12PM-3AM on Friday and Saturday
9. Rodeo Drive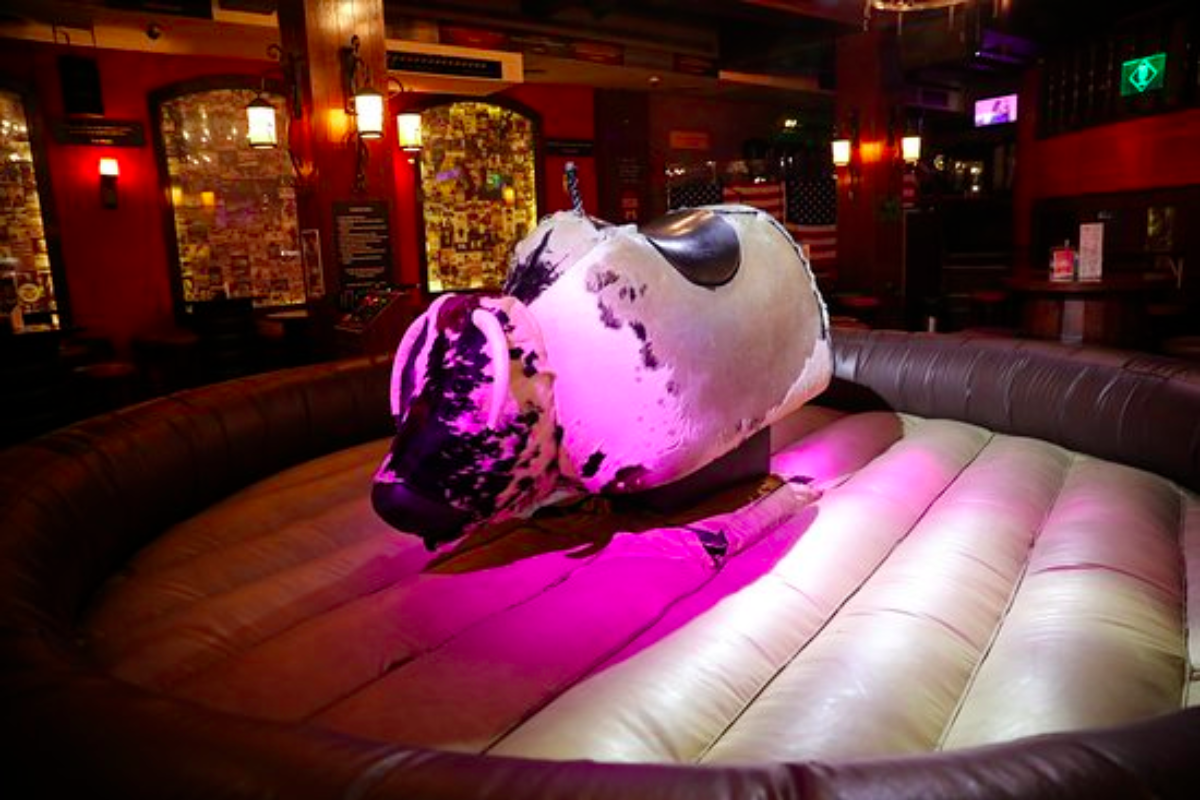 Rodeo Drive Dubai offers an upscale entertainment experience, featuring live music, talented DJs, and a thrilling mechanical bucking horse ride. Guests at Rodeo Drive Bar can also enjoy interactive games like foosball and more, adding an extra element of excitement to their evening. With its diverse range of entertainment options, Rodeo Drive Bar is the perfect destination for those seeking a memorable and fun-filled night out in Dubai.
Location: Trade Centre 1
Timings: 6PM-3AM
10. The House Party Bar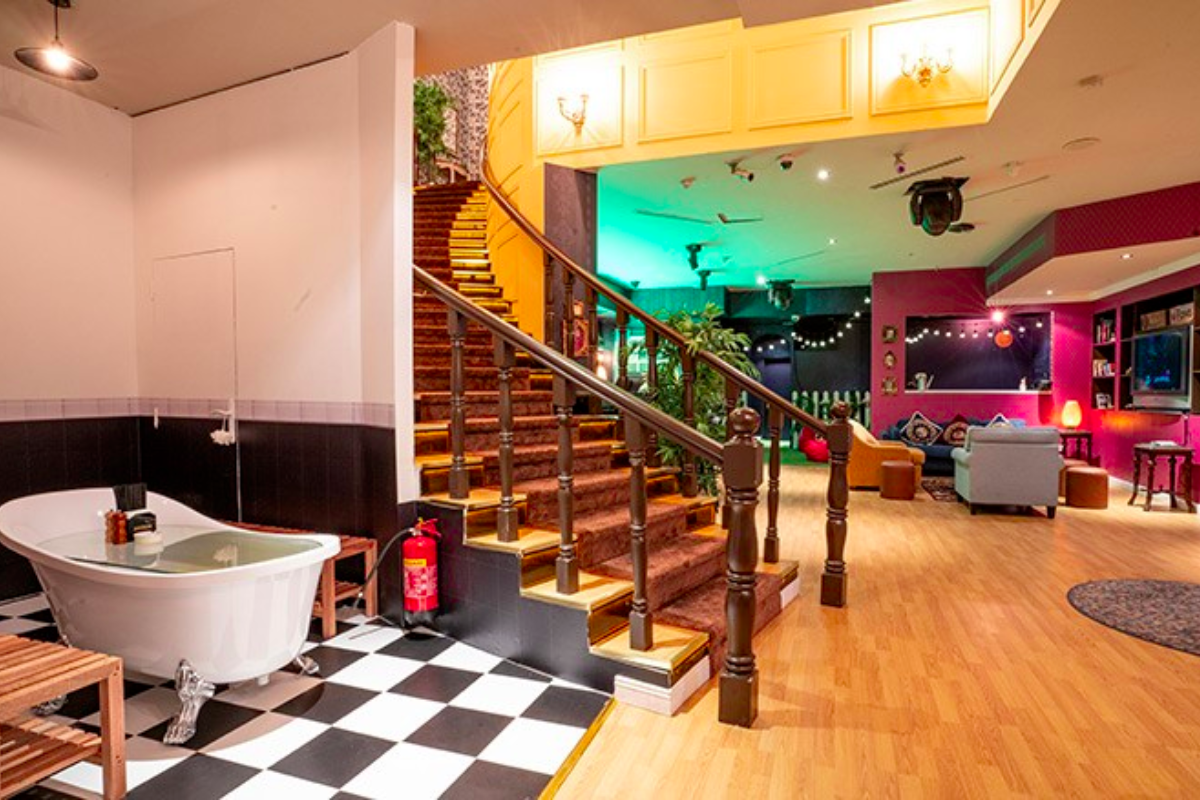 The House Party Bar in Dubai is a vibrant hotspot with an electric atmosphere, signature cocktails, and DJ sets, allowing guests to revel in the city's buzzing nightlife. The bar offers interactive gaming, arcade machines, billiards, foosball tables, and a ball pit for exciting entertainment. With themed nights and live performances, it guarantees an unforgettable and inclusive experience for all partygoers.
Location: Fairmont
Timings: 6PM-3AM
Also Read: