Dubai Garden Glow has reopened its doors with a 6th season with all necessary precautionary measures against COVID-19 in place for a safe experience for everyone. Wander your eyes as you experience a "Back to Nature" theme that lightens up your evening with sparkling colors and unforgettable art.
WHAT YOU CAN SEE
Glow Park
Glow Park has been constituted manually and fabricated with handmade lights. The unique Environment Friendly models are artfully constructed and originated with a beauty that create everlasting imprints in the minds of its viewers.
Dinosaur Park
Dinosaur Park is the Largest outdoor with prehistoric creatures that move and roar attract kids in droves. Experience the dawn of the dinosaurs through the three periods – Triassic, Jurassic and Cretaceous – to the end, showcasing more than 120 Animatronic Dinosaurs.
Magic Park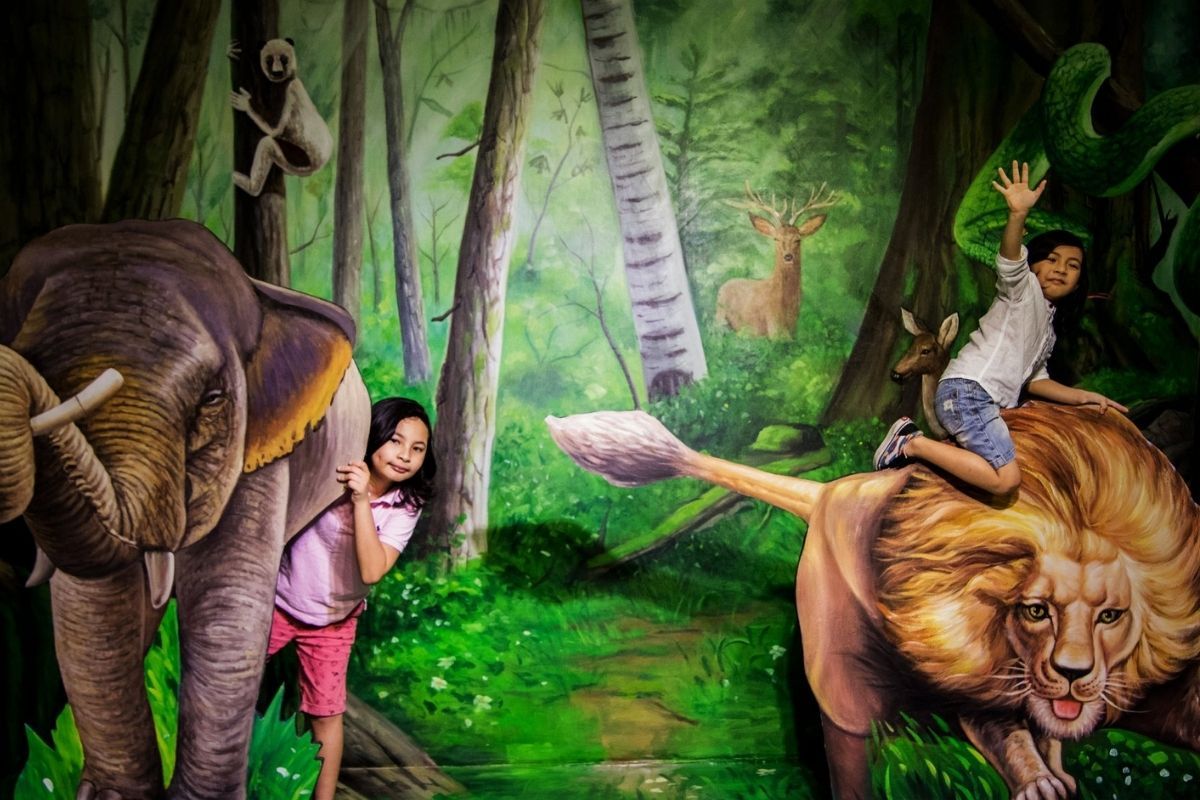 The Magic Park embraces the art of science, with over 25 fun exhibits and 3D artworks that are sure to surprise you. Magic Park is a World of mesmerizing optical illusions utilized in Visual Arts. This is a unique art which uses geometric forms to create hypnotic optical effects.
Art Park
Art Park creates an unique platform for Dubai Garden Glow to display the distinctiveness and imaginations in the form of varied creations. The eco-friendly Art Park seamlessly stiches the different Notes of Happiness, Cultural values, Beliefs and Identity, creating an overall paradise of all Colors of Life.
TIMINGS AND PRICES
Dubai Garden Glow is located at Gate 6 of Zabeel Park. It is open from Saturday to Thursday, 5:00 PM to 11:00 PM. The tickets are priced at AED 65 per entrant including 5% VAT for (Dinosaur Park + Glow Park) . Children up to age of 3 years are free.
HEALTH & SAFETY TIPS:
At Dubai Garden Glow, the safety of guests and employees is a primary focus. In addition to the existing health and safety protocols, further enhanced procedures have been set in-line with the announcement of the UAE Ministry of Health and Prevention and in accordance with the World Health Organization's approved international practices. Here are some of the helpful tips and safety guidelines to keep you and your loved ones safe while enjoying your time at the venue.
Temperature checks prior to entry
Face masks are mandatory
Enhanced cleaning procedures
Social distancing is mandatory
Use hand sanitizers when needed
Contactless Payment Available
Entertainment timings & operations adjusted
For safety purposes, the cash counters will be closed in case of any natural calamity or waterlog occurring due to rains. No further entry will be allowed in such instances.
Note – In case of a medical emergency, the park(s) will implement a set of standard protocols adherent to WHO, DHA, Dubai Municipality, and other government authorities.
News Source: https://www.dubaigardenglow.com/