Thrills and chills have been one of the main focuses of the tourism industry in Dubai. Various adventure activities have attracted thousands to this beautiful city of skyscrapers. Be it providing entertainment in purely natural settings or going overboard with technology, Dubai has always tried to reach the top of any list.
VR experiences are very much in trend now. It is an out-of-the-box entertainment one can have. You could experience settings that you have always fancied. VR with escape room settings could give you an immersive experience that might look straight out of a movie.
Escape Hunt is one such spot in Dubai that could take you to a different world through VR.
What is Escape Hunt?
Escape Hunt is a global entertainment franchise based in Bangkok offering 'escape-the-room' gaming experiences. Escape Hunt upgrades this game by adding VR to the settings. It is Dubai's first VR-equipped escape room.
At Escape Hunt, you can indulge in group activities that will make you a team player and help your skills in team building. You will need assistance from others to complete certain tasks that will take you closer to the goal.
All the escape rooms are theme-based. Once you enter the escape rooms, the doors are bolted, and the only way out is to solve the mystery and find the key to the exit. You could embark on a journey of your favorite character and unlock your way out of the escape room. Escape Hunt gives you an excellent thrilling feeling while also having your brains busted. You will need to think about tactical moves to get to the final point in the race against time.
What to do at Escape Hunt Dubai?
There is no time to chill at this place. Escape Hunt offers you four options for having thrilling adventures. They have activities in four zones; escape rooms, virtual reality, offsite adventures, and play at home.
Escape rooms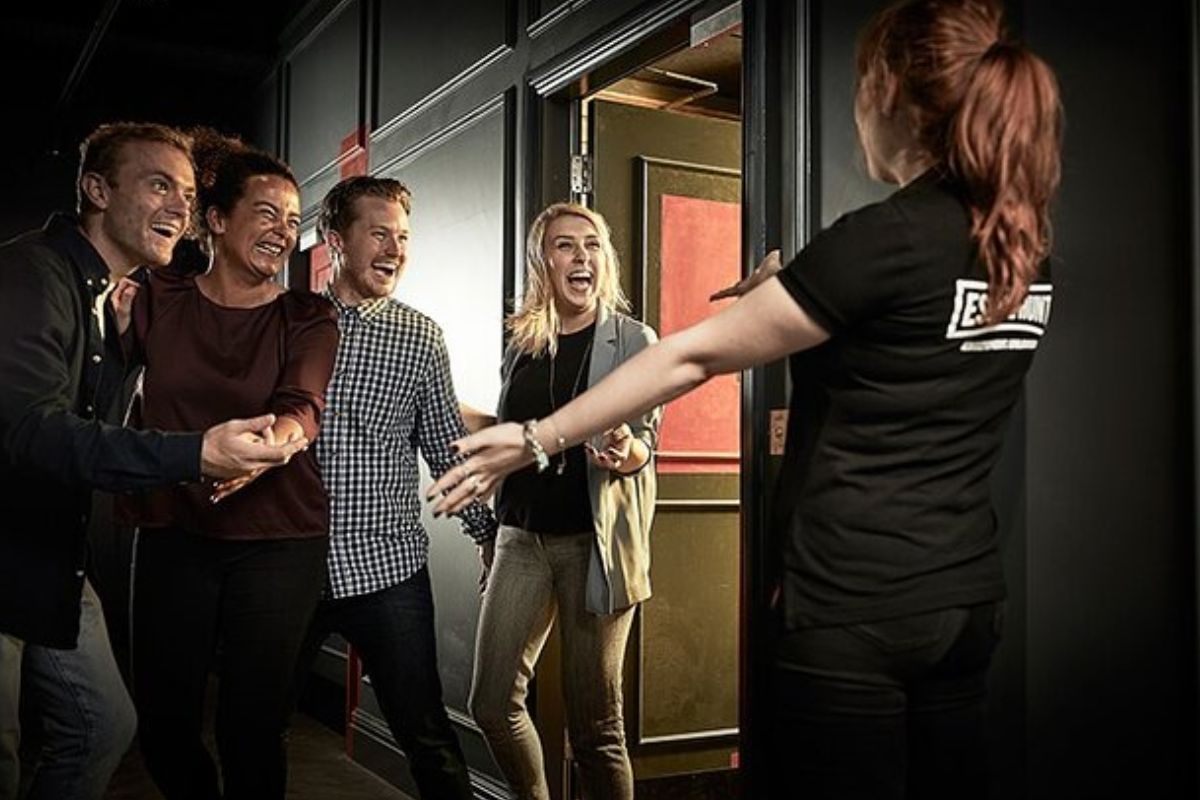 With escape rooms, you step into a world of adventure. This is the moment from where it all begins. You need to join your crew in identifying mysteries and give possible solutions to them for you to escape from the room. This activity is time bound, therefore you will have to rush through and come up with logical decisions to solve the puzzle.
At Escape Hunt Dubai, you can explore many options in escape rooms, Aladdin and The Magic Vault, Prison Breakout, and Jack the Ripper.
Aladdin and The Magic Vault will want you to move around the magic vault to rescue the genie that has been trapped by Sorcerer Abanazar. You will need to use your wits to break into the magic vault that is guarded by powerful spells.
Prison Breakout will take you back to 1970s prison settings where you are entitled to a deadly fate. You have to attempt a prison escape to get away from the cruel episode you are about to face.
Jack The Ripper will take you to the 1880s to your job of monitoring the White Chapel murderer. You need to enter Jack the Ripper's house and find all the evidence you want for his case before he returns.
All the escape room adventures are more fun when played as a team. You can have a team with 5 members maximum for an escape room session. You will be given 60 minutes to finish your task.
The tickets to escape rooms range from AED130 to AED180 per person.
Visit their website beforehand to check the age restrictions for each adventure.
Virtual Reality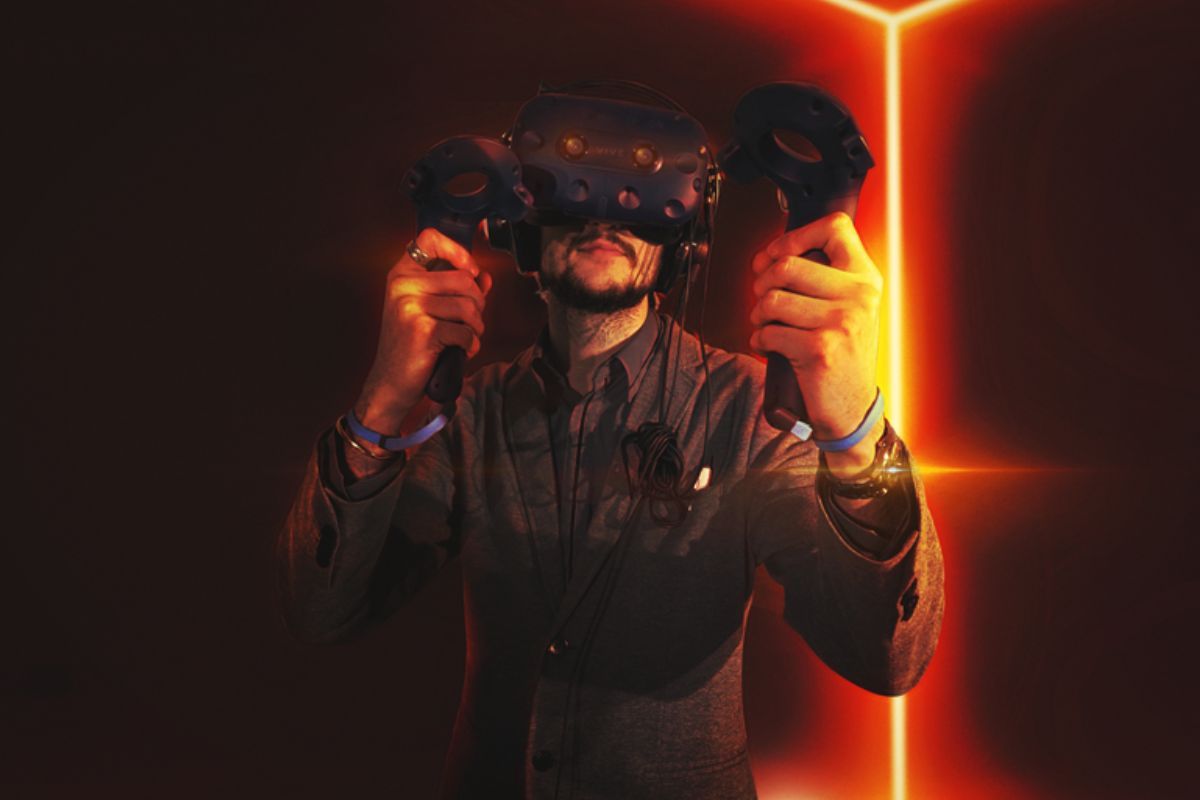 For this adventure, you will have to wear VR gear because you will be walking through computer generated atmosphere. Virtual Reality games at Escape Hunt Dubai offer five games for you to choose from. Alice, Mission Sigma, Survival, Jungle Quest, and A Christmas Story are your choices of virtual reality games.
Alice will put you into the shoes of Alice in 'Alice in Wonderland'. You will drink the magic potion and follow the White Rabbit like in the story. You can meet characters like Mad Hatter, Cheshire Cat, fairies, and Red Queen in the game.
In Mission Sigma you have to take up the role of secret service agent to disarm a missile that is stuck at the top of a high riser in a dangerous city. You and your team will be given 45 minutes to save the population.
Survival will make you a stranded human on a deserted island. You have no hope of any rescue team finding the uninhibited island. Gather the team and solve the quest to escape the land as soon as possible.
In Jungle Quest, you can explore the beauty of nature while uncovering the incredible world you have fallen into. You can see beautiful sceneries like flowing waterfalls, majestic wild animals, and breathtaking flora. You cannot however enjoy the paradise for long as you have to find the portal that will take you back to your world within 50 minutes.
A Christmas Story will embark on your journey to rescue Santa who is lost in storms and cannot reach for Christmas celebrations.
Offsite Adventures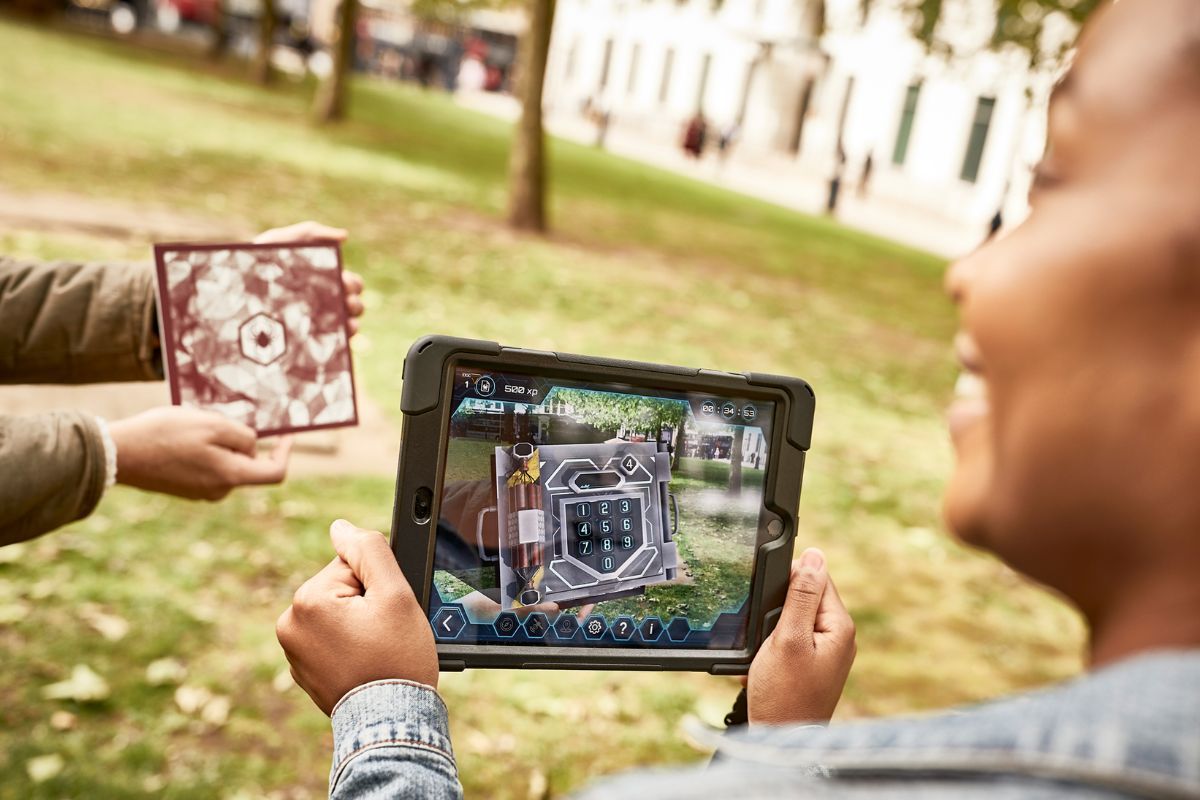 Escape Hunt Dubai offers you brilliant team-building activities that you can play at any venue you would like. There are two games under offsite adventures, which are, The Heist and Operation Mindfall.
The Heist can be hosted remotely or at any venue of your choice. You become mission controls of the world's most skillful thieves who have set out on the most audacious heist ever. You will have to get hold of a Chinese vase of historic importance before it reaches its owners. You will have to use your wits and the help of your teammates to succeed in the mission to complete the puzzles and riddles before time runs out.
Operation Mindfall will make you an undercover spy agent who is racing against time to find an antidote to the deadliest virus that is about to control everybody's minds.
These offsite adventures require you to have a device, preferably a laptop or tablet, and an active internet connection to engage in the game. In remote conditions, you need access to the Zoom platform. Clues will be communicated through the internet.
Play at Home Adventures
Escape Hunt Dubai offers an opportunity to buy these amazing games from them and play them at your home. They provide two options for these adventures, either you can download, print, and play or digitally play the games.
In digital games, you can buy The Pegasus Project where you have to expose the secret and save the world. The other category of Play at Home games has wider options. Murder at the Mansion, The Treasure of The Aztecs, and Stolen are some of the games you can buy.
You can buy them on their website. The download and print versions of games are available at AED65 while the digital game is priced at AED100.
How to reach Escape Hunt Dubai
Escape Hunt is located in the Galleria Mall on Al Wasl Rd, Dubai. It is easily accessible via Sheikh Zayed Rd/E11. You can also commute using public transport. There are bus services that could take you near the spot. If you wish to use the metro, take the redline and get down at Business Bay metro station and take a bus or hire a cab to Escape Hunt.
Also read: