Grand Royal Rent a car Dubai - #1 Luxury Sports Car Rental Company.​ comes to fulfill this stunning Royal Luxury and VIP world. With neat fleet and exclusive cars that meet the top safety, performance, and luxury. No matter what the occasion or the use, personal or business a luxury car is the best way to experience Dubai.
We offer 24 hours of professional and reliable customer service with a team of competent and experienced staff. With our luxury car rental Dubai service, traveling will once again become fun. It is your right to explore the splendor of Dubai on a supercar.
What is your business name?
Grand Royal Luxury Car Rental
Which industry does your business belong to?
Car Rental Services
What is your business type?
Services
How old is your business?
1-5 years
Who are your customers?
Both B2B and B2C
How did you initially come up with the idea or concept for the business?
When we started, it was a simple idea. We launched Grand Royal to be the First Rental Service in Dubai, to offer the best quality vehicles at top Luxury and VIP Services. We were also the first rental company to have its own dedicated customer service line, staff who speak multi languages and people who understand what clients want.
Today, we pride ourselves on our excellent levels of customer care and technical support across all areas of our business. Our aim is always to deliver an unbeatable experience for every guest while operating within the highest professional and ethical standards
Tell us about some of the major turning points in the history of your business.
I think the biggest turning point for us was looking for new ways to market our brand and increase our revenue streams. We have been very successful in attracting international clients who come to Dubai on business and also those who are just visiting.
Today Grand Royal operate a number of locations across Dubai from which we offer competitive rates for car rental deals including discounts on long term rentals, weekend specials and great value daily rates for short term stays in Dubai. For regular visitors, it is worth considering joining our corporate loyalty scheme, Grand Royal Rewards. It's free to join and has some great rewards available such as preferential offers online.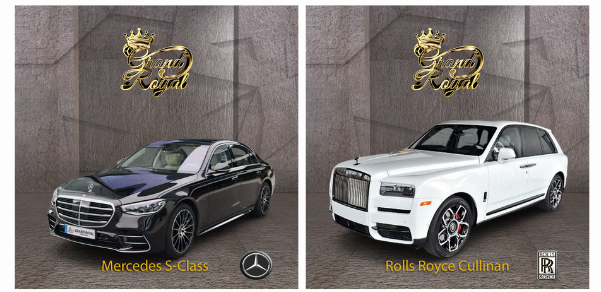 What made you choose Dubai as a location to setup your business?
Dubai is one of the most progressive and exciting city in the UAE and the world. Everything here moves at lightning speed and I love that there are always new initiatives to keep us moving forward towards Grand Royal's goals.
Moreover, Dubai offers a great quality of life, lots of opportunities for people who want to live here.
Finally, what sets your business apart from the competition?
You will often see businesses trying to be perfect in all areas of their business by eliminating any perceived weaknesses. The truth is that not all businesses are the same and some things can be sacrificed in favor of other areas where Grand Royal Rental services have core strength. It's about striking a good balance across everything we do and finding an area where we can offer something better than our competitors have to offer.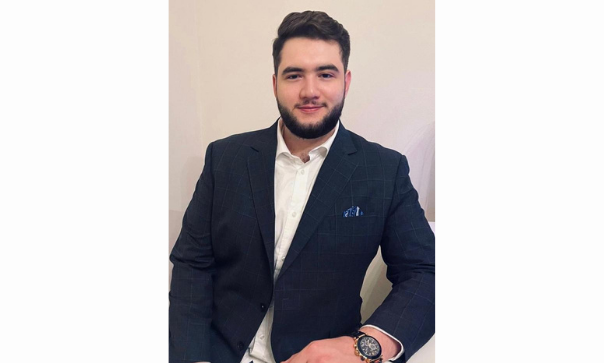 What service(s) or product(s) do you offer/manufacture?
Our Services are 24/7
Luxury Car Rental
Sports Car Rental
Exotic Car Rental
Coupe Rental
SUV and Sedan Coupe and Exotic Types with
Free Delivery all Dubai and DXB Airport Transfer
What are the key strengths of your products/services?
Grand Royal strengths are
- 24/7 rental services
- Multi Languages customer care center
- Unique luxury fleet in Dubai
Are there any exclusive products/services that you offer (not offered anywhere else in Dubai)?
Most of our luxury fleet are exclusive editions more over the unique covid-19 response at Grand Royal is good addition which came with hygiene kit and fully sanitized fleet before and after the rental.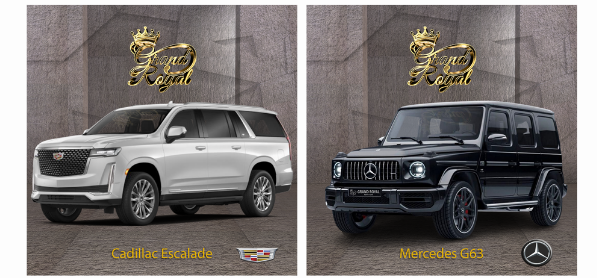 Can you share some of your products and pricing?
https://www.grandroyalrentacar.com/listings/
What are the best ways for your customers to contact your company?
Website, Phone, Email
Is there anything else you want to convey to your potential customers?
Keep an eye on all our platforms as we are launching Grand Royal rewards it is free to join and it has exclusive rewards and luxury offers.
Visit Grand Royal's website on: https://www.grandroyalrentacar.com/
Editor note: You can find more information about Grand Royal Luxury Car Rental on HiDubai by visiting their business page here