A professional, certified Auditing firm based in Dubai, servicing a diverse client portfolio across multiple industries. Driven by sustainable practices and tailored, innovative strategies designed to enhance financial business management of SMEs.
What is your business name?
Ahmad Al Araidi Auditing of Accounts
Which industry does your business belong to?
Accounting Services
What is your business type?
Services
How old is your business?
5-10 years
Who are your customers?
Both B2B and B2C
How did you initially come up with the idea or concept for the business?
I have been always fascinated by numbers and the way they line up in the financial statement representing the actual situation and final result of any organization, the outcome of such numbers draws the future of this organization in the eyes of the owners.
this passion made me analyzing the need of business owners for a third party consultant that provide professional auditing & accounting services for a reasonable rate that allows them to benefit from the services without over spending
Tell us about some of the major turning points in the history of your business.
As a professional service provider who understand the industry, i was thrilled exited for the challenge that the businesses in UAE and GCC was about to face with the introduction of VAT in 2018. when the initiative was first proposed we have buckled our belts in Al Araidi Auditing knowing that the industry will be flooded with clients and fresh service providers along with thousands of fraudster.
What made you choose Dubai as a location to setup your business?
Dubai is my home country, a young city with a endless opportunities. where else is better to start a business than a growing industry under a leadership with such great vision!
Finally, what sets your business apart from the competition?
We are unique for the diversity of business sectors that we have long experience in. we offer an understanding of owners mentality that no other firm can offer based on the experience that we have in local market and the culture differences defining each business owner back ground.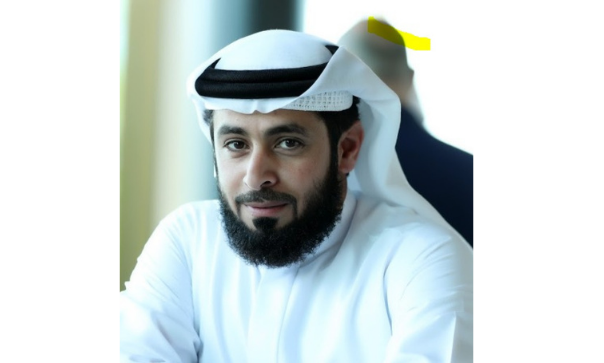 Can you name some of your clients?
Yoga House
Levantino Ready Made Garments
Asico Real Estate
Espectro General Trading
Quickbuy Suoermarket
Jawdat Al Binaa Contracting
What service(s) or product(s) do you offer/manufacture?
Bookkeeping
Vat Registration
Vat Filing
Reconciling of Accounts
Monthly Financial Report
Yearly Audit Report
Expert Report for Court & Legal Purpose
Backlog Data Entry
Accounting Software Set-up
Feasibility Study
Budgeting
Internal Audit Report
Liquidation Report
What are the key strengths of your products/services?
The Accuracy, deadline, cost, service variety & customize package based on client needs
Are there any exclusive products/services that you offer (not offered anywhere else in Dubai)?
Vat assessment in applying for refund for expo participants
Can you share some of your products and pricing?
Audit 3150
Expert report 3150
accounting services starting 735
vat registration 525
customize package starting 525
What are the best ways for your customers to contact your company?
Email, Phone
Editor note: You can find more information about Ahmad Al Araidi Auditing of Accounts on HiDubai by visiting their business page here.