CIG Business Services is a subsidiary of Capital International Group of Enterprises LLC. A group of companies diversified into startup advisory, business solutions, accounting and tax advisory, assistance for corporate bank account opening, marketing solutions, information technology services, corporate government liaison, immigration and visa services, legal solutions, general trading, real estate, investments, second passport, foreign migration services and a business hub with more than 83 luxurious offices (serviced offices, co-working spaces and hot desks).
What is your business name?
Capital International Group of Enterprises LLC
Which industry does your business belong to?
Business Consultation Services
What is your business type?
Services
How old is your business?
15-25 years
Who are your customers?
Both B2B and B2C
How did you initially come up with the idea or concept for the business?
Realizing that people with great ideas for a business need the right direction and assistance to transform themselves into successful entrepreneurs, the concept of providing 360 degrees solutions under one roof came up.
What made you choose Dubai as a location to setup your business?
Dubai has always been proactive in its approach irrespective of whether it is business as usual or managing a crisis. The swiftness with which Dubai reacted to control the pandemic and ensured business continuity itself is a testament to setting up business in this great nation. Positioning our vision with His Highness Sheikh Mohammed bin Rashid Al Maktoum's vision to ensure talented individuals and innovative ideas have a plethora of options to ideate in the country, we customize the package based on their requirements and offer them cost-effective solutions to set up and run their business with flexible payment plans.
Finally, what sets your business apart from the competition?
CIG takes pride in its client-oriented approach. We make sure that the services which we provide are on time, cost-effective, and with the utmost professionalism. Understanding the exact requirements, we customize the packages which fit perfectly to the demand of the clients.
Can you name some of your clients?
Laser Vision, Knowledgeberg, Mignet Technologies
What service(s) or product(s) do you offer/manufacture?
Business Set up, Business Center, Financial Services, PRO Services, Trade Support Services
What are the key strengths of your products/services?
15 years of experience, Customized Packages, Cost-Effectiveness, Expert Team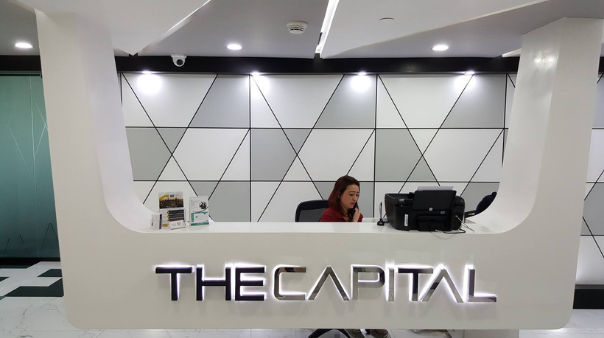 Are there any exclusive products/services that you offer (not offered anywhere else in Dubai)?
Customized Packages
Can you share some of your products and pricing?
Gold Package for Professional License with 1 investor visa - AED 19,500
Expo 2020 Package with 1 Investor Visa & unlimited Expo Pass - AED 19,850
Solo LLC Package with 1 Investor Visa - 33,000
What are the best ways for your customers to contact your company?
Phone
Is there anything else you want to convey to your potential customers?
We encourage our customers to trust the legacy of more than 15 years at CIG. We deliver what we promise.
Editor note: You can find more information about Capital International Group of Enterprises LLC on HiDubai by visiting their business page here.