Luxury Light Fittings and Fixtures Trading L.L.C started in Syria and Lebanon since 1980. After simultaneously launching in the two regions, Luxury Light made a reputation for good quality products and services. As a result of great demand, the company decided to launch in the UAE market year 2013.  
Luxury Light is known for providing and supplying high class quality, modern and contemporary lighting products. We are able to run and support numerous projects around UAE and still ongoing. We offer products and services to interior designers, home owners, contractors, architects and corporate clients. You will find styles, materials and prices to fit your home or business decor, personal preference and budget.
What is your business name?
Luxury Light Fittings & Fixtures Trading LLC
Which industry does your business belong to?
B2B Services
What is your business type?
Trading
How old is your business?
5-10 years
Who are your customers?
Both B2B and B2C
How did you initially come up with the idea or concept for the business?
It is a family-owned business since 1980 in Syria. It was inherited by the idea of our father.
What made you choose Dubai as a location to setup your business?
I chose Dubai because it is accessible to everyone. It is the central city of investors. And when a tourist plans to come to UAE, Dubai is the first place to visit.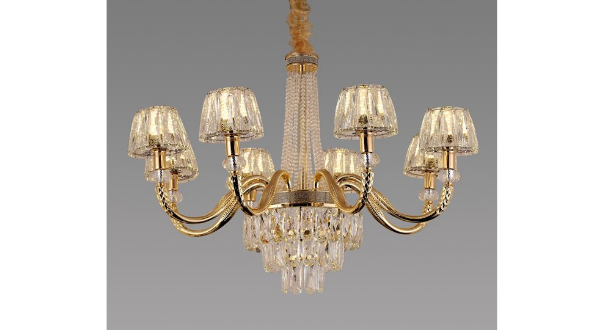 Finally, what sets your business apart from the competition?
It is our reputation and uniqueness. We always make sure that we provide our customers a high quality material product at a very competitive price and a good customer service.
What service(s) or product(s) do you offer/manufacture?
We trade different types of lightings.
What are the key strengths of your products/services?
Necessity, reliable, long life, and made of high class material.
Are there any exclusive products/services that you offer (not offered anywhere else in Dubai)?
We also provide a bespoke or customized design service for lighting.

What are the best ways for your customers to contact your company?
Website, Visiting Office, Phone, Email
Is there anything else you want to convey to your potential customers?
Luxury Light has two branches in Dubai, one is in Deira and the other is in Dragon Mart 2. We are known for providing and supplying high-class quality, modern and contemporary lighting products.
Editor note: You can find more information about Luxury Light Fittings & Fixtures Trading LLC on HiDubai by visiting their business page here.