In the bustling business landscape of the UAE, home-based businesses have been flourishing and reaching more people with the help of technology. Santra is one such innovative platform that serves as a marketplace for home business owners to connect with their customers. With their unique offerings, Santra has swiftly become a beacon of innovation in the UAE's ever-expanding food industry.
Delve deep into the ambitious journey of Santra as its co-founder and CEO, Aziz Gamil, shares its origin, mission, and impact on the local economy.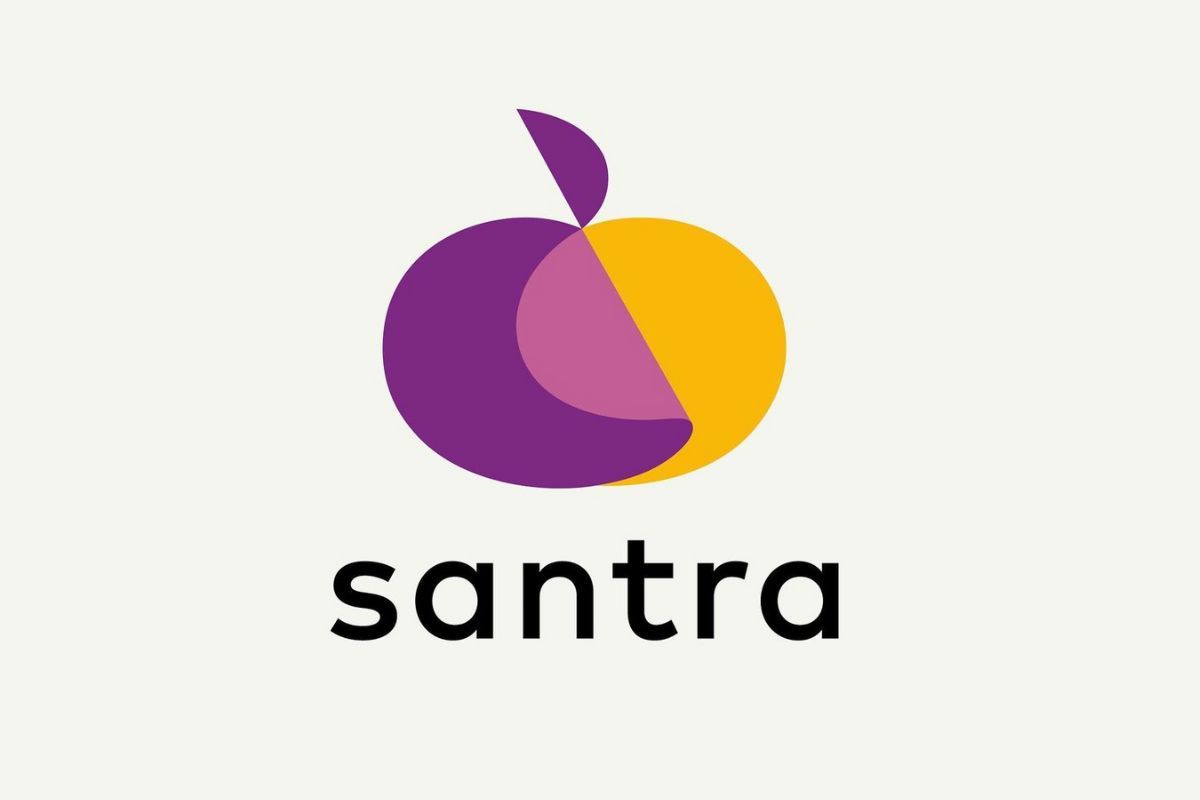 Founded in 2022, the concept of Santra took root during a seemingly ordinary moment in a university classroom. The discussion ended with a structured plan to bring an innovative space for home-based businesses. With the support of his classmates, Aziz delved into the journey of creating a platform that could bridge the gap between home business owners and eager consumers.
Santra's core mission revolves around empowering home business owners in the food industry. Often referred to as 'The Makers Hub', they aim to simplify the operations of these businesses and make it easier for them to connect with their customers. By providing a user-friendly platform, entrepreneurs are able to manage their orders efficiently. They also have an advanced option where the orders received through external channels like social media can be seamlessly integrated into the application, with Santra handling all logistics.
Santra platform offers secure transactions for these businesses. Through the platform, they facilitate the generation of payment links, allowing entrepreneurs to receive payments without compromising any sensitive information, such as their banking details.
Santra stays ahead of the curve in the e-commerce world with its innovative strategies. Their logistical operations cover the entire UAE and offer three key application features. Firstly, they offer 'Click and Collect', which allows buyers to pick up orders directly from the seller's home. Secondly, 'Express Delivery' for long-distance transportation within different cities. This feature ensures swift and efficient service in just three hours. And 'Next Day Delivery' enables customers to receive their orders the following day, even if they are far from the seller's residence.
Through personalized support and strategic advice, Santra empowers small business owners to thrive and succeed in the competitive market. Aziz Gamil says,
"We are dedicated to empowering entrepreneurs by providing strategic guidance to enhance their revenue through diverse avenues."
The platform provides specialized account managers trained to assist sellers thoroughly. These managers guide sellers from the initial steps, pointing out the importance of uniqueness, high-quality product images, and optimum pricing. They offer valuable insights into effective marketing strategies, advising sellers on how to optimize their presence on social media and within the application. Santra helps sellers increase their revenue by encouraging frequent social media posts, creating enticing offers on the platform, and attracting orders from diverse customers. The platform also offers guidance on packaging and presentation, ensuring that sellers present their businesses in an appealing manner to consumers.
Aziz proudly shares the significant achievements and notable milestones of Santra. The company successfully secured a remarkable $1 million pre-seed investment after participating in Expand North Star, a noteworthy accomplishment that propelled the business forward. In just nine months, Santra witnessed exponential growth where its seller base grew from one to an impressive 300. This growth surge was accompanied by a substantial increase in the number of orders processed on the platform. Santra aims to establish a strong presence in the market with a wider reach and audience.
Santra addresses the challenges faced by entrepreneurs, particularly concerning food safety and regulations in the UAE, with stringent measures in place. They ensure that all sellers possess the necessary trade license, a mandatory requirement for starting a home business through the platform. This helps them to maintain a high standard of quality and consistency in their operations. A dedicated team thoroughly inspects sellers' kitchens to determine their eligibility. Santra also partners with reputable delivery companies that specialize in delivering homemade meals in optimal conditions.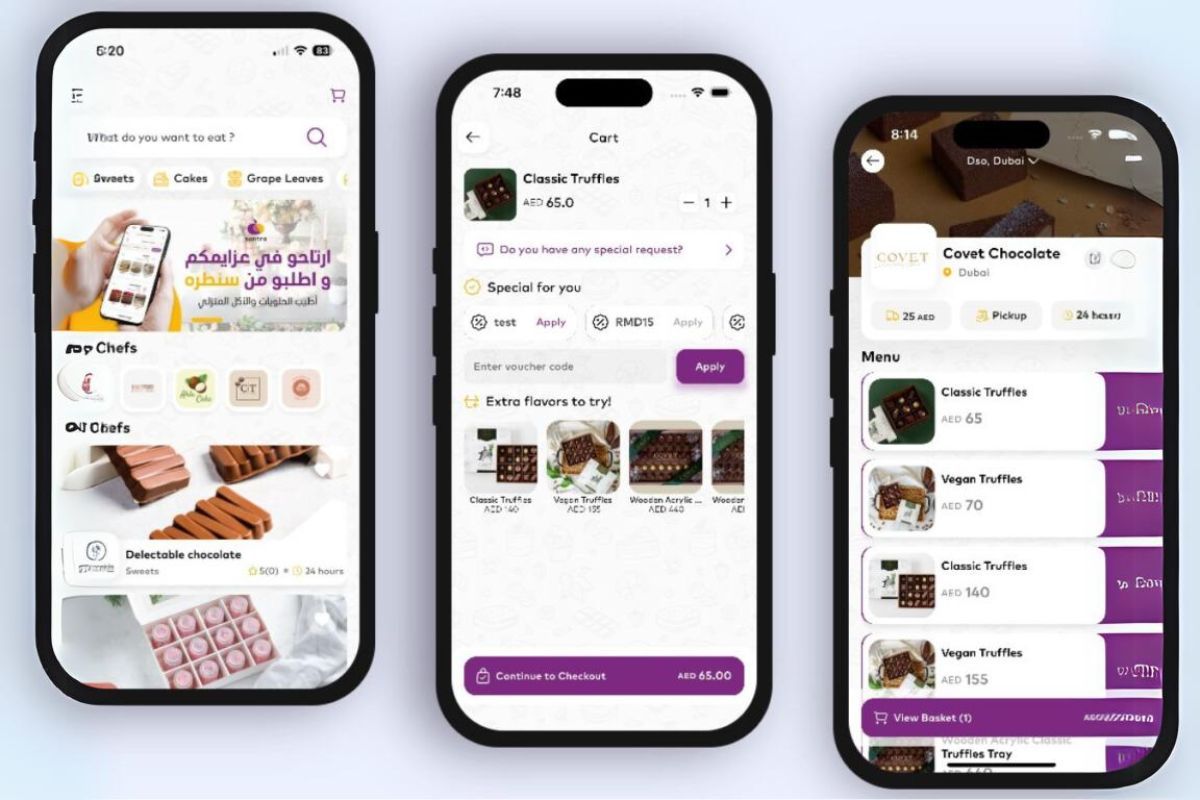 Santra places utmost importance on providing a user-friendly experience for customers. Customers enjoy a seamless experience when searching for their preferred homemade foods. Aziz shares the dedication and efforts taken by the company to enhance the application. This ensures that the ordering process is efficient and hassle-free for customers. The app upgrades have focused on minimizing the time and clicks required to place an order. To improve the user experience, they actively collect feedback from customers. With the integration of consumer data and feedback, Santra has successfully developed an intuitive system that enables users to quickly select and order their preferred homemade dishes with ease and convenience through the application.
Looking into the future, Santra envisions becoming the ultimate destination for home business owners, particularly those in the food industry. With over 300 active home business owners on the platform already, Santra has set its sights on rapid expansion, aiming to increase its seller count to 500 by the end of the year. Aziz Gamil's vision echoes in the statement,
"We want them to know that there is a platform that can support them and make their voice heard, allowing everyone to listen to them through the applications."
They try to eliminate the challenges for the homepreneurs and become a supportive ally in their growth. Their main objective is to grow the niche market and nurture an environment that supports the local economy. As Aziz aptly puts it,
"Together we can support the economy and the customer, allowing them to order from home businesses just as easily as they would from any other establishment."
Santra continues to redefine the landscape for homemade businesses leading the charge toward a more connected and sustainable food industry in the UAE.
Watch the full interview:
Also Read: