Away from the hustle and bustle of the city is the world's deepest and largest underwater attraction, Deep Dive Dubai. This underwater attraction in Dubai has been making waves as a premier destination for diving enthusiasts and curious explorers alike.
Discover the unique offerings of Deep Dive Dubai as Director Jarrod Jablonski shares the essence of this extraordinary underwater facility.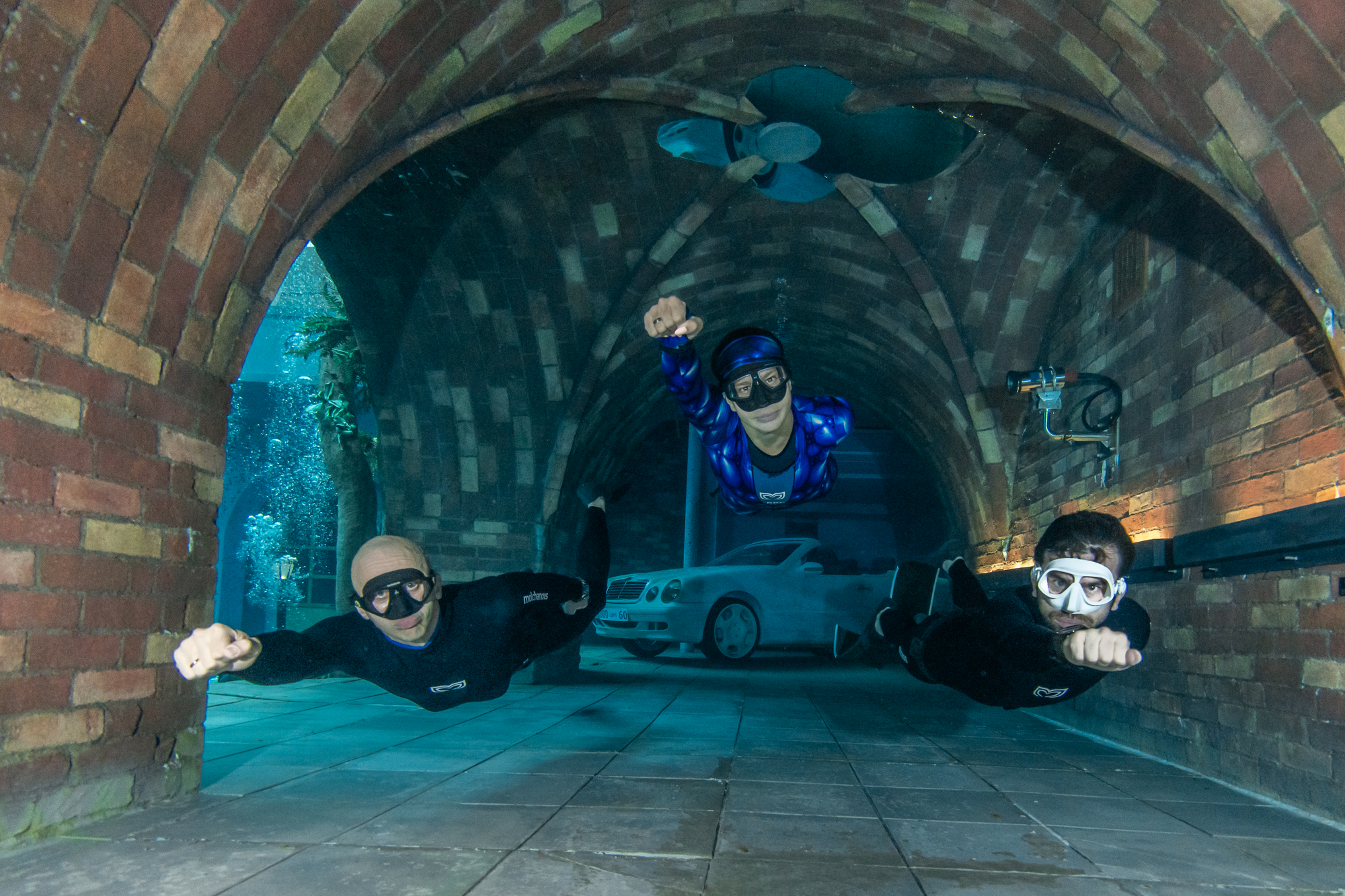 Deep Dive Dubai is one of the latest additions to the wonders of Dubai. It offers an unparalleled and multifaceted experience, setting itself apart as a one-of-a-kind attraction worldwide. It boasts a record-breaking depth of 60 meters under the water and has the capacity to hold 14 million liters of water. With its cutting-edge water filtration technology, it ensures the utmost security for its guests. Jarrod shares,
"The facility not only breaks records in terms of depth and size but also showcases cutting-edge technology for water filtration and guest security. It offers an amazing platform for initiating, cultivating, and enhancing one's underwater connection."
The facility caters to a diverse array of interests, whether you are learning to dive or already skilled, promoting exploration and adventure for all.
Drawing inspiration from the rich heritage of pearl diving in the UAE, Deep Dive Dubai infuses the historical significance of this trade into its essence. The architectural design of this underwater facility resembles an open oyster shell symbolizing the profound connection to the aquatic world that pearl divers once held. The facility also acknowledges the importance of water in our lives by highlighting its role in sustenance and recreation.
During the celebration of its second anniversary, Deep Dive Dubai organized an engaging scavenger hunt centered around oysters. This encouraged visitors to immerse themselves in the tradition and foster a deeper understanding of the UAE's maritime roots.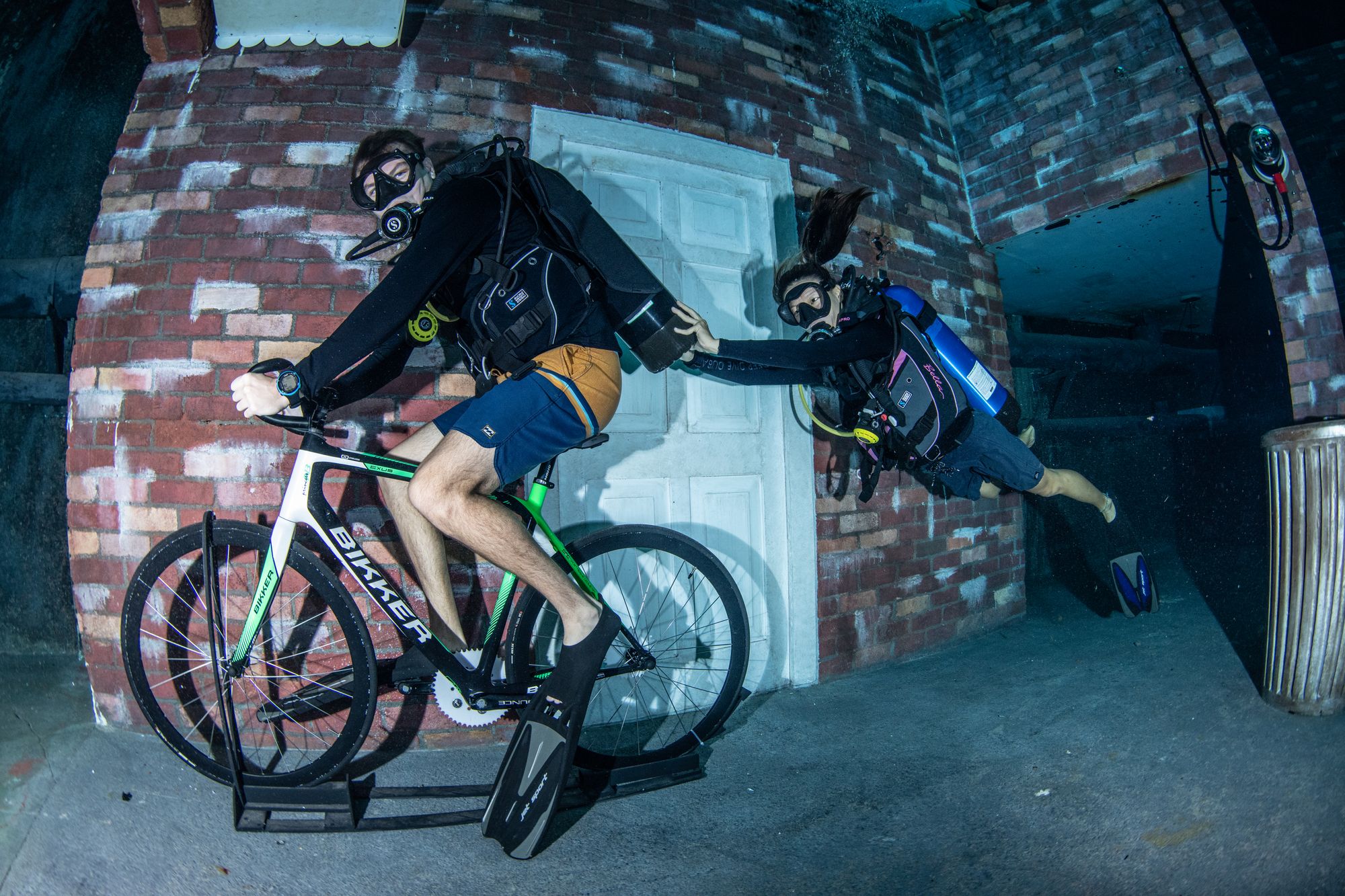 Deep Dive Dubai has been able to attract a diverse array of individuals, ranging from novices to seasoned divers. Jablonski recounts the story of two staff members who initially feared diving and lacked swimming skills. Through proper guidance and training at the facility, they not only overcame their fears but also developed a profound love for diving. He proudly says,
"From novice to advanced divers, we truly enjoy witnessing individuals rediscover or build their initial connection with the underwater world."
Witnessing their remarkable progression from hesitant beginners to avid divers, it is evident that this facility champions personal growth and empowerment through underwater adventures.
Deep Dive Dubai plays a pivotal role in the local community and the city's tourism landscape. Jarrod says,
"I believe that the ambitious vision embodied by Dubai perfectly aligns with our objectives here. We aspire to not only be a good patron to the local community but also aid in its shift."
With Dubai strategically positioned as a central point accessible to a significant portion of the world's population, Deep Dive Dubai aims to offer a diverse and engaging experience to visitors.
Safety is of utmost importance at Deep Dive Dubai. Jablonski emphasized the facility's unwavering commitment to ensuring the safety and quality of every guest's experience. While at the facility, you will be accompanied by skilled guides and advanced underwater monitoring systems to provide the highest safety standards. Not only are these guides meticulously trained and regularly updated, but the facility also tailors the diving experience to cater to individual comfort levels and desired progression. The guests can choose if they want to venture just a meter deep or plunge swiftly into the depths.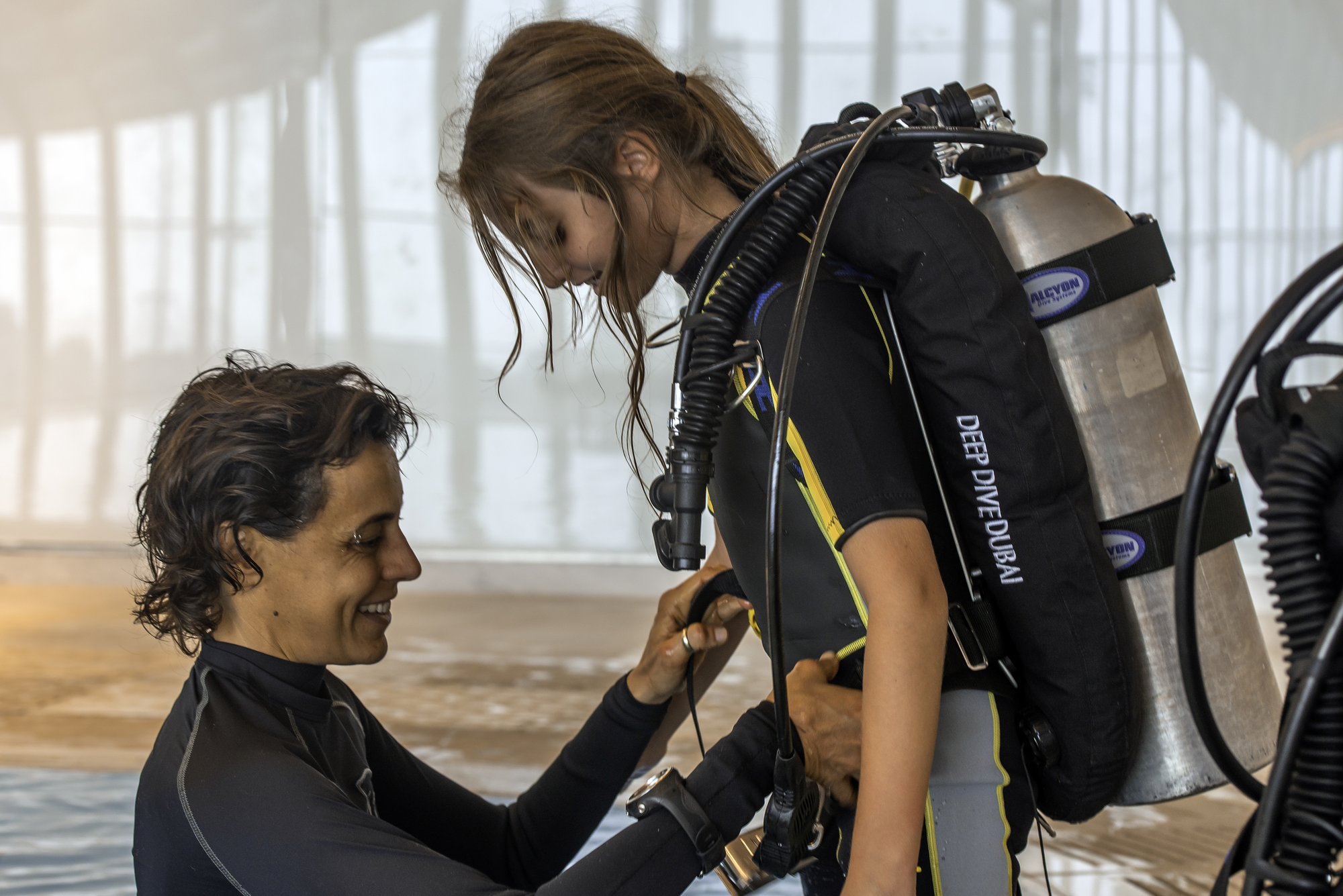 Jarrod also highlights the comprehensive safety measures in place, which often go unnoticed by visitors. These include an extensive network of 56 underwater cameras, ensuring constant surveillance throughout the facility. There is also a dedicated safety station on the pool deck, manned by vigilant safety divers, which tracks guests' entries and exits while closely monitoring their activities underwater. You can also find an underwater sound system that serves two purposes; play engaging music underwater and enable direct communication with the divers.
There are some dry spaces inside the pool for the divers when they feel discomfort or if they want to speak with the staff. There are also emergency gas depots strategically positioned within the facility guaranteeing that every guest has access to ample safety equipment. With a backup safety diver always on station, accompanied by three lifeguards and the guiding staff, you can trust them with your life.
Deep Dive Dubai's exceptional offerings continue to carve a unique and enduring legacy in the realm of underwater exploration and adventure.
Watch the Interview:
Also Read: