Mundo is a trusted translation agency approved by the UAE Ministry of Justice that can help you translate your most important documents.
They offer translation services in over 100 languages to help you communicate with your clients, partners and other businesses in their preferred language. They have more than 10 years of experience translating business documents and understand the importance of accuracy and precision in their work.
What is your business name?
Mundo Legal Translation Services.
What is your business type?
Services.
Which industry does your business belong to?
Legal Services.
How old is your business?
Less than a year.
Who are your customers?
Both B2B and B2C.
How did you initially come up with the idea or concept for the business?
I have over 10 years of experience in the translation field.
What sets your business apart from the competition?
Cost-effectiveness, Quality Assurance, Quick Turnaround, 24x7 Live Support.
What service(s) or product(s) do you offer/manufacture?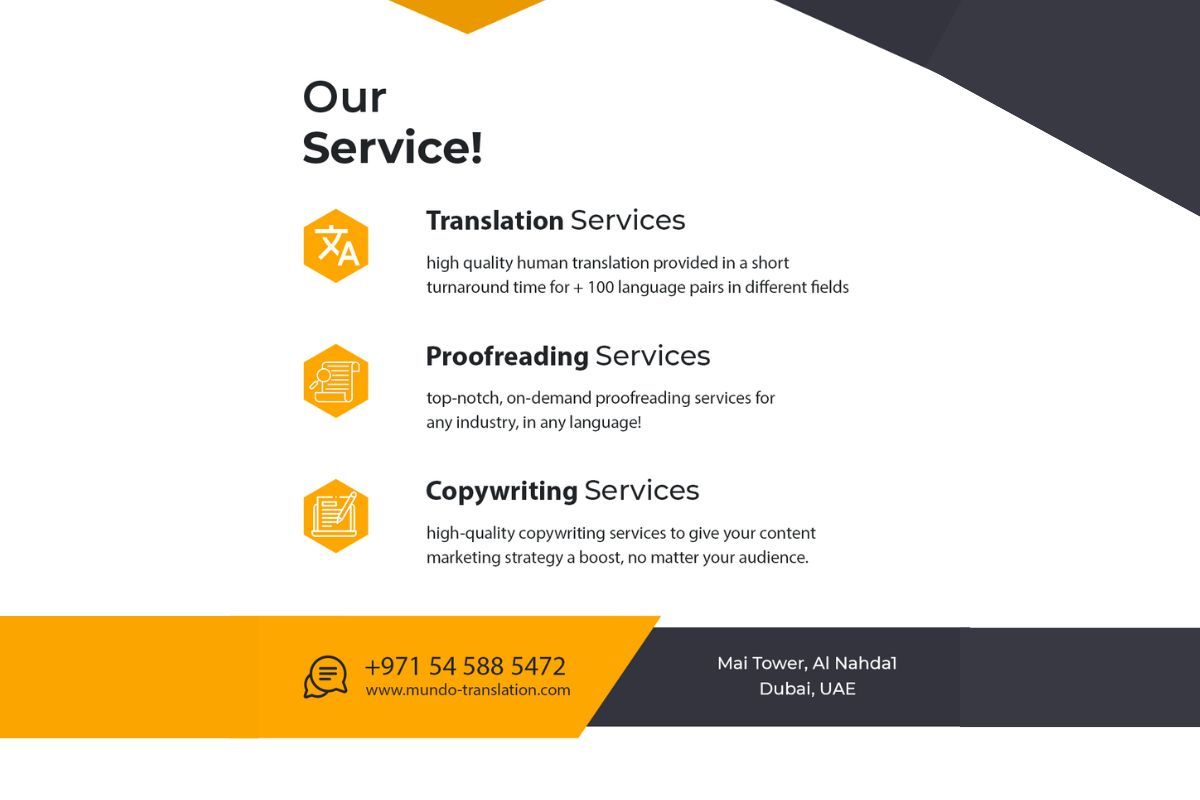 What are the key strengths of your products/services?
Quality and pricing.
Can you share some of your products and pricing?
Price for English to Arabic translation and vice versa: 25 AED.
What are the best ways for your customers to contact your company?
Email: translation@mundo-translation.com
Phone: +971 54 588 5472