#1 EUROPEAN CAR SERVICE & REPAIR GARAGE IN DUBAI
DME Auto Repairing was established in 2012 and the workshop is located at Shaikh Zaid Road Al Qouz 1, Dubai, United Arab Emirates. We strive to be one of the best auto garage repair in Dubai and one of a world-class center of excellence in vehicle maintenance services, applying proven methods that work through a highly skilled workforce while utilizing the latest technologies.
DME Auto garage utilizes the latest in computer technology and brings the utmost in trust, quality, and customized attention to your vehicle.
What is your business name?
DME Auto Repairing
Which industry does your business belong to?
Car Assistance & Repair
What is your business type?
Services
How old is your business?
10-15 years
Who are your customers?
Both B2B and B2C
How did you initially come up with the idea or concept for the business?
Have more than 25 Years experience in automotive industry , used this experience to serve UAE automotive market.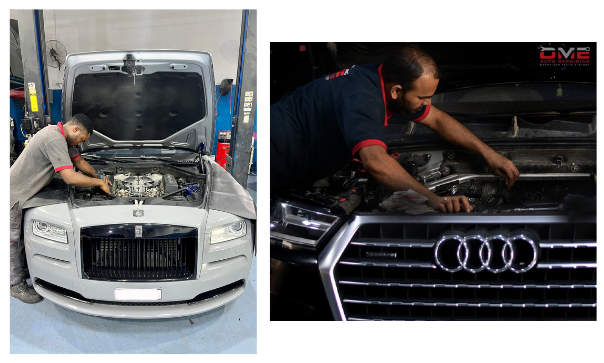 Finally, what sets your business apart from the competition?
Quality and Pricing
What service(s) or product(s) do you offer/manufacture?
Mechanical Repairs
Electrical & AC Repairs
Engine & Transmission Repairs
Bodyand Accident Repairs
Lube Services
Car Care Center
Service Contract
Car Wash
Steam Cleaning
Pickup and Delivery
What are the key strengths of your products/services?
Quality, Price, Time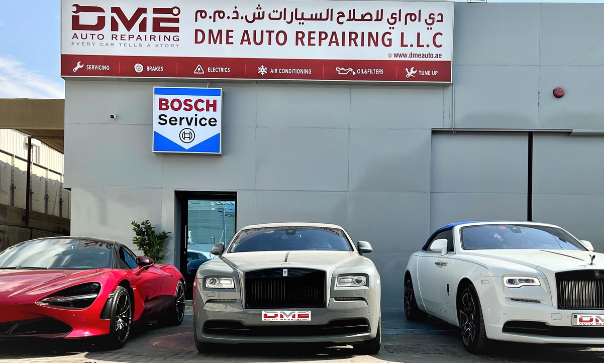 Are there any exclusive products/services that you offer (not offered anywhere else in Dubai)?
Excursive Service Center For Vanderhall cars
What are the best ways for your customers to contact your company?
Phone, Website, Email, Visiting Office
Editor note: You can find more information about DME Auto Repairing on HiDubai by visiting their business page here.