Qadreya was only 16 when she started investing in stocks. Under the guidance of her father, she began trading stocks, as she felt that the stock market did not require large capital and provided better returns compared to other markets. She invested her earning of 150K AED into starting her own company.
Now, 27-year-old Qadreya Al Awadhi is an entrepreneur and the mind behind Bumblebee, a home-grown business for ready-made frozen meal plans for babies and toddlers. The business has been selected to be a part of the United Nations Women's Program.
Watch the full interview here:

During an occasion when she babysat her friend's son who was being weaned, she noticed that the production date on his jar of baby food dated back to before the baby was born. The baby food was bland, lacking colour and flavour.
When she came to the realization that store-bought baby food was not nutritious or healthy, she took it upon herself to cook homemade meals for the baby, and after receiving positive feedback from other friends in a similar predicament, she decided to develop her initiative into a business. Bumblebee now sells its products through its online platform.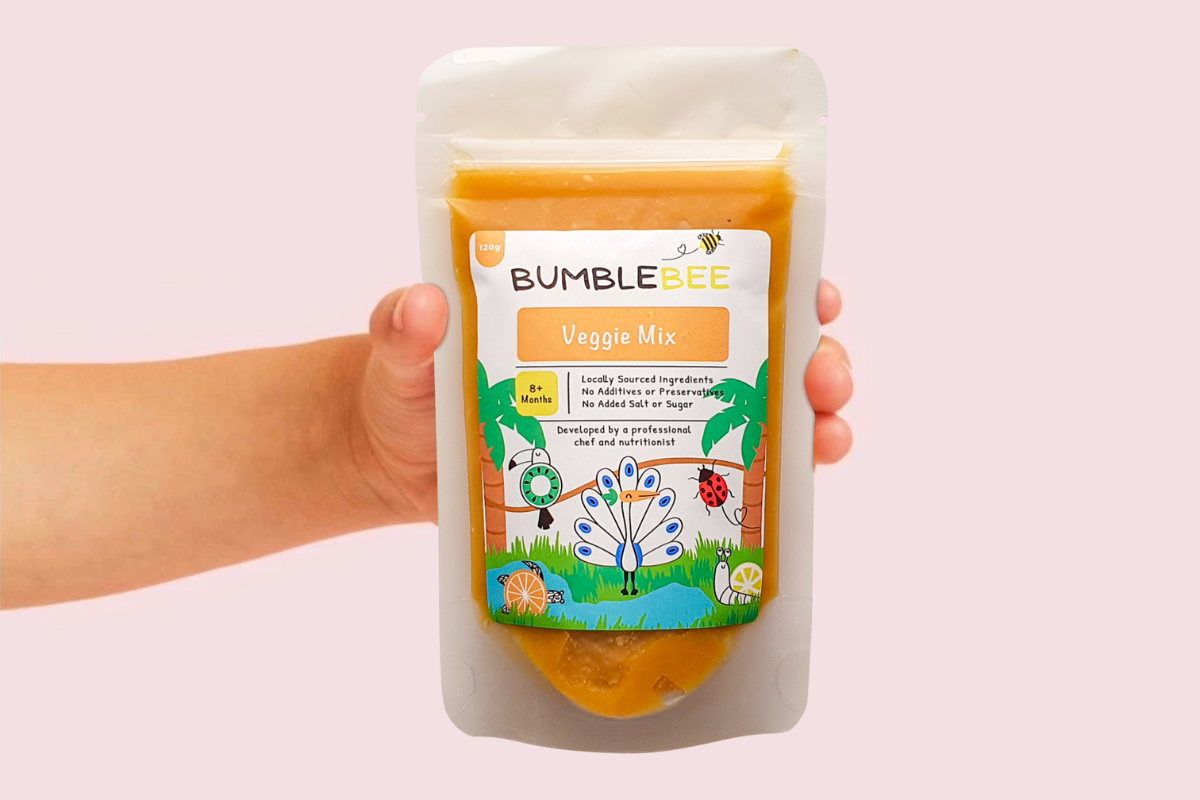 She says,
"The one thing I decided to do was specifically target working moms because they're always on the go. They don't want the chore of thinking of feeding their child. So this is why we chose frozen foods. I think this is something that differentiates us from everybody else as there isn't a single frozen baby food business in the entirety of GCC."
Often new parents and working mothers opt to feed children store-bought baby food due to a lack of time, and knowledge on how much nutrition a baby needs. Identifying a gap in the market, Qadreya devised a business plan to provide nutritious and tasty meals to ensure that babies develop a healthy and sustainable relationship with food. The frozen food format caters to the need of busy parents who are seeking convenient, but high-quality food options for their infants.
Her biggest challenge she says was her lack of experience in the F&B business. She also added,
"I don't have children either, so baby food was a completely new territory for me."
Adhering to the food safety regulations was yet another challenge. The UAE, to ensure the safety and quality of edible produce, maintains stringent rules and regulations, rightfully so. To kickstart the business, Qadreya would have to go through the lengthy and arduous process of obtaining permits.
Born and raised in Dubai, Qadreya's originally studied Finance at Zayed University, followed by a Masters's degree from The University of Wollongong in International Business. Aside from being the owner of Bumblebee, she juggles a full-time job working for one of the biggest financial institutions in the world.
To alleviate her inexperience in the F&B field, she attended a culinary school to understand the basic principles of nutrition and how to make balanced and healthy meals so she can make more informed choices about the composition of meals. She also onboarded Yasmin Haddad, a pediatric nutritionist, and a chef, to help curate a menu with the required amount of protein and nutritional value to suit a child's growing needs.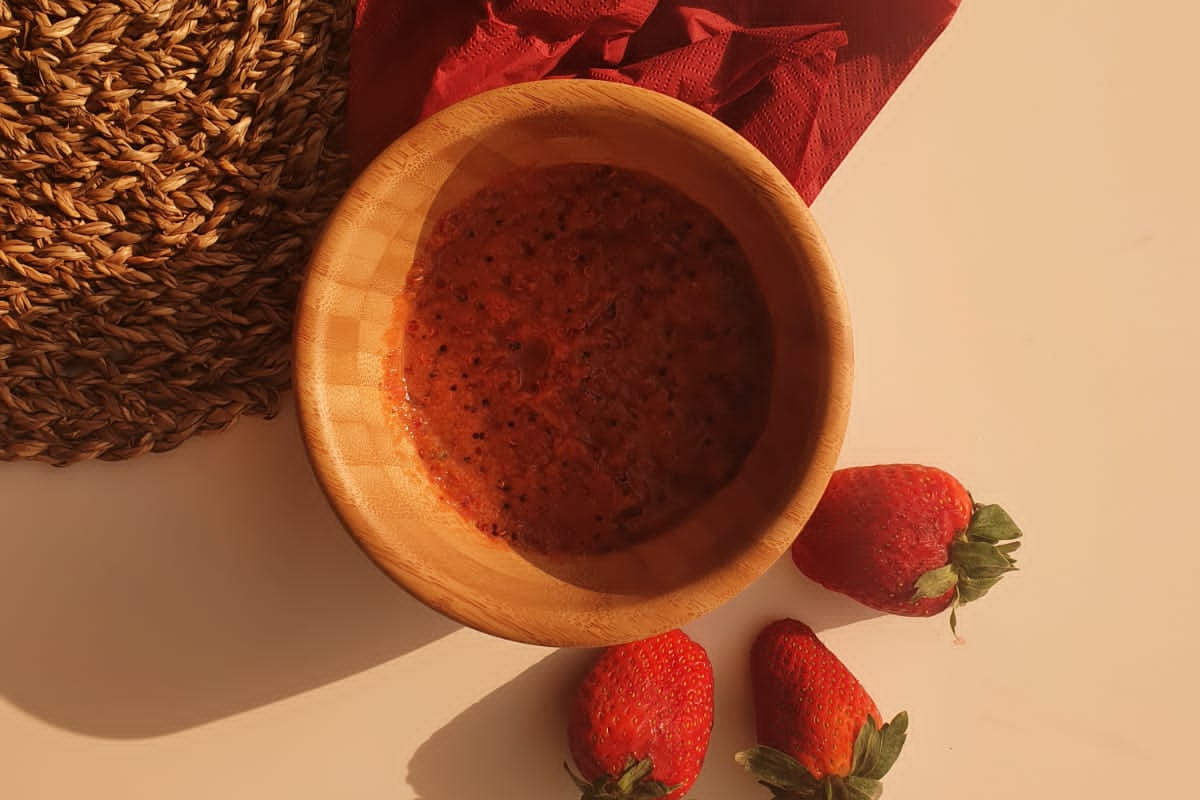 The ingredients for each frozen meal are chosen meticulously. Bumblebee owns a small farm from which they source produce. For bigger orders, organic, pesticide and insecticide-free ingredients are sourced from local farms. The protein used is also locally sourced, hormone-free, and grass-fed.
Their products are sold using sustainable food-grade packaging, in recyclable and BPA-free pouches. The pouches are resealable, and designed specifically for easy travel and mess-free eating.
"I think that what makes my product different, as opposed to the supermarket brands is that ours is fresh. It doesn't have any additives or preservatives, no salt or sugar."
The F&B industry is a saturated market, where leading supermarket brands are in monopoly. Qadreya explains,
"I think that the biggest share of the competition actually goes to the established supermarket brands because they're easier, they're convenient. They already have their reputation behind them from years of experience. So I think that what makes my product different, as opposed to the supermarket brands is that ours is fresh. It doesn't have any additives or preservatives, no salt or sugar."
All Bumblebee products are made from scratch, including the sauces.
Although initially a start-up, Bumblebee's growth has been so exponential that they are currently working towards the long-term plan of expanding to supermarkets, and other GCC countries.
Recent years saw the Middle East experience a phenomenon called 'population momentum', wherein the region has become the second most rapidly growing in the world, with the population expected to increase by 50 percent by 2050.
With the technological revolution on the horizon, the GCC is experiencing what can be called a golden age of science and technology. Borders are no longer barriers, and digitilisation has made the countries more interconnected and global than ever before. For aspiring entrepreneurs, the Middle East is a land of opportunities. These factors make the Middle Eastern market of paramount importance, says Qadreya.
The pandemic forced the population to stay at home; adults worked from home and children stopped going to school. Most services were digitalised for convenience, and everything was available at the doorstep with a click of the button. Physical inactivity and lethargy led to a spike in the obesity rate. Bumblebee's initiative towards the National Strategy of Wellbeing Transformation 2031, is to provide healthy options to create a healthy population, especially healthy children.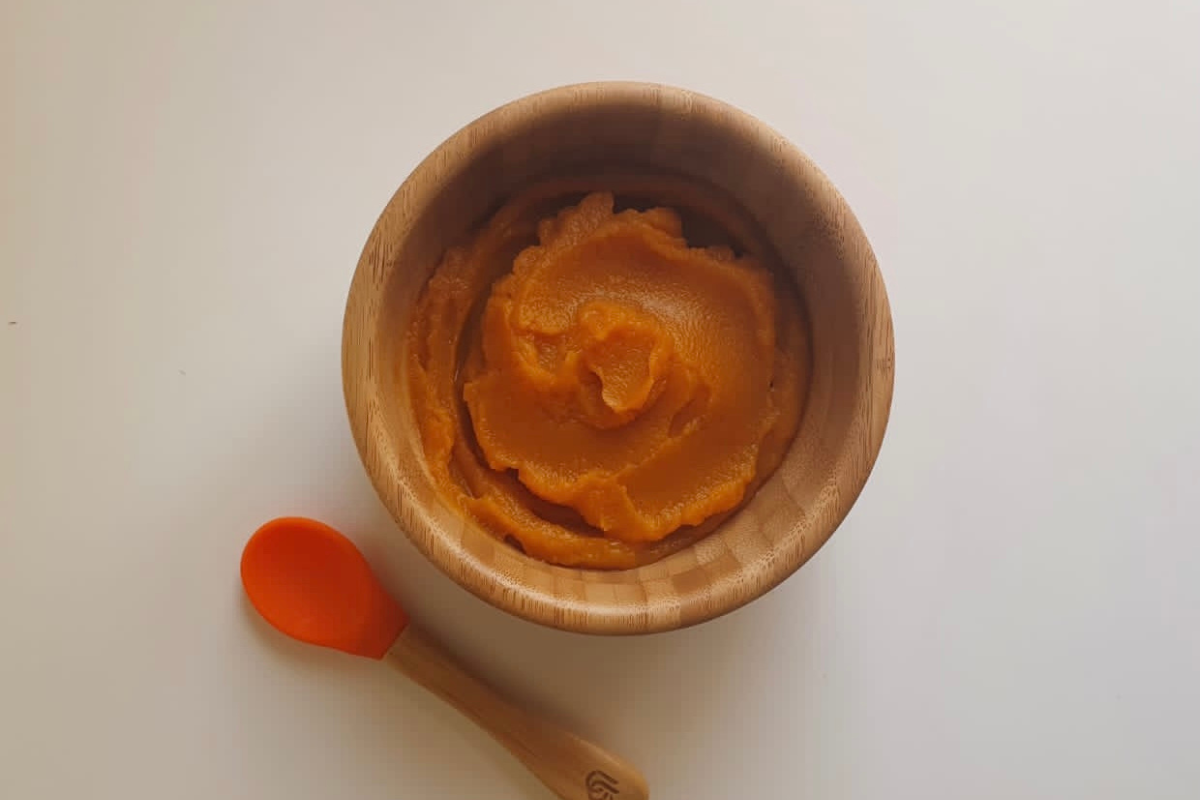 Through healthy unprocessed meals with no sodium, Bumblebee aims to build a healthier community and assist children to build sustainable and healthy relationships with food. The company hopes that this plan will have a long-term impact on the children, who they hope will grow into fit and conscious adults by 2030.
Qadreya's business is a labour of love, yet it's not easy to establish a foothold in the market as a self-made businesswoman. She credits her parents and family as her mentors. Qadreya says,
"My dad has been really great and supportive of my business. My mom is always encouraging me. She was a stay-at-home mom who took care of me and my siblings. She always used to cook us the best food in the world. My cousin, my friends, my aunties, they're all really supportive, and each one of them inspires me to do something."
Having experienced firsthand the process of starting a company, she advises aspiring business owners to thoroughly study their markets before starting a business. Often businesses start out with major profits but go bankrupt within the first couple of years, or expand too quickly and spread themselves too thin. She says that rather than rely on publicly available information, aspirants should do practical data gathering, and test out their products before launching them. From her own experience, she confidently says that slow and organic growth will ensure the longevity of a business. Aside from her business, Qadreya is passionate about volunteering, focusing on the education of youth, especially in the financial field.
For more information, please visit: https://www.bumblebeefood.com/
Also Read: