Knights & Lords is a Bespoke tailoring house making Handcrafted Bespoke custom-tailored Suits & Shirts led by Savile Row trained Tailors Ashish & Pawan who are personal tailors to celebrities such as Mike Tyson, Luis Fonsi, Kelis and Jay Sean among others.
Which industry does your business belong to?
Tailoring.
What is your business type?
Trading & Services.
How old is your business?
5-10 years.
Who are your customers?
Both B2B and B2C.
Which industry and customer segments are you targeting?
Banking, Hospitality.
How many employees do you have?
1-9 employees.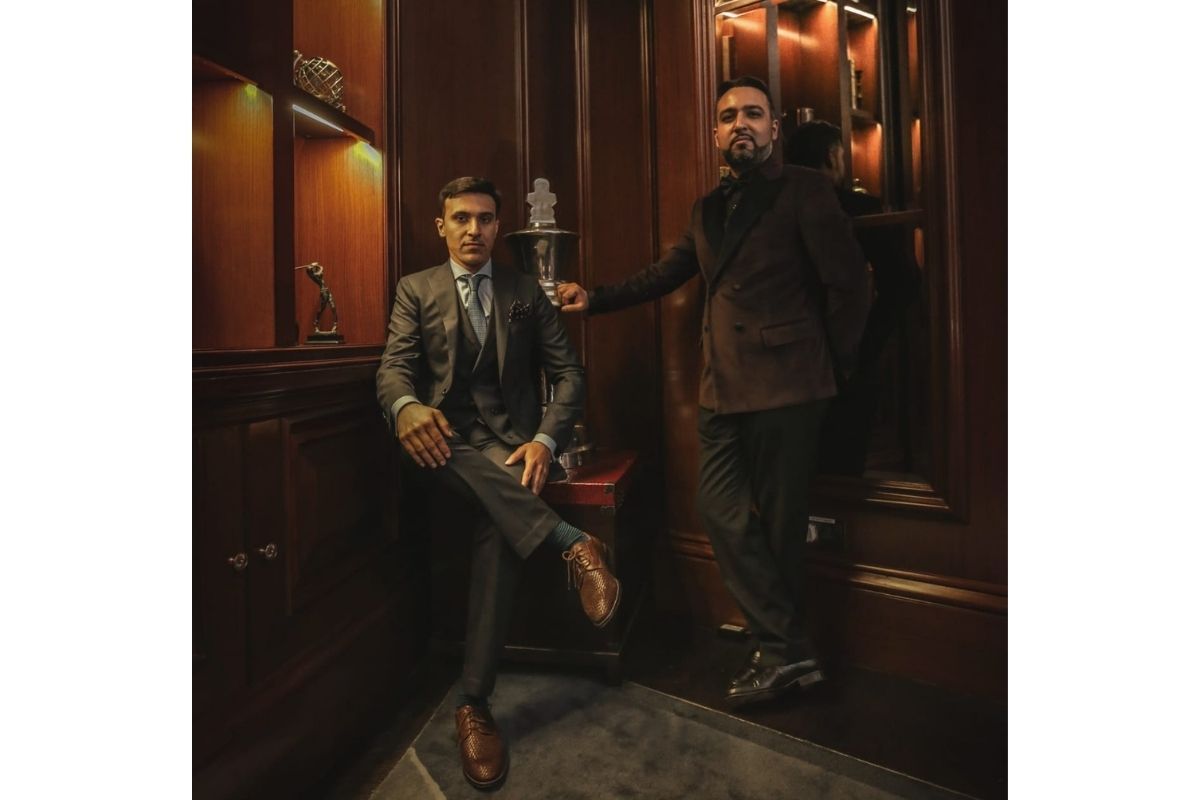 How did you initially come up with the idea or concept for the business?
Dearth of Proper Handcrafted Bespoke Clothing as per purpose of the person following the guidelines as established by Savile Row in London.
Tell us about some of the major turning points in the history of your business.
Catered to Celebrity Clientele such as Mike Tyson ( Ex Heavyweight Boxing Champion) Luis Fonsi ( multi gramy award winning singer of the song Despacito) Jay Sean ( rapper and songwriter from UK).
What made you choose Dubai as a location to setup your business?
Increasing awareness of the craft as it was quite nascent at the time of establishing it here.
Finally, what sets your business apart from the competition?
The only GCC based institution to follow Savile Row- London standards and having celebrated global celebrities and heads of state as clientele. Expert panelists in Gulf News, Khaleej Times Also featured in the documentary of Burj Al Arab 15th Anniversary in Channel 4 UK for the fitting of King Oyo of Uganda.
Can you name some of your clients?
Mike Tyson, Luis Fonsi (singer of Despacito).

What service(s) or product(s) do you offer/manufacture?
Bespoke Suits, Bespoke Shirts, Trousers, Handcrafted Shoes and accessories like Ties and cufflinks.
What are the key strengths of your products/services?
Bespoke handcrafted clothing with no limitations on styling made as per exacting measurements, lifestyle preferences as per the practise of Savile Row- London, the origin of bespoke English wear. The added ability of handcrafted relaxed, smart informal wear with same precision as formal and lounge wear2cAre there any exclusive products/services that you offer (not offered anywhere else in Dubai)?Bespoke handcrafted fabrics with persons chosen designs made exclusively for them, from which chosen bespoke garments can be made. The highest count of wools up to Super 250s fineness, along with noble fibres as vicuna apart from eco and sustainable fabrics as bamboo.
Can you share some of your products and pricing?
Bespoke Suits from AED 2000 onwards. Bespoke Shirts from AED 360 onwards, Bespoke trousers from AED 650 onwards.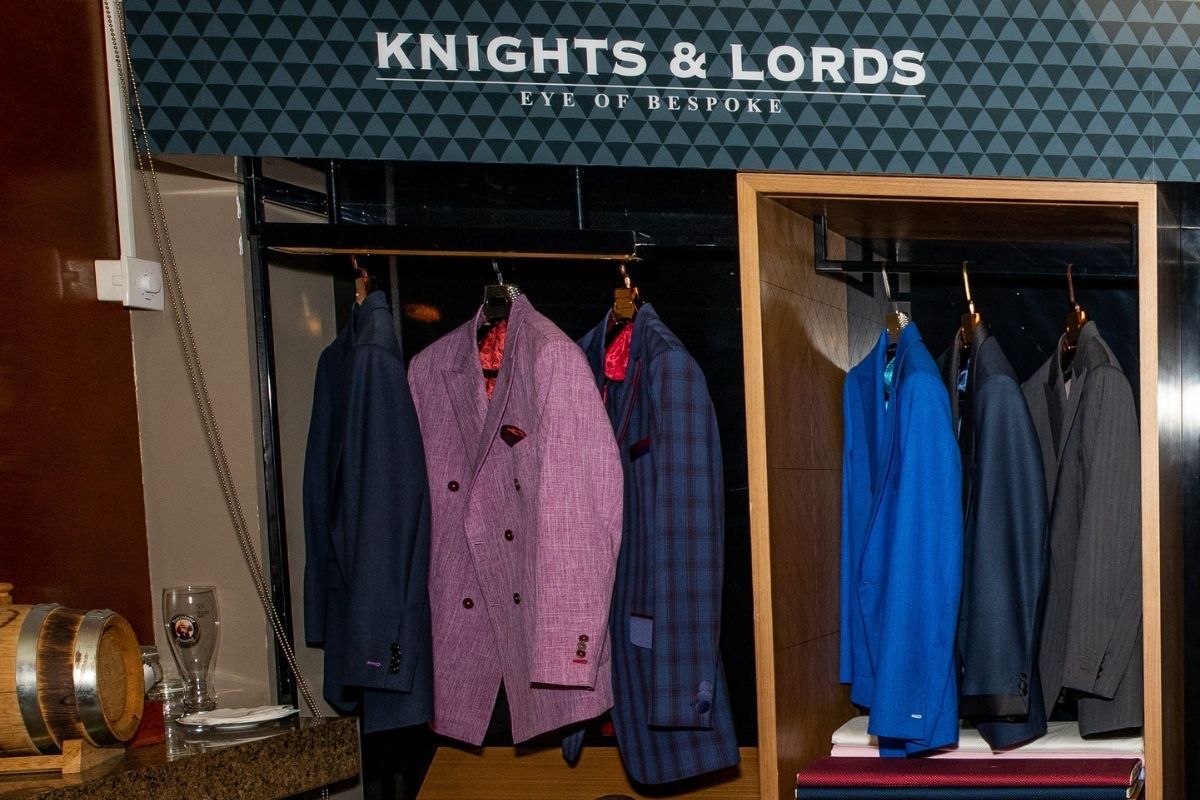 What are the best ways for your customers to contact your company?
Via Email, Website and Phone.
Do you have multiple branch offices, facilities or stores in Dubai?
No, we have just one branch in Jumeirah.
You can find us here - https://www.hidubai.com/businesses/knights-lords-shopping-custom-clothes-designers-umm-suqeim-3-dubai
Is there anything else you want to convey to your potential customers?
Don't dress like who you are, but who you want to be!