Dubai is a city that is known for its luxury lifestyle and extravagance, the city offers a vibrant nightlife that caters to all tastes and preferences. There are various popular bars, pubs, clubs, and parties where a night of upbeat music, free flowing drinks and unlimited fun is guaranteed. Which is why Dubai is the go-to location for tourists who are looking to spend their vacation partying all night. Among the various nightlife offerings, ladies nights have also emerged as a popular and cherished tradition in Dubai. These special evenings allow ladies to unwind, interact, and take advantage of exclusive offerings at some of the city's most stylish and sophisticated places.
So, get ready to catch up with your girlies and enjoy some much-needed downtime in Dubai. Here are the best ladies night that have the best deals and offers for you.
1. Americano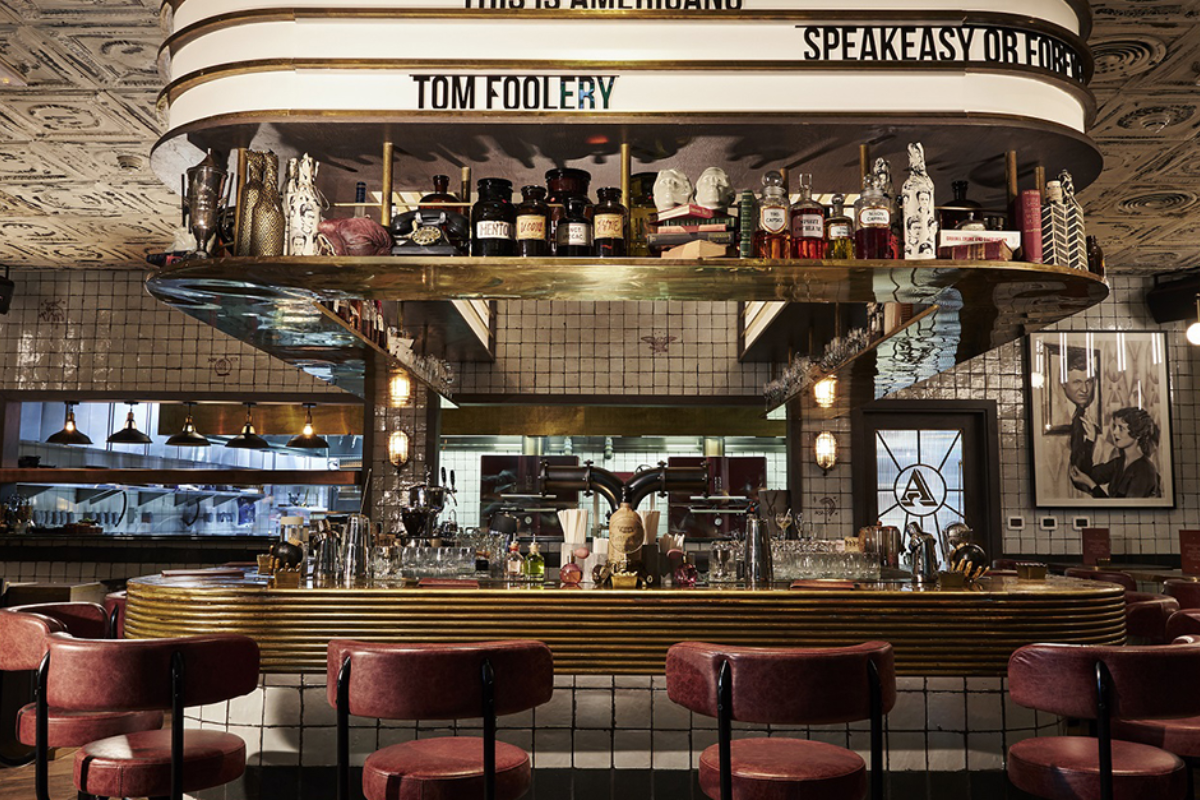 Americano is a fashionable restaurant and bar in Dubai that is inspired by old America. Every Monday, this chic hangout spot has a ladies night. Enjoy a fun night out at this elegant bar with views of the waterways at Madinat Jumeirah; it is a classic throwback to the days of the American speakeasy. Take advantage of their exclusive "WOAH MAMA!" offer and receive three free drinks with the purchase of one food item. Order a classic mac 'n' cheese plate, a trio of tacos, or one of the vegan Beyond Burgers and sip along on sparkling free drinks. Truly a night to remember!
The deal: Three complimentary drinks when ordering a food item.
Location: Souk Madinat Jumeirah, Umm Suqeim 3
Timings: 7pm -11pm
2. Akira Back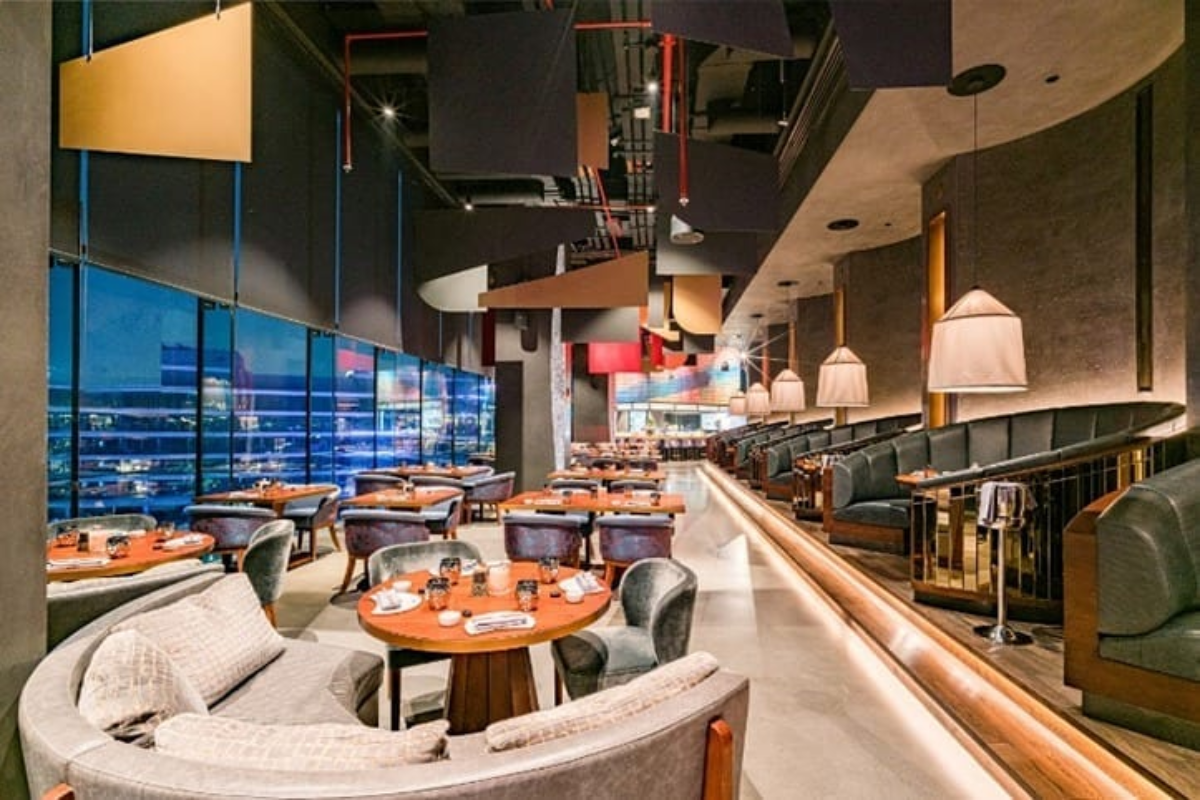 Chef Akira Back, offers you his version of adrenaline-fueled Japanese cuisine made with Korean and foreign flavors. Taste the unique Japanese flavors made with artisanal ingredients and seasonal produce while taking in breathtaking views of the Dubai skyline. Selected as one the Michelin Guide Dubai 2022's recommended venues, this eatery offers a Batafurai Ladies night which is one lively way to start your week. This includes unlimited selected cocktails and a tantalizing range of shared platters for AED 250 only. If you're in search for a fun ladies night in Palm Jumeirah then you must visit Akira Back.
The deal: Two hours of unlimited selected beverages and a selection of sharing plates.
Location: W Dubai, The Palm West Crescent, Palm Jumeirah
Timings: 07:00 pm – 11:00 pm
3. ATTIKO
The social atmosphere of Asian nightclubs and international lounges serves as the inspiration for ATTIKO. It is the ideal location for sundowners and late-night gatherings as it offers delectable snacks and beverages. Every Tuesday is ladies night at this chic rooftop bar and restaurant in Dubai. The venue's resident DJ and violinist will be spinning tunes to get the party started. This elegant ladies night is a must-attend event in Dubai because it offers 180-degree views of the city's nighttime skyline and a Pan-Asian food menu.
The deal: Three hours of free-flowing beverages for AED 120
Location: W Dubai, Mina Seyahi, Al Sufouh
Timings: 08:00 pm – 11:00 pm
4. Seven Sisters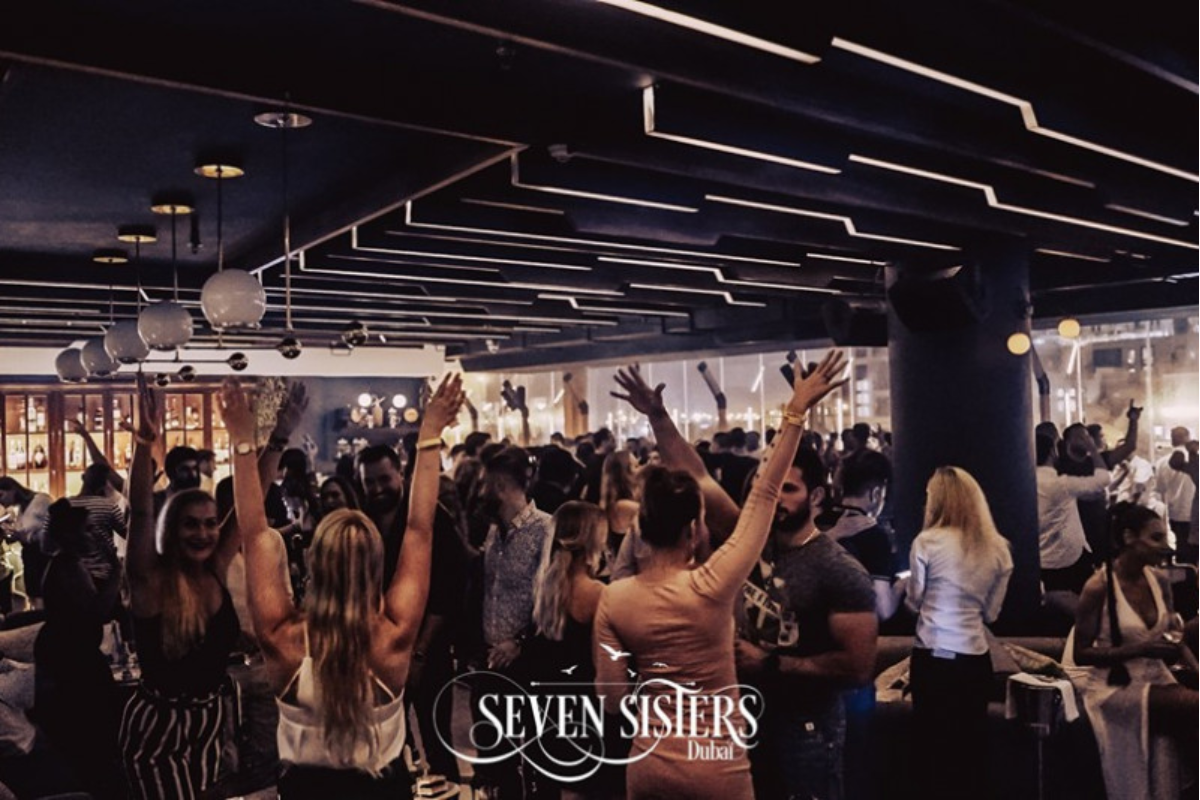 In the exotic Business Bay, Seven Sisters offers open-air spaces with alluring luxury and breathtaking views of the Dubai Canal. Visit this hip bar for a four-hour ladies-only event where you can dance the night away, feast on mouthwatering fare, and sip on an exotic cocktail that will make you fall under its spell. This lively establishment provides three complimentary beverages at the bar, as well as a chef's platter inspired by the venue's Nikkei fusion menu. For fans of Mediterranean and Asian cuisines, the menu combines the best of both worlds. Diners rave about the fiery spicy beef gyoza, katsu beef sandwich, red miso lamb chops, and miso black cod. For an unforgettable night out experience with your girls, head over to Seven Sisters Dubai.
The deal: Chef's platter and three hours of free-flowing drinks for AED 125
Location: JW Marriott Marquis Dubai, Business Bay
Timings: 09:00 pm – 01:00 am
5. Cargo Dubai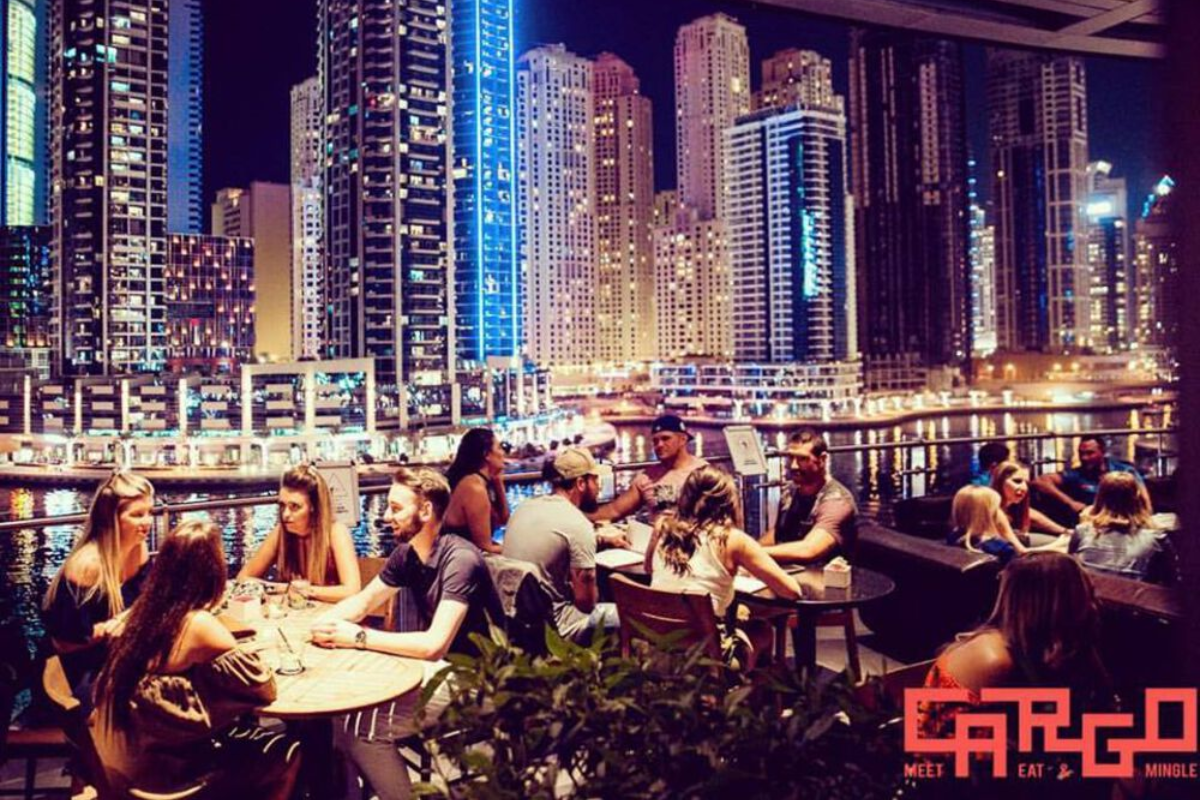 Enjoy the scenery as Cargo brings you to a lively restaurant along the harbor that will transport you to Hong Kong in the 1960s. Consider interiors made of weathered wood, raw steel, concrete, and shipping crates that look out onto a stunning view of Dubai Marina. Every day, Cargo's guests can select from delectable Asian cuisine that is influenced by "street food" and a wide selection of beverages, all in a laid-back and convivial setting. Whatever the occasion, it is the ideal location for gathering, dining, and socializing. This distinctive restaurant in Dubai offers you the chance to take in a calm, friendly atmosphere by the harbor. Every Wednesday at one of the best bars in Dubai Marina, Ladies Night offers you three complimentary house cocktails, grapes, or house spirits.
The deal: Three free drinks
Location: Pier 7, Dubai Marina
Timings: 08:00 pm onwards
6. Ikigai Resto and Bar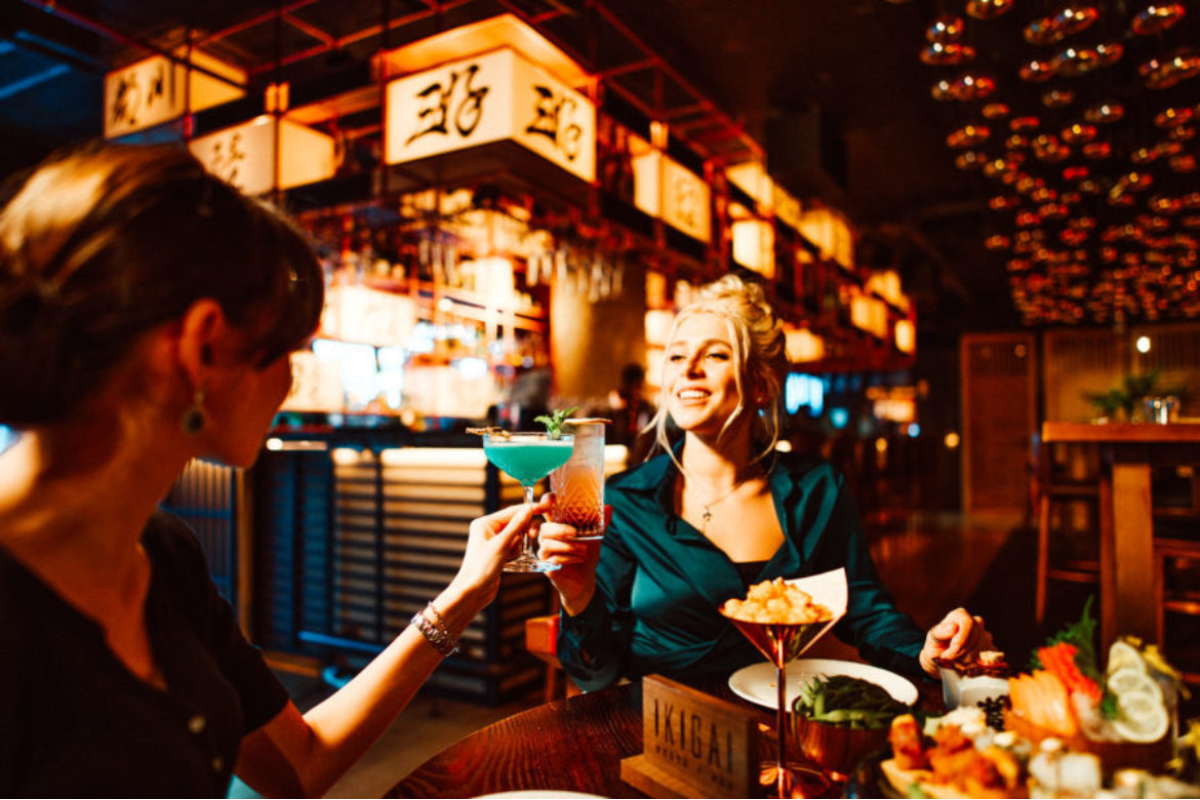 Ikigai offers authentic Pan Asian cuisine with delectable twists in Dubai. It is inspired by Japan's well-known street taverns, where the beer is always cold, and the food is full of flavor. The restaurant serves food that is influenced by izakaya, a type of street-style cuisine. Ikigai is a gathering place for friends to catch up over delicious Japanese soul food. They make you feel at home from the moment you arrive, whether you need a pick-me-up after a hard day at work or want to catch up with friends. Every Wednesday, Ikigai hosts the Misaki Ladies Night, where women can partake in unlimited sushi for AED 199 with free grape and live entertainment from a DJ, drummer, and dancers. The same offer is available to guys for AED 249 including house beverages.
The deal: Free grape beverages for ladies, unlimited sushi for AED 199 (AED 250 for house beverages for gents)
Location: Millennium Place Marina Hotel, Dubai Marina
Timings: 08:00 pm – 11:00 pm (Wednesdays)
7. Barasti Beach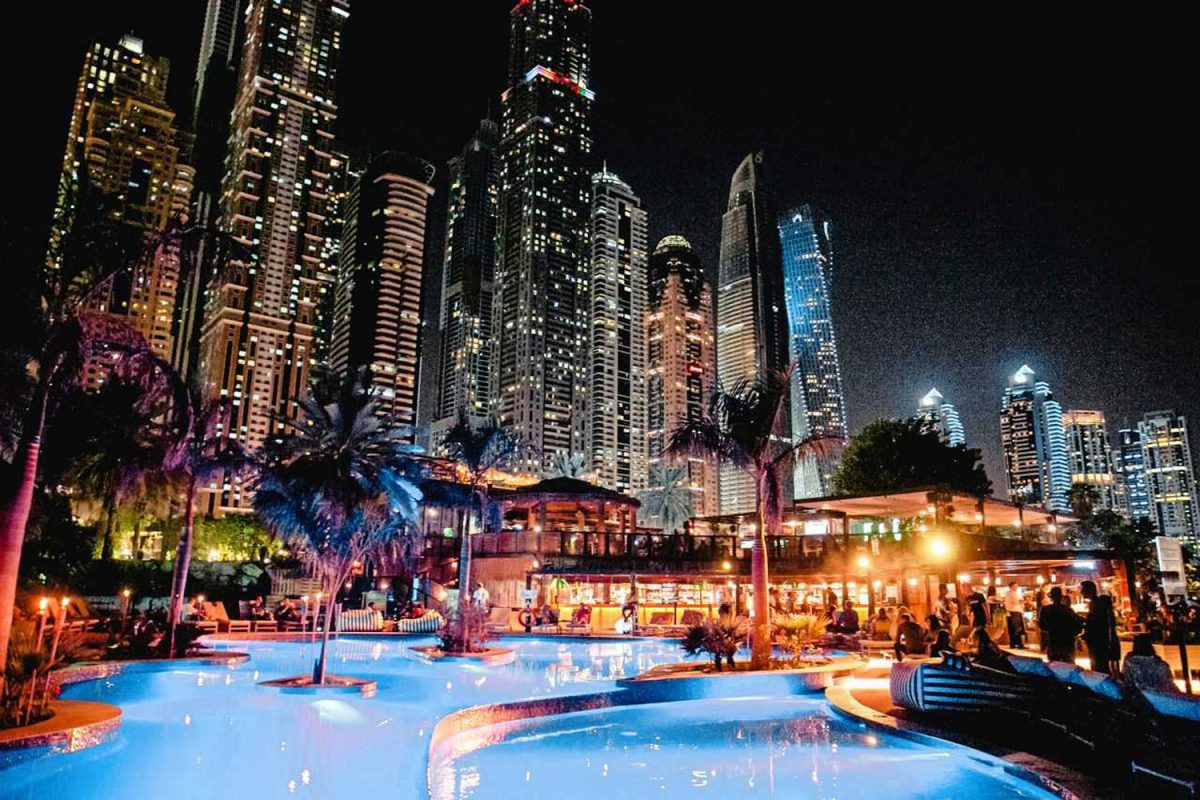 With their fantastic music, amazing food, and intriguing cocktails, the enjoyment never stops at Barasti Beach! It's no surprise that it's a favorite hangout for Dubai locals. Good times and calm atmosphere await at Barasti Beach, which features unique outside seating and live sports screening. If you haven't had your fill of Barasti by sundown, make plans to attend their ladies nights on Thursday with world-class DJs that will have you on the dance floor with their rhythms. Ladies can get five drinks for AED 99 and 50% off on the bites menu. Guys can also get in on the fun for AED 169. Barasti Beach is open every day and has free admission, making it one of the most popular beach clubs in Dubai Marina. Those looking to make the most of the nightlife scene in Dubai Marina may consider renting apartments.
The deal: AED 99 for five drinks and 50 percent off the bites menu (or AED 169 for gents)
Location: Le Meridien Mina Seyahi Beach Resort and Marina
Timings: 07:00 pm – 01:00 am
8. Couqley French Bistro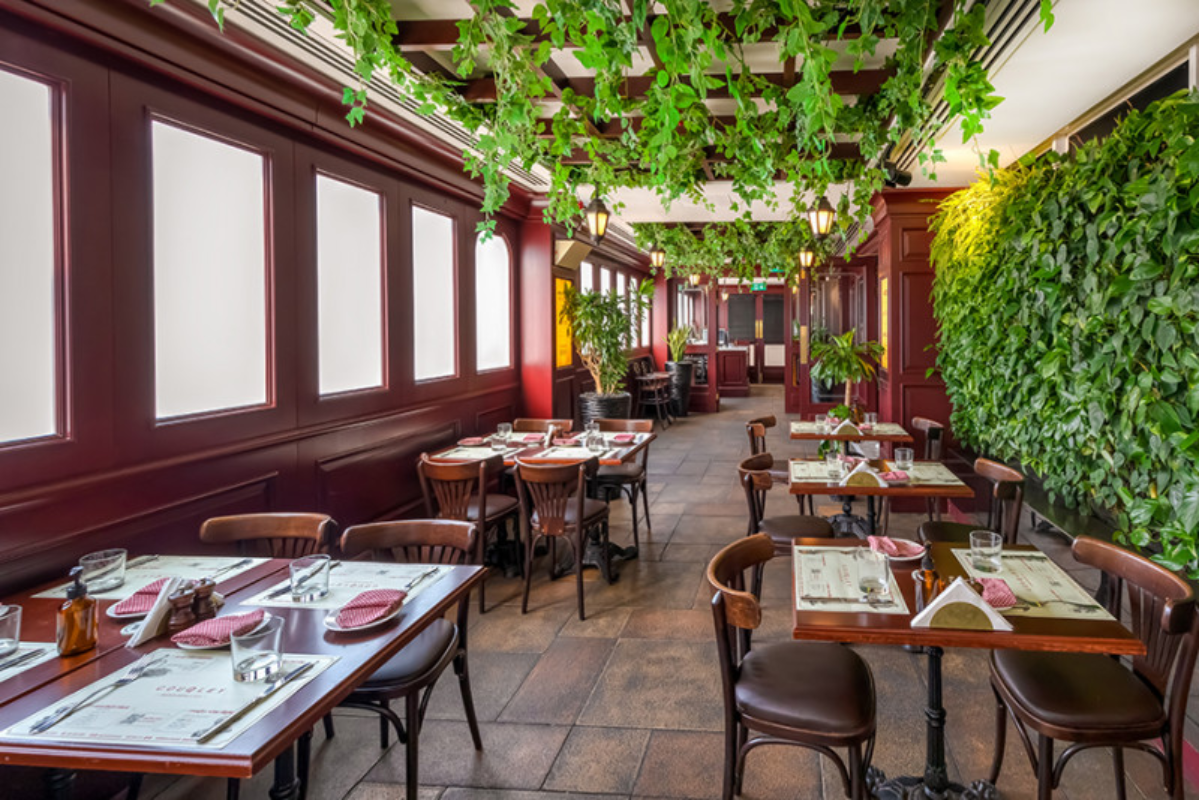 This locally owned restaurant provides a memorable dining experience by fusing genuine flavors of traditional French cuisine with a welcoming ambiance. Visitors can anticipate a variety of classic Parisian bistro-inspired dishes, including Steak-Frites, Chevre Chaud salad, Escargots, and Pain Perdu, from the menu that honors the rich culinary heritage of France. The eatery offers a 'Ooh La La Thursdays' ladies night that takes place in both its locations in JLT and Downtown Dubai. Ladies get to enjoy free flowing grape, a signature mixed drink and main course for just AED 119. Experience extravagance and spectacular food at Couqley Dubai.
The deal: AED 119 for a main course, mixed drink and unlimited grape beverages
Location: Mövenpick Hotel, Cluster A, JLT | Pullman Downtown Dubai
Timings: 06:00 pm – 11:00pm
9.  Babiole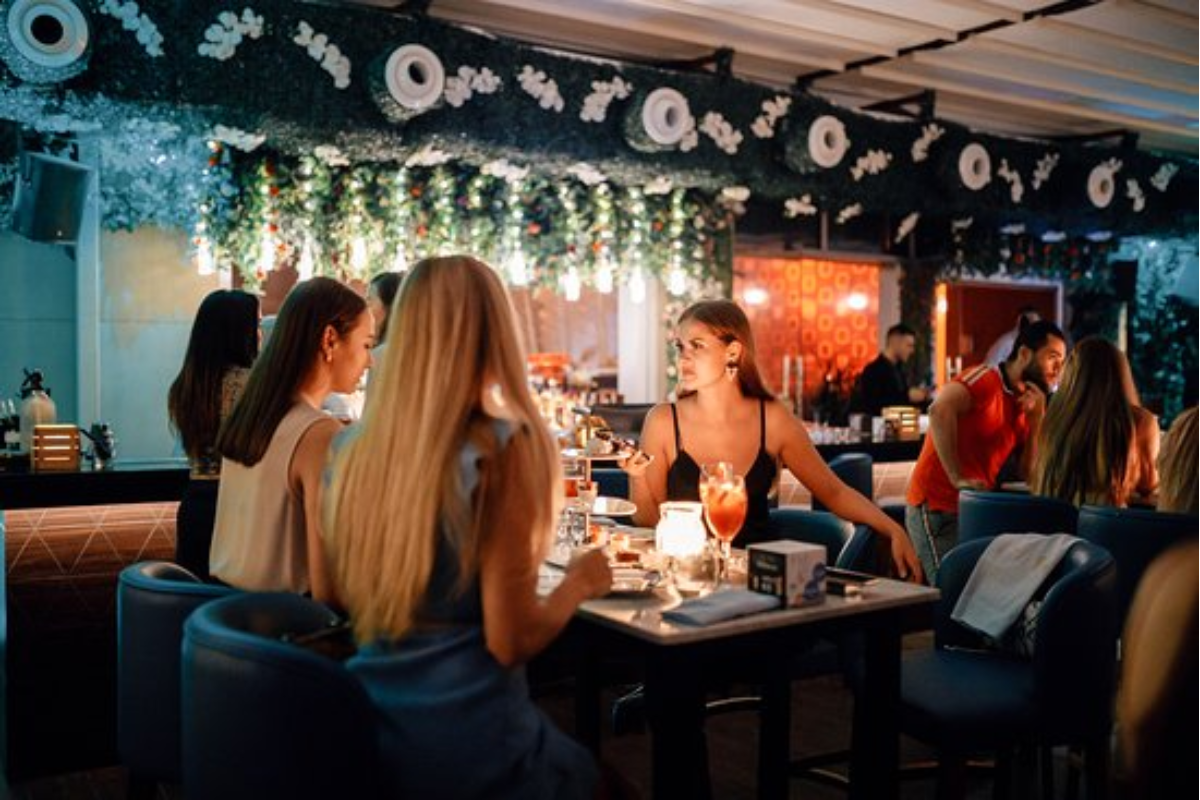 Babiole is located in a stunning Moroccan-style lounge, which makes it the ideal setting for an amazing evening. The eatery offers two different ladies night options – one is a Blush Ladies night on Mondays and a Dining Divas' on Fridays. Make the most out of the ladies night on both the days. They have two different packages, the regular ladies night package offers a three-course dinner and unlimited beverages for AED 195 while the premium ladies night package includes a three-course dinner, 1 Oyster and unlimited beverages for AED 265. Enjoy premium handcrafted Greek-Mediterranean cuisine such as fresh oysters, truffle pizza, Kobe beef, grilled seabass, glazed black cod, and many others while being overwhelmed by breathtaking views.
The deal: Three courses and free-flowing drinks on Mondays and Fridays
Location: Hilton Dubai Al Habtoor City
Timings: 07:00 pm – 12: 00 (Monday) 08:00 pm – 12:00 pm (Fridays)
10. Andreeas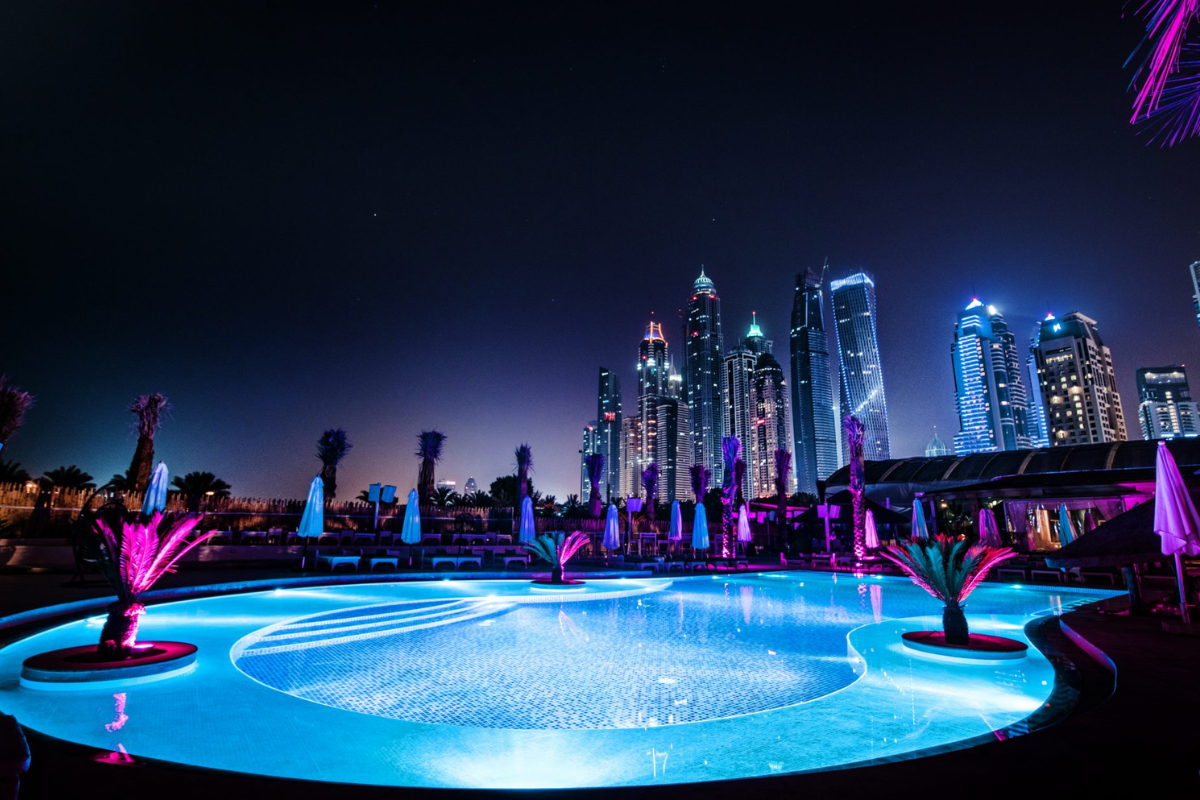 Andreeas is one of Dubai's best beach clubs. It offers breathtaking views and a vibrant atmosphere that distinguishes it from other Dubai beach clubs. Andreeas Beach Club, which overlooks crystal-blue waters, provides a slice of seaside paradise in Dubai. When it comes to the best swim-up bars in Dubai, it's one of the top choices. On Friday nights, ladies can unwind with Sehran Ladies Night, which features a three-course menu and free-flowing beverages starting at AED 315. With a delectable menu, VIP cabanas, and a swim-up pool bar with picture-perfect views and an endless panorama Andreeas is the ideal place to spend the night with your friends.
The deal: A three-course meal and free-flowing drinks for AED 135
Location: Habtoor Grand Resort, JBR
Timings: 08:00 pm – 11:00 pm
Also Read: