With the scorching summer fading into a more temperate embrace, the month of September brings you a diverse calendar of events that promises to captivate your senses. Whether you are a music aficionado, a sports fanatic, a theatre buff, or a concert enthusiast, there's something for everyone to enjoy in this dynamic and ever-evolving metropolis.
Here's a peek into some of the promising events set to unfold this September:
It's All Been Done Before @ The Junction
📆 01 - 03 September
Explore a world of drama, laughter, and emotion as you immerse yourself in a collection of short plays written and directed by Dubai-based playwright, Sanjeev Dixit. The narrative revolves around a writer facing inner turmoil, wrestling to complete his script amidst unrelenting interruptions from the very characters he's conjured.
Unveil the magic of theatre as Dubai's finest talents of nearly forty members come together to curate a memorable evening of entertainment.
Farhan Live @ Coca-Cola Arena
📆 01 September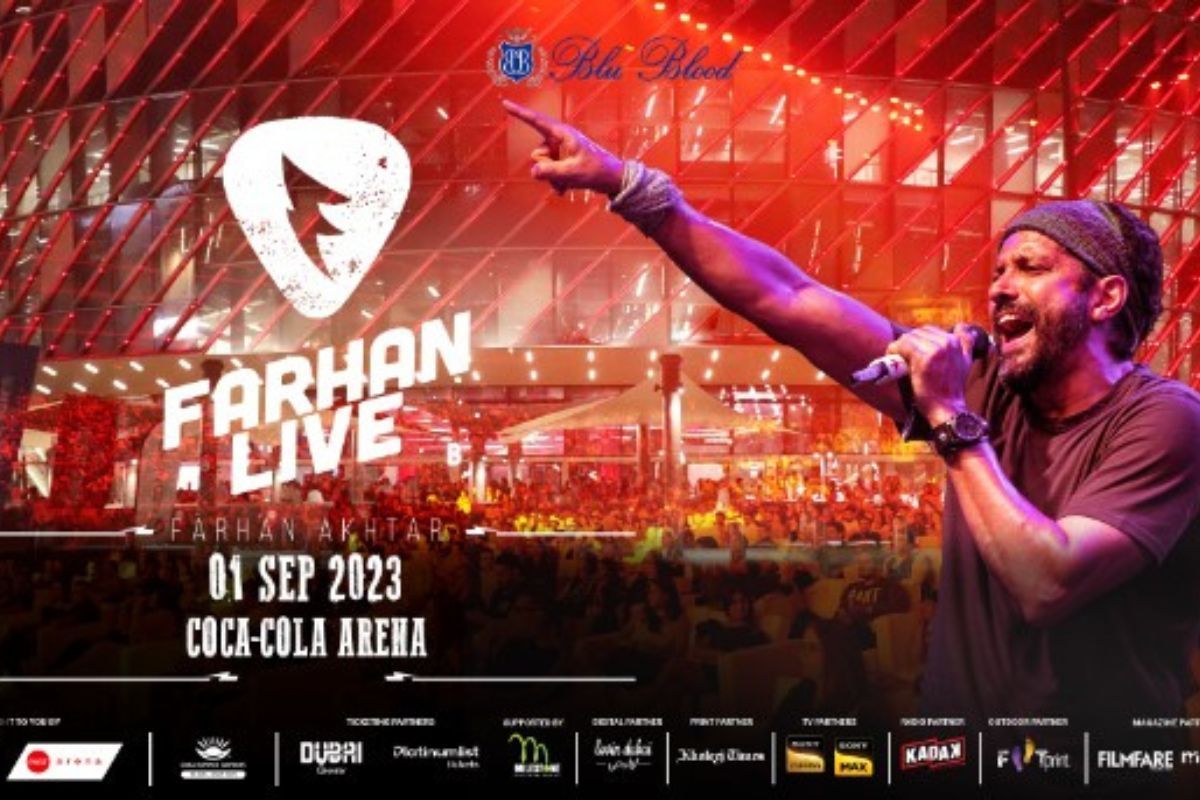 The critically acclaimed star is back in Dubai with his concert 'Farhan Live' which will feature a mesmerizing fusion of rock, Bollywood hits, and soulful melodies, guaranteeing an unforgettable night of music for Hindi music fans.
Recognized for his husky voice, Farhan Akhtar is set to perform an array of chart-topping compositions from his films like Zindagi Na Milegi Dobara, Rock on, and Dil Dhadakne Do.
The gates open at 7:30 pm and the concert begins at 9 pm.
Joanne McNally @ The Arena
📆 02 September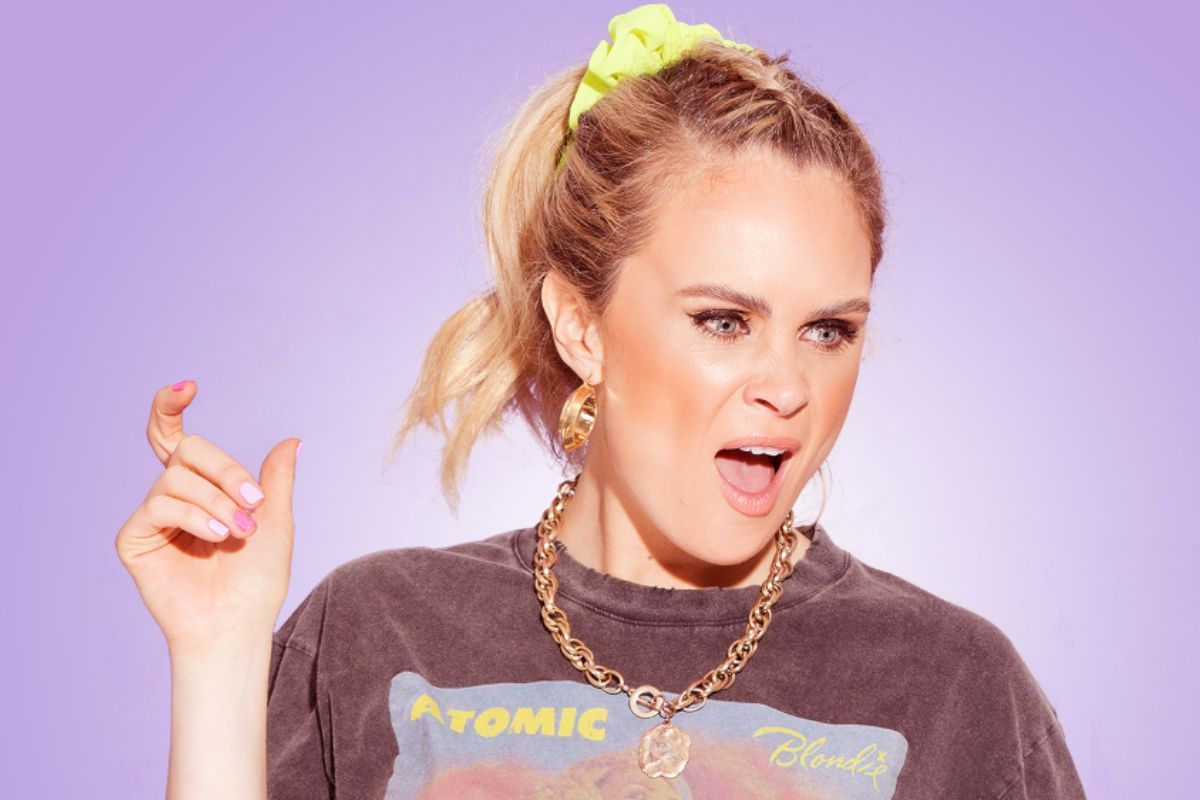 For the ardent followers of Irish stand-up comedy, a thrill awaits as Joanne McNally graces Dubai with her humor for a single night of joyful delight. Hailed by the Sunday Times as a 'truly gifted stand-up', Joanne shines bright with an impressive record of 50 sold-out nights at Dublin's Vicar Street, alongside captivating performances at the London Palladium and London's Hammersmith Eventim Apollo.
From podcasts to TV shows and amusing documentaries, this versatile comedian has left her mark while gathering a devoted following along the way. Secure your spot early to avoid missing out on this sure-to-be laughter-filled event.
Davido: Timeless Tour @ Coca-Cola Arena
📆 02 September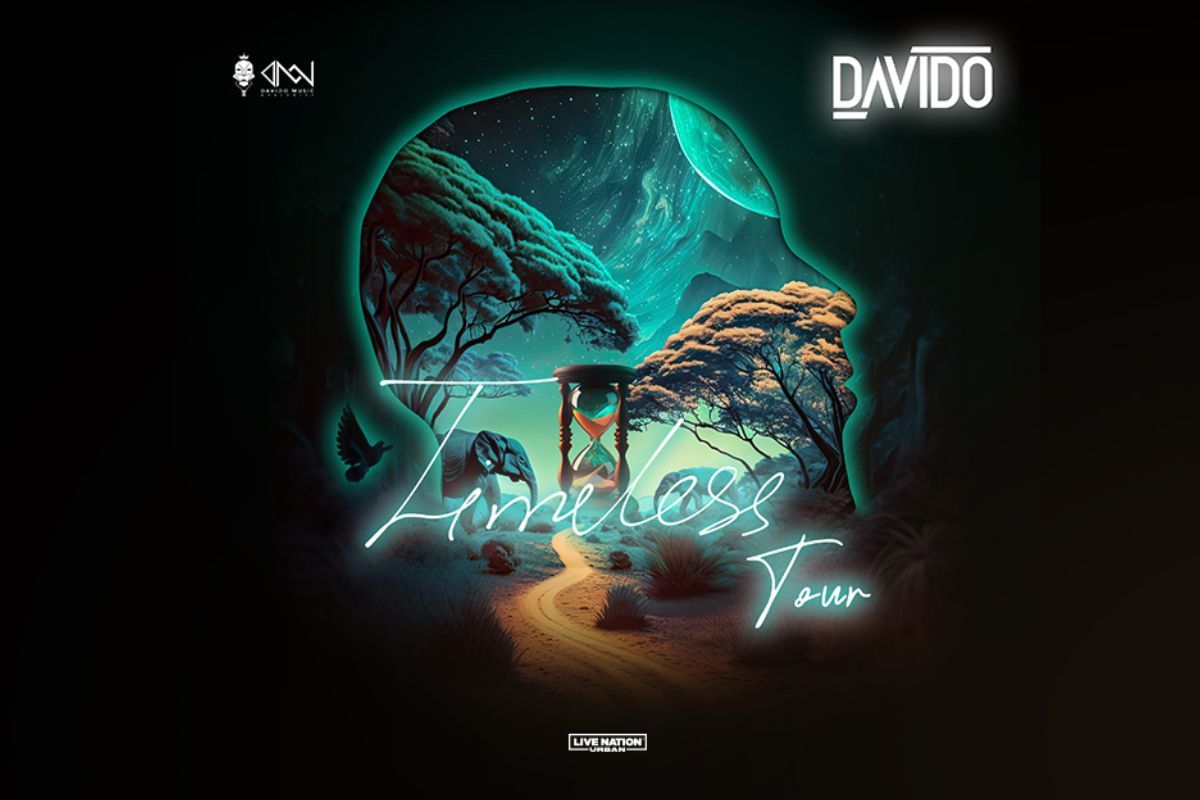 The Afropop superstar and the man behind around 2 billion music streams, Davido brings his 'Timeless tour', where music bridges the gap between Africa and Dubai, showcasing the beauty of diverse cultures. The songwriter wears numerous accolades on his sleeve. He's clinched the coveted Best Newcomer Kora Award, triumphed as the Best International Act at the BET Awards, and even steered the ship for the FIFA World Cup 2022 soundtrack.
Be ready to groove to the rhythms of Afro-pop hits like Dami Duro, Aye, Blow My Mind, and So Crazy, alongside an array of other tracks that will set the night ablaze.
HYROX DUBAI @ Dubai World Trade Centre
📆 02 September
Become a part of the World Series of Fitness Racing as the first-ever HYROX event comes to Dubai. The event challenges participants' endurance by combining running and functional fitness activities, catering to athletes of various kinds.
The contest includes eight exercises starting from skiergs and sled pushing to burpees, rowing, and wall balls. Join them at the ROXZONE with as many as 4,000 other athletes for the world's largest indoor fitness race!
You can visit their website to learn more about the event.  
Swan Lake @ Dubai Opera
📆 08 - 10 September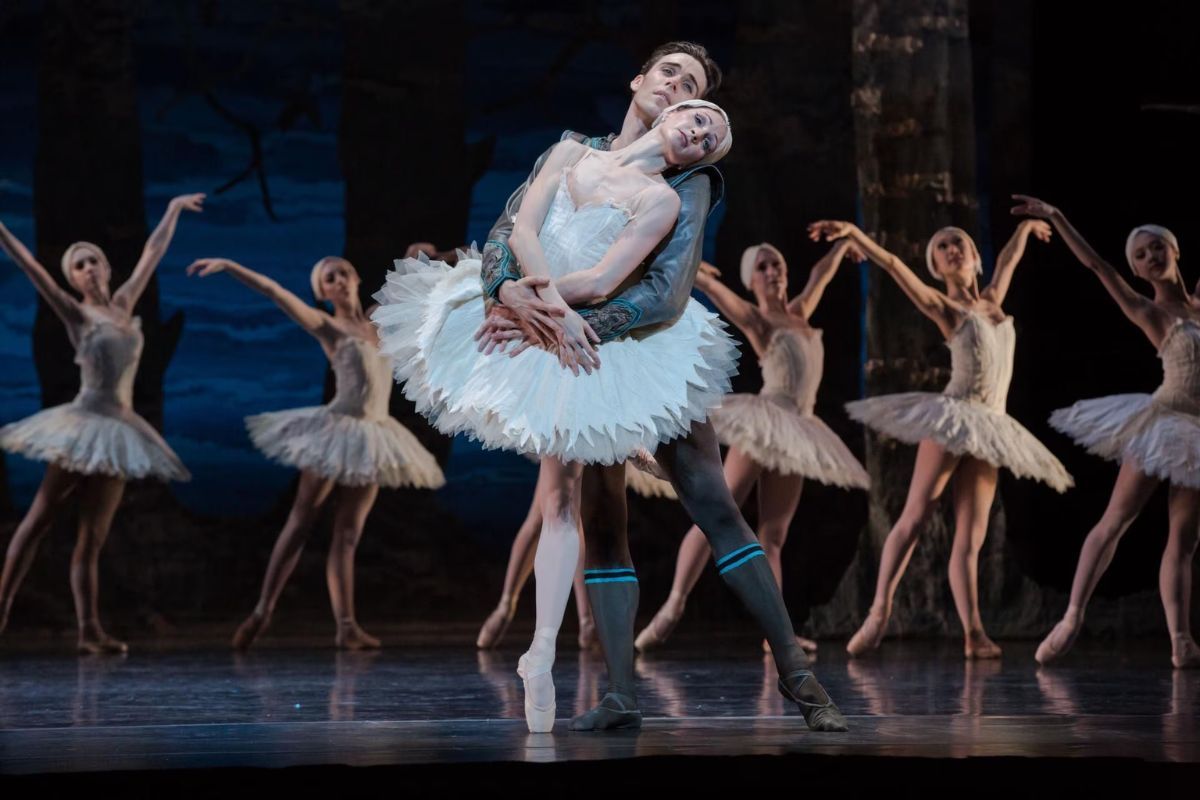 Dubai Opera presents Hungarian National Ballet's critically acclaimed Swan Lake, where elegance meets artistry for an extraordinary evening of beauty and grace. The narrative describes the hardships of a prince who is forced into marriage and a girl enchanted into the form of a swan. This enthralling Russian fairy tale gains depth as a single ballerina embodies both the pure white swan, Odette, and the captivating black swan, Odile.
Witness the grand tale of Prince Siegfried's tragic love for Odette, the Queen of the Swans, as Tchaikovsky's hauntingly beautiful music breathes life into the story's original splendor.
Candlelight Premium: Chopin's Best Works @ Burj Al Arab Jumeirah
📆 09 September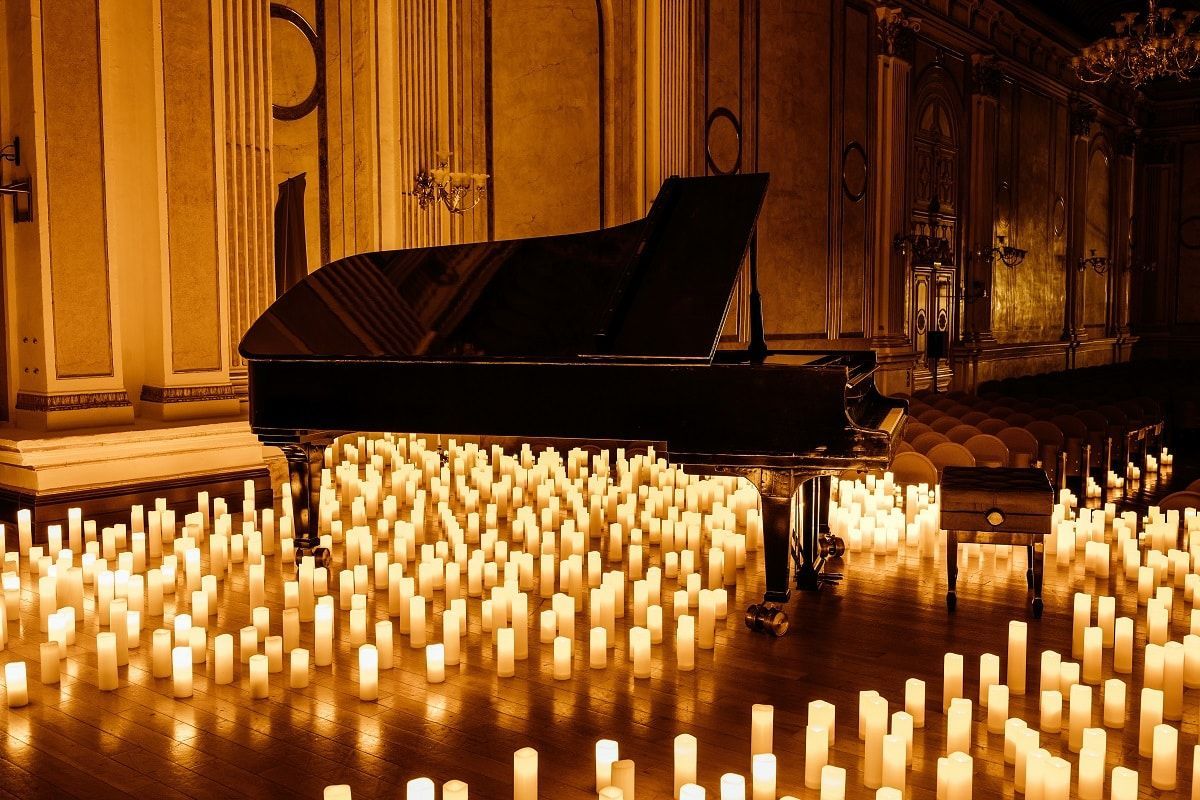 Immerse yourself in the world of Candlelight concerts where live music merges with awe-inspiring vistas creating a magical amalgamation of audio & visual experience. Candlelight concerts transform some of the city's most beautiful venues into mesmerizing stages, illuminated by the soft glow of countless candles reflecting off the walls.
Chopin was a brilliant pianist and composer from Poland, known for his unmatched talent in keyboard music. Pianist, Aldo Dotto, will recreate some of the Polish composer's greatest works at Al Falak Ballroom in Burj Al Arab Jumeirah.
You don't want to miss out on what is set to be an extraordinary Candlelight performance taking place at the world's most luxurious hotel on September 9th.
Peppa Pig's Adventure @ Coca-Cola Arena
📆 16 - 17 September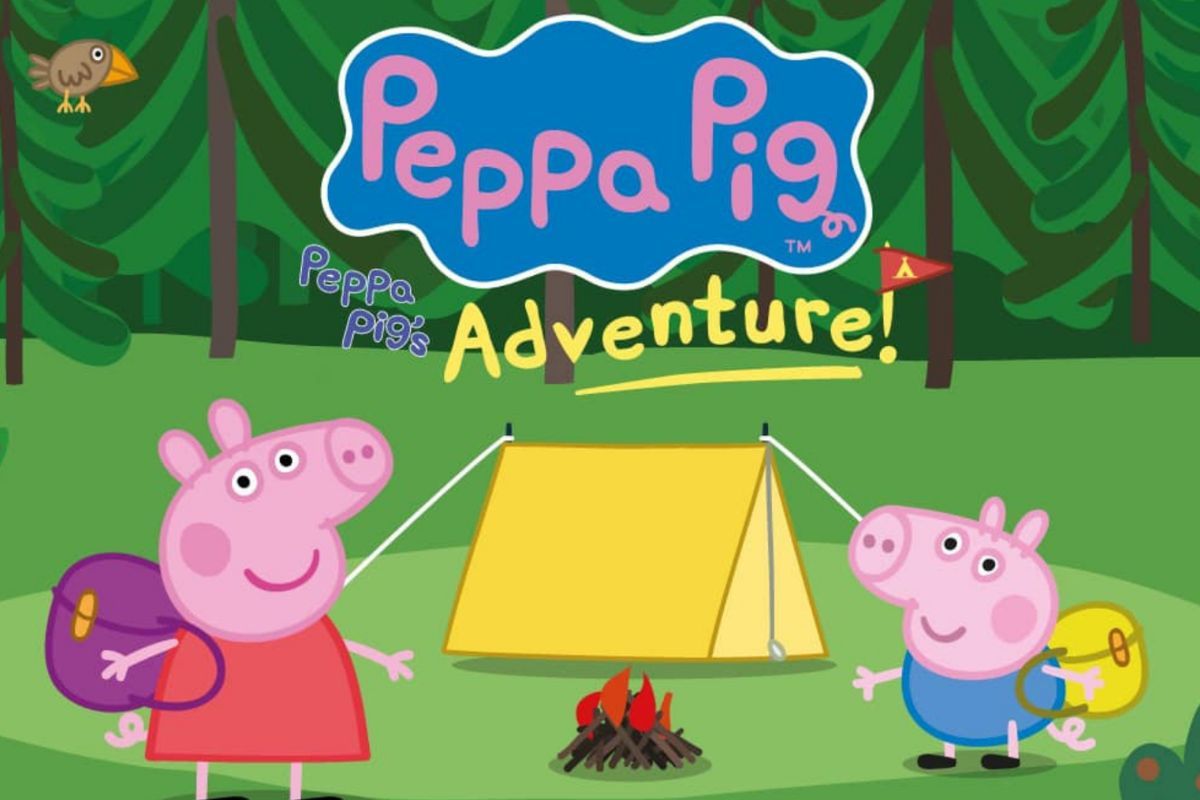 The little ones are in for a treat as the beloved TV character, Peppa Pig, takes the stage in a thrilling musical show, "Peppa Pig's Adventure!". With six consecutive shows over two days, prepare for a fun-packed experience for the whole family.
Pack your bags to go on a camping adventure with Peppa, George, and their friends Pedro Pony, Suzy Sheep, and Gerald Giraffe, played by life-sized puppets. The stage will be set aglow with singing, dancing, and games as Peppa and her friends embark on their exciting journey. It's a not-to-be-missed opportunity as you'll be in for a magical experience of music, laughter, and outdoor escapades that will leave you and your little ones with cherished memories.
Be sure to secure your seats early, as tickets for this globally adored entertainment phenomenon are expected to sell out quickly.
WIZZ AIR Neon Run @ Dubai Design District
📆 16 September
For all the sports enthusiasts and marathon lovers, this event is for you. Powered by Skechers, Wizz Air Neon Run brings to you a night run at the Dubai Design District. This fun-filled event features a 3km Fun Run, 5km and 10km race through neon light zones, accompanied by lively music and a finisher's party.
If this isn't motivation enough to get up and run, 20 lucky winners will be selected from everyone who joins this neon-themed night for an exciting holiday in the Maldives.
Throwback Boyband Feat. A1 and 911 Live @ The Agenda
📆 22 September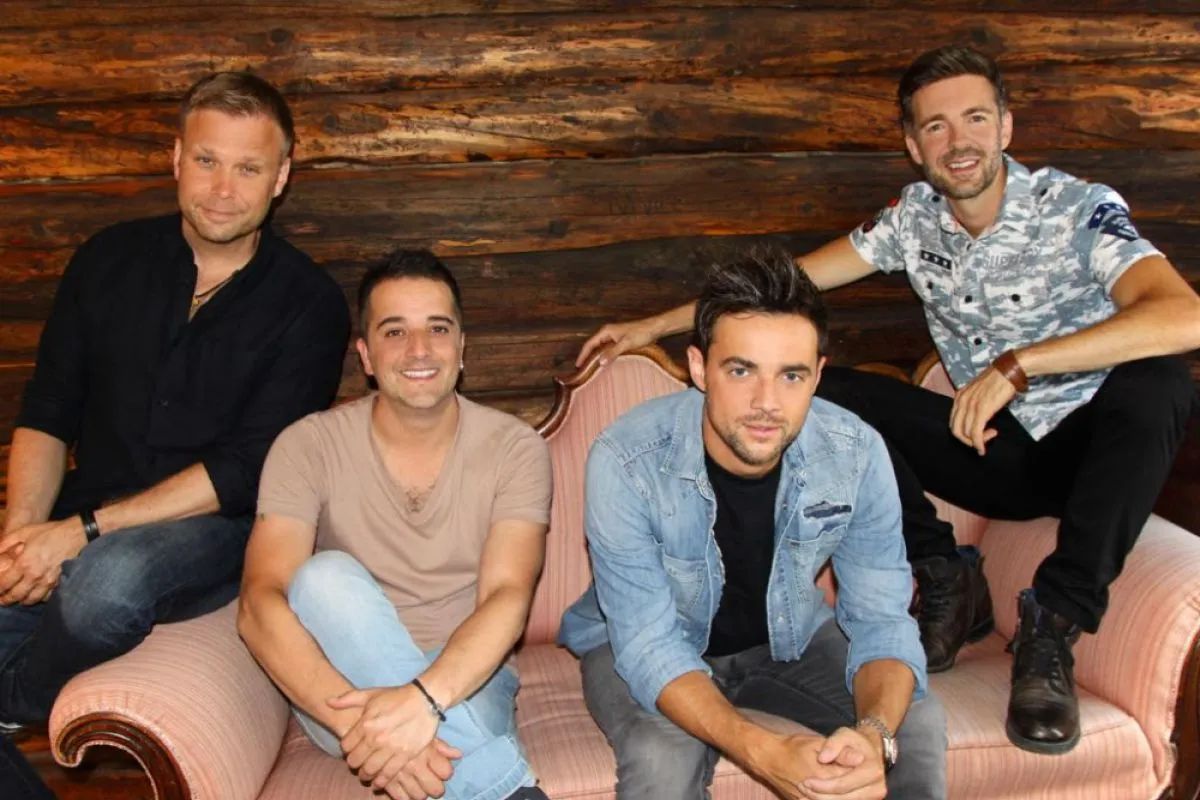 Prepare to relive the 90's magic at the 'Throwback Boyband' concert with two iconic boybands, A1 and 911. Feel the nostalgia sink in as you sing along to A1's timeless hits like "Take on Me" and "Like A Rose," performed by bandmates Ben Adams, Mark Read, Christian Ingebrigsten, and Paul Marazzi. From Number 1 singles like Caught in the Middle and Same Old Brand New You, to a BRIT Award for the Best British Breakthrough Act and over 10 million record sales worldwide, this boyband has done it all.
They will be joined by the multi-platinum award-winning group 911, made up of Lee Brennan, Jimmy Constable, and Simon 'Spike' Dawbarn belting out popular songs from their best-selling albums like There It Is, Moving On, and A Little Bit More.
So, if you're a fan of 90's boybands, this is curated for you.
Dubai celebrates Saudi National Day
📆 23 September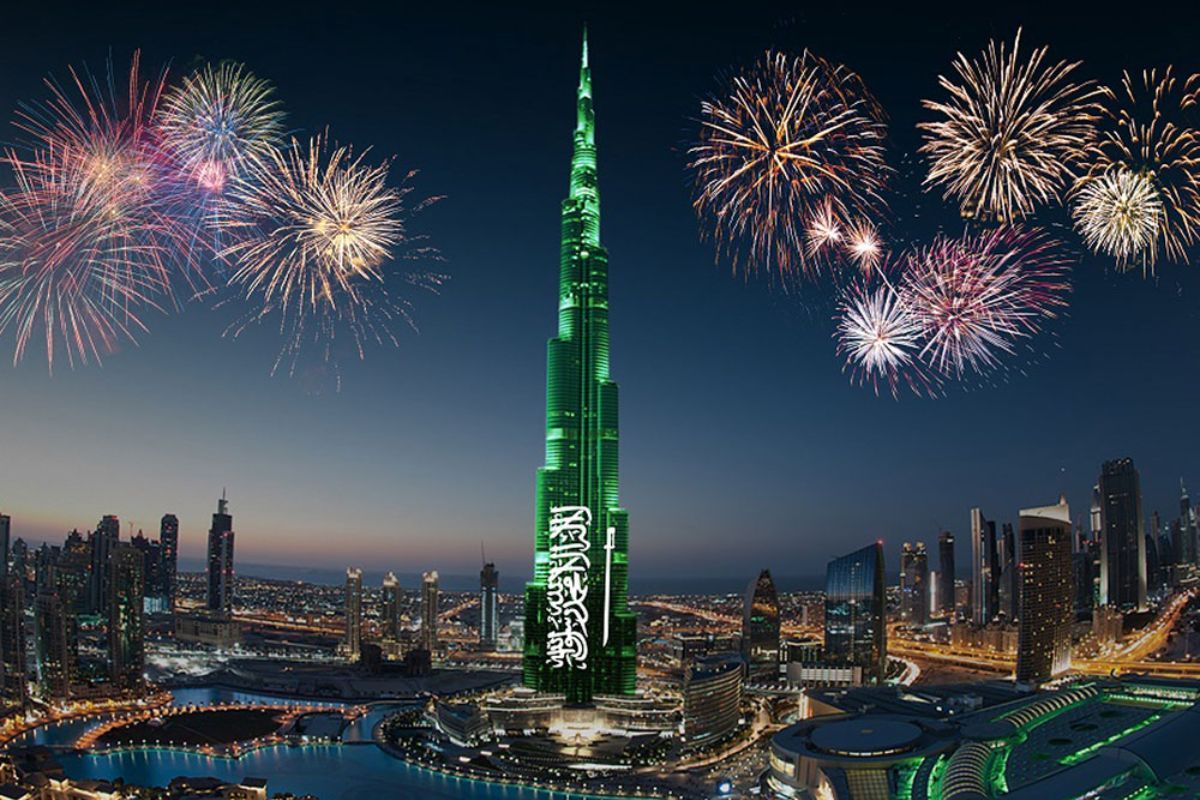 In honor of Saudi National Day, special celebrations will be held throughout the city. Here are some ways to celebrate it in Dubai:
Arabic music sensations Assala Nasri, Fouad Abdelwahed, and Aseel Hameem will be performing at the Coca-Cola Arena on 24th September.
Head to The Beach at JBR or Bluewater Island to catch the extravagant Fireworks Display.
The IMAGINE Fountain Show at Dubai Festival City will be displaying a special light and water show for Saudi National Day.
Retail brands throughout the malls of Dubai will offer discounts of between 25 and 75 percent that can be availed by both residents and tourists. There is also a special 25% discount on all attractions for the citizens of Saudi Arabia
Dubai's most famous landmarks including Burj Al-Arab Jumeirah, Ain Dubai, and the Dubai Frame will be lit up in green on Sept. 23.
Vir Das Live @ Dubai Opera
📆 28 September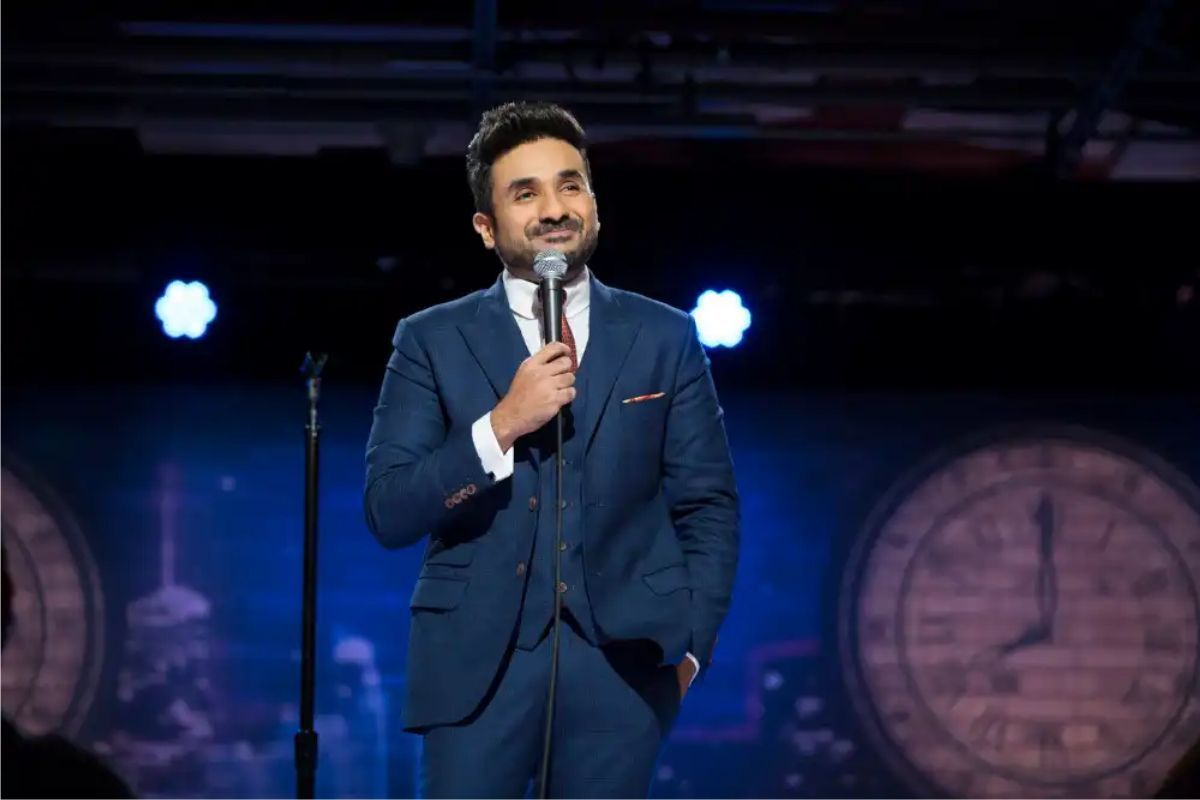 The renowned Indian stand-up comedian is coming to Dubai with his Mindful World Tour this September with two back-to-back shows in one night.
With his witty humor, engaging performances, and versatile talents, he has gained a substantial following both in India and internationally. Beyond the stage, Vir Das has also showcased his acting prowess in various films and TV shows, solidifying his status as a multifaceted entertainer with a distinctive voice and an incredible knack for making people laugh.
Grab your seats before they're gone and get ready to laugh your heart out with Vir Das!
Never has September been this exciting. Get set to indulge in a dynamic blend of festivities and make the most of this exciting month!
Also Read: