Spicer Pegler is a firm of experienced Chartered Accountants, established in Dubai as an Auditing & Accounting firm. We are backed with a team of hard-core professionals qualified in the field of Auditing, Accounting, System Audits,
and Management Consultancy.
Our internationally experienced professionals deliver seamless and consistent services wherever our clients operate. Our mission is to help our clients. Besides audit and assurance services, we provide accounting services, internal audits, feasibility studies and preparation of project reports, information system audits, business valuations, company formation etc.
What is your business name?
Spicer Pegler Accounting
Which industry does your business belong to?
Business Consultation Services
What is your business type?
Services
How old is your business?
5-10 years
Who are your customers?
Companies (B2B)
How did you initially come up with the idea or concept for the business?
Business concept is always derived by analyzing need and demand in the market. Prior to opening the business, partners used to work in the same field of consulting. Meeting numerous clients over the years gave an insight into the lack of quality consulting in the market. A client always looks for quality as well as price effective service and this understanding helped to develop our concept for the business.
Tell us about some of the major turning points in the history of your business.    
The business started off with 3 partners and over the years have overcome multiple obstacles right from the initial starting trouble all businesses face. Our major turning point or growth was achieved when our current clients started referring us as they were happy & satisfied with our services and the fact that we always go that extra mile for all our clients. When a major compliance like Value Added Tax (VAT) was introduced in the UAE, our company was the trusted name for all our clients. Our growth is testament to the quality of our services as today, our business has over 14 members and offices in 4 locations.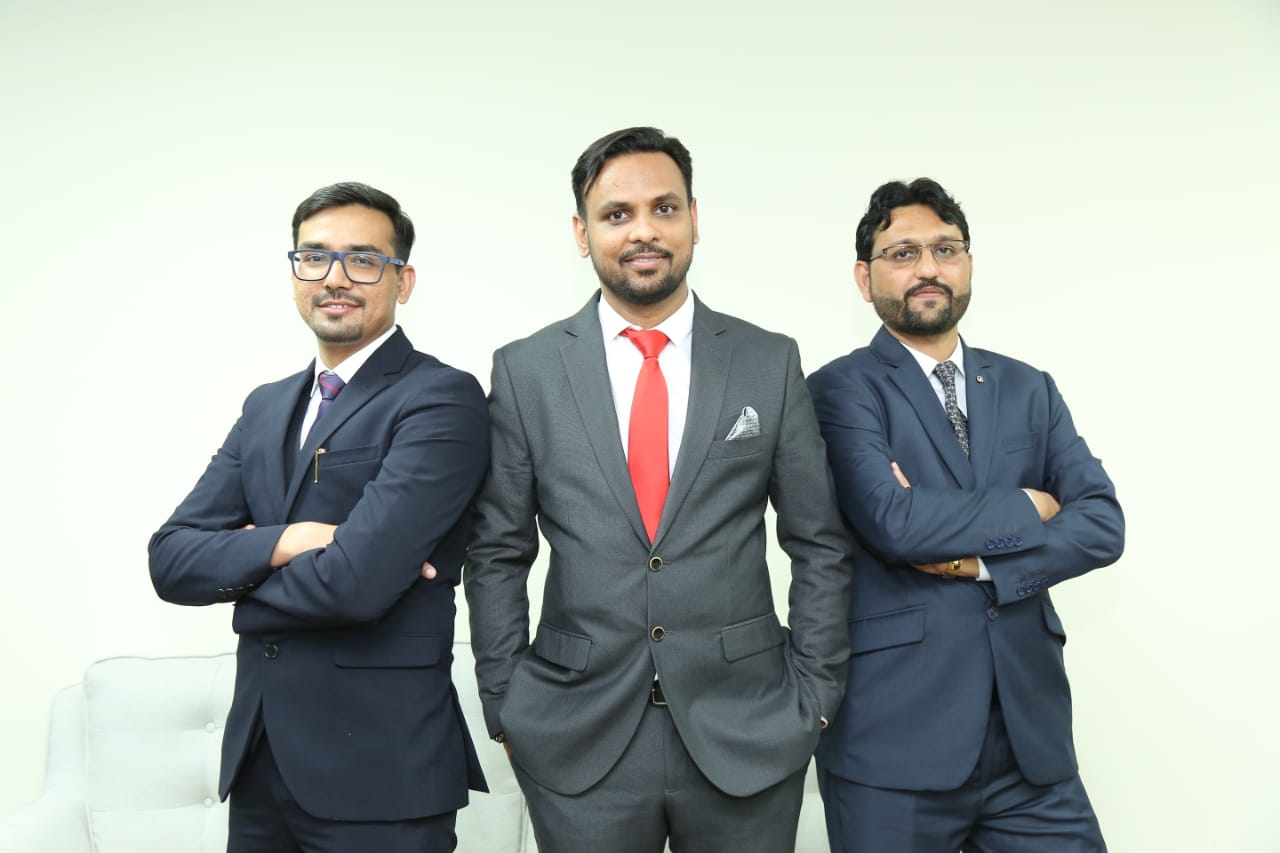 What made you choose Dubai as a location to setup your business?
The platform provided by the Dubai Government drives every entrepreneur to be ambitious, achieve their goals and realize their vision. Dubai is a melting pot of multiple cultures and ethnicities. This means that our clients hail from different backgrounds and have different mindsets. Since our team works so closely with the clients, the most challenging yet motivating factor is to understand these differences and provide the best quality services to all our clients.
Finally, what sets your business apart from the competition?
We stand for our commitments. We never over commit to our clients and if we commit something in terms of service, irrespective of our fees charged, we do whatever possible to achieve it even if the company needs to bear losses for paying extra to employees.
Can you name some of your clients?
Alif Investments, Gourmet gulf, Diatona General Trading, White Sands Tours & Travel, Be Relax, Papa John's to name a few.
What service(s) or product(s) do you offer/manufacture?
We provide Financial Auditing, Accounting, Bookkeeping, VAT consultancy, TAX Agency, Business Valuation, Assistance with AML compliances, CFO Services etc.
What are the key strengths of your products/services?
Our key strengths are our technical and regional knowledge. In our industry, it is important to understand the country that we are working in along with technical knowledge to provide the right solution to our clients. Continuous knowledge enhancement and hiring the right team members has always helped us to provide and ensure that our clients receive the best of the services.
Are there any exclusive products/services that you offer (not offered anywhere else in Dubai)?
All companies in Dubai offers products/services which are also offered by competitors. The exclusivity we hold is our work ethics and commitment towards our client which is not compromised in any case. Also being a single platform for Accounting, Bookkeeping, Tax Agent, Audit, Company formation, Liquidation, Court Auditors, AML Consultancy, UBO Consultancy, ESR Consultancy etc.. helps our clients to be unruffled about any of the compliances with the regional government.
Can you share some of your products and pricing?
Our prices and proposals are tailored to the requirements of the client and since client's requirements and level of transactions vary, we don't have a fixed price for our services. However, as a reference, the prices for Accounting services start from AED 800 + 5% VAT and VAT consultancy services start from AED 750 + 5% VAT.
What are the best ways for your customers to contact your company?
Email, Phone, Website, Visiting Office
Is there anything else you want to convey to your potential customers?
We at Spicer Pegler make sure that client expectations are met and exceeded regularly. Our consultants have the required industry experience and knowledge to provide the best quality service. Most of our clients have been with our company for over 2 years and are genuinely satisfied with the services offered. Contact our team today to experience the quality of service.
Editor note: You can find more information about Spicer Pegler Accounting on HiDubai by visiting their business page here.