Valentine's day is less than a month away. Are you still thinking about how to surprise your significant other? Buy them gifts that will make them feel special for the rest of the year.
If you spend most of the time with your special one or are too busy to go out to a store to make a purchase, online gift stores are here to rescue you. In Dubai, you can find many brands offering online gift-shopping services with a great collection of giftable items.
If you are looking for reliable online stores to purchase gifts for any occasion, here are some of the gift store websites you need to check out.
Joi Gifts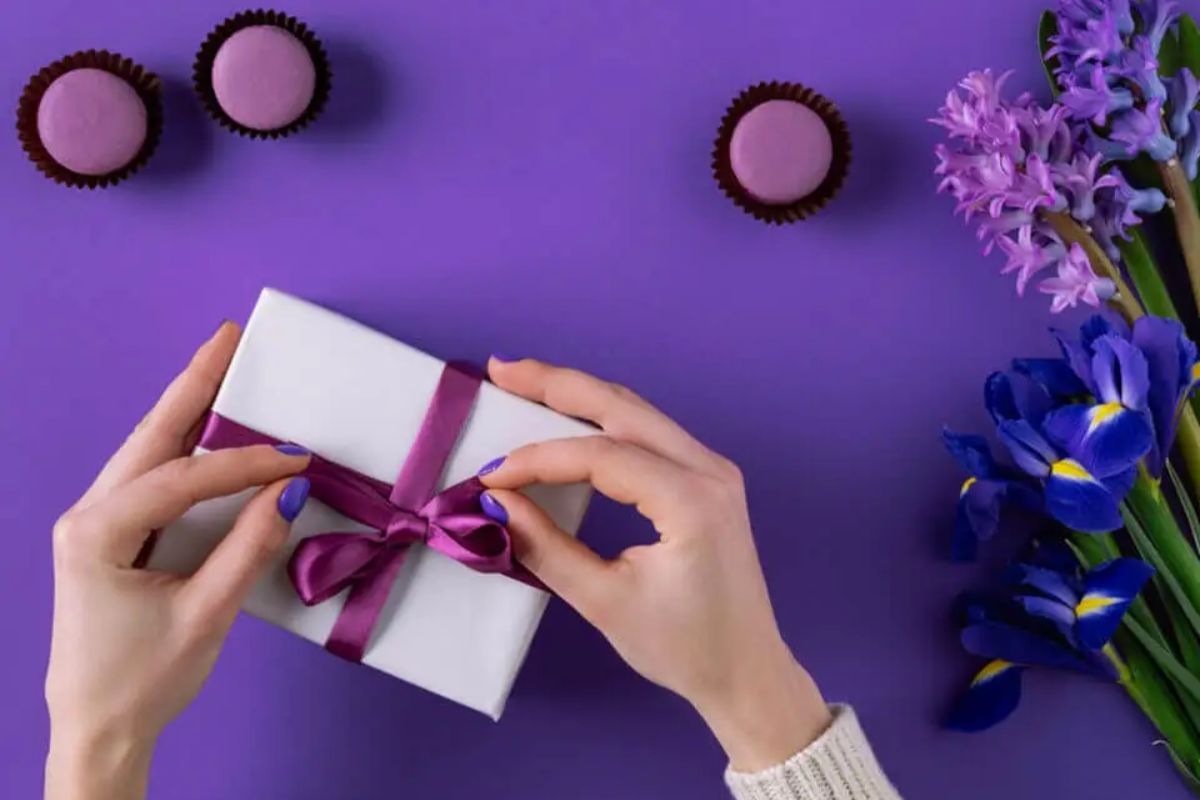 Joi Gifts offers you services that will help you choose and buy gifts online. They will deliver the gift to your loved one's location. They can provide same-day delivery in Dubai. They have a wide collection of gifts ranging from flowers to chocolates. On the Joi Gifts website, you can see gifts for every occasion. They have sorted it out accordingly.
This Valentine's day you can send their special flower bouquets, chocolate, cakes, or balloons. Joi Gifts also offers specially designed gift bundles that include various combinations of flowers, chocolates, balloons, or other gifts.
Joi Gifts also provide unique personalized celebrity shoutout videos for your loved ones. You can choose from world-famous stars like Enrique Arce, Money Heist fame, and Alaa Morsy.
Website: Joi Gifts
Store items: Flowers, chocolates, gift bundles, and more.
Delivery fee: AED19
Wander Pot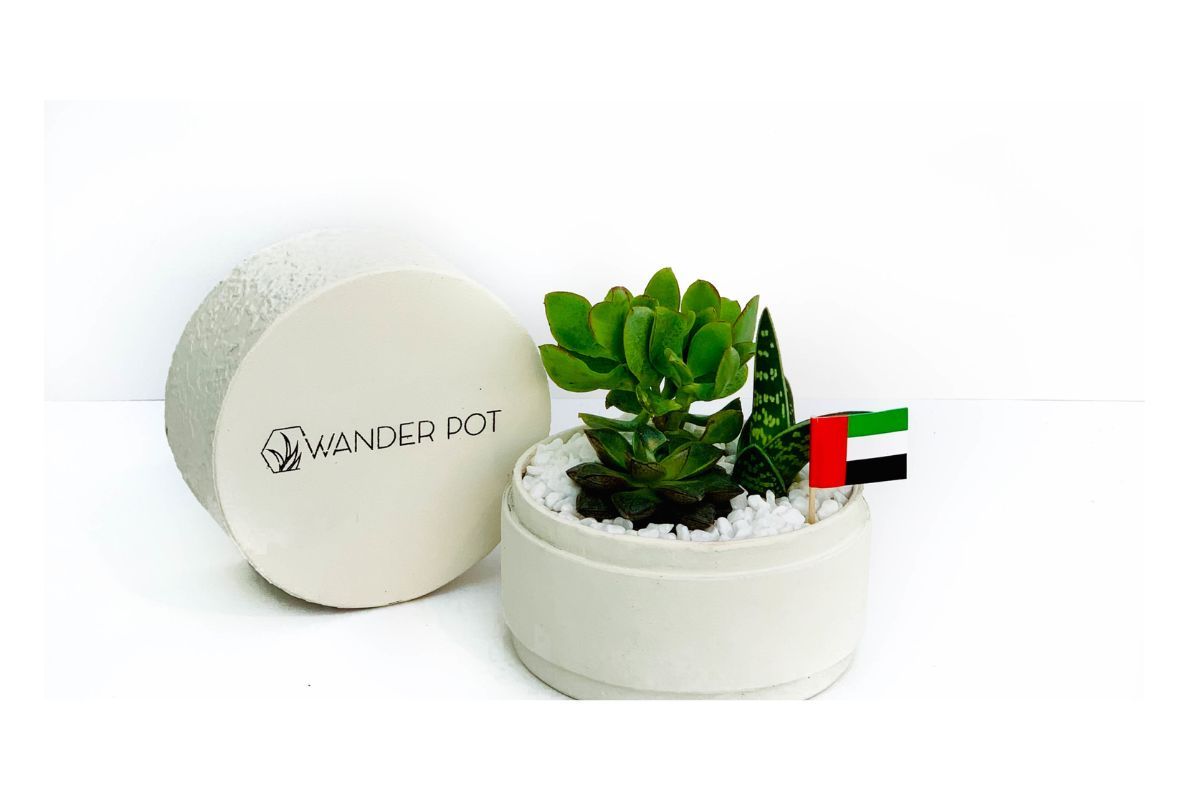 Wander Pot is a brand that was built to bring nature into people's everyday lives. They have inspired many to live their life sustainably. Their pots are sustainable, shelf-ready, and carefully created for you.
Want to gift something that stays longer? Plants are a great option to consider instead of flowers. Wander Pot will customize the pots to your liking. You can add your company logo and personal message along with the potted plants.
Visit their website to see the cute Cupid Trio, Lush Garden Box, or Garden Trio. These boxes have healthy succulents planted to make your life brighter. These boxes are smartly designed to convert as planters later. Their packaging avoids plastic making sure your gift is not harmful or toxic to the planet.
Website: Wander Pot
Store items: Live plants
Delivery fee: Free shipping
Le Chocolatier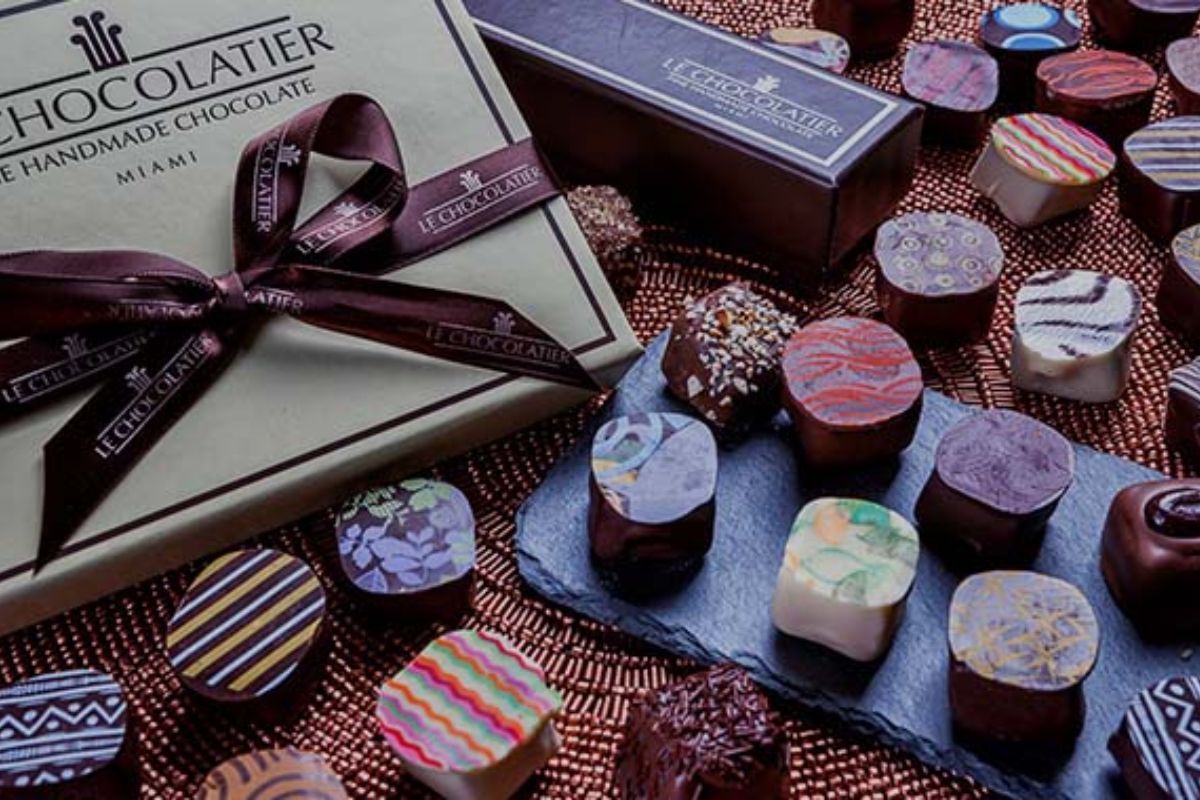 Le Chocolatier has been helping people gift the perfect chocolate hampers. They cater to every occasion. Be it baby showers, graduation, anniversary, Ramadan, or Valentine's day, they have specially designed gift hampers to hand out.
Le Chocolatier is popular for its luxury chocolate baskets, chocolate, and sweet trays, and hampers. These premium goods are hand-crafted and expertly designed. They will also set your dessert tables for special events if needed.
Check out their online chocolate store to choose from the aesthetically and yummy chocolate delights. You can also treat yourself to their fine chocolates instead of waiting for an occasion to pop up.
Website: Le Chocolatier
Store items: Chocolate hampers
Delivery Fee: AED40; For orders above AED500, delivery will be free of charge.
Ferns N Petals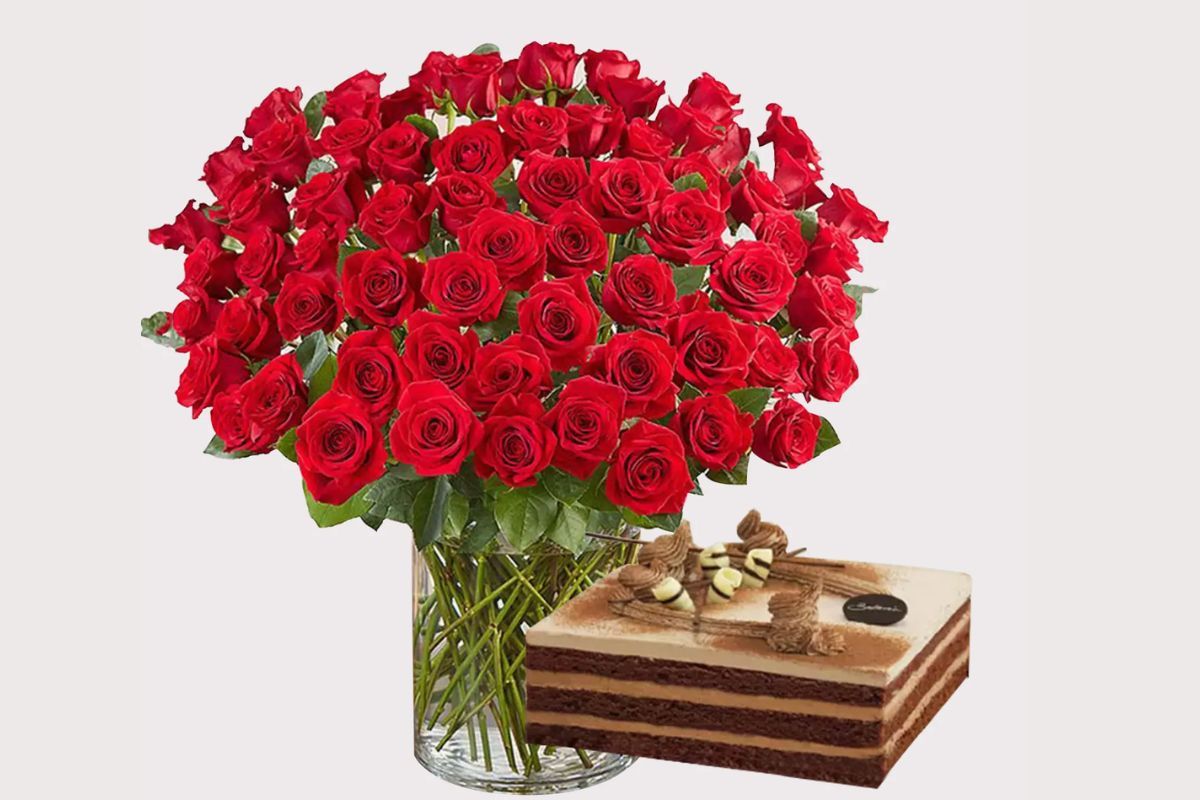 Ferns n Petals is a multi-category gifting brand that has been in the region since 1994. Its successful deliveries have made it a household name. This brand has offline stores across the country. They have made special occasions more beautiful with their timely delivery and top-notch quality gifts.
Ferns n Petals offers a wide collection of cakes, flowers, and chocolate hampers for you to choose from. You can also select healthy live plants. If you want to gift personalized gifts like mugs, cushions, and frames, Ferns n Petals have a big list. They even sell wooden cutleries, pens, notebooks, and other household items with your name on them. You can ask them to engrave your name on the perfume bottle or headphones with your initials on them.
Ferns n Petals is the perfect option for your last-minute gifting plans since they have a 60-minute delivery option.
Website: Ferns n Petals
Store items: Flowers, cakes, chocolates, personalized materials, and more.
Delivery fee: Morning delivery – AED59, Standard delivery – AED29, Fixed time delivery – AED49, Midnight delivery – AED79
Gift Shop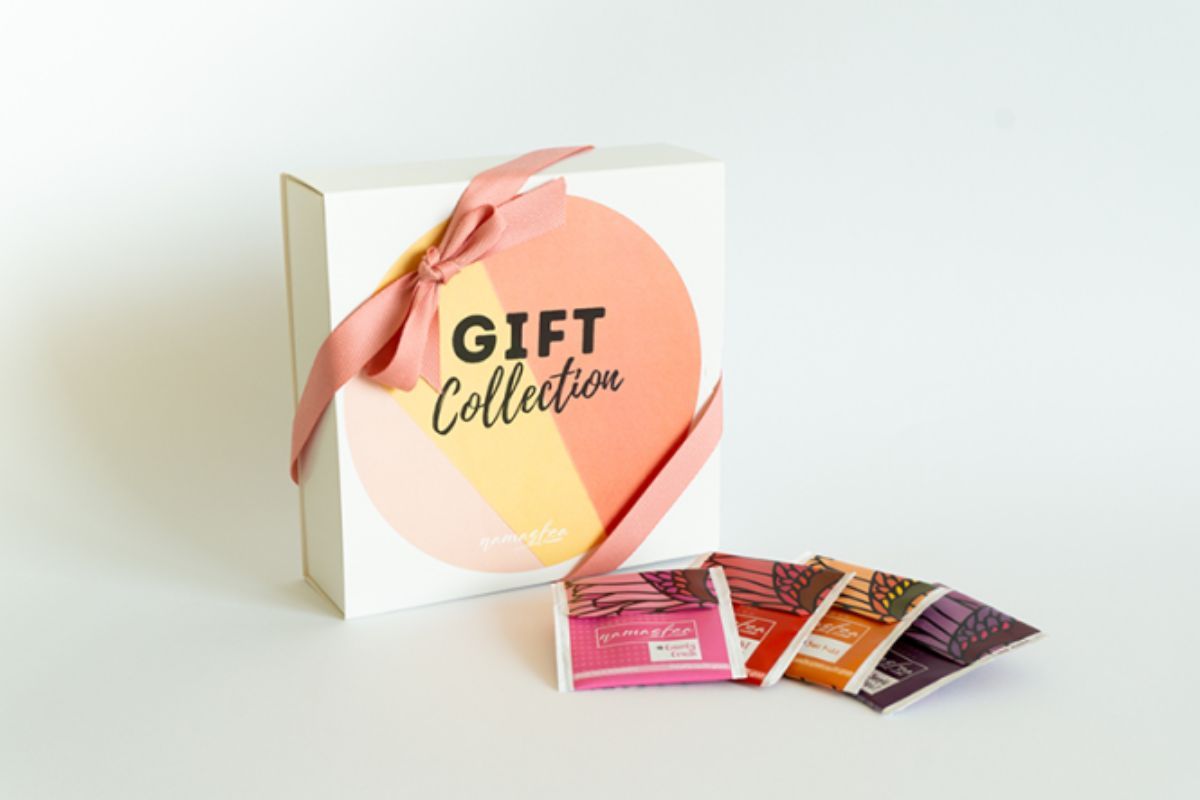 Gift Shop offers you an outstanding selection of gifts from flowers to gift hampers. They will curate special gifts for every occasion to make it more memorable.
Gift Shop also has a bespoke service that will take care of your particular favorites. They will include personalized gifts to suit your taste and interests.
Visit their website to see beautifully arranged flower bouquets, luxury chocolate arrangements, special kids' sections, perfumes, and more. You can also gift your chocoholic friend a fiesta candy bouquet from this store.
Website: Gift Shop
Store items: Bouquets, chocolates, flowers, perfumes, and more.
Delivery fee: Same day express delivery – AED199
Nabia Creates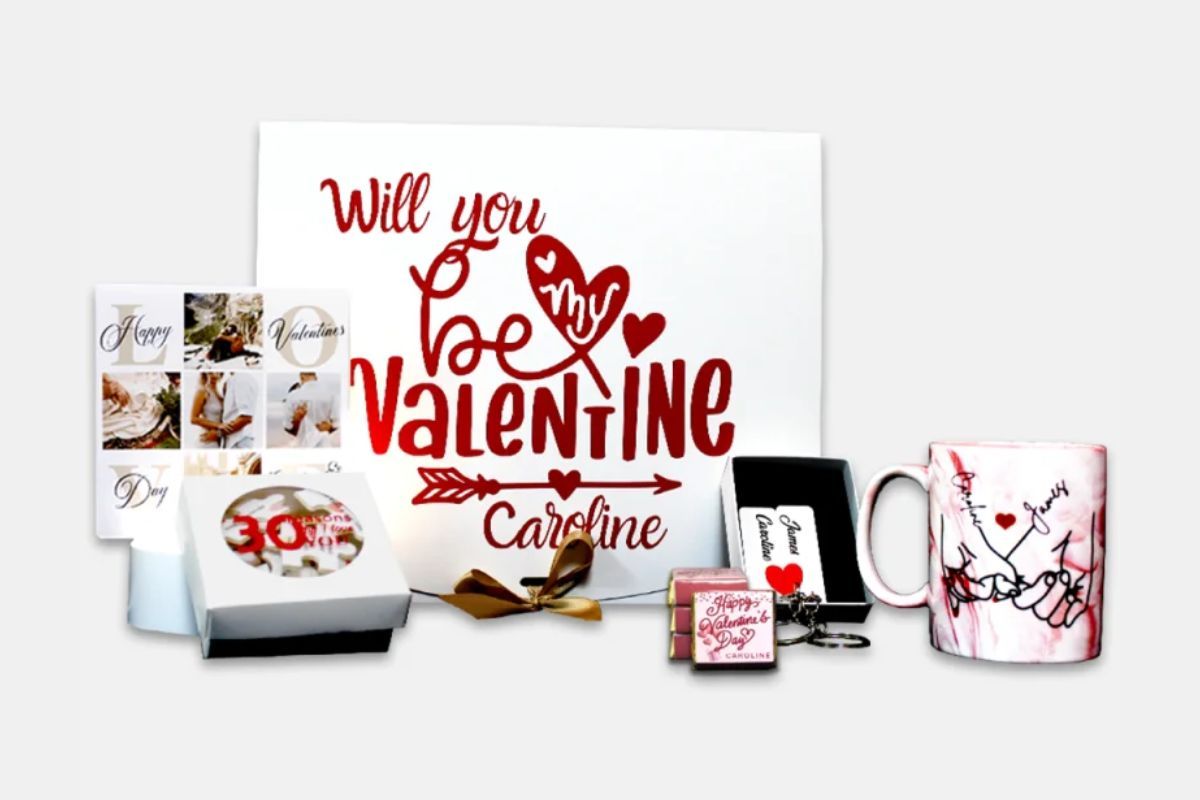 Nabia Creates is a dream-come-true brand for a millennial. This Dubai-based small business turns your gift ideas into reality. They also provide 100% personalized gifts. Their gift collection includes everything from wood engravings to Spotify glass art.
For this Valentine's day, you can either gift your loved one a matching hoodie or a personalized Nutella jar from this website. You can purchase customized mugs, flower boxes, keychains, chocolates, sweatshirts, showcase domes, and many more. The brand also curates special gift boxes for your loved ones with things that will excite him/her.
Nabia Creates also gives gifting ideas to those who have no clue about the market trends or what their significant other likes. Be it any occasion, you can trust them to make it memorable.
Website: Nabia Creates
Store items: Personalized items, gift sets, and more.
Delivery fee: AED10
Baskilicious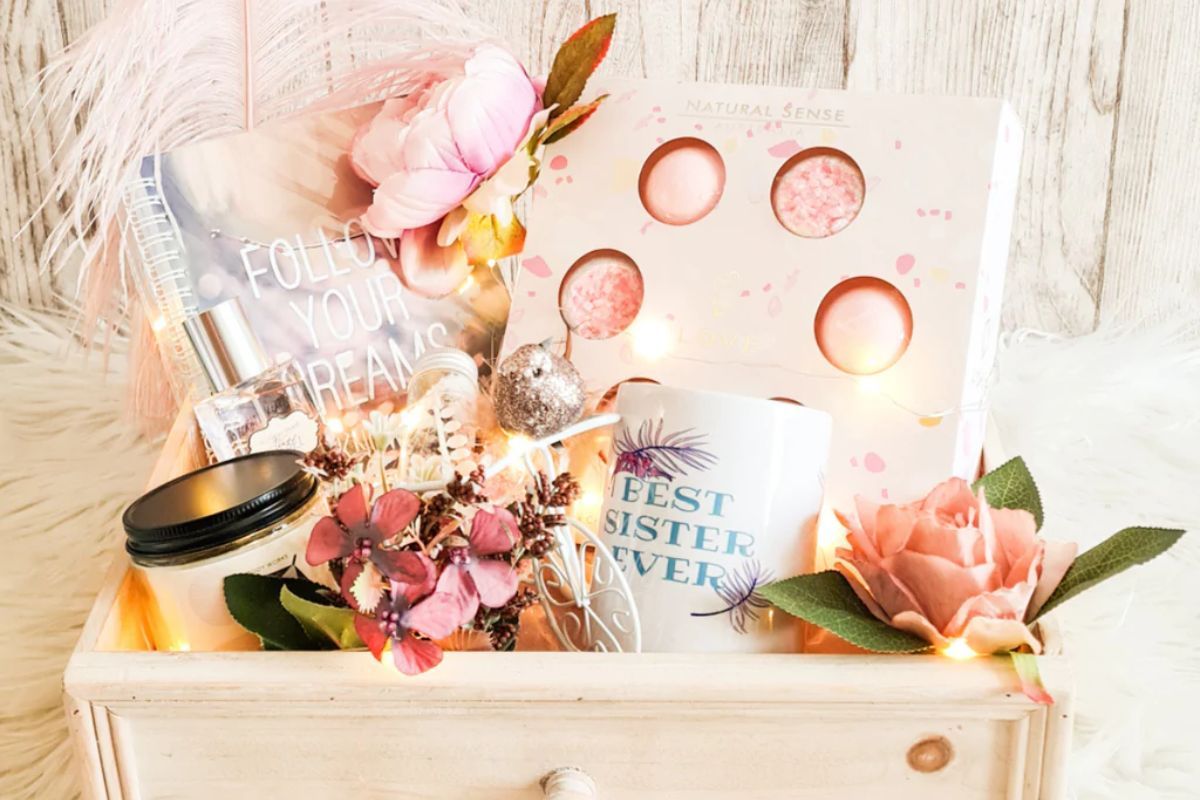 Baskilicious is a premium gift store in Dubai. Why gift your loved one a gift when you can gift them a basket full of their favorite products? Baskilicious will help you create the dream hamper of your choice.
You can choose from the variety of gift collections they offer. From flower bouquets to customized mugs, they have cute stuff. You can either choose the dried flower arrangement or personalized notebooks to upgrade the gift hamper.
If you do not want to go through the pain of selecting items, you can just choose ready-made hampers for any occasion. They have Valentine's day special gift hamper live on their site. You can also go for gourmet hampers, baby hampers, or any other to make your loved ones happy.
Visit their website to check out the different hampers and gift items they have on their shelves.
Website: Baskilicious
Store items: Personalized items, floral bouquets, chocolates, and more.
Delivery fee: AED30; For orders above AED500 shipping is free of charge.
The Perfect Gift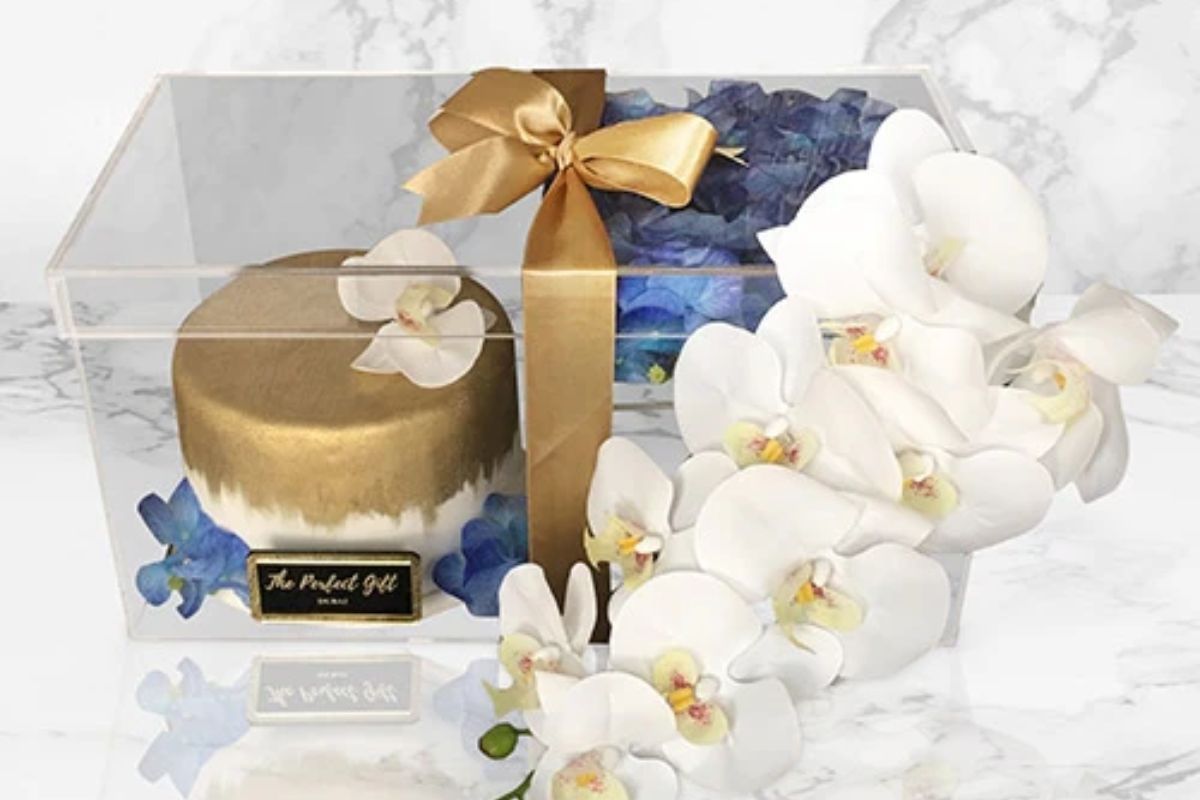 The Perfect Gift is your one-stop online gift store. The store offers premium quality products that can be arranged within the shortest time. From flowers to chocolates, you can select gift hampers from them for any occasion.
The Perfect Gift provides a wide range of gift collections including cakes, unique hampers, jewelry, perfume, balloons, gift baskets, tour vouchers, spa treatments, and many more.
This Valentine's day you can choose a gift for your special one from their exclusive collection. Be it a Balloon Bubble box or a diamond pendant, they will deliver with utmost care.
The Perfect Gift can also set up venue decors to elevate your event experience.
Website: The Perfect Gift
Store items: Gift hampers, watches, vouchers, and more
Delivery fee: AED65; Same day express delivery – AED100
Also read: