Dubai is one of the world's most popular tourist destinations. Known for its extravagant shopping, luxurious hotels, prevalent nightlife, magnificent architecture, and breath-taking views. The Dubai airport is one of the busiest in the world with flights from all over the world landing every other second. Besides having everything bigger and better, Dubai is also known for its cultural and culinary diversity, it has a rich heritage and culture of its own. Today, Dubai has become a household name and is the first option for every holiday trip ever.
While visiting a new city is exciting, it's also crucial to have access to internet while away from home. Whether you want to hail a cab from the street, share photos with friends back home, or navigate the city with maps. While most hotels, public spaces, shopping centers, and tourist attractions offer free Wi-Fi, some of them require you to sign up with a local number to access the network for free for 60 minutes. Instead, getting your own SIM card will allow you to have constant, unrestricted access to the internet. Getting a local SIM card is a smart idea if you're visiting Dubai. When compared to using a SIM card from your home country, this will give you access to calls, texts, and data at significantly lower prices.
Here's everything you need to know about getting a SIM card in Dubai.
Why should you buy a SIM card in Dubai?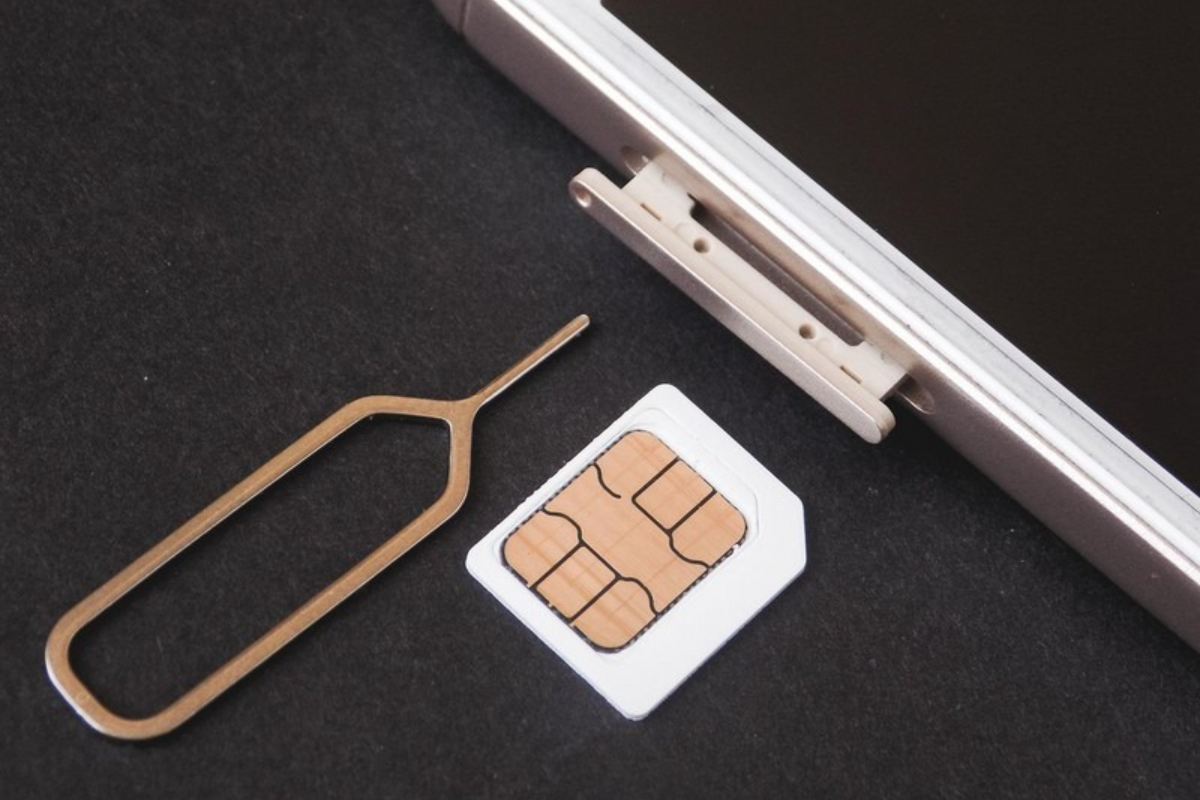 1. You'll be able to save a lot of money: Using a local SIM will give you access to much cheaper rates for calls, texts, and data than you would get with your home country's SIM as international roaming rates can be very high, so you'll save a lot of money by using a local SIM.
2. Get Unlimited internet access: Because of how advanced Dubai is, having access to the internet at all times will significantly improve your trip. You can make local calls, send texts, and use data at any time and from any location. This can come in handy if you need to call a restaurant to reserve a table or get directions using the maps to get to your destination.
3. It is more convenient: You'll have a local phone number with a Dubai SIM card that people can call you at. This is far more convenient than attempting to coordinate calls or texts using an international number.
4. You'll get better data coverage: If you only use the SIM card from your home country to access the internet, you might only get patchy coverage or incredibly slow speeds. You'll have much better data coverage with a local SIM.
Requirements for Getting a SIM Card in Dubai

You will need your Passport and a copy of your tourist visa to get a SIM card
Tourists must be 18 years and above to register for a SIM Card in Dubai
UAE does not allow more than one SIM card per passport, so if you already have a SIM card registered to your passport you won't be able to get another one.
Where to buy SIM Cards in Dubai?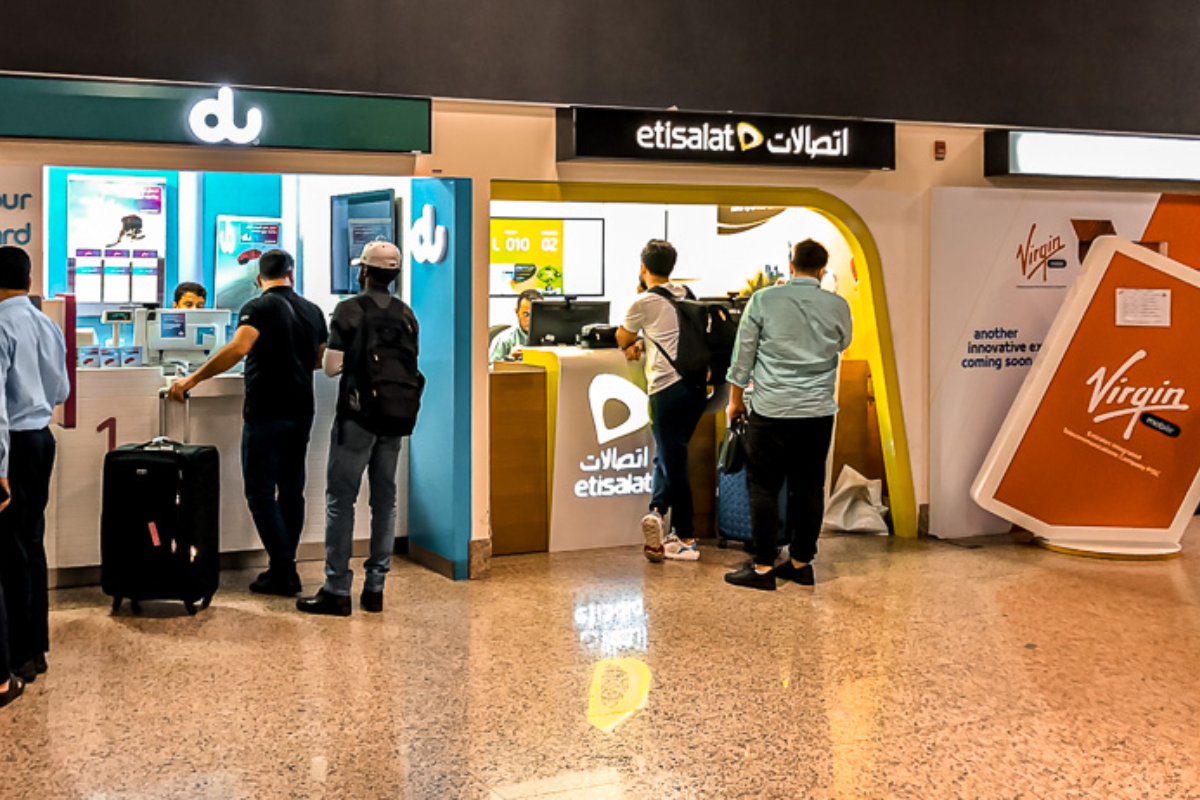 Airports
Tourists can purchase SIM cards from kiosks in the majority of Dubai's airports. There are primarily two locations at Dubai International Airport where you can buy a SIM card. The first can be found at one of the numerous kiosks spread out throughout the airport. The second choice is to buy a SIM card from one of the major telecommunications companies with a storefront at the airport. You can also get a SIM card in the city at major shopping malls such as The Dubai Mall and The Mall of the Emirates.
Telecom Providers
There are various options available if you want to buy your SIM card from a telecom operator in the city. Etisalat and du are the two most well-known carriers, but the city also has a number of other smaller providers. When selecting a carrier, it's crucial to evaluate the various costs and services that each one provides. After deciding on a provider, you can buy a SIM card from one of their retail outlets. Finding one shouldn't be difficult as most telecommunications companies have numerous retail stores across Dubai.
Mobile Carriers in Dubai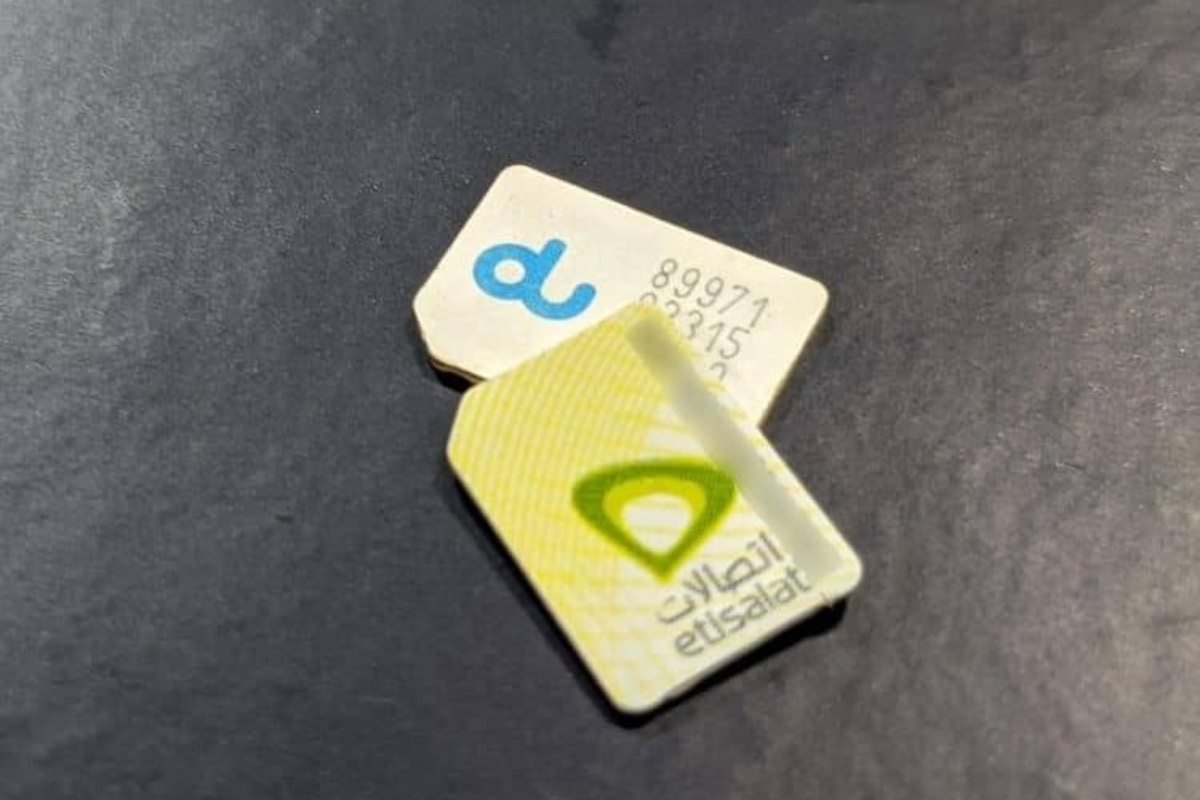 The three primary SIM card providers in Dubai are Etisalat, du, and Virgin Mobile. For calls, texts, and internet bundles, all three carriers provide post-paid and prepaid plans. These network providers can be found throughout Dubai, including at various stores and shops at the Dubai Airport.
How to apply for an Etisalat SIM in Dubai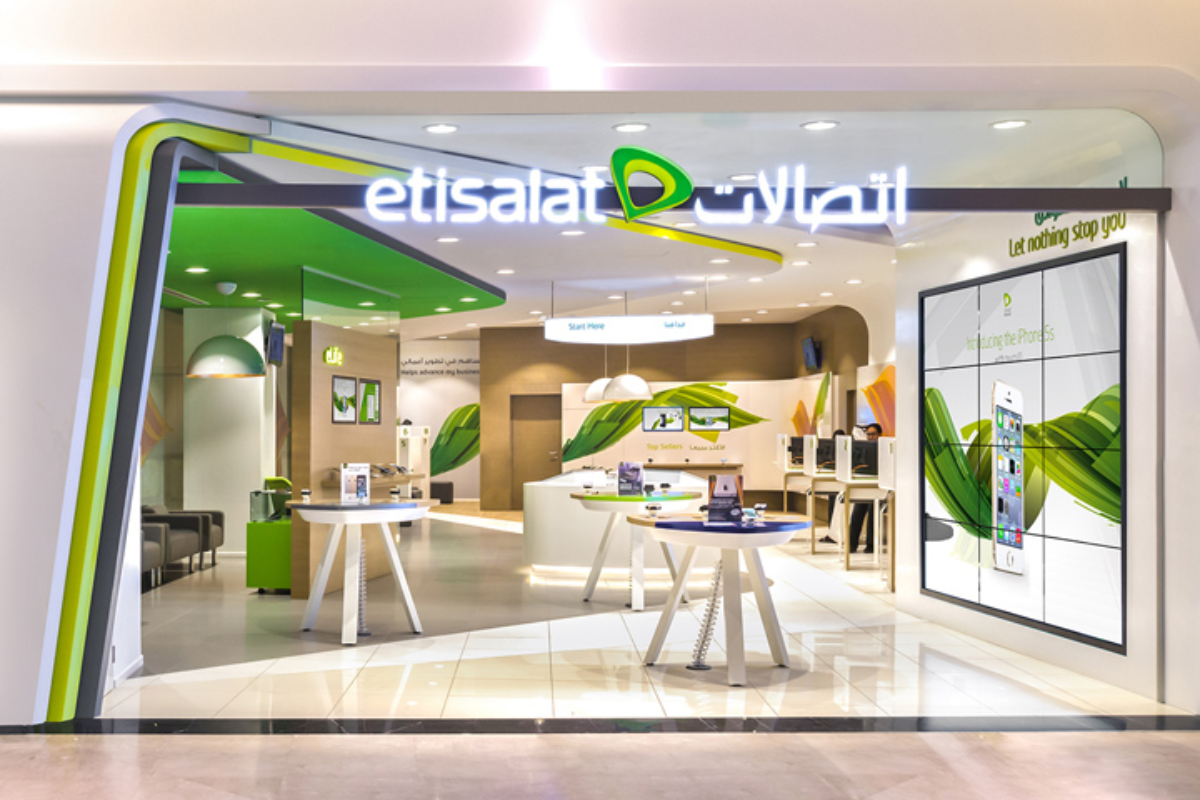 Etisalat is one of the largest mobile carriers in the UAE. It has a Visitor Line, which is a prepaid package for tourists and new residents. This provider provides quick connectivity as well as a variety of services such as:
Data with Wi-Fi pack geared towards business-related visits
Voice and SMS pack suitable for family or leisure visitors
A combination of data, voice, and SMS for business travelers as well as tourists
Etisalat's Visitor Line offers other discounts and benefits, such as discounts on Careem taxis. Moreover, with various bundles, travelers can avoid costly roaming expenses. With Visitor Line Premium, Visitor Line Premium Plus, and Visitor Line Unlimited Local Data subscriptions, you can make the most of internet calls made via the GoChat Messenger app. You can get your Etisalat SIM card from the airport's kiosks or from an Etisalat store in the city. If you don't want to go to an Etisalat store or business center, you can book your Etisalat SIM card online through their website.
Visitor Line Package Details
The packages start from AED 49 onwards here are the complete package details for Visitor Line: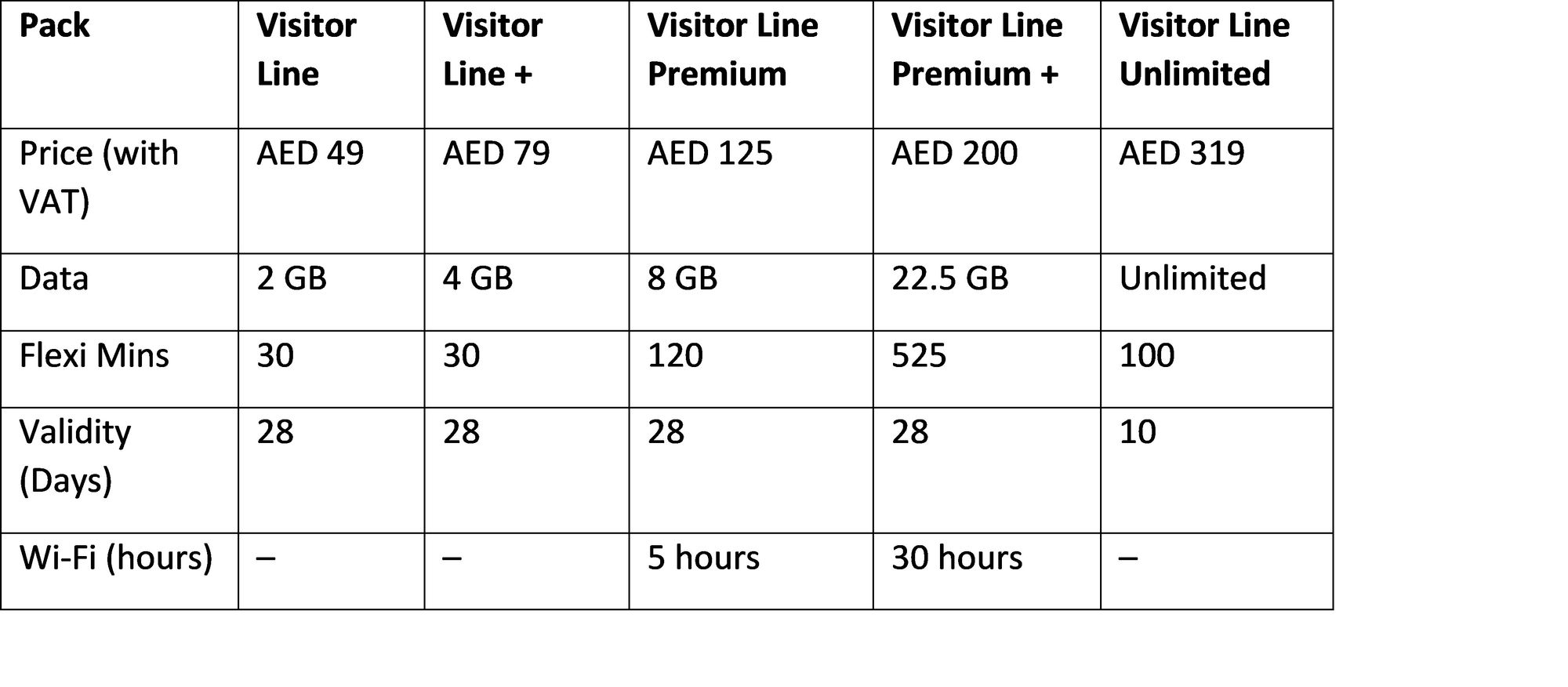 Through the Etisalat mobile app, you may get AED 100 Careem credits and "buy one get one free" deals on all packages. Visitor Line Premium and Visitor Line Premium+ packages provide 500 MB of GoChat data, but Visitor Line Infinite includes an unlimited amount of GoChat data.
How to apply for a du SIM card in Dubai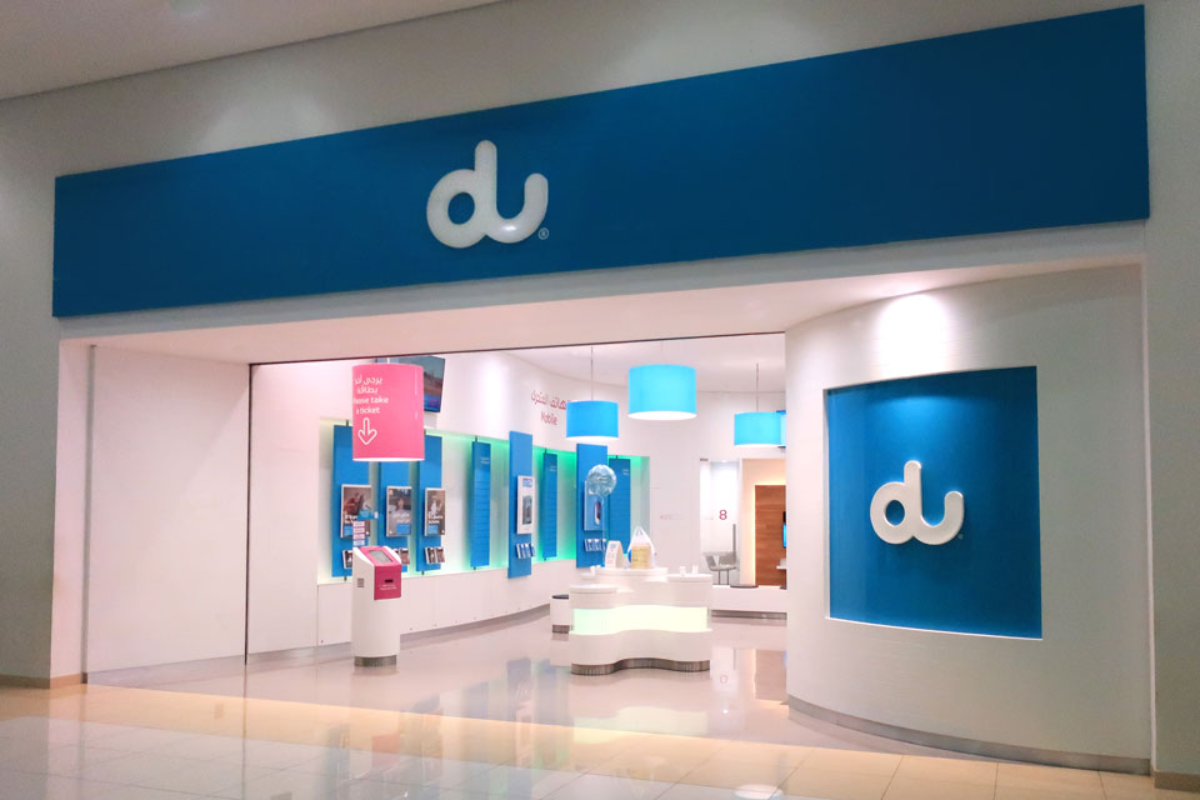 In Dubai, du provides free tourist SIM cards, which are given by Dubai Immigration Officers at Passport Control. This SIM will include a Welcome Bonus of 1GB of local data valid for 24 hours. You can also pre-order your SIM card from the official du website to save time and receive additional incentives. Plus, download the ALSAADA app to receive incredible discounts on dining, retail, and other famous activities in Dubai. The QR code for the ALSAADA app is located on the back of your free tourist SIM card.
Here's how you can activate your free Tourist SIM:
The SIM given to you will already be active and has your name and passport details. To start the line, you will need to do the following steps:
Insert the SIM into your phone on the airport itself
You will then receive a verification SMS from 1220 requesting you to reply with your year of birth (For example if your date of birth is 29-June-2000, then you will send an SMS to 1220 with 2000)
Once the verification is successful, you can start enjoying the free 1GB local data for 24 hours
You will receive the activation SMS with your mobile number.
If you've used up your free data, you can recharge your card by visiting their website or through any of the stores and business centers spread across the emirate. And if you are visiting only for a day then you can keep the SIM as a souvenir of your trip to Dubai.
Du Tourist SIM Package Details
The packages start from AED 49 onwards here are the complete package details:

How to apply for a Virgin Mobile SIM card in Dubai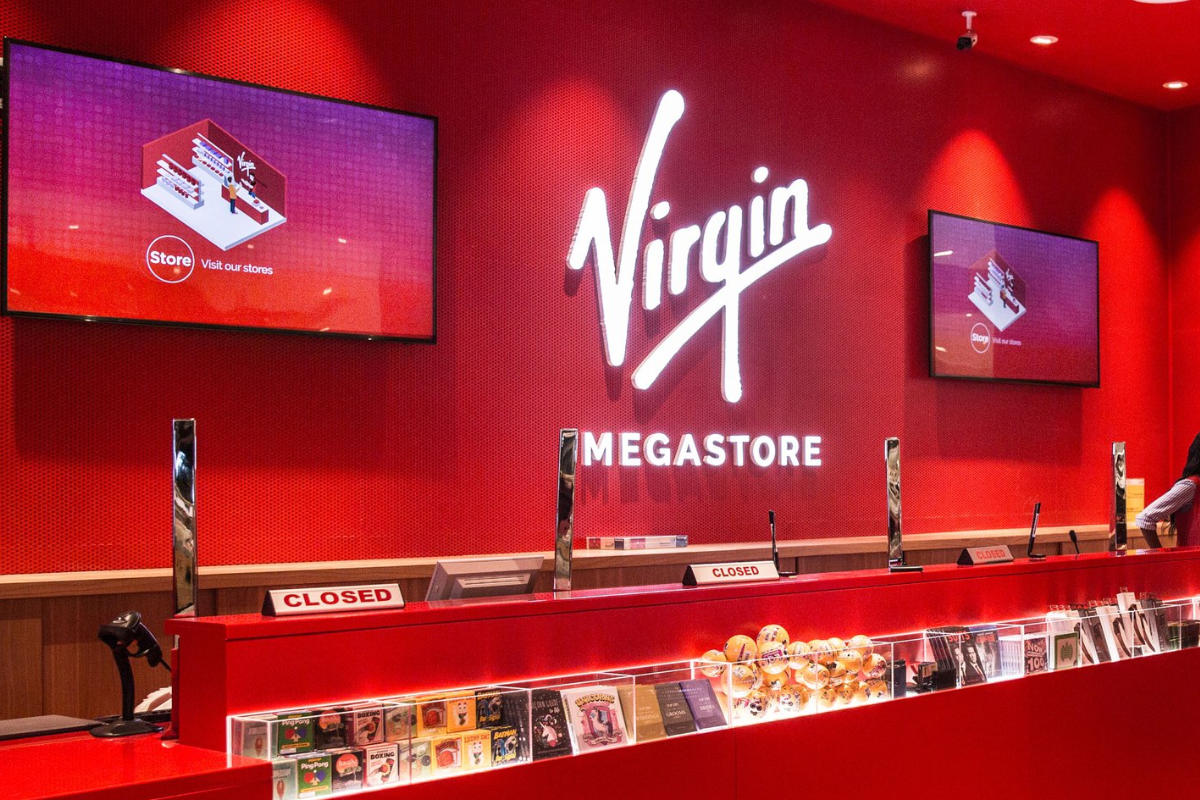 Virgin Mobile is another well-known mobile carrier in the UAE, with special deals for both visitors and locals. Those planning a trip to Dubai can get a Virgin Mobile Tourist SIM card, which includes local and international minutes and data. Residents in Dubai can choose the Virgin Mobile SIM card for prepaid phone plans. This telecom company provides monthly, semi-annual, and annual mobile plans.
These are the Virgin Mobile Tourist SIM Package details:

With the 15 days plan, you also get free internet calling on BOTIM and free UAE tourist attraction vouchers. Virgin Mobile SIM cards can be bought from their kiosk on the airport, from their website or from any Virgin Megastore across the emirate. Boost your plan for AED 100 and they will boost your data to unlimited gbs.
Frequently Asked Questions:
What is the best way to purchase SIM Card in Dubai?
The best option to get a SIM card in Dubai is via one of the city's major telecom companies. Etisalat and du are the two most popular carriers, however the city also has a number of smaller providers. In Dubai, you can also purchase a SIM card online.
What is the process to activate my SIM Card?
The process for activating your SIM card will differ depending on the carrier from which you purchased it. However, most service providers use a similar activation procedure. You must enter your SIM card into your phone to activate it. After inserting it, you must enter a code issued by the provider. After you've entered the code, your SIM card will be activated and ready for use.
What is the validity of a tourist SIM Card in Dubai?
The validity duration of visitor SIM cards varies. For example, du cards are valid for 90 days, Etisalat offers 28-day or 10-day plans, while Virgin Mobile offers plans for seven, ten, or fifteen days. All phone plans are readily renewable and available in voice and data bundles, pay-as-you-go plans, or prepaid recharge cards.
What should I do if my SIM Card gets lost or stolen?
If your Dubai SIM card is lost or stolen, you should notify your service provider immediately once. They will be able to cancel your SIM card and replace it.
Also Read: