Dubai is the fastest-growing city in the world. Home to many architectural wonders such as the Burj Khalifa, the tallest skyscraper in the world, amongst many other monumental achievements.
Dubai holds a mix of the past rich history and culture of its native Emirati people and glimpses of the future of technology and modern lifestyle. This list will give you. all the good reasons why you must visit Dubai and how to prepare to travel to this magnificent Arabian City.
Dubai is the undisputed land of luxury. A trip to Dubai is on every tourist's list. Here's a comprehensive guide with the top Dubai travel tips & hacks. Check out travel tips that will help you in planning a better holiday.

Travelling Tips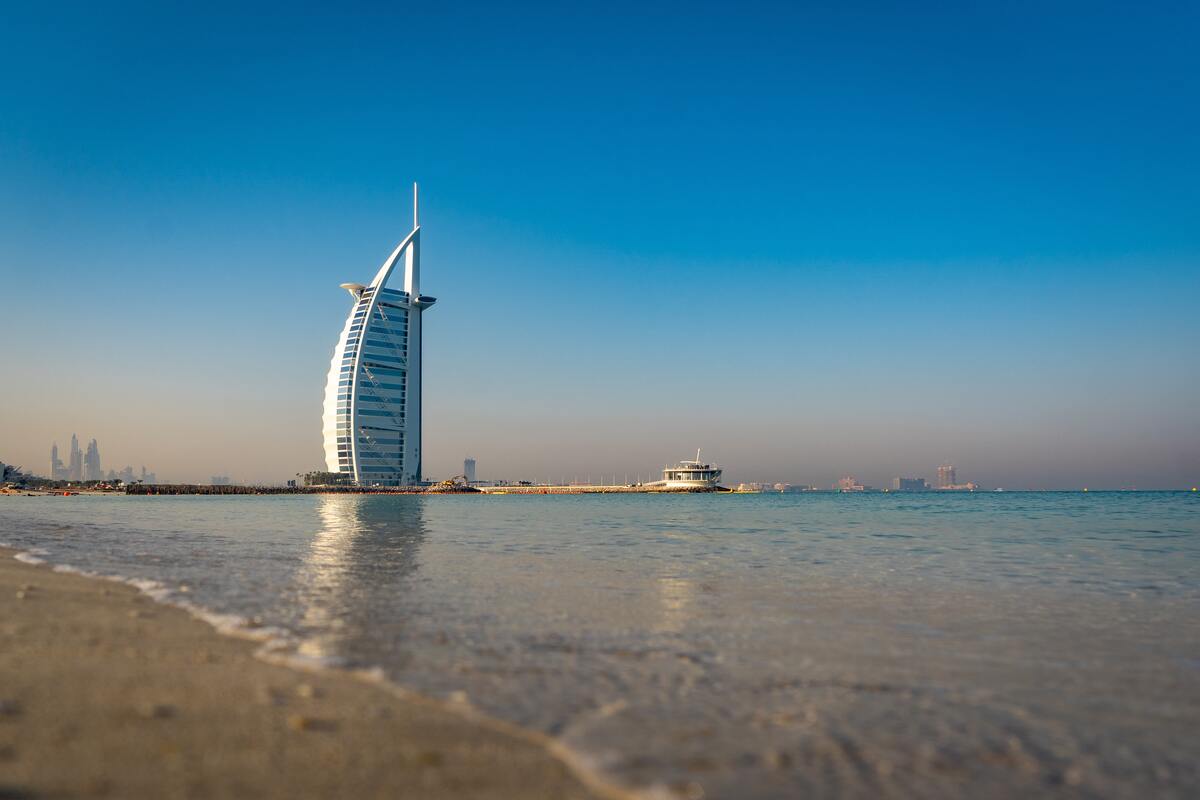 Health and Safety
There are very few risks to travelling to Dubai. Make sure your vaccinations are up to date and have a quick check-up with your local health care in your region for safety precautions. Apart from that, makes sure to stay hydrated and well-protected from the sun during the ring hot weather season in Dubai.
Water is entirely safe to drink. As for the food, Dubai offers various cuisines from any part of the world, so you will find suitable food in most leisure and tourist places in the City.
Explore New Restaurants in Dubai
Should you tip in Dubai?
Taxes are included in the total bill for restaurants and taxi drivers' trips. So the overall price also includes the tipping. Hence it is not necessary to tip on the side. But if you desire to tip, you can offer a few more Dirhams if you so desire.

What type of plugs do I need?
The voltage in the UAE is 240v, and the same plugs are used in the United Kingdom, which are two flat horizontal prongs with a vertical prong above.

What time zone is Dubai in?
Dubai is four hours ahead of GMT and does not observe Daylight savings.
Why Visit Dubai?
Dubai is known as the "Las Vegas of the Middle East". The City of Dubai is famous for its luxurious hotels and services, home to the seven-star Hotel in Burj Al Arab. Dubai is the most successful hub representing the beauty of the dessert side of the Middle East.

Dubai's Rich History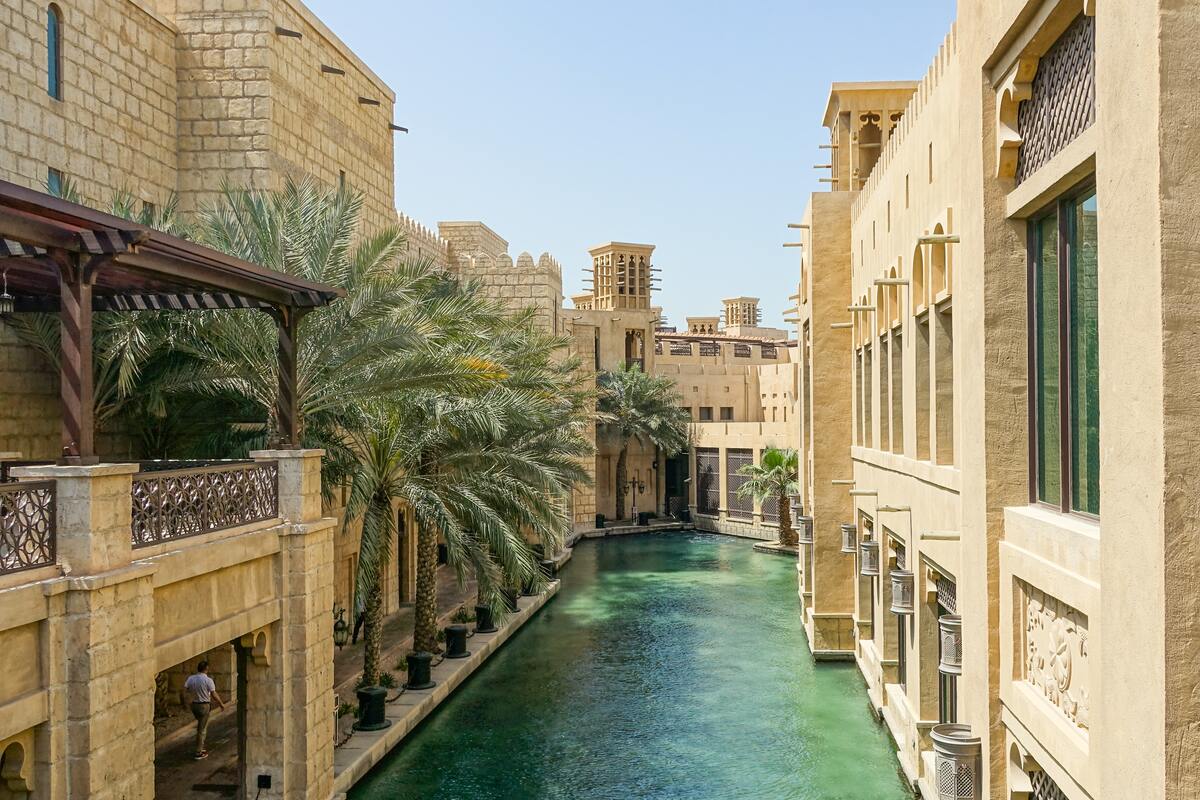 Apart from the silver skyscrapers, impressive fountains and top-notch luxury hotels. Dubai, at the same time, still preserves its historical essence. Through maintaining the smooth dunes, old villages show Dubai's old architecture before its grand renovation that started during the 1960s.
Dubai is the undisputed land of luxury. A trip to Dubai is on every tourist's list. Here's a comprehensive guide with the top Dubai travel tips & hacks. Check out travel tips that will help you in planning a better holiday.
To understand Dubai, you must go back to the 1890s. Dubai city was based on fishing villages. To understand Dubai, you must visit "The Bastakiya Quarters", A presented village with century-old houses, shops and markets. Unlike the busy city, this village takes you back to simpler beginnings when villagers earned a living on trading, pearl diving or fishing.
Visit the 18th-century Al Fahidi Fort. The museum will answer all your curious questions. Another essential mark is the Sheikh Saeed Al Maktoum's House which has been standing since the 1890s, don't miss the School and Heritage house that has been working since the 19th Century.
Discover the Islamic culture in the United Arab Emirates through the Grand Mosque in Bur Dubai. A genuinely iconic place of worship that can hold up to 1,200 people at a time. The Grand Mosque has the tallest minaret in Dubai. Around 230 feet long and can be confused with a lighthouse through its design.
The tours are held on Sunday, Tuesday and Thursday in the morning and are free of charge. Offering priceless knowledge of architecture and the Mosque's interior workings. As well as information on the ancient religion of Islam, which has been a staple in the Middle East for centuries.
Read more about Exploring Beautiful Mosques in Dubai
Safari Getaways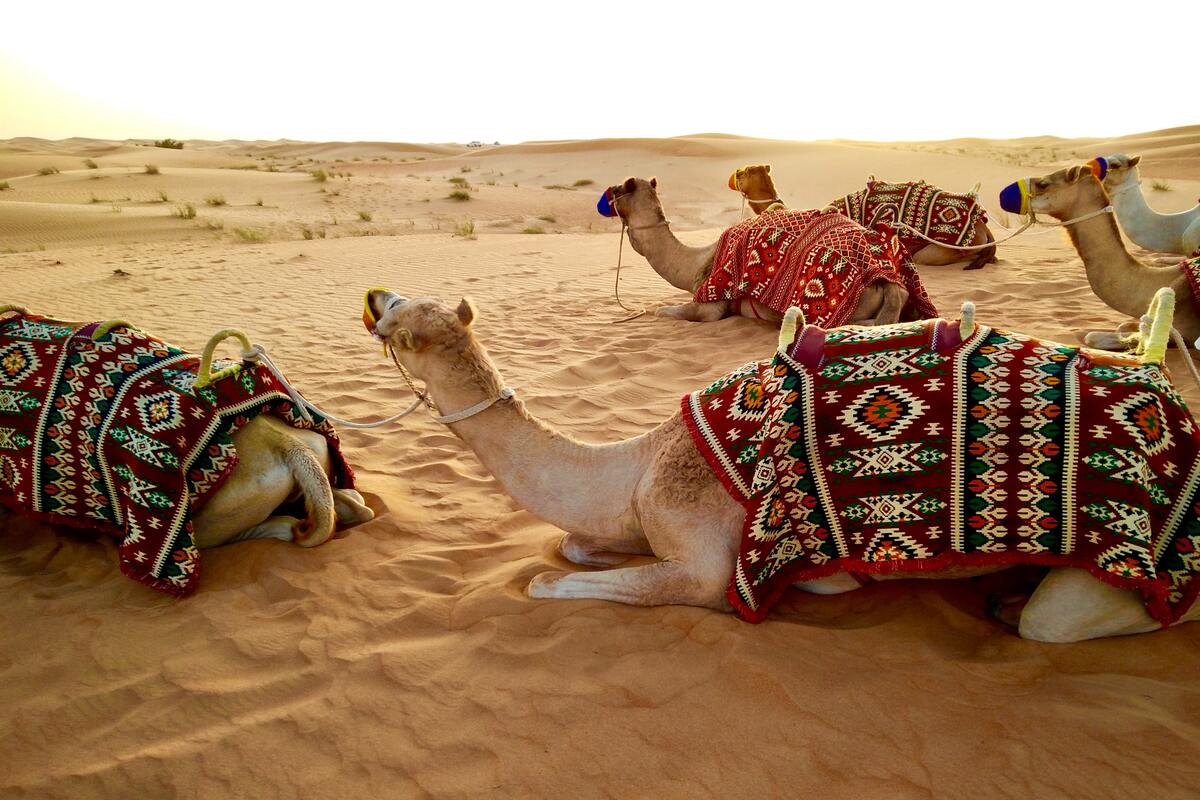 Sleep under the stars as you camp in the desert. Explore the wildlife of Dubai through organised tours through Desert Safari Adventures. You can camp under the stars. or Join a jeep race on the smooth dunes—barbecue with your friends in the peaceful desert. Regardless, Desert Safari Adventures is not worth missing out on.  
Burj Khalifa/ Dubai Mall
As a first-timer, the first thing you will relate this lovely city with is the architectural wonder of Burj Khalifa. But how could you leave the city without taking a picture of this iconic skyscraper? At a height of 828 meters, the emblematic tower is rightfully crowned as the world's tallest building, with over 160 floors offering an eagle's view of the Persian Gulf at its highest point.  If you are wondering what is inside Burj Khalifa, you will find luxury residential apartments, offices and restaurants.
For a better understanding, book a tour to explore the indoors of this marvellous wonder truly.
Opening Hours: 24 Hours
Best hours to visit: Early morning or evenings

Starting Burj Khalifa tickets are priced at AED 154
Ski Dubai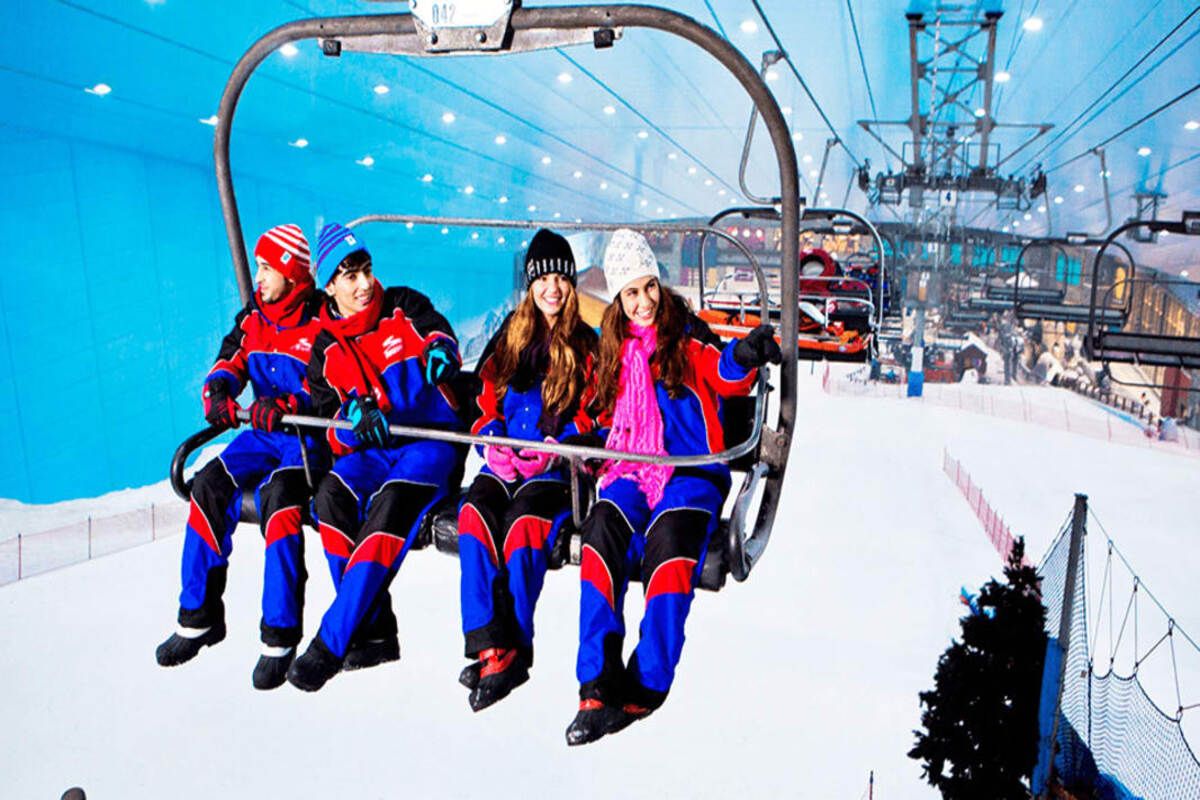 Under the humid Heat of this beautiful city, your most fantastic escape is through the doors to Dubai Ski in Emirates Mall, an excellent shopping centre that holds. The first indoor ski resort In the Middle East. Ski Dubai is 22,500 sq/m covered with real snow. All the snow-related activities you can think of are available inside this hidden glazed wonder, from building a snowman and starting a snowball fight to skiing and snowboarding for all levels, from beginners to experts. Enjoy the slopes and meet living penguins.
Read more about World's Best Indoor Ski Resort "Ski Dubai".
Address: Sheikh Zayed Rd - Al Barsha, Barsha 1, Dubai, UAE
Ski Dubai Ticket Prices: start from AED 170
Dubai Garden Glow
Located in the centre of Zabeel Park, the Dubai Garden Glow is precisely what it sounds like and much more. A unique attraction that is known for its festive ambience. The park is made of sections under themes of different animals and imaginative worlds. It is entirely whimsical, as every corner glows with neon lights. There you can find giant insect instrumental bangs, a glowing tea set and sparkling camels. The park opens in the afternoon, right when the sun sets, as the park comes back to life. It is considered the largest flowing park in Dubai, with constant expansion bringing new fun each season.
The Dubai Garden Glow is famous mainly during the winter when the weather is suitable for outdoor activities. The speciality of this attraction is that it requires around 10 million energy-saving bulbs, recycled luminous fabric, and more than 100 animatronic Dinosaurs. Get your tickets online.
Opening Hours :
Sunday to Friday – 5 PM to 11 PM
Saturday & National Holidays – 5 PM to 12 Midnight
Address :
Zabeel Park, Gate No- 6 & 7 Area - B - Dubai - United Arab Emirates
Lost Chamber Aquarium
The Lost Chamber Aquarium, located inside 5 - the star Atlantis Hotel, houses more than 65,000 marine animals. All from various species. For all visitors of Dubai that are fascinated with marine life. The Aquarium is set in sections, some of which are the Touch tank, Atlantis Dive Discovery, Predator Dive and many more. All provide the visitors with different heart-racing activities that require you to either observe or interact with these lovely creatures.
The lost city of Atlantis inspires the aquarium. You feel like walking through a labyrinth of underwater halls with glass barriers separating the tunnels from the lovely fishes. You will see all kinds of sea life, from sea horses to sharks, lobsters and even alligators. Do not miss out on the tour, and take a chance to touch and hold some of these creatures with the guidance of the aquarium staff. You can carry a living starfish in your hand.
Snorkel with sharks, or feed one of the most well-known marine predators. All under a professional's guide. It's a matter of how far you are willing to go in The Lost Chambers Aquarium. What are you waiting for? Book your tickets now.
Opening Hours
10:00 am to 9:00 pm every day
Address
Atlantis, The Palm, Crescent Road - Dubai, United Arab Emirates
VR Park (Play DXB Dubai)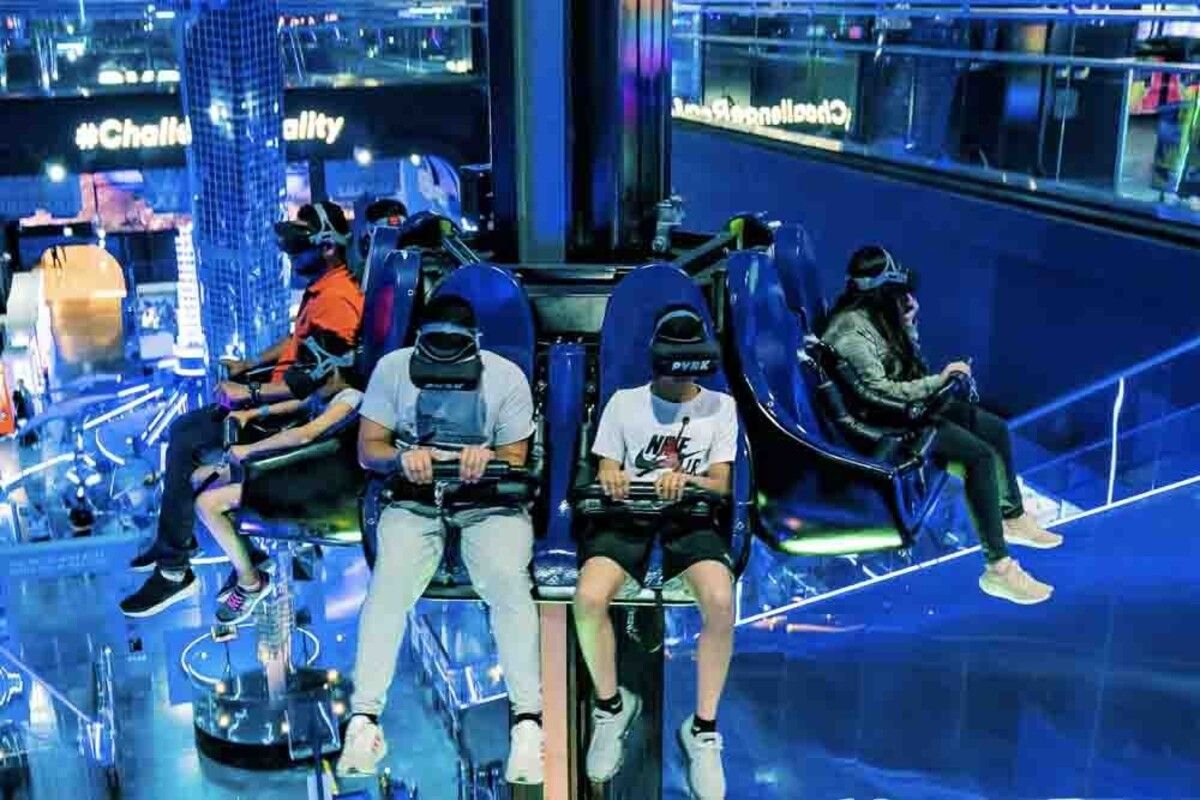 In basic terms, The Virtual Reality park is a 75,000 sq. ft, two-floor indoor theme park. That, in simple terms, looks like a science fiction universe from the future. This park fuses augmented reality with virtual reality, resulting in an interactive and engaging experience and rides.
Considered to be the first of its kind in the Middle East, this park takes the concept of escapism to a whole new level. The landscape changes as you walk through the park. From jungles to cyberpunk urbanisation. This adrenaline-pumping park can either terrify you are leave you in awe. Make sure to take your friends or loved ones to enjoy the fun. Entry is free, but each game can be priced between 15 AED to 45 AED.
Opening Hours
• Sun to Wed: 10:00 AM - 11:00 PM
• Thu to Sat: 10:00 AM - 1:00 AM
Address
Level 2, between Reel Cinemas and KidZania. The Dubai Mall, Downtown Dubai - Dubai, United Arab Emirates
READ MORE