Over the past few years, there has been a substantial surge in the global trend towards veganism, and Dubai, renowned for its lively food culture, is following suit. With a growing awareness of the ethical, environmental, and health consequences associated with dietary decisions, veganism has experienced a remarkable rise in popularity.
Let's look at the emergence of veganism in Dubai, the factors that have contributed to its growth, the effects it has had on the local society, and check-out some of the Vegan restaurants in Dubai.
Understanding Veganism
Veganism, at its core, is a way of life that refrains from consuming any animal products or by-products. It goes beyond eating habits and involves a larger commitment to avoiding animal exploitation and cruelty. While vegetarianism eliminates meat while allowing dairy and eggs, veganism takes a more thorough stance by eliminating all animal-derived goods.
Factors Driving the Veganism Trend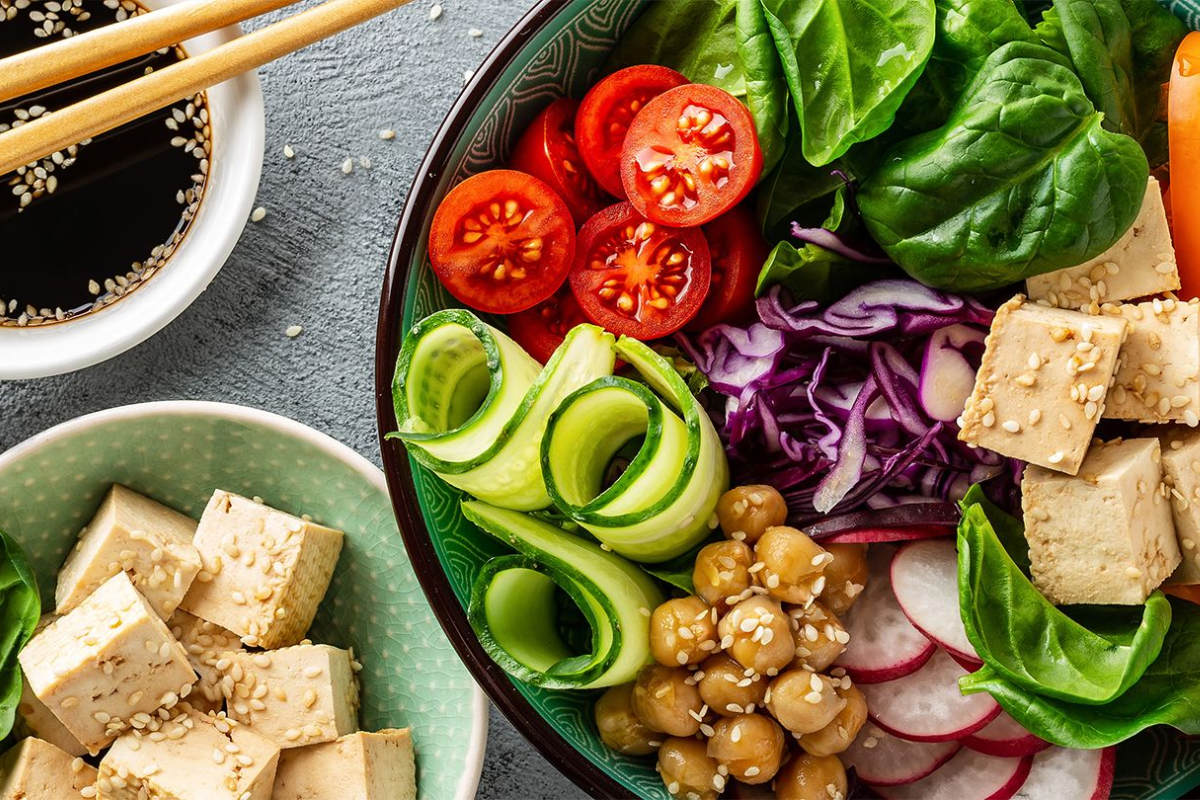 The popularity of veganism in Dubai has increased as a result of many causes. The first and most important factor to examine is ethical considerations. People are becoming more conscious of the moral issues regarding animal agriculture, such as factory farming practices and how animals are treated. This understanding has resulted in a shift in values, leading individuals to seek alternatives that are consistent with their ethical beliefs.
Environmental concerns have also driven the vegan trend. Many people are switching to a plant-based diet in order to lessen their carbon footprint and support sustainable practices due to the negative effects of animal agriculture on climate change, deforestation, and water shortages.
Veganism's growing popularity is mainly due to the health advantages it offers. A carefully thought-out vegan diet may offer all the nutrients required while lowering the risk of chronic illnesses, including heart disease, diabetes, and certain kinds of cancer. Vegan substitutes for meat and dairy are becoming more widely available, making it simpler for people to switch to a plant-based diet without compromising flavor or nutrients.
Dubai's Growing Vegan Scene
Dubai, frequently seen as a center for many cultures, has seen a notable rise in vegan-friendly food choices. The restaurant sector in the city has adapted to the demand by providing various plant-based options. Vegan foods are increasingly common on menus, whether they are found in fine dining restaurants or casual cafés. The city has also seen the emergence of several vegan restaurants, pop-up markets, and food festivals to serve the city's expanding vegan population.
The Impact of Veganism on Society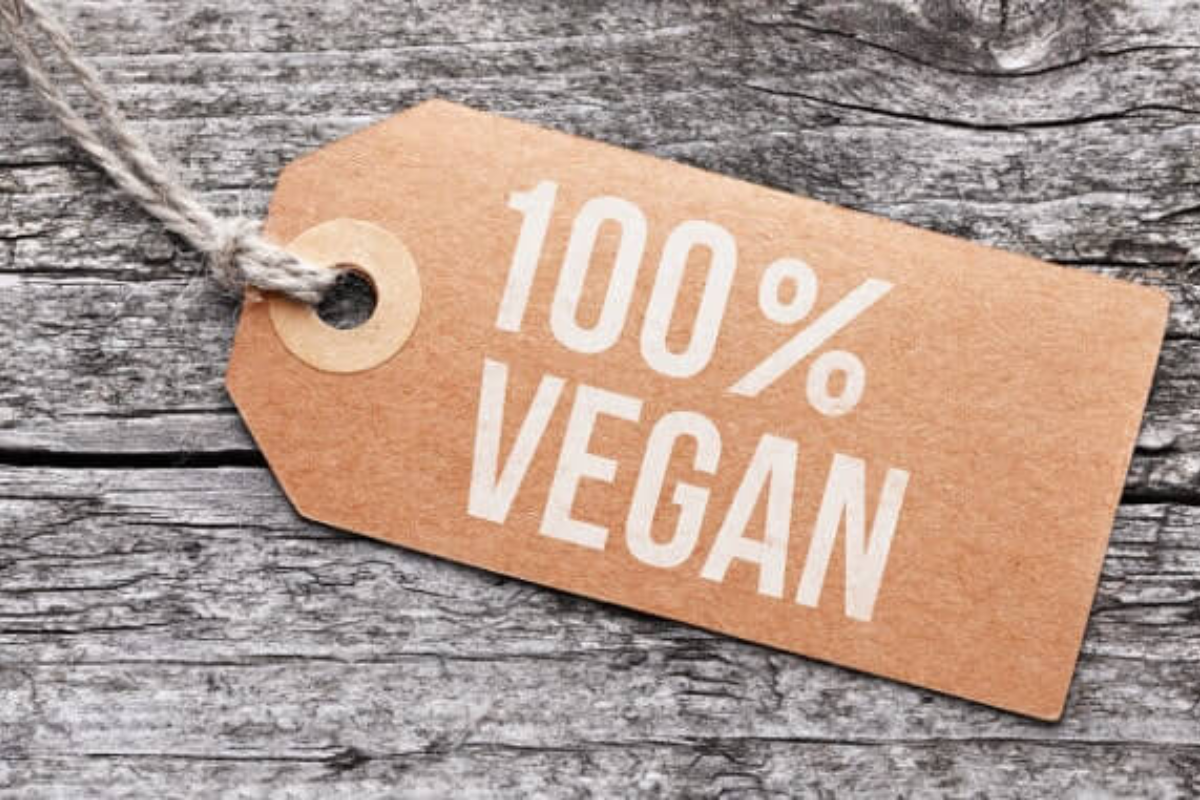 The prevalence of veganism in Dubai has had a significant effect on society. For starters, it has promoted a feeling of inclusion by catering to people with a variety of dietary choices. Friends and families with diverse dietary preferences can dine together in restaurants and cafés thanks to the vegan options available. This is done without sacrificing anyone's beliefs or ideals.
Additionally, the growing market for vegan products has sparked entrepreneurship and innovation in the food sector. Local companies specializing in plant-based goods have grown in Dubai, from dairy-free desserts to vegan cheese and meat substitutes. This entrepreneurial spirit not only supports economic growth but also promotes sustainable and cruelty-free options.
Vegan Restaurants in Dubai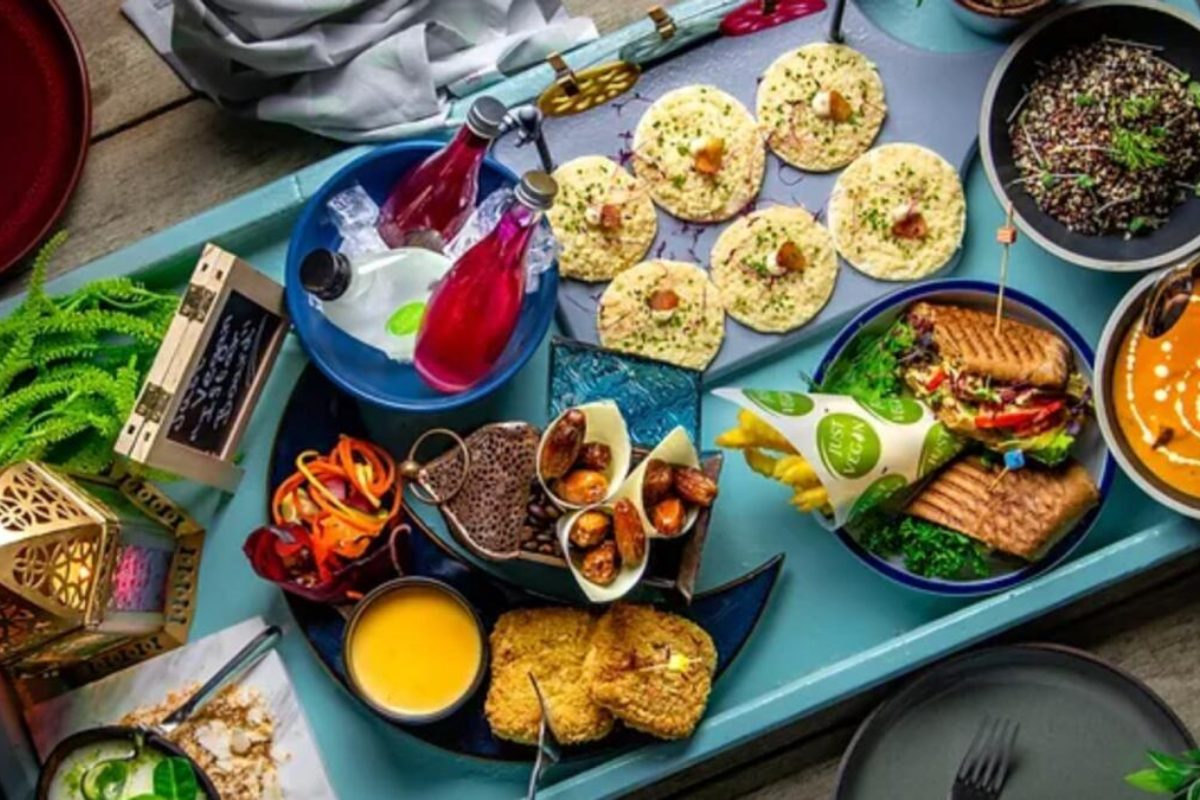 Dubai has been witnessing an enormous increase in the popularity of plant-based restaurants. Overall, Dubai's vegan restaurants have flourished into top-notch eating destinations that draw both residents and visitors. Here are some Vegan Restaurants to check-out in Dubai
SEVA Table  
SEVA Table is perhaps Dubai's most famous vegan restaurant, a picture-perfect spot to enjoy your greens in a green setting. Seva Table's stunning space does a fantastic job of drawing people in. The beautiful garden, wooden furniture, and soothing mantras playing in the background offer a relaxing space.
However, it is the food that keeps Seva's loyal plant-based crowd coming back again and again. Seva Table offers a menu that is entirely plant-based, gluten- and cane sugar-free, as well as GMO-free. Utilizing seasonal and locally-sourced ingredients, what's more, this multi-purpose hub even puts on an array of wellness classes and treatments to complement all that healthy food.
📍 Jumeirah 1
Neat Burger  
With an outpost in New York and multiple in London, Neat Burger is backed by Formula One World Champion Lewis Hamilton, with Hollywood star Leonardo DiCaprio as an investor. Still, despite the star power drawing in the crowds, the food stands up to the celeb name-drops.
Neat Burger's menu offers a variety of plant-based options, including, but not limited to, burgers, hot dogs, tater tots, and other sides. Signature burger, "The Neat" is made with a plant-based patty, lettuce, tomato, pickles, onions, ketchup, vegan cheese, and vegan buns. If you go for a cheeseburger and hold on to the condiments, you'll see how juicy the "meat" is and love the melty texture of the vegan cheese sandwiched in a fluffy dairy-free bun. Now, adding any condiments will only make a great experience even better.
📍 The Dubai Mall
Just Vegan  
Just Vegan is a bustling vegan restaurant in Dubai that first garnered a following when it opened in 2017. It's a huge green space with plenty of foliage hanging from the ceiling, and this restaurant comes splashed with cute slogans like "the future is vegan" and "green is the new black".
Think vegan versions of plates like shakshouka, cheeseburgers, pizza, and curries, as well as desserts such as blueberry pie and churros; even omnivores will be well catered to. Everything on the menu is 100 percent plant-based, and the restaurant also specializes in "veganising" popular (and usually meaty) dishes – we're talking no-eggs benny, burgers with cheese and bacon, chicken tenders served with garlic mayonnaise, shawarmas, pizzas, spag bol, mac 'n' cheese, shish taouk and more.
📍 Jumeirah Beach Rd, Umm Suqeim
Planet Terra  
Planet Terra is a warm and cozy space with wood and cane furniture, marble accents, and a tree in the center of the indoor section. The best bit? It has a pet-friendly outdoor terrace meaning you can take your furry friends along as a treat. Step onto the outdoor terrace for views of the neighbourhood lake and palm trees by day. After sunset, the vibe feels even more relaxed, thanks to the pretty fairy lights.
Planet Terra is 100 percent organic, makes purely vegan food, and serves dishes inspired by its chefs' global travels, collecting taste, traditions, and earth-friendly recipes. Presenting a carefully curated menu with full and bold flavours, food is hand-crafted with no artificial sweeteners – and includes delicious burgers, shawarmas, and 'fish'-and-chips.
📍 Panorama Building, The Greens
Wabi Sabi    
For some of the healthiest treats in town, Wabi Sabi is a holistic haven of premium vegan dishes served in a casual setting of marbles, soft lighting, music, and mirrors. Luckily the delicious vegan menu more than lives up to its surroundings, with the floor-to-ceiling glass windows giving stunning views of the outdoors, even in the summer months.
Be it plant-based tacos, burgers, arancini, and more, chefs here believe foremost in balance, churning out always lovely, sometimes naughty dishes that will have you coming back time and time again. It's more than worth the journey out to Mirdif for this one.
📍 Mirdif Avenue Mall
As the global trend towards veganism continues to gain popularity, Dubai has emerged as a city welcoming this trend with open arms. There has been a significant shift in dietary habits as a result of the expanding vegan alternatives and ethical, environmental, and health issues. Dubai is setting an example for other cities worldwide by playing with and adopting veganism, showing how culinary traditions may change to align with ethical standards, environmental sustainability, and individual well-being.
Also Read: