Dubai is called the "City of Gold" and not without reason. The city stands tall as a symbol of opulence and luxury shopping, offering any kind of merchandise from furniture to designer wear, and eponymously, Gold.
The city is home to the only dedicated gold market in the world, the Gold Souk. As per Euronews, 40% of the world's gold passes through Dubai, with the Deira Gold Souks acting as a major channel. Deira stands as the epicentre of Dubai's gold trade. Here, gold is such a common commodity that it is sold with the same nonchalance as anything else. Gold merchandise is not limited to jewellery, but even furniture, clothes, woven into clothes, carved into figures, ornaments, and investable forms like gold bars, bullions, and coins.
The precious gold metal has deep roots in Dubai's history and culture. The strategic geographic position of the city made it a major trade hub for gold dating back to the 19th century. The city served as a crucial trade post for gold between India, Africa and Europe.  The first Gold Souk in Dubai was established in the early 1940s, and by the 1960s and 1970s, more gold souks were set up, including the famous Deira Gold Souk. These souks became central hubs for gold trading and attracted traders and buyers from across the world.
Gold holds immense cultural significance in both South Asian and Arab communities, deeply ingrained in their traditions, social customs, and heritage. In South Asian cultures, gold is vital in weddings and celebrations, symbolizing prosperity and blessings. It also represents social status and serves as a secure form of investment. Similarly, in Arab communities, gold plays a central role in cultural traditions, being exchanged as gifts during weddings and family gatherings to convey love and respect. It is also considered a symbol of elegance and financial security. Moreover, in both cultures, gold holds religious importance, adorning temples and mosques, and serving as offerings during religious festivals and rituals. The act of passing down gold jewellery through generations further emphasizes its significance as a cultural heirloom, reflecting the unique identities of these diverse communities.
Gold is also considered a "safe-haven asset," meaning it tends to retain its value or even increase during times of economic instability. Investors turn to gold as a means of protecting their wealth when other investments may be subject to fluctuations. Keep reading to know more about the top reasons why you should buy gold in Dubai.
1. Tax-free Gold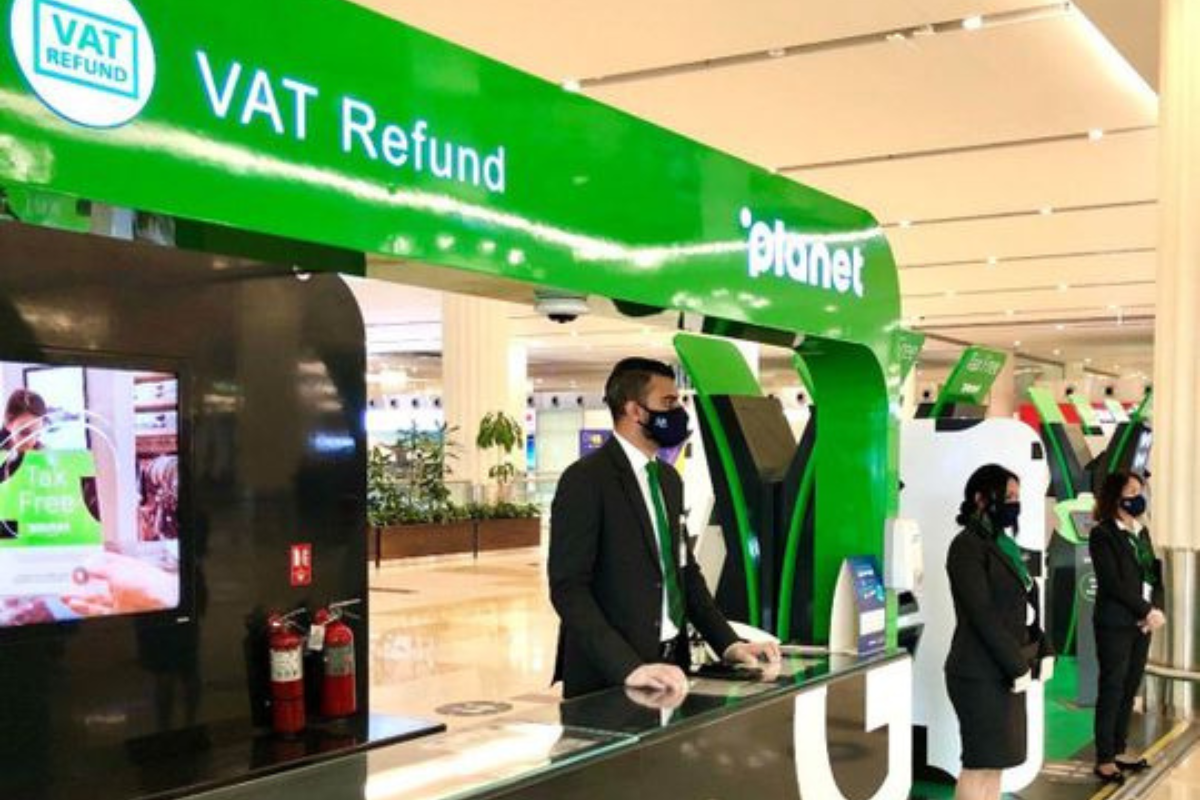 With a Value Added Tax (VAT) rate of just 5%, Dubai is considered one of the most cost-effective locations for purchasing gold globally. Additionally, there are no import duties imposed on raw gold materials, including gold bars and TT bars, making it convenient for traders to import gold without any taxation. For tourists buying gold in Dubai, there is an attractive tax refund scheme at the airport, enabling them to claim approximately 85% of the total VAT back. In addition to the low tax, the insurance cost for holding gold stock in Dubai.
This makes buying gold in Dubai an even more appealing and financially advantageous option for visitors.
2. Quality Assurance and Variety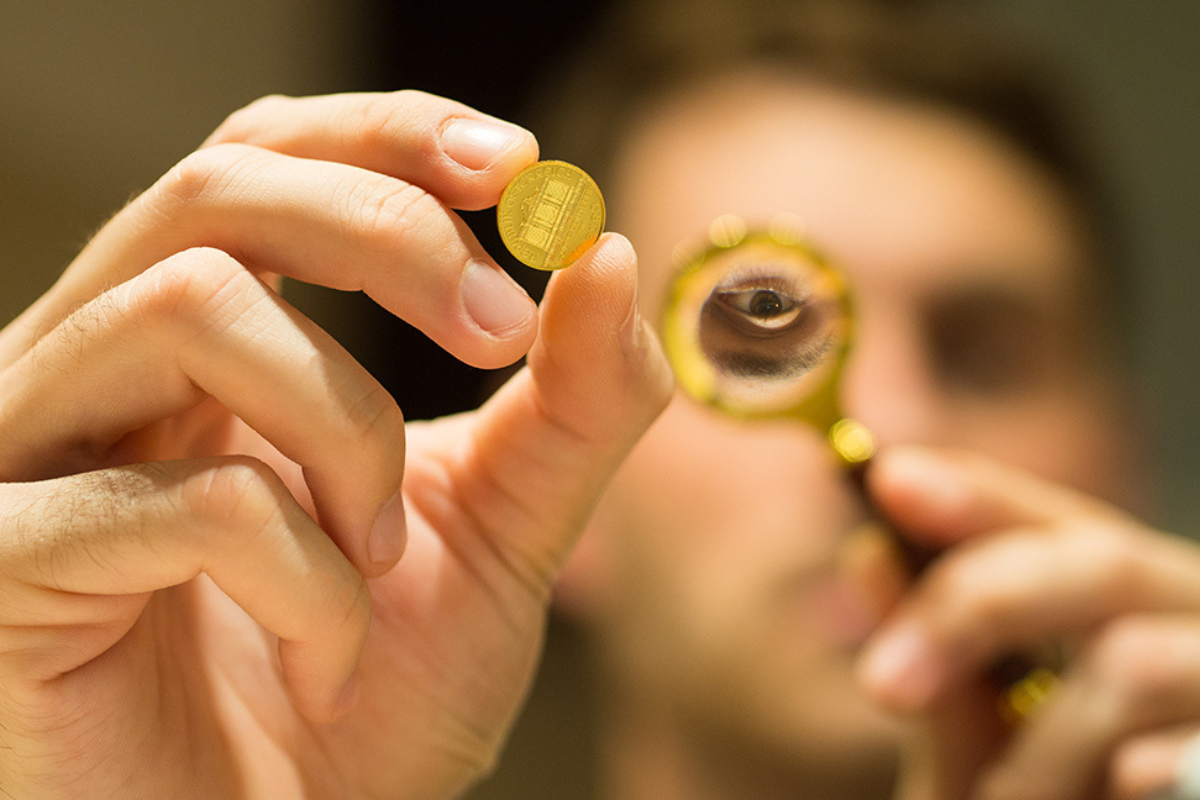 There are four types of gold available to purchase in the city: 24K, 22K, 21K, and 18K. 24K gold is considered the highest form of purity achievable in commercially available gold. Soft and malleable in its structure, 24K gold is characterised by its bright yellow colour and is highly sought after by investors who seek to own gold in its purest and most unadulterated form. Fortunately, the gold sold in Dubai undergoes advanced refinement and quality assurance and is subject to stringent regulations and quality standards to ensure the highest purity.
In Dubai, government regulations impose strict ethical standards and transparency measures on the gold market. All gold products sold by gold dealers are closely monitored and regulated by the Dubai Municipality. To ensure authenticity, all items undergo thorough inspections, and jewellers are obliged to display gold purity hallmarks. These hallmarks are certificates that contain essential information such as the karat purity, gold and stone weights, and labour costs. Customers have the right to request and receive this information, making each purchase authenticated and globally recognized for its value.
In January 2023, the UAE made an announcement regarding the implementation of new regulations for gold imports, aimed at aligning with global standards to combat money laundering, terrorist financing, and illegal organizations. The Ministry of Economy (MoE) introduced these guidelines, emphasizing the UAE's dedication to improving the regulation of gold trade in accordance with international standards.
The introduction of these regulations is part of a series of initiatives by the UAE government to enhance control and transparency within the gold industry. As a part of this initiative, the UAE Gold Bullion Committee was established to strengthen governance over the gold sector and create a federal platform to regulate gold trade activities.
Dubai is not only popular among customers, but also traders. Home to some of the biggest names in gold and mineral trade, Dubai is abundant with sellers offering a variety of designs and makes. The city houses leading international jewellery retail chains like Malabar Gold and Diamonds, Joyalukkas, Pure Gold Jewellers and also local retailers like Damas, Jawhara Jewellery and Liali Jewellery. The gold industry in Dubai is lucrative for these conglomerates due to its 'open skies' policy: no income tax or import tax on raw gold materials.
3. Duty-free Allowances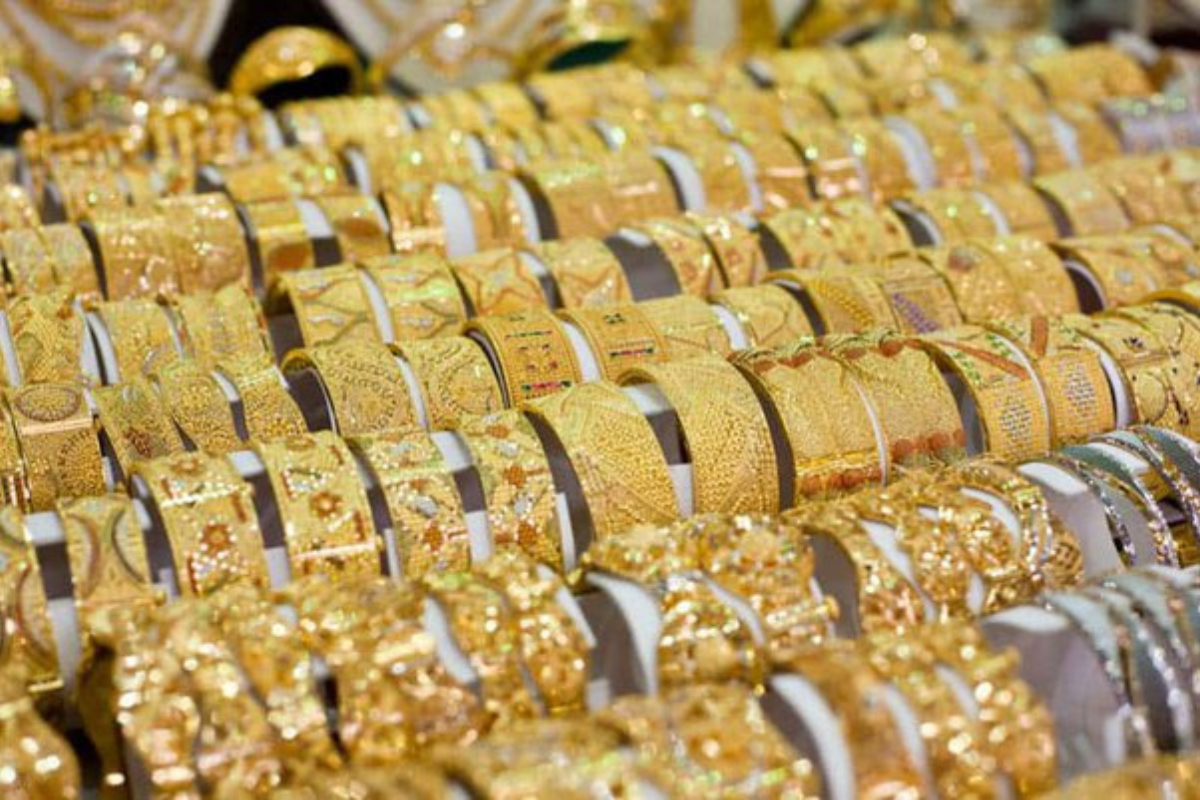 Gold is one of the few commodities that qualify for a free allowance, which means that it can be imported into several nations without paying any customs duty.
Since buying gold as an investment is a large part of many expat cultures, several countries like India and the Philippines have a duty-free allowance for the import of gold from Dubai.
The UAE is the largest exporter of gold to India. For those hoping to export gold out of Dubai, make sure to refer to the customs guidelines for the respective country to ensure that the duty-free limit is adhered to. Carrying gold above the allowance limit can result in customs duties being levied.
4. Competitive and International Prices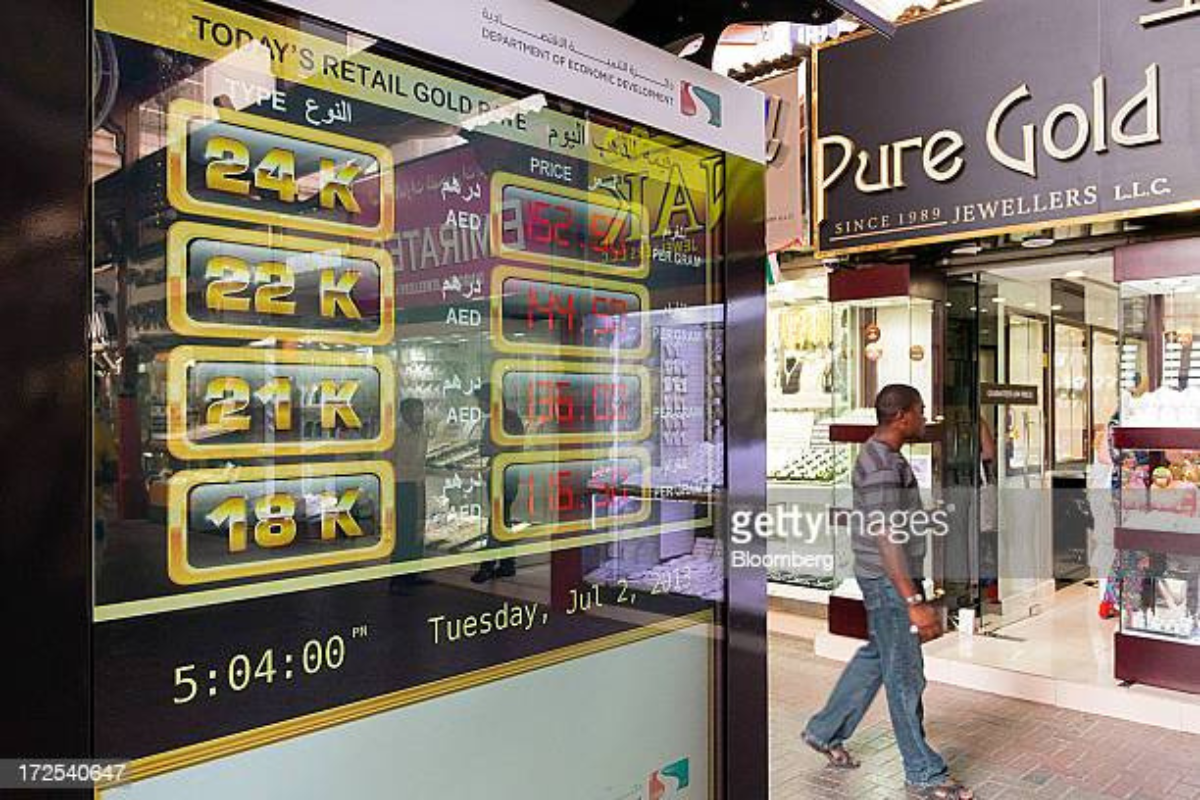 Yet another factor that makes the gold buying experience in Dubai attractive is that the gold prices are competitive because it is based on international prices. Therefore, the gold prices are consistent across all shops in the city. Much like the stock market, gold rates rise and fall. By periodically monitoring gold rates, customers can purchase gold when the rate is at its lowest, making Dubai one of the most affordable gold markets.
According to Tawhid Abdulla, Chairman of the Dubai Gold and Jewellery Group, the group plays a crucial role in determining the price of retail gold jewellery in Dubai. The suggested price is then shared with the Group's 450 members, who represent around 80% of gold and jewellery traders in the city. The Department of Consumer Protection at the Dubai Economic Department sets specific guidelines for these price mandates.
To ensure fairness and transparency, the retail price is calculated based on the international ounce rate for gold but is published in the local currency. This approach promotes consistency and openness in the gold market.
Tawhid Abdulla also highlighted that retailers in Dubai set a fixed making charge per gram, which tends to be lower than those in India and other parts of the world. This pricing strategy makes buying gold in Dubai even more attractive for customers.
Similar to other places globally, gold prices in Dubai experience regular fluctuations. Customers can easily access the updated rates by checking the Dubai City of Gold website. Additionally, retail stores of the Dubai Jewelry Group, the largest trade body for the city's jewellery industry, display real-time gold rates on screens, providing convenient reference points for buyers.
5. Get Ready to Haggle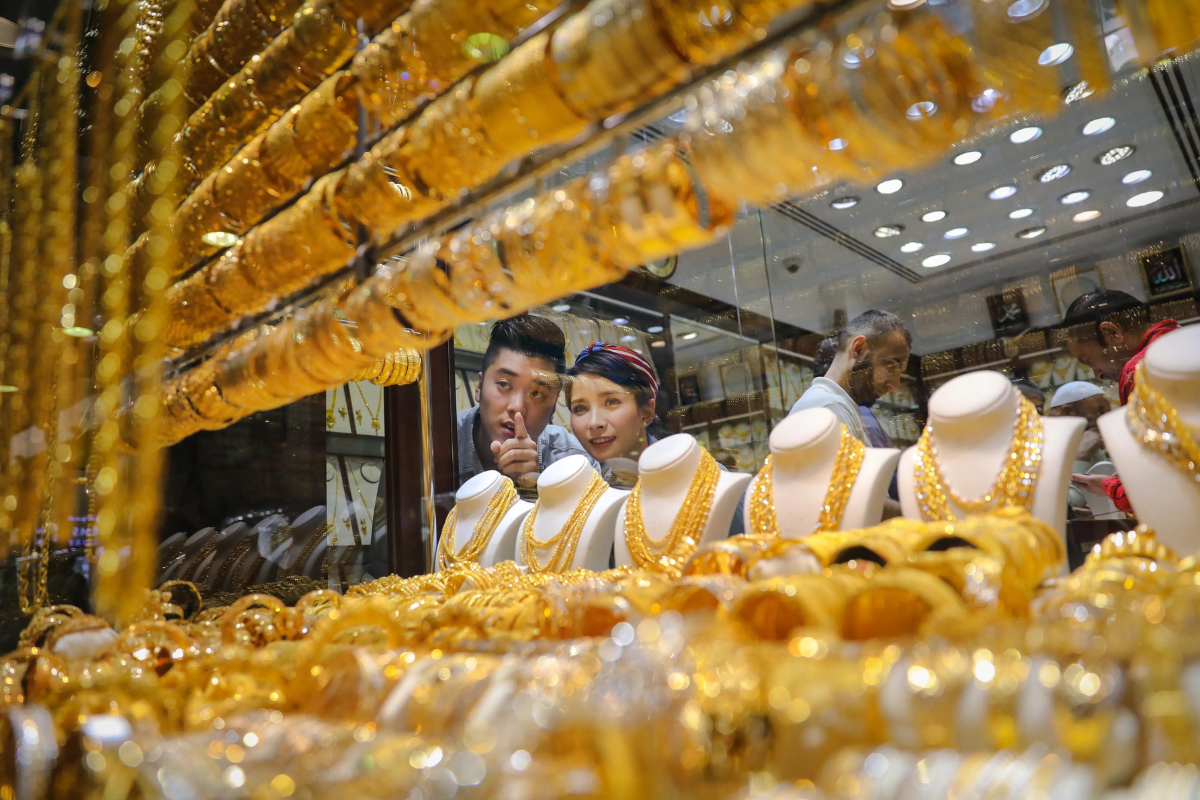 In most parts of the world, gold prices like most retail merchandise is a fixed price. In Dubai, however, customers can bargain with sellers for the lowest price. Customers are advised to barter as per the price they can afford.  Sellers often have price buffers and may discount up to 25% off the quoted price. The two aspects that can be haggled on are Rate and Make.
It is common for gold sellers to have negotiable prices on customised jewellery. The making charges refer to the cost of labour on creating the piece of jewellery. The making charge of the jewellery rises in tandem with its level of intricacy.  Often different sellers have similar designs and pieces, which provides room for competitive pricing. Sellers often allow negotiation on making charges which constitute approximately 30-50 % of the price of the jewellery. Labour charges can even be negotiated to get up to a 50% discount. Sellers may also offer discounts when gold is purchased in bulk.
Also, refer to the gold rate per Karat on the display boards outside every gold store. Gold stores are constantly monitored by the Dubai Police to ensure that all regulations are being met. If there are suspicions of foul play, the shops will be implicated. For this reason, gold rates will not be altered and will be uniform across all shops.
Read Also: