Who doesn't want a flawless smile with pearly white teeth perfectly aligned in a row? Having the perfect teeth increases our confidence to smile freely and makes our selfies look even better. Taking care of our teeth and picking the right dental practice can be a daunting task but afraid not as Dubai has some of the best dentists and orthodontists that offer the best services that will make your teeth as good as new. From braces, teeth whitening, cosmetic dentistry, and teeth health essentials you'll find it all at these dental clinics in Dubai.
Here are the best Dental clinics in Dubai:
1. Dr Joy Dental Clinic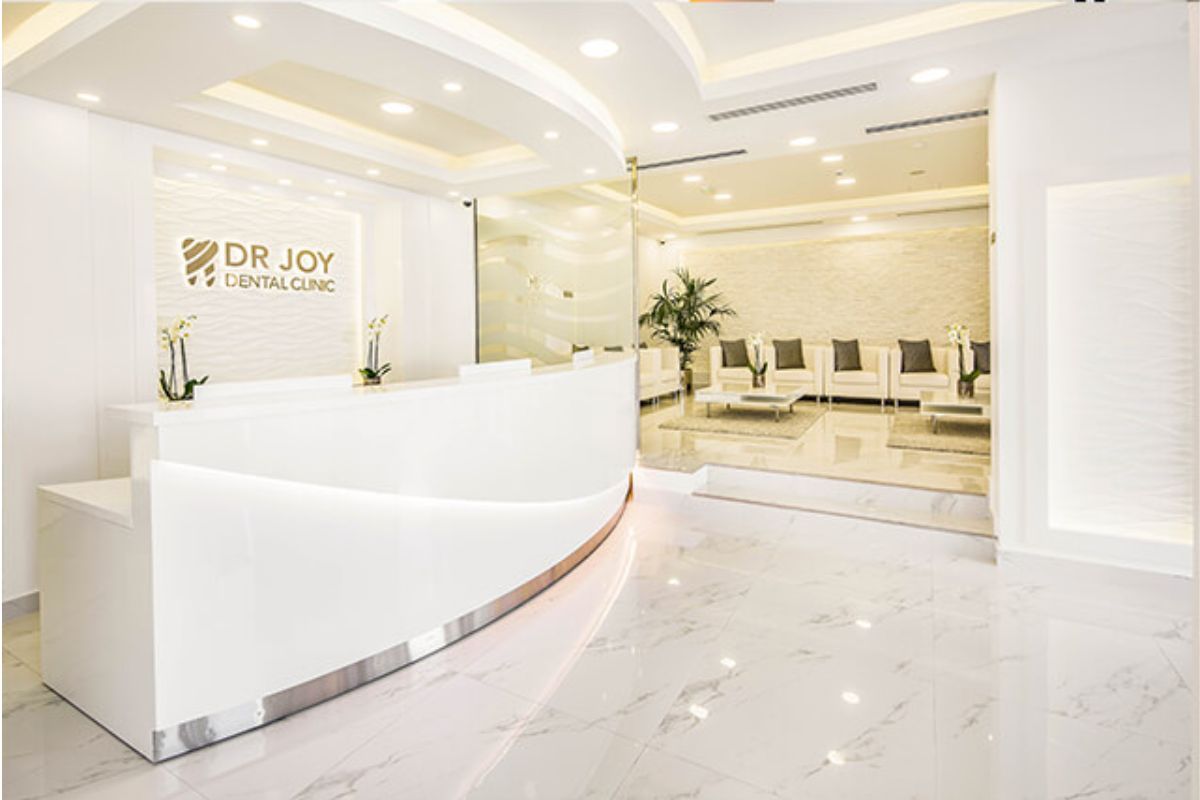 With seven branches in Dubai including Dubai Silicon Oasis, Mirdif and BurJuman, the Dr Joy Dental Clinic is one of the most frequently visited dental practice in the emirate. Their skilled dental practitioners are committed to providing the best possible care by incorporating cutting-edge technology. It is one of Dubai's leading dental healthcare providers, offering both general and specialized dental treatments. Services they offer include – Braces, Dental implants, Root Canal treatment, Cosmetic Dentistry, Teeth Whitening Treatment, Children Dentistry, Laser Dentistry, Jaw joint disorders treatment, Gum Disease Treatment and general treatments and checkups. They also offer Sedation Dentistry for anxious and nervous patients.
Location: Multiple branches including Jumeirah, Umm Suqeim, Palm Jumeirah, Umm Suqeim and JVC
Timings: Daily, 08:00 am - 08:00 pm
2. Noa Dental Clinic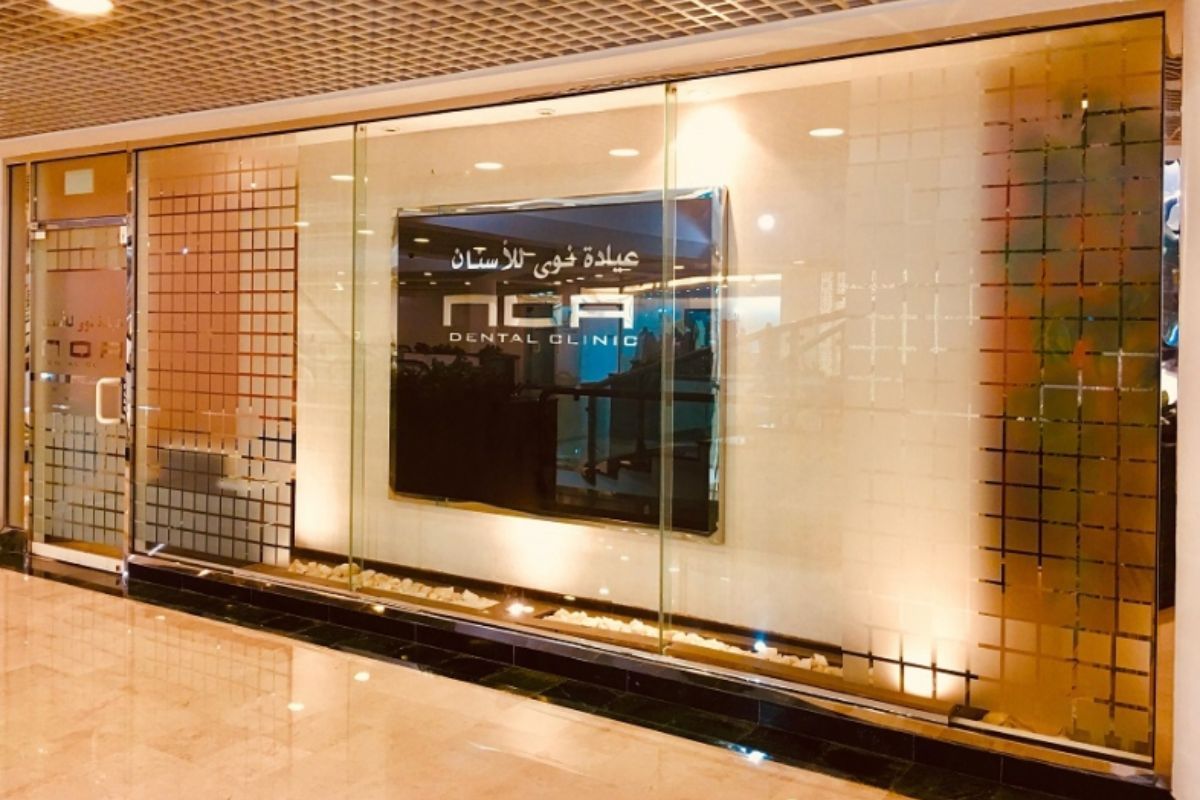 NOA Dental Clinic was established in 2005 and has been recognized as a notable dental practice in Dubai. It was nominated for "Best Dental Clinic" by the Spa and Wellness Awards Dubai as well as Mother, Baby& Child Awards 2019. It is another frequently visited clinic in Dubai that offers a range of services in preventive orthodontic and aesthetic dental services.  Other services also include Invisalign, root canal teeth whitening treatments, braces, and complimentary consultations on certain services like dental implant and Invisalign treatments.
Location: Unit 109, Al Hana Centre, Mankhool Road
Timings: Mon- Sat 11:00 am - 08:00 pm
3. Micris Dental Clinic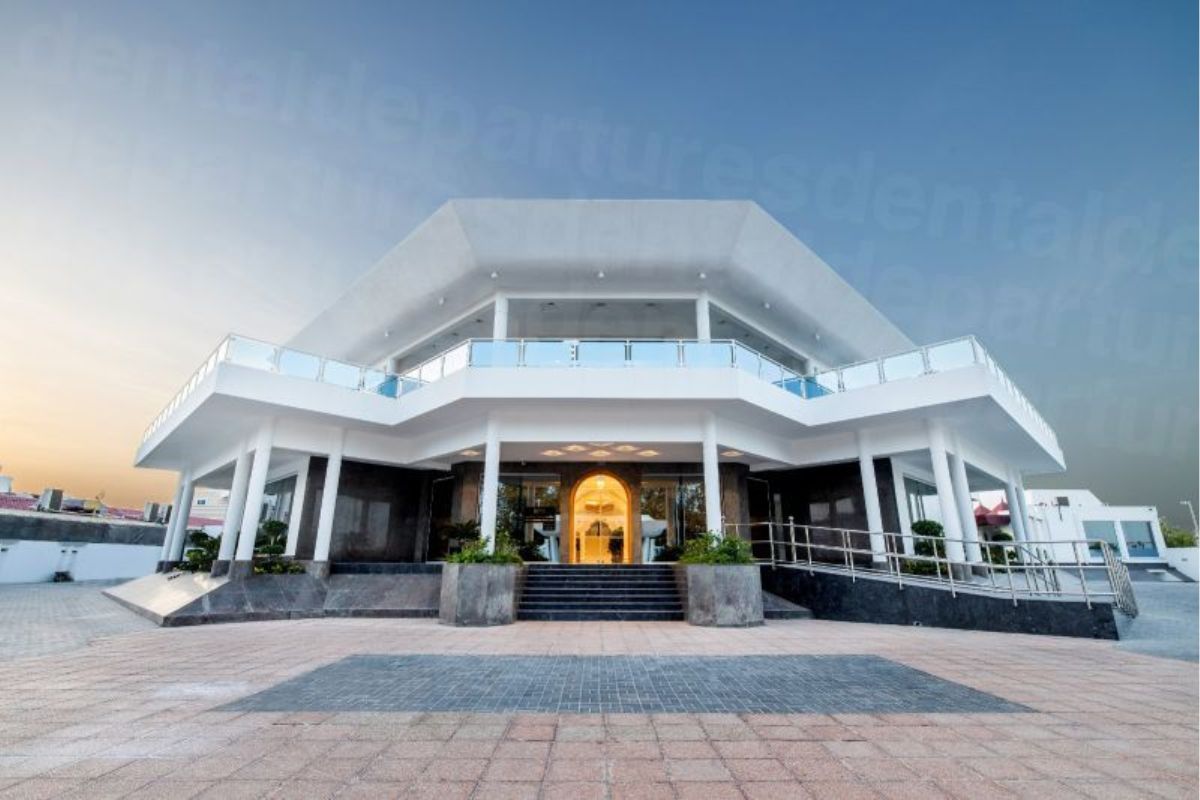 Micris Dental Clinic is a well-known dental practice in Dubai that offers world-class treatments for adults and children. They have a dedicated and professional team of experienced dentists, orthodontists, pediatric dentists, oral and maxillofacial surgeons, and cosmetic dentists. Whether you want to your your pearly white teeth cleaned or are looking for a good gum treatment you'll find it all at Micris Dental Clinic. Some treatment options include smile makeover, teeth filling, braces, aligners, prosthodontics, cosmetic dental surgery and full mouth rehabilitation. The clinic is well-equipped with the state-of-the-art facilities to ensure you get the best treatment from experienced practitioners.
Location: Villa 108, Jumeirah Beach Road
Timings: Sunday - Friday 08:00 am - 08:00 pm | Saturday 08:00 am - 06:00 pm
4. Dr Paul's Dental Clinic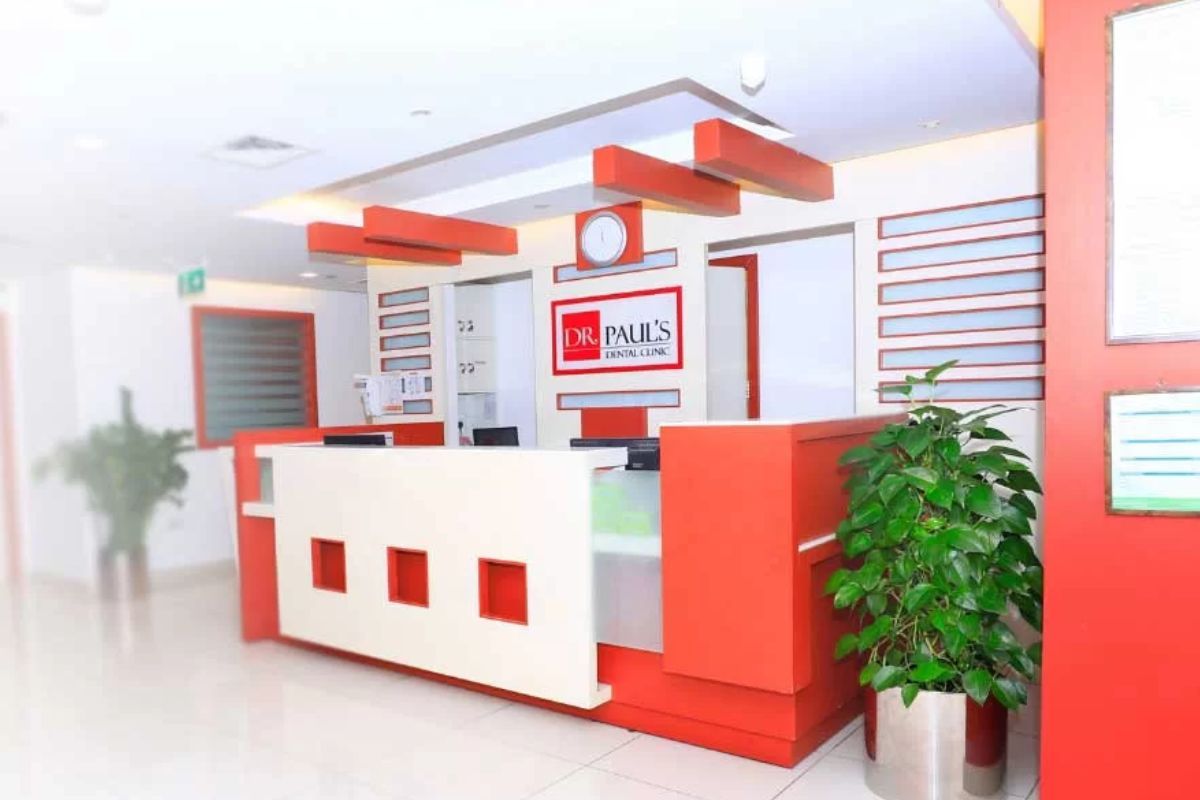 Dr Paul's Dental Clinic is a multi-specialty dental practice that offers an impressive range of services that will always keep those pearly whites in check. These include specializations in fields ranging from general dentistry to periodontology, oral surgery, and pediatric dentistry. Their Emergency Dental Care accept walk-in patients who require immediate medical assistance for dental emergencies. These dental emergencies could be swollen gums, dental trauma, lost dental fillings, severe toothache, and others.
Location: Branches in Oud Metha and Mirdif
Timings: 09:00 am to 09:00 pm (Oud Mehta)
Sat-Thurs 09:00 am to 01:00 pm | 05:00 pm to 09:00 pm (Mirdif)
5. Vanilla Smiles Dental Clinic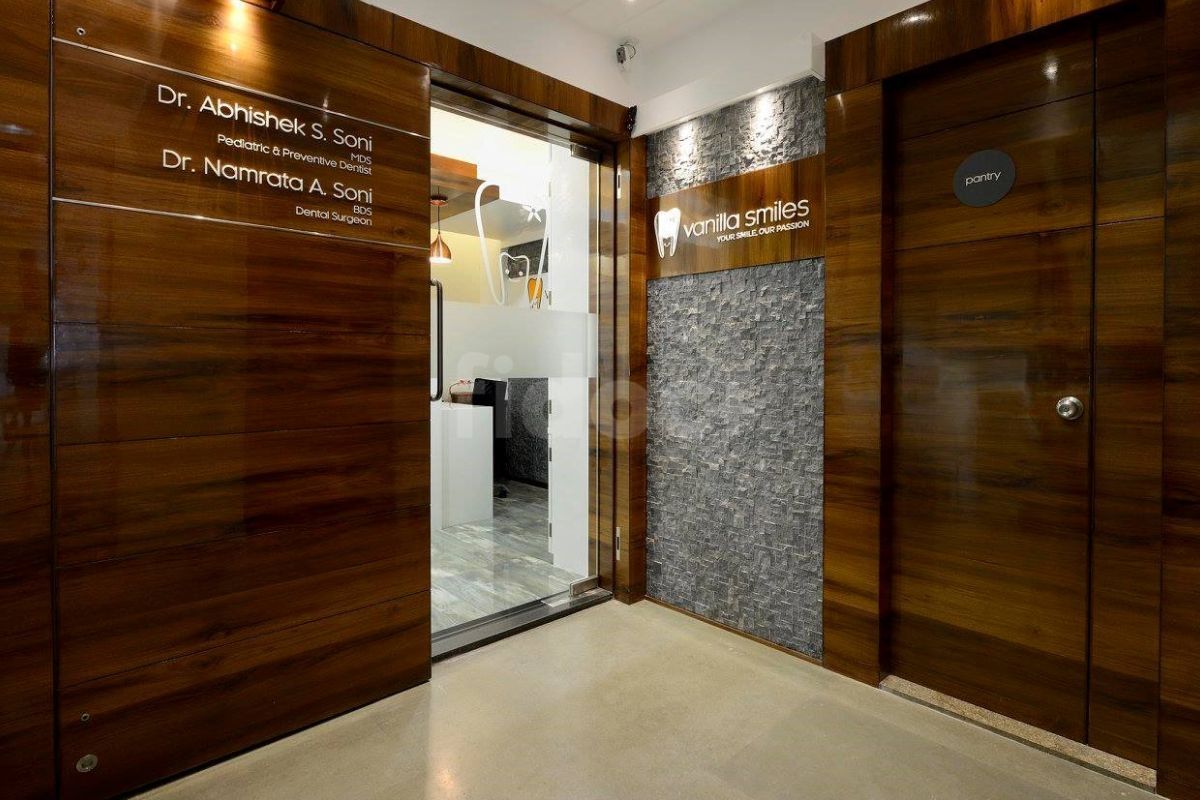 The Vanilla Smiles Dental Clinic is one of the best clinics in Dubai for braces. Notable services they provide include lingual braces, which are fixed behind the teeth to keep them undetectable. Additionally, the clinic offers premium services that include white fillings to teeth whitening, cosmetic dentistry and dental implants. Vanilla Smiles offers orthodontics, general and cosmetic dentistry services for all ages. Services in cosmetic surgery, include popular options like cosmetic bonding, teeth whitening and veneers.
Location: Office 306, Khalid Al Attar Building, Khalid Bin Waleed Road
Timings: 09:00 am - 10:00 pm
6. Versailles Dental Clinic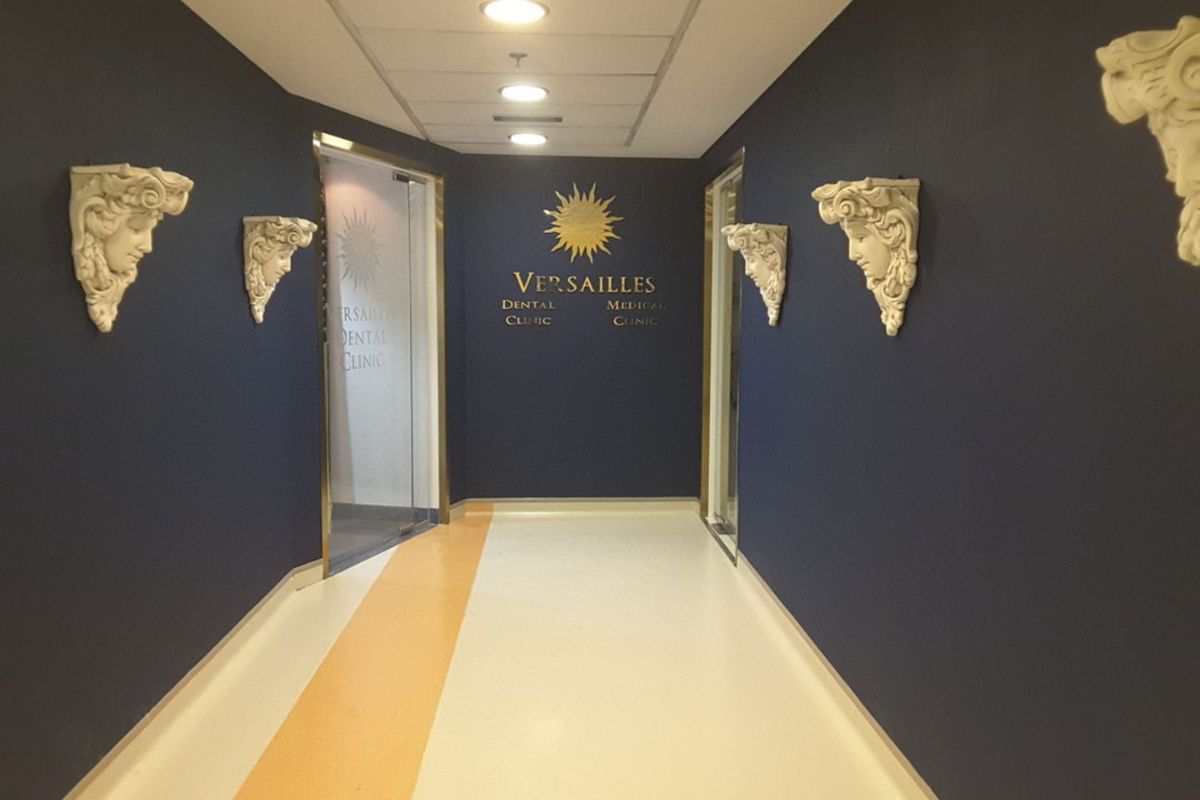 Versailles Dental Clinic is another go-to clinic in Dubai for advanced dental treatments. The clinic was founded in Versailles, France, in 1987, and the Dubai branch opened its doors to the public in 2007. It has since grown to become one of the most reputable dental practices in the area. It is not your typical dental office; entering Versailles is similar to entering its namesake. Unlike a traditional medical office, the decor is baroque, from the chairs to the wall fixtures. Services available here range from root canals to restorative dentistry and teeth alignment.
Location: Al Razi Building, No. 64 Block A, Dubai Healthcare City
Timings: Mon- Sat 09:00 am - 06:00 pm
7. Sky Clinic Dental Care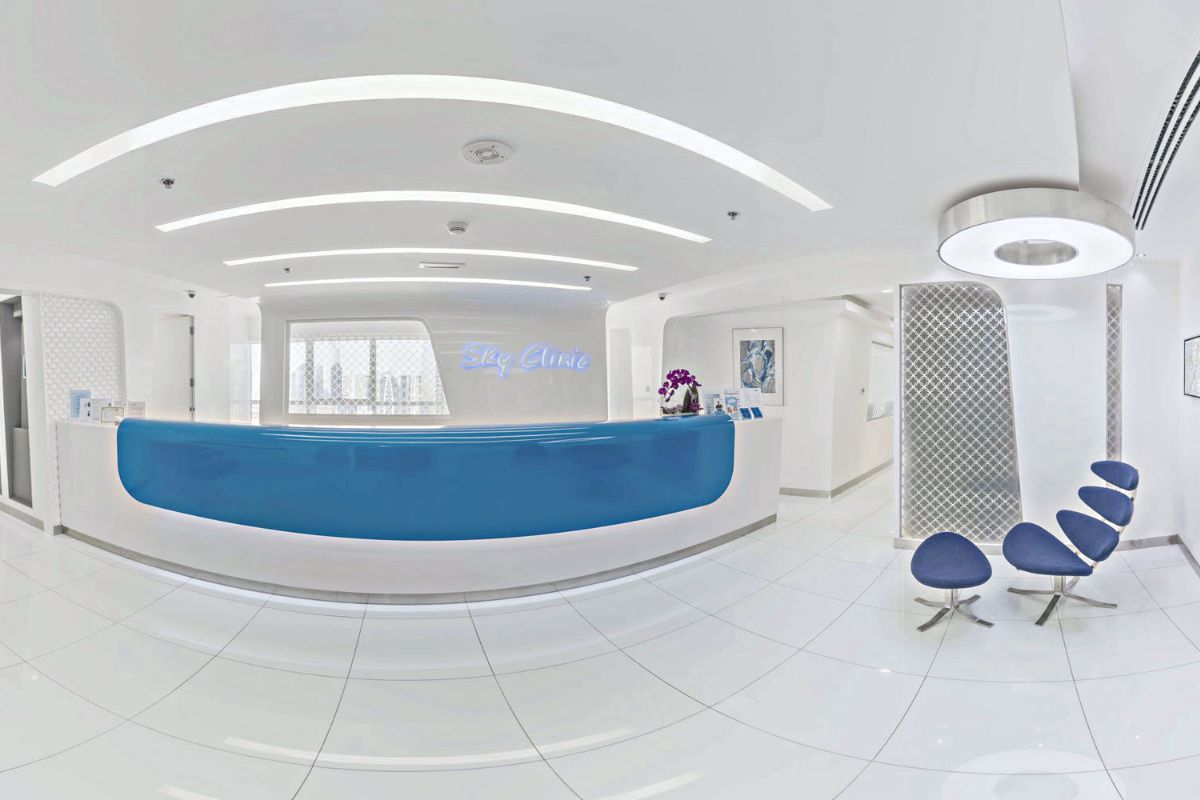 The Sky Dental Centre features an Arabic, Spanish, French, Dutch, and German team of dentists to make patients from all nationalities feel at ease. They offer an impressive service from regular tooth extractions to computer-guided dental implants. features an impressive portfolio of services from regular tooth extractions to computer-guided dental implants. Their services range from preventive dentistry for TMD (Temporomandibular Joint Disorder) to other notable services like aesthetic dentistry which improves your smile. As a cosmetic practice, this service uses various resources and techniques to redesign a patient's smile, typically those who have crooked or misshapen teeth.
Location: Cluster Y, Swiss Tower, 27th Floor, Jumeirah Lake Towers
Timings: 08:00 am - 08:00 pm
FAQs:
Is Dental Treatment Cheap in Dubai?
Dental services in Dubai differ from one practice to the next. The location, treatment, equipment, and dentist's fees are all factors that influence the final cost. A general dental checkup costs around AED 400, whereas special treatments such as teeth whitening cost
Is Dental Treatment Covered Under Insurance in Dubai?
It mainly depends on your insurance package selected. The basic insurance packages do no cover dental care as it is considered as an aesthetic service. So, make sure to inquire about the insurance package details to see if dental surgeries and other umbrella services are covered. You can choose to opt for a more inclusive package that covers dental and optical care for a higher premium.
Read more about Medical Insurance in Dubai