Gone are the days when men predominantly led the world of business. Things have changed, and today more and more women are shaping the future of business across the globe.
In today's world where several outstanding people are breaking barriers and pursuing their dreams, UAE stands as a shining example of unlimited possibilities and endless potential. Within this dynamic landscape, a group of exceptional women have risen, defying odds, and carving their path to business success.
In this article, we will list the top Emirati businesswomen in Dubai who have truly excelled in their fields and whose influence extends far beyond the UAE.
These women have broken glass ceilings, turned challenges into opportunities, and have left an indelible mark on the UAE's entrepreneurial landscape. Their stories of resilience, determination, and unwavering faith in their abilities serve as a beacon of inspiration, empowering future generations to embrace their own unique journeys and strive for greatness.
Join us as we honor these exceptional Emirati businesswomen's remarkable achievements and unwavering spirit, igniting a spark of hope and empowerment in all our hearts.
So, are you prepared to meet these incredibly talented and inspirational women?
Dr Aisha Bin Bishr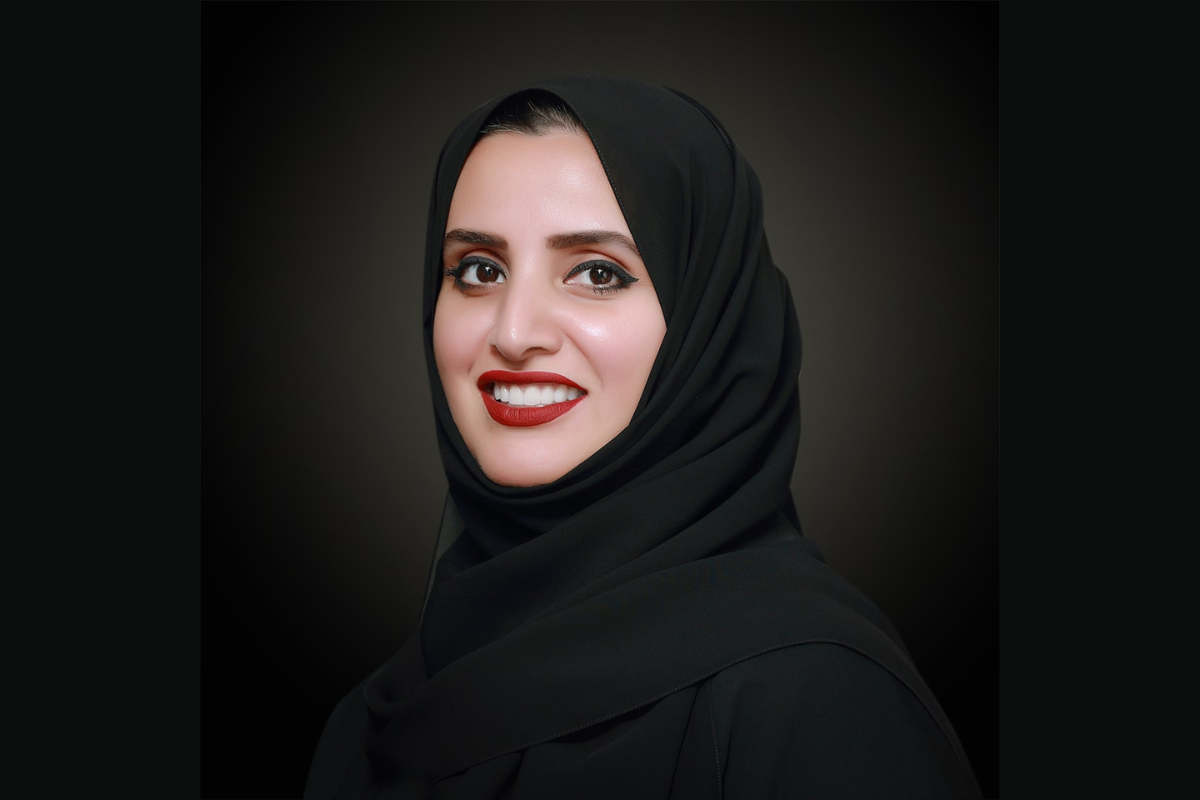 Dr Aisha Bint Buti Bishr commonly also known as Dr Aisha Bin Bishr currently serves as the Director-General for the Smart Dubai Office. She is responsible for transforming Dubai into a full-fledged smart city. She also leads the creation of 'The Smart City Index' - the first ever benchmark for smart city implementation across the globe in cooperation with ITU and the UN. In addition to her responsibilities at Smart Dubai office, Dr Aisha serves as a member of the World Economic Forum's Global Future Councils, The Fourth Industrial Revolution's smart cities readiness Index team and the World Happiness Council where she heads the Council of Happy Cities. She also serves as the chairperson of the Dubai Future Council for Digital Transactions, a part of the Dubai Future Councils initiative and is also a Non-Executive Director at Emaar Properties.
Dr Aisha Bin Bishr currently ranks 29th on the Forbes Middle East Top 100 Most Powerful Businesswomen 2023.
Mariam Almheiri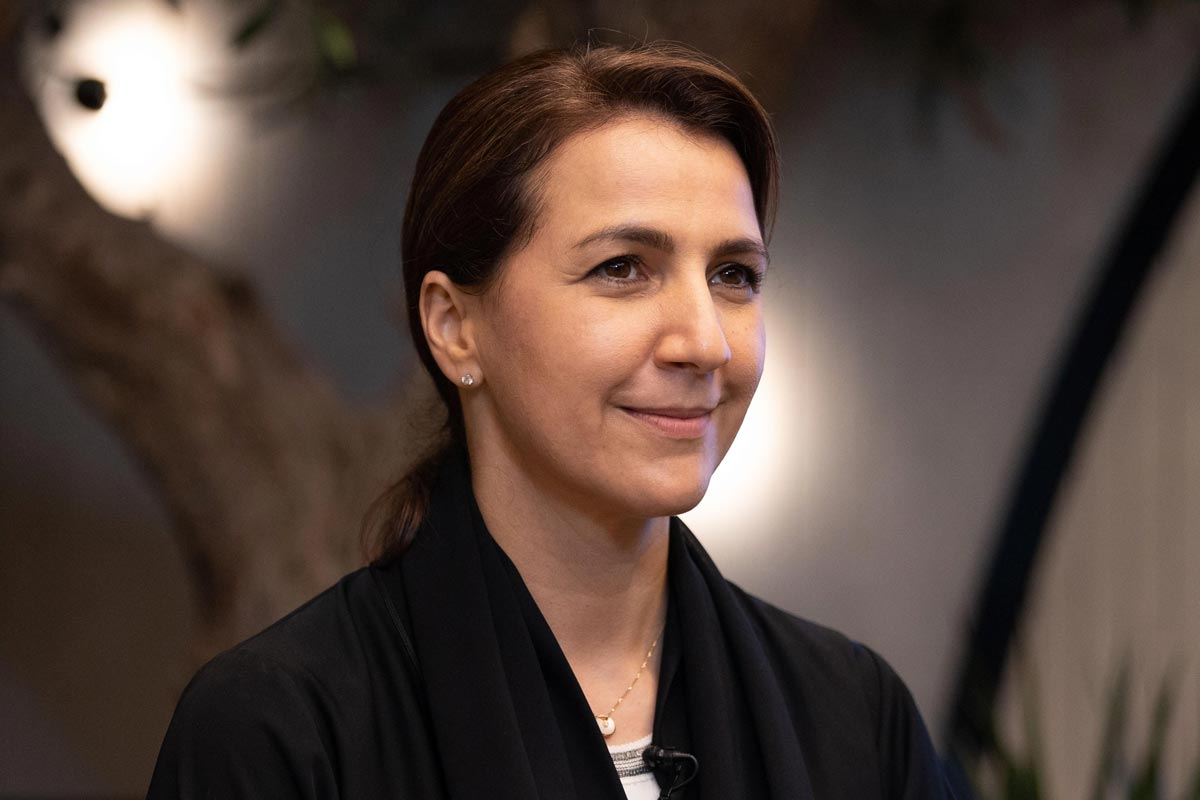 Her Excellency Mariam Almheiri is the current Minister of Climate Change and Environment. In this capacity, she leads the Ministry's mission of spearheading the UAE's drive to mitigate and adapt to the impacts of climate change, protect the country's ecosystems, and enhance its food and water security through developing and implementing effective measures, policies, and initiatives. Prior to her current role, she served as the Minister of State for Food and Water Security where her responsibilities included monitoring national food stocks and water supply, channeling responsibilities in food and water technology innovation and building international partnerships in this area. As a minister, she has spearheaded many initiatives to promote climate-smart agricultural solutions and has been a significant driving force in marine conservation efforts in the UAE.
Ohood Khalfan Al Roumi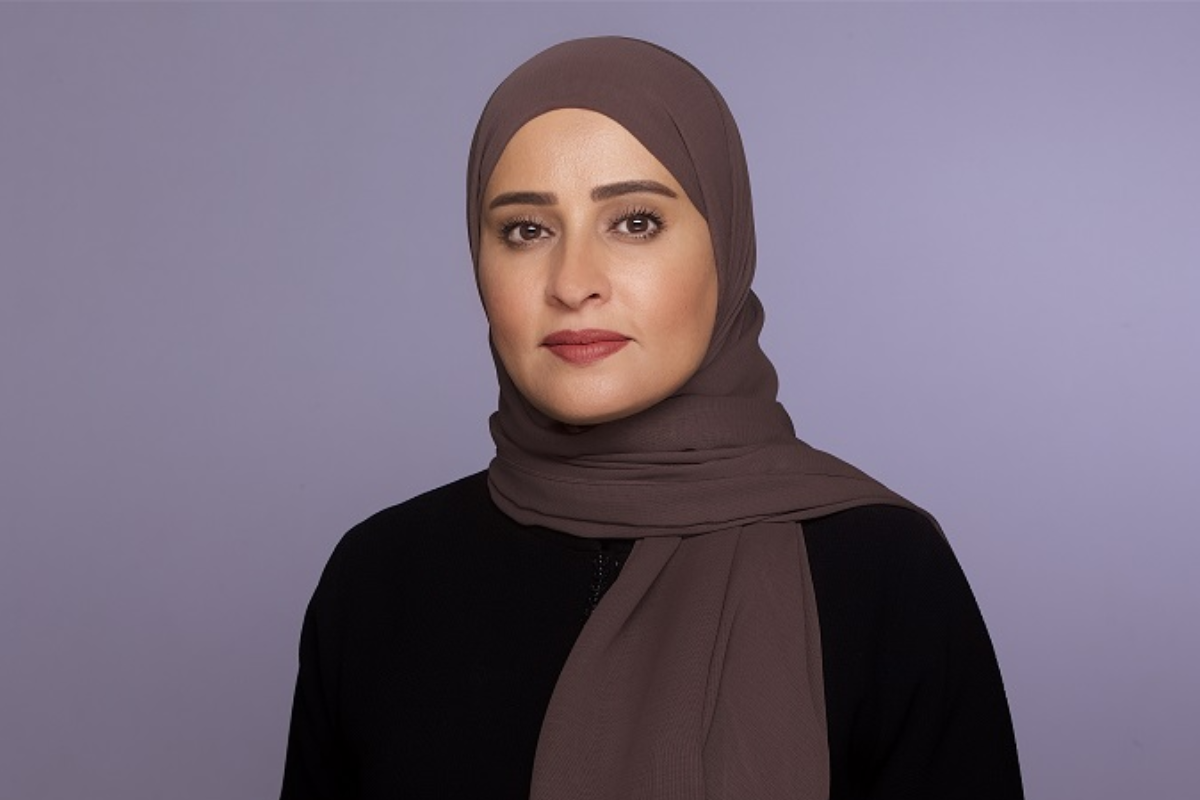 Her Excellency Ohood Khalfan Al Roumi is the current Minister of State for Government Development and the Future. She oversees the Prime Minister's Office and multiple strategic programs and initiatives that comes beneath it, such as the development of the UAE Centennial 2071 and the coordination and follow up on executing UAE Vision 2021. She is also the Chairwoman of the Federal Authority for Government Human Resources (FAHR) - the federal entity responsible for the growth and development of UAE federal government human resources. She is the Vice Chair of the World Government Summit Organization and a member of the board of trustees of the Museum of the Future.
In 2016, she held the position of Minister of State for Happiness and Wellbeing - the first ministerial position of its kind in the world introduced by the UAE government. The United Nations Foundation appointed Al Roumi as a member of the UN's Global Entrepreneurship Council (GEC) in 2015 - making her the first Arab member to hold that position. Al Roumi was also listed among the World's Greatest Leaders in 2017 by Fortune magazine in recognition of her accomplishments, making her the only Arab figure in the list.
Hana Al Rostamani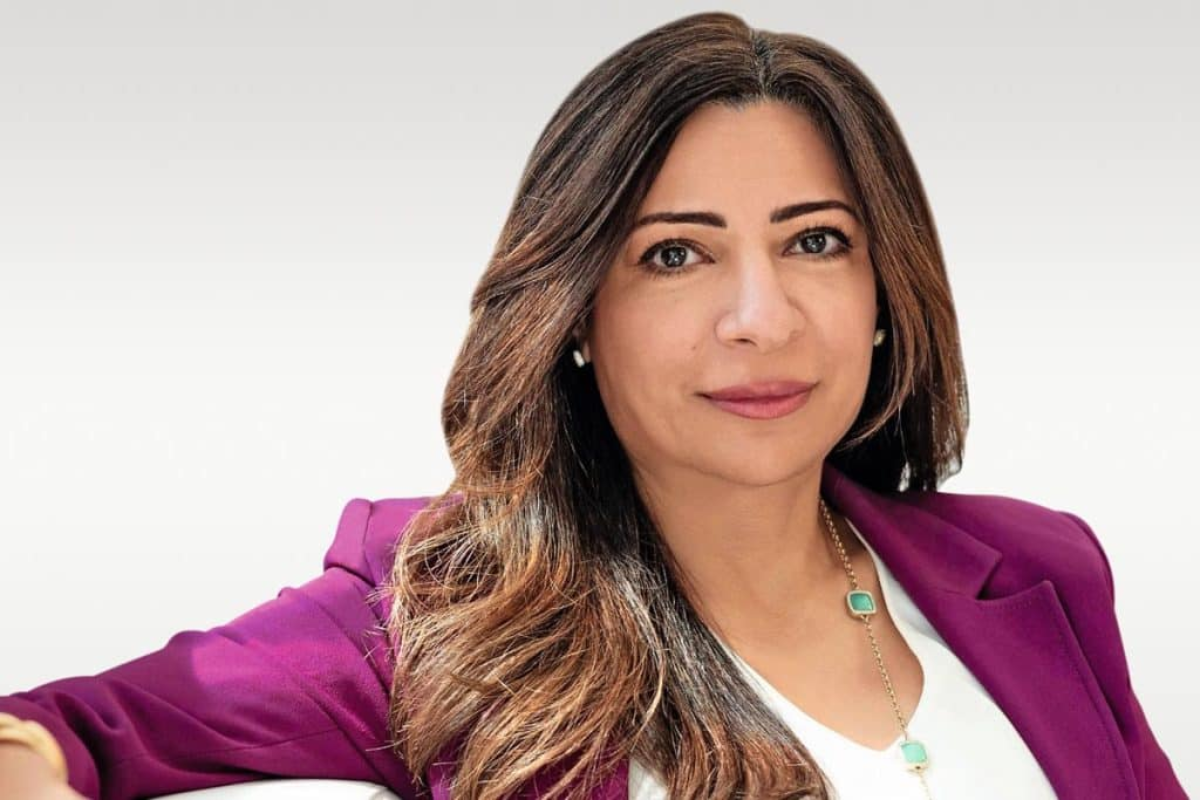 Hana Al Rostamani is the Group Chief Executive Officer at First Abu Dhabi Bank (FAB). With over 23 years of experience in the banking and finance industry, Hana Al Rostamani serves as the board member of her family business, AW Rostamani Group, chairperson of FAB Private Bank Suisse and is a member of MasterCard Advisory. As the only female Group Chief Executive Officer of a major UAE-headquartered bank and publicly listed corporation within the UAE, Hana is known for being a leader of change with a forward-thinking vision who focuses on embedding a culture of innovation, diversity, and inclusion in her leadership. She previously served as Deputy Group Chief Executive Officer and Head of Personal Banking at FAB, responsible for leading the transformation of FAB's consumer bank, instilling a customer and digital-first mindset.
She is currently Chair of the Global Council on the Sustainable Development Goals, with a key interest in development goal 7 'Affordable and Clean Energy'. She has also served as an independent director in Emirates Integrated Telecommunication Company (Du) and as vice-chairperson of the Emirates Institute for Banking and Financial Services.
Her most recent accolade includes being ranked 1st on Forbes Middle East's Top 100 Most Powerful Businesswomen 2023.
Rola Abu Manneh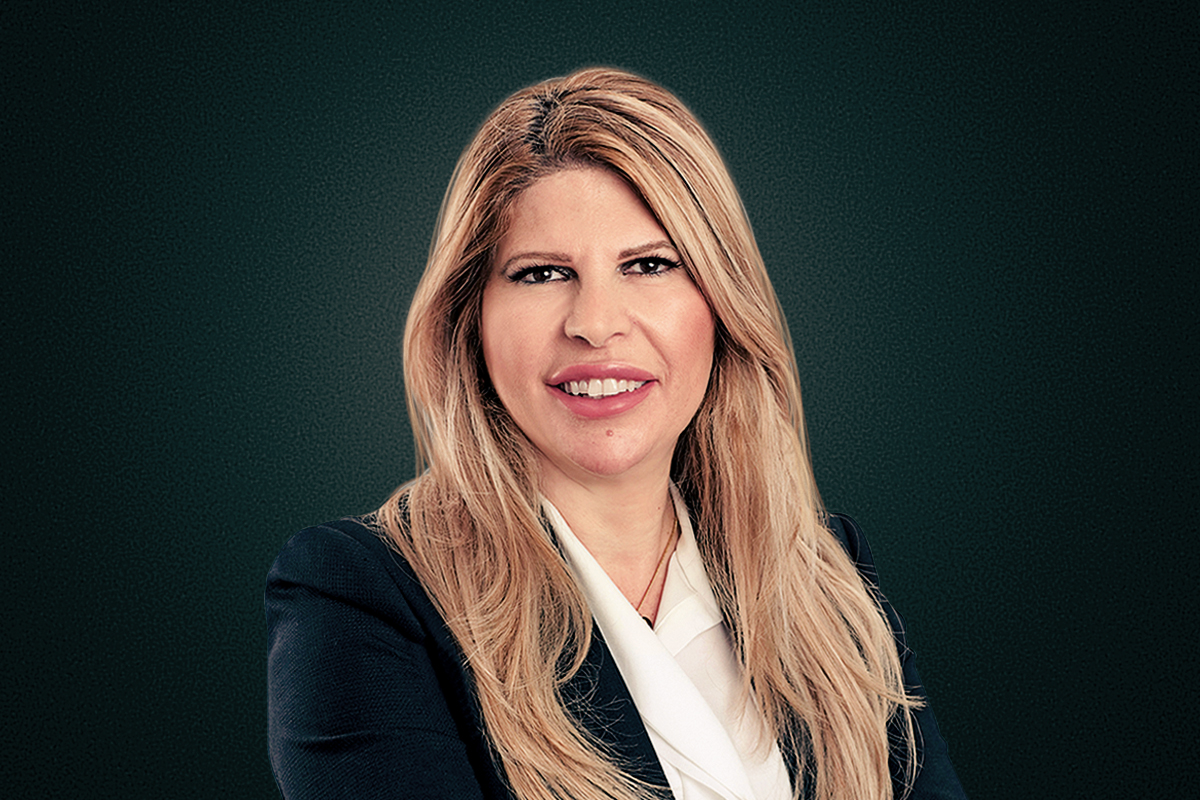 Rola Abu Manneh is the current CEO of Standard Chartered Bank and is the first Emirati woman to head a bank in the UAE. She is responsible for transforming the UAE into one of the biggest five markets for the Standard Chartered Group. During her first year with the bank, she was included in the 'World's Most Powerful Arabs list in 2019 by Arabian Business. More recently, under her leadership, the bank was recognized by the Ruler of Dubai as the Best Banking and Financial Sector Institution in Supporting Gender Balance.
Before joining Standard Chartered Bank, Abu Manneh was the Head of Corporate & Investment Banking at First Abu Dhabi Bank (FAB). Where her role was to maintain relationships between FAB and its client base, including government, government-related entities, elite customer groups, family corporations, local corporations, multinational corporations, and commercial banking services. Prior to this, Abu Manneh has also served as General Manager of FAB's Wholesale Banking Group, which comprised Project Finance Syndications, Financial Institutions Group and Global Transaction Banking.
In recognition of her accomplishments, Abu Manneh was named one of Forbes Middle East's 100 Most Powerful Businesswomen in 2020 and is now rated 55th on that list for 2023.
Dr Maryam Buti Al Suwadi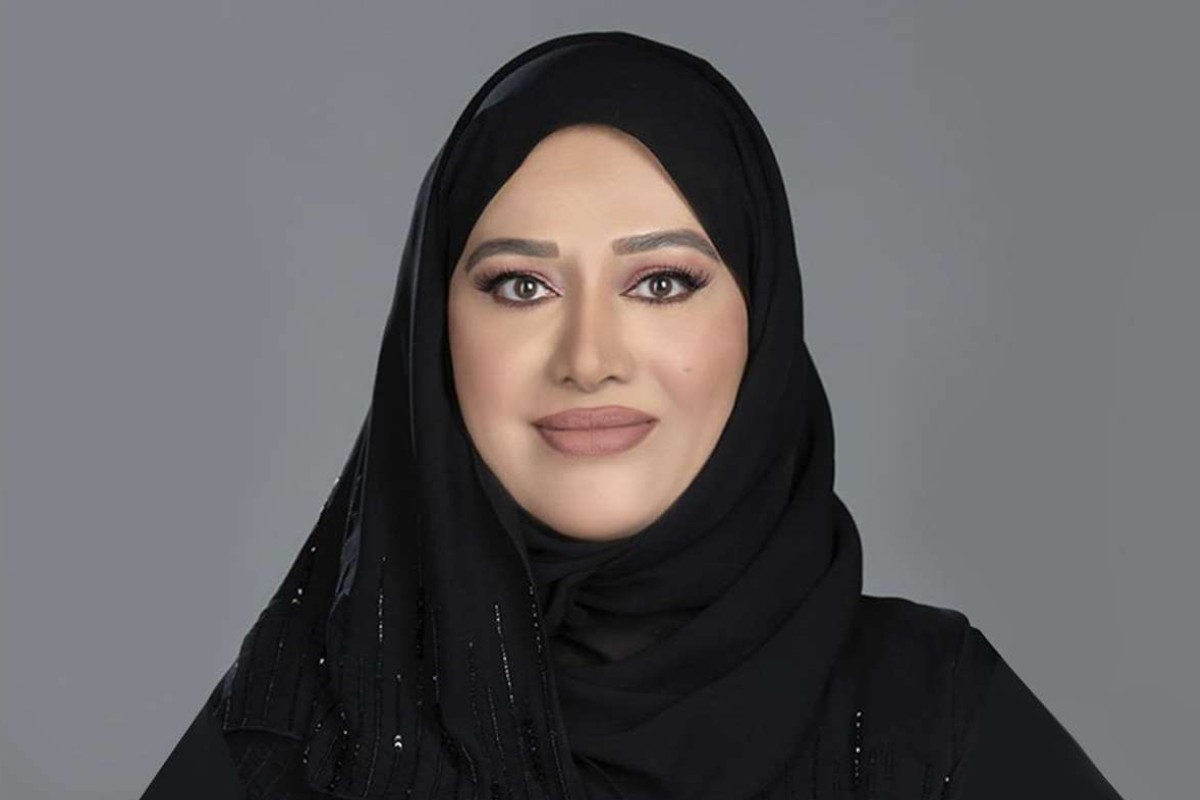 The UAE appointed Maryam Buti Al Suwaidi as Chief Executive of the Securities and Commodities Authority, making her the first woman to hold this position. She started her career as a Senior Legal Researcher at Dubai Educational Zone. She then joined the Securities and Commodities Authority (SCA) in 2002 as the Director of Legal Affairs and Legal Advisor. Before that, she worked at the Ministry of Education and at the Dubai Chamber of Commerce and Industry. She was the first Emirati woman to be accredited as a country assessor and expert for Anti Money Laundering and Countering the Financing of Terrorism by the Financial Action Task Force (FATF).  Al Suwaidi became the first woman to become CEO of the Securities and Commodities Authority in 2021.
Dr Maryam Buti Al Suwaidi currently ranks 11th on Forbes Middle East's Top 100 Most Powerful Businesswomen 2023.
Dr Saeeda Jaffar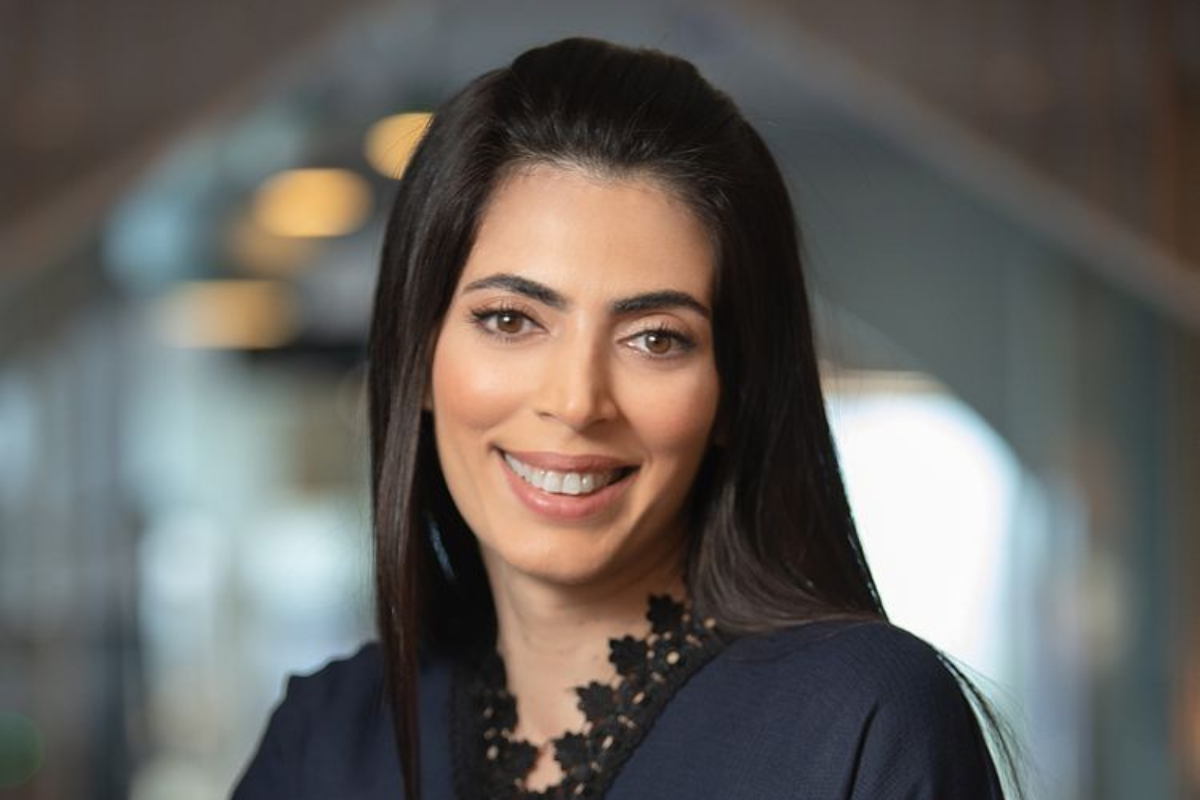 A financial sector veteran, Dr Syeda Jaffar, is the General Manager GCC for Visa Group. She also serves as a member of the board of trustees at Kuwait University and has joined Visa with deep financial services and payments expertise. She has spent the past five years serving as managing director for the Middle East at Alvarez and Marsal, while previously also holding leadership positions in the in United Arab Bank, Bahrain FinTech bay and McKinsey and Company, working with both private and public sector clients. In her current role, Jaffar reports directly to Andrew Torre, the regional president for the Central Europe, Middle East, and Africa (CEMEA) and is a part of the CEMEA Leadership Team.
Dr Saeeda Jaffar along with Leila Serhan ranks 40th on Forbes Middle East's Top 100 Most Powerful Businesswomen 2023.
Dr Raja Easa Al Gurg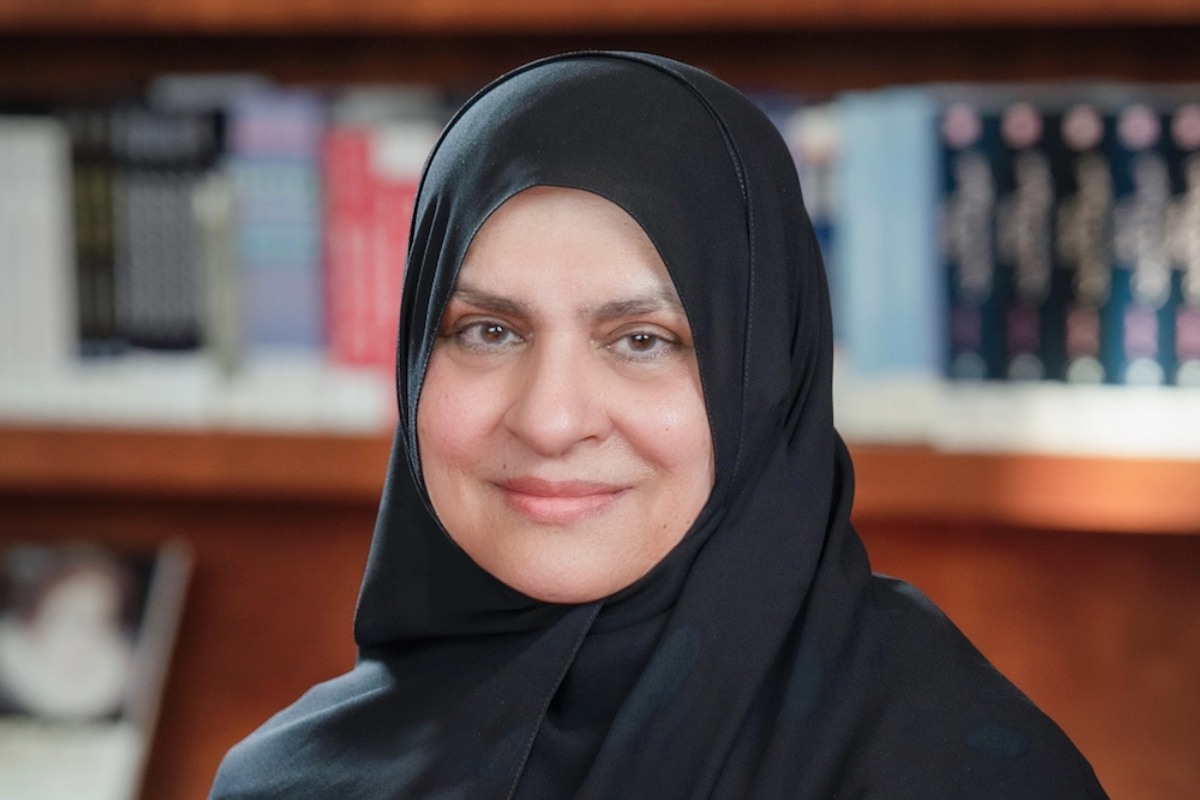 A well-known figure in the world of business, Dr Raja Al Gurg is the Chairperson and Managing Director of the Easa Saleh Al Gurg Group LLC (ESAG). In addition to her current title, she is the president of the Dubai Business Women Council, a board member of the Dubai Chamber of Commerce and Industry and the Founder and President of the Business Women Committee. Apart from her position with ESAG, Al Gurg also holds several positions with other companies and organizations including being a Board member of the Dubai Women's Association. She is the first Emirati woman on the board of HSBC Bank Middle East Limited and is also on the board of trustees for the Mohammed Bin Rashid Al Maktoum Global Initiatives - one of the largest development and community foundations in the Middle East.
Over the course of her career, she has received numerous honors and distinctions, including the "Most Influential Arab Woman in Family Business" award, the "Excellence in Leadership Award," and many more. She published her autobiography, 'Raja Al Gurg - An Autobiography,' in 2019, making her the first Emirati businesswoman to write and publish an autobiography.
Dr Raja Easa Al Gurg currently ranks 2nd on Forbes Middle East's Top 100 Most Powerful Businesswomen 2023.
Maitha Al Dossari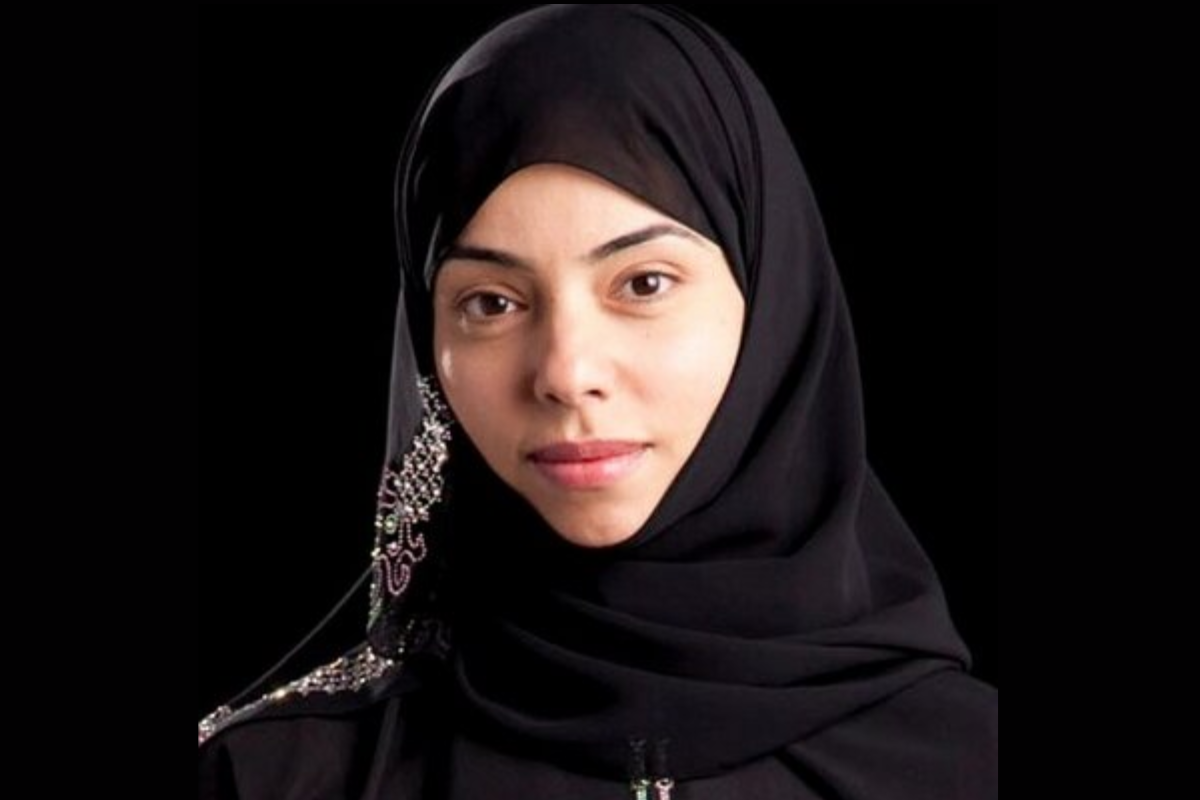 Maitha Al Dossari is the CEO of Emaar Entertainment, an Emaar Properties company that specializes in providing luxury leisure and entertainment experiences. She also serves as Emaar Properties PJSC's General Manager of Corporate Services. Al Dossari is responsible for the operations and management of Emaar Entertainment's many leisure assets, which include the Dubai Aquarium & Underwater Zoo, SEGA Republic, KidZania, Dubai Ice Rink, and Reel Cinemas. She also contributes to Emaar Retail's expansion initiatives in important emerging areas, in accordance with Emaar's regional expansion. Al Dossari has held several important positions within Emaar Properties, including Chief Operating Officer of Emaar Entertainment. She has extensive experience in procurement, logistics, and operations, with a focus on process optimization, policies, procedures, audits, and cost management, among other things.
Majida Ali Rashid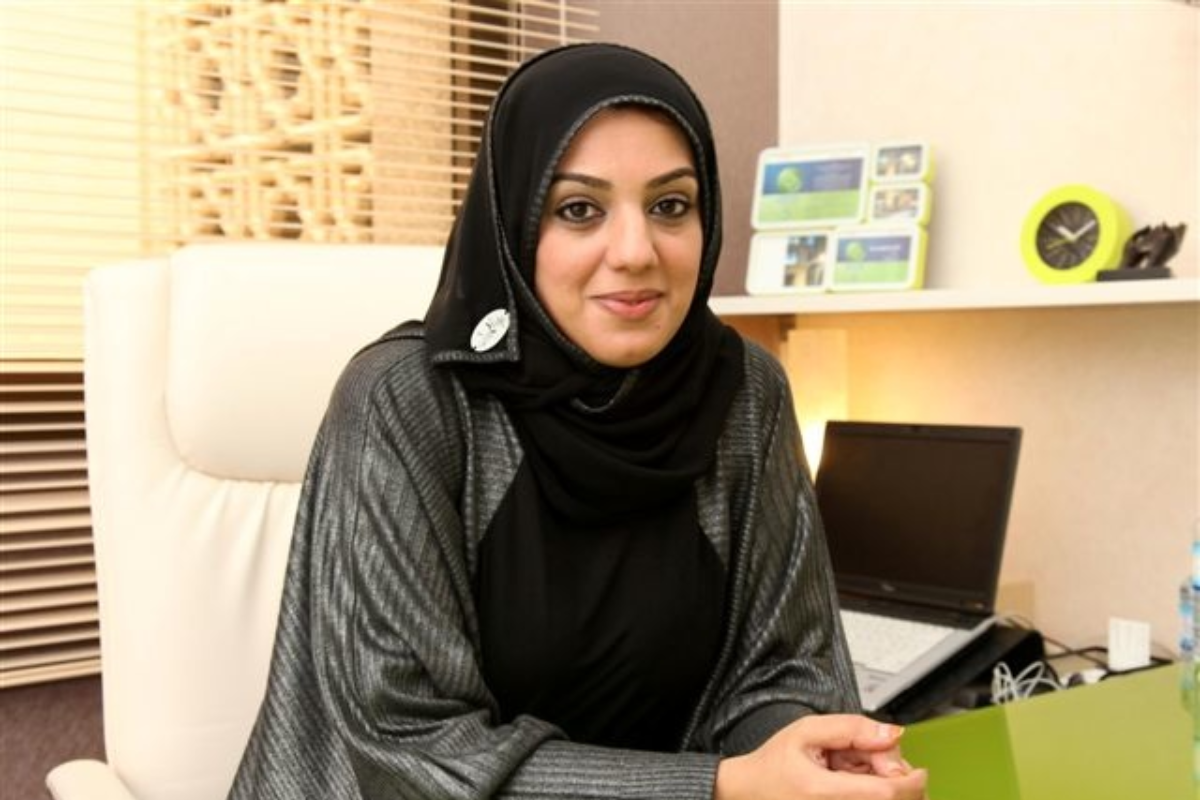 Majida Ali Rashid is the CEO of the Real Estate Promotion and Investment Management Sector in the Dubai Land Department (DLD). She has played an influential role during the "Commercial Property Price Index" launched by DLD in 2021. This index serves as a key benchmarking tool for analyzing and performing commercial real estate in Dubai. As a testament to her valued contributions as the head of the Investment Management and Promotion Centre, the DLD's investment arm, she was presented with the Female CEO of the Year Award from the CEO Middle East Awards and has previously also ranked been among the Most Powerful Arab Women.
Prior to her current role, she served as the Assistant Director General of DLD where she played an important role in developing Dubai's real estate sector and contributed significantly to its standing as a premium investment destination. During her tenure, she has explored numerous opportunities for the promotion of Dubai, launching schemes that have contributed to attracting global investment to Dubai's real estate sector, while at the same time ensuring transparency in the market through a process of constant quality monitoring.
Also Read: