Dubai, which is famous for its beautiful skyscrapers, lavish shopping, and lively culture, is also a foodie's paradise.  Despite the city's diverse culinary culture, which includes influences from all over the world, traditional Emirati food should not be overlooked. Emirati cuisine is a distinctive fusion of Middle Eastern and Arabian Gulf culinary traditions and represents the rich heritage and flavours of the United Arab Emirates. So, let's take a journey through Dubai's must-try traditional Emirati dishes and restaurants that will tantalize your taste buds.
Best Traditional Emirati Food
Shawarma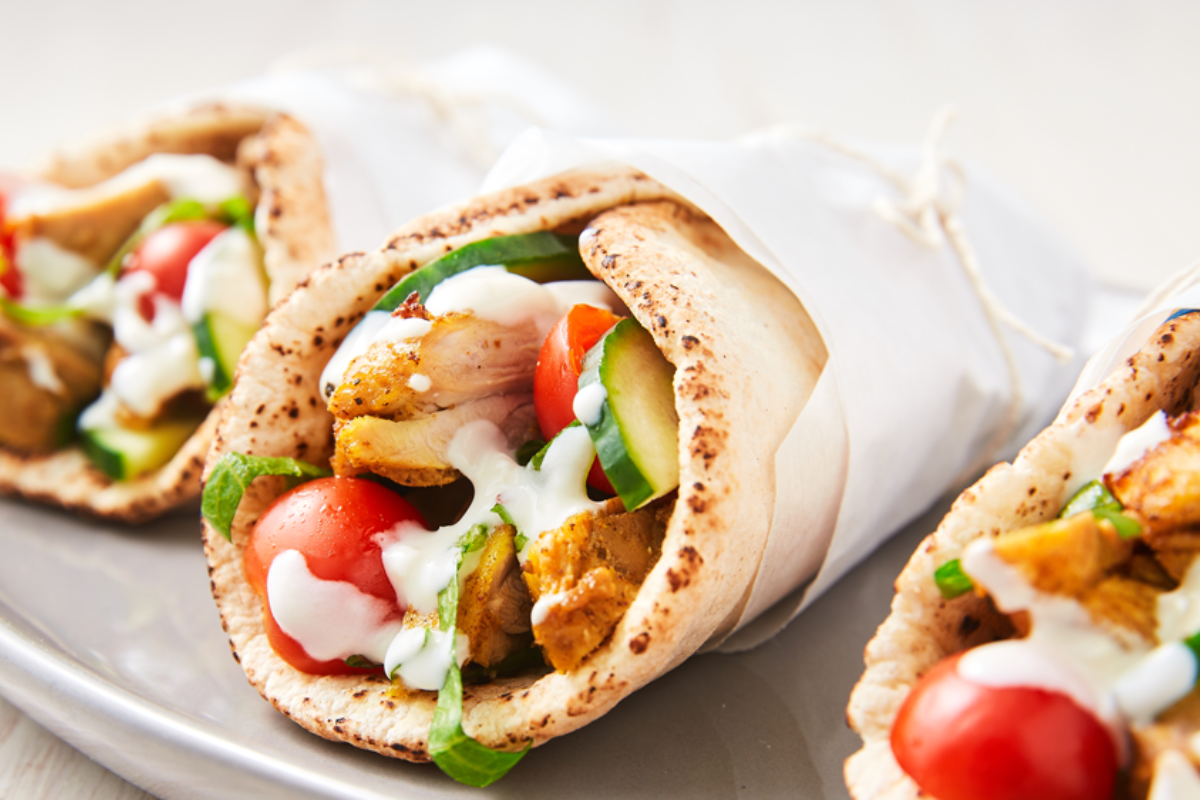 Shawarma is probably the most classic traditional food in the UAE. This popular street food dish consists of a large flatbread that's presented in a cone-like shape and filled with thinly sliced meat that's slowly roasted on a vertical rotisserie, vegetables, and spices, as well as hummus or tahini. Shawarma is enjoyed by many cultures around the world and has become a popular street food. It is known for its rich flavours, tender meat, and delightful combination of textures. Whether enjoyed as a quick snack or a full meal, shawarma offers a delicious and savoury experience for food enthusiasts everywhere.
Machboos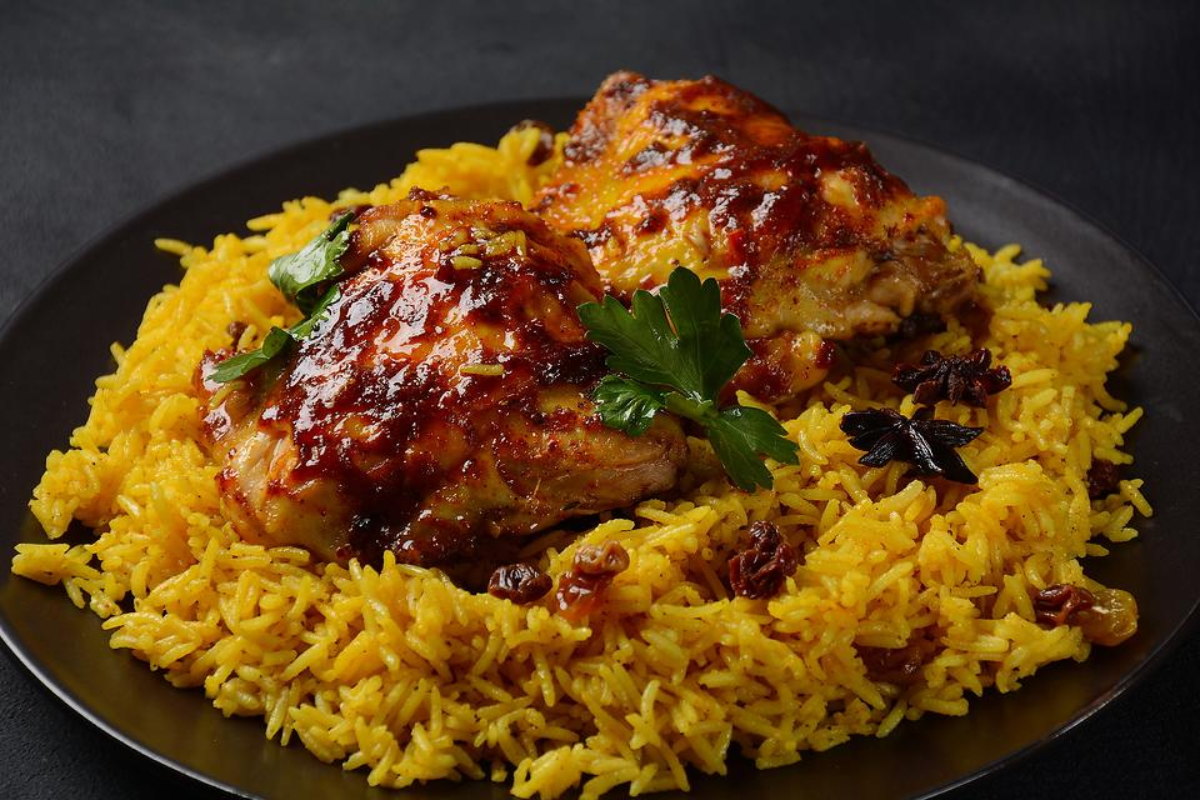 Al Machboos is among the most popular Emirati dishes. It is a flavorful and aromatic dish that showcases the culinary influences of the Arabian Peninsula. It is a rice dish with a mix of spices, slow-cooked meat (usually lamb or chicken), and fragrant basmati rice. The dish is often garnished with raisins, fried onions, and nuts, adding a delightful crunch and sweetness. The combination of spices like saffron, turmeric, cardamom, cinnamon, and black lime, tender meat, and perfectly cooked rice makes Machbous a true Emirati delight.
Harees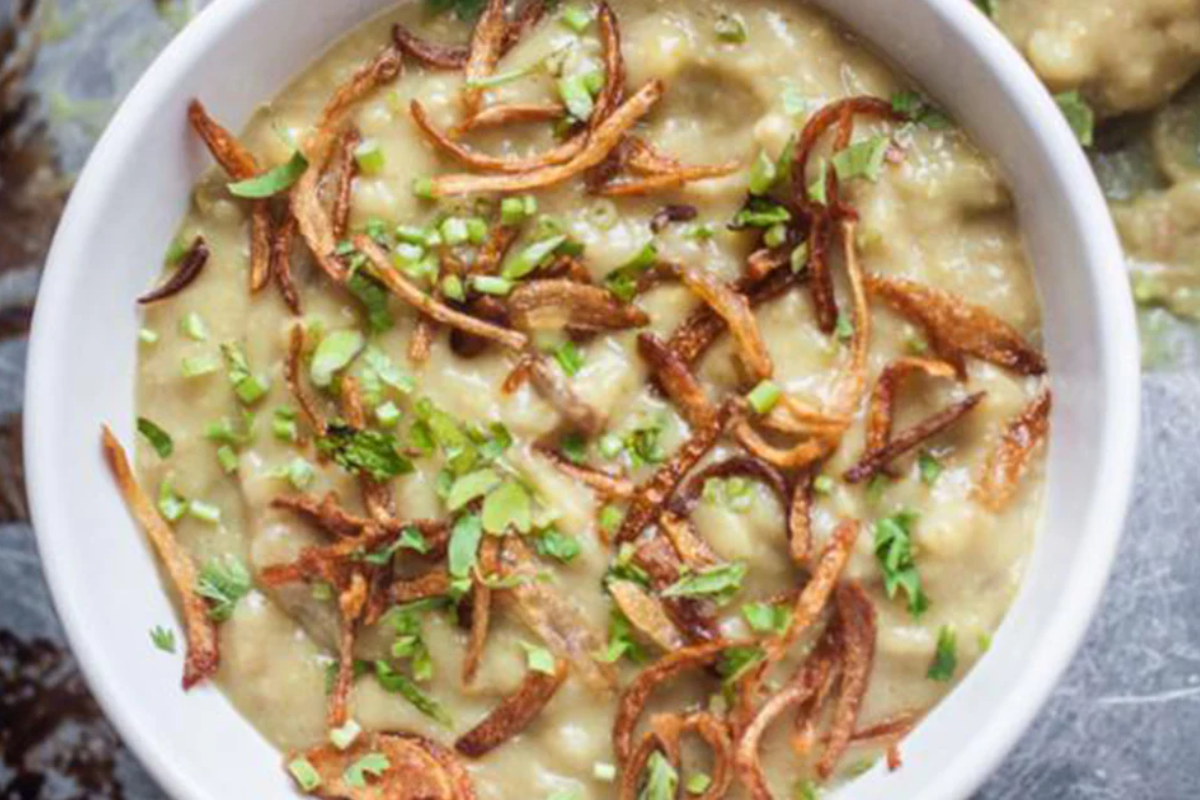 Harees is a beloved Emirati dish with a rich history. This slow-cooked porridge-like dish is made from wheat and meat, usually chicken or lamb, and the addition of spices such as cinnamon, cardamom, and nutmeg enhances the flavours of the dish. It is known for its hearty and comforting nature, making it a popular choice during the colder months. The dish is usually garnished with ghee (clarified butter), roasted nuts, and sometimes a drizzle of rosewater for a delightful aroma. It is often enjoyed during Ramadan and special occasions and is considered a comfort food that warms the heart and soul.
Manousheh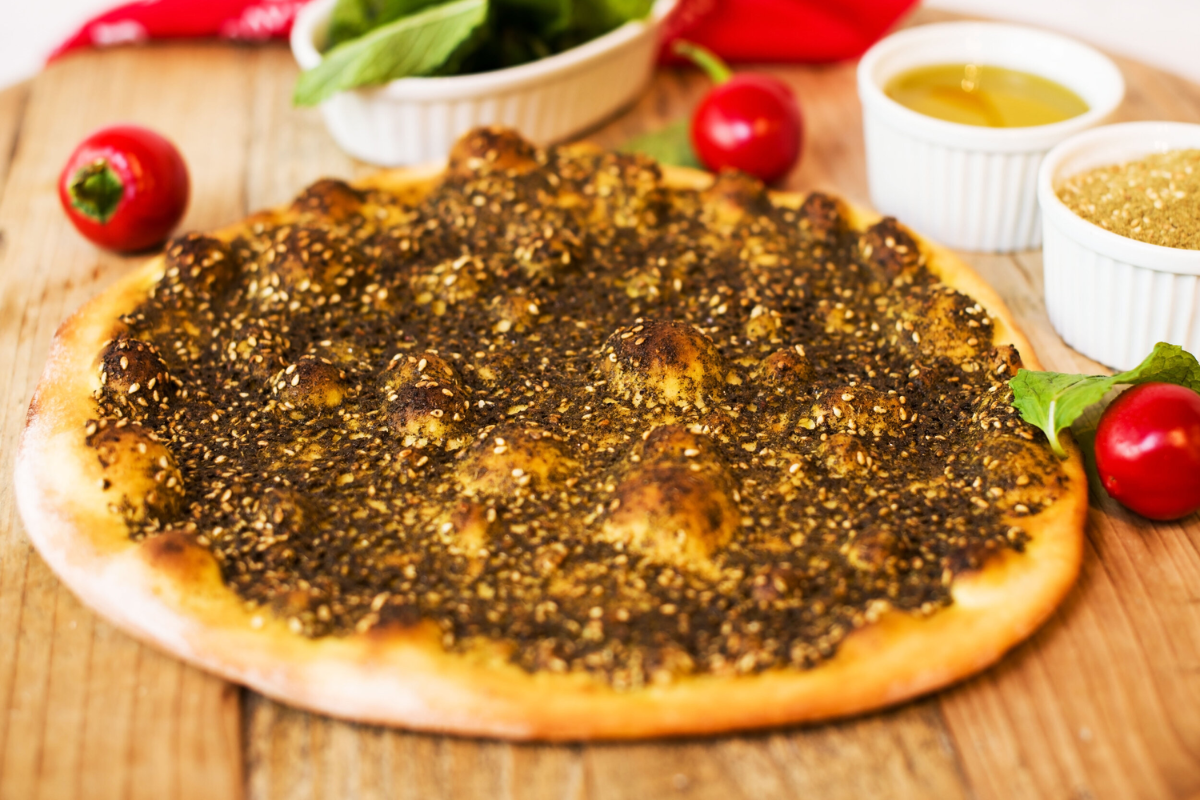 Manousheh is a sort of Arab pizza, originally from Lebanon. It's generally eaten at breakfast, and it's basically a flatbread topped with a wide variety of ingredients, from veggies to meat and cheese, and then baked or grilled. The dough for Manousheh is made with flour, water, yeast, and olive oil, resulting in a soft and slightly chewy texture. The most common topping for Manousheh is za'atar, a flavourful blend of dried thyme, sesame seeds, sumac, and salt. The za'atar is mixed with olive oil and spread over the dough before baking, giving the Manousheh its distinctive herbal and tangy flavours. It is appreciated for its simplicity, delicious flavours, and cultural significance as a staple food.
Tabbouleh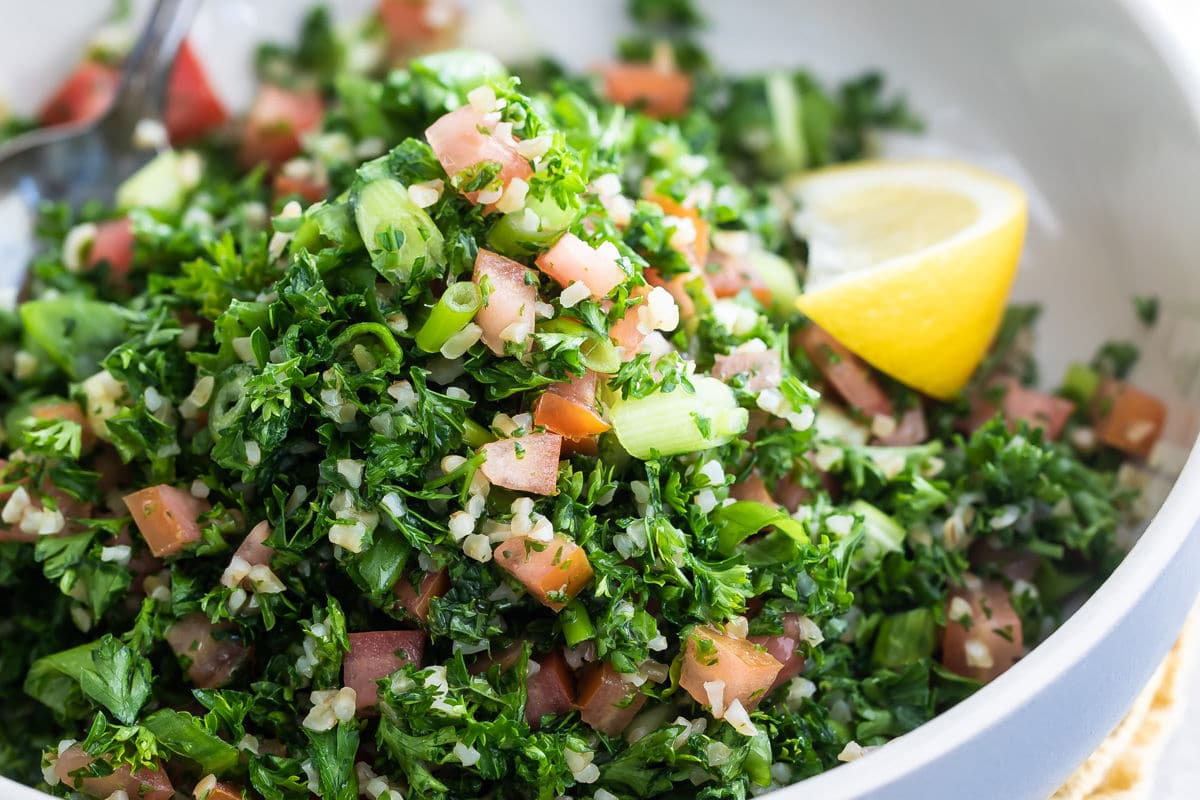 Tabbouleh is among the most popular veggie meals, and it's basically a salad made of tomatoes, parsley, cucumber, and green onions, and seasoned with lemon juice, mint, and sweet pepper. Originally from Lebanon, it is widely served in the UAE. Most of the traditional food in Dubai includes meat of some kind, but there are some traditional vegetarian dishes as well, so if you are one, don't be worried!
Samboosa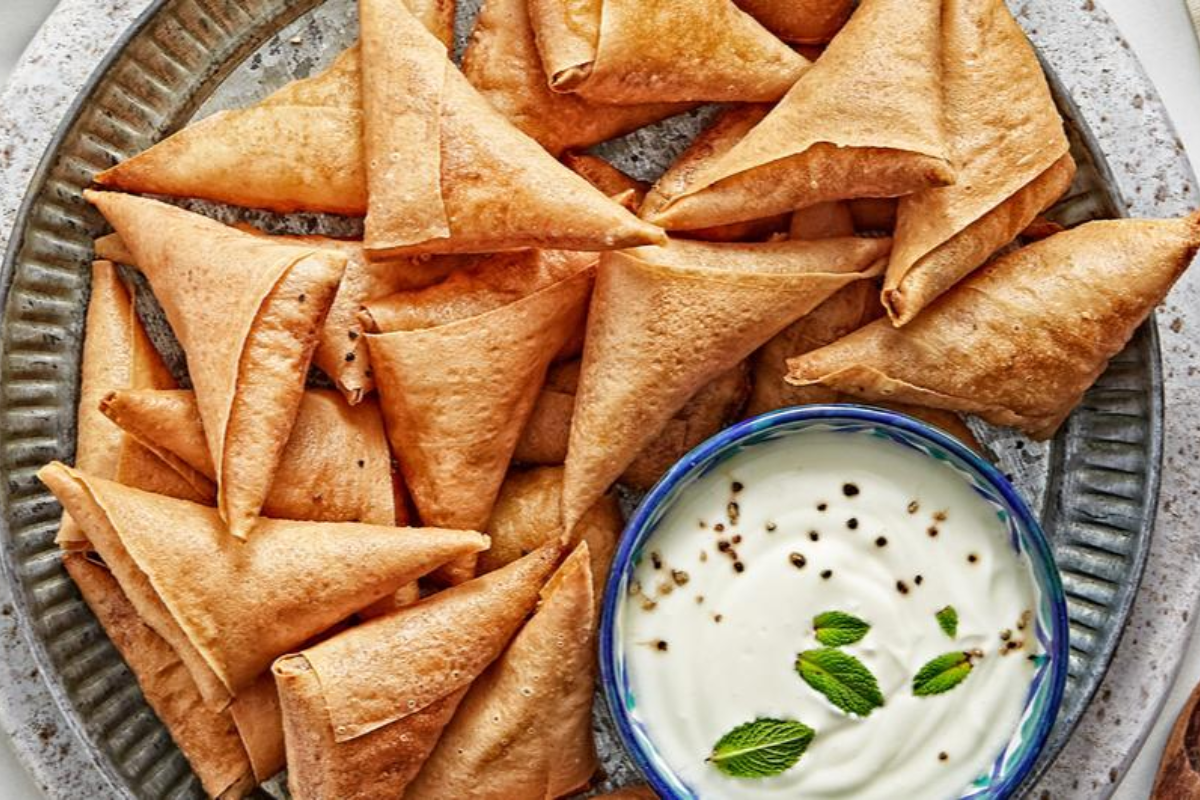 Samboosa is a traditional triangular-shaped hot pastry filled with cheese, meat, or vegetables and seasoned with spices. These savoury treats are served as appetizers or snacks, and they're incredibly tasty. They're best eaten as soon as they're made and can be found mostly in Indian restaurants, but generally anywhere in the UAE.
Balaleet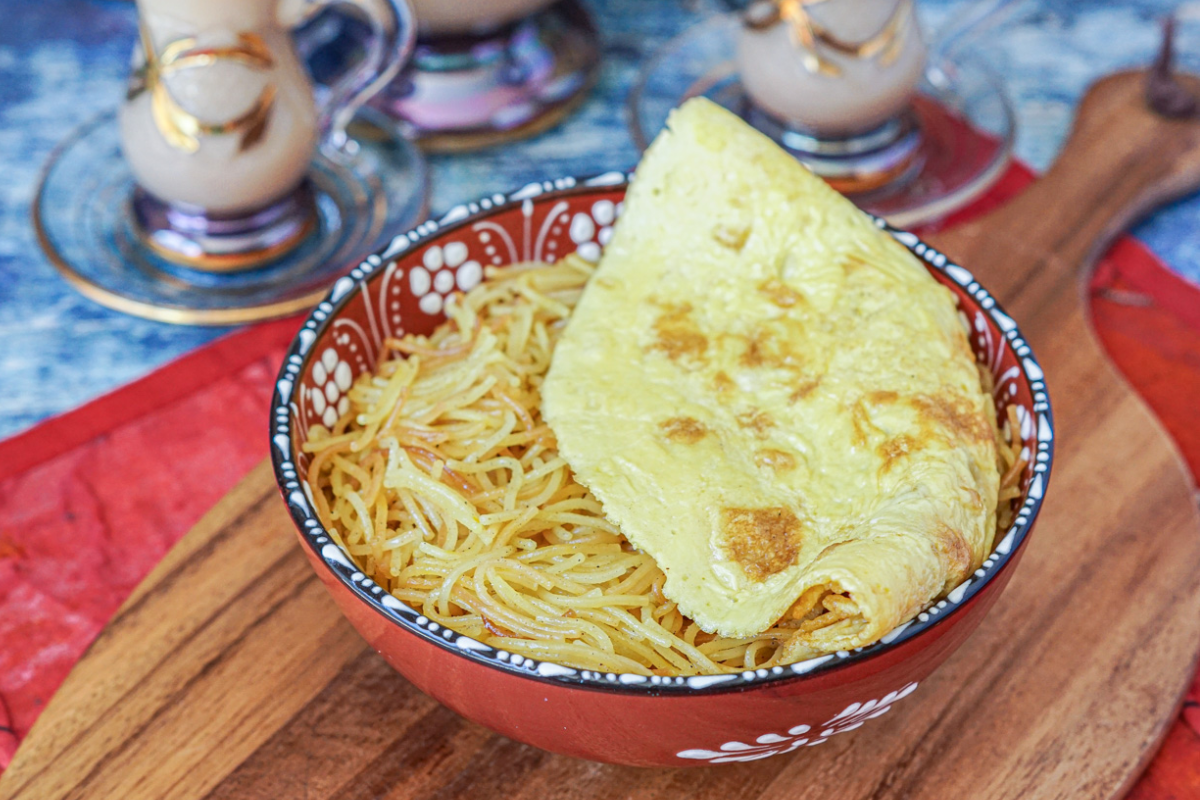 If you're in the mood for a unique breakfast experience, Balaleet is the answer. This traditional Emirati dish combines sweet and savoury flavours in a delightful way. Vermicelli noodles are cooked with saffron, cardamom, and rose water, and then topped with a layer of lightly scrambled eggs. Balaleet is often served with a sprinkling of powdered sugar and a side of date syrup, creating a harmonious balance of tastes.
Chabab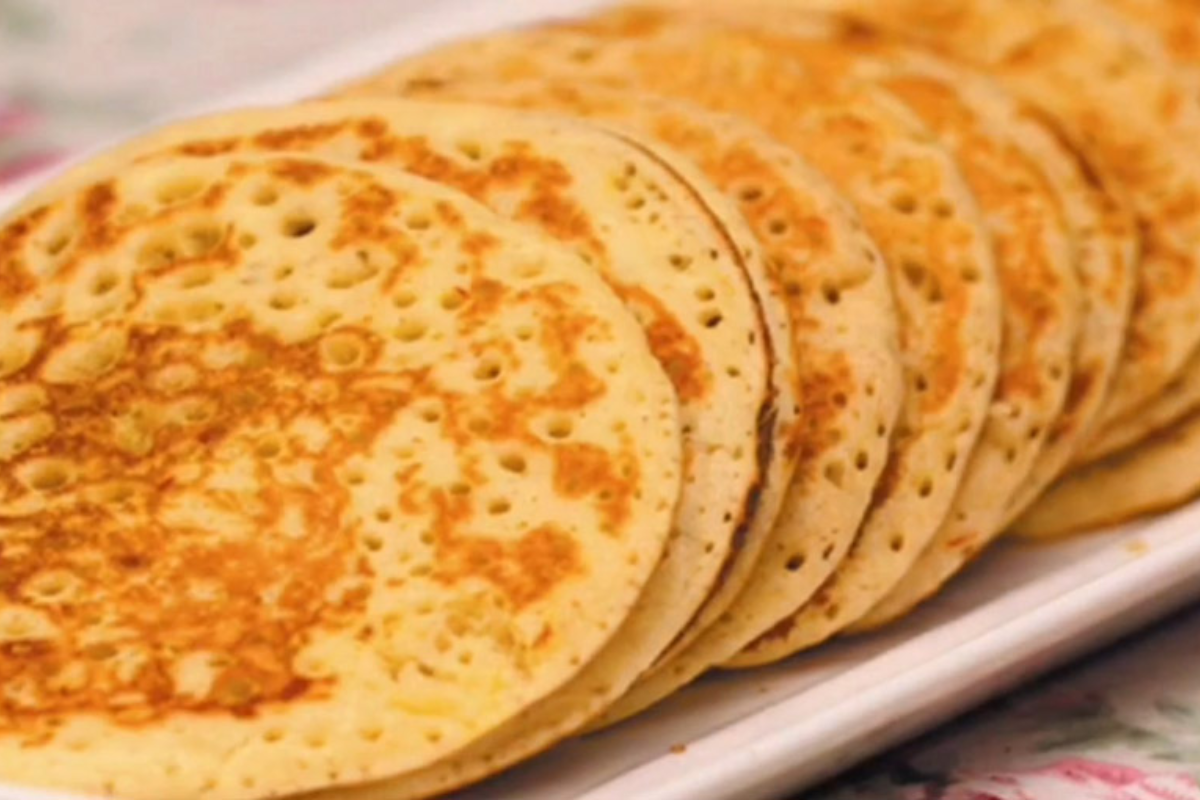 Chabab could be labelled as the Emirati version of pancakes, and while it's usually referred to as such for its pancake shape, it has a bread-like taste, which makes it a breakfast favourite in the cuisine of Dubai. The batter is heavily infused with spices, especially cardamom and turmeric, and yeast, and it's enjoyed with Chami cheese or date syrup.
Knafeh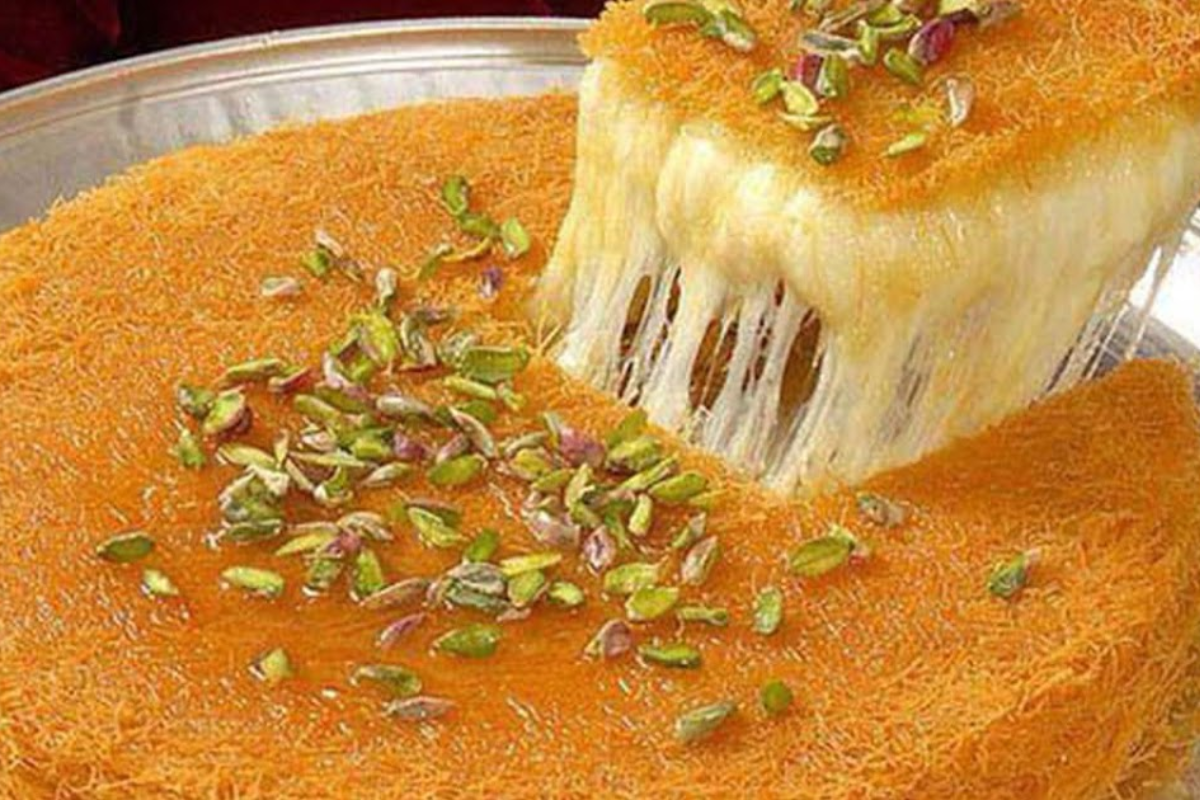 Although this dish is originally from Palestine, it has become a staple in UAE cuisine. Knafeh is a sweet pastry made with sour cheese, soaked in a sugar-based syrup, and topped with pistachios. It is a complete mouth-watering experience for everyone who tries it. It is traditionally eaten during Ramadan as the preferred dessert for the evening meal, but it can be found pretty much everywhere all year long.
Luqaimat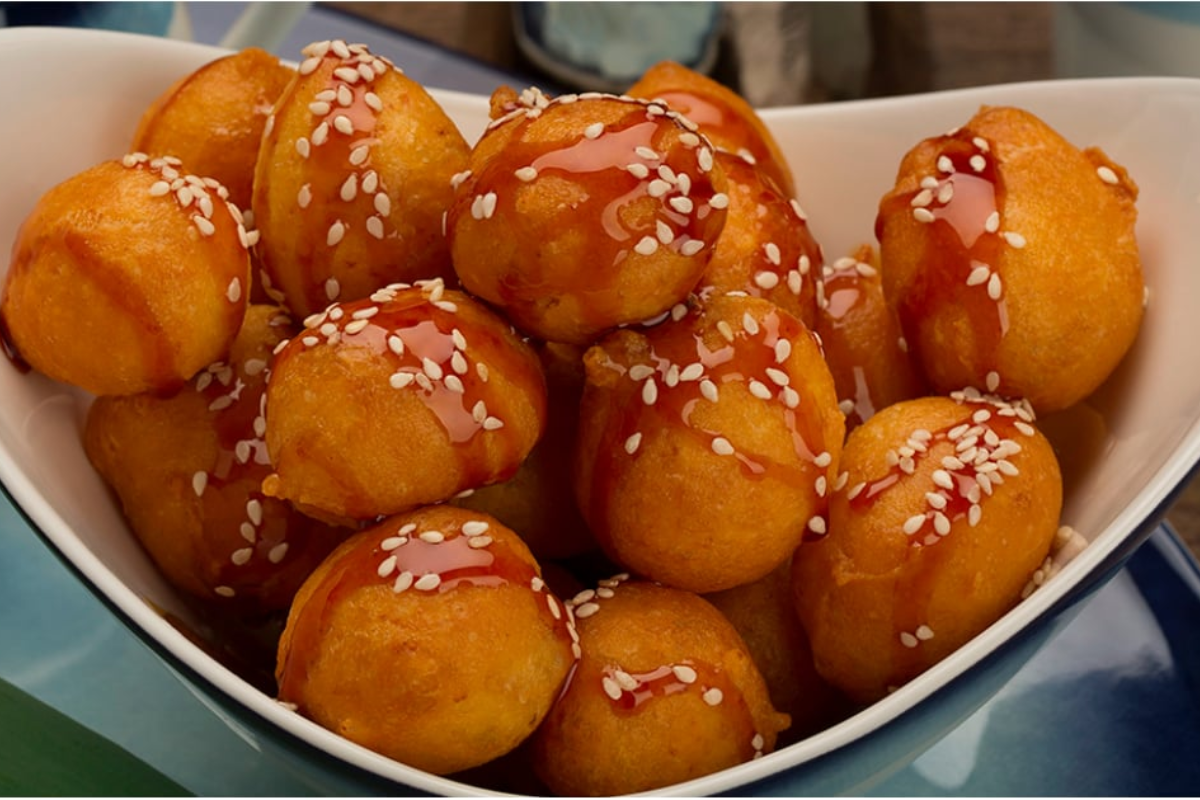 No culinary journey in Dubai would be complete without indulging in some traditional Emirati desserts. Luqaimat, golden small dumplings, is a dessert that is made from a mixture of flour, yeast, sugar, and saffron-infused water. They are then fried until crispy on the outside and fluffy on the inside and soaked in date syrup or honey, with sesame seeds sprinkled on top, creating a heavenly combination of textures and flavours.
Also Read - The Ultimate Guide to the Yummiest Arabic Sweets in Dubai
Best Emirati Restaurants in Dubai
Now, where can you enjoy all that delicious traditional food? Below are some of the best Emirati restaurants in Dubai (although there are plenty more, so don't be shy to try others as well!)
Arabian Tea House is a chain of restaurants that you can find in several areas of Dubai and that features authentic decoration and great outdoor seating where you can enjoy anything from breakfast, appetizers, sandwiches, and desserts, besides main dishes, all celebrating traditional Emirati cuisine.
Address: Al Fahidi Street, Bur Dubai
Read more about - Arabian Tea House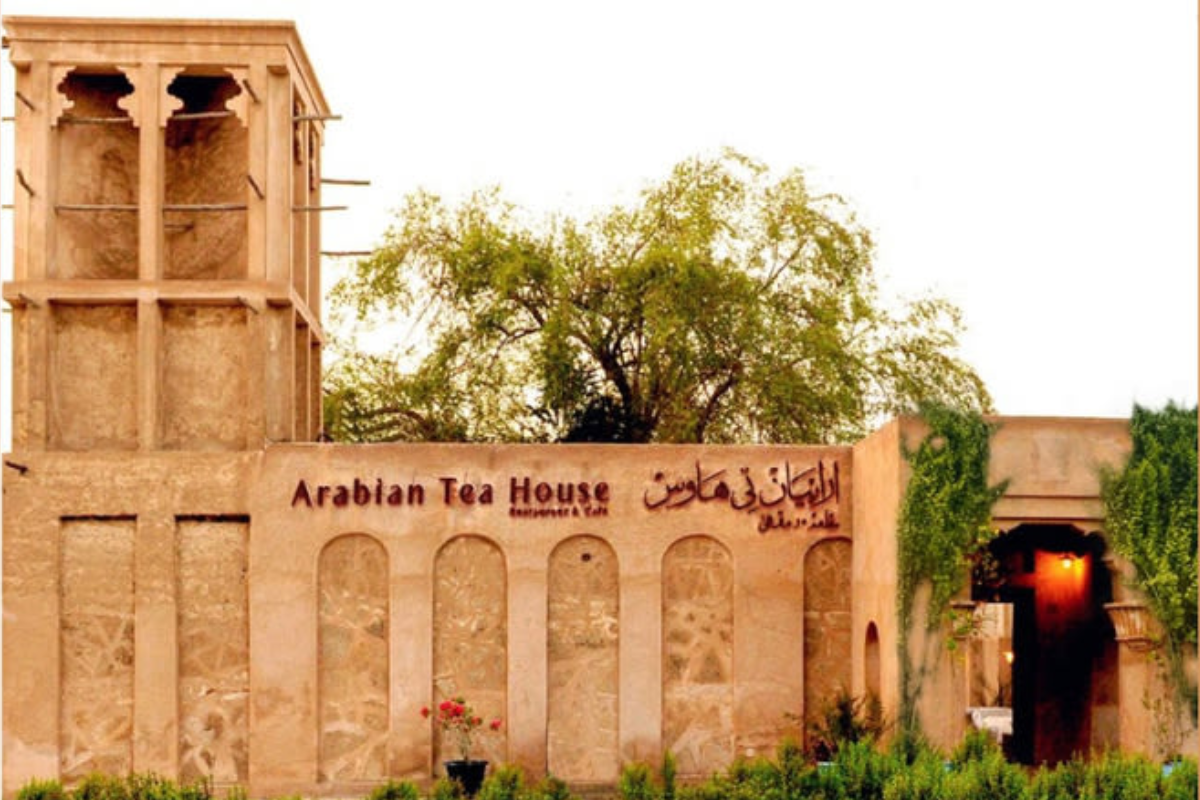 Al Fanar Restaurant has the goal not only of bringing traditional Emirati food to the table but also of recreating an authentic Arabic ambiance in its restaurants, which are designed in a 1960s Dubai style. Here you'll find mouth-watering traditional Emirati dishes for all times of the day, such as Emirati pancakes, chicken or lamb machboos, and classic desserts featuring the traditional flavors of dates, saffron, and cardamom.
Address: Ground Floor, Dubai Festival City Mall, Dubai Festival City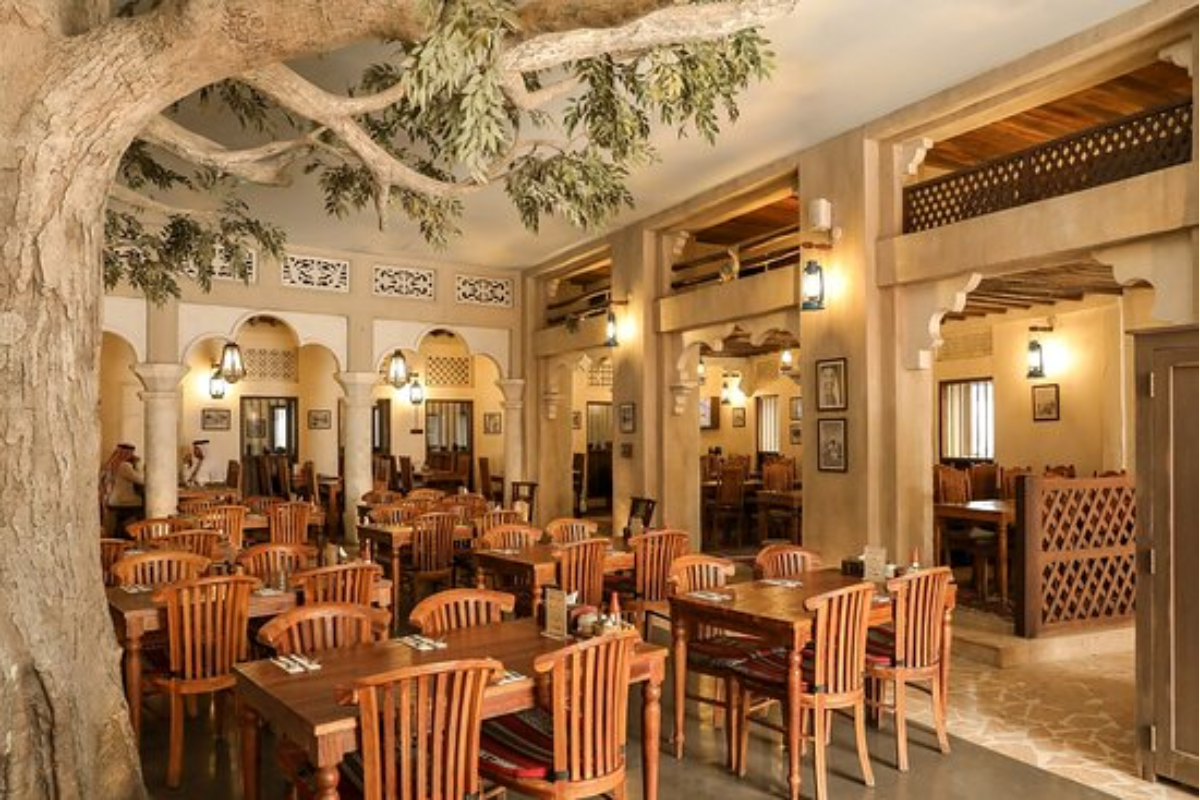 Al Khayma located in the right in the heart of Dubai's historical quarter, is a part-restaurant, part-museum, where you can expect to be greeted by welcoming staff in traditional Emirati robes. This elegant spot prioritizes traditional Arabic styles of dining, specifically the focus on sharing plates and the social side of Middle Eastern culture. Don't be afraid to go all out when choosing your mezze; there's labneh, hummus, falafel, chicken liver, tabbouleh, and more.
Address: Al Fahidi Historical Neighbourhood, Al Fahidi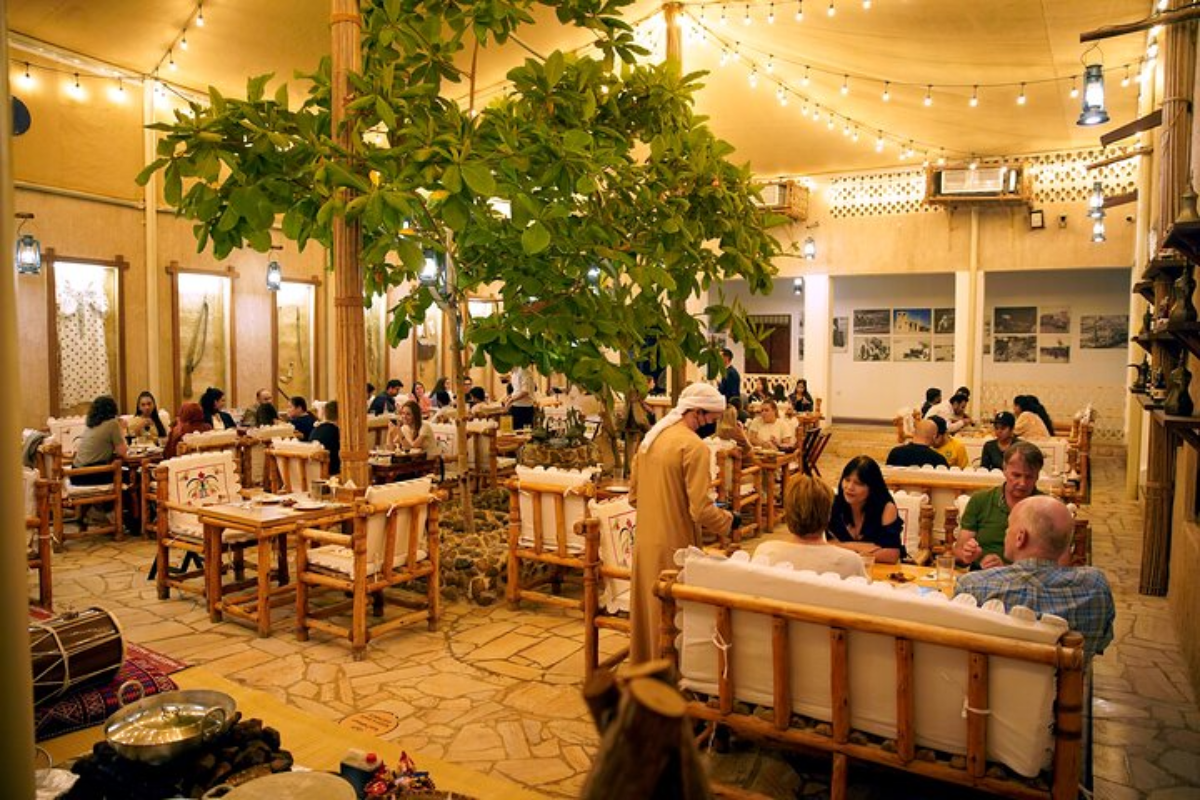 Logma presents Emirati cuisine in a contemporary setting. This relaxed cafe-style spot has some seriously beachy vibes with a view over the Dubai Fountain. The main event here is the taco-style parathas with a plethora of fillings, but there are also plenty of other great Emirati staple flavours, such as saffron risotto, shakshuka, and Arabic lentil soup.
Address: Dubai Mall, Downtown Dubai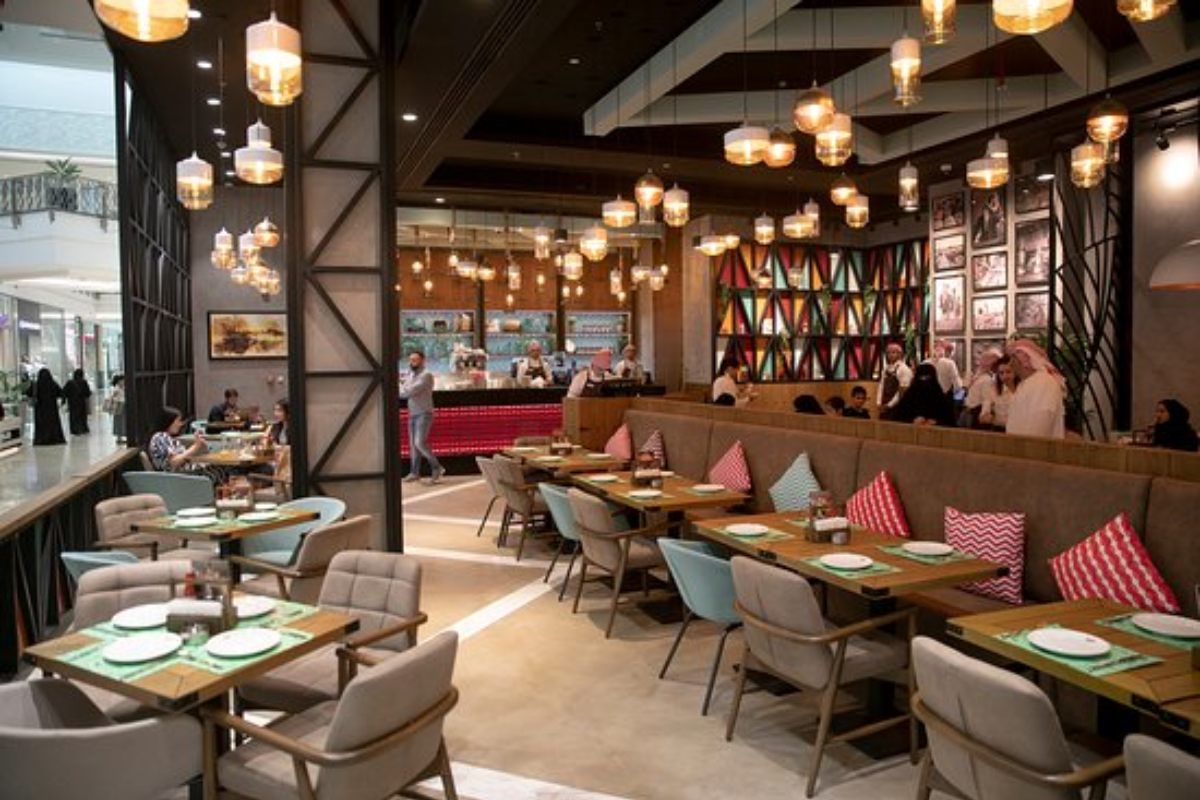 Aseelah offers a unique experience, with a refreshing blend of culture, heritage, and hospitality. Dishes are seasoned with flavourful Emirati spices, and belly dancing performances offer a great opportunity to soak up some authentic local culture.
Address: Radisson Blu Hotel, Deira Creek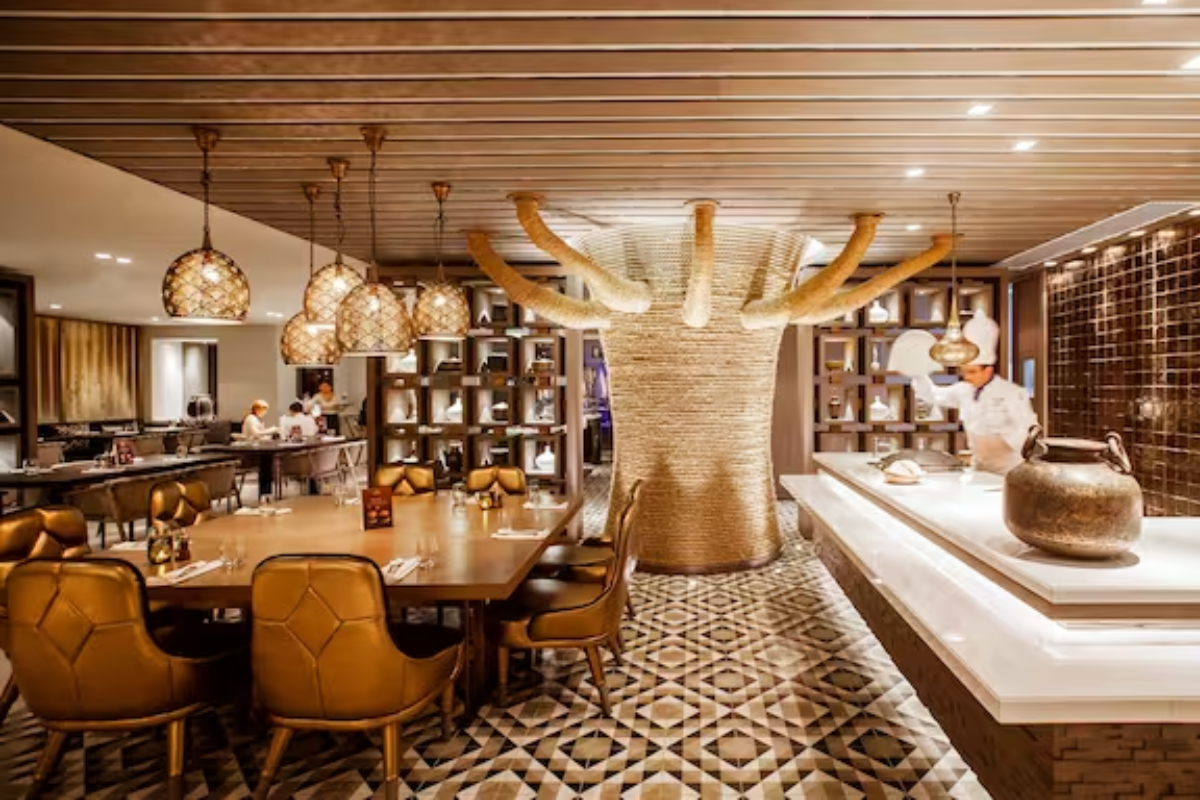 Siraj Restaurant presents dishes that offer an excellent reflection of the melting pot of Dubai. Its Emirati Levantine fare is influenced by a range of cultures, including Mediterranean, Yemeni, Persian, and Indian. This restaurant is unashamedly proud to be Emirati, boasting walls adorned with Arabic calligraphy and the poetry of HH Sheikh Mohammed, as well as seven stone arches to celebrate the seven emirates of the UAE. With a spectacular view of the Dubai Fountain and delicious food, what more could you want?
Address: Souk Al Bahar, Downtown Dubai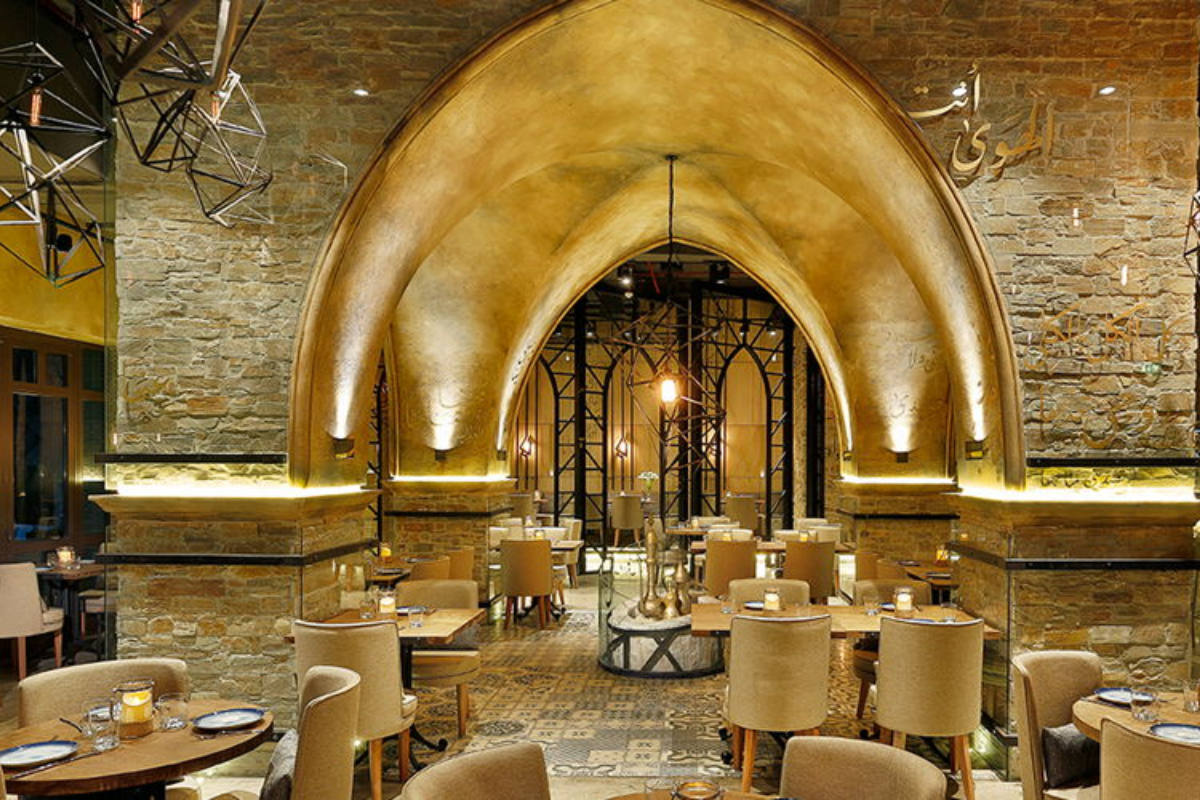 Seven Sands is named after the seven emirates of the UAE and celebrates fresh, authentic Emirati cuisine. The extravagant all-day menu unites the culinary history and traditions of each of the seven emirates. The must-try dish here is the Emirati pancake, flavoured with saffron, stuffed with sweet vermicelli, and served with date syrup, honey, and cheese.
Address: The Walk, Dubai Marina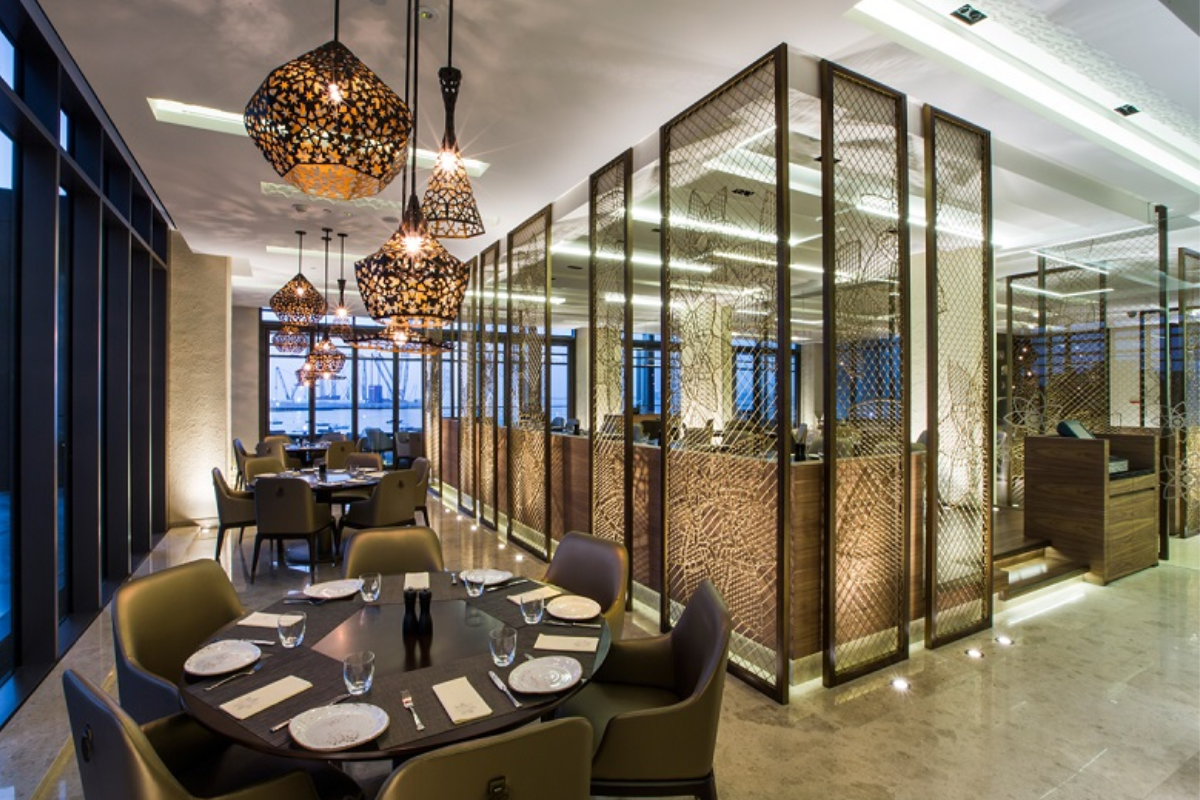 Sheikh Mohammed bin Rashid Al Maktoum Centre for Cultural Understanding (SMCCU) is a great place to sample the full variety of authentic Emirati cuisine, while learning about the local culture at the same time. Through its regular program of tours and lectures, visitors can tuck into breakfast, lunch, or dinner feasts. Relax on the cushioned floor in the courtyard as dishes, prepared using old-age recipes, are laid out to share.
Address: Al Musalla Road, Bur Dubai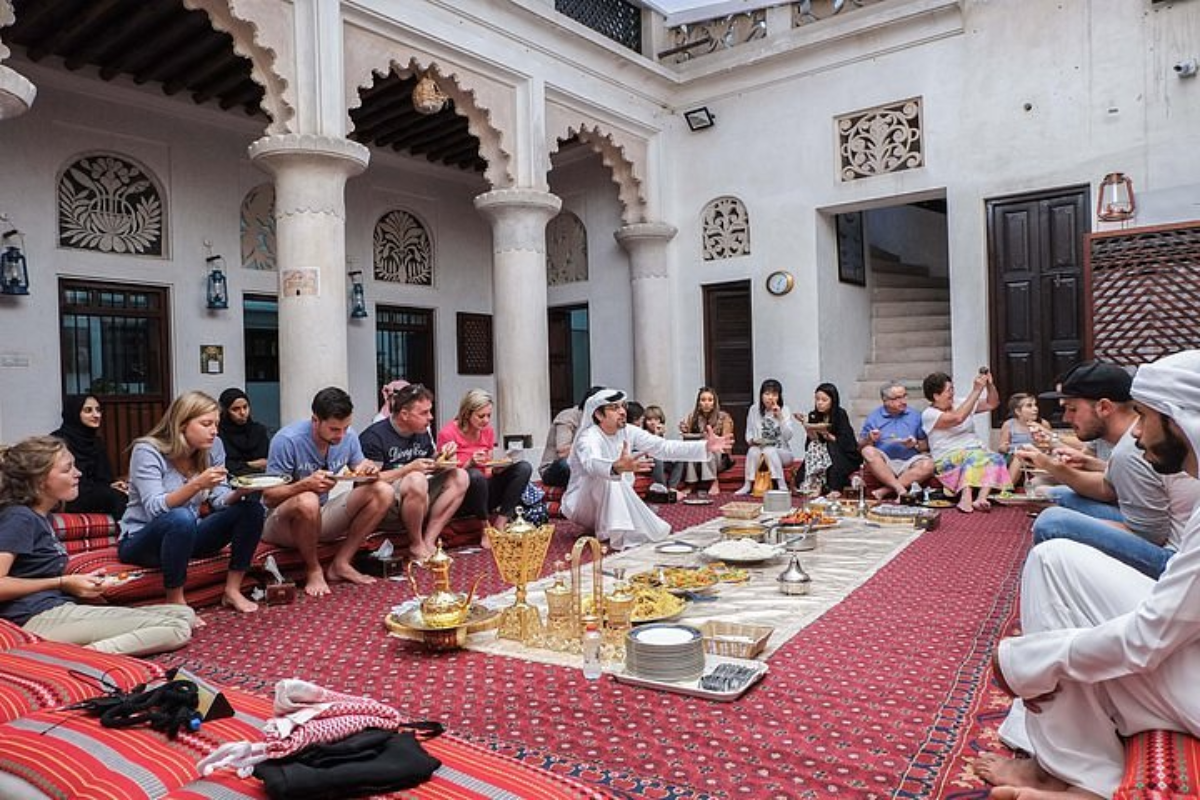 Dubai's traditional Emirati cuisine is a testament to the region's rich culinary heritage. Exploring the flavours of Emirati food not only offers a delightful gastronomic experience but also provides insight into the local culture and traditions. So, embrace the flavours of the Emirates and embark on a culinary adventure that will leave you with unforgettable memories and a deeper appreciation for Emirati cuisine.
Also Read: