Dubai is a city that is diverse in its people, cultures, food, glamour, and lifestyle. It has a vast range of unique gastronomical delights and culinary options. You can never run out of new food, cuisines, and dining experiences to try in Dubai as the city comes up with new culinary verities each month. From fine dining to creative culinary gems food lovers are in for a joyful ride. There is no type of food experience that you won't find in this city! One cuisine that has been a constant favorite of Arab and other foodies is Lebanese cuisine. From Kibbeh and Hummus to Fattoush and Mix Grills, Lebanese cuisine has a range of sumptuous food that makes your heart content.
Experience the taste of Lebanon, here is a list of the top Lebanese and Levantine Restaurants in Dubai.
1. Café Beirut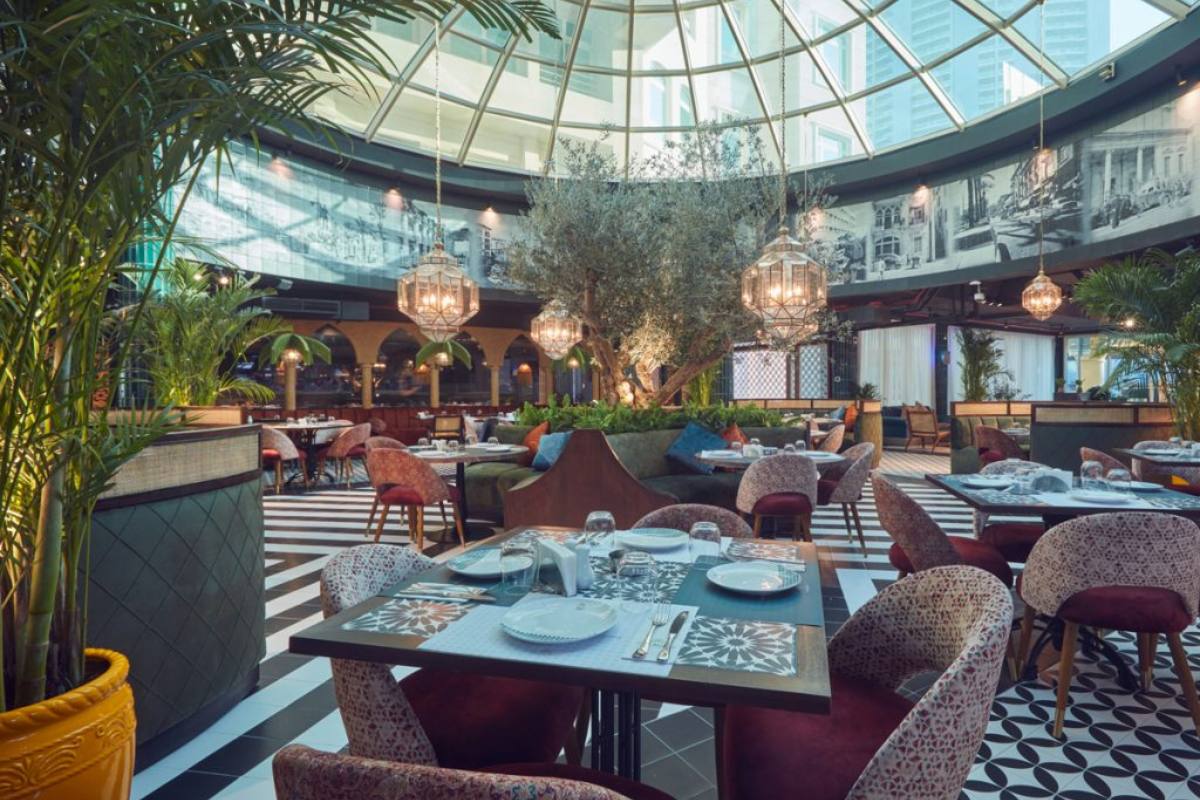 Café Beirut is one of those eateries that instantly transports us to Lebanon thanks to its vintage black-and-white portraits, traditional ceramic water feature, enormous olive tree, and Fairouz music playing in the background. Here, authenticity is key, with a spread of traditional Lebanese dishes prepared in honor of Beirut and its people. Both its hearty grills and its all-day breakfasts are the ideal ways to start and end the day.
Must try dishes include - Labneh with Zaatar, Fattet Café Beirut, Fattet Makdous, Kibbeh Nayyeh, Moutabbal, Falafel Tacos, Fried kibbeh, Fried Sambousik, Shawarma mix platter, Mawzet with oriental rice, Potato Chicken, Chicken Shawarma, Lebanese beef Burger, Cheese and Zaatar Saj, Um Ali, Baked baklava with ice cream and more.
Location: Downtown Dubai | Fairmont the Palm
Timings: Sun-Wed 08:30 am – 02:00 am | Thu-Sat 08:30 am – 05:00 am
Price: AED 105 for 2
2. Al Beiruti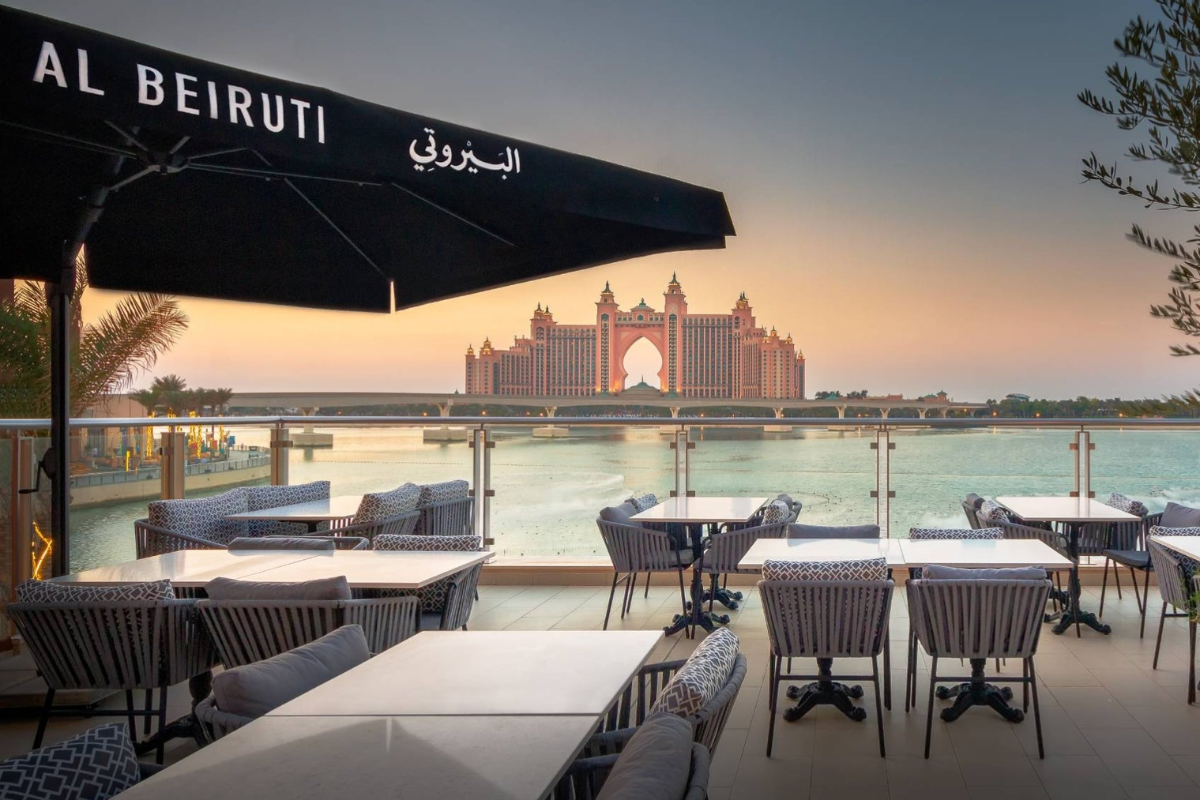 This well-known Lebanese restaurant combines a cozy café atmosphere with top-notch food. All the traditional Lebanese dishes, such as zaatar hummus, meaty kibbeh, delectable manakish, Lebanese coffee, and more, are available here. Al Beiruti is a great choice for breakfast, lunch, and dinner. It also has an expertly crafted shisha menu with all the traditional flavors, allowing you to even customize your shisha to your tastes.
Must try dishes from the menu include - Eggs & Sujouk, Shakshouka, Eggplant Fatteh, Mixed cheese platter, Al Beiruti Breakfast platter, Spinach fatayer, Tabbbouleh, Al Beiruit Aubergine, Baba Ghanouj, Nabulsi Cheese with zaatar, Cherry kebab, Tahini kebab, cheese rolls, Spicy Tawook, Grilled chicken wings, Chicken escalope, Ghazal Al Beiruti, Cheese Kunafa, Chocolate fondant and more.
Location: Al Safa | The Pointe, Palm Jumeirah | Dubai Hills Mall
Timings: 08:00 am – 02:00 am
Price: AED 200 for 2
3. Al Nafoorah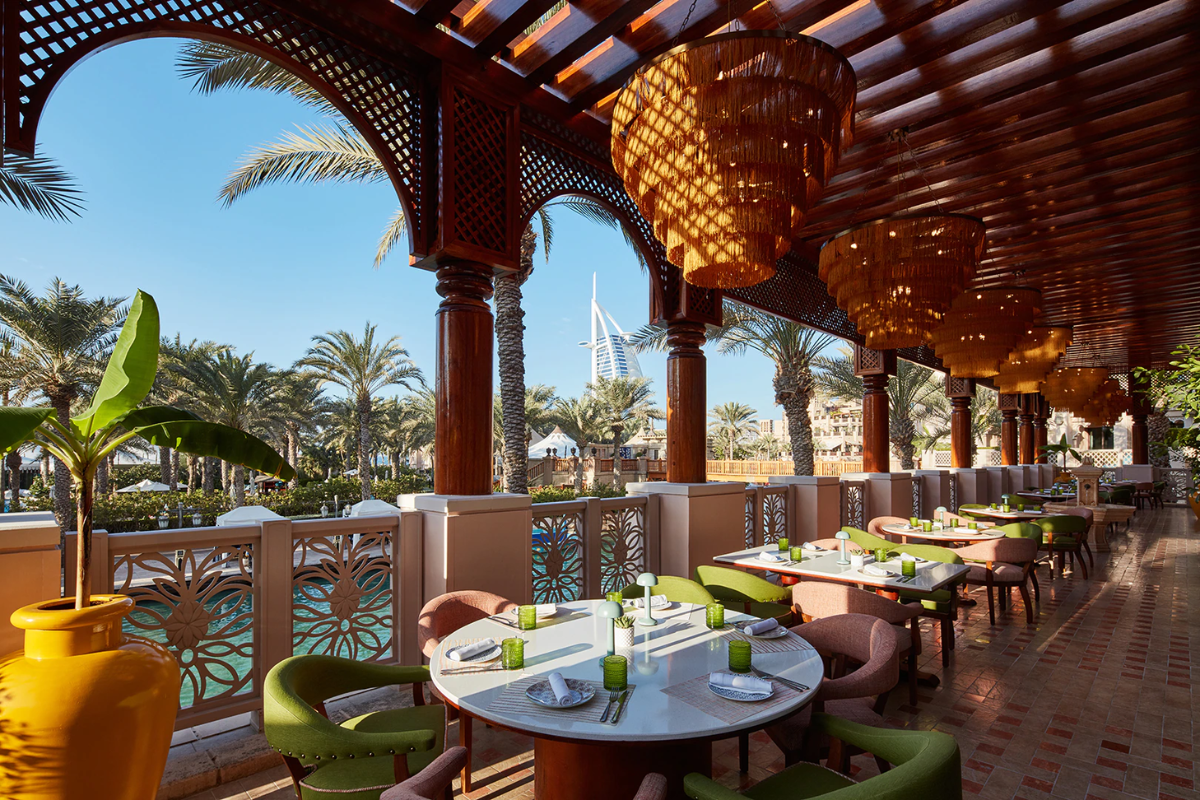 Al Nafoorah is the place to go if you're seeking a dining experience straight out of Arabian Nights. This award-winning restaurant features chef Ali Fouad's delectable Lebanese dishes in a stunning setting, complete with traditional recipes, live music, and opulent Arabesque decor. The menu includes everything from mixed grills to mezze and is inspired by the Berdawni Riviera - the city of wine and poetry. Order a variety of hot and cold mezze to start before tucking into whole Mediterranean Sea bass, grilled shrimp, and lamb chops on the charcoal grill for your main course. Along with other Lebanese specialties, they also serve Shisha and a variety of dishes like salads, soups, shawarma, and platters of mixed grill.
Location: Jumeirah Al Qasr, Madinat Jumeirah
Timings: 01:00 pm – 03:00 pm, 06:30 pm – 11:30 pm
Price: AED 450 for 2
4. Allo Beirut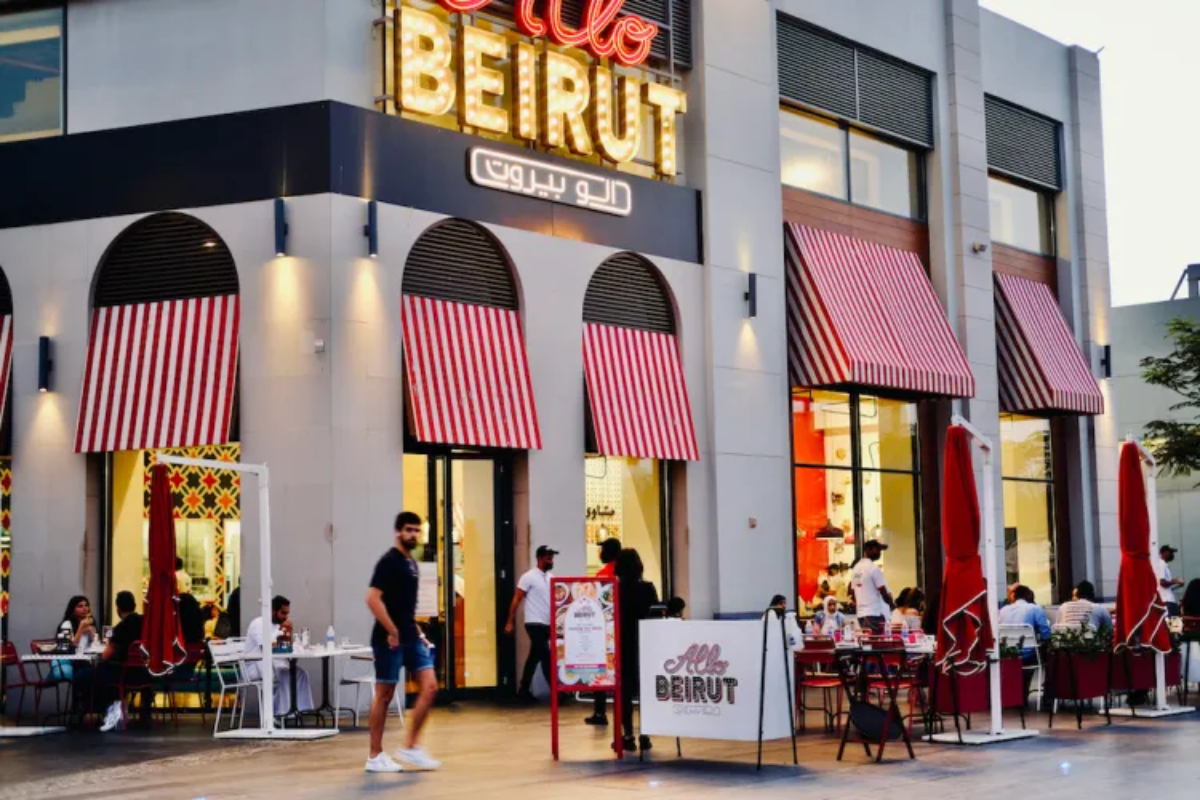 Allo Beirut is a popular budget street food eatery and is the place to get authentic Lebanese street food in Dubai. You can expect a masterful selection of mezze, including freshly blended hummus and crispy lamb kibbeh, as well as some of the region's most popular grilled kebabs and freshly chopped salads. Punchy garlic, fragrant parsley, creamy tahini, and tangy pomegranate are all key ingredients in this menu that avoids fuss and maximizes flavor.
Must try dishes are – Spicy Potato, Cheese rolls, Hummus & shawarma, Fattoush salad, Allo Beirut hummus, Hummus Beiruti, Zaatar & cheese manakish, Spicy cheese manakish, Chocoba saj, Pizza Fatayer, Crispy chicken burger, Soujok Shawarma, Chicken Fajita, Allo Beirut Pizza, Meghleh, Knefeh and more.
Location: City Walk |Time Out Market | Al Warqa | Al Barsha | The Walk JBR
Timings: Open 24 hours
Price: AED 105 for 2
5. Ibn Al Bahr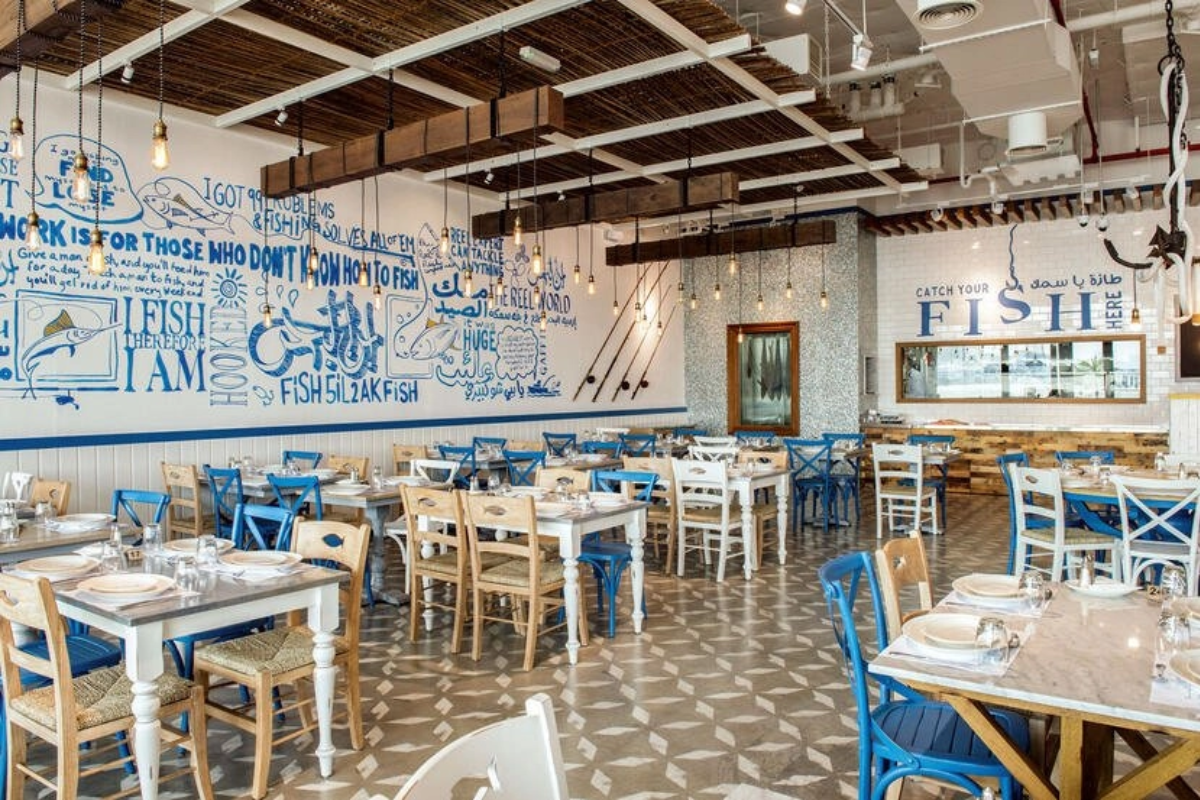 Ibn AlBahr highlights the seafood part of Lebanese cuisine by serving its customers fresh daily catches at per-kilo prices. Its lovely waterfront location on the Palm Jumeirah blends seamlessly with its fish-centric theme, and the plentiful mezze complements the filling mains. Before you start eating, choose what you prefer from the iced display and how you want it to be prepared.
Must try items from the menu includes – Crispy Calamari, Spicy Octopus, Shrimp Fatteh, Grilled Squid Provencal, Fried Cauliflower and Eggplant, Mussels, Fish Tabbouleh, Shrimp Cocktail, Hummus with pine nuts, Mohammara, Fish Curry, Fish Kebab, Fisherman's friend, Virgin Colada, Life Lesson and more.
Location: Club Vista Mare, Palm Jumeirah
Timings: 08:00 am – 12:00 am
Price: AED 295 for 2
6. Al Safadi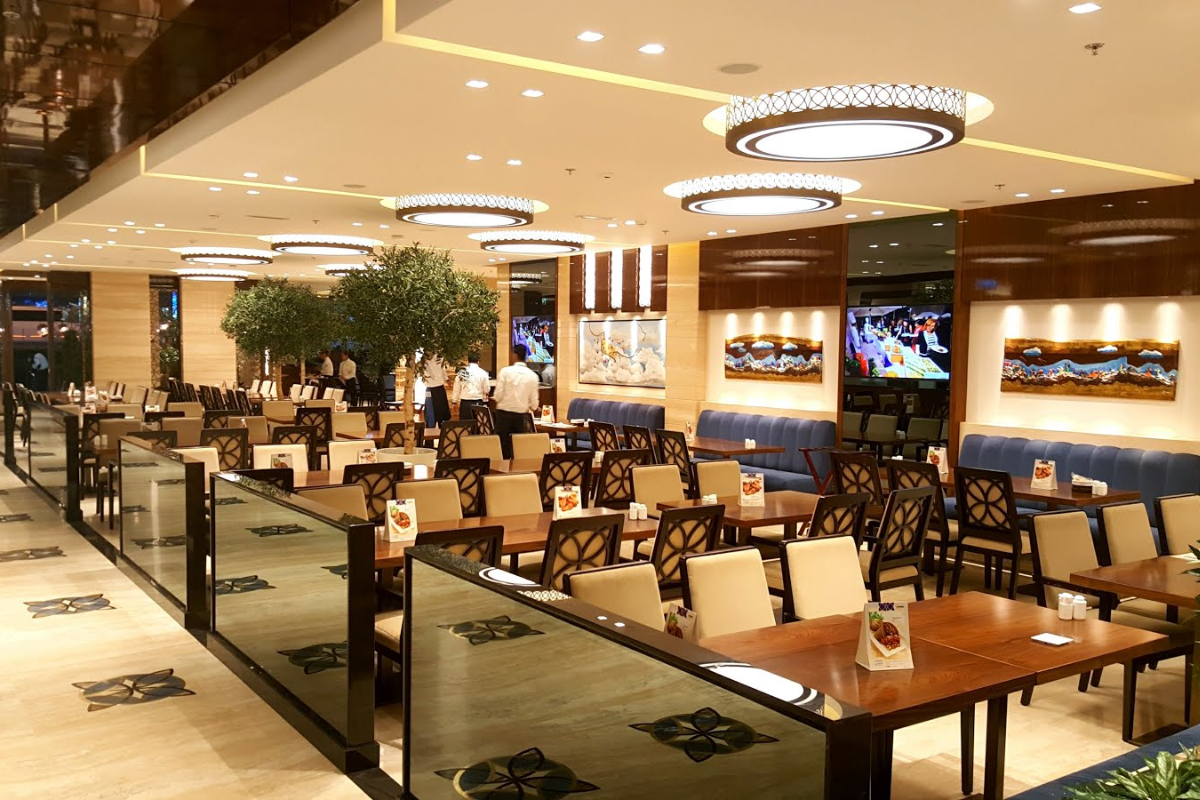 Food that tastes like homemade dishes is the secret behind Al Safadi's popularity.  The restaurant makes a statement with rich Mediterranean colors, a laid-back atmosphere, and, of course, those breathtaking sea views. Its menu delves into the best of Lebanon with countless options for mezze, biriyani, grilled meats, and shawarma, while early risers should take advantage of its fantastic breakfast. The plates will be genuine, the portions will be generous, and the prices will be reasonable. Perfect for family gatherings when you're craving Levantine favorites. Do try their famous shish tawook chicken kebabs when you visit.
Location: Al Rigga | Trade Centre Area | Al Safa | Motor City | The Pointe, Palm Jumeirah
Timings: 08:30 am – 02:00 am
Price: AED 225 for 2
7. Mantoushe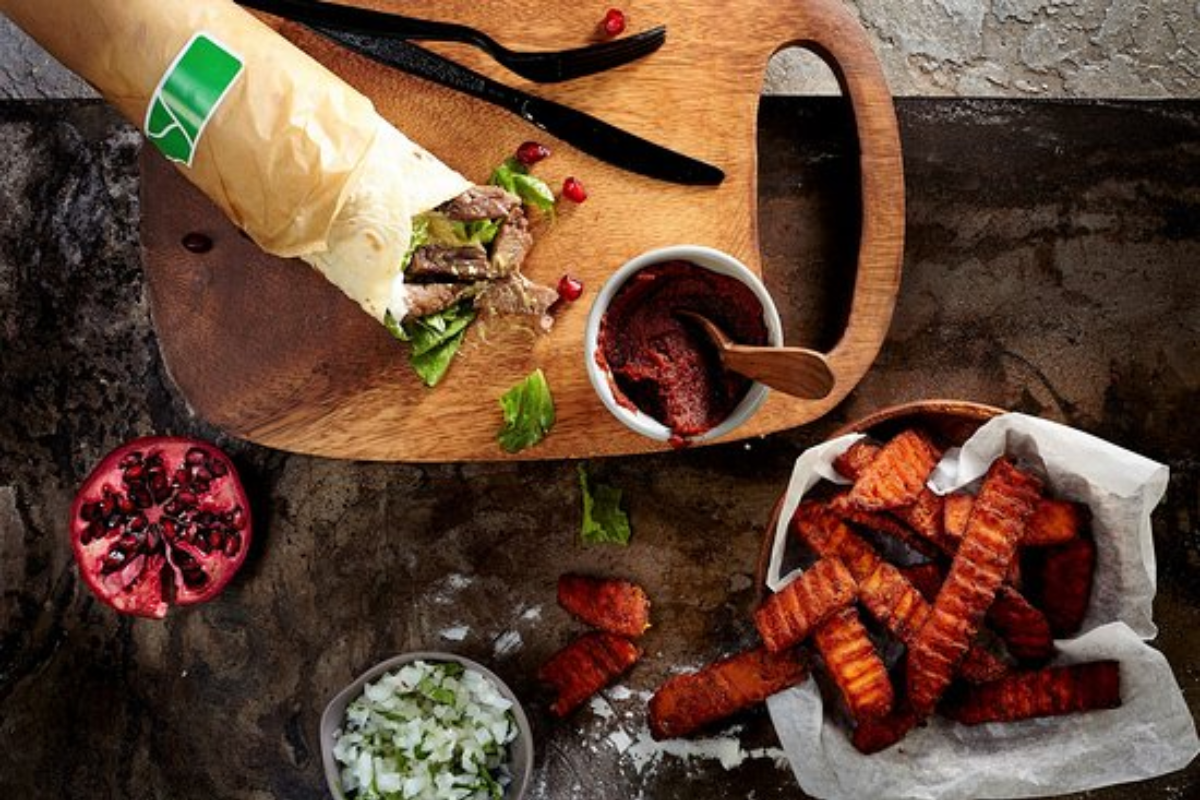 Mantoushe is a Lebanese fusion restaurant that is created with a whole new set of flavor combinations that will make your taste buds curious with excitement. This unique eatery in Dubai offers its customers a novel dining experience by serving some of the best healthy options in Lebanese cuisine, such as sandwiches, wraps, salads, and manakeesh. Everything they make is preservative and addictive free – something they #RealFood. By Combining Falafel and Guacamole they give a whole new meaning to fusion cuisine. Mantoushe also provides catering for parties and other special occasions, so if you want to spice up your event, order food in their specially designed food boxes.
Must try items from the menu are – Steakmous, Chicado, Steak-out, Falafaguac, Buffalo Chicken, Steakwarama, Mr. Draper, Quinowama, Sweet potato fries and Fotoush Mantoush. Do try their various kinds of hummus in their unique Hummus Bar – Siracha, Sundried-Tomato, Guacmous, Jalapeno Mint or Beeetroot.
Location: Media City | Business Bay | Motor City (Delivery Only)
Timings: 09:00 am – 11:00 pm
Price: AED 100 for 2
8. Em Sherif Café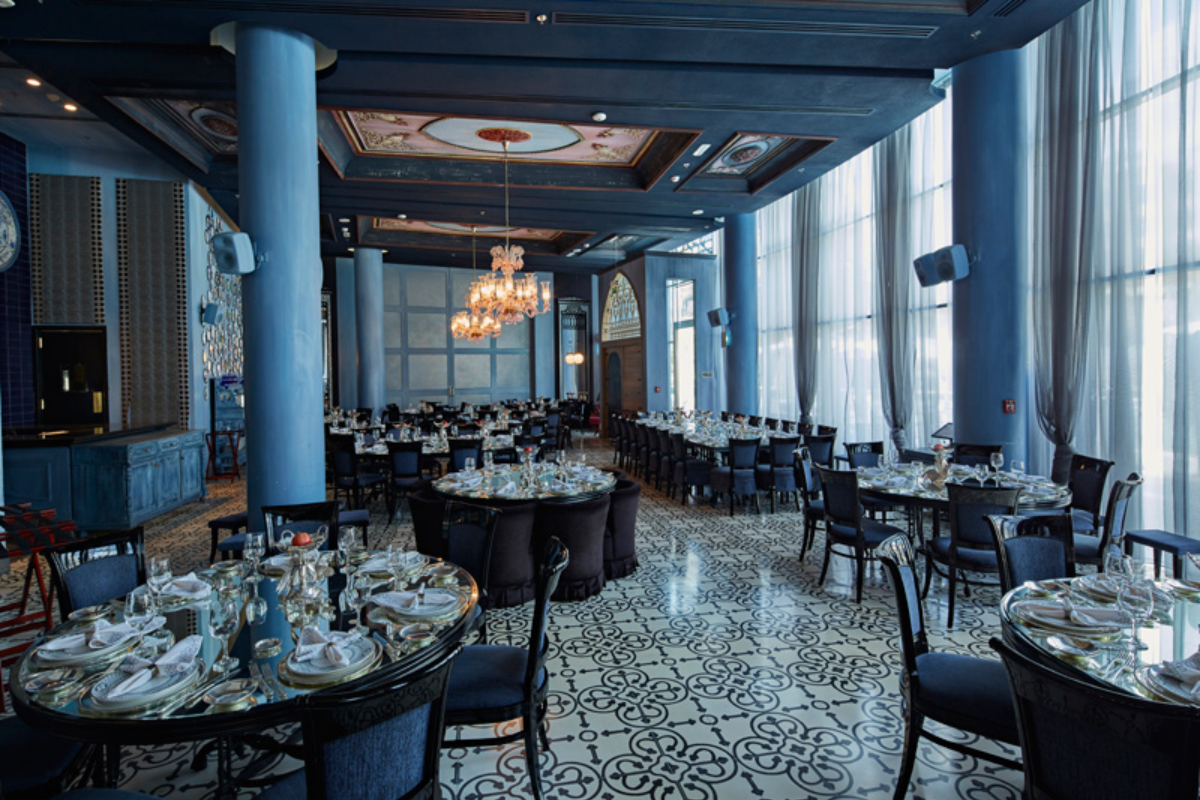 This well-known Beirut restaurant's outlet in Dubai has garnered praise ever since it first opened. Its prime location in the center of Downtown Dubai provides excellent sightseeing opportunities in addition to outstanding Lebanese cuisine. Live folk music, plush banquettes, Ottoman-style mirrors, and brilliant blue walls all contribute to the party-like atmosphere created by the restaurant, which was the idea of chef and owner Mireille Hayek. 32 small dishes, including hot and cold mezze, tender meat and fish, and a range of traditional desserts, would be served to the table instead of a menu. Do visit this eatery to instantly travel to Beirut and fall in love with the deliciousness of Lebanese cuisines.
Location: Manzil, Downtown Dubai
Timings: 10:00 am - 01:00 am
Price: AED 170 for 2
9. Al Hallab Restaurant and Sweets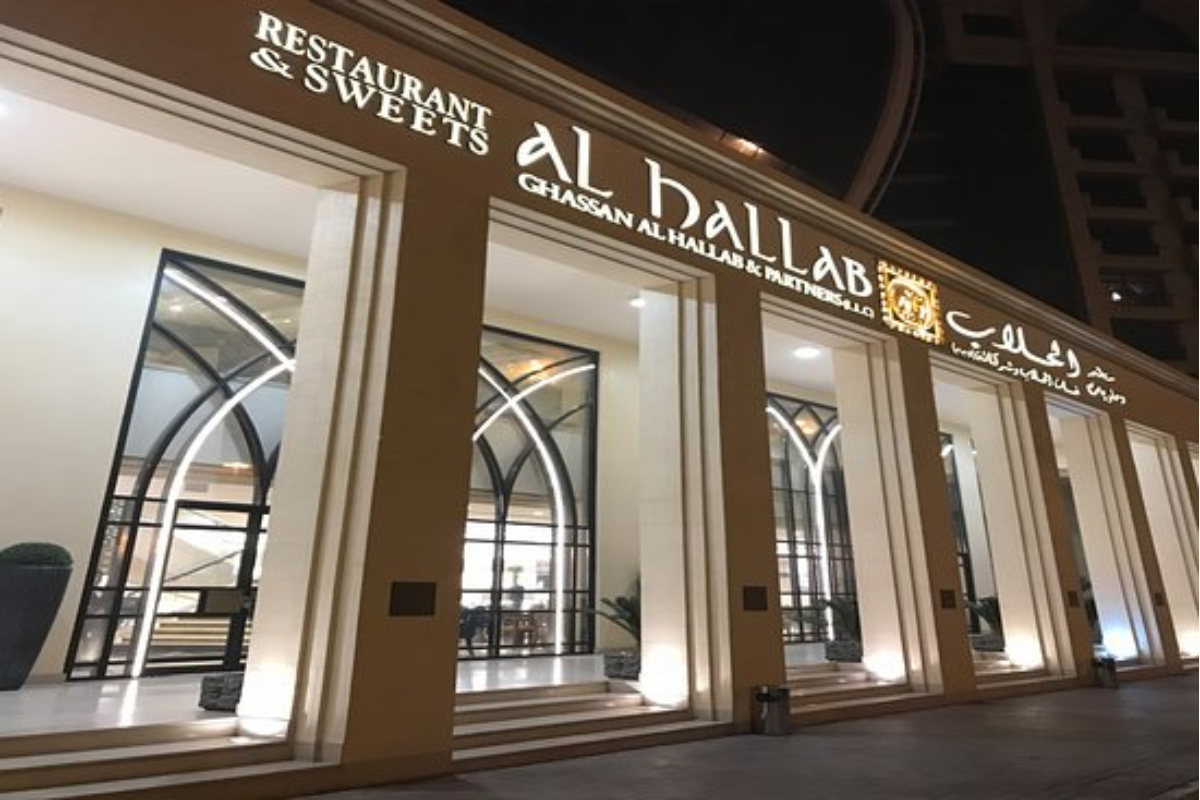 Al Hallab is another well-known Lebanese restaurant in Dubai that you must try out. It offers a diverse menu of dishes made with the most authentic flavors of Lebanon. This all-around restaurant welcomes visitors with a pleasant atmosphere and serves delicious food, including mix grills and cold and hot appetizers. It's the ideal place for intimate family lunches and spontaneous hangouts with friends. Those who are regulars here know to always order the expertly grilled shish tawook, falafel platter, and creamy hummus. The restaurant also offers a wide variety of steak and seafood in addition to the iconic Kunafa dessert. Al Hallab is the perfect setting if you want to experience the popular regional flavors of Lebanon.
Location: Garhoud | Dubai Mall | Mall of the Emirates | Downtown Dubai
Timings: 11:00 am – 12:00 am
Price: AED 185 for 2
Honorable Mentions
Abd El Wahab
Bait Maryam
Karam Beirut
Samakjé
Also Read: