Dubai has been manifesting a remarkable inclination towards art and design through its landscapes and initiatives. With art galleries and museums established around the city, local and international artists have embraced Dubai as their home ground. Popular for its architectural marvels and ever-evolving skyline, the city itself has turned into a canvas that showcases visionary design. Adding to Dubai's design portfolio is Dubai Design District, a purpose-built community solely dedicated to design, fashion, and culture.
Immerse yourself in the world of art and design letting the boundless creativity of Dubai Design District work its magic. Learn more about this picturesque design destination in Dubai.
Dubai Design District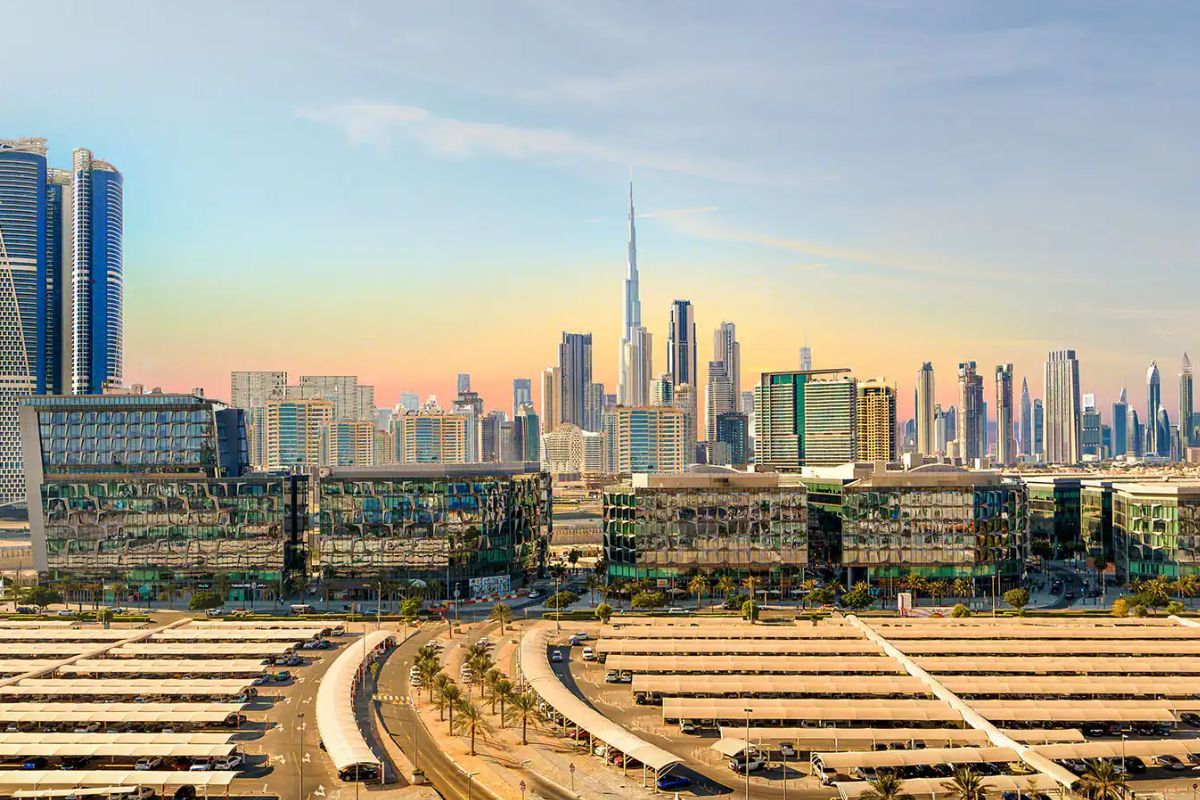 Established in 2013 by the TECOM Group, Dubai Design District or d3 is a community in Dubai featuring vibrant galleries, collaborative workspaces, and unique retail offerings. This design destination in Dubai showcases exceptional talents and invites you to a realm where design, art, and fashion seamlessly come together.  Many startups, entrepreneurs, and leaders in the design sector have considered this district as their home. This place celebrates creativity, design, and art in its purest form. At Dubai Design District, you can explore an array of concept boutiques, art galleries, and studios where the region's top fashion and interior designers showcase their creations. The district showcases the latest trends in fashion and thereby attracts fashionistas from around the city. This thriving community has helped artists to draw inspiration and encourages them to explore fresh viewpoints and transform ordinary things into extraordinary creations.
From top-notch art pieces to hosting creative events, this design district in Dubai aces it all. Confused about where to start your creative journey at Dubai Design District? Here is what to expect at d3.
What to expect at Dubai Design District
Commercial Spaces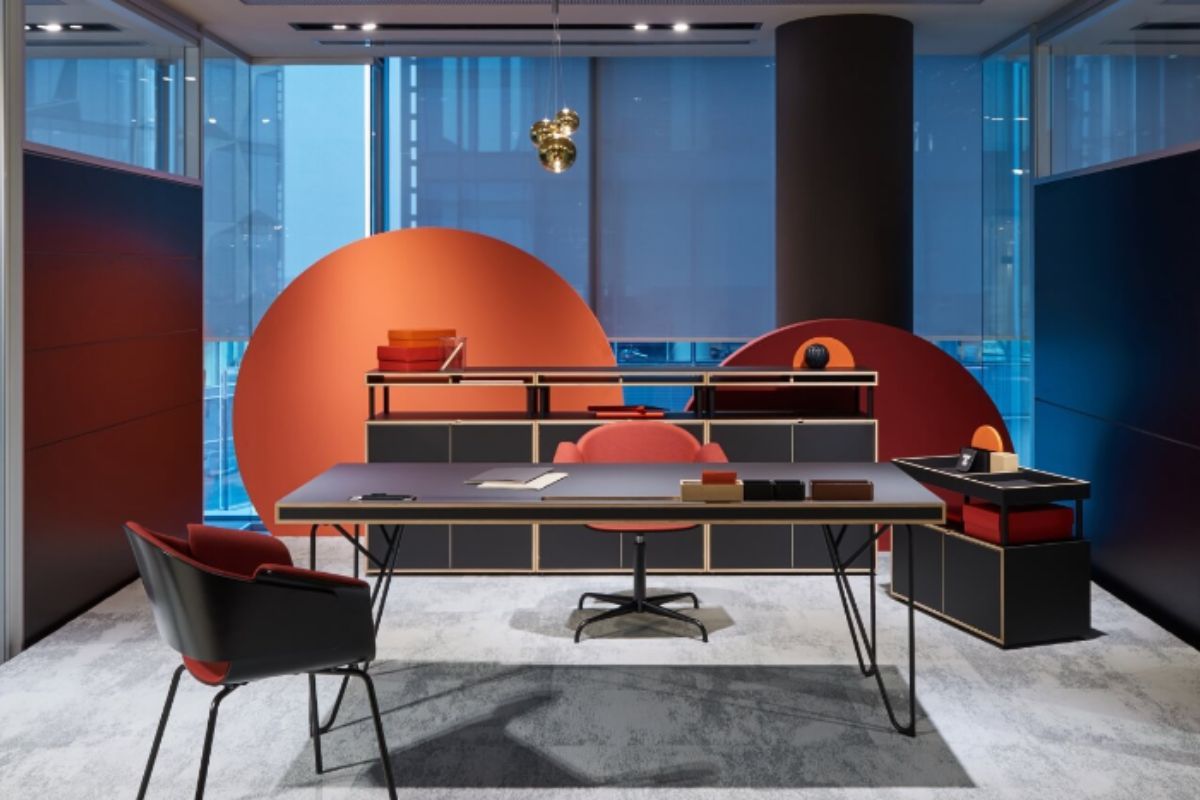 Want to set up your space at a place that helps you dream higher? D3 offers wonderful commercial spaces where you can set up your businesses like multiple retail, F&B, and wellness in their neighborhood. The office spaces in d3 are designed to be appealing and flexible and also meet high standards. Their spaces give you the option of keeping exposed ceilings and retaining the 'raw' features of the place. From inspiring offices to impressive ateliers, you can turn these workspaces into an extension of your unique creativity. The strategic and central location will help boost your business. These spaces are LEED-certified and Grade A buildings with easily obtainable Freezone/Local custom codes.
Co-working Spaces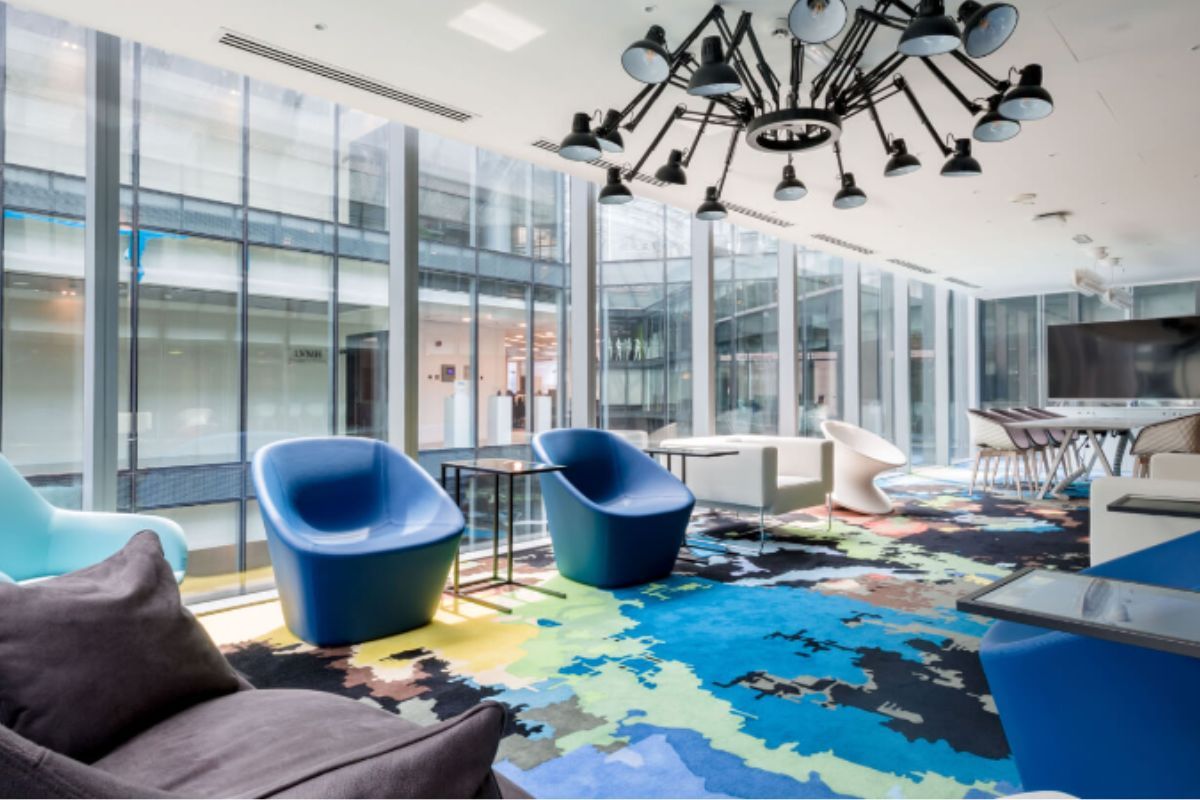 Book the perfect workspace for freelancers and remote workers at Dubai Design District. Their co-working spaces are equipped with world-class amenities. The coworking spaces in d3 have transformed the way professionals work by offering the necessary tools and resources to boost productivity. These spaces create an environment that encourages natural collaborations and offers a support system for both companies and individuals. The space provides easier setup and various utilities like high-speed internet. You can also engage in late-night cram sessions or early-morning brainstorms as they offer 24/7 building access. The package provides complimentary facilities like meeting rooms and common areas where you can chill and take a break. They also have a full-fledged pantry. They have daily and monthly individual memberships.
Various Retail Options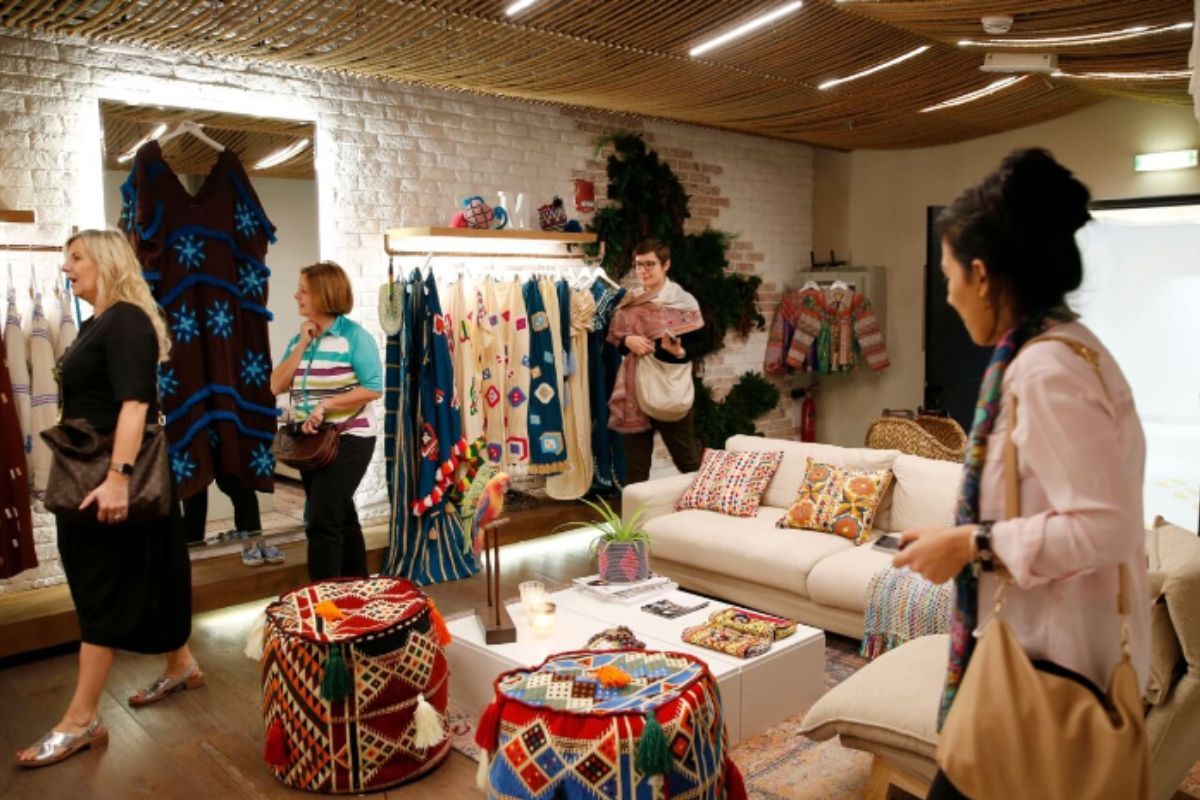 Dubai Design District is not just a perfect place to work and get inspired, but also to just chill. This vibrant neighborhood offers a mix of shopping, dining, contemporary art, design, and exciting events that will inspire you. Visit the cute cafes to sip on perfectly blended coffee while taking in the urban skyline scene. You can also have a fast lunch in a lively atmosphere or treat yourself to a memorable dining experience. From stylish boutiques, showrooms, and galleries to a great selection of restaurants and cafes, d3 has what it to be a shopping hub. Spend your free time by visiting the art galleries like Art Hub, Gallery Ward, Citizen E Gallery, and Sconci Art Gallery where you can enjoy artwork inspired by UAE culture.
Warehouse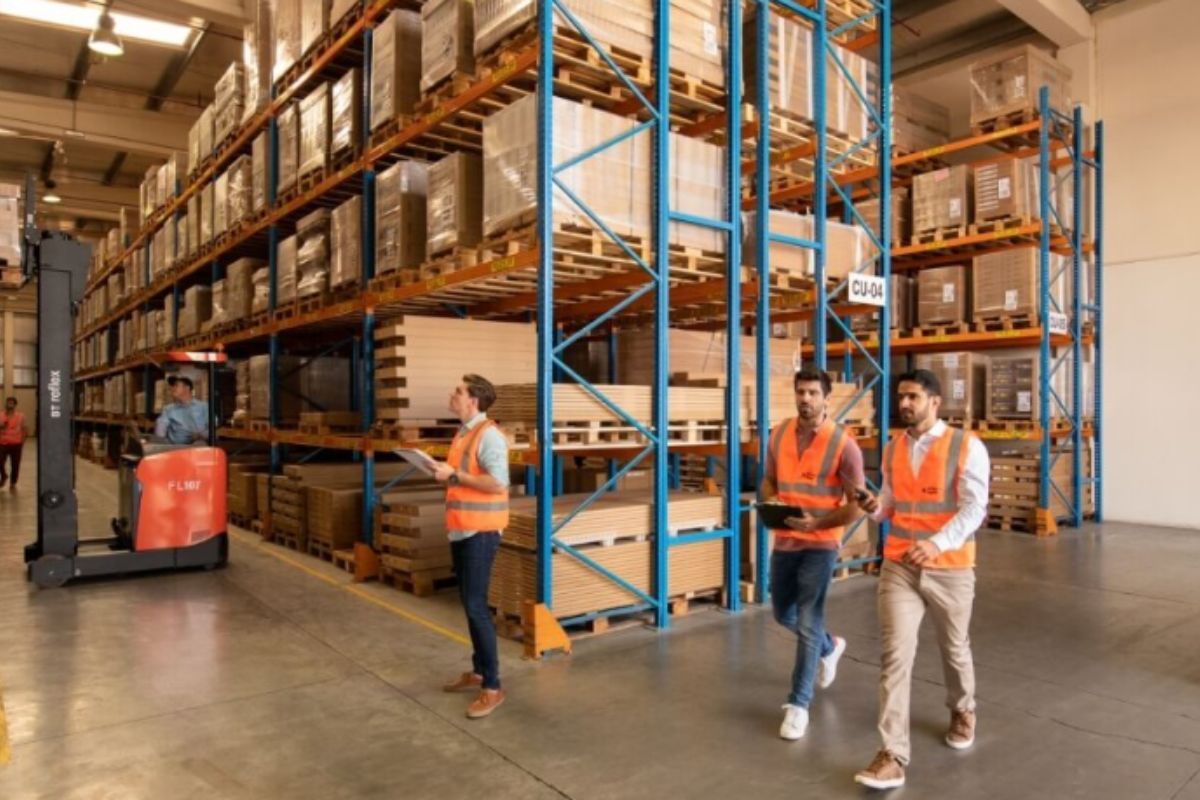 Looking for great warehouses to optimize your business logistics? Check out the multipurpose warehouses at d3 where you can find spaces ranging from 5000 to 11000 square feet. These warehouses come with pre-existing infrastructure and top-notch construction standards. Their commercial spaces also come with basement storage spaces which you can utilize for your business. These storage facilities provide a secure and convenient option for businesses in need of additional space to store their goods or inventory. The warehouses are equipped with internal light fittings, multiple units, state-of-the-art fire protection systems, on-site parking and loading areas, sliding main doors, and 24/7 security.
in5 Centres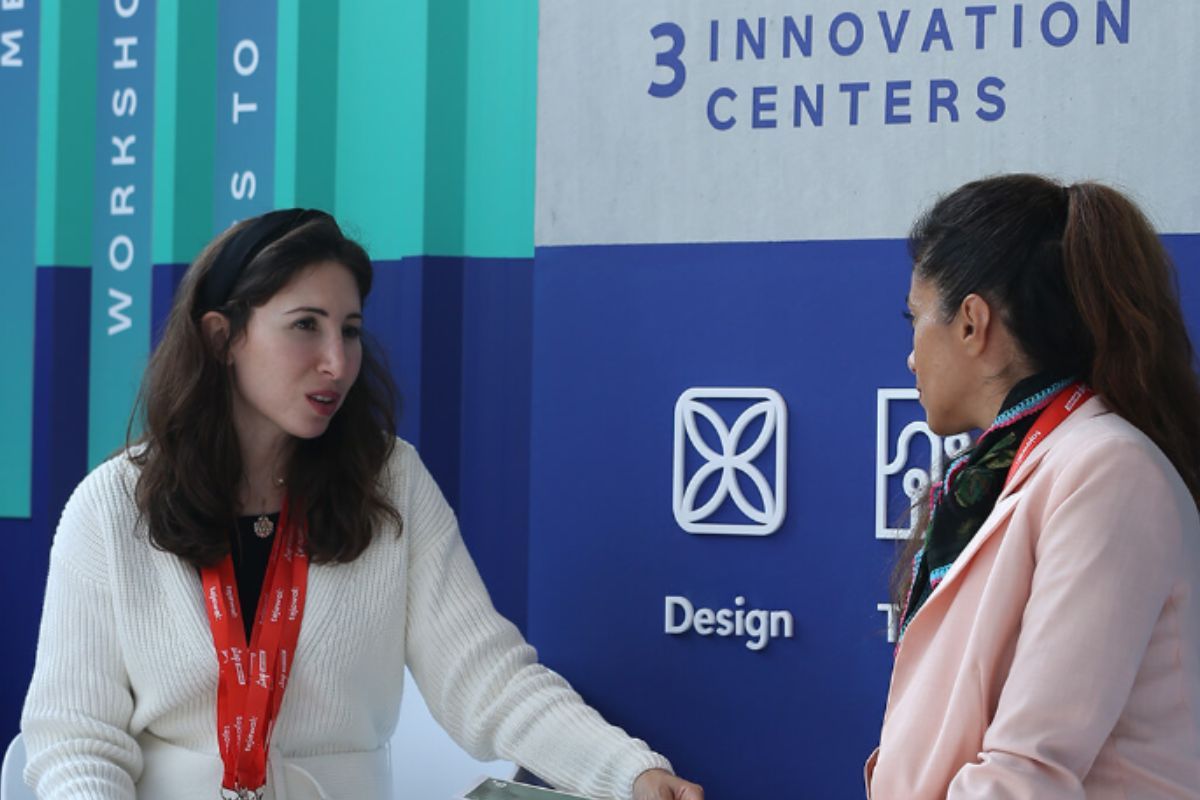 Dubai Design District is home to in5, a great platform for entrepreneurs and startups in the region. in5 has an amazing portfolio that boasts over 500 businesses and 3 innovation centers. in5 offers a comprehensive support system with its array of creative spaces, training and mentorship programs, networking events, and opportunities to connect with investors. Through its training and mentorship programs, in5 equips individuals and businesses with the knowledge and skills needed to thrive in their respective industries. Students and entrepreneurs can benefit from their business incubation programs and annual memberships. You can also make use of the venue and facilities of in5 which includes multipurpose halls, meeting rooms, editing suites, and prototyping labs.
GoFreelance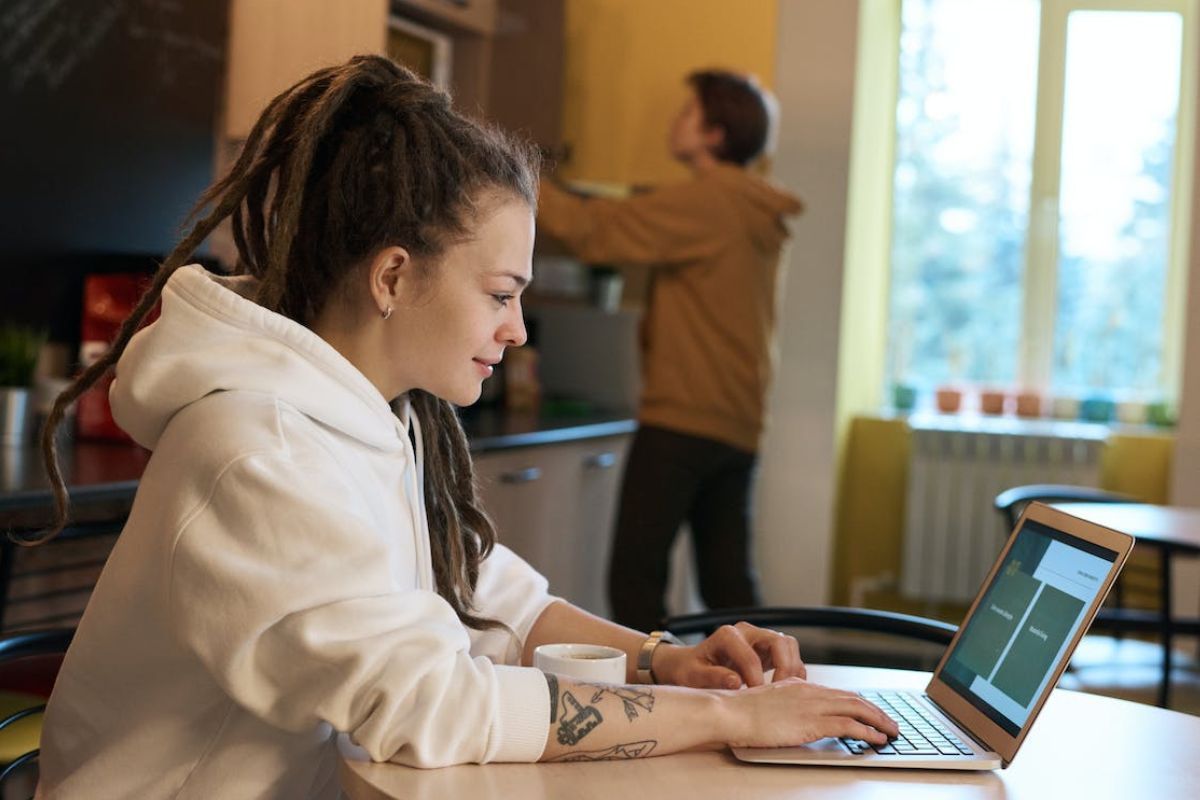 If you believe in your talent and are looking forward to an independent career, join their GoFreelance community. GoFreelance makes your freelancing journey easier by simplifying the process and providing you with the necessary products. As a freelancer, you can gain access to exclusive opportunities to find and bid on projects. You can expand your professional network through Marketplace, an online platform specifically designed to support freelancers in connecting with potential clients and collaborators. They also provide employment visas for 1 or 2 years. Register for their freelance program on their website.
Things to do at Dubai Design District
Explore the world of design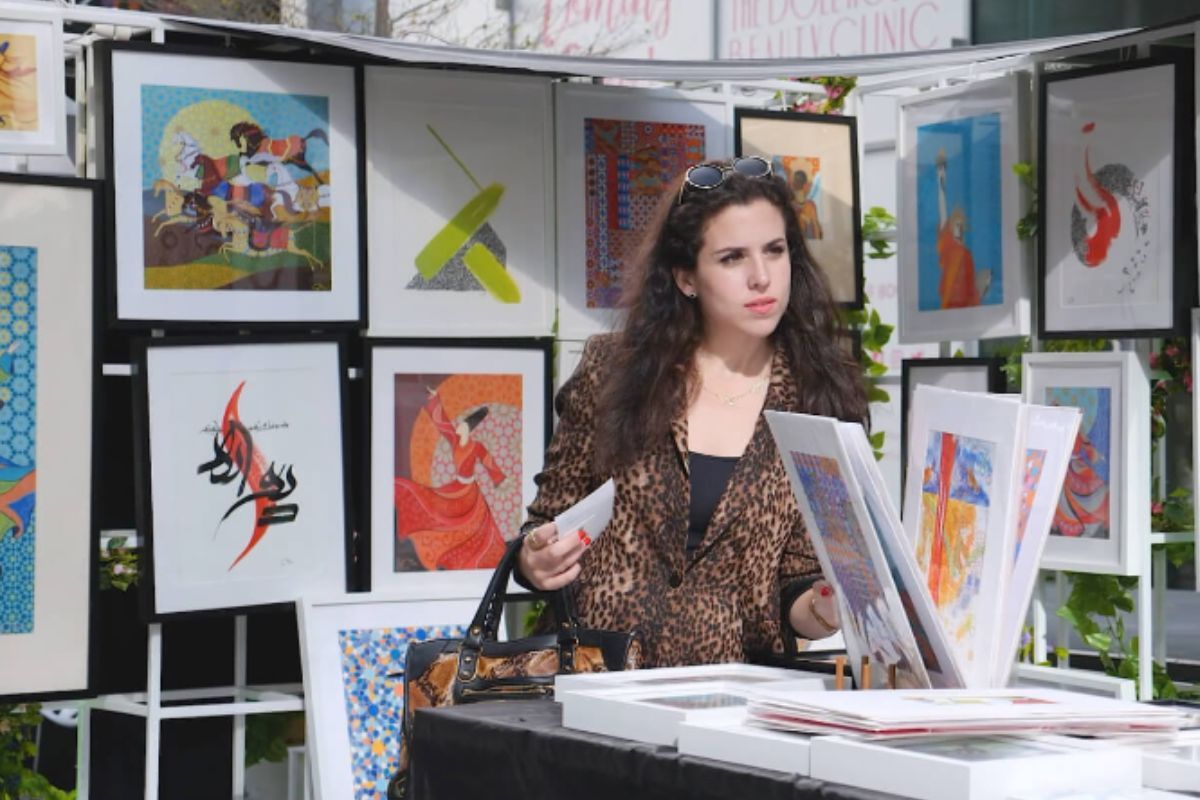 D3 is a hub of creativity, innovation, and talent development in Dubai. D3 plays a vital role in cementing Dubai's position as a UNESCO Creative City by nurturing and showcasing local and international talent. It fosters a design ecosystem that supports students, startups, and ideas while providing a platform for connection and collaboration. D3 is at the forefront of the creative scene with the Dubai Institute of Design and Innovation, the in5 Design startup incubator, and 385 companies. Dubai Design District has been the strategic partner for Dubai Design Week, the hottest creative platform for fashion and innovation. You can take a walk around the neighborhood to enjoy the creative works of various artists in the form of installations and wall art.
Sip your coffee in style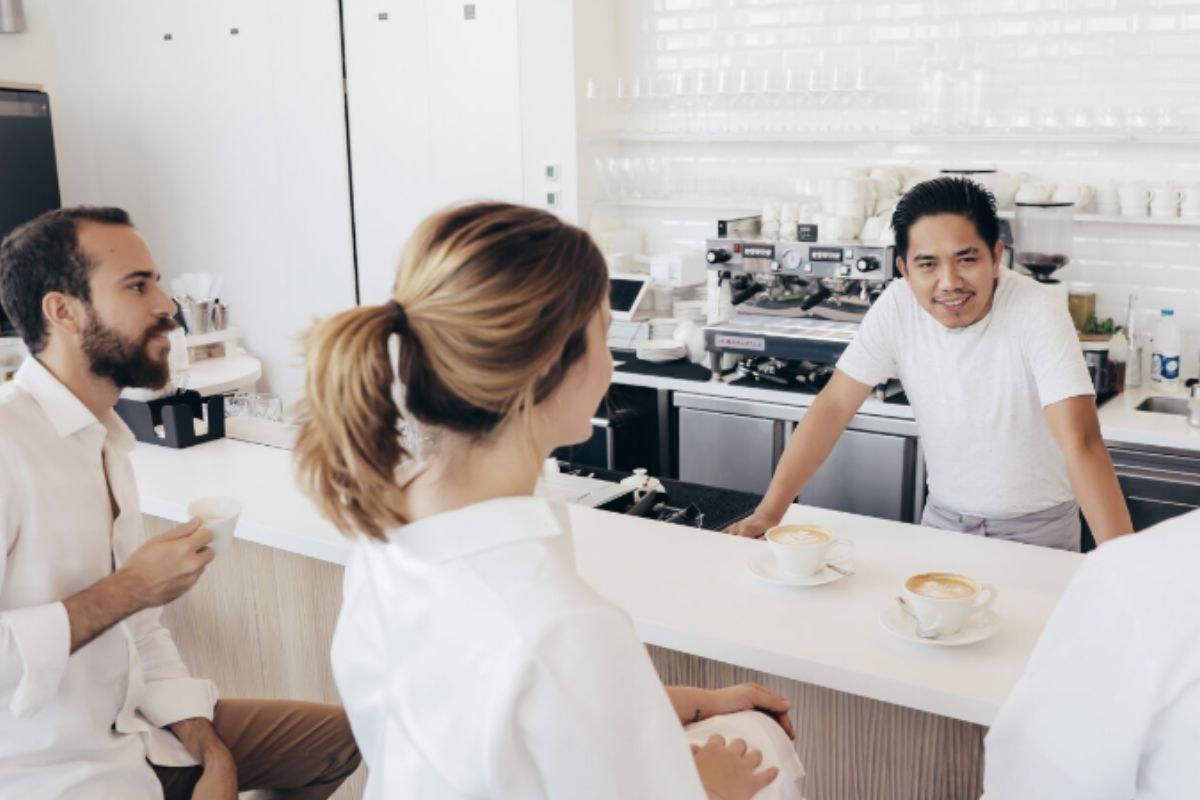 Dubai Design District is home to many cafes and restaurants that drench in beautiful interiors and picturesque settings. From French Bistros to cute cafes, you can treat yourself to mouth-watering dishes that can be a perfect fit for your aesthetic gram. These cafes also boast mesmerizing views of the urbanscape. The district also offers a vibrant atmosphere for a quick business lunch or an unforgettable dining experience.
Catch up with latest trends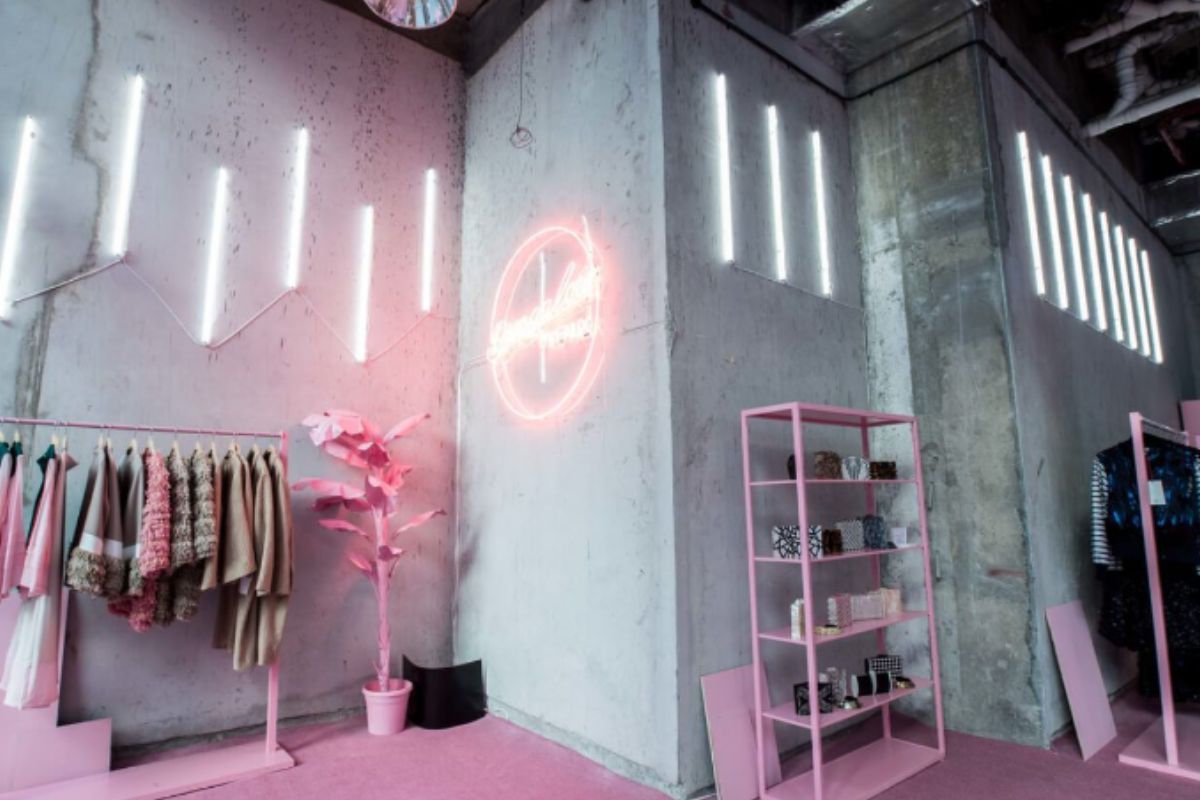 At d3, you can find the trendiest shopping destinations and concept stores in town. This design destination is home to over 20 luxury and boutique retailers that specialize in homeware and furniture. You can also visit the beauty stores to treat yourself to a luxury pampering session.
Indulge in diverse recreational activities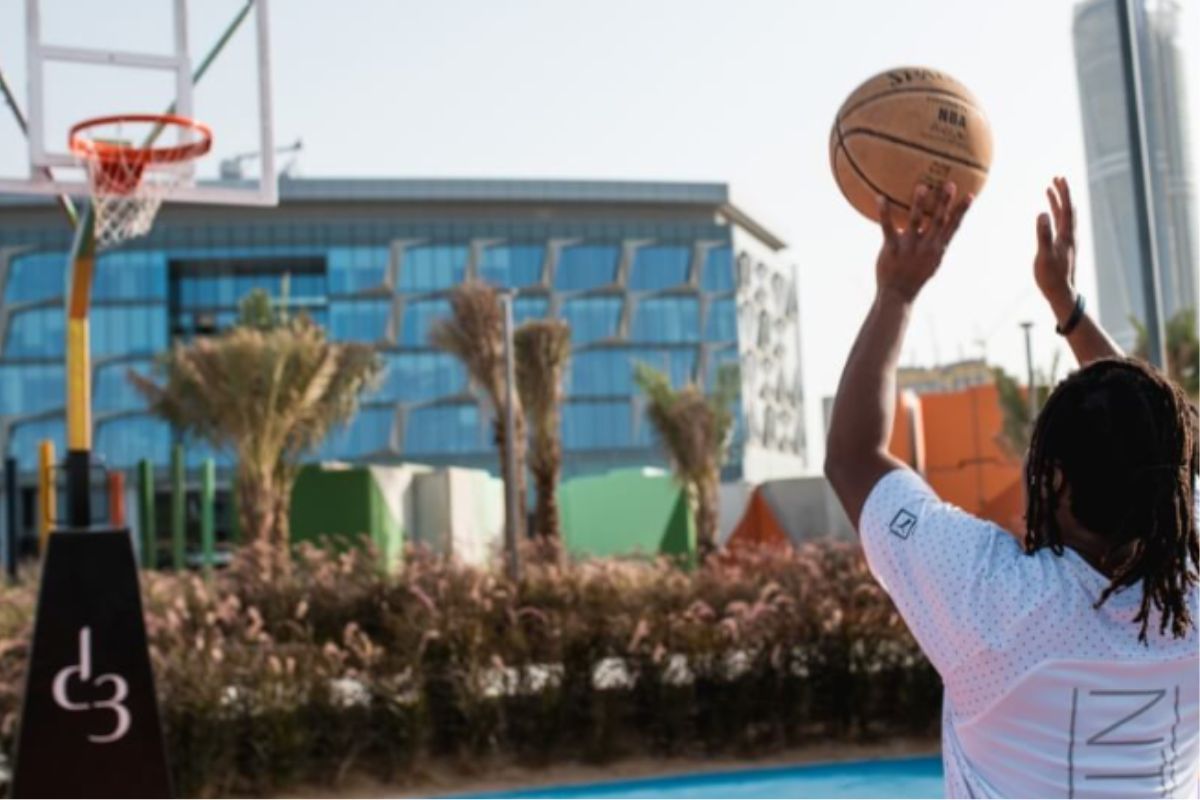 Beyond the world of design, Dubai Design District is a world of experiences. It is a wholesome community with recreational facilities, wellness centers, and open parks. Experience the vibrant nightlife of d3 by immersing yourselves in the exceptional atmosphere with live music, captivating performances, and a calendar full of exciting events. Visit The Block Park to escape from the hustle and bustle of the city. It is the nation's first urban beach park situated on the picturesque d3 Waterfront. At the park, you can engage in physical activities and stay fit, with its courts, parks, outdoor seating, and entertainment areas. There are many wellness and fitness facilities in the neighborhood where you can stay fit.
How to reach Dubai Design District
Dubai Design District is located near the heart of Dubai. The strategic location of this design destination provides easy access via all major highways of Dubai. If you are planning to visit Dubai Design District via metro, take the red line and get down at Burj Khalifa/Dubai Mall metro station and take the bus D03 that will take you directly to the location. If you are planning to travel by bus, visit RTA Journey Planner to know which bus to take from your desired location. Dubai Design District also has a marine transport station.
Also read: