Wellness retreats in Dubai might come as a surprise with the city's reputation of being the most happening place. In this bustling city of Dubai, there lies a haven for those seeking tranquillity and rejuvenation. With the vibrant lifestyle and hectic schedules, wellness retreats are slowly gaining popularity in the region. These retreats help you get back your physical and mental strength and also work on rebuilding all the balance in your life.
Looking forward to a short-term escape from this fast-paced world? Here are the popular wellness retreats in Dubai you need to check out.
Mandarin Oriental Jumeirah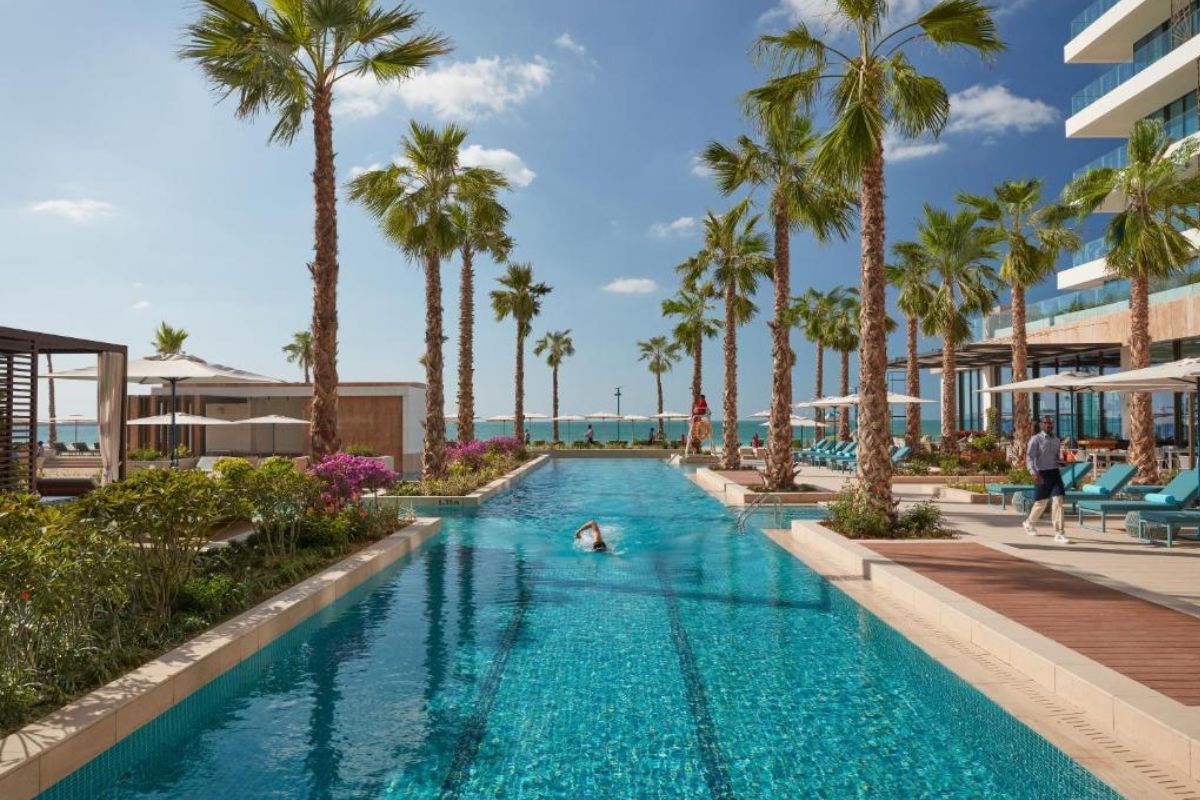 Mandarin Oriental Jumeirah is a chic resort nestled by the Arabian Gulf. Popular for its spa and wellness programs, Mandarin Oriental is spread across 2000 square meters featuring nine treatment rooms, a fitness center, and heat and water experiences. They offer holistic forms of exercise and beach-based classes.
Mandarin Oriental has launched ReEnergise & Reset, a well-being program aimed at restoring physical, mental, and emotional balance. The program offers three-day and one-day retreats. The three-day retreat program focuses on detoxification, reducing fatigue, and strengthening immune response while the one-day retreat will help you rejuvenate your body and mind. Both programs feature nutritional consultations, personal training sessions, de-stressing massages, and a plant-based menu. The three-day retreat is priced at AED5500 while the one-day retreat is for just AED2750. To check out the detailed schedule of the retreat program, visit their website.
Location: Jumeirah Beach Road, Jumeirah 1
The Retreat Palm Dubai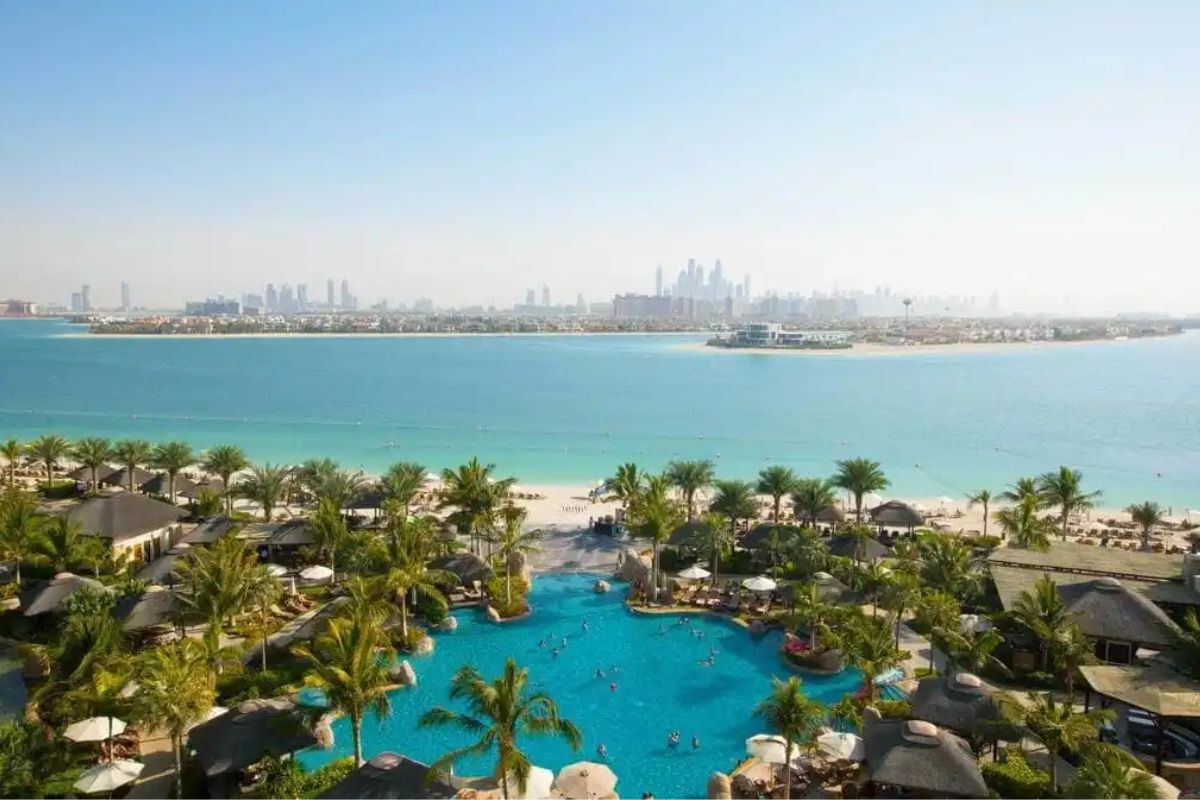 The Retreat Palm Dubai MGallery by Sofitel is a beachfront resort popular for its wellness programs. The Retreat is named the first five-star wellness resort in the UAE by the Dubai Department of Tourism and Commerce Marketing. This wellness resort meticulously combines comfort, modern design, and appealing discovery to create the magic it is today.
The Retreat Palm is home to Rayya Wellness, popular for their holistic bespoke health and wellness programs and packages. The wellness center houses a luxury spa, a state-of-the-art fitness center and gym, and a wellness clinic. You can choose from a range of all-inclusive retreat packages that include outdoor and indoor treatments. Their wellness retreat packages range in duration from three days to two weeks. Renew, Relax, Revive, Revitalise, Reshape, and Rebuild are the retreat packages offered at Rayya Wellness. Each of these packages aims at achieving different goals. Renew focuses on detoxing and cleansing, Relax on Yoga and mindfulness, Revive on emotional well-being, Revitalise on overall healthier appearance, Reshape on fitness goals, and Rebuild on weight management. These wellness programs include wellness sessions, mindful eating, aroma and color therapy, massages, sauna, and more. Check out their website to learn more about their programs.
Location: East Crescent, The Palm Jumeirah
Talise Spa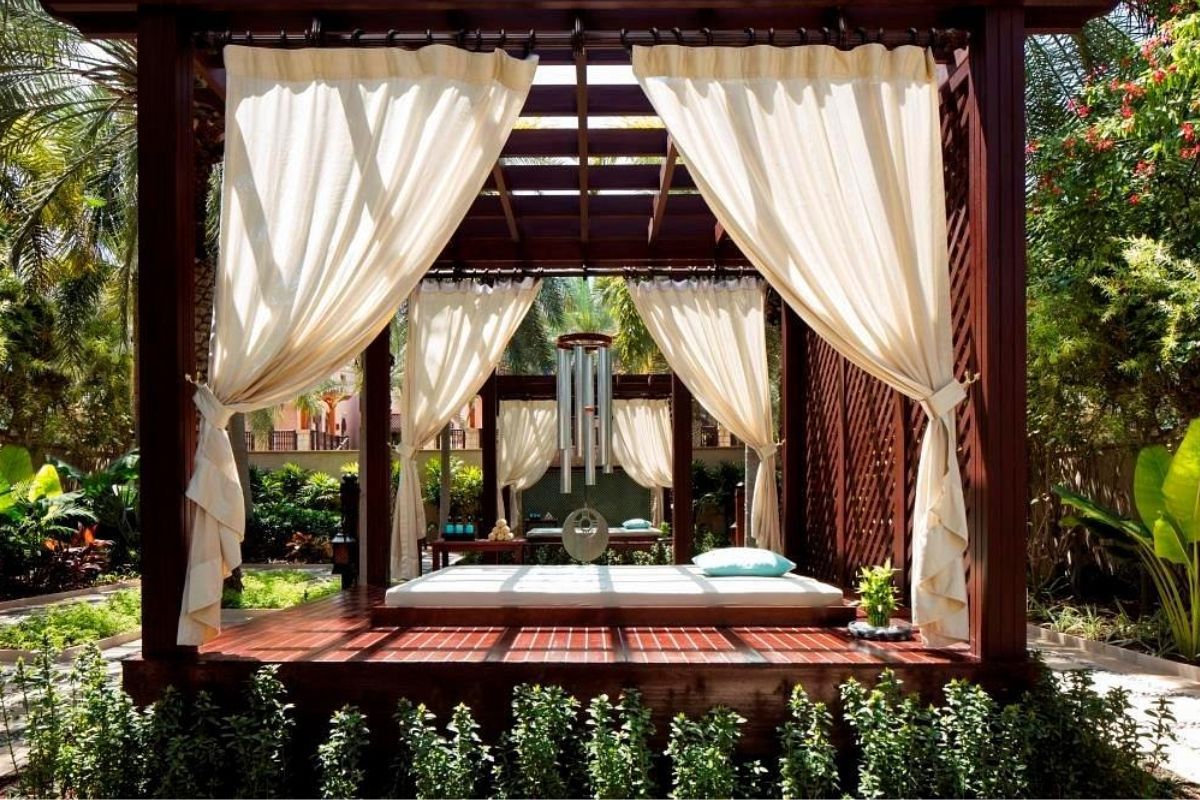 Talise Spa is a holistic wellness destination popular for its multi-dimensional wellness services. Their wellness programs are pillared on mental wellness, mindful movement, internal well-being, and restoration. Nestled in Jumeirah Al Qasr, this wellness center has programs for all, from wellness enthusiasts to pregnant women.
The wellness retreat service at Talise Spa includes 3-, 5- or 7-days packages. The three-day program includes 6 activities of your choice while the five-day and seven-day programs include 10 activities and 14 activities respectively. You can choose from different packages based on your goals like maintaining focus, destressing, creating a sleep pattern, women's support, prenatal coaching, detoxing, and recharging. They also have a special family wellness program where you can unwind from busy schedules with your family. All the programs at Talise Spa include access to wellness apps, unlimited access to daily group yoga classes, guided morning walks, wellness face masks, and a visit to Turtle Rehabilitation Centre. Visit their website to see the activities designated for each programme.
Location: Madinat Jumeirah, Jumeirah
Wealth of Wellness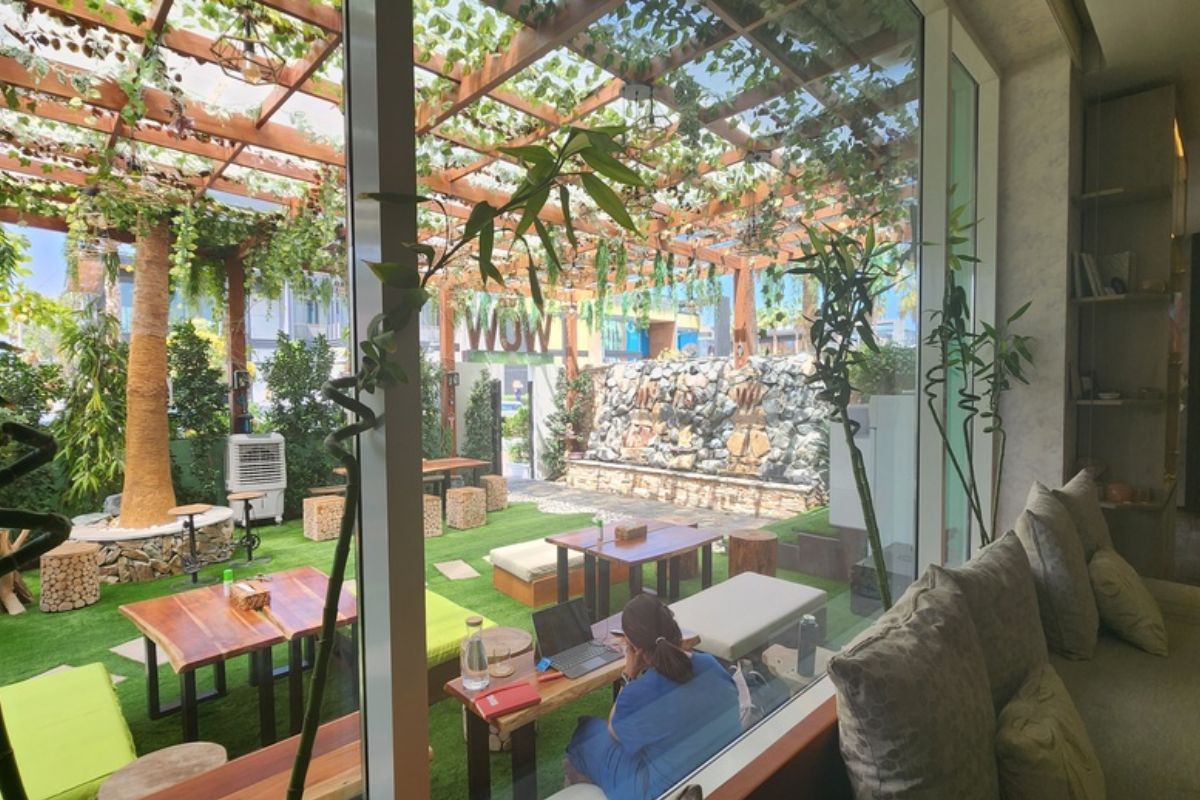 Situated in the vibrant Jumeirah neighborhood of Dubai, Wealth of Wellness is a unique and comprehensive retreat center dedicated to your overall well-being. This wellness center is popular for its healing therapies and wellness programs. Their wellness programs include a range of packages specifically designed to enhance physical, emotional, spiritual, and social wellness.
Wealth of Wellness offers various wellness programs like detoxification, rejuvenation, sleep well retreat, and destress retreat to heal your mental health. You can enroll for a holistic psychotherapy package if you are looking for an in-depth program. Other packages at Wealth of Wellness include weight balance, pregnancy care, infertility package, medical package, and for women with women package. They also have a special corporate wellness package to induce happiness and stress-free life at the workplace. Some programs offer both residential and non-residential packages. The activities and sessions included in each program might differ according to the goal set. Visit their website to know more about their programs.
Location: Villa 27-B, La Mer, Jumeirah 1
GAIA Wellness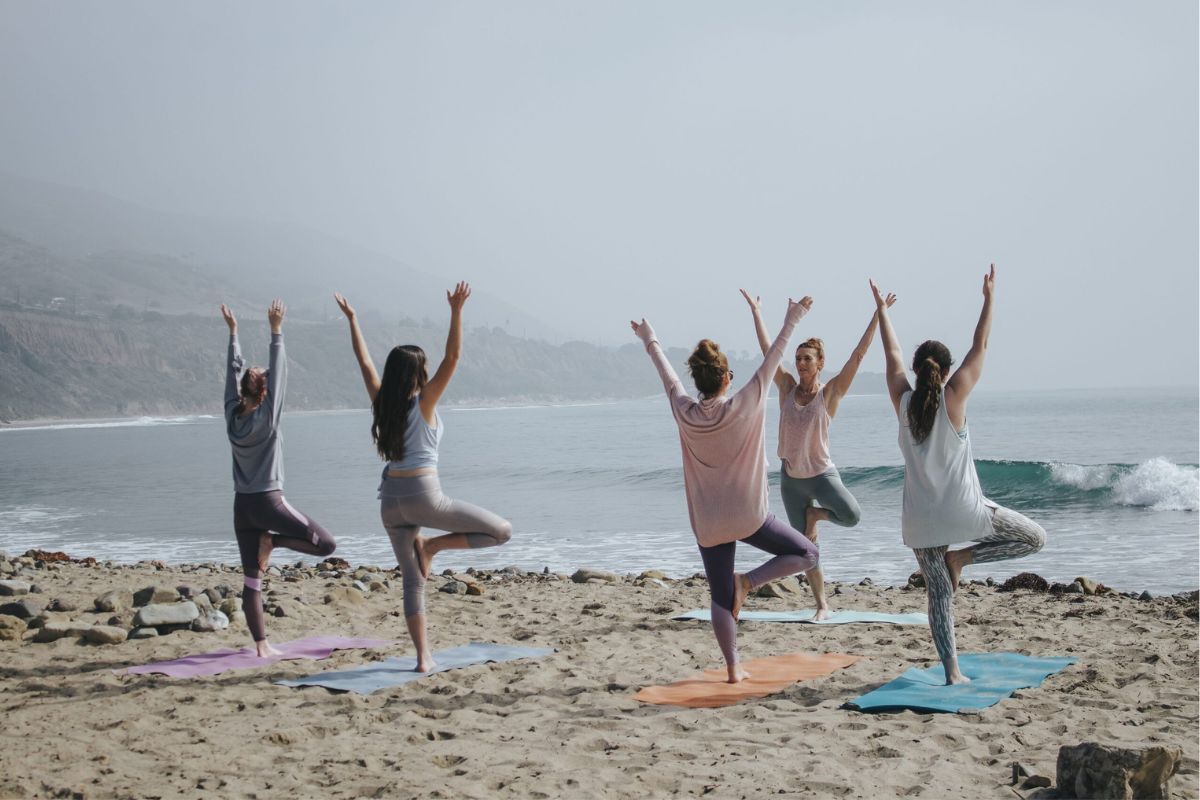 GAIA is a wellness center in Dubai popular for its therapies and sessions. This wellness center aims at helping people to develop holistically and have a positive approach toward life. The wellness center also offers various wellness services like yoga practice sessions, meditation, mind science and behavioral therapies, and energy healing therapies.
GAIA's retreats are unique compared to other retreats as most of their retreats are done in exotic destinations around the world. Their travel retreat program will help you connect with nature at picturesque locations of beaches, mountains, and grasslands. Women Only Retreat, Meleiha Desert Retreat, Horse Retreat, Seychelles Retreat, and Albania Retreat are some of their past retreat events. You can enroll for their Bali retreat program on their website to experience rejuvenation in a natural retreat amongst the exotic beaches and volcanic mountains.
Location: Mirdiff, Dubai
Also Read: