Dubai is the ultimate destination for rejuvenation and spa treatments. The city is home to exotic spas with beautiful surroundings and standard facilities.
Getting an excellent massage is the best way to reset back to being the vibrant self. You can unwind from your busy schedule at these relaxing spas to get ready for the next month.
Looking forward to spending a day at any unique spas in Dubai? Here are some of the best outdoor spas in Dubai you need to check out.
Five Palm Jumeirah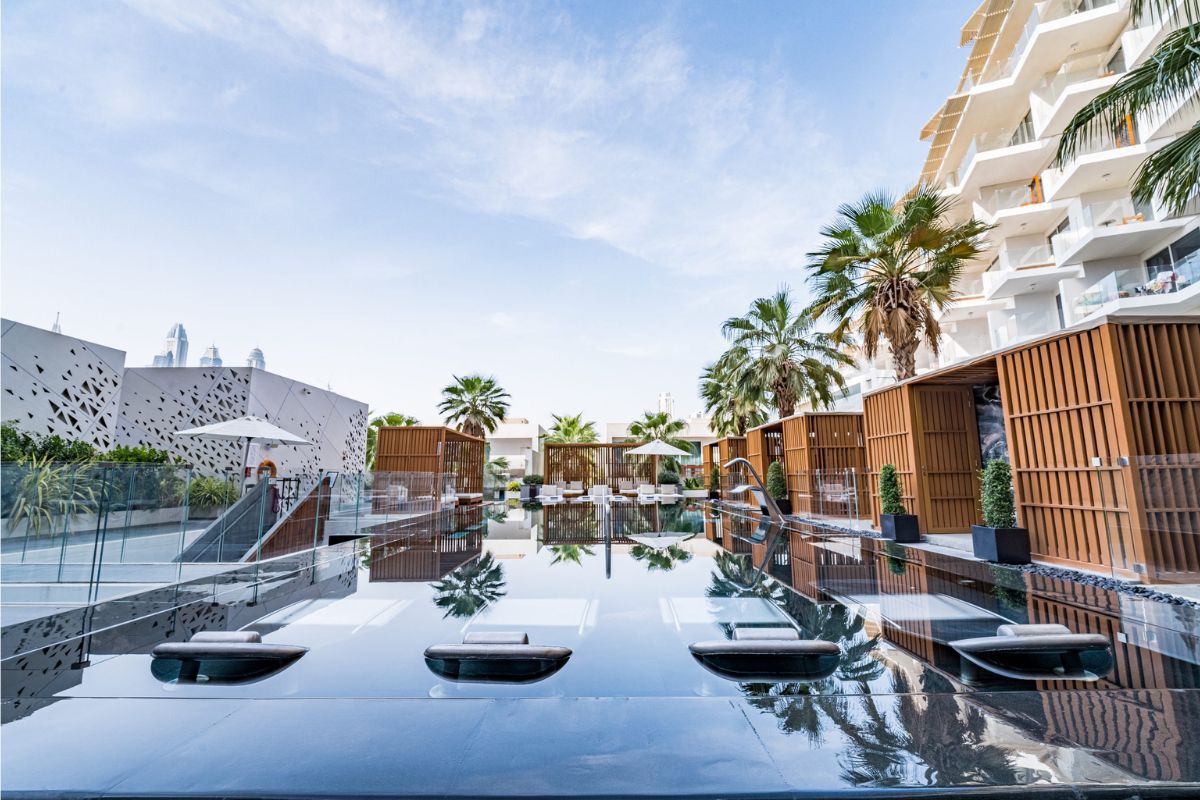 The Five Hotels and Resorts in Palm Jumeirah is a luxury beachside hotel and spa widely popular for its unique location and luxury amenities. This hotel has been placed among the highest-rated sustainable hotels in the world.
Refive Spa at Five Palm Jumeirah offers a range of health and wellness treatments to help you reinvigorate your senses and energy levels. This spa is inspired by Ottoman and Turkish health and wellness treatments. Their spa pool lets you stay immersed in the water while enjoying the sun. They also provide a range of luxury massages to soothe your body and soul.
While at the Refive Spa, you can also try their other packages like Beverly Hills Wellness and Aesthetics, a 24-hour state-of-the-art gym, or a hairstyling and makeover parlor.
Visit their website to learn more about the health and wellness packages they offer. You can also book your slot to enjoy this wellness luxury.
Location: No 1 Palm Jumeirah, Dubai
Timings: Monday to Friday – 10 am to 10 pm, Saturday and Sunday – 10 am to 12 am
Guerlain Spa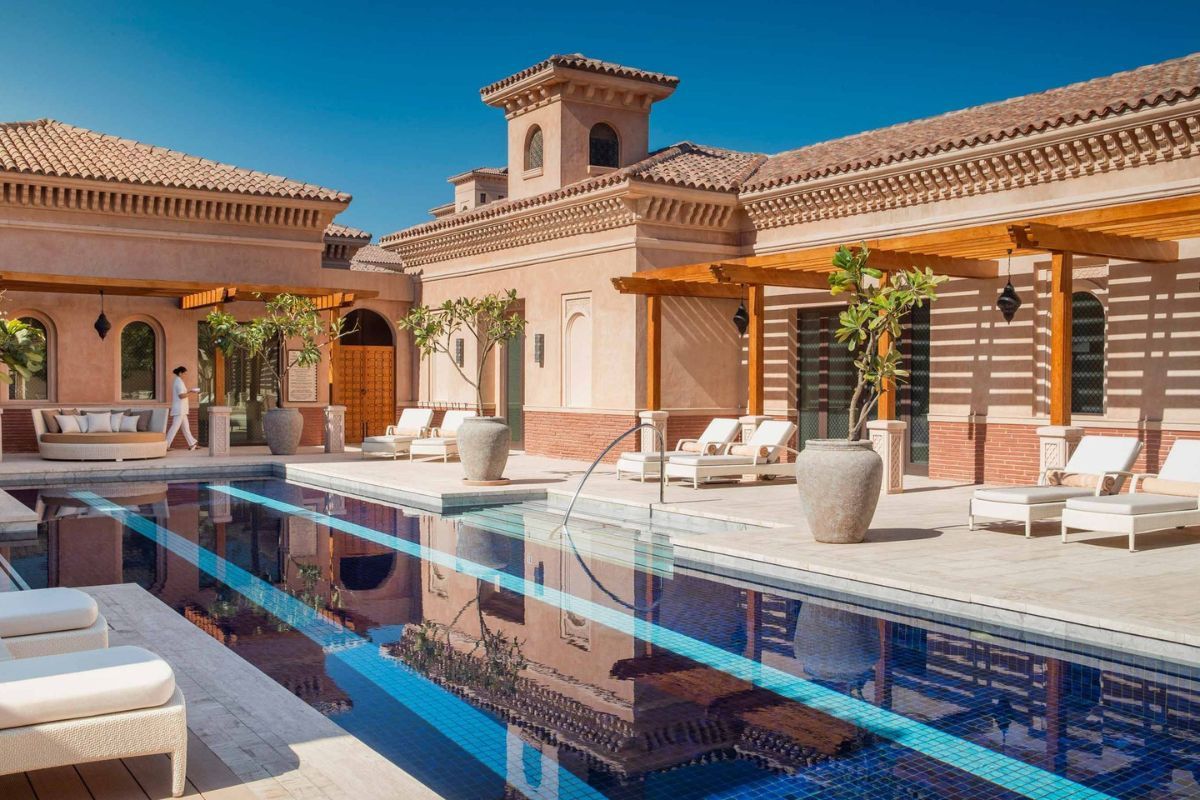 Guerlain Spa at the One & Only The Palm is a haven for beauty, grooming, and well-being. This spa surrenders to age-old traditions and incorporates modern skincare solutions to bring out one of the best wellness treatments in the region.
The outdoor relaxation rooms at Guerlain Spa are the perfect weekend therapy you need. You will be offered a highly-trained therapist to take care of you while you listen to a relaxing spa playlist with the sounds of chirping birds in the background. They have set up a Moorish sanctuary for you to relax in.
You can also indulge in other wellness experiences at Guerlain spa like a Modern Moroccan Hammam, Me Time, or Indulgences for Two.
Check out their website to see their extensive wellness packages.
Location: One & Only The Palm, West Crescent, Palm, Dubai
Timings: 10 am to 9 pm
Timeless Spa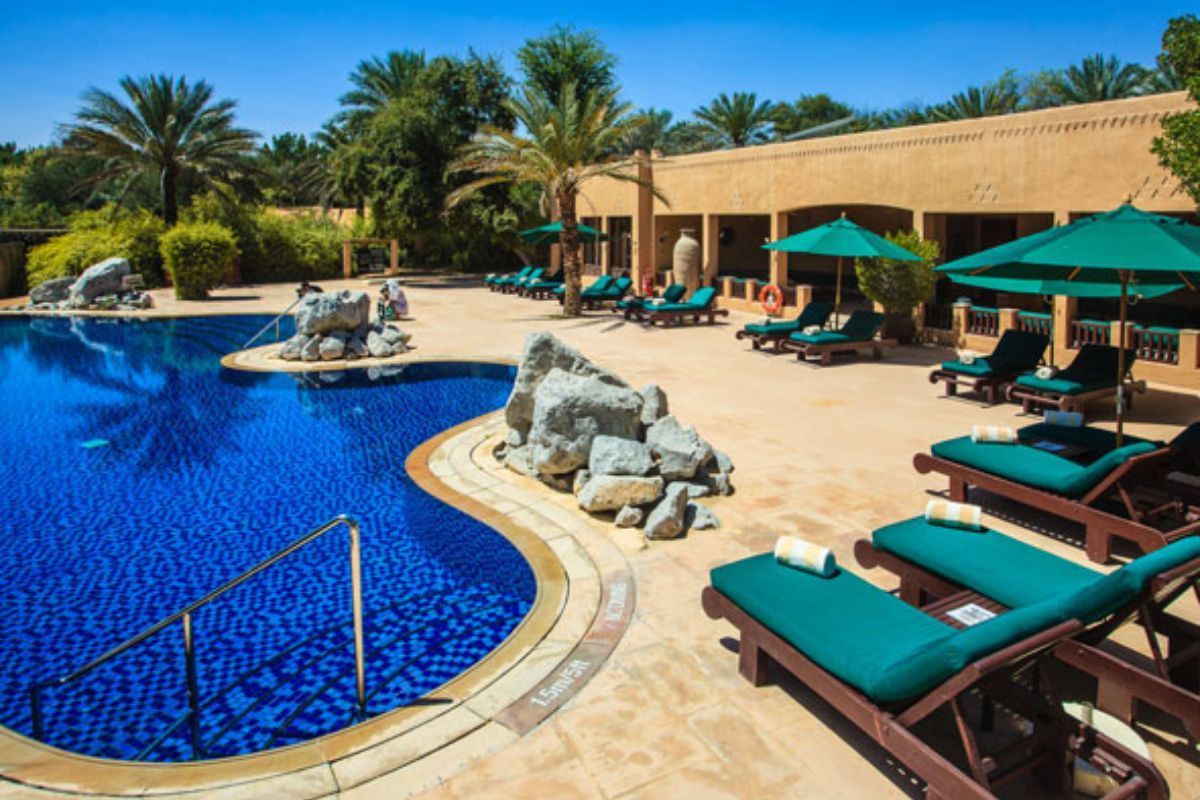 Timeless Spa at Al Maha Desert & Spa offers you unwinding time in the most beautiful desert settings. The treatments offered at this luxury spa echo the locality and embody the culture of Middle Eastern and Southeast Asian aromatherapy traditions.
At Timeless Spa, you can indulge in wellness treatments among the dunes in a private Bedouin tent overlooking the endless desert. The face and body treatments and designed by experts to provide enhanced relaxation in their tranquility setting.
The other spa facilities offered by them like a sauna, steam room, hammam, and ice plunge pool provide you with the best panoramic views of the Dubai desert.
Visit their website to check out the other wellness packages they offer.
Location: Al Maha Desert Resort & Spa, Dubai Desert Conservation Reserve
Timings: 7 am to 8 pm
Talise Spa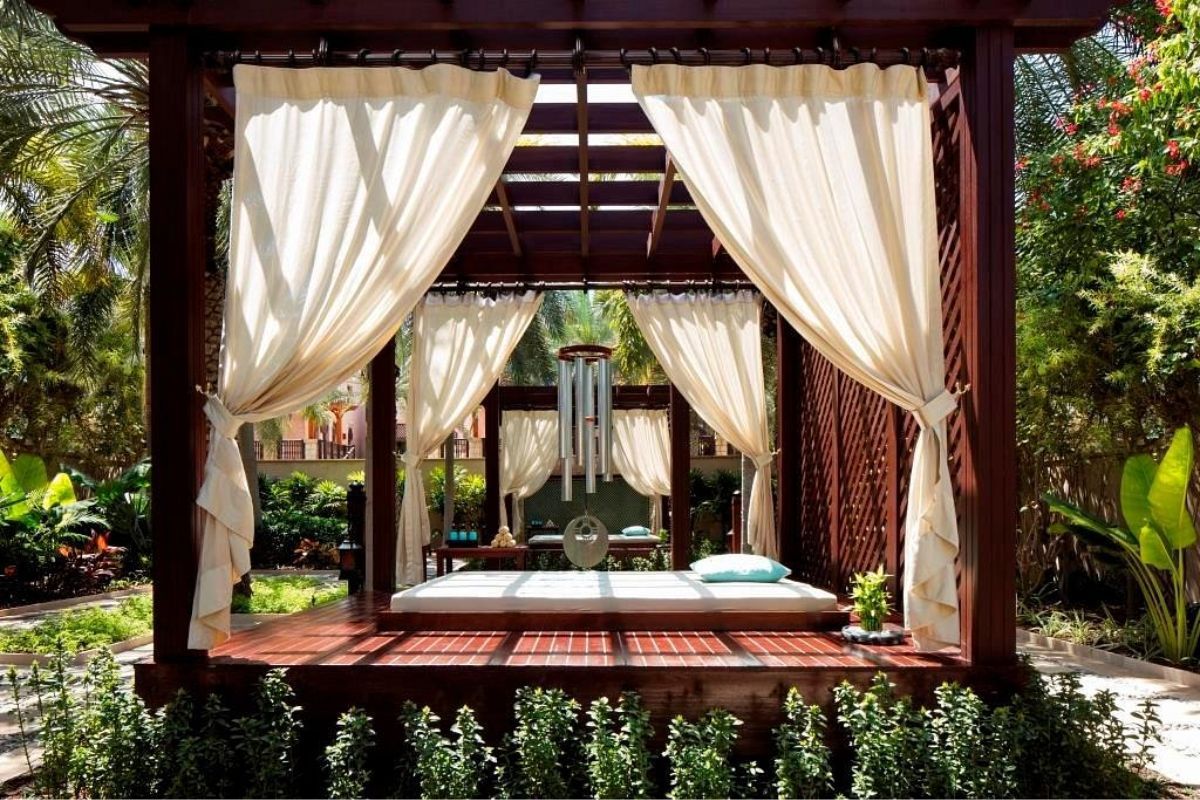 Talise Spa is one of the best outdoor spas in Dubai. It is a part of the Jumeirah Al Qasr luxury hotel. The spa is strategically set within the tropical gardens and azure waterways of Jumeirah Al Qasr.
Talise Spa is home to 26 spa villas and 3 couple suites. The spa is made beautiful with Japanese emerald zoysia grass, banana trees, and mangrove trees. It also has many meditation spots where you can relax completely while feeling disconnected from the real world.
Talisa Spa offers special treatments and massages that can improve your flexibility and relieve muscle tension. You can treat your partner to any of the luxurious couple spa packages offered here.
Visit their website to check out their exclusive wellness packages.
Location: Jumeirah Al Qasr, Madinat Jumeirah, Dubai
Timings: 10 am to 9 pm
Amara Spa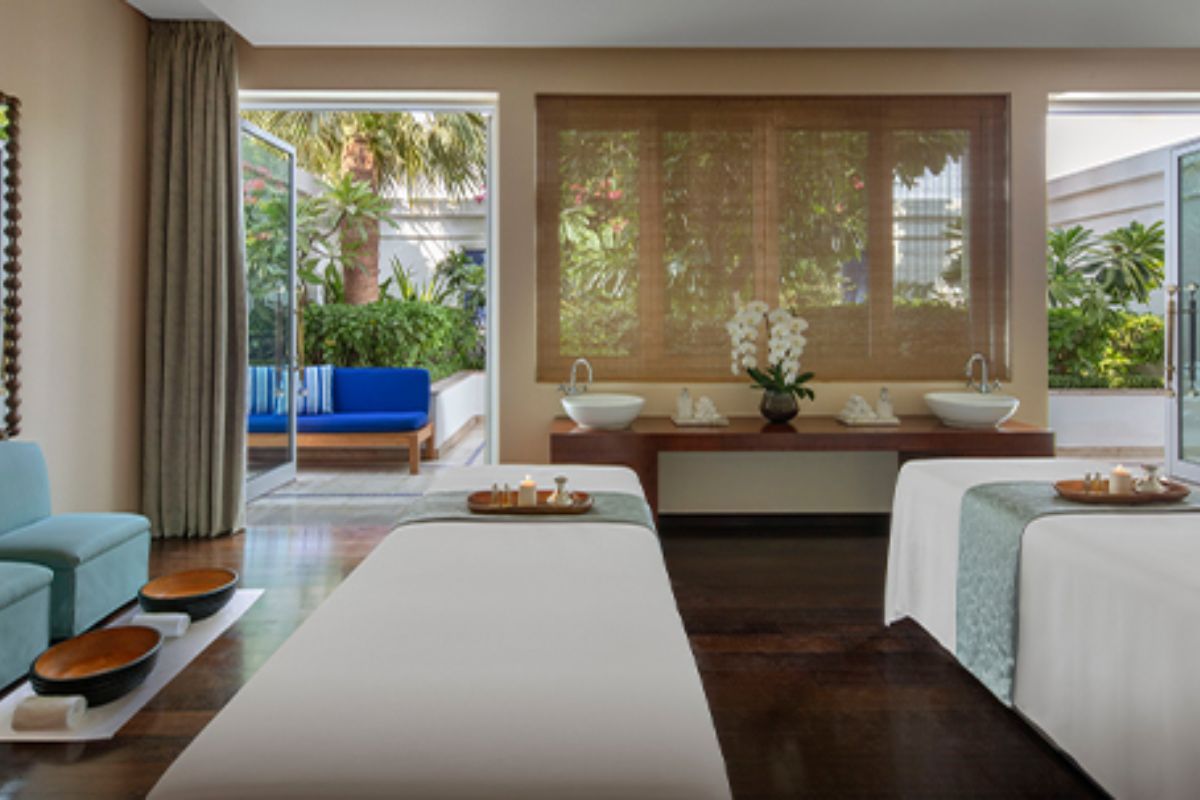 Amara Spa is a part of Park Hyatt, a 5-star luxury resort hotel on Dubai Creek. Park Hyatt Dubai offers a private outdoor terrace capturing the stunning Dubai skyline from the creek.
Amara Spa & Fitness is set in the middle of private courtyards thereby providing a perfect ambiance for relaxation. The spa packages include luxurious massages, rejuvenating facials, and exclusive rituals. You can give your body and mind few moments of ultimate peace.
While at the place, you can also indulge in luxury outdoor fitness at their gym which is equipped with Technogym equipment. It offers a multitude of choices to fit your workout regime.
Visit their website to see the wellness activities you can indulge in while at Amara Spa.
Location: Dubai Creek Resort, Park Hyatt Dubai, Dubai Creek Club St, Port Saeed, Dubai
Timings: 9 am to 10 pm
Also read: