Dubai is a world-renowned destination for its luxurious spas, offering a range of treatments and services designed to relax, rejuvenate and restore. Here are some of the best spas in Dubai for you to explore.
Have a taste of the lavish papering that these magnificent spas offer. Beyond a simple massage, these luxury spas in Dubai offer an experience of a lifetime that will make you feel rejuvenated.
Anantara Spa
Thai-inspired Anatara, The Palm Resort, brings practices of wellness and relaxation from Thailand, modern treatments like Microsilk technology and Turkish baths. Anatara Spa offers many more treatments that will make you feel relaxed and rejuvenated.
In this luxury spa in Dubai, you can try out bamboo saunas or take a herbal bath. Since there are so many options, the clients can take a stroll or tour to understand the benefits and technicalities of the vast treatments and baths to pick what is suitable.
Address: East Crescent, Palm Jumeirah (+971 4 567 8888)
Timings: 10:00 AM to 10:00 PM
Price: starting from AED 399
Also read - A Guide to Palm Jumeriah in Dubai
Ahasees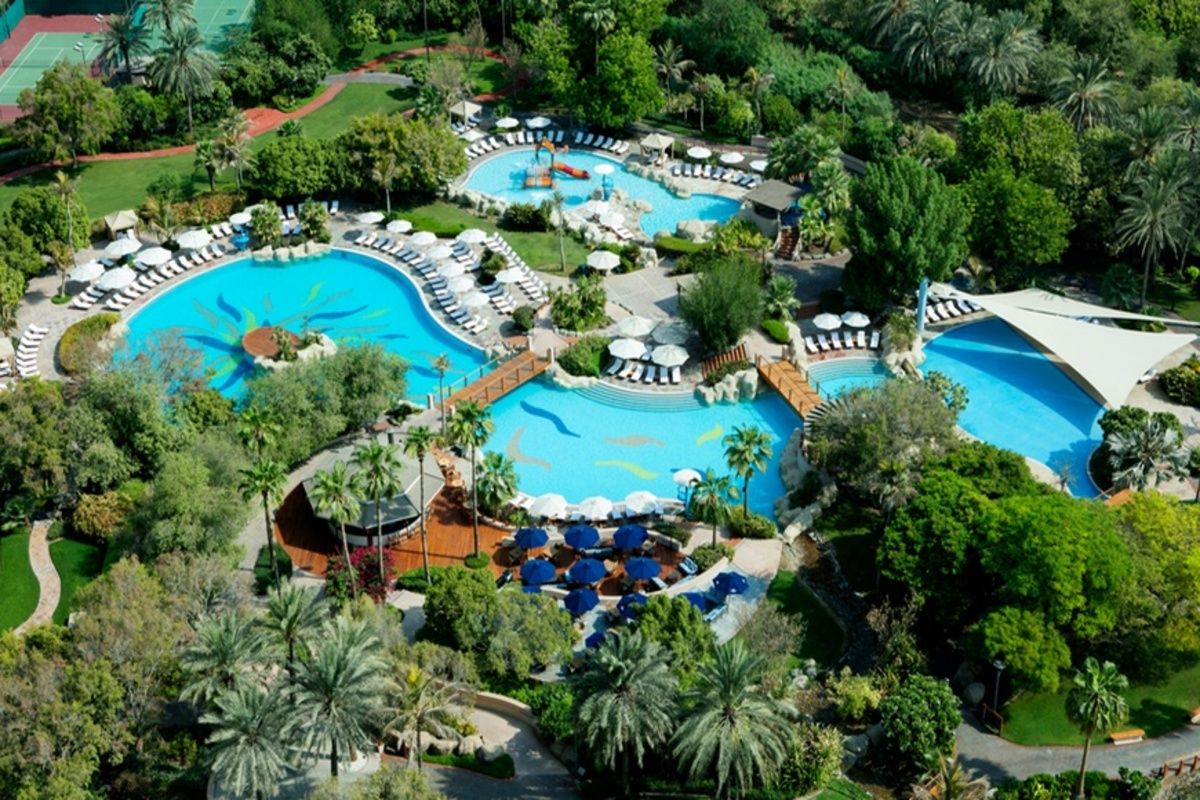 Ahasees Spa, located at Park Hyatt Dubai, feels like a different world away from the urban City of Dubai. Placed on the banks of the Dubai Creek. The design of this lovely resort is mostly inspired by arabesque architecture, which includes minarets, domes and the garden designs of Middle eastern houses.
Aside from the lush greenery movement and birds chirrups, you would completely forget about the City. Some of the things this luxury spa offers are a steam fragranced roo, various treatment rooms and four jacuzzis.
Palm trees frame a 25-metre heated swimming pool. You can splash or lay under the shading greenery, enjoy a refreshing mocktail, or order a soothing massage.
Address: Park Hyatt Dubai, Dubai Creek Club St, Dubai, UAE
Opening days and hours: every day, 9 am to 10 pm
Website: www.hyatt.com

Talise Ottoman Spa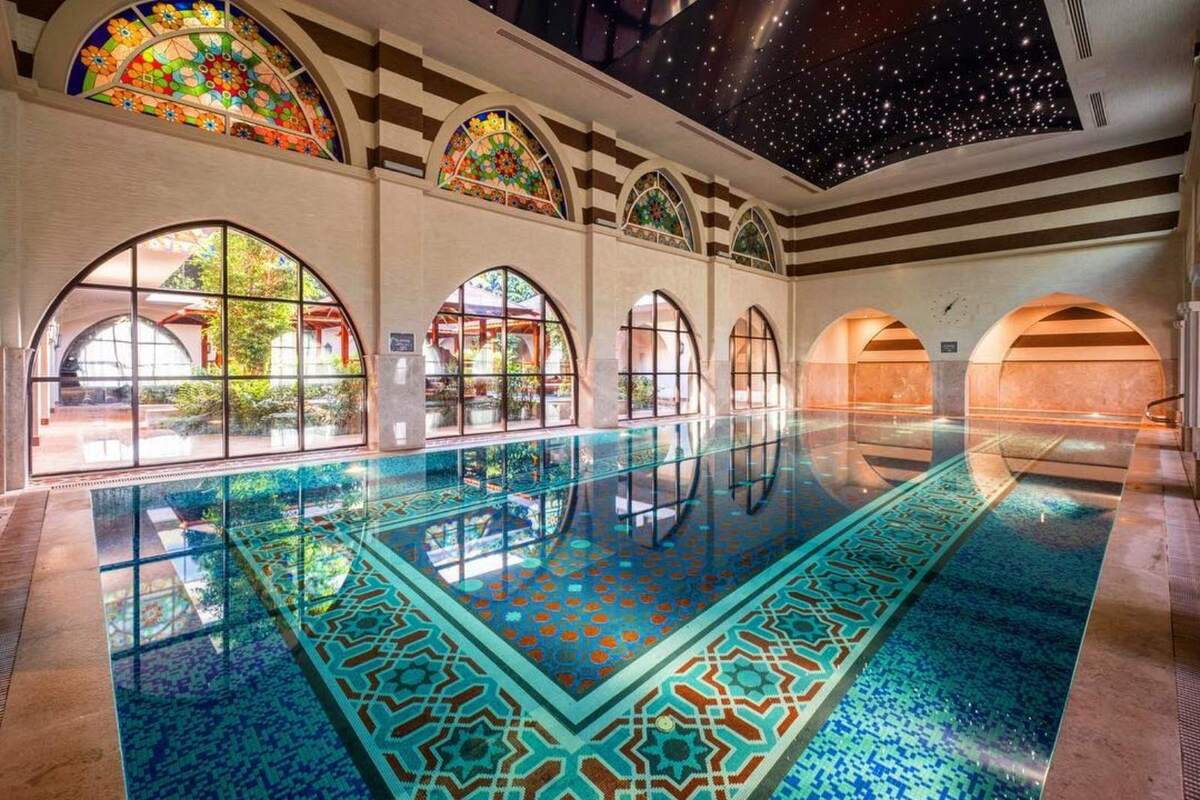 Jumeirah Zabeel Saray resort, the Talise Ottoman Spa, is a renowned luxury spa. Housing 42 different treatment rooms and 4 VIP suites. Being 8,000 square metres makes it one of the biggest spas in the Middle East!
Decorated in Ottoman style, this classy spa is filled with lavish chandeliers, dark marble and delicate mosaics.
Try out the outdoor yoga session to begin an energetic day. Then, in the afternoon, try one of their Turkish hammams for a relaxing experience.
Address: King Salman Bin Abdulaziz Al Saud Street, Madinat Jumeirah (+971 4 366 6818)
Timings: 10:00 AM to 9:00 PM
Price: starting from AED 500
Talise Spa at Burj Al Arab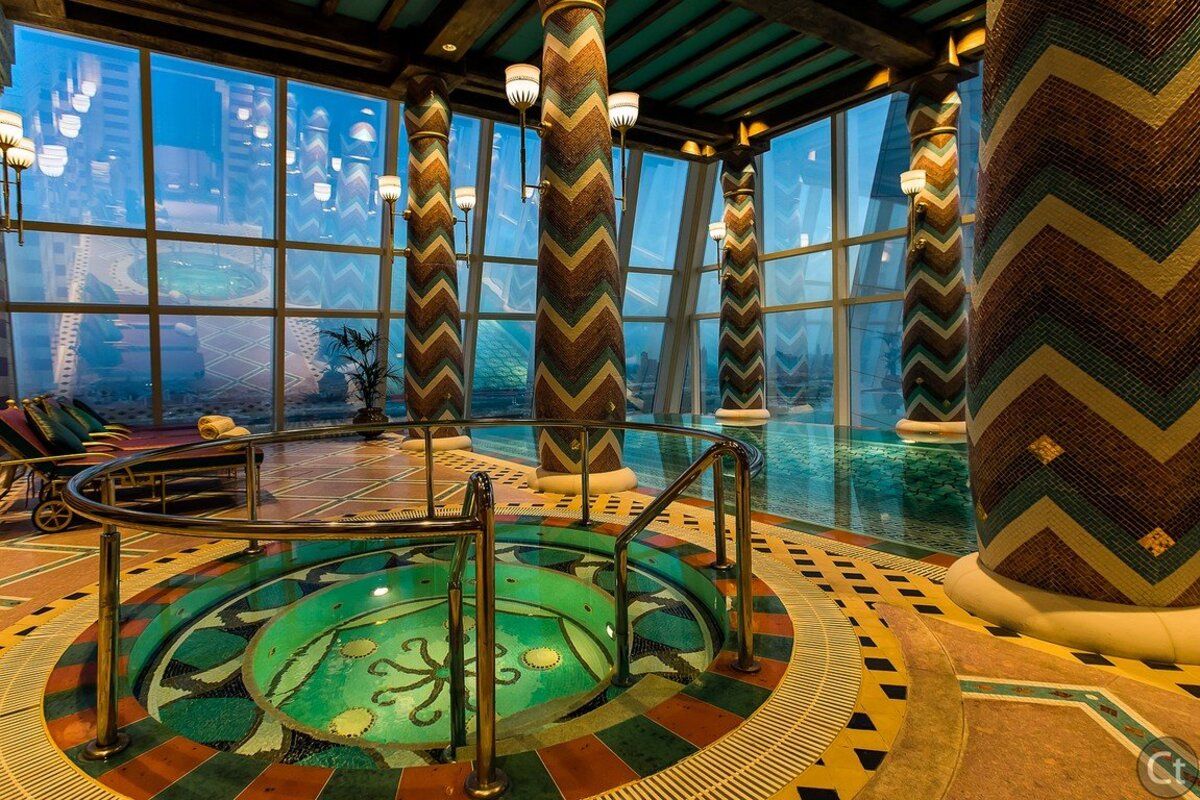 Inside the iconic sail-shaped tower is a slice of paradise. This spa takes over two floors of the Burj Al Arab tower, 150 meters above land. This spa has everything you can imagine.
Facials, hot stones massages and more healing rituals. Talise Spa uses extravagant ingredients that are inculcated in its treatments. One of which is called a Protein Extract which uses pearl extract to re-activate the skin, boosts college and, as a result, slows down the ageing process by preserving bouncy skin.
The entire spa is scented with lemongrass and ionised by Himalayan salt lamps.
Address: 18th floor, Burj Al Arab Jumeirah, Jumeirah St, Umm Suqeim 3, Dubai, UAE
Opening days and hours: every day, 6 am to 10 pm
Website: www.jumeirah.com

One&Only Royal Mirage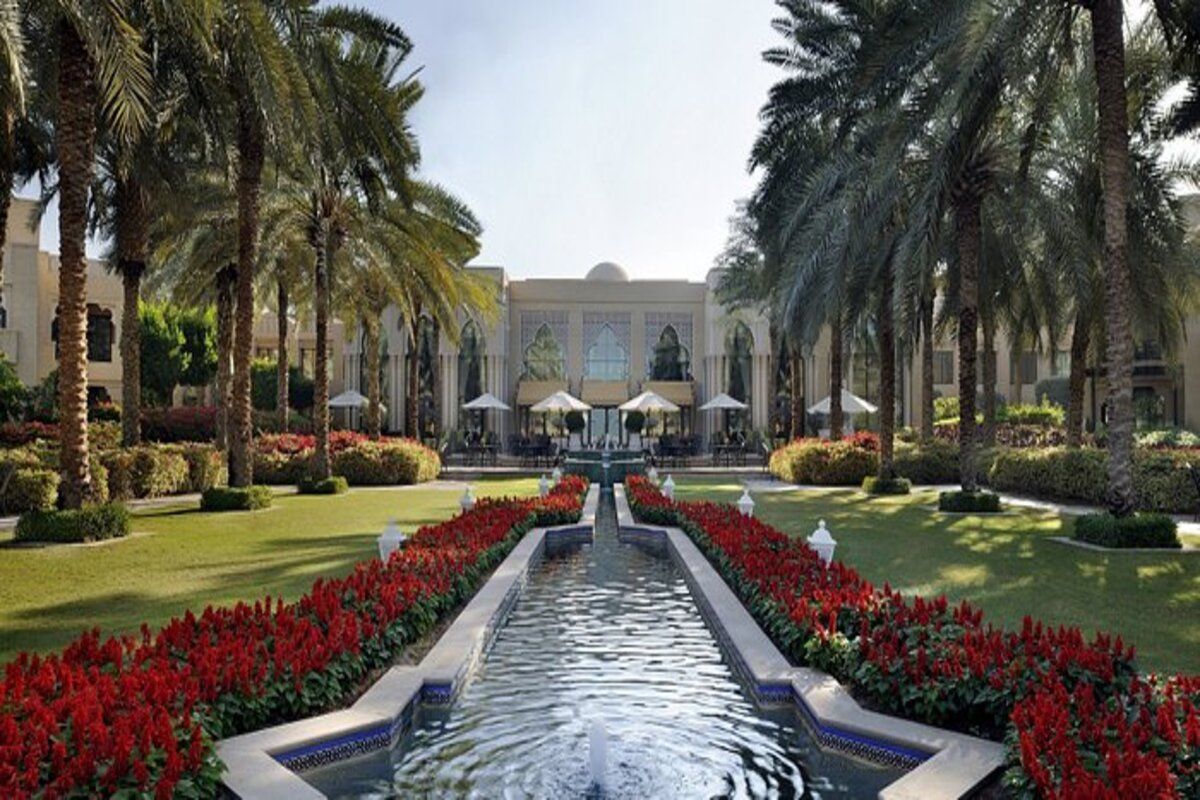 The One&Only Royal Mirage is located on Jumeirah Beach. This grand hotel is considered one of the best in the city and houses a high-quality spa too.
With an Arabian style of architecture that reflects the traditional decore of the Middle East, it offers services in 12 treatment rooms. There are steamy saunas and a plunge pool suitable for lounging and cooling off.  
The authentic North African hammam has various salts, soaps, exfoliation treatments, and massages. A professional masseuse performs all these services.
After an alleviating treatment, head straight to the Cure Studio, which offers pedicures and manicures by Bastien Gonzalez and provides the latest nail designs. If a pedicure is not your thing, treat yourself to a refreshing new hairstyle at the Zourai Hair Salon.
Take advantage of the outdoors. There is a yoga session on the beach every sunrise and sunset.
Address: King Salman Bin Abdulaziz Saud St, Dubai Marina, Dubai, UAE
Opening days and hours: every day, from 11 am to 8 pm
Website: www.oneandonlyresorts.com
Spa at Address Downtown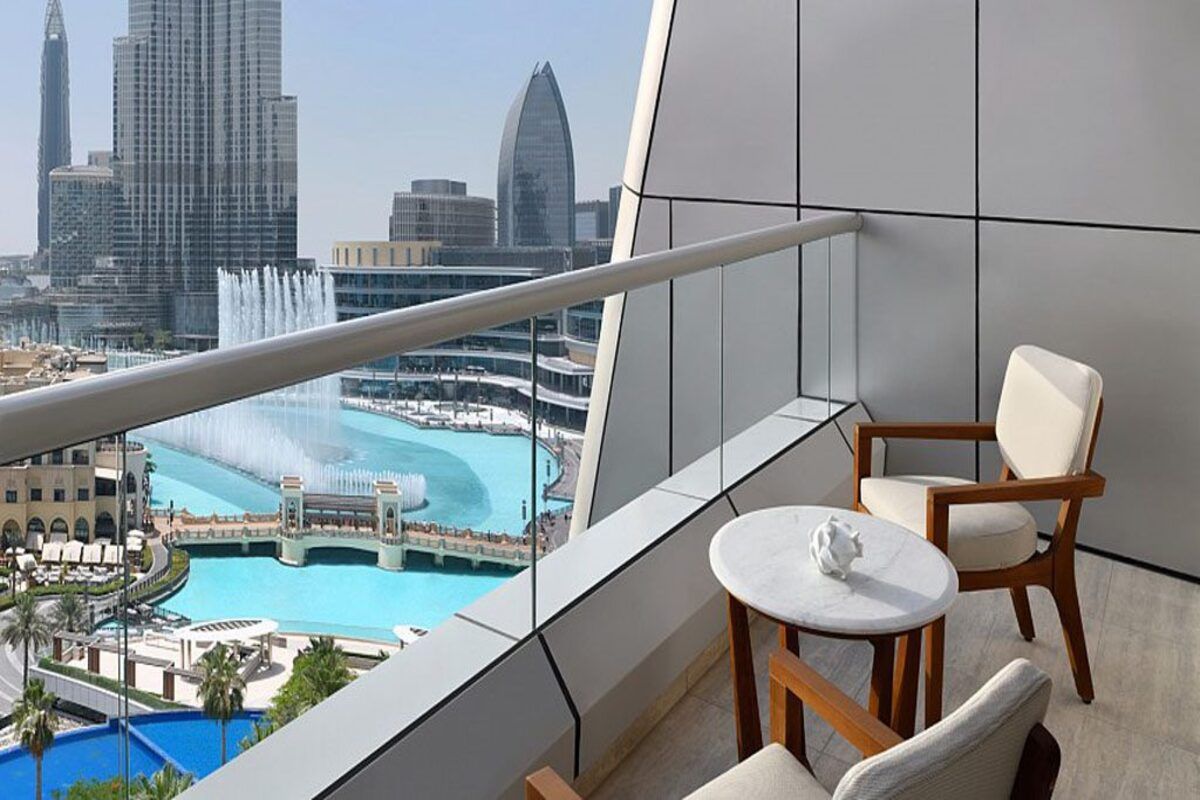 Address Downtown's spa provides more avant-garde treatments. The spa has a minimalist modern take with grey walls and wooden tiled floors. The entire spa is curated for the wellness of the self to restore mind and body balance.  
This luxury spa in Dubai creates a fusion of old traditional treatments blended with contemporary ones like bio-electrotherapy, which reduces muscle and nerve pain, along with other benefits like treating other forms of chronic pain in the body.  
Some treatment rooms include Signature Spa Suite, hydrotherapy baths and a private couple's suite. Rooms vary in lighting based on the client's focus. For example, dimly lit rooms suit those who nap during treatment. In comparison, treatment rooms filled with sunlight are curated for clients who choose to appreciate the beauty of the spa's architecture.  
Address: Sheikh Mohammed Bin Rashed Boulevard, Downtown Dubai, UAE
Opening days and hours: every day, from 9 am to 10 pm  
Website: www.addresshotels.com
ShuiQi Spa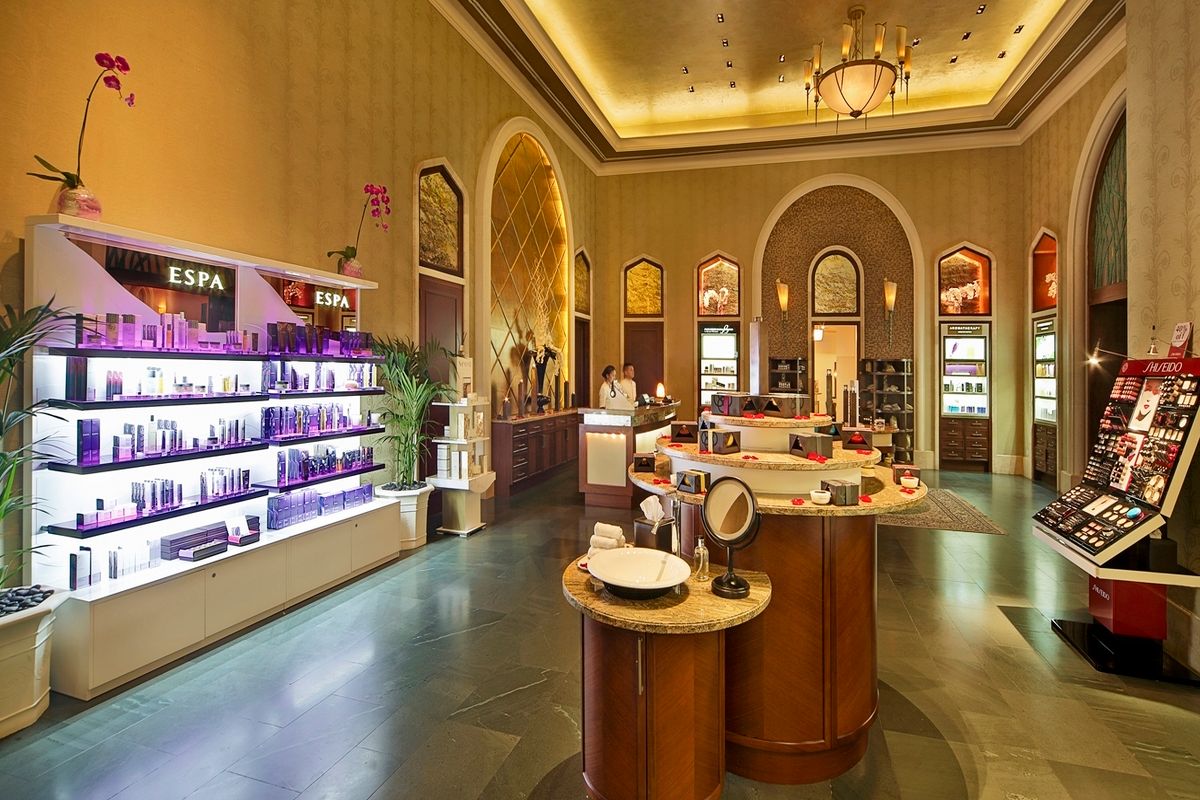 Located in the Atlantis, The Palm. ShuiQi spa takes its name from the translation of water energy. The rooms in this spa take inspiration from the essence of the ocean. Inside this spa in Dubai, you will see waterfalls and streams, along with underwater yoga performed in a spacious aquarium.  
This spa offers a personalised message, facials and body-sculpting wrap.  
Address: Crescent Rd, The Palm Jumeirah, Dubai, UAE
Opening days and hours: weekdays, 9 am to 7 pm. Weekends 9 am to 9 pm
Website: www.atlantis.com
Jiva Spa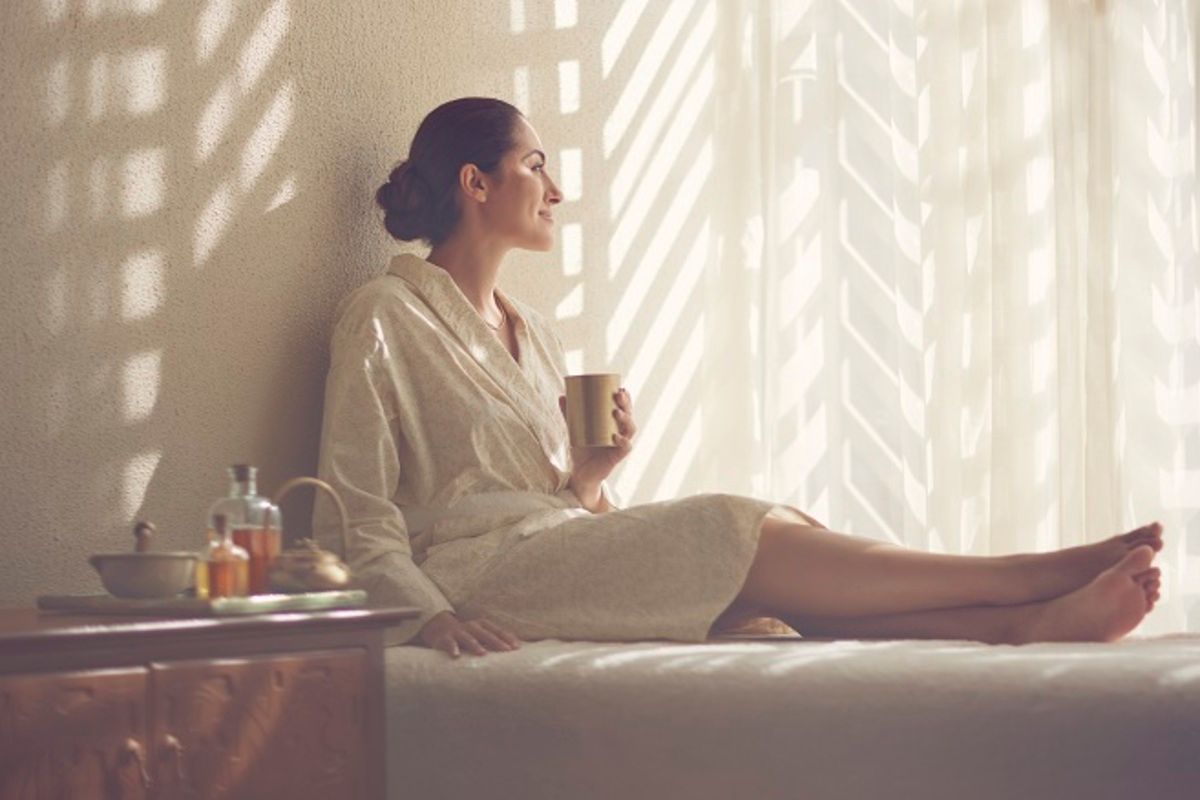 Jiva is the star of the show in Taj Dubai. This sophisticated luxury spa offers Indian treatments, one of which is the ancient practice of Maalish, which consists of an oil body massage. Another treatment to try out is known as Chandan, which is a treatment that consists of rubbing a sandalwood paste on the skin. Sandle wood has anti-inflammatory properties that resolve bruises, acne and insect bite. Helping the skin to repair itself.
From essential oils to herbs and other special ingredients, one thing is for sure; Jiva Spa works with 100% natural ingredients.
Getting inspiration from Indian techniques, like the Prisha mardana treatment that reduces stress and muscle tension, By using a mixture of lime and ginger that detoxifies the body.
Address: 3rd Floor, Taj Dubai, Burj Khalifa Blvd, Dubai, UAE
Opening days and hours: every day, 7 am to 10 pm
Website: www.tajhotels.com
Away Spa at W Dubai The Palm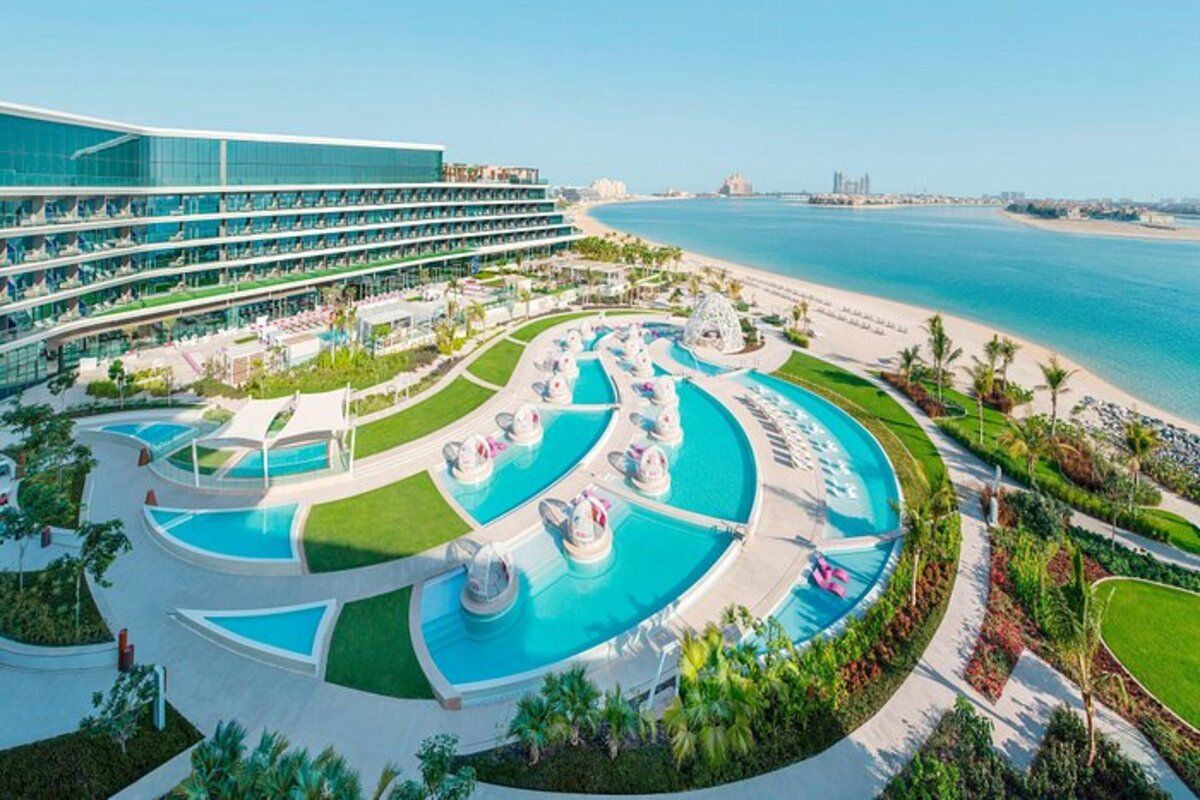 W Dubai The Palm is an ultramodern spa that offers tranquillity through its utopian science-fiction decor. You will feel like you have been transported to a galaxy from the future.  
The vibrant walls, smooth minimalist-themed rooms and iridescent lights appear from different corners, bringing a new avant-garde look to your typical spas.  
Beds are preheated, hammams are steamy, and the covers are feathery. If you think you will receive traditional treatments, then think again. The treatments are just as unique as the architecture. From an Arabian massage fused with stretches, all performed under a local-inspired soundscape.
The hotel that houses this magnificent luxury spa (Marriott Hotel) is becoming the leading force in eco-friendly luxury holiday destinations in Dubai.
Address: The Palm Jumeirah, Dubai, UAE
Opening days and hours: every day except Tuesday, 11 am to 9 pm
Website: www.marriott.co.uk
READ MORE