Whether it's a facial before a night out for glowing skin or a calming experience for your self-care Saturday, here are some of the most relaxing and hi-tech facials in town.
What is a facial?
While the concept of facials is not new, they're often associated with rest and relaxation, but they go beyond just that. The right kind of facial for your skin can be a game changer in your skincare routine.
Starting off with the basics, a facial is meant to do what any care or skincare does cleanse, exfoliate, and moisturize your skin to give you a long-lasting glow. The catch, however, is that good facials aren't one-hit wonders but rather set the base for you to build upon.
Most spa and facial treatment experiences have different processes; however, they often follow the same outline. The preparation starts off with assessing your skin type to decide the best course of treatment and the right products. Treatments differ according to skin type, whether it's oily, dry, sensitive, mature, etc.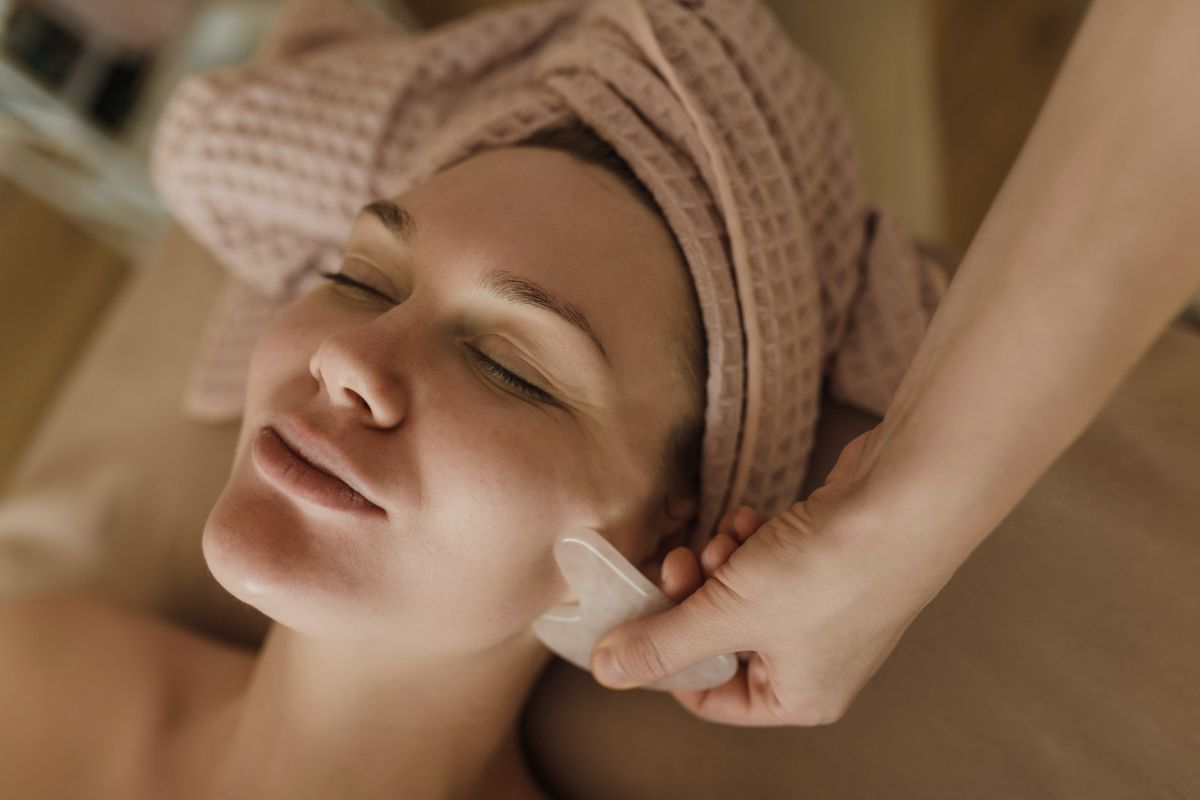 The preparation is followed by a relaxing cleansing process in which mild products are used to cleanse your face to remove impurities. Next, it's followed up by exfoliating, which deep cleanses your face to remove impurities beneath the top layer of your skin. The next steps can defer based on what treatment you are getting and your skin type, but generally have the following procedures: steaming, extraction, masks, moisturizing, spot treatment and more.

Things to know before you get a facial
Facials should be performed once a month or once every few weeks, as excessive facials can damage your skin barrier.
Inform your aesthetician of any allergies or intolerance you have towards products
Make sure you know the names of the skincare products you use, if any, and inform your aesthetician.
Ensure that your aesthetician is trained to perform the procedures you will undergo.
Do not try a new treatment before a big event, as your skin might react adversely to the products,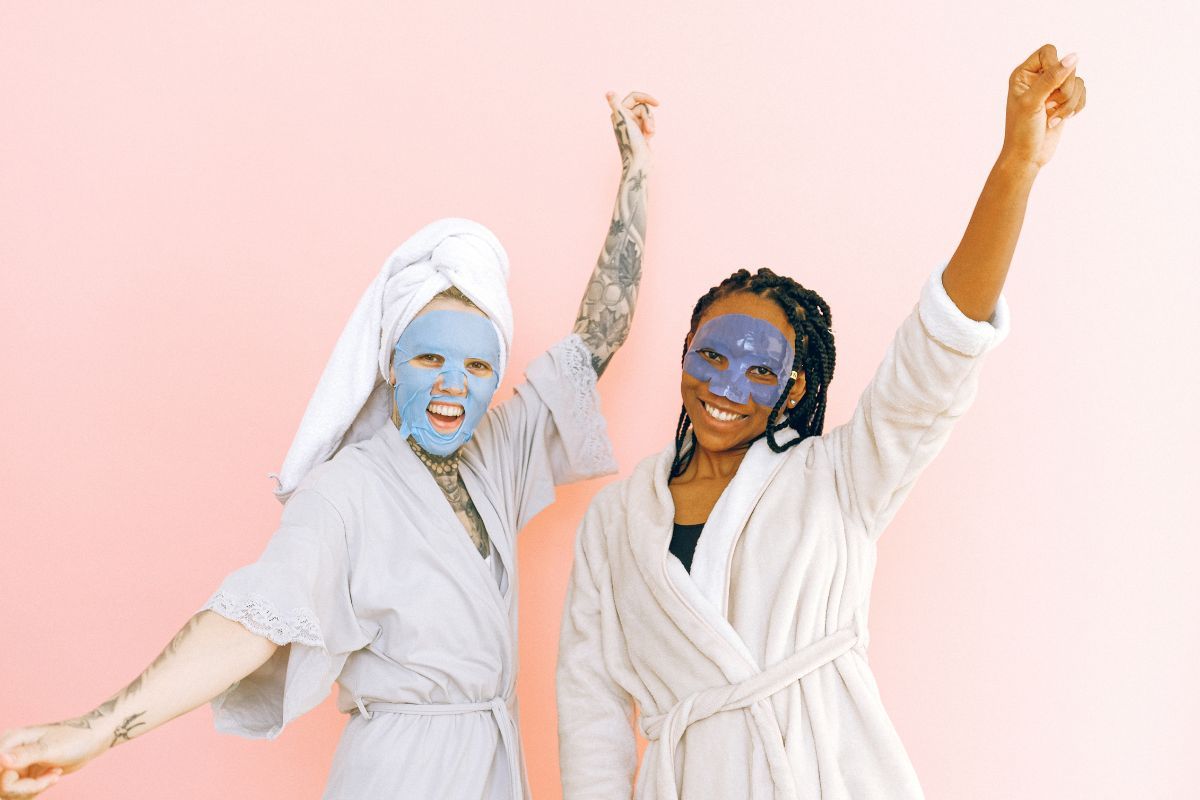 There is a chance that your skin might look and feel worse after a facial before it gets better.
Do not wax or shave for up to 48 hours before and after a facial to avoid burning or stinging sensations
Always alert your aesthetician if you feel uncomfortable at any part of the process.
Inform your aesthetician if you are consuming any medication, such as Tretinoin or Accutane, as these medications thin your skin.
Wear comfortable clothing, as the process might get long, and you want to feel as relaxed as possible.
Try to attend the appointment barefaced without any makeup or products.
Do your research and make sure you're well-informed before choosing your treatment.
Don't wash your face directly after the facial, as this might risk washing off the serums.
Wear sunscreen before and after getting a facial.
Avoid sunbathing and exposure to sunlight after the facial.


Now that we have the basics cleared let's get into some of the best spots in Dubai to get a facial and their most popular treatments.

Browns & Co.
Starting off strong, in the sleek corner of Jumeirah located at Wasl 51, we have Browns and Co. Officially accredited by the Dubai Health Authority (DHA) as a Dermatology Clinic; the calming space offers visitors more than just facials.
Their services tackle everything to do with your face and more. From nano blading and microblading, to brow corrections for tattoo mishaps and lash extensions, they have loads besides facials.
Their range of facials starts off from AED 850 and is customised to each customer following a full skin analysis conducted by their in-house skincare specialists, who make sure all your needs are met.
Their Bespoke Inside-Out microSculpt® Facial is one to keep an eye out for. A gentle facial that melts away all the tension in your body while accentuating all your best features, the facial uses a range of top-of-the-line techniques. The facial focuses on lymphatic drainage to give your face that sharp look after reducing any puffiness. Followed by a massage that takes it a step forward with a warm, comforting Gua Sha Massage and then a microcurrent device. It also incorporates the facial classics like a mask and ice rollers and finally finishes up with the 001 Skincare London 'Alpha Glow' facial serum, a light water-based gel that gives your skin a glowing finish.
To avoid disappointment, make sure to book a session before you visit the outlet.
Location: G7 U3 Al Bad'da Street, Al Wasl Rd, Dubai, United Arab Emirates
Contact: +971 04 273 1555
Timings: Daily, Friday - Thursday, 10 AM to 9 PM
For more information about their facials and to book an appointment visit brownsandco.ae


B/Attitude Spa Dubai
Next up on the list, we have B/Attitude Spa. If you're looking for premium luxury care, look no further because this award-winning stress relief spot is just the right venue for all the tender loving care you and your skin need.
A truly immersive experience, the space combines Chakra infused decor with oriental treatments that take you on a healing journey. Their services span across a wide range of experiences, including massages, facials, baths, eye and body treatments and facials.
The facials on their extensive list of treatments start off at AED 650 and even go on to include separate facials for men. You have the option to choose between a shorter or longer facial for most of their services.
Take it a step forward with this treatment, go beyond treating your face and book the Ultimate Luxury package, which includes a spa treatment and facial. Starting off with a frangipani scrub, the experience gives you time to really melt away all those tense muscles with a warm shower followed by a shoulder, back and leg massage especially focusing on all the problem areas. Finally, you're met with the show's star, the facial. Now that you're fully relaxed, leave the fate of your skin in the hands of their trained therapists. The treatment has all the basics, such as a gentle massage and exfoliation to let your skin really soak up the nutrients that their two special masks have to give you. The ultimate luxury package facial gives your skin the glow and fullness that it needs with a amino active mask that helps brighten the skin, followed by a hydrating exotic mask. And to wrap it all up with the ultimate experience, their therapist ends with a heavenly head massage.
Location: Grosvenor House, a Luxury Collection Hotel, Dubai, United Arab Emirates
Contact: +971 4 402 2200
Email: battitude.grosvenorhouse@luxurycollection.com
Timings: Daily, Friday - Thursday 6 AM to 10:30 PM
Their pricing range is from AED 1000 onwards. For more information about their facials and to book an appointment, visit battitudespa-dubai.com.

Facette Facial Bar
No list is complete without the famous Facette Facial Bar. The go-to spot for influencers in the region, the spot is known for its targeted facial treatments that customise the facials to your specific concerns.
As the name suggests, the venue focuses especially on facials, as the first facial bar concept in the region. Although their focus is on facials, they also offer other treatments like eyelash lifts, bacials (back treatments) that are just as, if not more, relaxing than their signature facials.
The spot also offers visitors the chance to sign up for memberships to receive special offers and deals as well as complimentary consultations.
The Supernova facial continues to be one of their well-known facials. This facial aims to go beneath the surface and trigger collagen growth to give you that anti-ageing glow. Using the Oxygeneo technology, the facial sets the stage and activates the mechanism of your body that begins oxygenation from within to bring oxygenated blood to the surface. The facial uses multiple serums and masks to hydrate and moisturize your skin to really give you that youthful radiance,
The facial is priced at AED 899 for a duration of 75 minutes.
Location: Shop #10, Marasi Drive, Atria, Business Bay, Dubai, United Arab Emirates
Contact: +971 4 422 8735, +971 50 718 1965
Timings: Saturday – Thursday 10 AM to 8 PM, Friday: Closed
For more information and bookings, visit facettefacialbar.com.
Skin Laundry
If you're looking for something right out of a Sci-Fi movie, the Skin Laundry should be your first stop for facial treatments. Using state-of-the-art technology, the treatments at this spot are provided by qualified and licensed nurses. Give your skin all the attention it needs with the futuristic-looking and yet magical medical-grade laser treatments that will have heads turning wherever you go.

Unlike other treatments, the laser skin facial takes a meagre 20 minutes but leaves you with a lasting result. Their highly trained Registered Laser Technicians will carry out your personalised treatment, which will result in reduced discolouration, tighter pores, and boosted collagen production.
Their laser treatment prices are around the range of AED 1,500 - 2,500, with other facials that can be booked for AED 800 or under. The prices may differ from person to person and the concerns you'd like to target.
Location: The Residences at Marina Gate - Dubai - United Arab Emirates
Contact: +971 4 422 8735, +971 50 718 1965
Timings: Sunday - Monday 10 AM to 7 PM; Tuesday - Friday, 9 AM to 9 PM
For more information and bookings, visit skinlaundry.ae
W Palm
This weekend book a staycation at the iconic getaway in Dubai, The Palm, and pamper yourself with a facial from one of their snazziest Spa. The Away Spa at W Dubai, known for its chic interiors and luxurious vibe, has treatments beyond Spa's, and one you must check out is their facials.
The venue has targeted facials such as Daily, Rewind, Detox, and Prescription that aim to give you exactly the result that you're looking for, as their names suggest. Their Facials start at AED 720 for 60 minutes and go up to AED 850 for 75 minutes.
Location: The Residences at Marina Gate - Dubai - United Arab Emirates
Contact: +971 4 245 5533
Email:  w.dxbtp.spa@whotelsworldwide.com
Timings: Daily, Friday - Thursday, 10 AM to 10 PM
For more information and bookings, visit W Hotels.

Also read