Winners Equestrian Club is one of the finest and oldest Horse Club located in Al Khawaneej, Dubai. Kristine Calleja, Executive Assistant at Winners Equestrian Club, gives more information about the club.
Which industry does your business belong to?
Adventure Sports
What is your business type?
Services
How old is your business?
15-25 years
Who are your customers?
Both B2B and B2C.
Which industry and customer segments are you targeting?
People that are interested in horse riding.
How many employees do you have?
10-49 employees
How did you initially come up with the idea or concept for the business?
Since horse riding is the number #1 sport in UAE.
Tell us about some of the major turning points in the history of your business.
Winners Equestrian Club was founded in 2001. We are one of the finest and most well-known horse clubs in the UAE. We are introducing the fundamentals of horsemanship and riding techniques. Whether you are new or an experienced rider, you can improve your riding skills with lessons from our knowledgeable trainers.
What made you choose Dubai as a location to setup your business?
The owner of the business lives in Dubai.
Finally, what sets your business apart from the competition?
Our customer service is satisfactory! Winners Club has a very friendly environment.
What service(s) or product(s) do you offer/manufacture?
Horse Riding Service.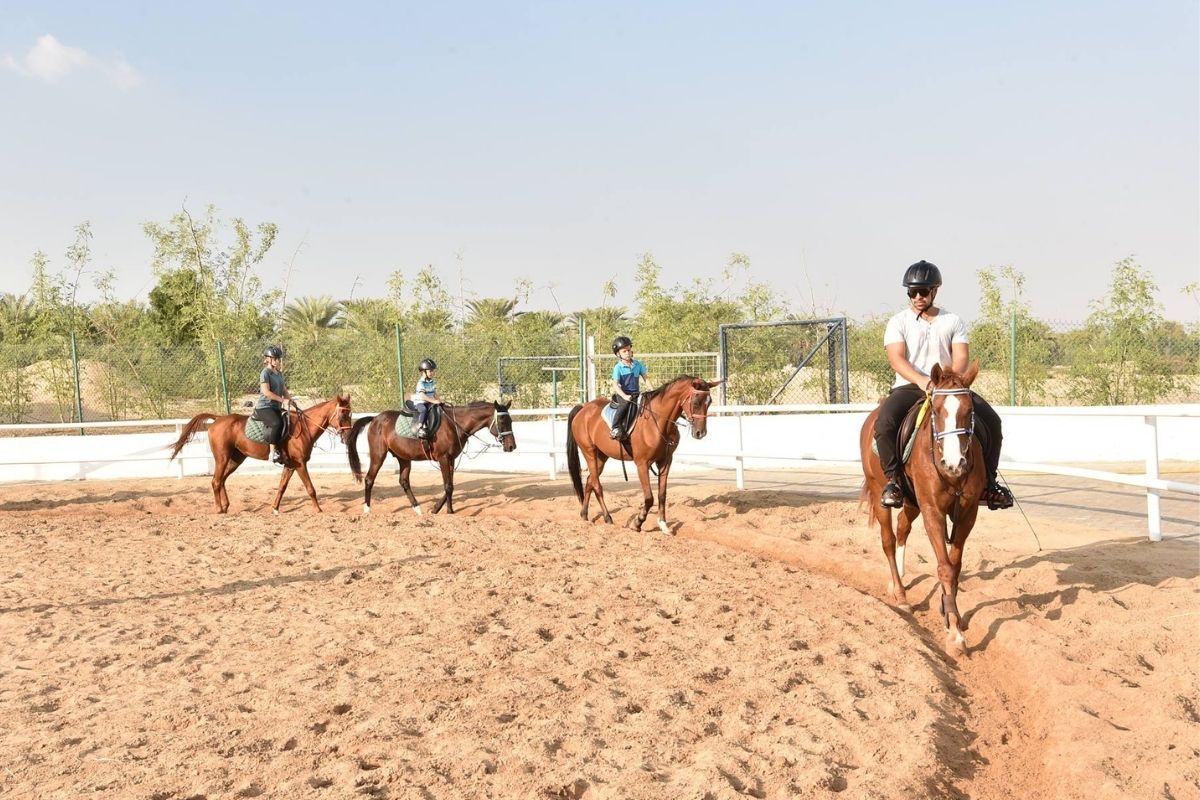 What are the key strengths of your products/services?
We have well experienced and very patient coaches.
Are there any exclusive products/services that you offer (not offered anywhere else in Dubai)?
We are offering the full moon ride and an exclusive ride for a couples.
Can you share some of your products and pricing?
1 group class - 165dhs, 5 group class - 785dhs, 10 group class - 1,485dhs, 15 group class - 2,105dhs, 25 group class - 3,500dhs, 1 private class - 290dhs, 5 private class - 1378dhs, 10 private class - 2610dhs.
What are the best ways for your customers to contact your company?
Through our website - https://winnersequestrian.com/
Do you have multiple branch offices, facilities or stores in Dubai?
No, we have just one branch in Al Khawaneej, Dubai.
You can find our location here - https://www.hidubai.com/businesses/winners-equestrian-club-sports-fitness-adventure-sports-mushrif-dubai
Is there anything else you want to convey to your potential customers?
Winners Equestrian Club has great customer service.