A2R Solutions is dedicated towards providing powerful and robust Business Solutions to businesses throughout the Middle East. A2R solutions is emerging as one of the leading business partner, developer and implementer of Business Management Software and services to customers. Rana Tabassum, Director of A2R Solutions, gives insights on the company.
Which industry does your business belong to?
IT Services.
What is your business type?
Trading & Services.
How old is your business?
10-15 years.
Who are your customers?
Companies (B2B).
Which industry segments are you targeting to sell?
Trading, Service Industry, Manufacturing, Retail etc
How many employees do you have?
10-49 employees.

How did you initially come up with the idea or concept for the business?
Business and its management are in the hands of people who are behind that big idea. It is very essential to carry it in a proper manner and A2R solutions are designed in a way to be your best business partner. Established in 2009 the company was set up with a vision of providing the best services to its clients. To stay ahead you need manpower and technology that simplifies your day-to-day working. The founders of A2R solutions understand the need for successful business plans and ideas that can give a boost to your working. Giving your name the best support is our responsibility. Whether you are running a small, medium, or large-scale enterprise our solutions are the best to suit your need. We are providing the best business solutions to many companies and our team is directed towards one goal i.e. to be your best business partner. All the software is developed in a way to provide you the best solutions. We understand the never-ending and constantly growing competition in the market and to help you deal with that we have come up with the best solutions. Accounts and finance are a major concern for every company thus we have software that will help you stay updated with the latest working methods.
Tell us about some of the major turning points in the history of your business.
We started our business in 2009 just after the financial crisis showing the impact in UAE but we conquered the situation and stood firm winning various new customers from individuals to SME's to large corporate and government entities after the financial meltdown. That gave us the impetus to show resilience in such a situation and today after the COVID-19 have to shift gears towards Facility Management Software, Cloud Service and Robotic Process Automation (RPA) etc.
What made you choose Dubai as a location to setup your business?
I have been staying in Dubai for more than two decades. My husband is a professional entrepreneur and came to this part of the world some 28 years back. We found Dubai a very dynamic and fascinating place to settle and decided to make it our second home. I was always eager to add value to my academic qualification which was in computer science after my graduation. There was an opportunity somehow which was created to start A2R Solutions choosing two other fellow partners and Directors who were IT professionals already working in the same field of software business in UAE. This way we decided to set up our business in Dubai, which was a good decision to choose, due to its business-friendly approach towards entrepreneurs and the business community at large.
Finally, what sets your business apart from the competition?
Our aim is to provide you software and ideas that will help you deal with the toughest day-to-day troubles and issues that arise at the time of working. We understand that if the right kind of services and guidance are provided your company will flourish like anything. If you put your trust in us, you can ensure that you have put your efforts in the right place. We will make sure that we suggest the best idea which will develop your work performance in the coming years. Our client's business can find the best if they trust our efforts and never-ending urge to provide the clients with the finest solutions. Trust us and you trust the Best. We differentiate ourselves from other entities due to the following:

A. TURN AROUND TIME We are online throughout the working hours
B. KNOWLEDGE We are ongoing participation in various partner programs
C. TECHNICAL EXPERTISE We have consultants with more than a decade of experience
D. SUPPORT Dedicated support staff throughout working hours
Can you name some of your clients?
DNATA, Dubai Sightseeing Big Bus Service, Gymcare, Trek Bicycle Stores, EuroGulf, Tokio Marine Middle East. etc.
What service(s) or product(s) do you offer/manufacture?
Sage 50US (Previously Peachtree) Sage 50 UK (Previously Line50), Sage Evolution, Sage 300 ERP, Sage 300 People HRMS, Point of Sale, Facility Management Solutions & Cloud Hosting Solutions Etc
What are the key strengths of your products/services?
Achieve More Every Day Expertly manage your expanding business with quick access to important information and secure, reliable software that you control locally. Easily manage customers and sales, automate purchasing and shipping, track jobs, and more! Available for up to 5 users. With this business accounting software, you can : Become more productive with automated purchasing and shipping features Control job revenue and expenses at the phase and cost code level Gain insight by comparing multiple budgets across four years Accurately track warranty claims and recalls with serialized inventory Get module-level security and multi-user options Comes with support and product updates! If you are looking for business management software, Sage 50 Quantum Accounting offers the perfect combination of affordability and functionality. Reduce your total cost of ownership without sacrificing functionality Don't pay for functionality you don't need or use Get industry-specific functionality for construction, distribution and manufacturing This business management software helps you manage accounting, customers, inventory, services, jobs and employees—all in one centralized system. Plus, you get ongoing service and support you can trust while reducing the time, effort, and cost of operating your business.
Are there any exclusive products/services that you offer (not offered anywhere else in Dubai)?
We are providing Robotic Process Automation (RPA) & Facility /Property Maintenance Solutions to clients to coop-up with the current crisis which are all cloud-based plans. We are relaunching our brand and updating the product portfolio with new innovative technologies to help our customers use the best tech tools to work better, faster, and smarter. Insurance companies can move at the pace of their customers with the help of RPA given that it facilitates the easy collection of customer's details, collecting historical information to enable insurers to settle insurance claims expeditiously. Implementing RPA bots, the following functions can be automated and improved: Data entry into different systems Collect policyholder data from various sources Data compilation from multiple systems Verify insurance period Identify mismatch/errors in data Create follow-up alerts Provide quicker approvals 360-degree view of available data to customer support teams. Sage Property Management Software (Smartphone & Cloud based) can increase productivity and cost savings. Can Streamline administrative tasks ,will saves time on coordination, travel and job execution to handle more customer requests .Route planning & optimization, advanced scheduling & dispatching (any last minute change) along with Lowered transportation (gas, wear & tear) and operational costs is  paperless …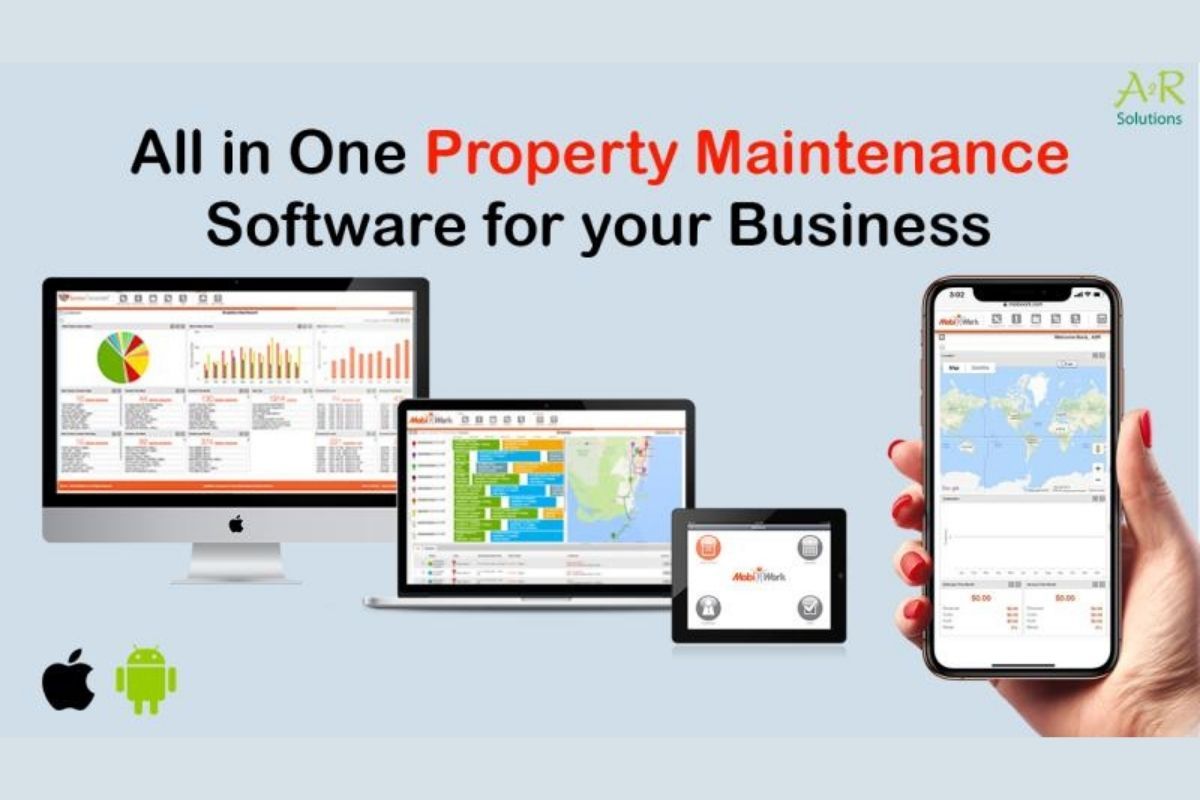 What are the best ways for your customers to contact your company?
Via Email sales@a2rsolutions.com  Phone 04-3233638 Website www.a2rsolutions.com & Visiting Office at B8 Building, 6thFloor, Office 602, Al Barsha 1, Dubai
Do you have multiple branch offices, facilities or stores in Dubai?
No, we have just one branch in Al Barsha.
You can find us here - https://www.hidubai.com/businesses/a2r-solutions-b2b-services-it-services-al-barsha-1-dubai
Is there anything else you want to convey to your potential customers?
E-Commerce and ERP integration with Robotic Process Automation (RPA) If you are selling on E-Commerce and using ERP, then you need to consider RPA integration of your E-commerce with your ERP. Here is why: No API development is required – therefore, not expensive to deploy and maintain Automatic integration – human involvement is not required to do this manually Complex processes can be automated – not only import-export, but also multiple steps processes Additionally, RPA can do multiple other tasks for your – becoming your digital assistant. Get in touch with us for a FREE over the phone or online consultation.